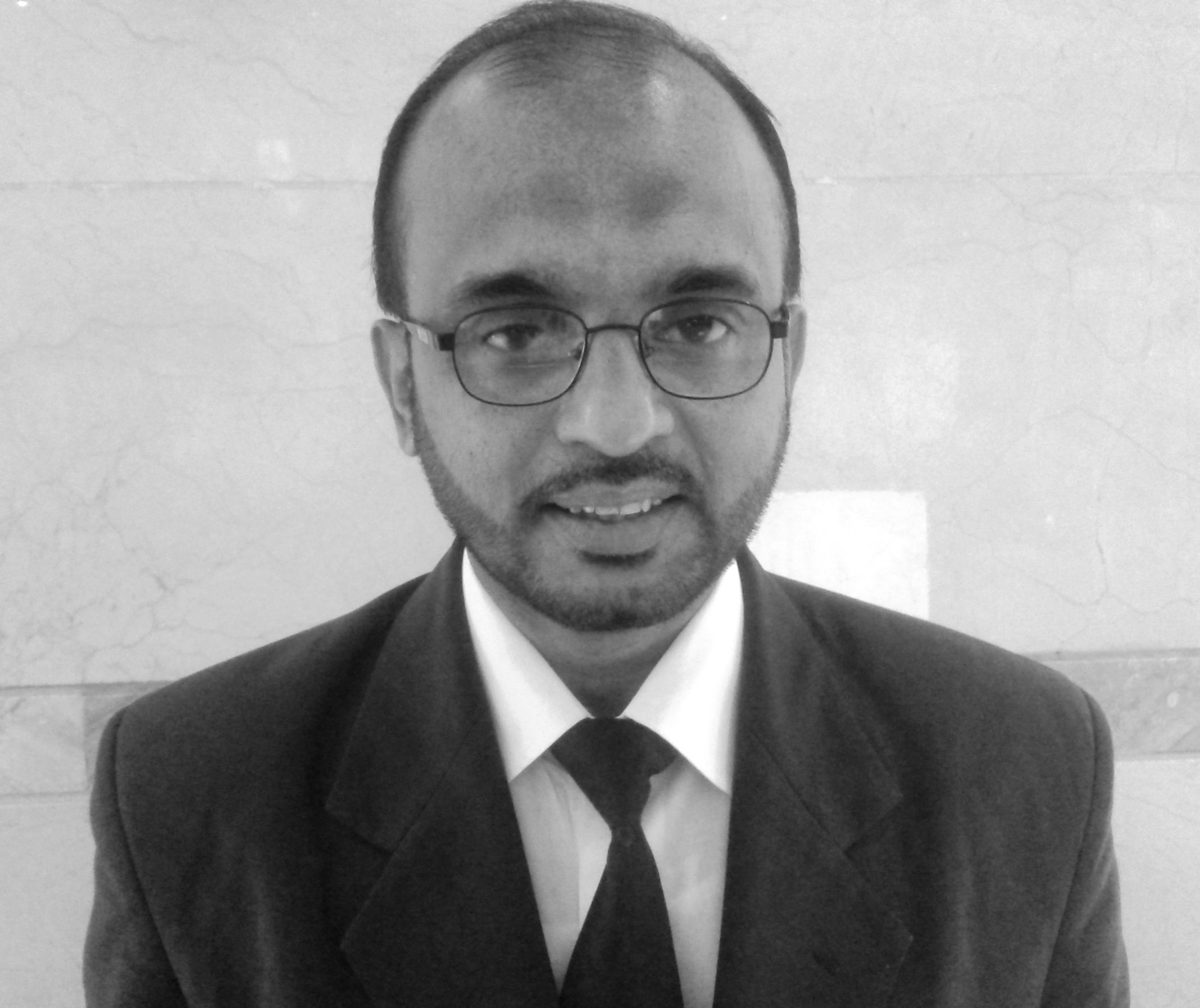 Abdul Hamid Mohiddin
Mr 966482077771506
Welcome To Madinah Al Mounawarah
A warm welcome to Dar Al Hijra InterContinental, Madinah. My name is Abdul Hamid Mohiddin and I am the Chief Concierge. My team and I are honoured to have you stay with us and hope to meet all your needs to ensure your stay is truly memorable.
Our Concierge team are for the origenal city & they have all the information about the city ( new & old ) historical area & ready to arrange a lot sight visit as well as booking tours & to ensure that guest will have enjoy visiting Madinah with Dar Al Hijra team. They are too helpful for guest. They are to useful to the guest to make the air ticket reservation & confirmation.
MORNING

The day begins with Fajr prayer (the first prayer of the day), which starts at around 5 am and ends at around 5.45 am. Afterwards, you can have a lovely and tasty breakfast in the hotel's main restaurant, Al Safa. For ladies, this is the best time to visit the Prophet Mohammed (PBUH) Mosque, the second most revered mosque in the world. After visiting this awe-inspiring place, you are a short 20-minute drive from the Quran print shop, the largest in the Middle East. Here you can see the great and beautiful texts of the Quran and gain a fascinating insight into Islam's rich history.

AFTERNOON

After Asr Prayer, take an historic tour of Islam Mazarat, which will last around two hours. The detail in this place is truly breathtaking. Afterwards, you can travel to a very famous area called Sultana Street, the best place in town for shopping. The most prestigious international brands are located here, as well as some local delights. However, please be sure to remember that all malls and shops are closed between 1 pm and 5 pm. If you're hungry, pay a visit to Al Nuras and Abu Tarboush coffee shop, which serve delicious traditional drinks and food. Or, if you have kids with you, make a stop in Lina Park where all kinds of games are provided to amuse children.

EVENING

We highly recommend a trip to the famous library inside the Holy Prophet Mosque (PBUH), which is called Omer Ibn Al Khattab and Othman Ibn Afan. Here you can see extraordinary books printed more than one thousand years ago. Then, for a wonderful evening meal, visit Hadramoot restaurant and taste the delicious flavours of mandi, madood and matbi cuisine. The variety and balance of this traditional Arabic food should be the perfect close to an enriching day.
LOCAL CULTURE

Holidays

Thursday and Friday are the weekend days and 23 September is the national day of Saudi Arabia. The biggest event in Madinah is the month of Ramadan when all Muslims fast. Hajj when Muslims arrive for pligrimage from 08 to 12 Zil Hajj and also visit Prophet Muhammad PBUH's grave and Masjid. Banks, schools and all Government offices are closed during Eid Al Fitr and Eid Al Adha.




Religion

Men should not wear shorts around the Holy Mosque or in public places, such as shopping areas. Ladies must cover their head and whole body when they are in any public area or around the Holy Mosque. Ladies are also not allowed to travel around the city without being accompanied by a male family member.




Smoking

Smoking near the Prophet (PBUH) Mosque and in city is strictly forbidden.




Selling Cigarattes

Cigarattes selling & smoking is not allow in Madinah city.




Non-Muslim policy

Madinah is sacred place, Non-Muslim require permission to enter in the city from the Government.




DID YOU KNOW ?

Cars

During the month of Ramadan and Hajj season, usually cars are not allowed to enter the central area around Prophet (PBUH) Mosque.




Culture

The Prophet Mohammed (PBUH) advises that Muslims eat Ajwa dates and honey to protect them from diseases and for general health.




Government

Al Madinah Al Monawara had the first government in the history of Islam.




People of Madinah

The people of this city are known across the Arab world for their kindness, hospitality and generosity.




Shops

All shops are closed during prayer time, which happens five times a day. Prayer time lasts around 15 minutes after which the shops reopen.




WHAT TO PACK

Accessories

Bring your sunglasses with you to protect your eyes from the harsh sun. Light but modest clothes are recommended for the day.




Climate

Remember that the climate is exceedingly hot during the summer, from May to September. Temperatures can reach between 35ºC and 45ºC. However, during the winter - particularly in the early morning and then after 10 pm in the evening - temperatures plummet to between 15ºC and 5ºC.




Money

We advise you to exchange at least 500 Saudi Riyal before you arrive in the city in order to cover transportation and any other expenses. Not all small shops will accept credit cards.




Weather

Remember that the climate is hot and dry, especially during summer. Temperatures reach up to 45ºC, although during the winter they go down to as low as 5ºC.



InterContinental Dar Al Hijra Madinah
King Fahad Street

Madinah Al Mounawarah

,

41455

Saudi Arabia

Front Desk

+966-14-8207777