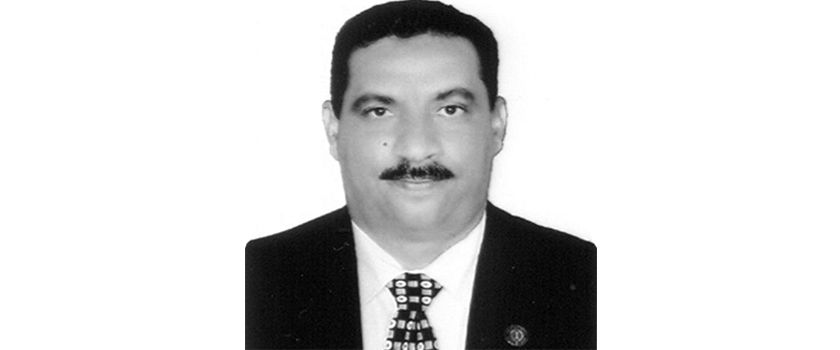 Mustafa Abu Eisa
Chief Concierge 96601482066666
Welcome To Madinah
Very warm welcome to Madinah, the second holiest City in Islam.Madinah is home to the three oldest mosques in Islam,namely; Al-Masjid al-Nabawi, Quba Mosque (the first mosque in Islam's history) and Masjid al-Qiblatain (the mosque where the qibla was switched to Makkah)
The majority of 278 spacious deluxe guest rooms enjoy enviable views of the Prophet's Mosque.Fully equipped business center provides full secretarial services, computer workstation, faxing and photocopying also an IT specialist who can offer technical support. Stay connected to the world with free internet access, tea and coffee making facility,minibar,television with a range of entertaintment and news channels,international direct dialing telephone,writing desk,safe deposit and much more.
MORNING

If you are not participating in Fajr prayer ­ the first prayers of the day, start your day with breakfast in the hotel's Rothana Restaurant. Then visit the Prophet Muhammad (PBUH) Mosque, the second most revered Mosque in the world. Afterwards, just a short 20-minutes drive away, is the Quraan Print Shop, the largest of its kind in the Middle East.

AFTERNOON

Go on a historic tour of the Islamic Mazarat, which will take around two hours. Afterwards, there are some great areas to go shopping, but remember that shopping malls are closed from 1pm to 4pm. Sultana Street is probably the best place to go as it's full of well-known brands. However, you can also shop around the hotel where, in high season, the shops are open almost 24 hours a day.

EVENING

We suggest you to go to the Cassettes and Books Library located inside the Prophet (PBUH) Mosque. Alternatively, you can go to the Al Nauras and Abu Tarboosh coffee shops, about 20 minutes' drive from the hotel. Here you can choose from a variety of traditional drinks and food, although I would highly recommend the barbecued meats. If you have children with you, we suggest you to take them to Luna Park where they can enjoy rides and computer games. There is also a small zoo located inside the park.
LOCAL CULTURE

weather

Men should not wear shorts in public places.




HOLIDAYS

Thursday and Friday are the weekend days and 23 September is the National Day of Saudi Arabia. Otherwise, the biggest events in Saudi Arabia are Ramadan, a month of fasting for Muslims; Eid Al Fitar, a three-day celebration after the month of fasting; Hajj, when Muslims from all over the world gather to perform special prayers in Makkah and Madinah; and Eid Al Adha, a three-day celebration for Muslims during Hajj. All Government offices, banks and schools are officially closed during these days. However, shops and local restaurants remain open and only close during prayer times.




MEN

Do not smoke near the Prophet (PBUH) Mosque as smoking is not allowed within the Mosque's boundaries.




SMOKING

Women should not smoke in public areas.




WOMEN

Ladies should cover their head and whole body when they are in any public place or in the company of men.




DID YOU KNOW ?

Cars

During Hajj and Ramadan, cars are not allowed to enter the central area around the Prophet (PBUH) Mosque.




Dates Ajwa Al Madinah

Following advice from the Prophet Mohamed (PBUH), Muslims use Ajwa dates as medicine for many diseases.




Madinah

Madinah had the first government in the history of Islam.




People of Madinah

The people of Madinah are well-known for their hospitality, kindness and generosity.




WHAT TO PACK

Accessories

Bring sunglasses and suncream as most of the year Madinah is very hot. Dress comfortably and bring slippers if you are going to pray.




Saudi riyals

You are advised to exchange at least 350 Saudi riyals (SAR) before you travel in order to cover transport from the airport to the hotel and incidentals.




Weather

Remember that the climate is hot and dry except in Winter. In Summer, temperatures can reach 30 - 40C but in Winter can be as low as 5 - 25C.



InterContinental Madinah-Dar Al Iman
Dar Al Iman Intercontinental,

Madinah

,

42311-6910

Saudi Arabia

Front Desk

+966-14-8206666