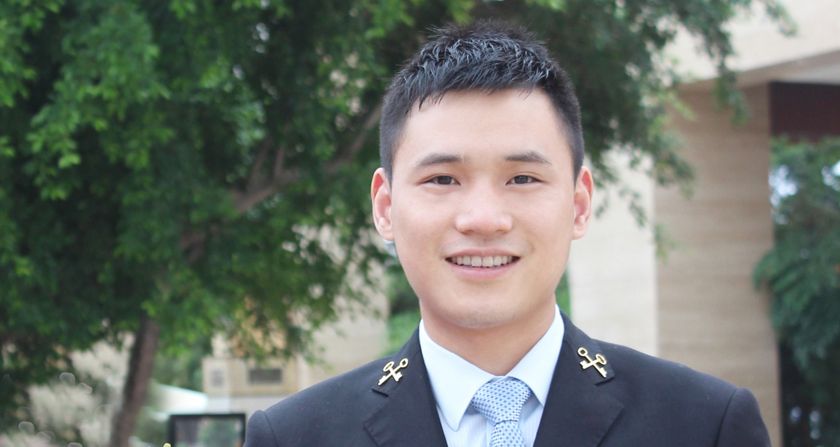 Mr. Sean Jiang
Chef Concierge 862836689999
Welcome To Meishan
A warm welcome to InterContinental Heilong Lake. All of us at the Concierge desk are looking forward to serving you and sharing with you all the great experiences InterContinental Heilong Lake has to offer. We will ensure your stay with us is enjoyable and memorable.
InterContinental Heilong Lake is sitting elegantly right on the shore of Heilong Lake, which has been a long-time favorite leisure destination for locals and only one hour away from Chengdu city center. The scenic tranquil surrounding with lush plants and calm water of Heilong Lake bring you to a completely different world from the hustle and bustle of the city.
MORNING

Intercontinental Heilong Lake is close to attractions like Heilong Lake and Wawushan National Forest Park. You may take a stroll in the park in the early morning and enjoy the tranquility of the green hills and lake view of Heilong lake.

AFTERNOON

In a lazy afternoon, why not take a sip of genuine Chinese tea in our Tea House,spend a good time reading a booking or catch up with friends. The in-door and out-door swimming pool and SPA welcome you to relax yourself, help your r body returns to its natural equilibrium.

EVENING

Intercontinental Heilong Lake provides various leisure amenities to help you enjoy the life after a full day schedule. The fully equipped Mahjong Rooms and full service KTV private rooms are one of the best places for an evening happy hour.
LOCAL CULTURE

Heilong Lake Ecological Fish

Heilong Lake Ecological fish, is the famous specialty at Renshou county of Meishan city in Sichuan province. "ecological fish hotpot" take the ingredient from Silver carp fish in Heilong Lake, which tastes hemp, spicy, fresh, tender, distinct, delicious, gets popular gourmet favor and praise; "Whole fish feast" takes the fish from Heilong Lake water area, after special kitchen cooking, completely without soil mud smell, natural, fresh and exquisite, with a long finish, impresses you. It is a must.




Renshou Sesame Pudding

Renshou Sesame Pudding is the local specialty in Renshou County. It tastes fragrant, delicate, of agreeable sweetness, moisten the lungs, Empress unique special products; It tastes flavor fragrance, cake quality delicate, of rich nutrition, young and old alike, obtains the quality of products and honor. Workmanship: sesame seed, walnut, honey, sugar, malt sugar, glutinous rice, fine flour, soybean meal, refined vegetable oil, peanut, etc., through strict screening, refined by scientific formula.




DID YOU KNOW ?

Heilong Lake

Heilong Lake scenic spot, the national AAAA level traveling scenic area, a large reservoir, located in the central and southern Sichuan basin, in the best position in central Sichuan tourism hotline. North away from Chengdu, the southwest of modern international metropolis, 64 kilometers; South away from Leshan, Emei mountain, 83 kilometers, west away from Sansu Hometown in Meishan 30 kilometers.




WHAT TO PACK

Sports attire

The desire for exciting gaming is easily tamed at our neighboring International Sport Park, which offers an exciting array of recreational activities to fill your days including horse riding, tennis, basketball and football. We further welcome you to treat yourself to a relaxing massage or essential spa treatment in our SPA, whose private rooms are specially designed for added comfort.



InterContinental Heilong Lake
No1 Xi Hu Avenue, Si Hai Community

Meishan

,

620561

China, People's Republic Of

Front Desk

+86-28-36689999