Skip Navigation
English
|
|
|
|

Sign In

Book online or call: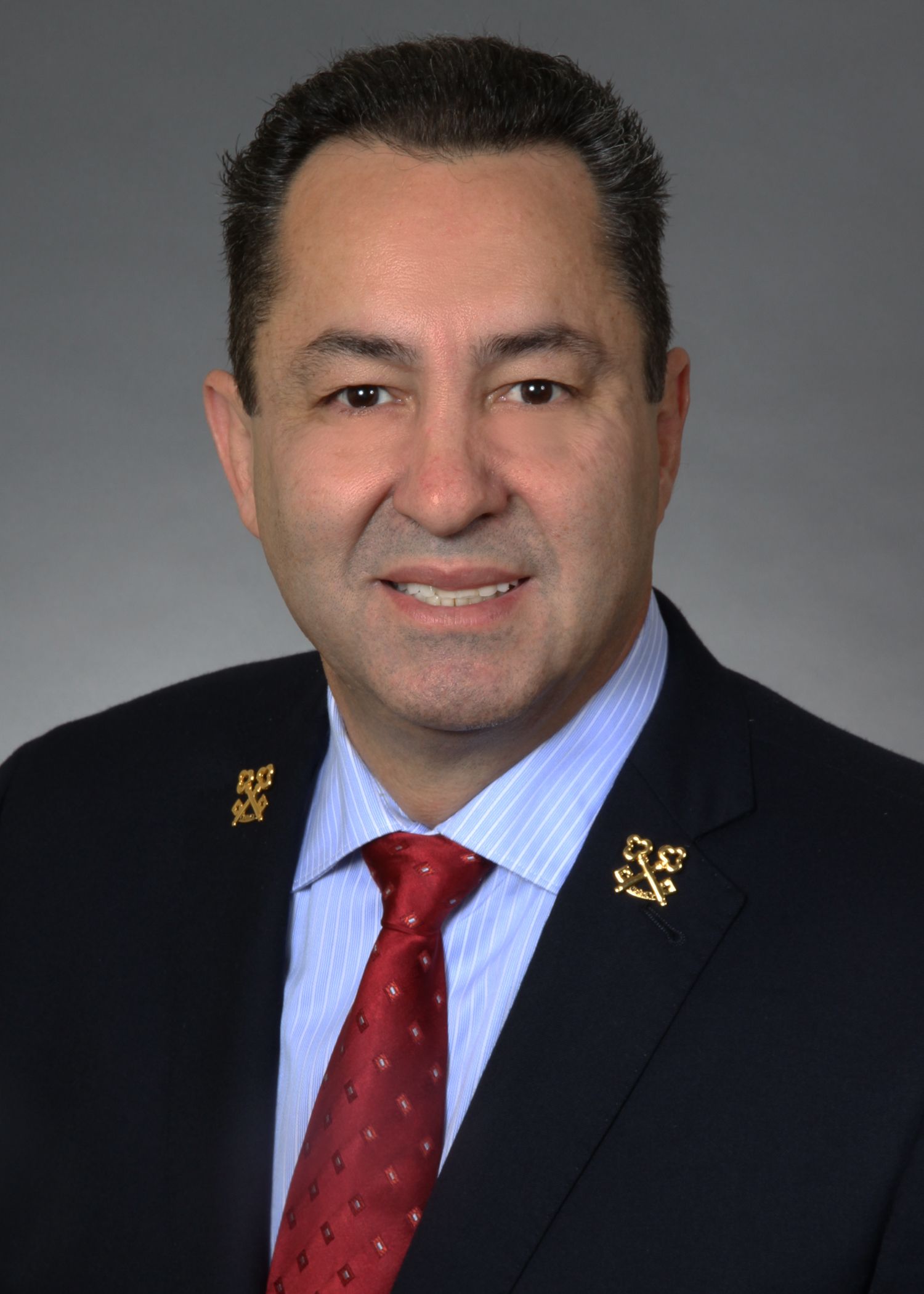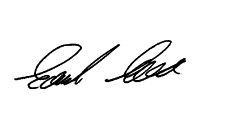 DOWNTOWN MIAMI LUXURY HOTEL ON BEAUTIFUL BISCAYNE BAY
Few Miami luxury hotels offer such style and grandeur. Boasting 641 guestrooms, this contemporary hotel offers sophistication and world class-service just 7.5 miles from MIami International Airport. With breathtaking views of Biscayne Bay, relax in richly appointed accommodations, or venture out to nearby South Beach, Coconut Grove and Coral Gables and explore white sand beaches, designer shoppes or vibrant Miami nightlife. Revive at mySpa or enjoy a cocktail at Toro Toro.
HOTEL HIGHLIGHTS
Restaurant & Lounges

The hotel's multiple food and beverage options include two newly opened outlets: acclaimed Chef Richard Sandoval's Toro Toro Restaurant & Bar which...

Amenities & Services

mySpa at InterContinental Miami offers a full slate of body therapies and beauty treatments. Soothing neutral colours and natural elements will rel...

SPECIAL PACKAGES

There's always something special happening at an InterContinental hotel. Whether you are looking for a fun-filled getaway or a place to host your n...
Miami
100 Chopin Plaza
Miami , FL , 33131
United States
Front Desk +1-305-5771000
Languages spoken by staff
German, English, Spanish, French, Portuguese, Chinese
Pet Policy
Contact hotel for details
CHECK-IN

4:00 PM

CHECK-OUT

12:00 PM

Late Check out Available
Accessibility
Service animals allowed
19 Room(s) with Accessibility Standards
Parking
Guest Reviews
Rated

3.9

out of

5

 by

319

reviewers.
Rated

5.0

out of

5.0
 by
slowhand2003
great place
Close to south beach, with great drinks at the bar
August 18, 2014
Rated

4.0

out of

5.0
 by
samantha20
staff
Arrived at 3:30 and was told I couldn't check-in until 4. So I waited in lobby, while watching other families coming in and checking in. I then went up to counter 20 minutes later, and asked why I couldn't check in when other families were checking in. So she then checked me in, but was not being nice about it. About 25 blocks to Lincoln Ave where everything is at, can walk or take bus. Nice pool and beach area. No balconies.
August 16, 2014
Rated

5.0

out of

5.0
 by
clyde35
Nice Stay
Enjoy the Holiday inn and Lounge, pool,and Beach. Great customer service thank you
August 15, 2014
Rated

4.0

out of

5.0
 by
Gibbit
Honest staff
I left my Maui Jim sunglasses at the hotel bar. 4 hours later, the bartender had put it aside for me. Usually, an expensive brand like that never finds his way home. I was very impressed about the honesty of the bartender. Honest people are rare these days. Thank you again to the bartender.
August 12, 2014
Rated

3.0

out of

5.0
 by
Traveller1414
Could be better
Location is good. Maintenance of room is poor. Room 9006. Front desk : good service. Price too high compare to value received.
August 10, 2014
Rated

5.0

out of

5.0
 by
Rewarded
Holiday Inn MB is tops with me!
From minute one until check out I was pleased. Don't' get me wrong, there were issues. The way the staff handled everything was the most impressive. Dennis at the front desk is spot on and obviously knows how important it is that guests are treated well and he did it with a smiling face and he deserves an applause for his performances. Hopefully the hotel management recognizes him for his outstanding customer service skills. The room was wonderful and the location was great. I will be back and recommend you try them out. Four stars from me.
August 4, 2014
Rated

1.0

out of

5.0
 by
DARTH1
NOT WHAT I REMEMBERED BEFORE...WHAT HAPPENED?
To preface: I have known this hotel location a very long time, as I had been a frequent traveller to Miami Beach- even when this location was under a different brand (that brand moved half a block south). I don't remember this location being the following: Peeling ceiling paint, leaking toilet, non-working TV remote control, forced gratuity of 15 percent on meal tabs (big pet peeve for me...If GOD Himself only requires 10 percent tithe, then who are we to ask for a greater percentage than HIM?); discrepancies of information relating to daily valet parking fees (which means no one is paying attention to the detalis constructed on the Holiday Inn website), and a sore right ankle bone from a protruding bed frame support stem, and an earring, that I stepped on (but did not break the skin, thankfully). Guillermo, one the staff members, was a blessing. He was the biggest help in service recovery. He did what he could to correct most of the problems that I encountered on this short rendezvous, which was in celebration of my wife's birthday. I'm still waiting on Kathy at the hotel to follow up on the hotel's rationale behind the forced 15 percent gratuity...as of this writing, that was three days ago. No call yet. Will I go back? Well when you spend as much as I did for this hotel visit and you're not satisfied as before, it's hard to stay loyal--especially when people don't call you back like they promise. However, in my line of work, if I don't follow up and work hard enough, my patients die.
August 1, 2014
Rated

4.0

out of

5.0
 by
Shackde
Hotel overnight stay
Clean as usual. Old need update. However, worst part breakfast service did not want to serve really seem to just want people to get buffet -- this seems to be at every full Holiday Inn we stay at. We prefer ordering off a menu so often get tired of waiting for service and leave. Disappointing. Dinner generally good.
July 27, 2014
Rated

4.0

out of

5.0
 by
Bethsie20
Loud surroundings
I was traveling with my 6 months old baby, the staff was friendly and they delivered the crib in just minutes. The hotel is family oriented and the proximity to the beach is amazing. The hotel shows wear and tear, they work hard to maintain it but is noticeable. My complaint is that the room I was in, was expremely load at night because of the live music in the area. Not sure if the music was from the hotel or the hotel nearby but the noise was way to load and didnt stop until 3:00am. Even tho is a vacationing area and is Miami, they need to consider the people that want to have some rest and sleep when assigning rooms.
July 24, 2014
Rated

4.0

out of

5.0
 by
redhead03
long weekend gataway
Staff was very helpful and friendly. Room was neat and clean, had a great view of the pool and the beach. Could walk to various places and not have to take car out of parking garage. Taxi's easily accessible and relatively inexpensive to take you to South beach and other areas. Great local restaurants close to the hotel.
July 23, 2014
Rated

3.0

out of

5.0
 by
lemoye
Evitar habitaciones cerca del elevador de servicios.
Todo excelente, personal muy amable y profesional. Un hotel limpio, seguro y con una excelente ubicación. Solo eviten que les asignen habitaciones cerca del elevador de servicio.
July 23, 2014
Rated

5.0

out of

5.0
Great pool, awesome food, excellent service!
I was in a party of five! We were impressed with the gorgeous location of the Holiday Inn! We relaxed by the pool, swam in the ocean and ended our evenings enjoying the pool again! The food in the restaurant was tasty, the room was clean and inviting and the check in and check out were simple! We had a wonderful time enjoying the facilities and each other on this trip!
July 22, 2014
Rated

3.0

out of

5.0
 by
mcmae29
Beautiful View
Overall our stay was great besides the joint found in our room which I was to receive a credit on my bill and was still charged. I even called back and the issue still has not been resolved. The staff was very friendly however the concierge was not very helpful WHEN he was available. The location is great but the rooms are very small. Overall we still had a good time on the beach.
July 22, 2014
Rated

5.0

out of

5.0
 by
mrs1964
Vacation
This was my first time to visit Miami Beach I was shocked when I found out there was no parking at this hotel and had to pay for parking. There was no refrigerator in the room, I had to pay extra for a refrigerator. I have never in all the years I've stayed at a Holiday Inn had to pay extra for parking and a refrigerator. Overall, the ocean view from the room was excellent, the service was excellent.
July 21, 2014
Rated

5.0

out of

5.0
 by
Wes-WRFG
Fantastic as always
Of all of the hotels available on Miami Beach, we always come back to the Holiday Inn on Collins Avenue because of the people. Sure, the property is comfortable, relaxing and very much up to standards, but folks like Steve and his group at the concierge, Dan, Pedro, John (and Leny, who was away on this visit) at the Tiki Bar, Renier for room service each morning, Oscar and Wesley in the Paradise Dining Room, and Guillermo and the rest at the front desk, keep us coming back. Thank you for a fantastic 2 weeks. See you soon! Wes
July 16, 2014
Rated

5.0

out of

5.0
 by
Jili
Perfect!
Wonderful night staff! We tried a number of boutique hotels further South and simply weren't comfortable. So, after midnight on our Birthday Adventure, we arrived at something both the birthday girls could agree upon. We were treated amazingly! Kimberly & Emma were superb! They made sure we were comfortable and happy; even checking up with us the next day to make sure our experience was perfect. Our valet's-Makenson-service was impeccable. Best Miami experience yet, and I make a Miami trip every year! It's clean, you feel safe, the view is amazing! The staff is accessible, approachable, and friendly.
July 16, 2014
Rated

2.0

out of

5.0
 by
Antonia27
Overpriced for what you have to put up with
Staff was excellent. However, my kids were trying to sleep and the neighbours were smoking, swearing, fighting, slamming doors. Security did NOT ask them to leave. I felt unsafe and couldn't sleep the whole night, not to mention being forced to inhale second-hand smoke.
July 13, 2014
Rated

4.0

out of

5.0
 by
JohnBsr
Miami Beach
OK a few problems Food was good and a good value for what was odered
July 12, 2014
Rated

4.0

out of

5.0
 by
MayCa14
STAYCATION GETAWAY!!!
THE HOTEL IS A GREAT LITTLE GEM IN THE HEART OF MIAMI BEACH...GREAT POOL AND GROUNDS!!! THE ROOM WAS CLEAN AND THE EMPLOYEES WERE VERY HELPFUL AND FRIENDLY. BOARDWALK RIGHT BEHIND PROPERTY THAT IS GREAT TO HAVE A NICE RUN IN THE MORNING AND ACCESS TO THE BEACH.
July 9, 2014
Rated

5.0

out of

5.0
 by
Hockeynut73
Great experience!
The whole staff is beyond friendly, Christian, Emma, Frances and Kimberly are some that stand out. The view is great and grounds are well manicured. Only draw back is that the bar closes say too early and parking is a little pricey.
July 7, 2014
Rated

4.0

out of

5.0
 by
gumamela7
Place is clean but lacking of amenities inside the room
The room was maintained to be clean, but the noise coming from the room above us has interrupted our sleep. There's no microwave or a small referigerator inside the room, that makes our stay more nicer and comfortable.
July 1, 2014
Rated

5.0

out of

5.0
 by
NRC1
Comfortable room and nice service.
The hotel is in a convenient location. The staff was friendly and helpful. The rooms are comfortable and nice. The hotel hasn´t parking area but there is a parking garage in front of the hotel. Breakfast was very good. We would definitely stay here again!
July 1, 2014
Rated

5.0

out of

5.0
 by
Xime
Excelente estadia
Fue una stadía muy buena, la atención estupenda, los desayunos muy buenos. Lo único que debieran arreglar es la carta del restaurant , ya que esta solamente en ingles, deberian traducirla en español. Porque pedi algo pensando que era otra cosa.
June 30, 2014
Rated

5.0

out of

5.0
stay was great
Dennis at check in was so very helpful and went out of his way to make sure check in went smoothly, took extra time to ensure our knowledge of parking and valet was understood and made sure we knew when our room was ready. There were problems with the bar and tiki hut opening when they were suppose to.
June 30, 2014
Rated

4.0

out of

5.0
 by
Benii
Leisure Stay
Nice hotel for relax but i hade a big problem no breakfast, no coffee, that should be in any hotel for the price they charge
June 26, 2014
Rated

5.0

out of

5.0
 by
Larry Legend
Wonderful Staff.......Really Wonderful
I am a 48 year old Architect and stayed in Miami Beach for 21 days for work purposes and some play time. The atmosphere is very beach oriented and family friendly. I also found it very accommodating for business purposes. The biggest impression left on me was the staff from the front counter to the restaurant and bar as well as the room staff. I must mention that I travel 65% of the time and stay all over the world but have rarely ran across such a friendly staff. I must give my special thanks to Frances at the Lobby Bar (she is the nicest, most congenial and talented bar tender and food service host that I have ever met in my 48 years and 20 traveling years). Also, very big props go out to Lenny, Dan and Pedro (bar and restaurant staff). Wonderful people that I can't wait to see again in Miami Beach. Keep in mind that their professionalism and service was simultaneous to the Miami Heat NBA Finals and the World Cup. Lots of people but always big smiles from the staff.
June 24, 2014
Rated

4.0

out of

5.0
 by
Judith RJ
Servicio excelente
Hotel muy confortable, el personal de recepción muy atentos, personal de valet parking igual. La limpieza excelente, el personal en general muy atentos a todo.
June 20, 2014
Rated

3.0

out of

5.0
 by
No stay
Would not stay at the hotel again
I stayed at this hotel on June 8-11. I would not recommend this hotel to anyone that does not have their own transportation. The hotel does have a restaurant, but there is a 9% tax as well as a 18% gratuity fee. The food is way over priced, and it really wasn't the best. I ordered an alcoholic drink, and to my surprise their was very little if any alcohol in my drink, I can say this because wine coolers give me a buzz. I was able to figure out how to get to the other side of Miami. Once I did this I started enjoying my trip. I would recommend hands down to stay close to Lincoln Dr, or either Ocean Dr. There are plenty of restaurants, and the plenty of stores to shop. All within walking distance. So do yourself a favor, and don't stay at this hotel, they will try and sell you the idea that there is a restaurant but it will break your wallet, and leave you unsatisfied.
June 15, 2014
Rated

3.0

out of

5.0
 by
rickster 1
comfortable bed and good service
maintenance man,Juan,very efficient and friendly replacing showe head. maid very hard working and friendly. valet parking staff friendly.
June 14, 2014
Rated

3.0

out of

5.0
 by
PatrickinPA
Orindary at best
nice location, clean rooms, friendly front desk. resturant and bar below par. Meeting room was too cold and too noisy to be effective.
June 13, 2014