Skip Navigation
English
|
|
|
|

Sign In

Book online or call: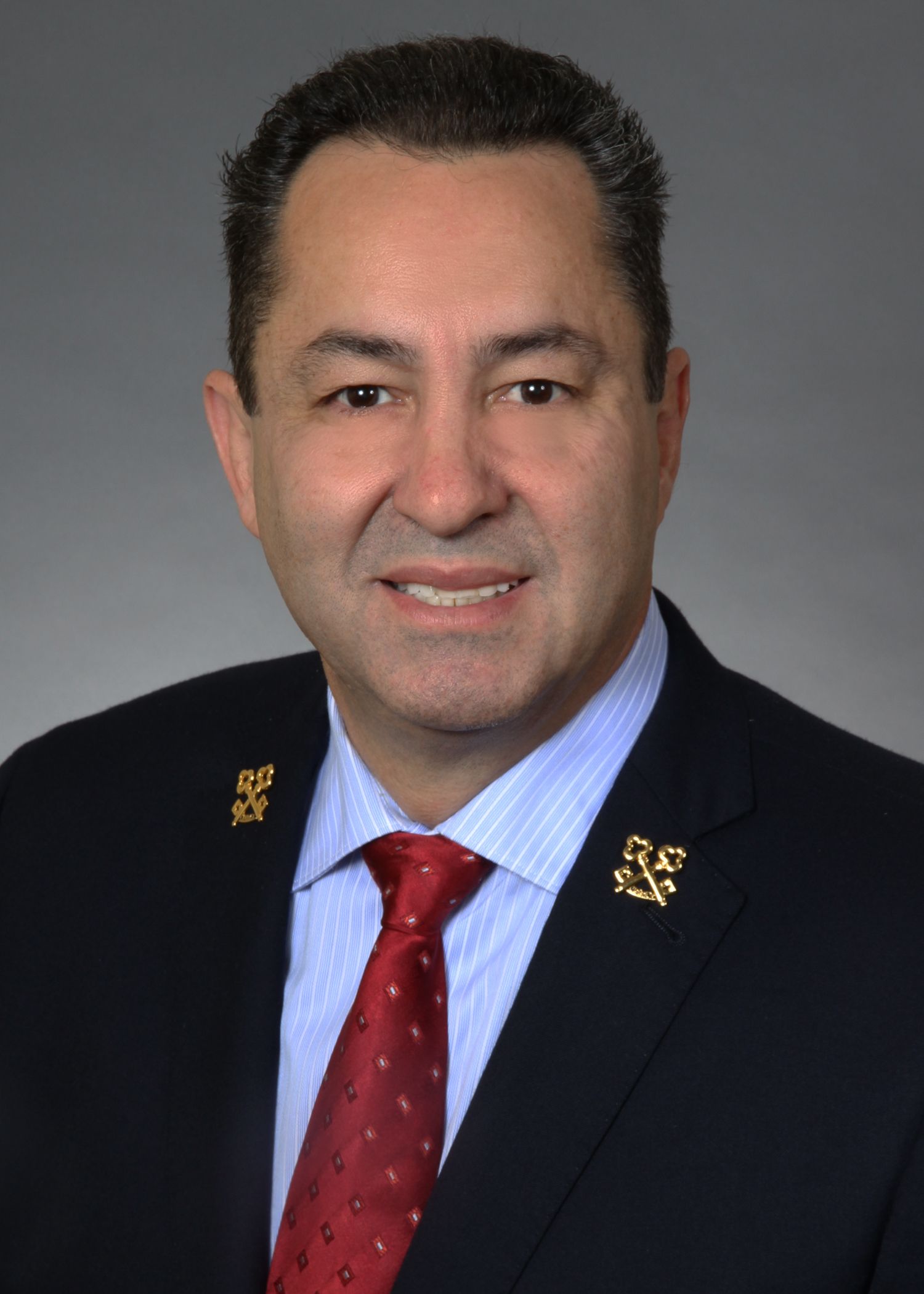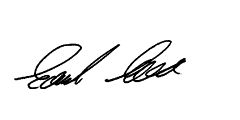 DOWNTOWN MIAMI LUXURY HOTEL ON BEAUTIFUL BISCAYNE BAY
Few Miami luxury hotels offer such style and grandeur. Boasting 641 guestrooms, this contemporary hotel offers sophistication and world class-service just 7.5 miles from MIami International Airport. With breathtaking views of Biscayne Bay, relax in richly appointed accommodations, or venture out to nearby South Beach, Coconut Grove and Coral Gables and explore white sand beaches, designer shoppes or vibrant Miami nightlife. Revive at mySpa or enjoy a cocktail at Toro Toro.
HOTEL HIGHLIGHTS
Restaurant & Lounges

The hotel's multiple food and beverage options include two newly opened outlets: acclaimed Chef Richard Sandoval's Toro Toro Restaurant & Bar which...

Amenities & Services

mySpa at InterContinental Miami offers a full slate of body therapies and beauty treatments. Soothing neutral colours and natural elements will rel...

SPECIAL PACKAGES

There's always something special happening at an InterContinental hotel. Whether you are looking for a fun-filled getaway or a place to host your n...
InterContinental Miami
100 Chopin Plaza

Miami

,

FL

,

33131

United States

Front Desk

+1-305-5771000
Languages spoken by staff
German, English, Spanish, French, Portuguese, Chinese
Pet Policy
Contact hotel for details
CHECK-IN

4:00 PM

CHECK-OUT

12:00 PM

Late Check out Available
Accessibility
Service animals allowed
19 Room(s) with Accessibility Standards
Parking
Guest Reviews
Rated

4.3

out of

5

 by

215

reviewers.
Rated

5.0

out of

5.0
 by
Trish1923
Front Desk at the Holiday Inn
My welcoming at the front desk when I arrived was fantastic! I had booked through a third party and had a very bad experience at a hotel before being rebooked at the Hoiday Inn. I was not made to feel like I bought a budget room but was upgraded and given free breakfast coupons by Michelle when I arrived. She is a rising star in the hospitality industry and I hope her employers recognize her exemplary service. I highly recommend this property.
November 10, 2014
Rated

5.0

out of

5.0
 by
aboyette
Outstanding customer service!
The entire staff was courteous, friendly, and helpful (beyond my expectations!). Booker, Billy and Moira (front desk) were great! The room was spotless and the bedding was exceptionally comfortable. I also enjoyed breakfast and dinner at the restaurant, and the bar. I look forward to staying at this property in the future.
November 9, 2014
Rated

2.0

out of

5.0
 by
asdfghjkk
Adequate
Lighting was poor, bulbs burned out. Room was dated. Price was excessive for the quality of the room and bathroom.
November 8, 2014
Rated

3.0

out of

5.0
 by
Art the Lobbiest
Location might not always be this important !
I and my wife book our selfs into this Holiday Inn to be close to the action at the Univ. of Miami's Homecoming and 50th Class reunion. I also booked other returning classmates. Although the campus is only a few yards away you must across VERY BUSY US Highway# 1 it still took over 20min. or more to maneuver on to the highway and make the light to drive onto the Campus. This is a very OLD property with very noisy air conditioning system and the smallest bath room..only one person can use it. The WIFI system would not hold a log on for more then a few minutes. The front desk staff were very helpful , however if you wanted a news paper,other then a USA Today, you had to find it on your own... This property is the only act..close by but it needs a very good and total renovation or a demolition. Yes the new 'pillow" top beds were nice but the true lack of up to date Hotel amenities will not bring me back to this Hotel. No one on the floors House Keeping staff spoke english so you need to call housekeeping for things like extra hangers etc.
November 7, 2014
Rated

5.0

out of

5.0
 by
holtek
Renewed!
We stayed at the Holiday Inn Coral Gables directly across from the University of Miami campus during the 2014 homecoming alumni weekend. I drove right by the property at first because I didn't recognize the place. The renovations that must have been done since the last time I was in town were extensive. They did a nice job refreshing an older structure. The reception was exceptionally friendly and welcoming even though I was staying here on my frequent snorer points; thanks Jenny :) This is an older building, so the rooms are a little dated but I think they did a pretty good job with what they had. My "executive suite" would have been a standard room at any other Holiday Inn; the bathroom was especially cramped. Since this is an older building, the walls are really thick. Our over-40 "toga party" didn't elicit any complaints from our neighbors which should attest to that. I would suggest providing some basic seating out on the balcony for rooms so equipped. My guest and I found ourselves sitting on the concrete floor. A small settee would have been nice (sigh) to take advantage of this space. I can't really comment on the dining or recreational facilities because we were so busy with homecoming at the U, but they seemed to be there. Secure and ample parking was provided and there were even premium spaces for "platinum" IHG rewards members. Cool! So...if you need to visit the University of Miami Coral Gables campus, this would be a great place to stay. Ask for Jenny ;)
November 7, 2014
Rated

4.0

out of

5.0
 by
RNadine21
An Overall Wonderful Experience
My friends and I visited this past weekend and got an excellent deal on two rooms by using the University of Miami rate. The rooms were clean and the beds were amazing - I haven't slept so well in months. I'm not a huge coffee drinker, but my friends did appreciate the free coffee, and I enjoyed the free water for refilling my water bottle. The staff was very approachable and helpful. I wanted to check out of one room early and I was able to without a problem, even when I checked out half an hour late. One complaint is that our room keys deactivated multiple times. We were told to keep our keys away from other cards, but my key was in my wallet for a whole day before something happened. The second time it happened, I had started carrying my key by itself in my pocket so I have no idea what was going on. That being said, the problem was always solved quickly and efficiently. It was just annoying to walk to my room just to go back downstairs and have my key fixed. My other complaint is that my two rooms were not near each other. When I booked the rooms I asked that the rooms were next to each other - actually, the person who assisted me asked me first. The rooms could not have been further away from each other. Overall we had a wonderful experience. I am a UM alum and I have stayed at this hotel multiple times, always with positive results. My friends were so impressed that we have decided to look into a Holiday Inn for our next trip to New York. Please keep up the good work!
November 6, 2014
Rated

5.0

out of

5.0
 by
vplas
Always a pleasure
It is always a pleasure to stay on this site. The customer service is always great. When checking in I was greeted by William who was very nice and welcoming. After dropping off my bag and returning down stairs for dinner, an unpleasant smell was occupying the elevator. When I notified William he wasted no time in getting this issue solved. Overall great attitude from the staff no matter what time of the day it is. Very recommended!
November 5, 2014
Rated

5.0

out of

5.0
 by
Technical Training
Customer Service
The moment I walked into the Holiday Inn in Coral Gables, I was greeted with a smile and wonderful customer service. I was here on a business trip we held an Automotive class in the conference room and they made sure we were fully stocked with drinks and desserts. Billy and Michelle made me feel very welcomed and assisted me with printing an extra sheet, helping me find boxes that were shipped to the hotel. Great help and wonderful customer service all around!!! I definitely recommend this hotel and their friendlyness!
November 4, 2014
Rated

3.0

out of

5.0
 by
TimNew
Average Stay
Building was older but well maintained. Internet speed was very slow they need to upgrade.
November 3, 2014
Rated

4.0

out of

5.0
 by
slickrickmart
comfortable bed and service
i traveled to florida for work, and play the staff and hotel was great i highly recommened this hotel
November 2, 2014
Rated

4.0

out of

5.0
 by
Maximus4me
Thumbs up!
Room was clean..beautiful grounds and the location was perfect.
November 2, 2014
Rated

5.0

out of

5.0
 by
Lori1029
Wonderful Staff
This hotel has a wonderful staff that is pleasant and very accommodating. Everyone from the front desk, restaurant to the cleaning staff always is pleasant and willing to to make your day enjoyable. The hotel is very clean and the beds are very comfortable making my stay that much more special. Thank you everyone, you guys are the best!
October 29, 2014
Rated

5.0

out of

5.0
 by
SarahLongIslander
Excellent stay!!!!!!!!
I love staying at Holiday Inn Coral Gables. I have stayed here many times. My son is a student at U.M.. The staff is wonderful and i consider this hotel my home away from home. Mo, Jenny and the rest of the staff really make me feel at home. The staff is so helpful, friendly and very personable!!! There are so many choices of hotel stays in the area but I never look any further than this hotel as it has EVERYTHING I need.
October 29, 2014
Rated

5.0

out of

5.0
 by
Sheridan101
Everything needed in a hotel stay with awesome staff.
Front desk customer service from Jenny, Jane and Moira was excellent. Everyone friendly, knowledgeable about hotel and local area. All excellent and helpful with my needs. All had great attitudes which was a huge plus! Room was very good. A few minor pests but understand it is Florida. Fitness center was just OK. Bill S.
October 28, 2014
Rated

4.0

out of

5.0
 by
SaraX
Guest Experience Review
I stayed for two weeks when my child who is a student at UM had to be hospitalized. My overall experience was tolerable . The front desk staff specially Moira was very accommodating to my needs. However, I want to comment on a number of things: > the quality of the bed mattress and pillows was quite bad that I woke up with backache throughout my stay. > the selection and quality of the in-service dining was very limited although the quantity was more than enough for one person and the service was fast. > there were so many ad flyers being inserted through the door slit that it raised concern about security and who can access the floors of this hotel. But since my stay there was not for R and R, its proximity to UM, adequate parking, and the relatively low rate per night were enough to compensate for the inconveniences, and so I did book again for another two nights stay.
October 27, 2014
Rated

5.0

out of

5.0
 by
DD661
Lovely stay for U of Miami visit!
I stayed for two nights while visiting U of Miami. Location is excellent - directly across from campus and easily walkable! Love the metro station just in front of hotel as well - easy to get here from airport without a car. Front desk staff are very welcoming and professional. Rooms are comfortable and clean and coffee is available in the lobby until late at night (although one night I returned at 2 am after a late campus activity and coffee and water were both empty). I would love to see little capsules of liquid creamer for the in-room coffee - they currently provide the little packets of powder creamer which is pretty awful. Other than that one note, however, I loved my stay and will definitely be back!
October 27, 2014
Rated

5.0

out of

5.0
 by
Sheridan101
Great Staff Good/Excellent Room and Amenities
Front desk customer service from Jenny, Jane and Moira was excellent. Everyone friendly, knowledgeable about hotel and local area. All three super helpful with my needs and had great attitudes which added greatly to my overall hotel stay experience. Room was very good. A few minor pests but understand it is Florida. Fitness center OK. Bill S.
October 26, 2014
Rated

5.0

out of

5.0
 by
Florida Keys Guy
Could Not Have Been a More Wonderful Stay !!!
All departments and personnel at this hotel did an awesome job, and all seemed happy to be working there.
October 22, 2014
Rated

4.0

out of

5.0
 by
GDFL
Central Location
This is a great value for a centrally located hotel convenient to everything in South Miami, Coral Gables and Coconut Grove.
October 22, 2014
Rated

4.0

out of

5.0
 by
Hans3204
Comfortable , clean, friendly
We like the Holiday Inn, it is convenient, clean and friendly!
October 20, 2014
Rated

5.0

out of

5.0
Staff makes you comfortable, bed finishes job.
It starts at the Front Desk Staff - friendly, eager to please, and they deliver. Rooms are clean and comfortable, and the hotel is conducive to a quiet night's sleep. Wi-FI is iffy, and that 's all I can think of to complain about. Location near the U of Miami, and South Miami is very convenient for work and some fine dining.
October 19, 2014
Rated

5.0

out of

5.0
 by
marg15
Efficient, friendly, courteous, and professional staff
My wife and I had another wonderful stay at the Holiday in Coral Gables. We've stayed here around a dozen times over the past two years. There are other hotels in the area we could stay at but the people at this particular hotel do all the little things that make a difference. We were cheerfully greeted by Billy and Jenny at the front desk. They are very helpful, knowledgeable about the area, and represent your company and brand extremely well. The check in process was very efficiently handled by Billy and we found our room to be very clean and comfortable – exactly what we're accustomed to at this hotel. We enjoyed the hot breakfast and the friendly service. Dinner at the on-premises "Toucans Restaurant" was delicious as always and the service provided by Eric and Yomery was excellent. The pool area is very pleasant and relaxing and there are towels readily accessible when needed. (I'd like to add that back in September I was involved with an Ironman athletics event in Princeton, NJ. The Ironman Corporation arranged for group rates at other hotels in the Princeton area. The local Holiday Inn was not one of them. However, because of the very positive experiences at the Holiday Inn Coral Gables, I chose to stay at the Holiday Inn Princeton NJ instead of the other hotels. If I have to stay in other cities in the future, I'll very likely look to stay at a Holiday Inn because of how well the Holiday Inn at Coral Gables is run). I could go on and on. Looking forward to future visits!
October 19, 2014
Rated

5.0

out of

5.0
 by
Simply4SunFun
Comfortable and Excellent service
Excellent service, friendly front desk. -The only problem I had was in the fitness center with Televisions off and Treadmills not able to use. Other than that it was great service. Lobby area is comfortable and very Clean. Dinning area very comfortable Nice little convenience store.
October 19, 2014
Rated

4.0

out of

5.0
 by
ShannonS
Great beds and linens
Nice hotel Could clean up the appearence outside. A/C could use some adjustments. Over all nice place.
October 18, 2014
Rated

5.0

out of

5.0
 by
Kuxi
Overall excellent experience
Very comfortable and peaceful. My only complaint was the distance of the room from the elevator.
October 15, 2014
Rated

5.0

out of

5.0
 by
D-40
comodidad y servicio excelente
Desde mi llegada la atención del personal fue de primera, me dieron obsequios para mis hijos y cupones de comida gratis para ellos, los cuales podía utilizar para desayuno y cena en el restaurante del hotel. La comida no tenia mucha variedad, pero estaba buena.
October 15, 2014
Rated

5.0

out of

5.0
 by
ALthatsall
Overall great place to stay
Hotel was a good price for a one night stay for our purpose to attend a funeral.
October 9, 2014
Rated

5.0

out of

5.0
 by
OS22
A Staff that cares
This was not my first time staying at this hotel, but I got a sense that everyone really cares if the guests are happy. It matters to them. And that can be felt from the reception desk to the cleaning services to the restaurants.
October 7, 2014
Rated

5.0

out of

5.0
 by
Mmay1
Attentive staff
Enjoyed the stay and was very impressed with service. Entire staff cared whether we were comfortable.
October 7, 2014
Rated

5.0

out of

5.0
 by
Karen BR
Really nice hotel
Stayed at this hotel during a college visit to U of Miami. Was expecting a lesser quality, but was pleasantly surprised!
October 7, 2014