Skip Navigation
English
|
|
|
|

Sign In

Book online or call: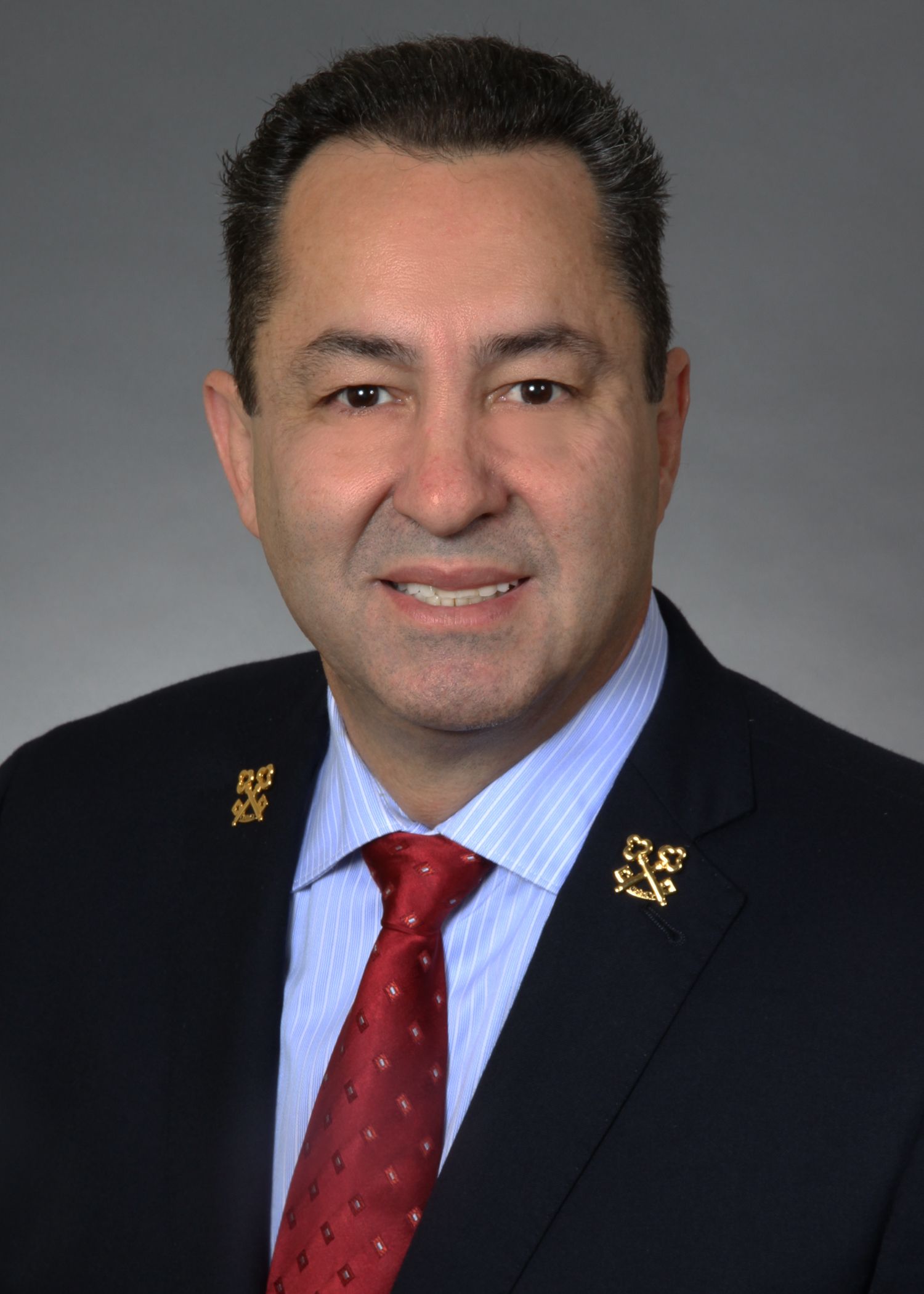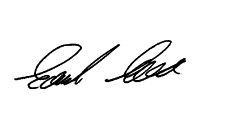 DOWNTOWN MIAMI LUXURY HOTEL ON BEAUTIFUL BISCAYNE BAY
Few Miami luxury hotels offer such style and grandeur. Boasting 641 guestrooms, this contemporary hotel offers sophistication and world class-service just 7.5 miles from MIami International Airport. With breathtaking views of Biscayne Bay, relax in richly appointed accommodations, or venture out to nearby South Beach, Coconut Grove and Coral Gables and explore white sand beaches, designer shoppes or vibrant Miami nightlife. Revive at mySpa or enjoy a cocktail at Toro Toro.
HOTEL HIGHLIGHTS
Restaurant & Lounges

The hotel's multiple food and beverage options include two newly opened outlets: acclaimed Chef Richard Sandoval's Toro Toro Restaurant & Bar which...

Amenities & Services

mySpa at InterContinental Miami offers a full slate of body therapies and beauty treatments. Soothing neutral colours and natural elements will rel...

SPECIAL PACKAGES

There's always something special happening at an InterContinental hotel. Whether you are looking for a fun-filled getaway or a place to host your n...
Miami
100 Chopin Plaza
Miami , FL , 33131
United States
Front Desk +1-305-5771000
Languages spoken by staff
German, English, Spanish, French, Portuguese, Chinese
Pet Policy
Contact hotel for details
CHECK-IN

4:00 PM

CHECK-OUT

12:00 PM

Late Check out Available
Accessibility
Service animals allowed
19 Room(s) with Accessibility Standards
Parking
Guest Reviews
Rated

3.9

out of

5

 by

364

reviewers.
Rated

5.0

out of

5.0
 by
Johnny36
UNA ESTADIA PERFECTA
Si Ud. viene a MIami para negocios ó para placer por favor a entrar a ese hotel. En la recepción esta Renata, Alejando y Christian más que listos para hacer todo lo posible que su estadia es una con bastante memorias.
May 30, 2014
Rated

4.0

out of

5.0
 by
Cooper71
great location
Perfect location for catching tours buses and boats! Would stay here again.
May 24, 2014
Rated

5.0

out of

5.0
 by
Judyandtom
Great service.
We have stayed here twice. Both times the staff was wonderful. It is clean and the food is great. They have updated the lobby and it is very nice. The location is great since it is right across the street from Bayside. Also it is only a few minutes away from the Port of Miami if you are going on a cruise. I highly recommend this hotel. Also want to commend Chris and Berman for helping us locate our lost luggage. They were super.
May 21, 2014
Rated

2.0

out of

5.0
 by
Dissapointed In Miami
Dissapointed in Miami.
First off, I like to say that I've stayed at this hotel for years when I'm in Miami and have had good experience's in general over the years. I normally book the same standard room rate and my status usually gets me an upgrade. The Staff really did try to accommodate my issues, but frankly I expected more. I get to the hotel and first spend 45 to 60 mins checking in because there are only two people at the front counter and they are dealing a a couple of tough customers. That started off the bad experience. Web Site says valet parking is $22.00 per night but the actual rate is $25 a night... Got to the room and it's right across from the ICE/Vending room so I get to hear ice falling all night... No Refer in room... Really? Even the Holiday In Express in most locations I've stayed in have refers! They offer and deliver one, but by that time I've already checked out. No work desk and ONLY 1 outlet in room! Free Internet! Not when you can't even connect to the server! Bottom line Not worth a DIME of the YES $XXX.XX Dollars I spent this one night. I ended up leaving early and checking out the next day when I was originally supposed to stay 4 nights... By the way for half of what I paid I stayed a competitor in a suite with ocean view, free working internet, and balcony! I know this is just complaining about not getting an upgrade... but when you spend 100+ nights a year in IHG brand hotels, I expect a higher level of service.
May 20, 2014
Rated

5.0

out of

5.0
 by
Roadrat1948
Ideal jumping off point for Norwegian Cruise LInes
We were more than pleased with this hotel, from being met at our cab by the doorman, to Noel on front desk who had upgraded us to a corner suite; to the lovely evening dinner and breakfast before leaving on our cruise. Our stay was just about perfect.
May 14, 2014
Rated

4.0

out of

5.0
 by
Hogg Farmer
Good place to stay before a cruise
Hotel was nice and staff friendly. Food was decent tasting and fairly priced. Right across street from Bayside. Had live music and good drinks, good shopping. They do not offer transportation from airport or to the port, you must get a taxi.
May 14, 2014
Rated

5.0

out of

5.0
 by
terry1007
The Staff Makes the Difference
These days it seems like there is a restaurant and a hotel on every street corner and while the Holiday Inn Port of Miami offers a great location, clean spacious rooms and an unbeatable location, it is the staff that make this a friendly place to stay. From the valet attendants to the bell, housekeeping and front desk staff, every one at this hotel seemed to go out of their way to be friendly, attentive and very helpful. A special shout out to Chris on the front desk who went over and above to find us the perfect room. I did not encounter anyone who did not acknowledge me with a greeting and a smile. This place is THE place to stay when visiting Miami!
May 13, 2014
Rated

5.0

out of

5.0
 by
Beetty844
Prefect
This was the best hotel for my mum, walking distance, bus ride to the beach, it was awesome and did not have to worry about her being bored, especially her view from her room. The down fall was the lift upgrade, but yet it was still magically for her and will definitely stay with you again in a few months from UK.
May 11, 2014
Rated

5.0

out of

5.0
 by
BdaRascal
Great location - great staff - great restaurant!
We stay at Holiday Inn, Port of Miami, whenever we cruise from Miami and always spend a few days before and after to shop and enjoy the city. The proximity to shops, the Bayside Marina and some great restaurants is amazing. Having stayed at the hotel several times it feels like we're "coming home" as the front desk staff and concierge remember us. The hotel staff are great and customer service is their top priority . They go out of their way to be helpful and assist the guests in any way they can. We wouldn't consider staying anywhere else.
May 9, 2014
Rated

5.0

out of

5.0
 by
lovetocruise14
Will definately be coming back to This Hotel Next time I cruise
Upon arriving to the hotel, the luggage handler was very nice and courteous. Check in was super easy. Our room was ready when promised. We had a room on the 6th floor facing the Bayside Marketplace and the Cruise Port. View was great. The windows needed to be washed though, they were dirty on the outside. I did not notice all the cobwebs in the rooms ceiling till I laid down to go to bed, there where a lot of little stringers just hanging from the ceiling over the one bed. The comfort of the beds was great I slept like a baby. Overall this is the perfect Hotel to stay at if you are going on a cruise.
May 7, 2014
Rated

3.0

out of

5.0
 by
SBrad123
Elevator problems still
Expect to wait 5-10 minutes anytime you try to use one of the 2 working elevators. Very minimal counter space in the bathroom is very inconvenient.
April 29, 2014
Rated

5.0

out of

5.0
 by
Cmazev
Great Staff
I Always choose Holiday Inn hotels not only for the great prices and comfortable ( and really spacious ) rooms but also because of the great service they provide. And this time at Miami wasn't different. The hotel has a great location, right across Bayside Marina and Mall, with a great variety of restaurants, stores, tours and sightseeing options. From the receptionists, to the concierge, Waiters and Housekeeping employees, every single one of them was respectful, ready to help, courteous. This is what makes me always choose Holiday Inn either for business or vacation purposes.
April 26, 2014
Rated

4.0

out of

5.0
 by
Lynn-Caribbean
Latest Stay at HI POM
I usually stay at Holiday Inns when travelling, but of course I have stayed at various hotels as well. The HIPOM was my first experience in Miami and overall I enjoyed my stay. The staff was nice and did their best to make me comfortable however I was assigned an initial room with plumbing problems and it took over two hours for maintenance to respond. I called Guest Services and complained and asked for a refund because of my inconvenience. I was not given the refund but was offered another room plus additional points. I accepted the offer however the upgraded room had serious plumbing problems as well. This time I did not report it until the end of my stay.
April 24, 2014
Rated

4.0

out of

5.0
 by
lafoune442
good recept and service
we were very satisfate of the amability to recept ours luggages and the rapidity to call us a taxi. Think you
April 23, 2014
Rated

5.0

out of

5.0
 by
CSR5
Stay prior to cruise
Overall great. Wish free coffee downstairs was included with the price.
April 23, 2014
Rated

4.0

out of

5.0
 by
cruisethis
valet parking expensive
Nice facilities and room was great. Valet parking of $25 per night seems unreasonable especially since car was parked for both days.
April 20, 2014
Rated

1.0

out of

5.0
 by
Shelley247
Very disappointing!!
Our room was ridiculously small and uncomfortable. it was noisy and smelly and we couldn't wait to leave.
April 20, 2014
Rated

5.0

out of

5.0
 by
JnthnSt
Great Sleep
I cannot stress enough how well I slept that night I stayed in the Holiday Inn at Miami. It was my first time visiting Miami and the Hotel was right by the outdoor mall and I got to experience a bit of Downtown Miami because of that. The bed was comfortable and I had not slept well that entire week due to the extremely hot weather in South America. Thank you so much! I will repeat another time in the future.
April 19, 2014
Rated

1.0

out of

5.0
 by
axbrown
unfriendliest hotel on my trip
has to be said receptionists here are terrible , i encountered 4 on different occasions - all fairly diinterested in assisting me and unapologetic when my problem was found to be caused by one of thier colleagues. Alos no welcome or benefit as Pclub member.
April 18, 2014
Rated

2.0

out of

5.0
 by
mandee
'room cleanliness
housekeeping does not clean room properly. I t seem as though they only make up the bed to give the impression the room has been cleaned. the same goes for the bathroom- not being cleaned properly. I did mention this to the front desk but I am certain they did nothing to my report.
April 15, 2014
Rated

5.0

out of

5.0
 by
Mickey 59
Great View and location
Great service. Great location. Great staff. Great view.
April 11, 2014
Rated

4.0

out of

5.0
 by
Ouzy
Highly recommended for Downtown Miami
Very friendly and professional staff. Strictly controlled entry to the building that gives you a safer feeling.
April 6, 2014
Rated

4.0

out of

5.0
 by
Karen1232
Great location
We love this hotel for the proximity to the American Airlines Center. Were a bit disappointed that the parking was changed to valet only and feel $25/night is a bit steep. We used it anyway as we don't feel comfortable leaving our vehicle at an unattended lot. Had the breakfast buffet which was ok as food wasn't all that hot. Next time I will order off the menu. Will likely stay at this hotel again and would recommend it.
April 5, 2014
Rated

5.0

out of

5.0
 by
sb729
The staff is absolutely fantastic!
Stayed here for 3 nights and loved it. The staff is great and goes out of their way to be sure that you are satisfied. The front desk, the valet, housekeeping, special services are all great. Very friendly and efficient. Alejandro and Noel at the front desk really took care of us! Our room was great with a great view of Biscayne Bay. Would definitely recommend this location.
April 2, 2014
Rated

5.0

out of

5.0
 by
Cheesehead38
Great Location! Great Staff!
Never been to Miami before so it was nice to have a helpful and friendly staff greet us upon are arrival and tell us what the area around the hotel had to offer as we arrived Saturday night at dinner time.We decided to have dinner at there restaurant and my only problem was there was not more of that delicious ravioli on my plate. Kudos to the chef! The Bayside Market across the street was great as they had a band playing and the vibe was good. Safe friendly enviorment with a Latin beat! When we woke up the next morning and opened the curtains we could see The Carnival Breeze the ship we were boarding that day! There is also a Macdonald's right around the corner for that quick breakfast n the morning if need be.
March 18, 2014
Rated

5.0

out of

5.0
 by
kk3152
Excellent location; Bright, spacious room with comfortable bed!
Stayed for a day after a cruise. I chose this hotel because of it's proximity to the port. The lobby had some traffic but not too busy, the check-in process was quick and very smooth. I had to store my bags for a few hours because I arrived at around 9:30 am after the cruise, but did not encounter any problem. The front desk clerks were courteous and professional, as were the valets. I was assigned a room on the top floor which gave me a very good view of the water. I was pleasantly surprised by the size and brightness of the room. The room decor was simple but nice, and there was a little fridge and microwave in the room which I did utilize. My room had a king-size bed which I found to be very comfortable, and the air-conditioning worked great! The bathroom was adequate. The hot and cold water was a little finicky, but no major issues. The hotel is not cheap, but considering the location and superb quality of sleep - it was well worth it!!!
March 14, 2014
Rated

5.0

out of

5.0
 by
rgzt600
Pre-Cruise stay
We have stayed at this hotel 2 times previous because of the vicinity to the Port of Miami. The front desk has always been courteous and the concierge very helpful. We like staying here because of the vicinity to the Bayside Market place (walking distance), South Beach ($20 cab ride), and walking distance to the CVS and other stores to pick up forgotten items before we cruise.
March 9, 2014
Rated

5.0

out of

5.0
 by
Silver Fox again
Overall quality
No surprises here. The staff have been at this hotel for some time. Does this tell you something or what!!!!!!! Of note: Front desk staff "Chris" always smiling, helpful and very efficient. Dining room staff.......always attentive. New GM, Donna, is obviously a "hands on" manager and brings her skills with her.
March 8, 2014
Rated

4.0

out of

5.0
 by
Karl Heinz
Gute Lage
Gute zentrale Lage des Hotels für Ausflüge. Freundliches Personal
March 5, 2014
Rated

5.0

out of

5.0
 by
Miamicruiser
Great stay, comfortable bed
Stayed at the Holiday Inn Port of Miami night before a cruise. We arrived before check in time and we were able to have our luggage stored until our room was ready. We requested a room with a view of the port as high as possible. We walked around the Bayside area and enjoyed the music, food and drinks. We received a call from Noel at the hotel when our room was ready. Our room was great! It was on the 10th floor(which is the top floor) and had a spectacular view of the port. All the front desk personnel was very friendly and professional. The elevator was a little slow but they were doing updates and they did have a sign indicating this. The room was clean, bed very comfortable and water pressure was great in the shower. Would definitely stay here again and recommend this hotel to friends and family.
March 4, 2014