Skip Navigation
English
|
|
|
|

Sign In

Book online or call: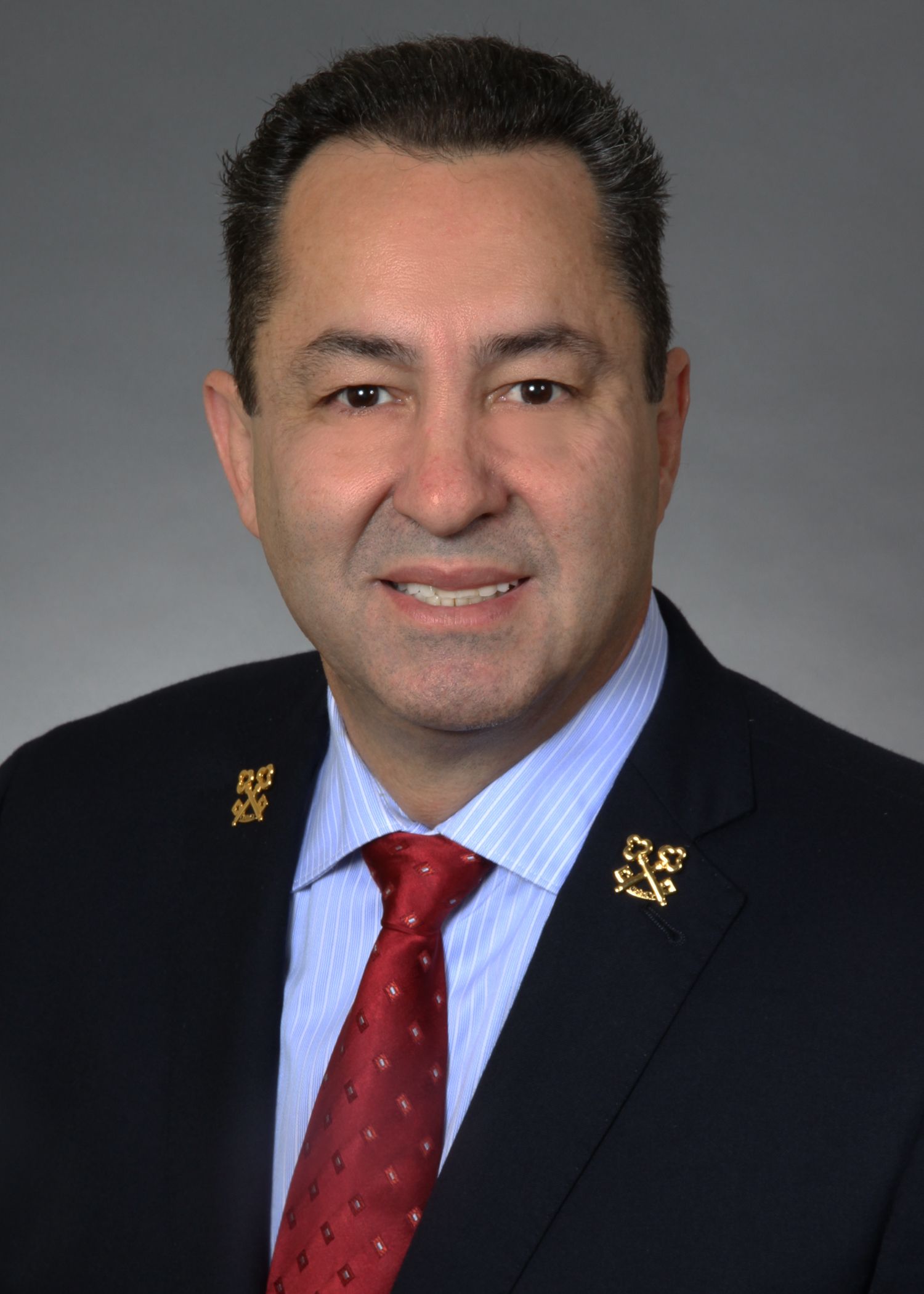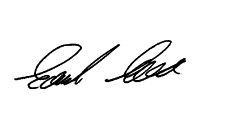 DOWNTOWN MIAMI LUXURY HOTEL ON BEAUTIFUL BISCAYNE BAY
Few Miami luxury hotels offer such style and grandeur. Boasting 641 guestrooms, this contemporary hotel offers sophistication and world class-service just 7.5 miles from MIami International Airport. With breathtaking views of Biscayne Bay, relax in richly appointed accommodations, or venture out to nearby South Beach, Coconut Grove and Coral Gables and explore white sand beaches, designer shoppes or vibrant Miami nightlife. Revive at mySpa or enjoy a cocktail at Toro Toro.
HOTEL HIGHLIGHTS
Restaurant & Lounges

The hotel's multiple food and beverage options include two newly opened outlets: acclaimed Chef Richard Sandoval's Toro Toro Restaurant & Bar which...

Amenities & Services

mySpa at InterContinental Miami offers a full slate of body therapies and beauty treatments. Soothing neutral colours and natural elements will rel...

SPECIAL PACKAGES

There's always something special happening at an InterContinental hotel. Whether you are looking for a fun-filled getaway or a place to host your n...
Miami
100 Chopin Plaza
Miami , FL , 33131
United States
Front Desk +1-305-5771000
Languages spoken by staff
German, English, Spanish, French, Portuguese, Chinese
Pet Policy
Contact hotel for details
CHECK-IN

4:00 PM

CHECK-OUT

12:00 PM

Late Check out Available
Accessibility
Service animals allowed
19 Room(s) with Accessibility Standards
Parking
Guest Reviews
Rated

3.9

out of

5

 by

312

reviewers.
Rated

5.0

out of

5.0
 by
hibernia
comfortable bed and great room service
My wife and I had a very enjoyable 8 day holiday at holiday inn oceanfront.The pool,jacuzzi and hammock were among the excellent amenities available along with the magnificent ocean view from our room.The friendliness and helpfulness of all the staff made us feel so welcome.A special word of thanks goes to Elisabeth and her housekeeping staff for their attention to detail throughout our stay.
April 11, 2014
Rated

5.0

out of

5.0
 by
Graham47
You Get what it says on the tin
I have stayed in Holiday Inn group properties all over the World including on two other occasions at this property. Its a Holiday Inn and the consistent level of service and amenities was met and exceeded at this hotel. Excellant staff, attentive and helpful, always with a smile, we only needed two nights stay before a cruise, but this hotel suited us fine in a relatively safe and quiet location but with the boardwalk, the ocean and easily reached entertainment, its a perfect hideaway. Would stay again if in the Miami area.
April 10, 2014
Rated

5.0

out of

5.0
 by
MicheleB40
Won't stay anywhere else!!! :)
This was our third time to Miami Beach for our yearly girls' getaway and our third stay at this hotel. We absolutely LOVE it here and wouldn't stay anywhere else! The rooms are clean and comfy....(although we spent most of our time on the beach; after all, that's why we were here and who wants to hang out in the room all day! lol)....enjoyed the partial ocean view from the penthouse floor (which was a nice surprise)....The staff is AMAZING! (Special thanks to Dan & Pedro and everyone else at the Tiki Bar ;) You guys rock!)...EVERYONE goes above and beyond to make you feel welcome and make your stay enjoyable! Breakfast was great....$15.00 for the buffet....always love the fresh fruit :). Perfect location...right on the beach...only a short cab ride or walk on the boardwalk to South Beach. We enjoyed our stay so much, I had to personally thank the manager before we left! :) We will DEFINITELY be returning again and again! Thanks for another wonderful stay!! See you soon!
April 9, 2014
Rated

4.0

out of

5.0
 by
wgray1
Great Staff
The staff here was extremely nice. The pool area/bar wasn't as nice as other hotels in the area, but decent overall. We were upgraded to an ocean-view penthouse suite at no extra cost. Can't complain about that!
April 7, 2014
Rated

5.0

out of

5.0
 by
RJenkins
Awesome Team and Helpful Staff
Your team is awesome and take great care of your guests from Start to Finish! I will be back time and time again.
April 7, 2014
Rated

5.0

out of

5.0
 by
AO1971
Perfect beach location
Wonderful hotel right on the beach! Great service and big rooms.
April 6, 2014
Rated

4.0

out of

5.0
 by
gpl24
Decent rooms and value
Stayed for business while attending a conference elsewhere in Miami Beach. Rooms were comfortable and very clean, staff were very friendly. There's a nice pool and little outdoor bar for leisure time. Only complaint would be the wifi is slower than expected.
April 5, 2014
Rated

5.0

out of

5.0
 by
olgaib
colchón y almohadas fantásticos y situación privilegiada del hotel
El hotel está situado en primera línea de playa. Se puede ir a South beach en taxi o autobuses que salen muy cerca del hotel. El personal del hotel es muy atento. El propio hotel ofrece transporte a outlets y excursiones. Volveré a alojarme en este hotel cuando vuelva a Miami
April 5, 2014
Rated

5.0

out of

5.0
 by
nhsetch
A Great Two Weeks
A great hotel. wonderful weather. great food. helpful staff. well located.
April 3, 2014
Rated

1.0

out of

5.0
 by
CosmoMills
Disappointed Short Stay
Poor experience from the first time we stayed there. It was the start of our vacation so needless to say that is not how I wanted it to be.
April 2, 2014
Rated

5.0

out of

5.0
 by
Missie0810
Comfortable Stay
The Holiday Inn was well worth the stay and money. It was very clean which is what I look for in a hotel.
April 1, 2014
Rated

5.0

out of

5.0
 by
BushidoBrown
Great Getaway
Hotel is close enough to Ocean Drive but private enough to relax. Excellent access to beach. The staff and restaurant where wonderful.
March 31, 2014
Rated

4.0

out of

5.0
 by
ugalasso
Nice location
Easy to access main pool parties in the region, nice beach view, good transportation services and appropriate price during the Miami Music Week
March 31, 2014
Rated

2.0

out of

5.0
 by
Izzy4671
Very very worn hotel, rooms below standard
Very dissappointing stay! As a Gold card member, obviously I stay at many hotels, this has to be one of my worst experiences. A large hotel with such a prime location, should have much better standards and my expectations were high. There were 2 very slow lifts for the whole hotel, waiting for and wasting long periods of time. The rooms, corridors and lobby all extremely old and dated. Beds were uncomfortable with bedding clearly old. I asked them to be replaced, only to find similar bedding replacing the old ones. No Tea facilities, only coffee. 2 paper cups were left, when the room was for 3 persons! Bathroom grouting was dirty, sink rims had mould around. Looking out at the "beach view", was not a plesant sight around, with walls of the htoel where paint had peeled off and parts of the paint that were completely worn and in fact, rusted!!! This is not acceptable and not what I wanted for my surprise break for Mothers Day, for my mother and aunt. Very dissapointed by this hotel.
March 30, 2014
Rated

5.0

out of

5.0
 by
jpp1
Excelent location and pool area.
Our stay was as always very enjoyable at this property. Great pools and outdoor ares, outstanding french fries at the restaurant.
March 28, 2014
Rated

4.0

out of

5.0
 by
KKingston
Great beach hotel
Visited the Holiday Inn Miami Beach Oceanfront hotel for a three night stay. The best thing about this hotel? Location, location, location! This hotel is just steps from the ocean. I loved being right on the beach!. I arrived at the hotel early (before the 4PM check in time) and was worried that I would have to wait several hours to check in but luckily I was able to check in early. Ivonne acknowledged my status as an IHG Rewards Club Gold Member and was very pleasant during the check in process. I was also pleasantly surprised to get a room with view of the pool and partial Ocean view. While the view was great, my room was a standard hotel room. During my stay I had drinks at the Blue Parrot bar which were excellent! I tried the breakfast buffet at the Paradise Café in the hotel. Everything that was not individually packaged was stale! I will say that the fresh fruit (pineapple, cantaloupe, and honeydew melon) and orange juice were delicious. Wireless internet was provided free of charge, however, somewhat slow at times in the room. Check out process was quick and staff polite.
March 27, 2014
Rated

5.0

out of

5.0
 by
Sallie67
Very clean - comfortable and accomodating
I had a very nice stay at the Holiday Inn at Miami Beach recently. It was a pleasant place, very clean and comfortable. The staff was very attentive and helpful. The rooms were cleaned every day and the staff did a fabulous job in that area. The front desk was very helpful with any questions I had. The restaurant was okay, but you have all of Miami Beach to chose from as far as restaurants. There are no restaurants nearby to speak of, however, so you do have to take a cab to South Beach which is not that far away. The pool was adequate but the beach was very nice. It was a very comfortable place to stay and I would recommend it for business or pleasure.
March 27, 2014
Rated

4.0

out of

5.0
 by
gottagetaway
King Size Bed
The room was supposed to have a king size bed, but it didn't. It was OK because it was just me, but if I had my significant other with me, it would not have been. I mentioned it to the front desk so they could change it for future use.
March 27, 2014
Rated

4.0

out of

5.0
 by
CatsRule
Near Beach/Cheaper than others
Nice pool and easy access to boardwalk/beach area. Overpriced, but cheaper than surrounding hotels. Walls are thin, but staff is friendly. Good for a quick get away on the beach.
March 27, 2014
Rated

5.0

out of

5.0
 by
hmp2z
Very welcoming staff
We were greeted as rewards club members; the staff at the front desk (Ms. Saintil) was very courteous, prompt, and welcoming. The room decor was nice, and we liked the location in South Beach, as well as the choice between two different pillow types.
March 26, 2014
Rated

3.0

out of

5.0
 by
Paps30
Spring vacation with kids
Overall the experience was acceptable, even good. Housekeeping showing up very late in the day on occasion and errors in meal selection were the major sources of our criticism.
March 26, 2014
Rated

1.0

out of

5.0
 by
LA9060
Unhappy Platinum Member
I have stayed at this hotel many times when in town for business and I am usually happy. I stayed last week and very disappointed. As a platinum member, I am usually always acknowledged and upgraded when a nice room is available. This time the guy who checked me in at the front room didn't even realize I was a member (much less a platinum member) and put me in a room that had hardly any view of the pool or beach. I usually always get a ocean view room. I specifically asked prior to leaving the front desk if I had an ocean view and was told I had a very nice view of the ocean and pool. I called the front desk when I got to the room and the gentleman who checked me in also answered the phone. He told me to go to another floor and someone would bring up the key to a room w/ a much better view. I waited 30 mins and nobody ever came. I went down and was lied to by the guy at the desk who said I must have missed the guy bringing me the key. The key was sitting next to him the whole time!! There were plenty of empty ocean front rooms available and I was put in another room that didn't have any different of a view from the first room. I also was put in an adjoining room that had a screaming child ALL night next door. Thank you, Holiday Inn for not recognizing your platinum members and not upgrading for being a platinum member.
March 23, 2014
Rated

4.0

out of

5.0
 by
saraj21
LOCATION!
LOCATION, location, location! This was the best part about this hotel. The location is right on the beach. The outdoor pool area was very clean and the staff was very friendly. Always had clean towels available. Cons were the food at the hotel was WAY over-priced. You could hear people in the hallways, in other rooms next to you. Sleeping was difficult with all the noise you could hear thru the thin room walls. There was visible space in between the door and the wall... probably why you could hear so much noise. Great customer service!
March 21, 2014
Rated

5.0

out of

5.0
 by
Rufus
Excellent mid beach hotel
The Holiday Inn is newly renovated, very clean, has a nice restaurant, great pool, and excellent and friendly staff. Easy access to the tour buses at stops nearby. Good value for spring break. Easy access to the beach. Quieter and family friendly compared to South Beach.
March 20, 2014
Rated

5.0

out of

5.0
 by
Beach Lovers
Loved it!!!
The staff and management were so accommodating. Even when there was an issue they couldn't control and had nothing to do with them they worked really hard to help us rectify things and made our stay that much more enjoyable. The restaurant staff was wonderful. The bartender was very funny and makes a great drink. Just don't expect a balcony :-(
March 20, 2014
Rated

5.0

out of

5.0
 by
Bridge63
Great room and Great service.
We so enjoyed the beach the pool especially the heated pool at the Hotel next to yours. We had trouble with our door it was broken and they gave a another room just like this one with a better view and working door. We were very happy with that we did have a little trouble with the shower in the bathroom. It was very tricky to get it to work. And I am sorry we did not let them know this when we checked out. I am going to call them today and let them know this problem.
March 19, 2014
Rated

5.0

out of

5.0
 by
alpicat
Cama cómoda, pero lo cuesta
Un hotel excelente, buen servicio, pero poco centrico en relacion a south beach. Precios elevados!
March 18, 2014
Rated

5.0

out of

5.0
 by
evecat
eve
Buffet : Great food and service. Hotel grounds well maintained . Nice large lobby and very clean.Very nice bar area, bar tender very nice.
March 16, 2014
Rated

5.0

out of

5.0
 by
BIG THIRSTY DADDY
miami heat
great hotel,great service,great location.Dennis did a great job checking me in. Good to see a young man have pride in his job.Check in experience was great.
March 16, 2014
Rated

5.0

out of

5.0
 by
sloanflynn
Outdated info - no late room service
The hotel was clean and comfortable. My only issue is that the book in the room that outlined the services available at that hotel had outdated information. Room Service was shown to be available until midnight on the weekends. When I called at 10:30 pm, no answer. I finally went downstairs to find out why no answer and was told that room service shut down @ 10:00. The front desk did not seem to believe me (I did bring down the sheet later to show that it was truly wrong). Other than this small flaw, the hotel was lovely.
March 12, 2014