Skip Navigation
English
|
|
|
|

Sign In

Book online or call: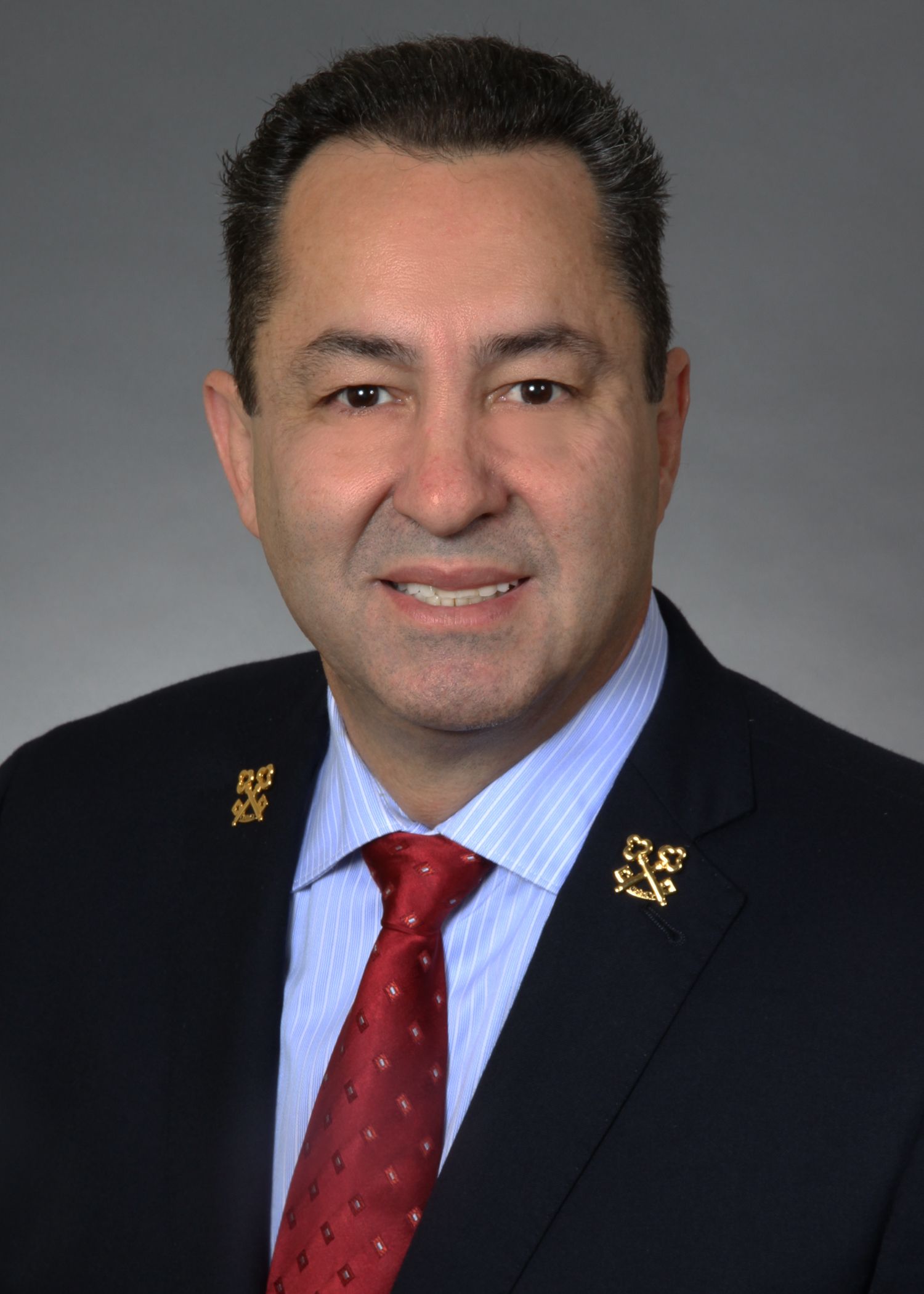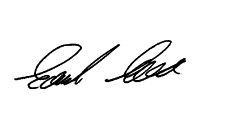 DOWNTOWN MIAMI LUXURY HOTEL ON BEAUTIFUL BISCAYNE BAY
Few Miami luxury hotels offer such style and grandeur. Boasting 641 guestrooms, this contemporary hotel offers sophistication and world class-service just 7.5 miles from MIami International Airport. With breathtaking views of Biscayne Bay, relax in richly appointed accommodations, or venture out to nearby South Beach, Coconut Grove and Coral Gables and explore white sand beaches, designer shoppes or vibrant Miami nightlife. Revive at mySpa or enjoy a cocktail at Toro Toro.
HOTEL HIGHLIGHTS
Restaurant & Lounges

The hotel's multiple food and beverage options include two newly opened outlets: acclaimed Chef Richard Sandoval's Toro Toro Restaurant & Bar which...

Amenities & Services

mySpa at InterContinental Miami offers a full slate of body therapies and beauty treatments. Soothing neutral colours and natural elements will rel...

SPECIAL PACKAGES

There's always something special happening at an InterContinental hotel. Whether you are looking for a fun-filled getaway or a place to host your n...
Miami
100 Chopin Plaza
Miami , FL , 33131
United States
Front Desk +1-305-5771000
Languages spoken by staff
German, English, Spanish, French, Portuguese, Chinese
Pet Policy
Contact hotel for details
CHECK-IN

4:00 PM

CHECK-OUT

12:00 PM

Late Check out Available
Accessibility
Service animals allowed
19 Room(s) with Accessibility Standards
Parking
Guest Reviews
Rated

3.9

out of

5

 by

310

reviewers.
Rated

4.0

out of

5.0
 by
tonicat
Good 1 night stay
Very enjoyable stay. Staff was great Would stay agsin
February 27, 2014
Rated

5.0

out of

5.0
 by
Hoya
Great value
We were attending a conference which was based at another hotel which was less than 100 yards from the HI. The rates at the other hotel were nearly double, and the ocean looks the same from the windows in either hotel. In fact the HI is closer to some parts of the other hotel than the other end of the same hotel. But I was very disappointed by the front desk staff. We arrived on a Thursday about 2pm, with the opening event of the conference at 5 pm. We know that check in was at 4pm but as a platinum member I am generally in a room well in advance of the check in time. The front desk staff informed us that no rooms were available but they would put our room on the "Q list" and volunteered to call on our mobile phone when the room was ready. No call so we returned to the desk at 3:45 pm to check on status. To my surprise, the room was ready, but NO ONE had CALLED us. I was not upset by the fact the room wasn't not ready at 2pm, but the failure to follow through with a call was VERY DISAPPOINTING. Such failures do not increase brand loyalty.
February 27, 2014
Rated

4.0

out of

5.0
 by
DCWmom
Florida Road Trip
Hotel was good. Dining room staff at breakfast, not so good. Room was comfy, shower head didn't work properly and it was noisy. Great location on the beach!
February 27, 2014
Rated

1.0

out of

5.0
 by
Member190596
RUDE! Worst Property I have ever stayed at!
Being a platinum member I don't expect upgrades but appreciate them when available. I stayed at 3 brands during my trip to FL. This property was the last. I had requested a KING room when booking, that was it, nothing special. Upon arrival, I was booked in a double bed room,and was offered no kind of accommodation from hotel staff. The noise from the room above me was so loud, it was like the gymnastics team was having practice above me. I called down to the front desk and as my check in experience, they were not very helpful saying he would "look into it". 15 minutes later I called back because the noise had not gotten any better. I was told he would let security know. It took a 3rd call before the noise stopped. After my 3rd day and I was ready to check out, I requested a late checkout at 4:00 due to all the trouble I had (my flight was a late PM flight) and they could not extend an extra hour for me. The latest was 3:00. I was told I could have 4:00 if I paid $45, but when I agreed, they refused "due to non availability". With all of these experiences, I was told there was never a manager I could speak to or anyone other then the person at the from desk which was less then friendly or helpful!
February 26, 2014
Rated

4.0

out of

5.0
 by
BOWENAERO
Very short stay
Typical Holiday Inn amenities. Our only complaint was loud noises coming from somewhere near our room on the 10th floor NEC. Sounded like a laundry chute door slamming closed. Since we were there for such a short time, we did not take the time to inquire as to their source. Larger windows or balconies would have substantially increased the value, but are not to be expected. Seemed pricy, but I am sure it was reasonable given the location. Boardwalk along the beach is terrific. Although handy to a Walgreens for supplies, there weren't many restaurants or retail nearby.
February 26, 2014
Rated

4.0

out of

5.0
 by
Bric
Ubicacion maravillosa
Instalaciones comodas y ubicacion estupenda en la playa lo hacen un Hotel de muy buena escoja.
February 25, 2014
Rated

5.0

out of

5.0
 by
Vince
Great Staff!
Excellent staff at this hotel. I see many of the same folks from year to year, so they be treated well as employees, which says a lot about the hotel management. Pillows could use an update, otherwise an excellent 2 1/2 weeks spent here.
February 25, 2014
Rated

5.0

out of

5.0
 by
tomranm
Holiday Inn Miami Beach Oceanfront
upon arriving at hotel we were greeted by staff and welcome to hotel. Lobby was a pleasant suprise. very open and friendly. The front desk staff were very helpful in getting me into a room early. I do not know if this had to do with my platnimum status or not. room was comfortable but air never seemed cold enough to me. but overlooked this due to it being South Florida. The room decor/color could use updating but it was clean and new. Pool area was clean and towels plentiful. Pool is not heated but was given option to use pool at sister property next door which is connected thru the tiki bar and had a heated pool. breakfast and lunch were both very good. no complaints. the drinks at the bar were strong and good, however bar closes early, 10pm. I would stay here again with no problem.
February 24, 2014
Rated

2.0

out of

5.0
 by
Thomas4501
Great Location - Dated Rooms, Poor Value
Location is right on the beach, but far away from dining options. Hotel Public Areas are lovely but rooms are small and dated with limited ammenities (no fridge, no microwave etc.). Staff is very proffessional. Dining options are extremely expensive in hotel restaurant and bar. (would have loved to have breakfast at the hotel, but the prices were unreasonable.). It seems you are paying for the location... the quality of rooms and the value do not match the excellent quality of the staff and the excellent beach front location.
February 22, 2014
Rated

5.0

out of

5.0
 by
Away
Excellent stay
As a Platinum member I found the hotel to be in an excellent location with very good accommodations. The room was spacious, comfortable and the bed was great! The lobby was nice and the staff very attentive. The only negative experience was when I arrrived early, was told that I would be contacted as soon as the room was ready. After 2 hours, I went back to check on the status and found that the room was available earlier but I was not called. Other than that, the staff was very attentive, the pool area was great and the beach superb. There are excellent Cuban restaurants that are a short drive or cab ride away. I thoroughly enjoyed my stay and would recommend this hotel to others!
February 20, 2014
Rated

4.0

out of

5.0
 by
AndrewN
Great location for the Miami In Water Boat Show.
My only negative on the room was that there was no fridge or microwave. I would have both of those in every room of the hotel.
February 20, 2014
Rated

4.0

out of

5.0
 by
Idaho BK
Great Location
Great access to the beach, just a perfect location for a nice getaway. In town for the Miami Boat Show and the hotel is a block away from the Brokerage part of the show, so you can easily get around the area by riding the MIA Boat Show shuttle or you can take a quick cab ride. Beautiful property, great service.
February 18, 2014
Rated

2.0

out of

5.0
 by
Disappointed64
Disappointed
I expected a lot more from a hotel situated on Miami Beach but the overall experience was very average. I have had a lot nicer stays at Holiday Inns where I had much lower expectations going in. Not a bad hotel but certainly not a great one.
February 17, 2014
Rated

5.0

out of

5.0
 by
Captnpirate
Great property that Guests will Love!!
IHG strives to excel at being Great Hotels Guests Love and this Holiday Inn certainly hits that mark!! Emma at the front dest is the greatest at customer service and is a very bright star there to help you. Wonderful service, great staff support, excellent location......I'm coming back here when I visit Miami again!!
February 16, 2014
Rated

5.0

out of

5.0
 by
marmee12
comfy room and polite service from front desk to valet.
Nice place to stay. Beach is in their back yard and a nice boardwalk behind hotel. Close to cruise terminal. Ask for room on higher floor to avoid road noise. Room was clean and bed was comfy. Staff could not have been any nicer.
February 16, 2014
Rated

5.0

out of

5.0
 by
Hendo Golf
Miami Trip
My wife and I stayed at the Miami Beach-Oceanfront for a couple of nights. The staff were all excellent and most welcoming. Our ocean view room was clean tidy and ideal. The hotel is well positioned and easy to drive to from the i95. Breakfast was superb and again the staff were very helpful. Value for money you will struggle to beat this. First class.......well done.
February 13, 2014
Rated

4.0

out of

5.0
 by
Newday21
Racist Security Officer
During our stay here (while on vacation) my brother and I were repeatedly approached by a male security officer to put on shirts while other men of opposite races where not approached. The front desk quickly corrected the issue but I feel violated by the experience.
February 12, 2014
Rated

5.0

out of

5.0
 by
Arlandis
Holiday Inn Miami Ocean Front
This was one of the best customer service experiences I have had in a while. The staff was super helpful and courteous. I watched as they not only treated my wife and I great but the other guest as well. Showing that this is just the way it is done. The Breakfast Buffet was outstanding. The staff who served us were excellent. we received 5 star service all the way around. I did not see an area were service was not above the bar. Thank You for making our stay Wonderful.
February 11, 2014
Rated

4.0

out of

5.0
 by
bsquared7999
Great view
The hotel was great to stay the view was fantastic, was disappointed in the area as far as restaurant choices, but that is not the hotel's fault.
February 11, 2014
Rated

4.0

out of

5.0
 by
Dave1969
Unexpected Stay
Had to book a room due to an emergency, the staff was great but from the room we had we could hear the water pipes banging often. Didn't keep us from fallen asleep since we were wiped out from our trip to the hospital.
February 10, 2014
Rated

5.0

out of

5.0
 by
robtravel
friendly, comfortable, relaxing
Staff was very friendly and helpful. The restaurant was good and special thanks to caira she did a great job waiting on us during breakfast. over all very good stay.
February 8, 2014
Rated

4.0

out of

5.0
 by
RayCM
A decent hotel room
The room was small but clean and well kept. My only issue was the valet service. It gets pretty busy so I'd recommend you call 15-20 minutes prior to needing your vehicle. It's my second stay there. I'd stay there again. The pool and beach access is excellent!
February 6, 2014
Rated

4.0

out of

5.0
 by
Tabby75
Great price, great location
The hotel is very old and in some places, it shows. We got upgraded to an ocean view room, and if that's an upgraded room, I'd hate to see the one we should have had! However, this hotel is in a very expensive location and is therefore good value compared to others. The staff were very good, attentive and polite. I ordered some room service and the food was very nice. Good value overall, don't expect smart modern rooms.
February 6, 2014
Rated

3.0

out of

5.0
 by
DBDBNW
Sauberkeit
Die Dusche war dreckig mit Sand von unseren Vorgänger. Das ist etwas was überhaupt nicht geht. Es kann sein das es nur ein duschkopf hat im bad. Das Zimmer war krass runtergekühlt mit der Klimaanlage, es war sicher nicht mehr gesund.
February 6, 2014
Rated

4.0

out of

5.0
 by
ANTOINE0526
Nearby Disney World and not far from Universal.
When I decided to visit Disney and Universal, I only care the location of hotel. This hotel is nearby Disney World and not far from Universal. There are shuttle buses from hotel to these two theme park. But the bus to Universal departures at 7:00. It's a little bit early. If you chose to take taxi to Universal, it costs approximately $40.
February 5, 2014
Rated

5.0

out of

5.0
 by
ANTOINE0526
Location is very good.
I'm IHG gold member. I got a upgrade to king suit at front desk. I can see ocean view from my room. It's a wonderful experience. Breakfast buffet is simple but delicious. Shopping street is a little far from hotel but still can take bus or taxi. If you'd like to lie on the beach and relax, this hotel is a good choice.
February 5, 2014
Rated

5.0

out of

5.0
 by
icedjava
Holiday Inn Miami Beach was a nice retreat
I enjoyed my time at the Holiday Inn Miami Beach. The bar tender and staff in the restaurant during breakfast were very friendly and provided excellent service. If you're in the area and need a place I recommend this hotel.
February 5, 2014
Rated

1.0

out of

5.0
 by
Ms Independent
Never Again!
I have stayed in many different hotels across the globe, but by far this was the worst experience I had ever made. The staff (most of them, with the exception of those who checked me out at 4am) was the worst staff I have ever met throughout my lodging experiences. I am a platinum elite, and highly disgusted with the front-desk staff. I value good product, but poor service will always turn me away from any business. The restaurant (staff and food) I cannot complain. Thanks, but no thanks to repeat my stay there, even if it were free! PS: The beach was the only good thing from this stay.
February 3, 2014
Rated

3.0

out of

5.0
 by
Nelsius
Habitacion-Caja de seguridad
Ubicacion, lobby, jardin y acceso a la playa muy aceptable. La habitación resultó una sorpresa. Tengo una larga experiencia de haberme alojado en H.Inn en US, Argentina y Francia. Nunca vi ni en ningun hotel que la caja de seguridad estuviera asegurada en el piso!!! dentro del guardarropas sin puertas, ademas estaba en diagonal que para acceder hay que ubicarse, sentado o acostado en el piso. Tengo 77 años, facil de imaginar el problema que fué. El inodoro más bajo de lo habitual. De todas formas, seguiré alojandome en H.Inn. Nelson Sbarbati
January 30, 2014
Rated

4.0

out of

5.0
 by
brickslip
room temperature
No room heating, just a/c. Our visit coincided with a cold front from the north and the unit did not provide for heating of the room.
January 27, 2014