Skip Navigation
English
|
|
|
|

Sign In

Book online or call: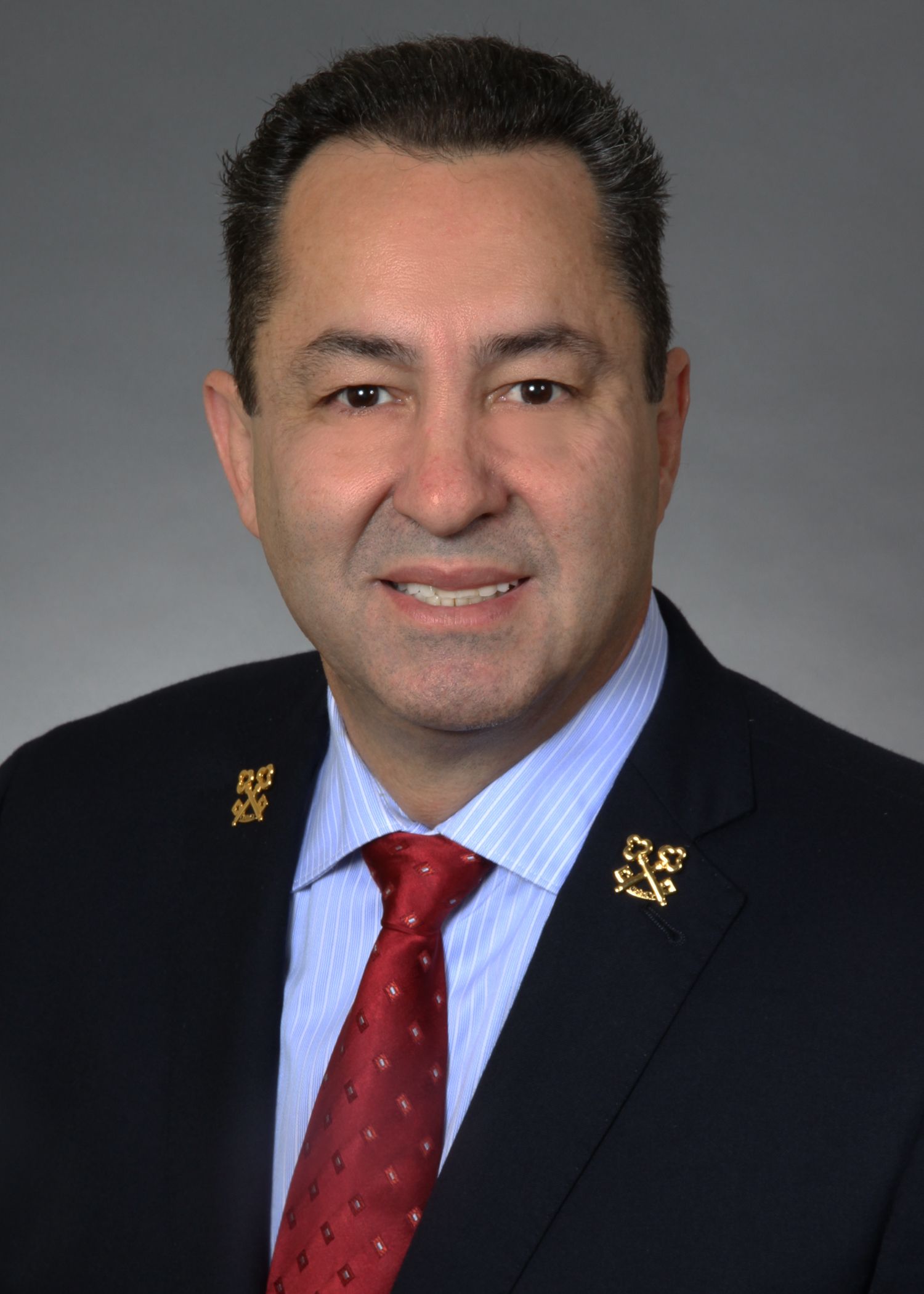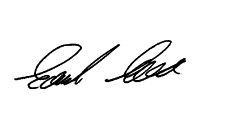 DOWNTOWN MIAMI LUXURY HOTEL ON BEAUTIFUL BISCAYNE BAY
Few Miami luxury hotels offer such style and grandeur. Boasting 641 guestrooms, this contemporary hotel offers sophistication and world class-service just 7.5 miles from MIami International Airport. With breathtaking views of Biscayne Bay, relax in richly appointed accommodations, or venture out to nearby South Beach, Coconut Grove and Coral Gables and explore white sand beaches, designer shoppes or vibrant Miami nightlife. Revive at mySpa or enjoy a cocktail at Toro Toro.
HOTEL HIGHLIGHTS
Restaurant & Lounges

The hotel's multiple food and beverage options include two newly opened outlets: acclaimed Chef Richard Sandoval's Toro Toro Restaurant & Bar which...

Amenities & Services

mySpa at InterContinental Miami offers a full slate of body therapies and beauty treatments. Soothing neutral colours and natural elements will rel...

SPECIAL PACKAGES

There's always something special happening at an InterContinental hotel. Whether you are looking for a fun-filled getaway or a place to host your n...
Miami
100 Chopin Plaza
Miami , FL , 33131
United States
Front Desk +1-305-5771000
Languages spoken by staff
German, English, Spanish, French, Portuguese, Chinese
Pet Policy
Contact hotel for details
CHECK-IN

4:00 PM

CHECK-OUT

12:00 PM

Late Check out Available
Accessibility
Service animals allowed
19 Room(s) with Accessibility Standards
Parking
Guest Reviews
Rated

3.9

out of

5

 by

319

reviewers.
Rated

4.0

out of

5.0
 by
RayCM
A decent hotel room
The room was small but clean and well kept. My only issue was the valet service. It gets pretty busy so I'd recommend you call 15-20 minutes prior to needing your vehicle. It's my second stay there. I'd stay there again. The pool and beach access is excellent!
February 6, 2014
Rated

4.0

out of

5.0
 by
Tabby75
Great price, great location
The hotel is very old and in some places, it shows. We got upgraded to an ocean view room, and if that's an upgraded room, I'd hate to see the one we should have had! However, this hotel is in a very expensive location and is therefore good value compared to others. The staff were very good, attentive and polite. I ordered some room service and the food was very nice. Good value overall, don't expect smart modern rooms.
February 6, 2014
Rated

3.0

out of

5.0
 by
DBDBNW
Sauberkeit
Die Dusche war dreckig mit Sand von unseren Vorgänger. Das ist etwas was überhaupt nicht geht. Es kann sein das es nur ein duschkopf hat im bad. Das Zimmer war krass runtergekühlt mit der Klimaanlage, es war sicher nicht mehr gesund.
February 6, 2014
Rated

4.0

out of

5.0
 by
ANTOINE0526
Nearby Disney World and not far from Universal.
When I decided to visit Disney and Universal, I only care the location of hotel. This hotel is nearby Disney World and not far from Universal. There are shuttle buses from hotel to these two theme park. But the bus to Universal departures at 7:00. It's a little bit early. If you chose to take taxi to Universal, it costs approximately $40.
February 5, 2014
Rated

5.0

out of

5.0
 by
ANTOINE0526
Location is very good.
I'm IHG gold member. I got a upgrade to king suit at front desk. I can see ocean view from my room. It's a wonderful experience. Breakfast buffet is simple but delicious. Shopping street is a little far from hotel but still can take bus or taxi. If you'd like to lie on the beach and relax, this hotel is a good choice.
February 5, 2014
Rated

5.0

out of

5.0
 by
icedjava
Holiday Inn Miami Beach was a nice retreat
I enjoyed my time at the Holiday Inn Miami Beach. The bar tender and staff in the restaurant during breakfast were very friendly and provided excellent service. If you're in the area and need a place I recommend this hotel.
February 5, 2014
Rated

1.0

out of

5.0
 by
Ms Independent
Never Again!
I have stayed in many different hotels across the globe, but by far this was the worst experience I had ever made. The staff (most of them, with the exception of those who checked me out at 4am) was the worst staff I have ever met throughout my lodging experiences. I am a platinum elite, and highly disgusted with the front-desk staff. I value good product, but poor service will always turn me away from any business. The restaurant (staff and food) I cannot complain. Thanks, but no thanks to repeat my stay there, even if it were free! PS: The beach was the only good thing from this stay.
February 3, 2014
Rated

3.0

out of

5.0
 by
Nelsius
Habitacion-Caja de seguridad
Ubicacion, lobby, jardin y acceso a la playa muy aceptable. La habitación resultó una sorpresa. Tengo una larga experiencia de haberme alojado en H.Inn en US, Argentina y Francia. Nunca vi ni en ningun hotel que la caja de seguridad estuviera asegurada en el piso!!! dentro del guardarropas sin puertas, ademas estaba en diagonal que para acceder hay que ubicarse, sentado o acostado en el piso. Tengo 77 años, facil de imaginar el problema que fué. El inodoro más bajo de lo habitual. De todas formas, seguiré alojandome en H.Inn. Nelson Sbarbati
January 30, 2014
Rated

4.0

out of

5.0
 by
brickslip
room temperature
No room heating, just a/c. Our visit coincided with a cold front from the north and the unit did not provide for heating of the room.
January 27, 2014
Rated

4.0

out of

5.0
 by
Bluep
Good value
This is a good value among the very expensive surrounding hotels
January 24, 2014
Rated

4.0

out of

5.0
 by
minn55441
January post cruise
Great location. Right on the board walk and easy access to everything you need. Staff works hard to make sure your stay is a pleasant one.
January 23, 2014
Rated

2.0

out of

5.0
 by
namelast
Extremely Overpriced
Excessively overpriced for a subpar hotel chain. No internet in the room (wifi signal was unusable); odor in room; temperature control was poor. Staff was friendly at least though.
January 23, 2014
Rated

5.0

out of

5.0
 by
Hockeynut73
Always a great stay!
The front desk staff is by far the best out of all the properties I stay at. Emma is a stand out at the desk and I always feel appreciated and check in is always smooth! The entire dining staff and Frances in the bar always provide a nice meal and conversation. I will continue to visit the hotel in all future business. Thank you
January 22, 2014
Rated

4.0

out of

5.0
 by
Kingrat
Saturday Night Stay
Overall the stay was nice, everything was good, quick check-in, clean and overall very pleased. Pros: -Valet parking was very efficient, called down and car arrived quickly. -Room was nice and clean -Easy access to the beach -Swimming pool was nice -Check-in was quick Cons: - Parking is expensive for valet, I think a good perk would be that platinum, gold, silver members received a discount or free parking. - Valets don't all speak English - Outside our room on the Penthouse Floor there was a dish with fruit and cheese oin it we noticed Friday night sitting on a common table, Satruday morning it was still there. We checked out late on Saturday afternoon and the dish was still there - house keeping was there and so was a manager to review the rooms but no one bother to pick it up - Hotel is nice but starting to show some age -Bathroom window in the shower has no curtain on the top part of the window - building across could give a good view of the person showering
January 22, 2014
Rated

5.0

out of

5.0
 by
Priority Club Member
Priority Club Member
Great location. A short walk to stores or food. Taxi is always handy in front of the hotel. Boardwalk just behind the hotel and services is always great in this hotel.
January 20, 2014
Rated

4.0

out of

5.0
 by
MBvisitor
Clean, comfortable room
I received what I expected from Holiday Inn, a solid, working, clean, comfortable room where everything worked. The staff was very friendly. Check in and out was very easy and efficient.
January 18, 2014
Rated

4.0

out of

5.0
 by
Concretejoe
Beachfront
The location on beach was fantastic! About a mile and half walk to south beach. Hotel breakfast was good! Dinner was only ok! Staff was Great ! Boardwalk behind hotel was great for walking bye ocean. Had ocean view room, no balcony and cant open windows. Room was very clean but no fridge or micro, The price was reasonable per night to stay on ocean but give room a B- overall. Did enjoy area tho!
January 17, 2014
Rated

2.0

out of

5.0
 by
BJH3
Too Noisy
We just stayed at the wrong dates as there was VERY loud music on the beach both nights we were there until 5:00 in the morning! We know this party was out of your control but I think we should have been warned so that we could have made alternate arrangements. The bathroom needed some updating and cleaning. The bar in the lobby was very nice. The breakfast buffet was also enjoyable. With the price we paid, we expected a lot more. This seemed compromised to a Ramada Inn or Motel 6.
January 16, 2014
Rated

5.0

out of

5.0
 by
Bxzcutie198
great experience
This hotel is just right. Located in a convinient location in Miami Beach with just minutes away from South Beach. The ambiance was just perfect! I enjoyed my stay at the Holiday inn Oceanfront and i look forward to returning very soon. ** The food at the Paradise Cafe was definitely the highlight of my trip. Eveything was delicious!
January 14, 2014
Rated

5.0

out of

5.0
 by
Jean1960
Nice Accomodations
Enjoyed our stay. Accomodations were very nice. No complaints.
January 14, 2014
Rated

2.0

out of

5.0
 by
rock3tmai1
Worst Holiday Inn Service
Arrived at the hotel @ 7pm after a long flight from Sydney Aus only to find out our room isn't available. This is 3 hours after the original check-in time of 4pm. Worst part is we were advise by one of the reception people that it's not their fault that someone had a late check-out. When we got back to our room we found out that our key cards weren't working and we had to do re-programmed them through the reception. And we had to do this every single day. Didn't get a good sleep because of all the banging noises we can hear from our roomonly to find out the next morning that we were placed next to a service lift
January 13, 2014
Rated

3.0

out of

5.0
 by
Sidnei
Romm to small
Impossible to stay 4 people in the room bed and room to small .
January 13, 2014
Rated

4.0

out of

5.0
 by
DanJohanna
Happy honeymoon
We are glad, we enjoyed our honeymoon in a very good place, the room's were very cleaned and all installations about hotel too, it's a good choice and have nice prices
January 13, 2014
Rated

3.0

out of

5.0
 by
Guayamure
Reward Stay
Bar/FD and Maid Staff is friendly, valet parking guys are great, great location, facilities are dated so I believe the hotel is overpriced. There is a strange unmarked corridor in the PH level, with unlocked rooms, unsure if they are for training but there was a "interesting crowd" going in and out those rooms. Decent place to stay but nothing fancy, Hotel needs $2-3 M in capital improvements or Holiday Inn needs to find a different asset in South Beach
January 13, 2014
Rated

4.0

out of

5.0
 by
momoc
Maureen - NY
Staff was amazing. True customer service. Hotel is not in South Beach where all is happening. It is very clean and the staff work hard at this. The pool area and access to beach is really nice and clean. Rooms are ok. Bath is a bit dated and you can hear people in the hallway if you are a lite sleeper. Food was surprisingly good and not crazy money. I will say as a priority member no free coffee offerered, no lounge, no free breakfast. The paying for coffee was a bit disappointing with all the money spent through out the year. The Staff really made the trip for us. Truly a great team of proffessionals.
January 13, 2014
Rated

5.0

out of

5.0
 by
DLR2014
Excelent location
Very nice location , wonderful place and hotel , high level service .
January 6, 2014
Rated

5.0

out of

5.0
 by
Destiny02
Last minuite reservation
Due to a change in plans I needed a room for one night during the Christmas holiday season. Although the hotel was full, I was able to get a room which was ready and clean. The staff although busy were courteous and professional. A great experience.
January 6, 2014
Rated

4.0

out of

5.0
 by
jacobsrd
Pool experience
This is our third stay at hotel. Still no heated pool.
January 5, 2014
Rated

4.0

out of

5.0
 by
Mr. Recess
Miami
This hotel has many nice features. A great location, helpful staff and beautiful grounds. It has many things to improve upon. Better options for self serve parking, new windows to enjoy the view of the ocean, and more pool chairs.
January 2, 2014
Rated

2.0

out of

5.0
 by
Disappointed Guest
Disappointed in overall stay
Upon our arrival, our room was not ready at normal time of check in. This started our vacation off to a rough start as we had to wait in the lobby for nearly 2 hours until our room was ready. In addition to this, the walls were paper thin. First night was awaken by a crying baby and on multiple other nights was awaken at 4am by drunken patrons in the room next door. Hotel is older and not extremely well up kept, needs to be renovated. We used reward points for this stay and very disappointed that we wasted our points at this specific location.
January 2, 2014