Skip Navigation
English
|
|
|
|

Sign In

Book online or call: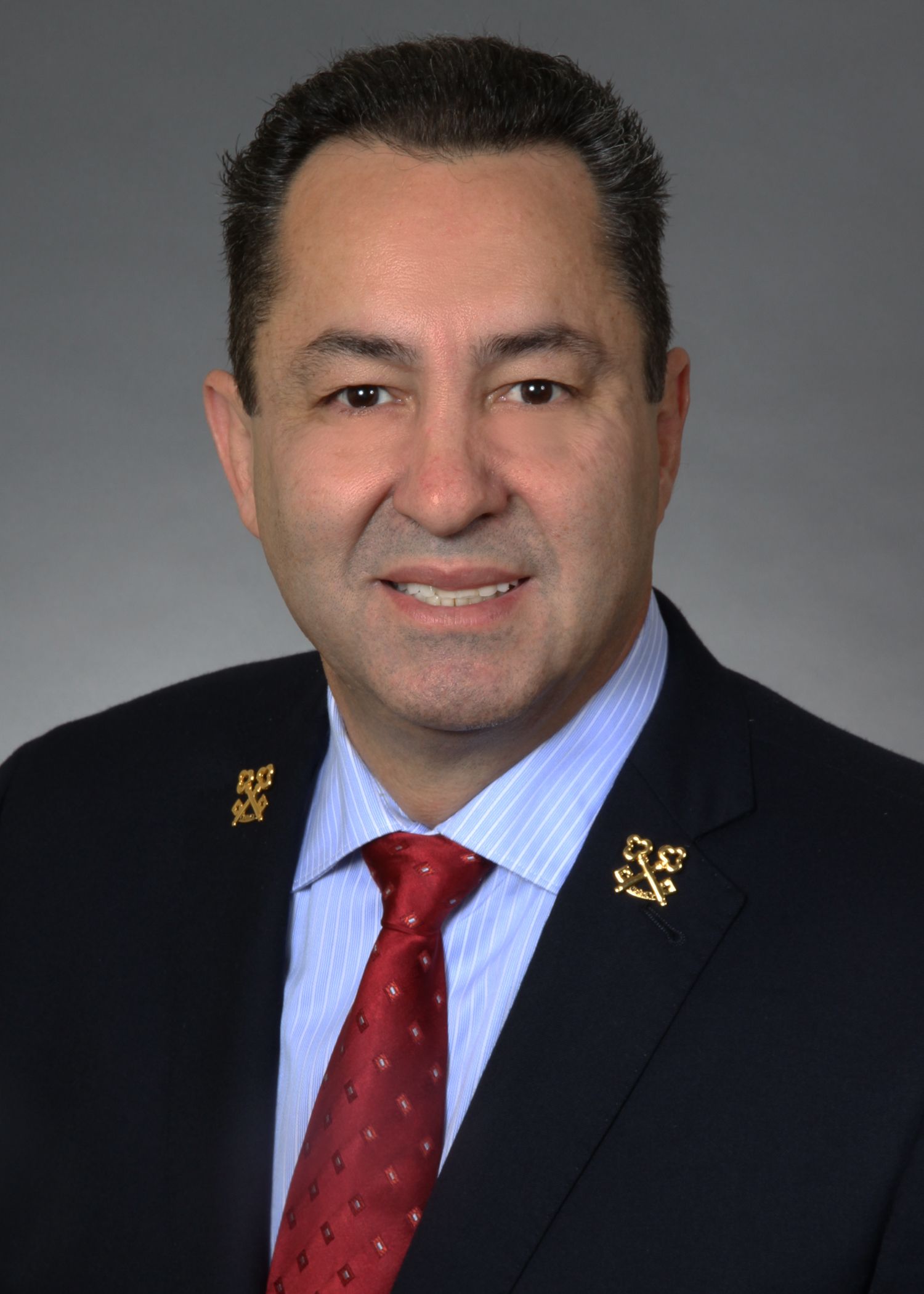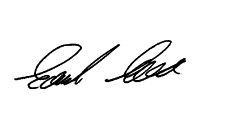 DOWNTOWN MIAMI LUXURY HOTEL ON BEAUTIFUL BISCAYNE BAY
Few Miami luxury hotels offer such style and grandeur. Boasting 641 guestrooms, this contemporary hotel offers sophistication and world class-service just 7.5 miles from MIami International Airport. With breathtaking views of Biscayne Bay, relax in richly appointed accommodations, or venture out to nearby South Beach, Coconut Grove and Coral Gables and explore white sand beaches, designer shoppes or vibrant Miami nightlife. Revive at mySpa or enjoy a cocktail at Toro Toro.
HOTEL HIGHLIGHTS
Restaurant & Lounges

The hotel's multiple food and beverage options include two newly opened outlets: acclaimed Chef Richard Sandoval's Toro Toro Restaurant & Bar which...

Amenities & Services

mySpa at InterContinental Miami offers a full slate of body therapies and beauty treatments. Soothing neutral colours and natural elements will rel...

SPECIAL PACKAGES

There's always something special happening at an InterContinental hotel. Whether you are looking for a fun-filled getaway or a place to host your n...
Miami
100 Chopin Plaza
Miami , FL , 33131
United States
Front Desk +1-305-5771000
Languages spoken by staff
German, English, Spanish, French, Portuguese, Chinese
Pet Policy
Contact hotel for details
CHECK-IN

4:00 PM

CHECK-OUT

12:00 PM

Late Check out Available
Accessibility
Service animals allowed
19 Room(s) with Accessibility Standards
Parking
Guest Reviews
Rated

3.9

out of

5

 by

361

reviewers.
Rated

1.0

out of

5.0
 by
NST50
Never again
First the sound proof of this building is extremely poor. There was a concert of some sort across the street and it was clearly heard from inside our hotel room. Secondly, the next day Oct. 19, 2013, there was a cancer walk/run and the side street where your hotel parking lot entrance and exit was blocked by police. However, your parking entrance and exit was not being blocked off by the police department, your security guard for the lot CHAINED the gate closed preventing us to leave the morning of Oct. 19th 2013! We kept from leaving for over two hours until the event was over. NEVER have I been prevented to leave an establishment due to any event in any state or city. This was a decision made by the security guard at this location and then he used the police as the excuse why. However, if he had not CHAINED your exit gate locked we could have left at our own caution to be on our way home. This also prevented another guest from leaving to catch their flight back up north. The service and lack of communication regarding events happening in that area that would be disruptive to guests was extremely poor. I suggest your hotel staff inform guests of events that will affect their stay. We will NEVER stay at one of your hotels again nor recommend friends or family to.
October 24, 2013
Rated

5.0

out of

5.0
 by
ca27
One night before cruise
Awesome stay ...our room was the best and the staff were excellent....around....close to the port and right accross from shopping, restaurants, and entertainment......overall we loved everything.....as soon as we entered until we left.....we were wowed!!!!!
October 24, 2013
Rated

1.0

out of

5.0
 by
Ibame
Dirty and ants in the room
Dirty room. Ants crawling up tv stand. Loud couple with kids next room that staff would not tell to quiet down. Drinks way to expensive at bar with inexperienced staff. It's close to port for cruising that's the only perk.
October 24, 2013
Rated

5.0

out of

5.0
 by
sonaite
great service
we were able to get into the room early. that was a blessing because our ship got in early
October 24, 2013
Rated

1.0

out of

5.0
 by
modriven27
Disappointing stay for IHG brand hotel
Arriving at the holiday inn, there was no attendant to tell us where to park. After driving a few times around the hotel, I saw a parking garage and decided to walk to the hotel. Check-in was not as quick as it usually is at other IHG hotels. I had to remind the front desk that I was a gold elite member and wanted to know if I would receive my complimentary waters which he handed to me after the fact. After the Susan Komen walk, I went back to the gold elite/platinum front desk lady to request for a late checkout. She was not friendly and I did not appreciate the attitude. She gave me a noon checkout which I informed her about my membership and she hesitantly gave me 1pm checkout. Its experiences like this that would question why I am a member with IHG if training their personnel is not a priority for their guests.
October 22, 2013
Rated

4.0

out of

5.0
 by
FloridaTraveller
Very good value
We got very good value for the price we paid. Excellent location in Miami.
October 22, 2013
Rated

5.0

out of

5.0
 by
ichoosejoy
Nice upgrade
We surprisingly received an upgrade when we checked in after midnight for our cruise out of the port next am. Unfortunately, the restaurant was not open, so we couldn't get a drink. All the other nearby places were closed by the time we realized we wanted a drink. I burned the popcorn in the microwave and they did not have anymore. We did receive a snack because we were priority members which made up for it.
October 21, 2013
Rated

5.0

out of

5.0
 by
Babyblue
Pre Cruise Hotel
First time at this property. We stayed one day pre cruise. Enjoyed the bar and had an AWESOME Mojito. First Mojito ever and it was very tasty. A little expensive but it was good!! Staff were very friendly and helpful. Only issue I had was the tv needed to be fixed as the cable was not in TV properly and the picture was not clear. Didn't notice this as we were out of the room a lot but at night we noticed. I am sure they could have repaired it had we called but went to bed as we had to get to the port early the next day. The room was very clean and slept very well. Will definitely stay here again in the future!!
October 20, 2013
Rated

5.0

out of

5.0
 by
DerbyCity1
Awesome Experience
I am so glad we had the experience of staying at this location. It was so convenient and hassle free for boarding our cruise ship. We definitely will stay here again whenever we leave out of the Port of Miami.
October 17, 2013
Rated

5.0

out of

5.0
 by
Shown
great service
I'm complitly satisfied with their hotel and service..
October 17, 2013
Rated

1.0

out of

5.0
 by
JimFreud
Bad experience
Front desk, slow checking in/ very slow checking out. Missing jewelry from my room
October 14, 2013
Rated

4.0

out of

5.0
 by
rescobar
Excellent Hotel
It is the third time I stay in this hotel. I was surprised to see it was remodeled. The service is very good, has parking, the rooms are clean, and best of all is the location: It is opposite the Bayside and has a CVS a block away. Personally, it's a hotel I recommend for those who make a cruise (near the harbor), for those going shopping or meetings.
October 14, 2013
Rated

5.0

out of

5.0
 by
Nanny143
It's was great place!
I was their last year, and it's so different compare to last year the place was remodel! I enjoy my self.
October 8, 2013
Rated

5.0

out of

5.0
 by
cjar855
Pre cruise Stay
We stayed before our cruise . Very convenient location. Five minutes from ship. People were friendly. Across the street from Bayside Marketplace.
October 7, 2013
Rated

4.0

out of

5.0
 by
mike1954
Great location
Staff very helpful,nice and rooms clean and comfortable.
October 6, 2013
Rated

3.0

out of

5.0
 by
Beachygirl
Noisy and nerve racking
Noise from hallways outside the room and inside room a/ c vent in ceiling rattled. A few days before checking in, I was told by the hotel manager I would be able to park my car in a disabled space when I returned to the hotel very late at night if I called an hour before arriving. I also confirmed this with the front desk agent who checked me in. As instructed I called an hour before, and spoke to the asst. mgr and had to practically plead for several minutes to get back into the hotel's secure parking lot to park in the disabled handicap space, this made me very nervous. I didn't expect this attitude. We were able to return and there was a disabled space available, actually a few.
October 2, 2013
Rated

5.0

out of

5.0
 by
Penda
Crusing Divas
I had a group of 46 women traveling with me and we stay at the Holiday Inn on Biscayne in Miami. They took very good care of us and I would really like to thank Rommel for all of his help. Everyone was very kind and patient with us
October 1, 2013
Rated

3.0

out of

5.0
 by
Tenenba
I dont recommend
There are a lot of better hotels nearby bayside marketplace.
September 30, 2013
Rated

3.0

out of

5.0
 by
vee77
too plain for me
Just a room bathroom nees remodeling smelt like they clean With dirty water, we had ants the 2nd night, parking is horrible if u didnt park on their tiny lot u had to pay a much higher rate on lot next door the staff was pretty friendly tho too far from the strip
September 27, 2013
Rated

1.0

out of

5.0
 by
Cruzer11
Dirty and Terrible Service
When I checked in, Montana greeted me with a smile, delightful personality and such respect that I was happy to have booked yoru hotel. Then, it went down hill.......... The bar tender had two men talking, full beers. Two young gals gathering their stuff and were about to pay the bill, and one other person who was also waiting to get a drink. I waited more than FIVE minutes. It was the slowest service I have ever seen. Supposedly he had issues in the back room that only he could take care of, BEFORE getting me a drink. He, the bar tender felt for some reason that I needed to know all the jobs that he covers at the hotel, but clearly, I was not concerned and very thirsty to the point of NO patience. I forgot to ask for my drink in a tall glass. When I asked for a tall rather than the short he already made, the look was long and uncalled for. Then he puts my drink in a beer glass, which is much much bigger than a tall cocktail is. So, I asked him to put it in a wine glass. He stops, ask me which glass I want. Ya, I made him work hard for my drink but if the hotel had the right tall glass for a cocktail it would not have been so tough on him. Then, the worst of the first hour was to commence. I didn't want to spend anymore time at the bar and gave him my FREE drink ticket of which he had an issue with because I ordered Grey Goose, and proceeded to tell me I could NOT take a glass, glass to my room. Serious? I am not about to drink any cocktail out of a plastic hotel cup!! Montana was specifically asked if my FREE drink ticket was good for Grey Goose and he replied favorably. Why would a bar tender feel inspired to chase after me from leaving the bar? All because I want to take my cocktail to my room in a glass, glass? This policy needs to be re-evaluated. If someone drops the glass, it can be mopped up, it should never be a rule/policy that a guest can not drink their cocktail from a glass, glass, in their room at the midnight hour, especially after a four hour flight. Then, I get to the room and had been given one next to the noisy elevator. i could hear it go up, and down, then up again. There was NO way I was going to be able to fall asleep with that noise, drink or no drink!! I called to be moved and was NOT given a Queen bed, yet two twins. The floor in both rooms was dirty, the toilet ran, the cream was so hard it didn't even melt in my hot coffee the next morning and the man at the desk would not send anyone up to set the alarm in my room that was not set to the correct time, as I could not figure it out. He simply told me the wake-up call is enough. I wake up slow and know that one wake-up call is not enough especially after such a long day. How more rude can your staff be? Again, if it wasn't for Montana's natural personality in making me feel welcomed from the onset, I would not have anything nice to say. I am appalled at the chasing after me to obtain my GLASS and the fact that the front desk late night, after 1am, man told me NO, he was not sending anyone to my room to set the alarm. TRAINING is needed in a large way at your hotel.
September 20, 2013
Rated

4.0

out of

5.0
 by
FOXCENT
PRE CRUISE STAY
My stay at the Holiday Inn Port of Miami was very nice. The only thing that I will have to say is the ordor we smelled of sewarge (that is what it smellled like not sure if that was the cause of the smell) we smell it when entering and exiting the building... I do not know what the smell was from, I do know they said they had a leak previous to us coming in so I do not know if that was the cause of the odor or not. I absolutely loved the new update to the hotel and always LOVE LOVE THE POOL, meaning this is not our 1st stay here, we always stay here pre cruise and this was our 3rd time staying but 1st time since the remoldeling ....I did eat breakfast in thedinning area...It was OK...I do think the prices are a bit steep but I don't know if anything will be done about that. I had several other people in my group that ate down there more than once so maybe on that issue it may just be me.....The location is perfect with Bayview Marketplace right across the street and the port side view of the ships is Awesome.....A great location walking distance of a Walgreens, CVS and Mcdonalds along with nearby restaurants as well.... Overall I will give it an A - and only due to the smell/odor...
September 17, 2013
Rated

3.0

out of

5.0
 by
ReviewbyPat
Wonderful bar, mediocre rooms
Location prime for cruise departures as right across street from Bayside. The lobby and bar were beautiful. Staff and bartender were excellent. However the rooms were not as nice. Roaches in my daughters room put a damper on stay and will probably not return.
September 16, 2013
Rated

5.0

out of

5.0
 by
Francesco65
Very confortable room, excellent position.
Room large and full of confort. Staff very kind and efficient.
September 13, 2013
Rated

1.0

out of

5.0
 by
Biasotti
Customer service was horrible and u willing to help
I was not happy. I got off a cruise at 8 in the morning and asked for an early ck in. They said they would call me when the room was ready and they never called. I showed up at 5 minutes to 3 and they almost didn't let me ck in when there ck in time was 3. I asked at this point, if we could get a late ck out the next day, cause I had a 7:00 flight the next day. Instead of looking at who was arriving the next day , I got u need to ck with us in the morning. Then u make me pay 12.00 for a parking space, I leave for dinner and then CAN'T GET BACK IN THE PARKING LOT!!! The security guard explains this to me as I arrive back at the hotel. Tells me I received a book FEOM CUSTOMER SERVICE, which I never received a book. The security guards were rude and very unhelpful. The parking area was run down and way to tight to park. The room was nice except the fact it took us an hour to open the bathroom door, because the toilet bowl seat was blocking the door from opening. The next morning we go down for a late ck out and the service rep says "ohhhh ssss sorry we can't have a late ck out" u couldn't tell me that the night before??? You wouldn't let me ck in the day before till 3? And I can't hang out till 2? I may never stay at a holiday in again after this experience.
September 8, 2013
Rated

5.0

out of

5.0
 by
iferdi
Great Hotel
My stay at the Holiday Inn Miami Port was great (too short), had an excellent time, room was very clean and comfortable. Would stay there again and again and also recommend friends and family.
September 7, 2013
Rated

5.0

out of

5.0
 by
RFCA
Excellent stay!
We have stayed at the Holiday Inn Port of Miami many times now, and we enjoy it very much. The staff are very friendly (we can feel it from the reservation process!), the hotel is very clean and breakfast is good. The hotel is in a brilliant location. We will definitely be going back many times, as we already call it home away from home. They know how to make our stay a special one.
September 7, 2013
Rated

5.0

out of

5.0
 by
Hoogvorst
Another enjoyable stay!
I absolutely love the location of this hotel. This hotel is convenient in location to my needs and enjoyment. There is a shopping mall directly across the street with just about everything for your enjoyment and shopping pleasure. There is also entertainment. You cannot go wrong staying at the Holiday Inn at the port of Miami. It is very close to the cruise ship terminal, about 7 minutes away and taxi is 10 bucks. The hotel stay was pleasant and the staff was very courteous and I will continue to stay there every time I am in Miami. By the way, South Beach is about 6 miles away.
September 6, 2013
Rated

3.0

out of

5.0
 by
Mr23
Comfortable bed great staff !!!!
It was OK....Clean , nice AC, cute shops, and cool to hang out, Good location , The only thing bad about it was , the slamming bedroom doors Early in the morning and very late at night... I couldn't relax , not fair..... It could've been better....
September 5, 2013
Rated

4.0

out of

5.0
 by
EV74
Confortable Hotel
The roon was very confortable, but the restroom is very small . Staff is welcoming and helpful.
September 5, 2013
Rated

3.0

out of

5.0
 by
CL47
Just average - parking terrible
First of all, this hotel is located in a very nice scenic part of Miami across from the port. Service in the hotel was good. Parking is terrible. You get charged $12/night for parking and it is first come, first served. If you are late to the lot or if it fills up they lock the gate and your done. Good luck finding other nearby parking that you feel safe at. I only wish the staff would have better informed me of the parking situation. Where to park when they are full would be a good start! Their lot is under construction right now so they should have a map of the recommended parking when they are full. Nearby parking is cash only and when trying to use the ATM in the lobby of the hotel it was down (argh). Now have to find another ATM, in the rain then get my car and come back to pick up my bags. Hotel Mgr. loaned me an umbrella and they brought my bags out when I returned (that was appreciated). Decided not to stay third night due to the parking issue.
September 3, 2013