Skip Navigation
English
|
|
|
|

Sign In

Book online or call: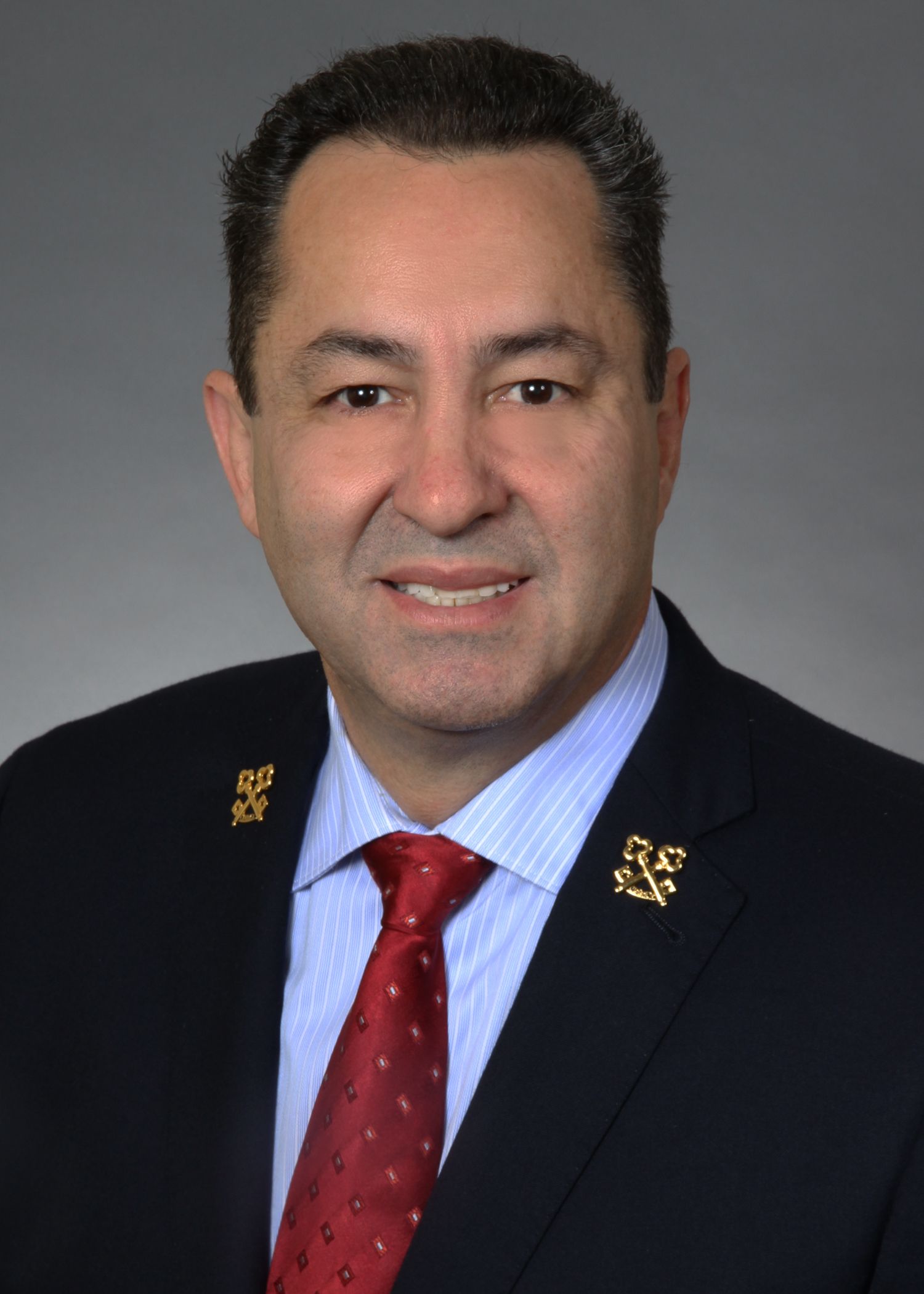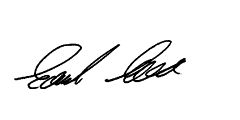 DOWNTOWN MIAMI LUXURY HOTEL ON BEAUTIFUL BISCAYNE BAY
Few Miami luxury hotels offer such style and grandeur. Boasting 641 guestrooms, this contemporary hotel offers sophistication and world class-service just 7.5 miles from MIami International Airport. With breathtaking views of Biscayne Bay, relax in richly appointed accommodations, or venture out to nearby South Beach, Coconut Grove and Coral Gables and explore white sand beaches, designer shoppes or vibrant Miami nightlife. Revive at mySpa or enjoy a cocktail at Toro Toro.
HOTEL HIGHLIGHTS
Restaurant & Lounges

The hotel's multiple food and beverage options include two newly opened outlets: acclaimed Chef Richard Sandoval's Toro Toro Restaurant & Bar which...

Amenities & Services

mySpa at InterContinental Miami offers a full slate of body therapies and beauty treatments. Soothing neutral colours and natural elements will rel...

SPECIAL PACKAGES

There's always something special happening at an InterContinental hotel. Whether you are looking for a fun-filled getaway or a place to host your n...
InterContinental Miami
100 Chopin Plaza

Miami

,

FL

,

33131

United States

Front Desk

+1-305-5771000
Languages spoken by staff
German, English, Spanish, French, Portuguese, Chinese
Pet Policy
Contact hotel for details
CHECK-IN

4:00 PM

CHECK-OUT

12:00 PM

Late Check out Available
Accessibility
Service animals allowed
19 Room(s) with Accessibility Standards
Parking
Guest Reviews
Rated

4.0

out of

5

 by

404

reviewers.
Rated

4.0

out of

5.0
 by
JRoller68
Overnighter
I have stayed at this hotel many times over the years for its convenient location and walking distance to so many things downtown. Room was nice and comfortable as usual but they recently started Valet parking which is ridiculous. $30 with taxes for a mini parking lot right outside the back door. This will make me consider staying elsewhere in downtown Miami. Also, was not recognized as Priority Club Member upon check-in and no free parking or free drinks offered which was the norm a few months ago...
January 11, 2014
Rated

5.0

out of

5.0
 by
Mindy33
Stayed the night before a cruise
The hotel was very nice and clean, and the beds were very comfortable. The view was also nice. We were right across the street from some nice shops and restaurants. We ended up just eating at the restaurant inside the hotel and surprisingly the food was very good! A little pricey but worth it in taste and convenience! The staff was friendly and helpful, but not extremely knowledgeable. They told us our cruise ship was within walking distance from the hotel. They told us it was across the street but that was not true. It was actually across the causeway so unless you want to take a chance on becoming road kill on the causeway, I suggest you take a cab. We ended up flagging down a taxi and it was about a 5 to 10 minute drive. Cab fare was $10 and that included a $2 tip, and we made it in one piece. Overall we were very satisfied with our stay here.
January 11, 2014
Rated

4.0

out of

5.0
 by
Dirk28
New Years eve in Miami
The Holiday Inn Port of Miami Downtown was excellent to stay for the New Years´ Eve Party at Bay Front Park. Due to the IHG membership we got a room on 10th floor with a great view across the Port of Miami. Breakfast was excellent, so was the staff. A good stay for a good price!
January 11, 2014
Rated

3.0

out of

5.0
 by
Fritz.L
Good location
Located next to the Bayside Pier is it a good location. Room with view across the cruise ship harbor. Hotel, rooms are within HolidayInn standard. Only the elevator was causing some troubles, but already in maintenance. No special bonus for Platinum Member (e.g. free breakfast)
January 7, 2014
Rated

4.0

out of

5.0
 by
BJG8
Enjoyable Stay; Great Location
Great location across from the Bayside Marketplace. Was not happy that the bathroom was not cleaned well, found hair in the bathtub. The Staff was helpful.
January 5, 2014
Rated

4.0

out of

5.0
 by
bummer67
Clean Room
This stay was just overnight as we were leaving for a cruise and location was perfect. The room was dated but linens were crisp and clean, actually there were three separate rooms in my booking. Living room, bedroom, and bathroom. Service was great, drinks were high but overall was a great stay! Would recommend this hotel to friends and will stay here again for cruising in the future.
January 4, 2014
Rated

3.0

out of

5.0
 by
Heather101
Convenient, but pricey
We stayed at this hotel before and after our cruise. You can't beat it's location. There is a small mall with several restaurants across the street, a CVS a 5 minute walk away to get water and wine for the cruise, and tours/shuttles to malls right outside the door. The rooms were small, with double beds instead of queen size. The price before the cruise was more than what we would normally pay; after the cruise was ridiculous. We paid less for a suite dead smack in the middle of Times Square! The elevators weren't working either time. Before the cruise they told us they would be fixed within 2 days, which wasn't a big deal as we were on the third floor. Well, a week later, we were on the sixth floor and they still weren't working! Our first night there, we noticed quite a few ants in the bathroom. We were heading out on a tour, so they sprayed when we were gone. Would we stay here again? Maybe. The pre cruise location is very convenient.
January 3, 2014
Rated

1.0

out of

5.0
 by
STLBG
Ngihtmare on Biscayne BLVD for two hours before liberation.
The only possible explanation for this place bearing the IHG logo is $$$. I have stayed in hundreds of hotels over a very long, widely traveled life and this beyond doubt was the very worst. I read previous mixed reviews prior to booking however it was the closest IHG hotel to the Dominican Consulate where we had to do business for my wife and our three very small children. I thought it couldn't be that bad for one night and we could visit a beach the following morning. Unfortunately the words "Non-refundable" did not adequately sink in adequately. We were only in the hotel for two to three hours of the most horrible hours in my lifetime; never touched the bed or linens. We had a very, very long day prior to arrival. There was a fierce monsoon all afternoon, my children had not eaten all day and we were soaked to the gill by the time we walked three and a half blocks from the nearest public parking garage #I was not about to yield the smart key to our SUV packed with luggage and numerous irreplaceable documents. And, that was only the beginning of the nightmare. The building was nasty, the elevators only worked sporadically and then there was the hat box of a room. We were placed on the fourth floor of a ten story building and the room temperature was sixty-two degrees. Kids were soaked, starving and crying for food. Mariano's the only hotel restaurant did not start seating diners until after 6:00 PM and it was more of a supper club/cocktail lounge; not kid friendly. The monsoon was unrelenting, passing vehicles were throwing monstrous wakes, there were no overhangs, the entrance canopies were inadequate. I walked the family back to the room to hopefully warm-up and dry off but the room temp was still sixty-two and there was no heater or even windows to open for slightly more warmth. Then with the little ones shivering uncontrollably I walked down to the registration desk and after a long wake pleaded with a clerk to negotiate non-refundable and we would quietly leave...NO REFUND meant no refund so without raising my voice or complaining I told him we were leaving anyway. Then he told me to wait in the room until the manager could call me to work out something, such as a different room or 20% discount on supper. I calmly responded "No" sorry this place doesn't work for us but I did go back to the room and three literally suffering little children to wait for a call from the manager #standing beside the clerk all along# that never came. I loaded up the family begging for forgiveness and marched them past the registration desk where I laid down the keys and informed another clerk "we are out of here it is time to cut my losses'" then two clerks wanted to debate my reasoning #the manager was acting busy#. Once out on the curb the very courteous doorman begged me to leave my wife and children while I walked in ankle-deep water, still pouring to get our van. While I was away the doorman gave the kids chips and peanuts then pleaded with me to stay which was obviously out of the question by then. We ended the evening driving to Palm Beach were I found a clean, quiet, friendly Days Inn for $79 attached to an I-HOP that served excellent food. I wasted more than $250 for the room and parking but now that the nightmare is over I can write it off as tuition. I cannot believe that IHG would allow its reputation to be marred by such a dive or allow such mismanagement to continue. Furthermore I cannot believe the building has not been condemned years ago quite obviously the elevators and building have never been inspected. The bottom line has to be someone is making all the money out of the place while they can get away with booking unsuspecting cruise groups waiting to be boarded. No one in right mind would voluntarily return to this hotel unless it would be the homeless huddled in entryways between HI and 2nd Street Garage. My confidence in IHG has severely been shaken.
January 3, 2014
Rated

1.0

out of

5.0
 by
Jamosi
BUYER BEWARE
My family and I stayed here in a suite (rm 411to be exact) after our cruise on Sat. Dec 28, 2013. Now I must say the lobby was really nice (updated) and deceiving, when we got to our room it was outdated, the rug smelled old, plumbing was slow in the bathroom I felt like I was in a transient hotel (no disrespect to anyone) but paying over$300 for one nite I expected it to be worth it. We did of course complain and the discounted our bill. The problem I have with this whole situation is that if they were remodeling the hotel I would like to have been informed when makin my reservation, that way I was given an option of saying there of not...Until the Holiday Inn finishes remodeling DO NOT STAY HERE..did I mention they only had one operating elevator for a sold out hotel over
January 1, 2014
Rated

4.0

out of

5.0
 by
fgdonofrio
Very good service, comfortable room
The hotel is very good. They are working on improving their overall quality, and that is good. For example the elevators. Only 2 working because they are renewing them, and each one takes up to 3 months... Comfortable room and bed, excellent room service, great location. There was a problem, though, with the parking. They were not clear enough when I did the reservation, so I then suffered from a highest cost than what I expected. And the last night they even closed it because they decided to change the way they manage the whole parking lot, so I had to take my car outside and pay a high rate on another parking lot. All this without notice. That is not good. But appart from this, it was a nice stay, and the room and bed are very comfortable.
December 31, 2013
Rated

3.0

out of

5.0
 by
xeniatornado1
TCM Overnight Stay Prior to Cruise
Hotel is an old facility that has been updated fairly well ... the elevators were questionnable the evening that we stayed there ... didn't work/did work ... two elevators were working (sporadically) one was out of service for repair ... ended up using the stairs ... service at restaurant was poor ... slow, slow, slow ... staff never acknowledged that we were in the restaurant ... room was clean ... staff was nice and knowledgeable except for in the restaurant ... poor service ... don't know that I would recomend TCM using this as one of it's pre-cruise nights in the future ...
December 27, 2013
Rated

5.0

out of

5.0
 by
Jinx4460
Another wonderful visit and no problems this time! :)
Perfect venue for fulfilling a promise to a teenage girl for a visit to Miami. This time there were no problems with the accommodation and the view from the room of the American Airlines Arena was excellent choice for the Miami Heat fanatic's (teenage age) visit. Foodie that she is, she didn't want to sample the hotel's cuisine, so we didn't have any meals at the restaurant. As on my previous visit, the members of staff were polite and very helpful and are a big part of my reason for repeatedly staying at this location. I feel safe at this facility. Off course the proximity to shopping at Bayside Market Place and down town Miami and the convenience of being on Biscayne Blvd with easy access to Aventura Mall and all the shops in between, contributed a great deal to the success of this visit. See you guys in 2014.
December 21, 2013
Rated

2.0

out of

5.0
 by
joba922
Poor stay
We didn't have a good experience here. The room doors would stick and we couldn't open it. The morning we were leaving we went to take a shower and there was no hot water. This hotel came recommended to us to we tried it and will never be staying here again.
December 19, 2013
Rated

4.0

out of

5.0
 by
Oldman12
Resent stay
I choose Hoiday Inn Port of Miami based on location. The hotel Is locatated across from the port of Miami about 1 mile from the cruise ship dock making it possible to walk to the ships or there are taxi available outside the front door for any transportation needs. The hotel is also across from the Bayside Mall where there is a variety of good restaurants and shops, it is locatated 1 block from a pharmacy and a McDonalds is one block from the rear of the hotel. The hotel is located in a safe area and I did not hesitate walking in the area. I did not use the parking lot or the hotel restaurant and cannot comment on these services. I would stay again at this Holliday Inn based on my last stay. The staff was very helpful and assisted me with my luggage tags and giving me direction to any location I needed.
December 16, 2013
Rated

4.0

out of

5.0
 by
Jpacheco22cr
Hotel de paso.
Como hotel de paso para tomar un crucero esta perfecto, buena ubicacion, habitaciones amplias, tiendas cerca, puerto cerca y demas, El hotel se nota que esta en proceso de remodelacion lo cual es bueno, un asensor no servia, pero hay dos adicionales.
December 12, 2013
Rated

4.0

out of

5.0
 by
jhudd
Great location
Outstanding location for shopping, restaurants walking. First night rooms were PRICEY for ADA room over looking an asphalt roof top not good for Platinum Elite member who brought other guess and paid for two rooms. Stayed there a week later after the cruise; was prepared to leave if we were given the same accommodations for that price. Much better 2nd time.
December 11, 2013
Rated

3.0

out of

5.0
 by
Cruisers2013
Good location but not much else
We stayed here overnight before our cruise. The price was comparable to other hotels in the area, so we chose this one based on location. If you arrive early enough in Miami that you have some time to walk around, the mall is literally right across the street which is super convenient. If you're more interested in the amenities at the hotel, you might want to look elsewhere. It hasn't been updated in awhile, only one elevator was working when we got there, no free shuttle, no complimentary continental breakfast (it was $13 in fact) but did have free wi-fi.
December 8, 2013
Rated

5.0

out of

5.0
 by
Dani1234567
Great location
We stay here every time we come down for a cruise. Good location and close to cruise ships.
December 7, 2013
Rated

4.0

out of

5.0
 by
adry
nce hotel
hotel is located in very nice position and personal at desk are fantastic
December 6, 2013
Rated

4.0

out of

5.0
 by
tarabojo
comfortable bed and good location.
We wanted something close to the port. The room was fine but dated. It would have been to nice to have included breakfast and a shuttle to the port.
November 27, 2013
Rated

5.0

out of

5.0
 by
mama1921cass
Best "kick-off" point for any cruise out of Miami.
Our room was very comfortable, breakfast outstanding and the secure parking was very welcome. Would highly recommend.
November 25, 2013
Rated

5.0

out of

5.0
 by
Greatdanelady86
Great overall experience
Close to the port and a lot to do in walking distance.
November 24, 2013
Rated

4.0

out of

5.0
 by
stardoll
My Experience
My bed was lumpy, the pillows were to soft, the room was not vacuum the two days I was there, I notice that at the edge of the bed, I found someone else fake finger nail, so I guess the floor was not vacuum before I checked in.. Otherwise my stay was good. I will stay there again. I just hope the room is cleaner next time.
November 22, 2013
Rated

4.0

out of

5.0
 by
Ashmeed25
Clean room and easy access to downtown
Convenient location and friendly staff. We were fortunate to get a room with a great view of the Bay area. This is our third stay at this hotel and already we are looking forward to our fourth.
November 21, 2013
Rated

3.0

out of

5.0
 by
80Wendy
Moderate stay
The comfort of the rooms is good enough, but the friendlyness of the staff is nowhere to be found. I think it might be part of the Miami-attitude, but still, it was (to say the least) unpleasant, and I will not be staying (or recommending for that matter) in this hotel again! On top of that, I think the hotel restaurant was a little pricy for the quality of food.
November 21, 2013
Rated

4.0

out of

5.0
 by
traveler2013USA
GREAT LOCATION & VIEW BUT...
Excellent location for a cruise and gorgeous view. Disappointed that there were NO parking spaces at the hotel. Had to park at a lot, while it was very close to the hotel, it was considerably higher than the hotel fee of $12 per night per the internet.
November 18, 2013
Rated

4.0

out of

5.0
 by
Melchiorde
Perfect for a night
Free transfer airport / hotel / airport makes your stay much more practical. The room is comfortable and quiet. Good breakfast. Helpful staff.
November 18, 2013
Rated

1.0

out of

5.0
 by
Punkee
Quality of room
The room which we were charged a premium rate for was tiny and the view was a wall! We had 5 other family members staying here and they all had beautiful views for the same rate we were charged, and their rooms were way bigger than ours! We would definitely NOT recommend staying here! Way too expensive for what you get!! We were reluctantly given a small rate reduction after speaking to management. We travel several times a year and this hotel did not meet our standards!
November 17, 2013
Rated

3.0

out of

5.0
 by
Buffettone12070
Dated
The hotel is in a very good location - the American Airlines Center directly across the street, shopping and restaurants within walking distance and the cruise port is a few minute cab ride away. All this makes the Holiday Inn Port of Miami appealing for an overnight stay. The hotel is very small and very dated though. The elevator is something out of 1970 and not just a bit scary to ride it. The service was OK but did not wow me in any way. I felt the price was a bit much for what the hotel had to offer.
November 17, 2013
Rated

4.0

out of

5.0
 by
Christoper
Accomodating and Helpful
I was pleasantly surprised from the moment I arrived. The front desk staff was professional, friendly and knowledgeable. Montana was a blend of old school and new age in welcoming and making sure all was well. My first room was not completed and I was moved and assisted to a more suitable room. The dining room hostess and staff were pleasant and attentive. If you enjoy a nice atmosphere with great service and tasty food and not going far, that's the place you want to visit., All in all, the entire the staff was friendly, pleasant and ready, willing and able to do their very best to make sure your stay was pleasant. Don't forget to check out the pool behind the lobby and a small but accomodating fitness center on the 2nd floor.
November 16, 2013