Skip Navigation
English
|
|
|
|

Sign In

Book online or call: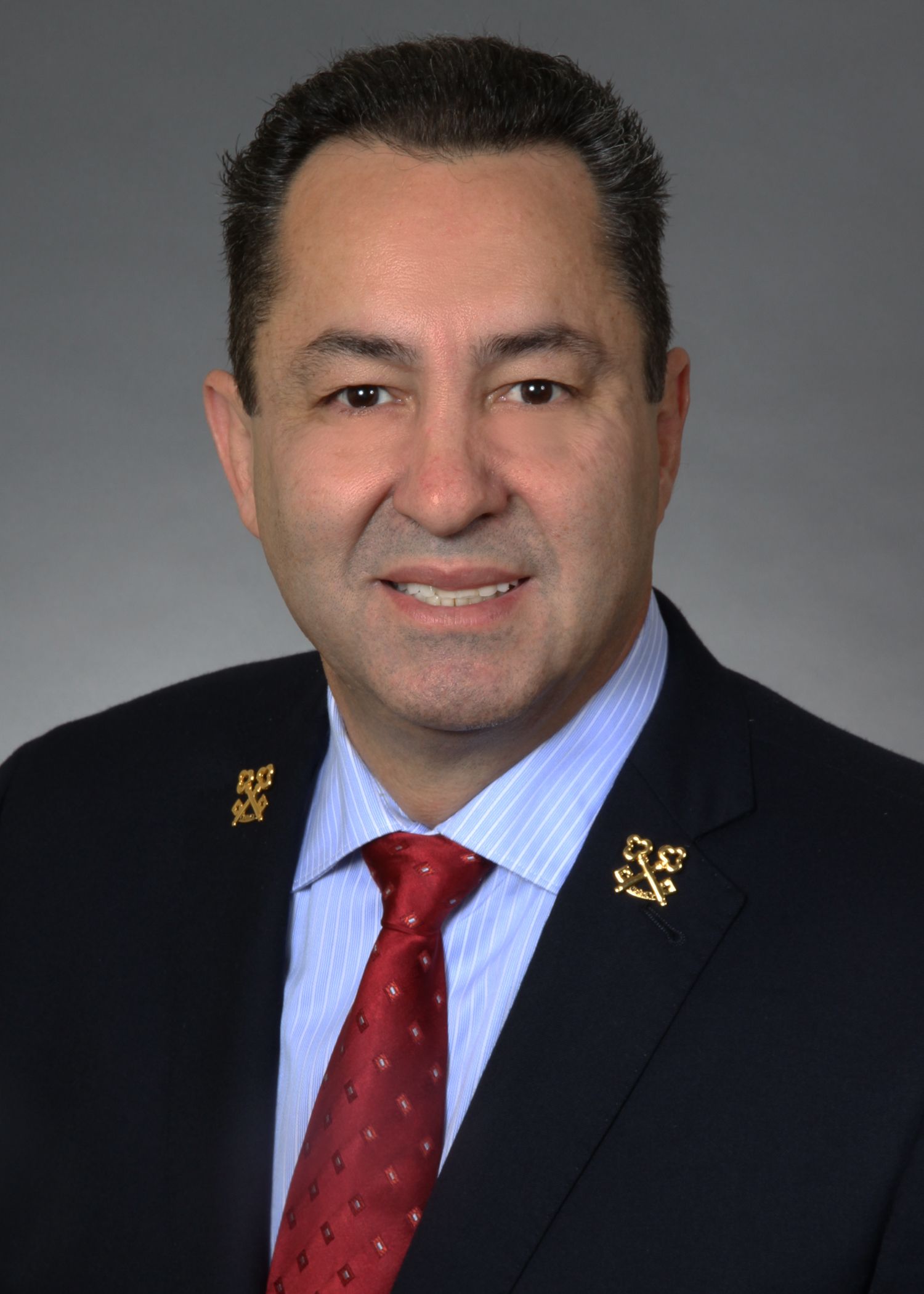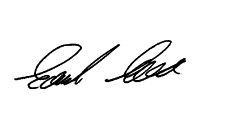 DOWNTOWN MIAMI LUXURY HOTEL ON BEAUTIFUL BISCAYNE BAY
Few Miami luxury hotels offer such style and grandeur. Boasting 641 guestrooms, this contemporary hotel offers sophistication and world class-service just 7.5 miles from MIami International Airport. With breathtaking views of Biscayne Bay, relax in richly appointed accommodations, or venture out to nearby South Beach, Coconut Grove and Coral Gables and explore white sand beaches, designer shoppes or vibrant Miami nightlife. Revive at mySpa or enjoy a cocktail at Toro Toro.
HOTEL HIGHLIGHTS
Restaurant & Lounges

The hotel's multiple food and beverage options include two newly opened outlets: acclaimed Chef Richard Sandoval's Toro Toro Restaurant & Bar which...

Amenities & Services

mySpa at InterContinental Miami offers a full slate of body therapies and beauty treatments. Soothing neutral colours and natural elements will rel...

SPECIAL PACKAGES

There's always something special happening at an InterContinental hotel. Whether you are looking for a fun-filled getaway or a place to host your n...
Miami
100 Chopin Plaza

Miami

,

FL

,

33131

United States

Front Desk

+1-305-5771000
Languages spoken by staff
German, English, Spanish, French, Portuguese, Chinese
Pet Policy
Contact hotel for details
CHECK-IN

4:00 PM

CHECK-OUT

12:00 PM

Late Check out Available
Accessibility
Service animals allowed
19 Room(s) with Accessibility Standards
Parking
Guest Reviews
Rated

3.9

out of

5

 by

325

reviewers.
Rated

5.0

out of

5.0
 by
Sputnik7
Brilliant location and lovely room, though room decor a bit tired.
We had a wonderful time at the Holiday Inn Miami Beach-Oceanfront. On arrival there was a very minor problem with the room which was resolved immediately and extremely satisfactorily by Lucy, who looked after us very well. The oceanfront location is brilliant (though it is a pity so many noisy little planes fly up the beach advertsing clubs!) and there is plenty of space to relax in the hotel and around the pool. The breakasts and evening meals were really good, and Shaun the concierge bent over backwards to search the TV to find an important English soccer match for us (which ManCity won!). He was incredibly helpful. Most of the time reception staff were excellent but once or twice staff on reception gave us that lovely American friendly smile but were actually very unhelpful! Overall though, this was a great stay and we would definitely go again.
October 4, 2013
Rated

1.0

out of

5.0
 by
Browneyes1127
Too Expensive for No Reason
There has been a long time since my family has seen a room with NO microwave or a small room refrigerator at least. The rooms are very small, with little bugs. The rooms are overly priced to have nothing in the room and for overlooking the beach. Not worth it, at all! And taxicabs are overly priced.
October 2, 2013
Rated

5.0

out of

5.0
 by
JAIHGTraveller
Always great to visit this hotel!
Great place for a weekend getaway when traveling to see the Canes. Comfortable, relaxing hotel with a GREAT staff, especially Gabriella at the Lobby Bar! Hope to return many times.
October 2, 2013
Rated

2.0

out of

5.0
 by
Georgio61
Good location nice beach
For its location, is an hotel that can serve to relax but also to do business in Miami
September 30, 2013
Rated

5.0

out of

5.0
 by
SOUTHBEACHBOUND
Nice room good value
1ST TIME STAY IN MIAMI BEACH. HOTEL IN GOOD AREA. NOT RIGHT IN SOUTHBEACH BUT CLOSE ENOUGH. WANTED A NICE PLACE FOR A GOOD VALUE TO EXPLORE MIAMI AND MIAMI BEACH AND THIS WAS IT. NICE BOARDWALK AND POOL AND BEACH SET UP. VALET PARKING THAT WAS VERY ACCESIBLE.STAFF WAS FRIENDLY AND ROOM SERVICE CLEANING ECT.. WAS EXCELLENT WOULD DEFINETLY WOULD STAY AND RECOMMEND THIS HOTEL.
September 26, 2013
Rated

4.0

out of

5.0
 by
chrrob
Pleasant stay
Reception staff pleasant and friendly. Pool/pool area and pool bar good and right on the beach. Bar and restaurant served reasonable food and had a good range of drinks. The building feels a bit tired and dated but this did not really impact my stay.
September 26, 2013
Rated

5.0

out of

5.0
 by
Cornelis70
People who know how to be a host
If you would ask us how to call the staff of this hotel, than this would be our answer. Friendly, helpfull and already reacting when they see you are looking for something. I am glad that we will be back prior to going home.
September 25, 2013
Rated

5.0

out of

5.0
 by
JAIHGTraveller
Great hotel and value on Miami Beach!
Clean, friendly, comfortable hotel right on Miami beach. Staff was EXCELLENT! We will be back Often! Lucy at reception was GREAT!!!!
September 21, 2013
Rated

5.0

out of

5.0
 by
BUFFALO77
excellent
In good position, comfortable bed and room, bathroom could be restyled, great breakfast with variety food and drinks, kind staff.
September 19, 2013
Rated

5.0

out of

5.0
 by
Hoch17
Great, as usual!
Once again, my wife and I stole a couple of days after dropping off our son at the "U". Everyone in the hotel is friendly, courteous, and helpful. My wife walked into the hotel as I was attending our car and baggage, and in seconds Frances was greeting her with warmth, a smile and open arms...it's nice to be remembered. Kudos to all...see you soon, I hope.
September 6, 2013
Rated

5.0

out of

5.0
 by
pompeypete
wonderful staff, great place to stay
we have stayed here many times and always had excellent rooms very clean with comfortable beds and terrific friendly staff
September 6, 2013
Rated

4.0

out of

5.0
 by
GROrlando
Friendly Staff and nice stay
Apart from getting the room on time of our choice, everything was nice and warm including the beach water. Been in Boston for last 12 years, amazed at the water temp being warm in the ocean. Even though we paid extra (almost double price) for the Ocean front room, had to stay additional 40 minutes for the room to be ready. Could have used the reservation details to have the room ready when the guests arrive !!!! Also, it would be nice to know about how to get the full oceanfront view rooms for the next trip..
September 5, 2013
Rated

4.0

out of

5.0
 by
RLoAv
Great stay!
It was one of my niece's 21st surprise bday getaway weekend 8/30-9/1 and everything was great. My girls & I were comfortable and especially happy about the pool & location. Even though it was a short visit and we didn't ask for much the Staff seemed cheerful and always acknowledged us. One minor thing, some of the bathroom fixtures can use a little attention.
September 4, 2013
Rated

1.0

out of

5.0
 by
itsmegary
Staff/Food/Value
Upon check-in I was given a coupon for 500 points if I ate dinner in the restaurant.I did eat dinner in the bar(It's the same menu)but not in the rest. When I checked out the desk clerk REFUSED to give me the points he could see the food was purchased on my folio.The food was WAY overpriced! The breakfast buffet was nice just too expensive! The one morning rather than pay for buffet I ordered an omelet off of the menu,in place of potatoes I requested fruit,I was charged an additional $6.00 for a CUP of fruit! It would have been cheaper to get the buffet! Breakfast should never cost $20.00/person! My stay was for 5 nights on the second nday one of the two elevators broke,it wasn't fixed for the remainder of my stay!There was always a 5 minute wait to get on the elevator. Overall the value/$ for staying at this property was POOR!!!
August 31, 2013
Rated

4.0

out of

5.0
 by
Lauri62
Excellentoption for a night in Miami Beach
The only negative thing was that the pool is not open longer in the evening. Otherwise, the staff, the room and the food were very good. The location as well. Will come again, Best wishes!
August 29, 2013
Rated

4.0

out of

5.0
 by
Peterpilotpipeline
Dirty windows
I know it must be expensive but the windows were dirty from the time we arrived and when we departed it detracts from the hotel overall very good, look at the beautiful view through dirty windows nope! its a shame.
August 22, 2013
Rated

4.0

out of

5.0
 by
newyorkgirl
great value
This hotel has a beautiful lobby...very retro Miami. Really makes you feel like you are in a semi-upscale hotel, much better than what you'd think a Holiday Inn would look like. They have free lemon-aid and cookies in the lobby every day. Nice touch. The pool area is beautiful, and there is a tiki-bar/restaurant there so you dont have to get dressed and go anywhere else for lunch. There are plenty of chairs, although some of them could use fixing. My biggest complaint is that there aren't enough umbrellas for shade. We went out and put towels on chairs before breakfast to try to get a chair under an umbrella, and everyone else was trying to do the same thing. It gets HOT in the Florida sun and an umbrella is really important. They seriously need more. The room was fine. Nothing special, but perfectly fine. A fridge would have been nice. Plenty of towels. Turn down service. We were given an upgrade for being priority members and a late checkout without asking. Check-in person was super nice to us. The beach is right in front of you and it's just beautiful. The water is so clean and clear and warm. And they have jet skis for rent right there, which is cool. I liked where we were, but be warned that there is NOTHING within walking distance. No stores or restaurants or delis or anything, so you either eat at the hotel or get in your car and drive. This hotel is right next door to some of the most exclusive hotels in Miami. We were really happy here. Would totally come back.
August 22, 2013
Rated

2.0

out of

5.0
 by
Robie67
Not the standard Holiday Inn once had
"Seaview" in so called rooms only possible in standing position. Windows cannot be opened. Rust visible on doors. Items which are Standard in Motels only at extra cost (e.g. fridge)
August 22, 2013
Rated

5.0

out of

5.0
 by
Nurse22
Loved it
My family stayed at the holiday inn after a cruise August 15 thru 17 2013 and enjoyed every minute of it. Our room was not ready but we were checked in and our luggage held while we go drive around south beach upon our return we were given another room which was very clean. The pool was great, the beach awesome. The entire staff was warm and friendly. Breakfast was delicious. I will most definitely stay here again. Loved it !
August 20, 2013
Rated

3.0

out of

5.0
 by
Pafau
ok but..
That's a ok place to stay. Rooms are ok, good beds, big enough, but the room is a little bit noisy: we hear the next room TV and we hear a lot the next bath room... First time we have no fridge in a hotel's room, strange. Nice swiming pool but very conventional. We didn't like that outside latinos were allowed to listen to loud music around it. A wounderfull beach but the hotel has no special places, no chairs or sun umbrellas for their customers. And no special discount to rent some..that was weird...
August 20, 2013
Rated

2.0

out of

5.0
 by
vm3433
dissafied
the staff at front desk was very unfriendly the waiters were very um pleasant and lazy the bartenders very very frienddly to customers, some of them were more worry about the phone and whatever was going with videos that she was watching .. very dissapointed with stay .. to be so expensive it was not worth the money ..
August 16, 2013
Rated

4.0

out of

5.0
 by
vlbs
Comfortable room and a good restaurant
I 'd like stay in Holiday inn Miami Beach ,it a good hotel .It is comfortable,and there a beatiful beache The restaurant serve a good meal also.
August 16, 2013
Rated

5.0

out of

5.0
 by
nanastas
Good value for a very nice hotel
a great room on Miami Beach. a little far from downtown Miami beach, but a short cab away. right on the beachfront, with a great pool and lounge facilities. the in/out valet package was a great option. Oceanview room is a must. the 2pm checkout for being an IHG premium member made the whole stay even better. thanks for a great stay.
August 16, 2013
Rated

3.0

out of

5.0
 by
Johnny123ffdd
Its ok
It was ok. Was close to convention center but some appliances lije tv or phone did not work properly. Other elements were fine.
August 15, 2013
Rated

1.0

out of

5.0
 by
leo48
Total Mess
If you want to stay in a hotel go somewhere else. This is not a Holiday Inn. We made a big mistake. We choose this hotel because of the location and because we are loyal in the chain. We had a 16 nights vacation trip starting from Chicago and ending in New York and we choose the ihg brands... You cannot imagine what is going on here! Kids everywhere even out of the room, no service at all, we had pay for a sea view room and no upgrade done, no ammenities, no recognition, no lifts (only one is working and comes enery 10 minutes). This is not a Holiday inn. This is something like kids garden without any respect...
August 13, 2013
Rated

3.0

out of

5.0
 by
JSKoedding
Great Staff in the Restaurant, but not elsewhere and poor maintenance
The restaurant staff was wonderful. I would recommend the restaurant. The only problem with the restaurant is that I cannot have gluten and the menu was very limited for me. The staff at checking in were slow and there was always a line. I wasn't happy with them at all. The valet people changed my seat so much that I spent at least 5 minutes fixing it back to my settings. There were only two elevators, and one was out of order the entire time I was there . There was a long wait for the elevator all the time. They should state that this is a family hotel. There were children running all over the lobby and screaming all the time. I would never book a hotel for business with these conditions. I wish I had known prior to booking.
August 10, 2013
Rated

5.0

out of

5.0
 by
DbbConn
Accommodations/Availability
Rooms were very clean and comfortable. Housekeepers were patient friendly and thorough. I signed up for Holiday Inn Rewards years ago because whenever we traveled both Domestic and International , I could always rely on Holiday Inn.. When we arrived at the Hotel from the airport via the bus......( it's quick and direct. No need to pay daily parking fees and there is no where to park when you drive anyway) It was 11:00 am. We asked if we were able to check in early and they looked in the computer and said being that I was a reward member they would contact me when the room was ready and took my number. P.S. they upgraded me to a room with a view....not even a request. Didn't even pay the extra fee that went with it. We were dripping wet because it was 90 degrees outside. Used the lobby's restroom and dressed into bathing suits and the Concierge Desk held our bags for us. Went to the beach and pool and swam till we got our phone call that the room was ready 1:00 not the planned 4 pm checking. Requested a fridge(.thats an extra fee) but they gave it to us free as a Rewards Member because my daughter had medicine I needed to keep cold. When leaving I asked the front desk if we could get a late checkout because our flight wasn't till 7:45 pm. They gave us till 2pm instead of the 11:00 am normal time...In the long run I truly feel they have always accommodated me when I asked and highly recommend using Holiday Inn.
August 9, 2013
Rated

4.0

out of

5.0
 by
sherwan
Had a good time
My wife and I stayed at Holiday Inn for Our Honeymoon; Its a nice hotel, great location, right on the beach, nice swimming pool. Our room didn't have a mini bar, they didn't provide complimentary water bottles, we had to purchase our own. For the price we paid for the room, we should have got more service. I had to call the front disk for housekeeping a few times to remind them to clean our room. The breakfast is great, no complaints there.
August 6, 2013
Rated

4.0

out of

5.0
 by
Bagel69
Tolle Strandlage
Hotel ist im nördlichen Teil von South Beach und damit etwas abgelegen vom Trubel. Preislich im Vergleich anderer Miami Beach Hotels sehr gut. Der Strand liegt direkt hinterm Hotel, Handtücher werden gestellt (normal für den Pool gedacht, sagt aber keiner was). Da wir das Auto nicht nutzen wollten und keine Lust auf Taxi hatten, haben wir im Restaurant gegessen. Sehr gutes Preis-Leistungs-Verhältnis. Zimmer sind eher klein, Doppelbetten schmal. Frühstücksbüffet reichhaltig, kostet aber extra.
August 5, 2013
Rated

5.0

out of

5.0
 by
Janice52
Beautiful oceanview room
Great service! Steve did a great job for us in the main lobby taking care of our bags and getting us a ride to the port ande recommending us a great restaurant in South BEACH! Needed to have a little refrigerator in room>
August 4, 2013