Skip Navigation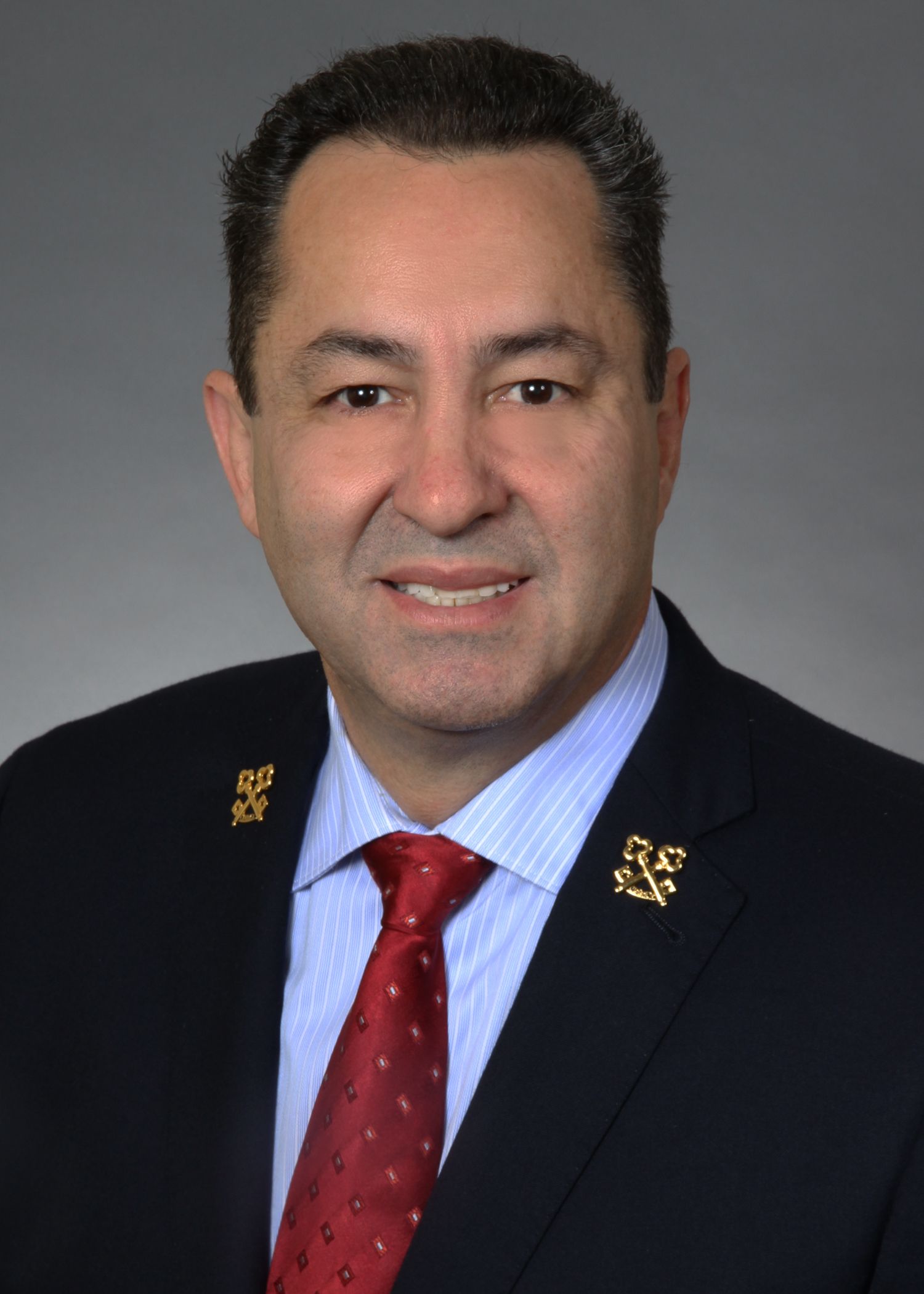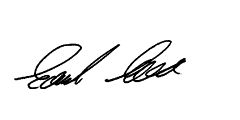 DOWNTOWN MIAMI LUXURY HOTEL ON BEAUTIFUL BISCAYNE BAY
Few Miami luxury hotels offer such style and grandeur. Boasting 641 guestrooms, this contemporary hotel offers sophistication and world class-service just 7.5 miles from MIami International Airport. With breathtaking views of Biscayne Bay, relax in richly appointed accommodations, or venture out to nearby South Beach, Coconut Grove and Coral Gables and explore white sand beaches, designer shoppes or vibrant Miami nightlife. Revive at mySpa or enjoy a cocktail at Toro Toro.
HOTEL HIGHLIGHTS
Restaurant & Lounges

The hotel's multiple food and beverage options include two newly opened outlets: acclaimed Chef Richard Sandoval's Toro Toro Restaurant & Bar which...

Amenities & Services

mySpa at InterContinental Miami offers a full slate of body therapies and beauty treatments. Soothing neutral colours and natural elements will rel...

SPECIAL PACKAGES

There's always something special happening at an InterContinental hotel. Whether you are looking for a fun-filled getaway or a place to host your n...
InterContinental Miami
100 Chopin Plaza

Miami

,

FL

,

33131

United States

Front Desk

+1-305-5771000
Languages spoken by staff
German, English, Spanish, French, Portuguese, Chinese
Pet Policy
Contact hotel for details
CHECK-IN

4:00 PM

CHECK-OUT

12:00 PM

Late Check out Available
Accessibility
Service animals allowed
19 Room(s) with Accessibility Standards
Parking
Guest Reviews
Rated

3.9

out of

5

 by

358

reviewers.
Rated

3.0

out of

5.0
 by
Sidnei
Romm to small
Impossible to stay 4 people in the room bed and room to small .
January 13, 2014
Rated

4.0

out of

5.0
 by
DanJohanna
Happy honeymoon
We are glad, we enjoyed our honeymoon in a very good place, the room's were very cleaned and all installations about hotel too, it's a good choice and have nice prices
January 13, 2014
Rated

3.0

out of

5.0
 by
Guayamure
Reward Stay
Bar/FD and Maid Staff is friendly, valet parking guys are great, great location, facilities are dated so I believe the hotel is overpriced. There is a strange unmarked corridor in the PH level, with unlocked rooms, unsure if they are for training but there was a "interesting crowd" going in and out those rooms. Decent place to stay but nothing fancy, Hotel needs $2-3 M in capital improvements or Holiday Inn needs to find a different asset in South Beach
January 13, 2014
Rated

4.0

out of

5.0
 by
momoc
Maureen - NY
Staff was amazing. True customer service. Hotel is not in South Beach where all is happening. It is very clean and the staff work hard at this. The pool area and access to beach is really nice and clean. Rooms are ok. Bath is a bit dated and you can hear people in the hallway if you are a lite sleeper. Food was surprisingly good and not crazy money. I will say as a priority member no free coffee offerered, no lounge, no free breakfast. The paying for coffee was a bit disappointing with all the money spent through out the year. The Staff really made the trip for us. Truly a great team of proffessionals.
January 13, 2014
Rated

5.0

out of

5.0
 by
DLR2014
Excelent location
Very nice location , wonderful place and hotel , high level service .
January 6, 2014
Rated

5.0

out of

5.0
 by
Destiny02
Last minuite reservation
Due to a change in plans I needed a room for one night during the Christmas holiday season. Although the hotel was full, I was able to get a room which was ready and clean. The staff although busy were courteous and professional. A great experience.
January 6, 2014
Rated

4.0

out of

5.0
 by
jacobsrd
Pool experience
This is our third stay at hotel. Still no heated pool.
January 5, 2014
Rated

4.0

out of

5.0
 by
Mr. Recess
Miami
This hotel has many nice features. A great location, helpful staff and beautiful grounds. It has many things to improve upon. Better options for self serve parking, new windows to enjoy the view of the ocean, and more pool chairs.
January 2, 2014
Rated

2.0

out of

5.0
 by
Disappointed Guest
Disappointed in overall stay
Upon our arrival, our room was not ready at normal time of check in. This started our vacation off to a rough start as we had to wait in the lobby for nearly 2 hours until our room was ready. In addition to this, the walls were paper thin. First night was awaken by a crying baby and on multiple other nights was awaken at 4am by drunken patrons in the room next door. Hotel is older and not extremely well up kept, needs to be renovated. We used reward points for this stay and very disappointed that we wasted our points at this specific location.
January 2, 2014
Rated

3.0

out of

5.0
 by
TheWhiteHouse
Needs updating
The hotel staff were very nice and quite knowledgeable. Restaurant and bar service and food were very good. The hotel has NO rooms with balconies which was very disappointing. Hotels on both sides had balconies. The entire hotel need to be updated. I left some towels next to my room door in the hall and the room service manager saw me and reprimanded me for doing that and said to call room service going forward. She was rather rude. I think she forgot that I'm the customer and should have treated me as such.
January 2, 2014
Rated

4.0

out of

5.0
 by
PJNB
Great Staff
The staff at the hotel were very helpful with suggestions for local places to eat and how to get around the area. As with a lot of hotels, the walls are not very sound proof and late night noise was a problem in trying to sleep. The additional cost of a full breakfast was worth the dollars. I booked online and the site is very confusing if you are trying to use a discount code. Discount was taken away when I added food and parking. I did not notice and they would not change the rate. at the hotel. So careful if you are booking online. Not the hotels fault however, it made a major difference in cost.
January 2, 2014
Rated

4.0

out of

5.0
 by
Napanook
Good breakfast
By the beach, good breakfast, nice service. Good for familys
January 1, 2014
Rated

5.0

out of

5.0
 by
nicmbest66
Last day of vacation!
We only stayed one night. Everyone was very helpful!
December 20, 2013
Rated

4.0

out of

5.0
 by
Trina24
Birthday Getaway
My friend and I stay at this Holiday Inn during the month of November for our birthdays. We had a lovely time visit Miami. No complaints. I would stay here again and recommend this hotel to others.
December 18, 2013
Rated

4.0

out of

5.0
 by
Nitu
Good value for the money
Came back 2 days ago. excellent hotel. Great location. Very clean and tidy. View is very good. Boardwalk behind the hotel is the best. Location , location. Buses leave right in front of the hotel to all the hot spots. e.g Lincoln road, downtown , aventura mall and the best thing to the Airport. Paid only 6 dollars to take the Airport express bus to airport saved so much on taxis. Conceirge desk staff very helpful and informative. Take the bus sightseeing tour and the boat tour package as was told to us by the staff. Worth every penny. Will come back again to the hotel. Great service.
December 14, 2013
Rated

1.0

out of

5.0
 by
Sajt
Good location
Over priced hotel unfreindly staff,the room was not vacum there was fruit on the floor after it was clean the fruit was still on the floor.Also the resturant manager i asked to see the breakfast menu and he asked why do you need when we have abuffet with unfreindly way ,i will not recomend or staying in that hotel.
December 12, 2013
Rated

3.0

out of

5.0
 by
wguilherme
good service and attention from staff
need improvement in cleanliness reservation staff (by phone) was very efficient and invest good attention
December 1, 2013
Rated

5.0

out of

5.0
 by
Robin8888
Nice Hotel
I was very unhappy with the valet. I felt they were lazy and not helpful at all. They parked our car without letting us take our luggage out. They made us wait 15 minutes to get the car back. They told me to go in and get the key to the room and when I came back outside my family told me they pulled away with the car. The rest of the staff I would rate a 10 very helpful. They apoligized for the valet workers, The pool was nice - we had a a great time
November 30, 2013
Rated

5.0

out of

5.0
 by
Sharlee
Great Hotel
This hotel provided everything we wanted for our recent stay on Miami Beach. Good food in the dining room; try the house cab if you like a glass of wine with dinner; enjoy a great margarita at the Tiki Bar outside, at the rear of the hotel. We had a 7th floor room facing the ocean and it was a very pretty view. The room was neat and clean and quite large. The HBO reception was perfect, but the regular stations weren't nearly as clear, but we were gone all the time, so we only watched TV in the evenings. There's a wide, wooden boardwalk behind the hotel property that goes on and on up and down the beach that a lot of people use to run/walk, or just plain mosey along. The beach itself is beautiful. Bright sunshine until about 3 p.m., then there are shadows coming down from the hotels, which we liked so we could get out of the direct sun for a bit. The water was very clear and even in November there were a lot of people in the water. The hotel is on 40th Street. If you drive south down Collins Avenue, turn right on 16th Street, there's a municipal parking garage on the left in the beginning of that block. Park, then walk back onto Collins and go South to 15th Street and you'll see Jerrys Cafe on the corner - it's the home of the original Wolfies. We ate a dinner and a breakfast there for a change from the hotel and it was super good and very friendly staff. Try to go see Vizcaya and take the personally guided tour - beautiful. They also had great food in the Vizcaya cafe - try the chicken salad. Miami and Miami Beach are busy all the time with traffic and full of interstate highways, so a GPS will come in very handy for your trip.
November 25, 2013
Rated

4.0

out of

5.0
 by
memepepe6
great service
great staff,food not so good needs work and over priced
November 25, 2013
Rated

5.0

out of

5.0
 by
carpro
Friendly staff
Dennis at the front desk was very friendly and helpful to all my staff throughout our stay...Wilson and Johnny at the valet station were super, we had 8 cars with us and they were superstars at getting our cars to us at different times of the day and always with a smile
November 23, 2013
Rated

4.0

out of

5.0
 by
A2theZ
Fun times
It was time for a get together with buddies. I am an IHG member. Chose Holiday Inn right at the beach front. Very convenient location. Everything is close by. The staff was very friendly. The pool was cold though. They could upgrade their breakfast too.
November 21, 2013
Rated

4.0

out of

5.0
 by
bushy843
Great stay
Stayed for a 1 week vacation in November and had a great experience. All staff were very friendly expecially in food and beverage and our housekeeper! The location right on the beach was great, just a short walk down the street or board walk to south beach. good pool and pool bar. Very happy and have already reccomended to other going to Miami
November 21, 2013
Rated

5.0

out of

5.0
 by
Vale11
Excellent Staff and Services
The bellboy Mr Raydel was excellent. The hotel location is perfect for relax and night life.
November 18, 2013
Rated

4.0

out of

5.0
 by
Steve5769
Hospitality of staff
I found the front desk staff (Dennis in particular) and Duty Manager (Manny) particularly cordial and helpful. The breakfast was very good and the staff very attentive. This is one of the best Holiday Inns I have ever stayed in and I have stayed in well over 100.
November 6, 2013
Rated

5.0

out of

5.0
 by
ChristinaM
Perfect!
We had a perfect stay! Everything was great ! The location is excellent and the property is absolutely gorgeous. We also loved the boardwalk, beach and pool. We can't wait to be back.
November 6, 2013
Rated

5.0

out of

5.0
 by
Frank29
Great Vacatiom
We stayed 7 nights and our stay was flawless. Front dest promtly checked us in when we arrived, and the same for our departure.The bill was correct, asked us how was our stay, and wished us a great trip home. Our room was nice and clean, the lady from housekeeping was polite and left the room everyday smelling fresh. The breakfast buffet was very delicious, and presented very nicely. Breakfast staff always on their toes, to serve you your coffee, juice or what ever else you like. Overall we really enjoyed our stay, and the service from the holiday inn staff, We will be back! Thank you!
October 30, 2013
Rated

4.0

out of

5.0
 by
CATERPILLAR
Great..
It was very nice, friendly staff, good food and good location
October 29, 2013
Rated

5.0

out of

5.0
 by
Microphone13
Great stay
This is an excellent Holiday Inn. Location on the beach is great. Staff is very nice and helpful. Room was clean and nicely furnished. I wanted to point out the help of Kimberly who helped us with our reservations because we had multiple reservations that needed to be connected. She was great. I would definitely stay there again.
October 23, 2013
Rated

3.0

out of

5.0
Nice location for beach goes but,
.. our room was OK for the price level, but very, very noise. We could hear every word of both of our neighbors all night long. Had a connecting door which did not isolate the noise from next door - sadly they had long discussions every night till 3 AM. Main door of room has about 1/2" space to the frame which also passes the noise of the hallway and the light during night time. No minibar / freezer. Nice safe. Saw other rooms which had the sink in the middle of the room entrance next to the door (unacceptable) and others which had a wall just infront of the window. We luckily had a separate bathroom and a pool / beach view. Pool OK. Bar is poor and like sitting in a hallway of a train station. There is no option to have a coffee or beer in the evening and sit in a comfortable space. Beach infront of Hotel is nice and relaxed. Valet in the evening is not well organized, had to wait twice 5-10 minutes on the street to even enter driveway. No flexibility on late check out, had to put my alarmclock to obtain a paid check out as it was not possible to confim this the evening (10 PM!) before.No acceptable.
October 17, 2013