Skip Navigation
English
|
|
|
|

Sign In

Book online or call: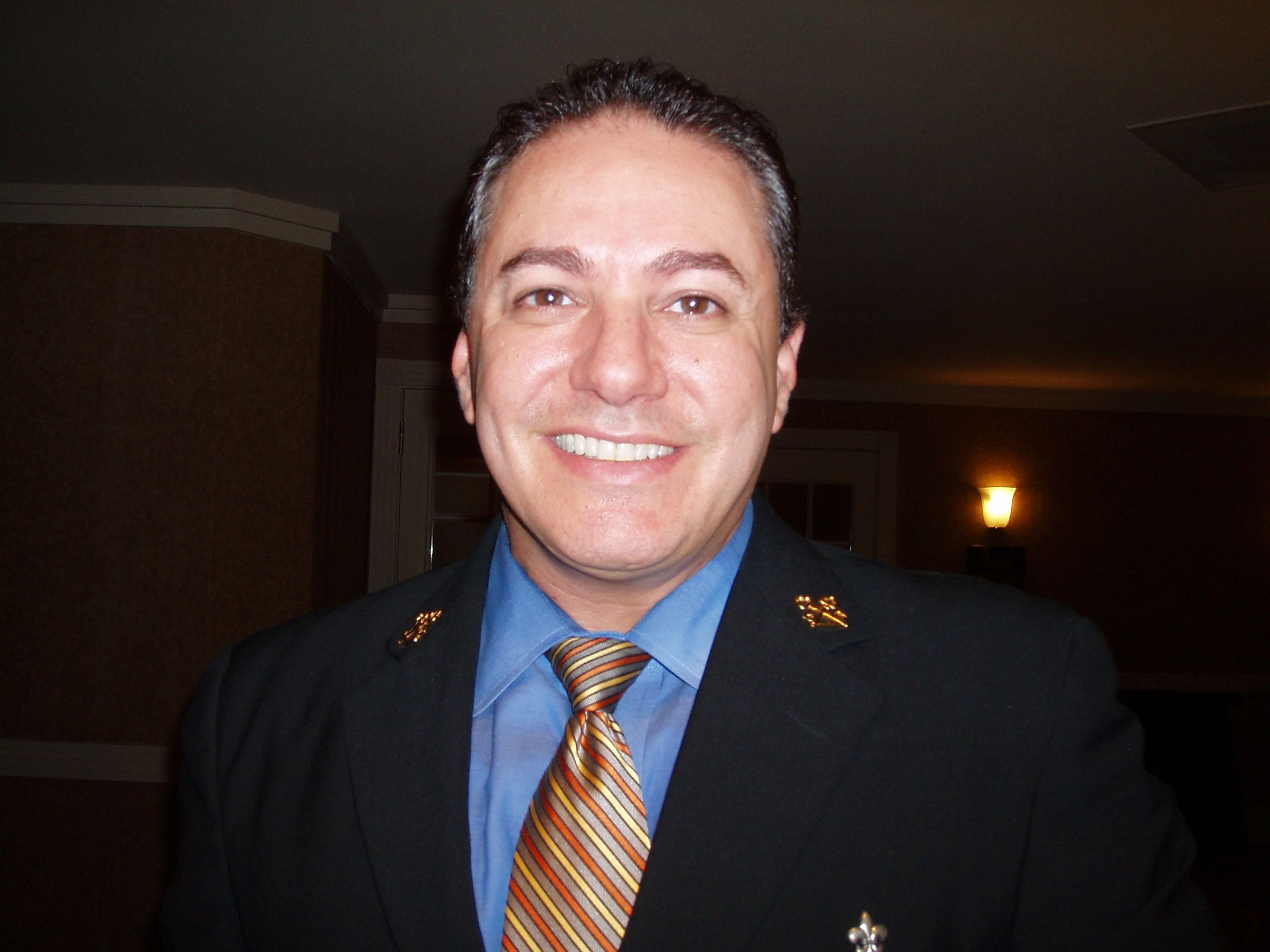 Insider Tips
LOCAL CULTURE
Clothing
Summer in New Orleans can be very hot and humid. We suggest light colored clothes, comfortable shoes and rain gear for those cooling afternoon thundershowers.
CONTEMPORARY LUXURY HOTEL IN NEW ORLEAN'S FRENCH QUARTER
Situated just two blocks from the historic French Quarter, six blocks from the river and front row for Mardis Gras, this luxury hotel in New Orleans is coveted for its location and Four-Diamond status. In the heart of the business district, the hotel is convenient for executives and leisure breaks. From fine, alfresco dining to stunning views from the 15th floor outdoor pool, this contemporary gem is perfectly appointed to explore the best New Orleans has to offer.
HOTEL HIGHLIGHTS
Restaurant & Lounges

Veranda Restaurant - Offering Breakfast, Lunch and Dinner. Ask about our daily lunch specials and homemade soups. The fresh pastries are made dai...

Amenities & Services

Our top-floor fitness centre features cardiovascular and weight equipment and complimentary fresh fruit. The pool overlooking the city offers food ...

SPECIAL PACKAGES

There's always something special happening at an InterContinental hotel. Whether you are looking for a fun-filled getaway or a place to host your n...
New Orleans
444 St Charles Ave

New Orleans

,

LA

,

70130

United States

Front Desk

+1-504-5255566
Languages spoken by staff
German, English, Spanish, Hindi, Croatian, Romanian, Tagalog, Turkish
Pet Policy
The InterContinental New Orleans is pet friendly. The maximum weight of the pet cannot exceed 40 pounds and a maximum of 2 pets per room. Pets cannot be left unattended in the room. A pet waiver will be required to be signed. Deposit is non refundable.
Pet Deposit $150.00 per stay
CHECK-IN

4:00 PM

CHECK-OUT

12:00 PM

Late Check out Available
Accessibility
Service animals allowed
10 Room(s) with Accessibility Standards
Parking
Guest Reviews
Rated

4.7

out of

5

 by

102

reviewers.
Rated

5.0

out of

5.0
 by
rwbergeron
thank you
very good front desk staff very nice greeting and enjoyed the job. nice and clean rooms
August 19, 2014
Rated

5.0

out of

5.0
 by
Slim 69
very nice
I had a very nice experience at this property, hope all continues to be great at this location.
August 17, 2014
Rated

4.0

out of

5.0
 by
trinigyurl
Clean!!!
Cleanliness is the most important thing for me when looking for a hotel. Too many horror stories of other nasty hotels but this one was clean. Not even a hair on the bathroom floor. I was very happy about that. The outside of the hotel definitely needs some updating. That brown color is not appealing whatsoever. However the inside looked newly renovated and clean. The staff was friendly. They were very willing to help with places to visit. One of them, when they found out it was my birthday, asked me at the end of the day when they saw me, if I had a great day...which I found was nice. Wish I could remember some of the names but I am terrible with names. The breakfast was a plus for us which is one of the reasons why we choose to stay there. You had quite a few options which was nice. There were also some healthy choices which is what I was looking for. Overall I would say that the hotel was clean, comfortable and the staff friendly.
August 12, 2014
Rated

4.0

out of

5.0
 by
Libbyloo
Overall Experience
My only complaint was that I asked to be on a floor that had an ice maker (not all floors have them). I was on the second floor and once unpacked, I found that the ice maker was out of order and would not be fixed that day. Since we had already unpacked we decided to stay in the room. Unfortunately our room was right beside the room with the washers/dryers and ice maker. The washer and dryer was extremely loud and noisy due to the load imbalance. The staff was gracious and I was able to move to another room the next day (on a floor with a working ice maker). I was also given some reward points for the inconvenience. In the future, I will ask NOT to be in the room right beside the vending area.
August 11, 2014
Rated

4.0

out of

5.0
 by
JC61
Well managed and comfortable
The staff made sure everything was taken care of. The Breakfast room had a great assortment of foods and beverages for any age group. Spotless environment. Would stay again.
August 9, 2014
Rated

4.0

out of

5.0
 by
Marcy Marc
Good Shape, Clean and Courteous
This was a typical Holiday Inn Only complaint is breakfast is pretty much all carbohydrates and the eggs are those cheap, nasty cheese omelets that bounce higher than from where you drop them. Seriously considering other alternative hotels because their morning breakfast doesn't accomodate a low carb diet...
August 7, 2014
Rated

5.0

out of

5.0
 by
Eddie/Shell
stay
Very friendly and helpful staff / Discussion with several staff members in the hallway and all were very pleased and happy with management at location
July 29, 2014
Rated

5.0

out of

5.0
 by
K.J.
WEDDING IN NO
THIS HOTEL WAS NICE ESPECIALLY THE FRONT DESK PEOPLE. THE ONLY THING I WOULD ASK FOR WAS FOR THERE NOT TO BE HAIR ON THE SHEETS WHEN I PULLED THEM BACK. IT WAS A REALLY LONG HAIR SO I ASSUME FROM THE HEAD OF SOMEONE
July 24, 2014
Rated

5.0

out of

5.0
 by
Anna Anna
Friendly Staff - comfortable Rooms
The foyer had been tastefully decorated. Rooms were comfortable. Rep at the front desk greeted us cheerfully even though it was almost midnight. Had already checked our previous record and mentioned something we had requested at our last stay. Overall a pleasant stay. For our purposes a good location.
July 22, 2014
Rated

5.0

out of

5.0
 by
RobP77
Clean, Comfy, Great Personal
We stayed here for 10 days while working in the nearby area. We were extremely happy with the staff as they worked with us on getting us rooms on such short notice a few of the days. The rooms were clean, beds were comfy, bathrooms clean, wifi worked great. Would definitely stay here again.
July 22, 2014
Rated

5.0

out of

5.0
 by
rmm60
Very comfortable room
Was only in the hotel a short time, midnight til 10am, but the room was large and very comfortable. Comfortable bed. Hotel was clean and well kept. Desk clerk who checked me in could not have been any nicer or more courteous. Everything was great.
July 21, 2014
Rated

5.0

out of

5.0
 by
The NIkki
Felt like I was with family
Great place to stay. 6 miles from convention center. Easy on and off the freeway, near restaurants. Employees treated us like family. This is our PLACE in New Orleans. Did I mention free parking, well it's free when compared to an average of 30$ per day in the city. Hotel Jewel
July 17, 2014
Rated

5.0

out of

5.0
 by
garza53
Great stay
the weather was bad but the staff was helpful in trying to assist in any way they could to make it the best it could be. Nice stay
July 17, 2014
Rated

5.0

out of

5.0
 by
Sister55
Comfortable Bed and great service
Bed was very comfortable but the pillows were too soft. There could have been an extra blanket in the closet in case needed. Other than that it was an excellent stay
July 15, 2014
Rated

5.0

out of

5.0
 by
Michael30
Great Staff
All the staff was friendly and the room was in great condition.
July 10, 2014
Rated

5.0

out of

5.0
 by
Margie0915
Great property and excellent STAFF!
I love staying at Holiday Inn Express and I have to say this location had the friendliest staff yet! Thanks to the staff we really enjoyed our stay more than expected!
July 10, 2014
Rated

5.0

out of

5.0
 by
3 Dimensional
Nice Location
The hotel was a perfect fit for my weekend. Numerous shops and restaurants made this location great for my stay. I plan on staying here every time I'm come to New Orleans.
July 9, 2014
Rated

5.0

out of

5.0
 by
kbrfamu1
Wonderful!
I had a great experience at this property and would use it again when I'm in the area. Very friendly staff.
July 9, 2014
Rated

5.0

out of

5.0
 by
Cjackson5
Comfortable bed, clean bathroom!
Great location, awesome staff, wonderful breakfast!! Bed was very comfortable! Will stay here again!
July 8, 2014
Rated

5.0

out of

5.0
 by
bhynum
Amazing Staff
I have to say, the staff here is incredible! We arrived about 2 hours before checkin and they allowed us to go ahead and check in without hesitation. I was in town for training and needed a late check out for my wife and kids and the staff were very accomodating to all of our needs. They greeted us everytime we entered or exited the hotel. I can honestly say that I have never stayed anywhere that the staff was as eager to please as here. In the future I will certainly be staying here again if I am anywhere in the area!
July 3, 2014
Rated

5.0

out of

5.0
 by
Gran-Ma
Friendliest staff
Even though ours was a short, last minute trip, the requests that I made were met in the most cordial and efficient manner. Thanks for the needed respite!!
July 2, 2014
Rated

5.0

out of

5.0
 by
le_badger
Great service
When I initially checked in, my room wasn't ready, yet. The staff at the front desk made recommendations about where to go while I waited for my room. They didn't disappoint! During my stay, the front desk always greeted me and bid me adeus. Very friendly, always asking how my day was going. I could not ask for better customer service! They also provided me with the firm pillows that I requested and my room was always clean. If I ever find myself back in New Orleans, I will be staying here, again!
June 30, 2014
Rated

4.0

out of

5.0
 by
afi27
Business Travel - First Time at HIE Marrero-Harvey
The bathrooms could be kept cleaner (the bathtub was not cleaned thoroughly) and the bathroom supplies be of better quality. However, based on the amazing quality of the staff (especially the front desk), I would highly recommend this hotel.
June 30, 2014
Rated

5.0

out of

5.0
 by
Washmidd
Ms
Wow! We had an amazing stay and plan to be back on two weeks! The front desk staff are awesome! Even though we came earlier than regular check in, Lisa, was very patient in trying to accommodate the needs of my family, as well as, another family traveling with us. She graciously upgraded the two rooms I had reserved which added to our outstanding stay. Lisa was helpful at directing us around the city. She is personable,professional, and skilled in representing the Holiday Inn hotel brand. This location is such a great establishment with comfortable beds, small but clean and functional gym, and an outstanding guest service! Thank you! Thank you!
June 28, 2014
Rated

5.0

out of

5.0
 by
CLMAN
Great Holiday Inn Express!
Jennifer, Kyle and the whole staff are great people and employees who really do care that your stay is the best. I stay in a lot of hotels traveling with my job and this one is by far the BEST ran and managed hotel I've stayed in! Great work making people feel at home, away from home!!!!!! Thanks and look forward to seeing you again!!!! Chris M.
June 28, 2014
Rated

5.0

out of

5.0
 by
bcollins22968
Comfortable bed and great service
They hotel and it's staff were excellent. Would highly recommend this hotel.
June 25, 2014
Rated

4.0

out of

5.0
 by
Hoganbest
Surprised...Very Nice and Reasonable
Very Nice!My 9 yers old daughter enjoyed the Breakfast and the Pool!
June 21, 2014
Rated

5.0

out of

5.0
 by
Army Guy 125
Above and Beyond
Most hotel chains are about the same when you look at the big picture. However, few stand out like this one. This hotel is a hidden treasure. The staff is courteous, knowledgeable and actually cares for customers. Come see for yourself!
June 17, 2014
Rated

5.0

out of

5.0
 by
dB(i)
Harvey - Merrero
Excellent staff. Convenient location. Very good facility. I stay here every time I need to come to town!
June 15, 2014
Rated

5.0

out of

5.0
 by
1vaughn1
Best hotel staff ever
The entire staff was friendly and professional. I was given very accurate directions, and I had some medical issues that the staff was very helpful and caring about. They all were a great help. The front staff has been the best that I have encountered, but everyone is very nice.
June 12, 2014