Skip Navigation
English
|
|
|
|

Sign In

Book online or call: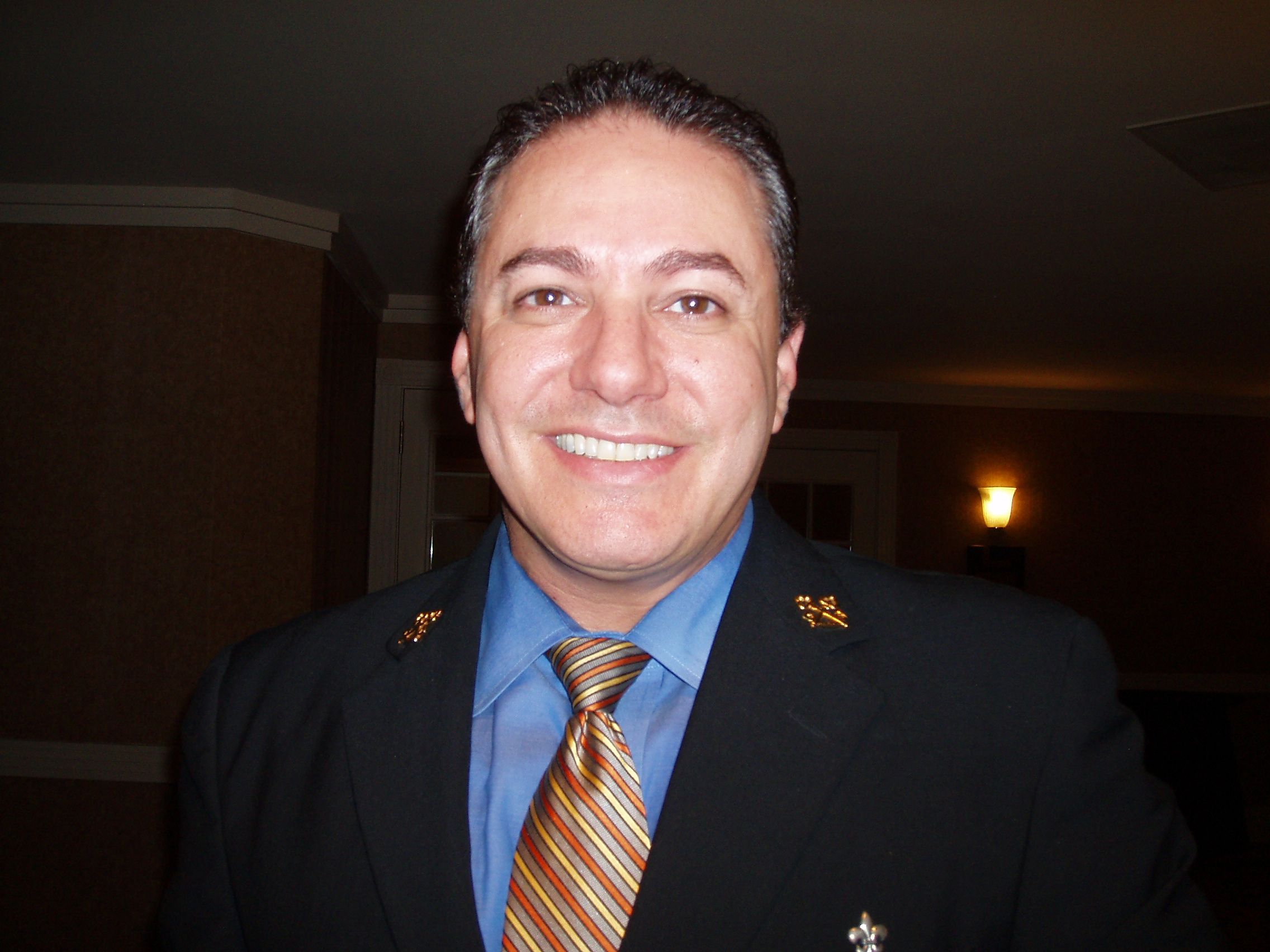 Insider Tips
LOCAL CULTURE
Clothing
Summer in New Orleans can be very hot and humid. We suggest light colored clothes, comfortable shoes and rain gear for those cooling afternoon thundershowers.
CONTEMPORARY LUXURY HOTEL IN NEW ORLEAN'S FRENCH QUARTER
Situated just two blocks from the historic French Quarter, six blocks from the river and front row for Mardis Gras, this luxury hotel in New Orleans is coveted for its location and Four-Diamond status. In the heart of the business district, the hotel is convenient for executives and leisure breaks. From fine, alfresco dining to stunning views from the 15th floor outdoor pool, this contemporary gem is perfectly appointed to explore the best New Orleans has to offer.
HOTEL HIGHLIGHTS
Restaurant & Lounges

Veranda Restaurant - Offering Breakfast, Lunch and Dinner. Ask about our daily lunch specials and homemade soups. The fresh pastries are made dai...

Amenities & Services

Our top-floor fitness centre features cardiovascular and weight equipment and complimentary fresh fruit. The pool overlooking the city offers food ...

SPECIAL PACKAGES

There's always something special happening at an InterContinental hotel. Whether you are looking for a fun-filled getaway or a place to host your n...
New Orleans
444 St Charles Ave

New Orleans

,

LA

,

70130

United States

Front Desk

+1-504-5255566
Languages spoken by staff
German, English, Spanish, Hindi, Croatian, Romanian, Tagalog, Turkish
Pet Policy
The InterContinental New Orleans is pet friendly. The maximum weight of the pet cannot exceed 40 pounds and a maximum of 2 pets per room. Pets cannot be left unattended in the room. A pet waiver will be required to be signed. Deposit is non refundable.
Pet Deposit $150.00 per stay
CHECK-IN

4:00 PM

CHECK-OUT

12:00 PM

Late Check out Available
Accessibility
Service animals allowed
10 Room(s) with Accessibility Standards
Parking
Guest Reviews
Rated

4.5

out of

5

 by

33

reviewers.
Rated

5.0

out of

5.0
 by
DebP0000
Cleanliness of the room and grounds.
When you enter the Candlewood Suites you are enveloped in a very clean environment. The entry wasn't perfumed or scented; the room was also very clean, neat and tidy. The air in the room felt clean and unstuffy. The bedding, linens and towels also were clean and not over scented. My family and I had no allergy issues and slept very comfortably here. The grounds were also quiet and peaceful.
August 22, 2014
Rated

5.0

out of

5.0
 by
kusrey
Wonderful
We had a great stay...staff was wonderful, and the room was so clean. Thanks!
August 7, 2014
Rated

5.0

out of

5.0
 by
aliceb4
Nice hotel.
Very clean. Staff was helpful and friendly. Kitchen in suite was well equipped for fixing meals.
August 7, 2014
Rated

5.0

out of

5.0
 by
Bonnie14
Accommodating Staff
When I go to New Orleans to see my father, I always stay in Avondale at Candlewood Suites. I will not stay anywhere else. My father has cancer and I have made many trips this summer to see him. The staff and management at Candlewood in Avondale, LA are so nice and they call me by name when I walk in the door. We have become like family this summer and I appreciate having a safe, clean, comfortable place to rest.
July 16, 2014
Rated

5.0

out of

5.0
 by
kihu
very nice
very nice hotel, front staff during our check-in/out, needs some training on how to be pleasant. the Same stafff upon check-in/out. All of the housekeeping staff that we encountered during our stay were very friendly and accomondating..
July 15, 2014
Rated

5.0

out of

5.0
 by
grandmother64
Overall good visit
Very courteous and friendly staff. very clean and comfortable room items in pantry are a little pricey
June 26, 2014
Rated

5.0

out of

5.0
 by
Msjbarnes
Wonderful
Very nice hotel!! The staff and service was great and I would recommend this hotel to anyone in the near future.
June 24, 2014
Rated

5.0

out of

5.0
 by
Rob k
Great place to stay
Our stay in New Orleans was made even better. By staying at this property. Would highly recommend staying at this property if in the New Orleans area. Thanks
April 12, 2014
Rated

5.0

out of

5.0
 by
MsNeca
Above and Beyond the Call of Duty
The hotel was very nice, clean and spacious and the bed sleeps wonderfully. However; I travelled 5 hours to your city only to learn that the hotel had overbooked and the room type that I needed was not available. There was no availabilty no where in the city due to Wrestle Mania. However; despite my negative attitude the staff remained friendly and did not stop until they were able to accomodate me and my family. Again I would like to apologize to them for my behavior and I would like to say hats off to Cierra and Tonisha for remaining professional and also hats off to the amazing Front Desk Supervisor Bridget who came in on her day off to accomodate me and my family. Even though I did not receive my Reward Club gift, I will surley stay at this location again the next time I am in your city.
April 7, 2014
Rated

4.0

out of

5.0
 by
DA88
Avondale-New Orleans Candlewood Suittes Review
Suite pretty clean. Noise from a barking dog a few rooms down the hall probably unattended-somewhat annoying. No pool Type of property you can be mostly independent. Nice Staff.
March 21, 2014
Rated

4.0

out of

5.0
 by
Night Owl
Overall great experiance
I would just like to start out by saying the overall experience was great. I spent 1 month there while working at the Monsanto Plant. I was working night shift (7pm -7am 7days a week) Candlewood was more than helpful in accommodating me with my work schedule and housekeeping. They made sure that I was taken care of EVERY Tuesday first thing. Toni was very thorough and timely at getting my room taken care of. She had a wonderful attitude and very friendly. The laundry facilities were also wonderful and great that they were a free service of the hotel. The only issue I had while I was there was that my stay had to be extended at one point. My company had informed the front desk about this and I thought it was all taken care of until I came in from work one morning and found a "final bill" in my door. When approaching the front desk about this they were not very friendly about my situation and basically told me, It is the NBA All Star weekend and I'm not sure what I can do for you. You will have to check back at 11 #Which is normally my sleep time#. Candlewood WAS able to accommodate my needs and it was all worked out in the end, but If I could suggest anything it would be for the front desk to be a little more courteous, they just seemed like they were being "Put out" at times. I will be working back at Monsanto for 2 weeks at a time for the next 6 months and do plan on using Candlewood as my place to stay. Thanks again for everything.
March 5, 2014
Rated

5.0

out of

5.0
 by
Kelsandlam
Excellent
The location is great. When we got to the hotel we were surprised because of how nice it was. The security was awesome. The staff members were amazing. We absolutely loved the room. It felt like home. Loved the kitchen and the flat screen. The bed was very comfortable. Love my stay here at Candlewood. We will be coming back for sure. I recommend this place!
February 16, 2014
Rated

5.0

out of

5.0
 by
Selkie5
thank you
My husband and I spent a month with you and would like to thank you all for the pleasant time we had. The housing staff took care of everything we needed, and were kind and friendly. The management was informative with any questions we had, and also very kind. We will stay again when we return. Thank you to everyone.
February 13, 2014
Rated

1.0

out of

5.0
 by
angrycat
scariest experience ever
at 2:45 A.M. another guest was given access to my room and walked into my room while I was sleeping. Nothing was done to compensate me for my less than good night's sleep at the Candlewood Avondale. It has put me off ever staying at one of these hotels ever again.
November 14, 2013
Rated

2.0

out of

5.0
 by
jwilcox0822
Disappointing Experience
I was disappointed when checking in to find that the King suite I reserved was not clean or available. My husband and I had to settle for a room with two doubles. The bathroom had long hairs all over and spots on the toilet which I did not enjoy having to clean up. And to top it off I was even more disappointed to find that the hotel doesn't participate in the IHG Rewards gift program to guests. I would have to be pretty hard pressed to stay here again.
October 23, 2013
Rated

2.0

out of

5.0
 by
UnhappyGuyy
Front desk clerk was extremely rude
The front desk clerk was absent from the front desk for at least 10 -12 minutes. I had to pick up the service phone in the lobby and dial 0. Once she answered she asked where was I at? I informed the clerk that I was at the front desk she then responded I will be there in a minute and hung up the phone. Shortly after that she did arrive to the lobby and asked me how can she help me? I told her that I needed to check in. She dismissively responded that she has no rooms available and begin to walk off again. I stopped her and asked her to check the computer behind the desk I should have reservations. She sighed and walked behind the desk to tell me that my room had been canceled since I was not there in time the day before. I did not panic since I knew that I had reservations for the entire weekend. Somehow communicating that to the clerk became a challenge since she seemed to have all if the answers to my story. However, after applying some tactful friendly communication skills I managed to get her to actually type her first keystroke in this entire mixup. Afterwards she did notice that I had more than a one night reservation and immediately begin to push the blame off on everyone else to prove her innocence. Not only that, she even found a smoking room available for me and family which none of us smoke and making it seem as if she was doing us a favor by giving us a room in the first place. I'm not sure if it was a bad day for her or what but it was the worse service I have ever received from the IHG family.
October 22, 2013
Rated

4.0

out of

5.0
 by
Frankc357
Room to Improve to Excellent!
Overall, the hotel makes for a very nice experience! The rooms are spacious and the bed is comfortable. The range top is adequate and the refrigerator is huge! The staff goes out of their way to please and always with a smile! The only real drawback if one is to excel is the cleaning staff only comes around once a week. By the end of a couple of days the trash gets pretty big and depending on the amount and what one cooks, the room can get kind of smelly. One cannot open the window, so you're kind of stuck unless you take out the trash immediately! Plus, one must make their own bed unless you don't mind coming home to a wreck! My bed always looked like I was wrestling alligators all night!
August 20, 2013
Rated

5.0

out of

5.0
 by
BooDro
Great family visit
The location was great for our vist in West Wego. The room was great and was very nice that we were able to bring our japanese chin with us. She enjoyed the room to. The lady at the front desk day or night, they were great and very helpful. This is the second trip to this candlewood and planning on more trips back here. Thank y'all for a great stay. Adam
August 17, 2013
Rated

4.0

out of

5.0
 by
TWright13
Home away from home
The hotel atmosphere was relaxed. The staff was nice. The room had a nice home like feel. Loved the kitchen area in the room. I recommend this place.
August 2, 2013
Rated

4.0

out of

5.0
 by
KWSr
Good property for the value
Property seemed to newer and in great condition. Convenient to downtown New Orleans but still a bit of a drive. (About 15 miles) Great value still.
August 1, 2013
Rated

5.0

out of

5.0
 by
Queen2009
Great Service
Everything was perfect from the time of check in with the front desk staff to the time of check out. I surely will stay at this location again.
April 27, 2013
Rated

5.0

out of

5.0
 by
Johnnycake
Our first visit, great experience.Staff was great and the room was also.
This was our first visit at Candlewood Suites. We will be trying more of your locations in the future.
April 20, 2013
Rated

4.0

out of

5.0
 by
waterford3
Waterford Job
I stayed at the hotel for over 2 months. The hotel was new and clean and the rooms were average. I was not overly impressed with the price of it being an extended stay type hotel. If you go a few miles closer to New Orleans you could get room service everyday plus the continental breakfast for the same price. But the people there were on the whole were great. It also helped they had a Waffle House on the property (or right next to it.) I was impress with the security.
November 27, 2012
Rated

5.0

out of

5.0
 by
polpower
My Only Place To Stay
I work for the government. My wife and youngest daughter came to visit me for a few days. We got a room for my daughter. The rooms here are always clean and the staff is very courteous to our needs. Reservations were easy and check-in and out was prompt and easy. The manner in which the staff always greets you and takes care of your needs, it truly is a home away from home.
November 25, 2012
Rated

3.0

out of

5.0
 by
lucyjo
Horrible pillows and bed
The first week I stayed did not get my room cleaned or clean sheets changed for 9 days. When I called to ask they said they were too busy to do it. A light in the bathroom took 3 days to get changed. They made me move out of my room and into a double because they had someone that wanted a king.
October 23, 2012