Skip Navigation
English
|
|
|
|

Sign In

Book online or call: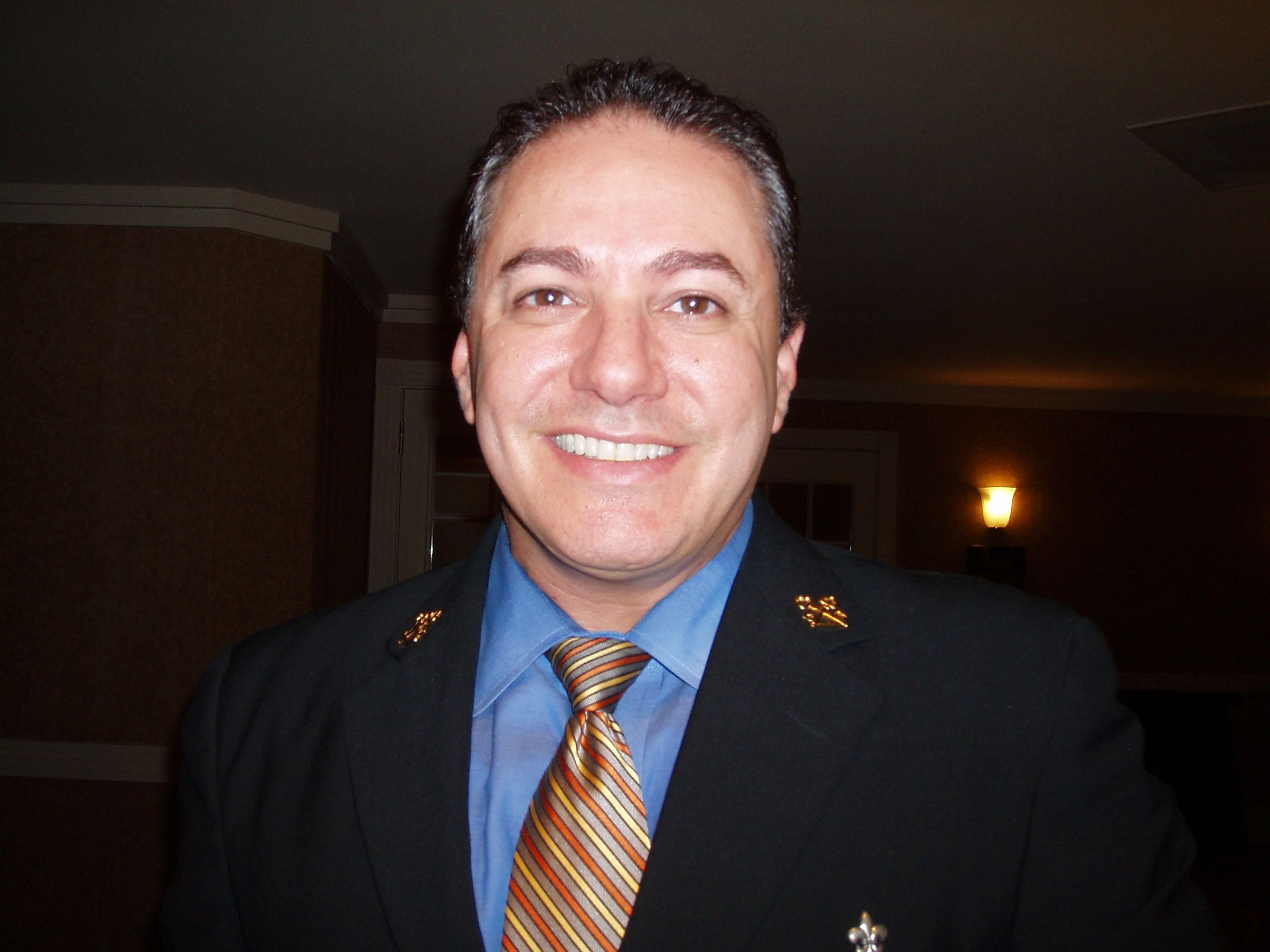 Insider Tips
LOCAL CULTURE
Clothing
Summer in New Orleans can be very hot and humid. We suggest light colored clothes, comfortable shoes and rain gear for those cooling afternoon thundershowers.
CONTEMPORARY LUXURY HOTEL IN NEW ORLEAN'S FRENCH QUARTER
Situated just two blocks from the historic French Quarter, six blocks from the river and front row for Mardis Gras, this luxury hotel in New Orleans is coveted for its location and Four-Diamond status. In the heart of the business district, the hotel is convenient for executives and leisure breaks. From fine, alfresco dining to stunning views from the 15th floor outdoor pool, this contemporary gem is perfectly appointed to explore the best New Orleans has to offer.
HOTEL HIGHLIGHTS
Restaurant & Lounges

Veranda Restaurant - Offering Breakfast, Lunch and Dinner. Ask about our daily lunch specials and homemade soups. The fresh pastries are made dai...

Amenities & Services

Our top-floor fitness centre features cardiovascular and weight equipment and complimentary fresh fruit. The pool overlooking the city offers food ...

SPECIAL PACKAGES

There's always something special happening at an InterContinental hotel. Whether you are looking for a fun-filled getaway or a place to host your n...
New Orleans
444 St Charles Ave

New Orleans

,

LA

,

70130

United States

Front Desk

+1-504-5255566
Languages spoken by staff
German, English, Spanish, Hindi, Croatian, Romanian, Tagalog, Turkish
Pet Policy
The InterContinental New Orleans is pet friendly. The maximum weight of the pet cannot exceed 40 pounds and a maximum of 2 pets per room. Pets cannot be left unattended in the room. A pet waiver will be required to be signed. Deposit is non refundable.
Pet Deposit $150.00 per stay
CHECK-IN

4:00 PM

CHECK-OUT

12:00 PM

Late Check out Available
Accessibility
Service animals allowed
10 Room(s) with Accessibility Standards
Parking
Guest Reviews
Rated

4.2

out of

5

 by

325

reviewers.
Rated

4.0

out of

5.0
 by
CeeCee2
Great location
Can't beat location for games @ the Dome. Very accommodating staff. Would stay again.
September 3, 2014
Rated

5.0

out of

5.0
 by
emkb77
Excellent staff, excellent stay!
We had a fabulous stay at your hotel. From the moment we walked in, the staff was friendly and welcoming. Every single person we encountered during our stay greeted us with a smile and could not have been nicer. Our room was probably the cleanest hotel room I have ever been in. I would recommend this hotel to anyone looking for a beautiful place to stay in New Orleans.
September 3, 2014
Rated

5.0

out of

5.0
 by
Lucy73
GEAUX SAINTS
This hotel provided the best customer service my family has received in a while. The staff was extremely helpful with it being our first trip to New Orleans in regard to transportation and helping us to navigate our way around the city.
September 3, 2014
Rated

4.0

out of

5.0
 by
Palmtree14
Nice rooms, convenient but guest room doors very loud
The hotel was convenient to the Superdome and was clean. The toilet ran all night, and the guest room doors were very loud when upon closing, but the stay was nice. Friendly at check-in and check-out. Rooms were clean, floors, countertops, sheets and windows were clean. Would stay again or recommend, however, the guest room doors would be an issue for me if I stay again as the slamming of doors at 3 am was an issue for me.
September 2, 2014
Rated

5.0

out of

5.0
 by
BlueRose
Very friendly staff
Had a great time in New Orleans as always. Friendly atmosphere everywhere from the bar to the front desk.
September 2, 2014
Rated

5.0

out of

5.0
 by
"Lil Sis"
Very Enjoyable Experience
I extremely enjoyed my stay, my only complaint is the air conditioner vents are not adjustable therefore the air was constantly blowing on my bed, I had to place a chair between bed and air conditioner to keep it from blowing directly on me while in bed.
September 1, 2014
Rated

5.0

out of

5.0
 by
OPRA
Great Location
Great place to stay in relation to local attractions and New Orleans activities.
August 31, 2014
Rated

4.0

out of

5.0
 by
delo3
Securitiy
I was very impressed with the security from the Parking lot to the Hotel rooms. Kudos.
August 25, 2014
Rated

5.0

out of

5.0
 by
Waldenma60
Clean Room, Comfortable Bed and Great Service
My stay at the Holiday Inn was a great experience. The room was very clean and the interior decorations were very impressive. The bed was very comfortable. When I had a maintenance problem, the employee came right away. My Family Reunion was held at the Holiday Inn. Rooms reserved for each event were spacious and the food served was most delicious.
August 25, 2014
Rated

5.0

out of

5.0
 by
roofdude
clean and convenient
nice rooms and good location. visiting the Superdome.
August 24, 2014
Rated

3.0

out of

5.0
 by
bigtoss03
ANNIVERSARY TRIP
Our room 1010 was incredibly small. We had stayed at several different hotels in the past during our anniversaries and this rates as one of the smallest. Not recommended if you are claustrophobic. After we unpacked we discovered a dead roach in the bathroom. We received the complimentary military rate which saved us parking however it entitled us to 1 free breakfast. This place needs a continental breakfast bar badly. Upon checking in I asked the front desk clerk if there was a gym and all he said was yes. After checking in I had to get the exact floor it was on from a different front desk clerk. Upon seeing the size of it I can understand why the 1st clerk didn't really seem to want to mention it. However good concierge service. The only thing the concierge service should have mentioned was the 24 hr cancellation policy.
August 22, 2014
Rated

5.0

out of

5.0
 by
CypressRox
CANT WAIT TO RETURN!!!
The hotel was a few blocks from the main strip and just 1/2 a block away from public transportation (city car & bus), an art museum and the New Orleans Public library. The best stay in a hotle with NO GLITCHES OR PROBLEMS!!! Very secure (need card key for acces to everything). Gorgeous decor. Nice restaurant and bar in the lobby. The staff was amazingly friendly and very helpful. I give it 10 stars!! Great value
August 21, 2014
Rated

5.0

out of

5.0
 by
ambernsean
Friendly staff and nice spacious rooms
Staff was friendly and helpful, rooms were spacious and clean, great location, lobby/lounge were very nicely decorated, large pool area
August 21, 2014
Rated

4.0

out of

5.0
 by
ankuraro
You get better options in same amount of Money
I somehow liked the hotel , only thing i hated about this place was internet speed , no matter what part of you are in . Internet keeps on dropping. Even mailed to the account manager about the problem only thing i got was we move you into another room . Frankly it aint that a problem . I have many peers living in the hotel & all were cribbing about internet speed. Also do atleast include free breakfast , If you are here for long period of time & with no kitchen facility it creates some times problems.
August 20, 2014
Rated

5.0

out of

5.0
 by
papillon cruiser
amazing hotel
Wow I didn't expect much from a holiday inn but this was amazing. Staff was very helpful and friendly. Room was super nice. Very nice pool area. Didn't,t eat at this hotel but the food looked good. The room was clean and air conditioning worked well. When our tub wouldn't,t drain maintenance came immediately.
August 19, 2014
Rated

5.0

out of

5.0
 by
JAM Video Pros
Best in NOLA
This is the best Hotel in New Orleans. Staff friendly and very helpful!! Great location!
August 18, 2014
Rated

4.0

out of

5.0
 by
Ashtes
Good Location
Loved the location of this hotel. Not too much traffic on the back side; because of this, we were able to walk safely. French Quarters, the Super Dome, and Burbon St. are all within a 10 minute walking distance (might take a cab at night, because the area isn't well lighted on the walk to/from these places, but during the day is fine). The pool was closed when we visited. They should have sent a notice to our emails on file of the repairs and closing of the pool. It was one of the main reasons for choosing the hotel, as the roof top pool was beautiful. It was a huge disappointment that they waited until we paid and got our keys to give us the news. The meeting space was small, and if you have a group over 100, the people in the back will NOT be able to see even in the larger areas. Small group meetings would be best for this hotel.
August 18, 2014
Rated

4.0

out of

5.0
 by
kals
Good Service
The hotel was very clean and quiet. The view of the city is nice with the exception of the abandoned buildings next door
August 18, 2014
Rated

5.0

out of

5.0
 by
MsMomma
Best hotel I've ever been to !
Staff was super friendly and helpful. I love the having to have a room key to get up the elevator, this helped me to be able to relax. My children loved this room, bed, pool and food! I would stay here again !
August 17, 2014
Rated

5.0

out of

5.0
 by
cruisin6
Great service
The room was clean and comfortable. Staff was very friendly and helpful. Good deal for cruise and park package.
August 15, 2014
Rated

4.0

out of

5.0
 by
Jordan7
Weekend Trip
This is a nice property to stay in particularly if you want to be close to the SuperDome or Hornets Arena.
August 13, 2014
Rated

5.0

out of

5.0
 by
Lisapb
Great location, room and service.
I stayed at this hotel three years ago, and since then it has had a make-over. It is a great location for a small walk to the French Quarter and other sites. The cost for a taxi to and from the airport is $33 each way for two people (less for more people). The room was very nice, and the bed was comfortable. The pillows were perfect. The service was great especially the concierge staff. I talked with two of them, and they were a great help and extremely friendly and fun. The food in the restaurant was very good.
August 13, 2014
Rated

4.0

out of

5.0
 by
cthree
Courteous staff
The staff was very friendily. They acted like they were glad you were there. Even the maids spoke to you. Very quick service. Rooms clean and food in the restaurant was great.
August 13, 2014
Rated

4.0

out of

5.0
 by
Ferge
Friendly staff
We were very pleased with are stay at this hotel it was clean and the staff are friendly from the housekeeper to the front desk always had smile and good day for you.
August 12, 2014
Rated

5.0

out of

5.0
 by
Mztee
Great location
This location was perfect, the price, the location, as well as the staff
August 11, 2014
Rated

4.0

out of

5.0
 by
Worldwide travel
Close to the French Quarter but pricey
I have stayed at this particular hotel on several occasions and have booked numerous rooms for my employees as well. Normally the rate we are eligible for allows for free breakfast and free parking. The breakfast has never been an issue but the parking seems to be hit or miss with the need to remind the front desk staff that we receive free parking. During my last stay I was underinmpressed with the attitude of some of the restaurant staff. I came down one day and asked for a cup of coffee to go and was charged for the cup. I presented my breakfast coupon and was told that it was for dine in only and only after protest was I able to exchange my breakfast coupon for a $2 cup of coffee. During other breakfast encounters I found a 18 percent tip added to the bill (tax and gratuity is not covered under the breakfast coupon) which surprised me since I ate the breakfast buffet. Talk about nickle and diming a guest. On the other hand, my experience with the bar staff was wonderful as was the menu they provided.
August 10, 2014
Rated

4.0

out of

5.0
 by
charlo
Very Accomodating Except for Bartender (not Max)
Had to wait for rooms for our party of 5. Manager was very apologetic then compensated us with free breakfast and a drink. Which he gave a voucher for the breakfast then escorted us to the lounge for the drink. Good right? The bartender on duty that night was extremely RUDE even in the presence of the manager! As we ordered our drinks he so grumpy, unprofessional and insulting everyone in our party were taken by surprise because we had done nothing to warrant this kind of behavior. After we ordered the drinks, all of which required no mixing, the bartender made us wait fo rthem about 30 minutes. One of our party was tired from traveling and waiting for his room decided to turn in. About 10 minutes later the bartender gets to the table with the drinks when he notice.the person that ordered the beer had left, the bartender then rudely stated "He made me pour that beer for nothing?" By now I'm getting upset with the way bartender is treating us so I respond " just leave the beer we will drink Iit or pay for it". The bartender then snatched up the beer and took it to someone else in the lounge! I could not believe it, needless to say this act made me boiling hot. From this point we all agreed not to leave a tip for him. It must have been his lucky day because we found a quarter on the floor and left that for him on a napkin.
August 9, 2014
Rated

5.0

out of

5.0
 by
JazzyNaNa
Great staff and accomodations
I enjoyed my stay. The staff were courteous and helpful in getting around in the area. The room, lobby, elevators and bathrooms were clean. The parking facilities were good. The hotel is in a good location for touring the downtown area and French Quarter.
August 8, 2014
Rated

5.0

out of

5.0
 by
Izzy NY
Family Reunion in New Orleans
My wife and I were in town from July 31st to August 4th for a family reunion and we had a blast. The front desk staff (Miss Patrice) was so nice and welcoming. The hotel has up to date furniture and the bed and ac made sleeping there amazing! The business center with a copy/fax/printer was a true plus for checking in at work while away. The catered food was really good and we had a good time chatting with family in the common areas by each elevator!
August 7, 2014
Rated

5.0

out of

5.0
 by
Helogadget
Very Nice
I was very pleased with the level of service and the condition of the hotel.
August 6, 2014