Skip Navigation
English
|
|
|
|

Sign In

Book online or call: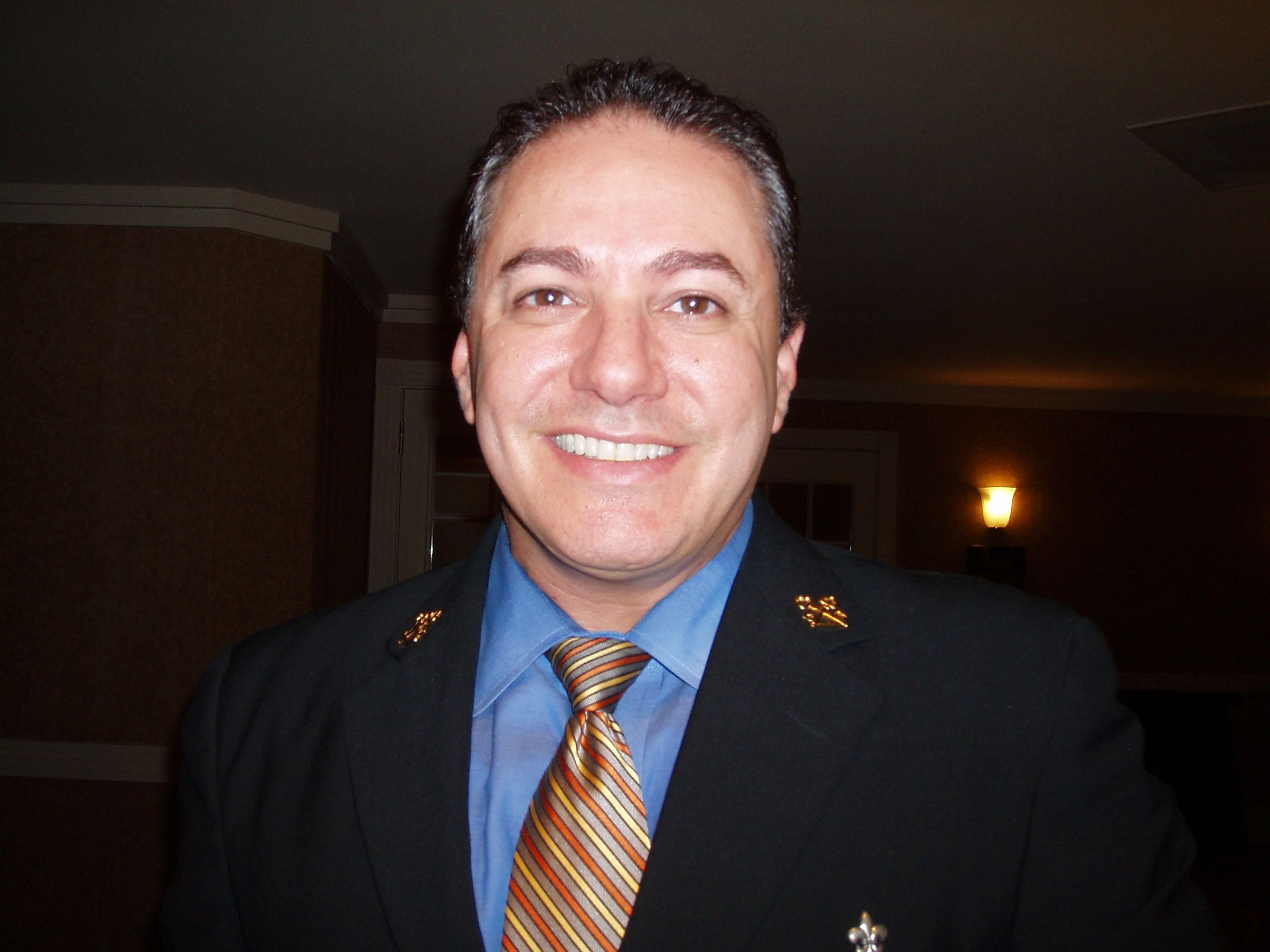 Insider Tips
LOCAL CULTURE
Clothing
Summer in New Orleans can be very hot and humid. We suggest light colored clothes, comfortable shoes and rain gear for those cooling afternoon thundershowers.
CONTEMPORARY LUXURY HOTEL IN NEW ORLEAN'S FRENCH QUARTER
Situated just two blocks from the historic French Quarter, six blocks from the river and front row for Mardis Gras, this luxury hotel in New Orleans is coveted for its location and Four-Diamond status. In the heart of the business district, the hotel is convenient for executives and leisure breaks. From fine, alfresco dining to stunning views from the 15th floor outdoor pool, this contemporary gem is perfectly appointed to explore the best New Orleans has to offer.
HOTEL HIGHLIGHTS
Restaurant & Lounges

Veranda Restaurant - Offering Breakfast, Lunch and Dinner. Ask about our daily lunch specials and homemade soups. The fresh pastries are made dai...

Amenities & Services

Our top-floor fitness centre features cardiovascular and weight equipment and complimentary fresh fruit. The pool overlooking the city offers food ...

SPECIAL PACKAGES

There's always something special happening at an InterContinental hotel. Whether you are looking for a fun-filled getaway or a place to host your n...
New Orleans
444 St Charles Ave
New Orleans , LA , 70130
United States
Front Desk +1-504-5255566
Languages spoken by staff
German, English, Spanish, Hindi, Croatian, Romanian, Tagalog, Turkish
Pet Policy
The InterContinental New Orleans is pet friendly. The maximum weight of the pet cannot exceed 40 pounds and a maximum of 2 pets per room. Pets cannot be left unattended in the room. A pet waiver will be required to be signed. Deposit is non refundable.
Pet Deposit $150.00 per stay
CHECK-IN

4:00 PM

CHECK-OUT

12:00 PM

Late Check out Available
Accessibility
Service animals allowed
10 Room(s) with Accessibility Standards
Parking
Guest Reviews
Rated

4.5

out of

5

 by

199

reviewers.
Rated

5.0

out of

5.0
 by
Katie1949
Close to business meeting
I enjoyed my stay at the New Orleans Garden District Hotel Indigo. My only suggestion is that members should be given complementary breakfasts.
August 18, 2014
Rated

5.0

out of

5.0
 by
Sporcus
Great staff and room accomodations.
I arrived there late. They promptly acknowledged my IHG status and checked me into my room. Very cheerful staff at the lobby check in and bar, where I got additional information about the location and nearby places of interest.
August 13, 2014
Rated

5.0

out of

5.0
 by
Reginald52
Hot breakfast and bed
Hot breakfast and bed, courteous staff and convenient quiet location
August 12, 2014
Rated

5.0

out of

5.0
 by
Sarah999
Great time staying here for work
I stayed here for 3 nights for a work trip and really enjoyed the hotel and the neighborhood. There were several restaurants very closeby and it was only about a 15-minute walk to a bunch of great restaurants on Magazine. The room was very comfortable and attractive. I ate breakfast in the hotel restaurant and it was great. The staff was friendly and very helpful. I thought the price was great value compared to other cities I've been to (I didn't look a lot at other hotels within New Orleans).
August 11, 2014
Rated

5.0

out of

5.0
 by
mrlfn
Great stay!
Friendly staff, good location, good service, great decor, updated rooms.
August 11, 2014
Rated

5.0

out of

5.0
 by
atltguy
Big Easy Easy
This hotel is convenient to the best of New Orleans and has lovely modern rooms with great comfort and friendly staff.
August 4, 2014
Rated

5.0

out of

5.0
 by
GiGiatlast
Great Hotel and Wonderful Staff!
Welcome retreat from sightseeing. Friendly service and excellent guest room/bathroom amenities.
August 4, 2014
Rated

5.0

out of

5.0
 by
JennS728
Awesome decor, great customer service
I booked this hotel for a family vacation. It was our first time to New Orleans. The staff was very pleasant and inviting. The hotel was very quiet. Did not hear a sound from any other rooms. The location is perfect. Right in the beautiful garden district and just a trolly ride away from the French Quarter. The only thing I wished they had a pool. I didn't even check into that when I booked. Would have been nice to have that after a long day of being out in the sun but I would still return to this hotel. Although there was not a bathtub in our room, the shower was huge and really nice. This is a great hotel. I would recommend it to anyone. Made us feel at home.
August 3, 2014
Rated

4.0

out of

5.0
 by
malh
Laundry Service
The staff on duty didn't know that there was no weekend laundry service. Consequently my damp white blouse in the sack was ruined, as it stayed at the front desk for three days.
August 1, 2014
Rated

5.0

out of

5.0
 by
suzyq22
breakfast was great but
breakfast was great but I was hoping for shrimp and grits but the menu had changed to grits and grillades (pork) otherwise the frittata and the pecan waffle were both really good
August 1, 2014
Rated

5.0

out of

5.0
 by
Anthony333
Beautiful Property
I love this property! This is a property that I enjoyed staying. It was clean and very fresh.
July 31, 2014
Rated

5.0

out of

5.0
 by
Anast75
Great location for a restful stay in NOLA
My husband and I were in New Orleans to celebrate his Birthday. Upon the check-in, we were pleasantly surprised to hear that we were upgraded from a regular room to the Mayflower Suite. We appreciated this nice gesture as an IHG platinum member recognition, but no usual snack/water/points offering was made at the check-in desk. I didn't care too much for it, since the check-in staff was overall very attentive and pleasant and checked us in quickly. Thanks again for all your help! The suite was modern, lovely, comfortable and absolutely clean. I am a clean freak, so finding ourselves in an extremely clean place made a whole lot of difference. The breakfast experience was average - the servers were sleepy and not attentive. We had to waive at the serving lady a couple of times just to get our water refilled. Overall our experience here was great and we will come back in a heart beat!
July 31, 2014
Rated

4.0

out of

5.0
 by
nick3382
First Time at Indigo
This was a really nice and modern hotel. however, it would have been nice to know the trolley wasn't running ahead of time due to construction. So we ended up driving everywhere. Always get the room rate with the parking package. Otherwise a good stay overall.
July 31, 2014
Rated

5.0

out of

5.0
 by
JXStew
Much more than I expected
When I was booking a room on short notice for a long weekend in New Orleans I was a little leery of booking a room with a rate significantly lower than was available at other properteis, but what a surprise. From the extremely effecient and helpful check in to a large clean, comfortable, and well kept room this property provided much more than other much higher priced properties I have stayed at in New Orleans. I will definitely be staying here again. The down side is location. The location out in the Garden District makes it inconvenient if you are going to New Orleans only to party in the French Quarter. I found using the street car easy to access the museum district, Canal Street, and my business appointments The street car line which runs directly in front of the hotel is currently under construction and makes travel a lttle more difficult but the desk staff will help you with information..
July 29, 2014
Rated

5.0

out of

5.0
 by
bochi
Traveling on Business - Best place to stay!
This is a great place to stay for either business or pleasure, but I visit New Orleans for business. The front desk team and all other staff members are wonderful. I highly recommend it.
July 25, 2014
Rated

5.0

out of

5.0
 by
lcsoccercoach
Refreshing Garden District
Loved the overall location of the hotel - the interior design of the hotel and the rooms was very nice, loved the stone floor in the shower. Being located right at a trolley stop is great. Very easy access to business district and French Quarter with the charm of the Garden District!
July 23, 2014
Rated

5.0

out of

5.0
 by
ashley 45
great location and comfort
i loved the convenience of the location right on st charles avenue in the garden district. you can walk over to magazine street to visit the shops and the street car is right in front of the hotel which makes it easy to visit the french quarter, audubon park and other areas. the rooms are spacious and very modern in an attractive way. i loved the huge shower and didnt mind that there are no bath tubs. bed is very comfortable. although i did not have a pet with me i loved seeing the dogs who were staying there. i live in new orleans and was staying in the hotel with some out of town friends. i am recommending it to all my local friends for their out of town friends.
July 23, 2014
Rated

3.0

out of

5.0
 by
Moonman85
stayed for a week.
I found most of the front house staff to be rude, and unprofessional. Room was soooooo small couldn't get to the closet without climbing over a bed. Shower was the best feature but it leaks all over the bathroom floor. Was scared of slipping when I was finished. Floor was FLOODED!!
July 22, 2014
Rated

5.0

out of

5.0
 by
Terraland
Refreshing Change From French Quarter!
My husband and I spent 3 nights at Hotel Indigo and we thoroughly enjoyed it! The hotel, including the rooms, is a crisp modern decor with a relaxed feel. Our room was clean and well serviced while we were there. The staff, from the front desk to the valets, was very friendly and helpful. The location on St. Charles Ave. is very convent as we have family in the area but also it is close enough to the French Quarter and most other attractions. It is in a neighborhood which is a nice way to experience the local flavor of NOLA as opposed to being in the middle of the tourist district. We will definately stay there again
July 18, 2014
Rated

5.0

out of

5.0
 by
nolafun
Nice place
This hotel is in a great location. Access to public transportation is great and it is easy to get to French Quarter. The place is clean and the staff are friendly and helpful.
July 16, 2014
Rated

5.0

out of

5.0
 by
Kaneohe
Great stay
Loved the Hotel Indigo. It is conveniently located near Tulane and Loyola in the Garden District. The decor is fresh and up to date. At check in there was a mix up on the rate I was given but staff upgraded me to an executive king, and the problem was later resolved. The security is very good and service is efficient. Did not eat at the restaurant but it looked appealing, and overall service at the bar and by other staff very professional and accommodating. The room was quiet, large, bright, clean and comfortable, and the bathroom also very well proportioned, clean and modern. Excellent value. Very happy about coffee machine in room too. Will stay here again on my next visit to New Orleans.
July 16, 2014
Rated

4.0

out of

5.0
 by
SkinnyDee
Nice Garden District hotel with free wifi
I was in town again for business but this lovely hotel was a great place to experience the city but get away from the tourists. This is my second time to stay at the Hotel Indigo in the Garden District, and I will be back - . the staff is friendly, the hotel and room decor are modern and bright. As a traveler for work free wifi is always welcomed! I would suggest that they extend room service to a lunch - I work a lot from my room and it would have been nice to get something sent up. But then again maybe not... it forced me to get outside and enjoy the neighborhood!
July 15, 2014
Rated

4.0

out of

5.0
 by
pakenoo
Great location, clean
The hotel was in a great location,close to french quarter, but away from the noise, stayed for essence festival, in a queen suite. On the internet description of the room,it stated that a fridge would be available. This was not the case. That was really the only disappointment .
July 10, 2014
Rated

5.0

out of

5.0
 by
Rus45
Great quiet location and conveniently located
The Hotel Indigo is conveniently located next to the St. Charles Street Trolley making it easy to get to downtown and the French Quarter. The Garden District location makes for a pleasant walk to see many beautiful old homes in a safe and quiet area of New Orleans. The Garden District has several good and interesting menus and food choices within reasonable walking distance or a short drive with valet or on street parking near the restaurants.
July 10, 2014
Rated

5.0

out of

5.0
 by
vacationwithfour
Wonderful stay at Hotel Indigo
My family visited New Orleans recently and stayed at the Hotel Indigo. In the last few years we've enjoyed staying in Hotel Indigos when we can on vacation. This particular one was another great one. The staff are very friendly, helpful, and on top of things. The room was very clean and our towels were refreshed in a timely manner. Nice place!
July 6, 2014
Rated

4.0

out of

5.0
 by
JRTL1962
Nice room, no fridge
This hotel is a short bus ride from the start of the St Charles street car. The section outside the hotel is currently closed for maintenance. We had dinner in the hotel one evening because it was raining heavily. The food and service was good. Likewise the hotel breakfast was fine. The room was excellent apart from the mysterious lack of a fridge. The huge shower is excellent. Very quiet at night and we slept really well. Location is Ok too. Lots of historical buildings nearby, and decent bars and restaurants too. No pool etc, but that ok with us. Overall good value.
July 3, 2014
Rated

4.0

out of

5.0
 by
David0712
Parking fee
Hotel is fine. If you pre-pay the parking fee (because you believe it is a savings) it is your responsibility to remember that when you check in. Don't forget.
July 3, 2014
Rated

1.0

out of

5.0
 by
TulaneRate
Problems with the Garden District
The hotel location was convenient for our trip. The hotel is nice, but don't expect much from the service stand point. After check in we opened our room only to find a hotel worker in the room watching a World Cup soccer match on TV. He was embarrassed, but not a good start for our stay. Other issues-the toilet was clogged and no response to fix it until after the 3rd time notifying them. No coffee or tea after the 2nd night. Finally replenished after 2 requests and for our final and 4th morning. Biggest issue is during our stay we used a corporate rate and forgot that we also have a Tulane Rate at a lower price. The hotel said they couldn't change it. No good reason was given as we were still at the hotel during our stay and had not checked out and paid the bill. Brought this up to Hotel Indigo corporate after our stay and they were nice, but referred us back to the hotel and suggested we would get a response in 48 hours. We are now past 168 hours and no response. I have had good experiences with Hotel Indigo's but, unfortunately won't return to this one.
July 3, 2014
Rated

5.0

out of

5.0
 by
Aroundtheworld83
Enjoyed our Honeymoon
Was on my honeymoon and the hotel was great. I am a Platinum Ambassador with IHG and I was upgraded to the Mayflower Suite. They only complaint I have and it is not the hotels fault was that the Trolley was not running that far down St Charles. Would stay here again great neighborhood felt safe walking around.
July 1, 2014
Rated

5.0

out of

5.0
 by
Tomsmom1
Great break from the quarter!
Loved the location close to but not in the French Quarter! Loved the suite style room! Great value and yet very upscale. Close to Tulane also a benefit'
June 28, 2014