Skip Navigation
English
|
|
|
|

Sign In

Book online or call: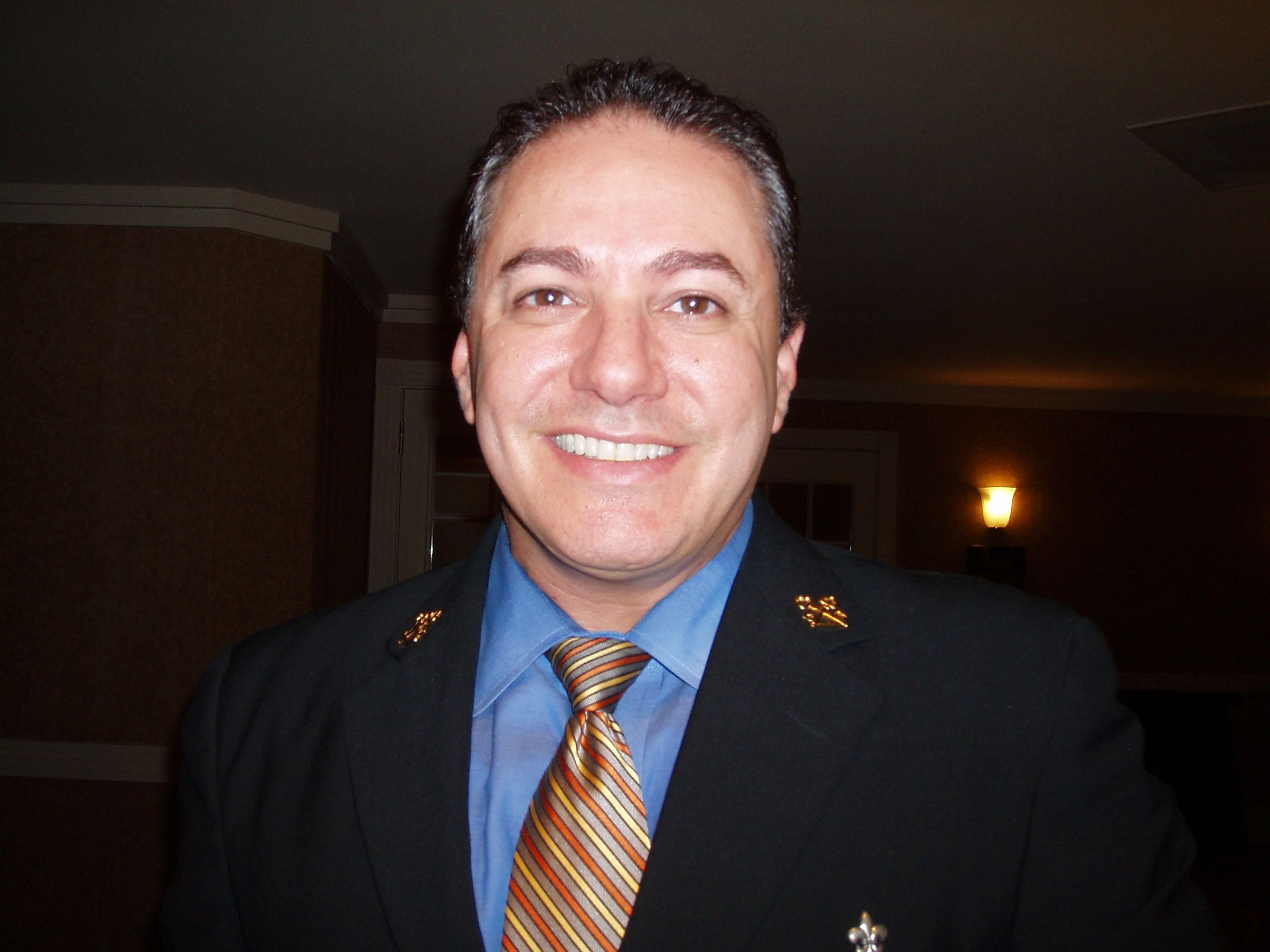 Insider Tips
LOCAL CULTURE
Clothing
Summer in New Orleans can be very hot and humid. We suggest light colored clothes, comfortable shoes and rain gear for those cooling afternoon thundershowers.
CONTEMPORARY LUXURY HOTEL IN NEW ORLEAN'S FRENCH QUARTER
Situated just two blocks from the historic French Quarter, six blocks from the river and front row for Mardis Gras, this luxury hotel in New Orleans is coveted for its location and Four-Diamond status. In the heart of the business district, the hotel is convenient for executives and leisure breaks. From fine, alfresco dining to stunning views from the 15th floor outdoor pool, this contemporary gem is perfectly appointed to explore the best New Orleans has to offer.
HOTEL HIGHLIGHTS
Restaurant & Lounges

Veranda Restaurant - Offering Breakfast, Lunch and Dinner. Ask about our daily lunch specials and homemade soups. The fresh pastries are made dai...

Amenities & Services

Our top-floor fitness centre features cardiovascular and weight equipment and complimentary fresh fruit. The pool overlooking the city offers food ...

SPECIAL PACKAGES

There's always something special happening at an InterContinental hotel. Whether you are looking for a fun-filled getaway or a place to host your n...
New Orleans
444 St Charles Ave
New Orleans , LA , 70130
United States
Front Desk +1-504-5255566
Languages spoken by staff
German, English, Spanish, Hindi, Croatian, Romanian, Tagalog, Turkish
Pet Policy
The InterContinental New Orleans is pet friendly. The maximum weight of the pet cannot exceed 40 pounds and a maximum of 2 pets per room. Pets cannot be left unattended in the room. A pet waiver will be required to be signed. Deposit is non refundable.
Pet Deposit $150.00 per stay
CHECK-IN

4:00 PM

CHECK-OUT

12:00 PM

Late Check out Available
Accessibility
Service animals allowed
10 Room(s) with Accessibility Standards
Parking
Guest Reviews
Rated

4.1

out of

5

 by

208

reviewers.
Rated

5.0

out of

5.0
 by
hafbreed76
Great price and convenient to New Orleans
This is the 2nd time I have stayed at this location and I really like the staff and quality for the price. It is only a few minutes from New Orleans and convenient to the highway without the noise. Great value!
June 5, 2014
Rated

5.0

out of

5.0
 by
Stars Basketball
Perfect for teams playing at Alario Center
The sales team wasn't lying about how easy it was to get from hotel to Alario Center. I would recommend teams stay here every time! The game room and guest laundry were a big plus for our team. Staff at front desk was excellent. Very accommodating!!! Thanks for a wonderful stay.
June 4, 2014
Rated

3.0

out of

5.0
 by
Back-2-Work
Excellent Service, Good Acomodations, Poor Dining
The service received by the staff is excellent. The rooms are clean, and accommodating. I can not say enough about the staff, and the lengths they go to in making guest comfortable. Good job guys. However... The dining is sub par at best. In the last 4 months, the quality of the food served by the restaurant has decreased significantly. The last meal that I consisted of a hamburger, fries, and garden salad. The hamburger was so greasy that I had to discard the soggy bun. The fries were not done and became greasy, limp, over-seasoned remnants of potato. The garden salad was old, wilted, and consisted of little more than lettuce, and tomatoes. I don't know if a change in management, budget, distributor, or staff is the cause of this problem. I can tell you that I plan on getting food from somewhere else the next time I visit the hotel. No reason to waste my money on inedible food.
June 1, 2014
Rated

5.0

out of

5.0
 by
QuickNick
What a Stay
One of the best Hotels I have ever stayed at. The staff, rooms, and Restaranr were wonderful.
June 1, 2014
Rated

4.0

out of

5.0
 by
AM-TX
Cruise park conveneience
Our stay was prior to a cruise out of New Orleans. The hotel was good for our limited stay and we were able to leave our car there instead of at the port. My only complaint is that I filled out information about our return date on the cruise and the hotel was not prepared to pick us up at the port. Scheduling for shuttle needs should be reviewed so that they are prepaid when guests are set to return. The onsite restaurant was disappointing but was including in our stay so we used. Service was slow and food was just so so.
May 31, 2014
Rated

5.0

out of

5.0
 by
Mike&Mak
Comfortable, convenient, and great service
The staff were the highlight of this hotel. All were extremely courteous and accommodating. The hotel room was generally clean but we did have one waste basket under the sink that housekeeping must have overlooked.
May 23, 2014
Rated

4.0

out of

5.0
 by
dh6559
Business Trip
The hotel location is great! There is no restroom in the exercise room or anywhere nearby which I feel is not acceptable. The exercise room needs some updating with new equipment and how about more equipment. It would be nice to have individual TV's on the equipment instead of a huge TV for such a small space. Wipes are never available to clean machines. I wish hotels would take into consideration better lighting in the bathroom for women. How about a mirror to apply make up! Better lighting and how about more outlets to the rooms. You have to search for available outlets!
May 18, 2014
Rated

4.0

out of

5.0
 by
BGutz
Better pillows than other Holiday Inns
Overpriced but then so was everything else in this area. A little bit hard to get to as well.
May 17, 2014
Rated

3.0

out of

5.0
 by
Ragin Cajun Man
Letdown
I travel about 4 to 5 times a year. I usually stay at a Holiday Inn because it offers a good value. However I felt like my most recent visit was disappointing. I booked a queen suite because I neede the room to accommodate my large family. When I pulled out the sofa sleeper, I discovered that the leg was broken. A person from Maintenance came up to take a look at it. He said that they didn't have any more sofas, but he did bring me a rollup bed. However I was still a bed short of my needs. Luckily, my daughter was able to sleep with my mom in another room or she would have had to sleep on the floor. In addition the knob on the bathroom door was broken and there was no hook on the back of the door to hang clothes. Finally, the shades on the doors between the bedroom and the living room were missing. I just wanted someone to know that the accommodations were less than satisfactory. On a positive note, the front desk staff was very friendly and helpful and the food in the restaurant was very good.
May 14, 2014
Rated

5.0

out of

5.0
 by
Holidayinnmetairielover
Best Holiday Inn Ever
I really enjoyed my stay at the hotel and would recommend this hotel to anybody. The staff is wonderful and they really go above and beyond in making sure that we were always taken care of. Thank you Holiday Inn Staff for making our stay wonderful.
May 14, 2014
Rated

4.0

out of

5.0
 by
Berlin Dan
Hotel Fine - Food quality not so much.
Everything about the hotel was fine. The staff at check in was professional and polite. We received accurate information about the airport shuttle, which was there on time. The shuttle driver was friendly and helpful. The room was fine, although the bathroom was a little cramped; however, we only stayed one night and it was functional and clean. Everything worked properly. The restaurant/bar is o.k., and the staff was more than friendly and polite. They smiled and joked with us, and it was clear that they were eager to please. The food quality was not so great, but it could have just been an off night, or the fact that we had been having great meals in New Orleans for a week. I ordered the catfish platter, expecting Trauth's quality (you have to be local to know about that). First, they were out of hushpuppies. Second, the fish itself was tasteless, and I suspect it was not that fresh. Just bland. The fries were good. My partner said his oysters were too greasy. Because of no hushpuppies, they did discount our meal 25%, which I thought was nice. I did not complain to the waitress, because food quality and prep is not her responsibility. I would not eat there again.
April 27, 2014
Rated

4.0

out of

5.0
 by
KRaza
Long stay Overall good Experience
I stayed in the hotel for over 30 days during 2 month time period and overall this was good experience, except couple of very important things. 1- Room air Conditioners I stayed in 5 different rooms on this property and found none of the room have A/C thermostat which is actually working. All rooms were extremly cold and their temperature permanantly set to 62, and doest not change no matter how many time you change it. i called Fron desk and they sent tech but he was not able to set and told me they are not fixable, and always set to 2 degree lower than value you set. So during all the stay i have to turn it off A/C after every 2 hour as i dont want to be convert in Dead body. Hotel should really focus on this. Parking:- This hotel has very limited parking space specially over weekend and when there is some conference going on on 2nd floor. during that 30 days stay i could not fing parking easily after 7:00pm and sometime has to park on road. You need at least 40 min to park if you are coming after 7:00pm and chances are you might not get it. Breakfast Breakfast is good but not free. the service is really really slow. On the average Breakfast wait time after order is 25 minutes and it feel more when you are in hurry in the morning. I hope Management will be focus on resolving these issues.
April 21, 2014
Rated

4.0

out of

5.0
 by
Ironman7
French Quarter Festival
Great time !!Manager Rick was a great help to us getting around New Orleans and the girls at the front desk were great !!
April 19, 2014
Rated

4.0

out of

5.0
 by
Sgp1120
Good location and very good staff
We stayed here on 4/11 to visit area colleges. Room was average, nothing spectacular but nothing bad. Clean and comfortable. Front desk was very helpful and pleasant. Friendly people at the front desk and restaurant/bar. Good economical choice. The location was very convenient and easy to access.
April 15, 2014
Rated

5.0

out of

5.0
 by
J.T.
Awesome service and staff, very comfortable rooms and views of the city.
I am delighted to say that this Holiday Inn is the best one yet from all the different places that I stayed due to work, The service is outstanding including the Management and Staff, The rooms are clean and the views are excellent from the room that I stayed in, the restaurant on premises is very good ,food was awesome, but the only thing that needs improvement at the restaurant is the timing of service, The Holiday Inn location is perfect, close to Downtown, Airport, Malls, and I-10. I would recommend this hotel to anyone, I will make it my future destination any time I visit New Orleans. thanks J.T.
April 12, 2014
Rated

5.0

out of

5.0
 by
Moosie33
Awesome Staff
I totally enjoyed my stay at the Holiday Inn Causeway! The entire staff make me feel like a Queen while I stay there! I look forward to every stay in New Orleans!!!
April 6, 2014
Rated

4.0

out of

5.0
 by
Diane R
Good place to stay close to the Airport
Very handy and close to the airport in NO. The food service was good for lunch. We caught a late flight in and they came to pick us up at the airport with the shuttle service. This was our second stay. The first one we had a small misunderstanding with the server in the restaurant. On this visit we had a server that was right on top of everything. Kept our glasses full of drinks and anything else we may have need during lunch. The room look twice as big as it did before we went to NYC. Good job. Thanks
April 4, 2014
Rated

4.0

out of

5.0
 by
Morgan 7
clean comfortable rooms
Room was clean and comfortable staff were nice and helpful i would recommend this hotel to others the only negative was limited parking
April 3, 2014
Rated

4.0

out of

5.0
 by
Diane R
Enjoyed out stay
We enjoyed our stay at the hotel and utilized the hotel shuttle service to the airport. Everything worked out well for us and the hotel staff was very accommodating.
April 2, 2014
Rated

5.0

out of

5.0
 by
dh6559
Business Trip
The location is very convenient and has easy access.
March 30, 2014
Rated

4.0

out of

5.0
 by
Ericka
Holiday Inn has Graduated - Great Front Desk Staff
I have not stayed at a Holiday Inn since I was a child and traveled with my parents. It's not the old Holiday Inn chain; they have progressed to compete with the likes of nice chain hotels. The room was clean and well maintained. All of the front desk staff were kind, professional, and attentive. The location sits near a major freeway and within less than 10 minutes by car you can have most any food that you desire on Veterans Blvd. My only criticisms were 1. the pillows on the bed are massive and I'm accustomed to a flatter kind. 2. My room did not have a microwave in it as I was expecting, but they did bring one to me; however, it was placed on the the desk instead of having its own place which made me have to move it to utilize the the desk, and 3. Houskeeping forgot to leave an extra roll of toilet paper and I had to call down to the front desk to get one.
March 26, 2014
Rated

5.0

out of

5.0
 by
thompson/jones
most comfortable pillows i've ever slept on.
This hotel was extremely clean and comfortable. I can't say enough about the staff, extremely friendly and accommodating, especially Lakisha and Luna. Whenever we had a question and went to the front desk the staff was very attentive. Will definitely stay at this hotel in the future. As a matter of fact online this am trying to make reservations for July but no rooms available. Kudos to all of you guys.
March 9, 2014
Rated

5.0

out of

5.0
 by
SweetNana55
Repeat Visit -- Still Pleased
My experience at this hotel has been consistent over several visits. I always sleep well here. The beds are comfortable and the linens are soft. The light blocking drapes do the job of making the room cozy and dark when you are trying to sleep. The staff is responsive to your needs, with a friendly greeting and a smile. I ate several meals in the hotel's restaurant this visit and was not disappointed with any of them. Will I come back again? You betcha!
March 4, 2014
Rated

5.0

out of

5.0
 by
Brenda bee
Great Customer Care!
from transportation from the airport to the hotel to departing the hotel to the cruise line these people were fantastic! Checking in was a great experience there were two women checking us in.. they were very respectful, courteous and kind. The rooms were Nice and Clean. I would definitely recommend this place and I would stay here again. ;) Brenda B
March 2, 2014
Rated

5.0

out of

5.0
great place to stay.
The staff was friendly and thanks for the night Auditor that check me in. This is a great hotel and very friendly staff.
March 1, 2014
Rated

1.0

out of

5.0
 by
Piddler
Terrible Experience
We checked in and it was a positive experience. From there it was all downhill. Order breakfast via room service; had to leave a message and kitchen would call back. 30 minutes later went down to restaurant; they were busy so they took my order and told me 30 minutes guarantee room service. 45 minutes later went down and the order was never put in. Finally received meal and it was cold. Restaurant manager gave to us for free which is not what we wanted - we wanted room service and hot food. Saturday evening we returned to our room which was never cleaned. Called front desk - told since I had the rest sign on door at 11:30 the room was not cleaned - they sent up new towels. About 10 minutes later sitting in our room and a couple opened our door and walked in - needless to say this was unacceptable. There are a lot of what if's should we not have been dressed. Went down to front desk as our keys no longer worked and informed the front desk of the situation. The desk clerk asked what we wanted - I informed her a free room as giving out our room to someone else and having them enter our room was unacceptable. I stay at Holidays Inn all across the country and this was the worst experience I have ever had. Would not recommend and will never stay there again.
February 26, 2014
Rated

1.0

out of

5.0
 by
Roadwarrior62
Shuttle Service and Check in
As an IHG Platinum member who stays at this Hotel multiple times per month, The service has become increasingly worse. Landed at 4:00 PM...went to transportation center as usual, called for a pick up....was rude to on the phone, and after 45 minutes, took a cab to Hotel. Informed the desk staff what happened and wasnt offered anything to make me want to come back. Im done with this Hotel. I will stay at the Hilton from now on. Thats about 9 nights you are losing before I tell my co-workers about this hotel. Very dissatisfied with this hotel for the last 10 stays. You lost a customer.
February 15, 2014
Rated

5.0

out of

5.0
 by
SweetNana
Great visit to NOLA
This hotel is convenient to the airport and downtown since it is right off I-10 and between both. The accommodations are comfortable and the staff couldn't be friendlier. They respond quickly to any needs and always with a smile. The on-site restaurant and exercise facility are an added bonus. I stay here several times per year and have never been disappointed.
February 4, 2014
Rated

5.0

out of

5.0
 by
BECCA4989
AWESOME PLACE TO STAY
THIS HOTEL WAS PERFECT. EVERYONE WAS SO FRIENDLY AND WILLING TO MAKE YOUR STAY THE BEST EVER. THERE ARE TWO LADIES THAT I WOULD REALLY LIKE TO SAY "AWESOME" TOO. NADIA & MAYA. THOSE TWO LADIES WERE SO VERY NICE AND HELPFUL. THEY WENT ABOVE AND BEYOND TO MAKE SURE OUR STAY WAS REMEMBERABLE. WE REMEMBER NADIA FROM THE HOLIDAY INN EXPRESS DOWNTOWN NEW ORLEANDS. IT WAS SO VERY NICE TO SEE HER. I DO RECOMMEND THIS HOTEL IF YOUR IN METAIRIE, LA. THE STAFF IN THE RESTURANT/BAR AREA WERE AS WELL VERY FRIENDLY AND THE FOOD WAS "AWESOME".
January 30, 2014
Rated

5.0

out of

5.0
 by
tjurs
wish we couldve stayed longer...
Check in was smooth. Room was clean and nice. Comfortable beds I want one for my home pillows to. Staff was nice. Restaurant good staff and food. Over all we had a nice stay and we enjoyed every part of our stay also Bourbon st ...
January 4, 2014