Skip Navigation
English
|
|
|
|

Sign In

Book online or call: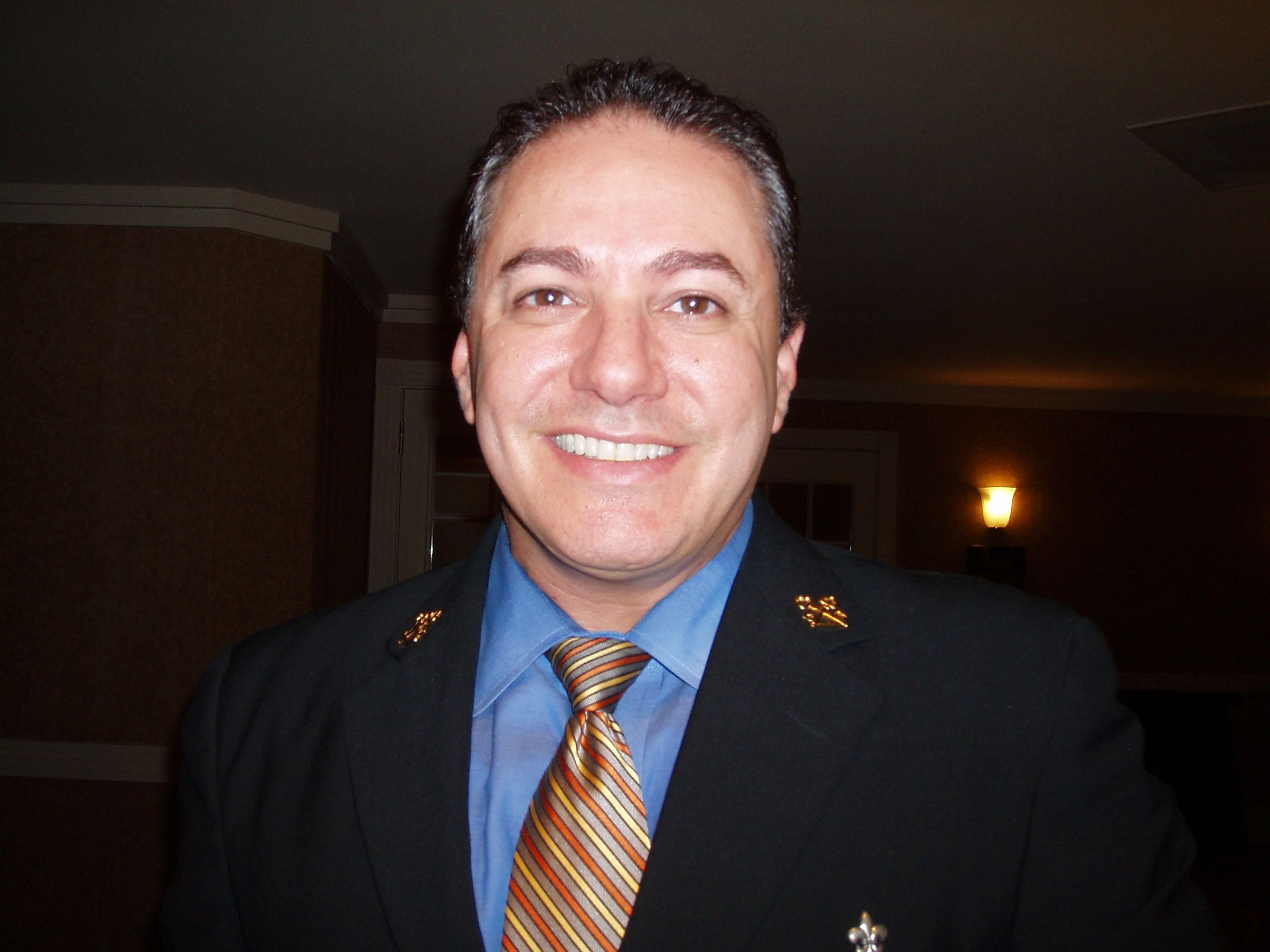 Insider Tips
LOCAL CULTURE
Clothing
Summer in New Orleans can be very hot and humid. We suggest light colored clothes, comfortable shoes and rain gear for those cooling afternoon thundershowers.
CONTEMPORARY LUXURY HOTEL IN NEW ORLEAN'S FRENCH QUARTER
Situated just two blocks from the historic French Quarter, six blocks from the river and front row for Mardis Gras, this luxury hotel in New Orleans is coveted for its location and Four-Diamond status. In the heart of the business district, the hotel is convenient for executives and leisure breaks. From fine, alfresco dining to stunning views from the 15th floor outdoor pool, this contemporary gem is perfectly appointed to explore the best New Orleans has to offer.
HOTEL HIGHLIGHTS
Restaurant & Lounges

Veranda Restaurant - Offering Breakfast, Lunch and Dinner. Ask about our daily lunch specials and homemade soups. The fresh pastries are made dai...

Amenities & Services

Our top-floor fitness centre features cardiovascular and weight equipment and complimentary fresh fruit. The pool overlooking the city offers food ...

SPECIAL PACKAGES

There's always something special happening at an InterContinental hotel. Whether you are looking for a fun-filled getaway or a place to host your n...
New Orleans
444 St Charles Ave
New Orleans , LA , 70130
United States
Front Desk +1-504-5255566
Languages spoken by staff
German, English, Spanish, Hindi, Croatian, Romanian, Tagalog, Turkish
Pet Policy
The InterContinental New Orleans is pet friendly. The maximum weight of the pet cannot exceed 40 pounds and a maximum of 2 pets per room. Pets cannot be left unattended in the room. A pet waiver will be required to be signed. Deposit is non refundable.
Pet Deposit $150.00 per stay
CHECK-IN

4:00 PM

CHECK-OUT

12:00 PM

Late Check out Available
Accessibility
Service animals allowed
10 Room(s) with Accessibility Standards
Parking
Guest Reviews
Rated

4.2

out of

5

 by

244

reviewers.
Rated

5.0

out of

5.0
 by
dancemachine
Excellent location and customer service
Staff was extremely nice and pleasant. Hotel was clean and appearance was great.
June 12, 2014
Rated

5.0

out of

5.0
 by
Seminols
Excellent Staff
The staff was very friendly and accomodating from housekeepers, breakfast staff, and maintenance. The hotel was very clean even during a busy breakfast. Monique and Gail are extremely professional and top notch employees. Staybridge Suites is very fortunate to have the staff in New Orleans that they do. I look forward to returning for another wonderful vacation. Thank you for making our vacation a success.
June 12, 2014
Rated

5.0

out of

5.0
 by
Geri4
great staff
great location, wonderful staff, delicious breakfast !!!
June 11, 2014
Rated

5.0

out of

5.0
 by
cbrown133
Great staff!!!!!
My overall experience was great I would recommend this property and I will stay at your property every time I am in town.....Thanks for all the great service!!! Your front desk manager and team ROCK!!!!!
June 11, 2014
Rated

5.0

out of

5.0
 by
HOTDOG22
No problems
First time I ever stayed at any hotel and not had problems. Keep up the great work!
June 10, 2014
Rated

3.0

out of

5.0
 by
Penguin42
Rooms are nice, Front desk staff not very helpful
The location is great to hop on the trolly, walk to the French Quater or Casino. The front desk staff were not very helpful with directions or recommendations. You must talk to the Concierge, Myra who is wonderful. SHe gives the best informaiton and suggestions. When she is not their, you are on your own. Breakfast gets boring if you are there for more then 3 days.
June 9, 2014
Rated

3.0

out of

5.0
 by
AJStayed
Great Location/Rate
Perfect location and rate. Within walking distance to the touristy area. Great resturants nearby.
June 9, 2014
Rated

5.0

out of

5.0
 by
casey2
Great location and good value.
The staff was friendly and helpful. We took advantage of and appreciated the complimentary breakfasts. We also attended the Social on a couple of occasions. Great idea for weary travelers who want to grab a quick bite or a drink. We found the concierge, Myra, to be an excellent source of travel information and advice. This hotel is a short walk to the French Quarter or to Canal St. for a trolley ride. Riverwalk shopping is also close. Very good value for the money.
June 6, 2014
Rated

2.0

out of

5.0
 by
creepinred
comfortable atmosphere in room
terrible service staff,bring your own towels and lines if you like clean things.
June 5, 2014
Rated

5.0

out of

5.0
 by
Tiffany31
Huge Suite and very relaxed
The hotel was exactly what I imagined from reading previous reviews. Staybridge is not a "luxury" hotel but definitely met all my expectations. Very clean and professional. The pantry could have used a restocking. I was amazed at the size of the room and all of the things that the kitchen was stocked with. The pool looked like it would have been great but we weren't able to use it due to the fact that it was raining. I would warn that there isn't a bar or resteraunt in the hotel but being in New Orleans that wasn't a necessity for us. I would absolutey stay there again.
June 5, 2014
Rated

2.0

out of

5.0
 by
vocalcanvas
Disappointing
Cons: Slow check-in. Incorrectly billed upon check-in. Staff was rude and uncooperative. 5-hour wait for linens. Front desk personnel forgot to log in one of our rooms in the computer which resulted in the hotel security breaking into our room by breaking the locks in the middle of the night just to see if the room was occupied! Pros: Excellent full, hot breakfast. Manager was very apologetic, friendly and comped the full room amount for the room that was broken into the night before, and she fixed the billing errors that were made upon check-in.
June 5, 2014
Rated

2.0

out of

5.0
 by
miriamqtoo
It was alright.
the helpfulness of the staff was about 50/50. The ones that were good, were really good. It was NOT horrible. But we have stayed in better Staybridge Suites.
June 4, 2014
Rated

1.0

out of

5.0
 by
Philacosmo
Front desk sabotages the whole experience
The front desk staff of Staybridge Suites New Orleans provided the worst front desk experience of my lifetime travel experience. The woman double charged for my room which I had already paid for so I had to call and email a request to refund the double charge. The woman gave me wrong breakfast hours - she stated the weekend hours but not the weekday hours - so arriving hungry at 9:30 am on Monday morning I found the breakfast room cleared and blocked off. The woman failed to inform that the internet password changes daily...I had to learn the truth the hard way. The woman failed to inform upon my Saturday check in that there is no room service on weekends; I would have saved my towels immediately if this was shared upon check-in. And when I phoned on Sunday afternoon for clean towels, I had to wait five hours and call three times before clean towels were brought up.
June 3, 2014
Rated

4.0

out of

5.0
 by
Dumaflunkie
Bed
Bed was less than desirable, not comfortable. Seemed old and broken down.
June 3, 2014
Rated

5.0

out of

5.0
 by
AJ11111
Great location
The Staybridge was a great location for our recent visit to NOLA. The suites are clean and comfortable. The breakfast buffet and Social meals were great.
June 3, 2014
Rated

2.0

out of

5.0
 by
jzilli1
Okay - not great
I have been to other Staybridges and this one was not up to par. Really worn down rooms - the wallpaper in the bathroom vanity area was worn and torn, kitchen looked old, the furniture looked run down. I will not be coming here again for the price I paid.
June 2, 2014
Rated

5.0

out of

5.0
 by
atnn
Very impressive hotel experience
We were in New Orleans for vacation and were pleasantly surprised by the room we stayed in. It was very spacious and we all got a good night's sleep. The bed's were comfortable. The breakfast buffet was good. Parking was across the street, although we had to pay each day. The hotel is located not too far from the French Quarter. We got some good walking in during our stay. I would definitely stay at the Staybridge Suites again when in New Orleans.
June 1, 2014
Rated

5.0

out of

5.0
 by
Cookie73
YUSEF
It was great staying at Staybridge Suites. I will recommend it to my family and friends.
May 30, 2014
Rated

4.0

out of

5.0
 by
Teachlochmore
Recommended
Location, value, and the excellent and friendly service from the entire hotel staff make this an easy recommendation to make. Any requests and issues were quickly resolved to my complete satisfaction. Will stay at this property again.
May 9, 2014
Rated

5.0

out of

5.0
 by
SweetFre
Personalized Service
If you want a clean, quiet, newly renovated, in the heart of Downtown New Orleans - THIS is the property for you. The staff is very attentive & the prices are extremely affordable!
April 29, 2014
Rated

5.0

out of

5.0
 by
Carol P.
Great service and location
My roommate and I stayed here for four days and had a great experience! The location is on a busy road but it's just a short 10 minute walk from all the action in the French Quarter. It was quiet at night. Everyone who worked there was pleasant and helpful and I highly recommend this hotel.
April 22, 2014
Rated

1.0

out of

5.0
 by
BaiGeo
Desk personnel were rude and did not acknowledge presence upon arrival.
Desk personnel were too busy talking to one another. Room was not ready and had to wait two hours past check in time for room. This appeared to be a problem with numerous guests. Finally a supervisor arrived and this helped and one couple were given free parking which we were told was not available upon arrival. We were given one nights stay, but had to remind the desk person when checking out as the bill did not reflect the free night. Did not have room assigned and was not greeted as an IHG Club member. Room was clean when finally assigned. I have stayed a numerous Staybridge for long periods and if this had been my first stay I would have never stayed at another Staybridge Suites. During the three night stay had to find a maid to get clean towels.
April 12, 2014
Rated

4.0

out of

5.0
 by
carolanddoug
Good Stay: But Inconsistant Upgrades
This was my first time staying at a Staybridge, even though I have been a member of the Rewards Club for many years. I was happy with the hotel: the room was clean and the staff was friendly. The location was good, as were the breakfasts. We were there during a period of construction, as the breakfast room downstairs was being redone. The only thing that disappointed me was the way upgrades were handled for Platinum Elite members. We checked in with friends we were traveling with. The friends, who just qualified for Platinum Elite because of signing up for a charge card deal, were upgraded to a two bedroom two bathroom suite. Our room, which was fine for the two of us, was a room that just consisted of one bedroom. We have over 200,000 points more than our friends. When completing a survey for IHG, I mentioned this fact on the survey. I received a reply from IHG saying that they were sure the hotel would make it right for us. I thought the hotel would give us some bonus points or something...not that I expected it, but with IHG saying what they did. I never heard anything from the hotel. Hearing from them would have been a great move toward customer relations. I strongly feel that all else considered, the best room upgrades should be given to the people who have been loyal for many years and have stayed at IHG properties more than other people. I know that rooms are usually preassigned to Platinum Elite members and I also know that hotels have access to the number of points people have because on two of my recent stays at IHG properties, my number of points has been recorded on my key card envelope. As I said, we checked in at the same time as the friends we were traveling with. I was very happy that they were given such a great room; however, I think this could have been handled in a fairer way by the hotel by giving us a comparable room.
April 6, 2014
Rated

4.0

out of

5.0
 by
MuskieJr
nice room for the price
We stayed Thursday through Monday and was informed at check-in that the property is considered extended stay on the weekend. That meant there was limited housekeeping. I asked for my room to be vacuumed and I was offered the vacuum to take and use my self. She ended up taking care of it but was very rude about it. I recommend the property but just don't expect much from housekeeping. Parking was conveniently located but was limited and a real tight fit.
April 5, 2014
Rated

1.0

out of

5.0
 by
Upset customer again
terrible counter service
i did not get a chance to stay due to the incorrect room assignment. They gave me a smoking room when my profile clearly states non-smoking. The front counter lady was rude and not helpful. I decided to cancel my reservation but the lady did not give me my cancellation because she said she was too busy to work on it. I wound staying at a Holiday Inn down the street. Well to my surprise my American card was invoiced for the 2 night stay. I am still fighting the charges. The hotel manager will not return my calls or take them. This is a terrible way to run a hotel.
March 28, 2014
Rated

3.0

out of

5.0
 by
NOZZZ
Room could be cleaner
Especially the counter and end table tops! There were traces of sugary drinks everywhere!
March 14, 2014
Rated

4.0

out of

5.0
 by
Johnden06
awesome stay
I had an awesome stay at this hotel. I had a nice sleep and it was a nice place to socialize. The only problem that I really had was the internet. I couldn't ever establish a good connection so if you are a techy bring your own hotspot or something because the internet here can be intermittent at best if it works at all.
March 8, 2014
Rated

5.0

out of

5.0
 by
brenda2013
Quick getaway
Brittany was very welcoming upon our arrival. It was too early for check in so she provided a locked room for our luggage and introduced us to the Concierge and she helped us tremendously. All of her recommendations were spot on. She marked the map for us so we would know exactly where each place was. The food establishments were perfect for what we wanted which was not fancy but good food at a decent price. I would definitely recommend this location for its convenience and staff. Thanks to all for a great stay.
February 22, 2014
Rated

5.0

out of

5.0
 by
Tx Jeanie
Enjoyed the view from the 10th floor
I searched for this hotel.....and was pleasantly surprised a the price and the quality of the room. It suited boyfriend and I perfectly. The only draw back was the 68 degrees the room was set on.....and did not move!!! At nite that was a little too warm for us. The staff was a real delight....Montique and I talked before I came and she was very helpful! Also our concierge was a great help with attractions and restaurants. Our visit was a full 4 nights and we would definitely come back..... Tx Jeanie
February 13, 2014
Rated

5.0

out of

5.0
 by
Roger Dodger
Excellent
Before making my reservation, I called the hotel and talked to Corinna. She assured me that I would be pleased with the hotel, and I was not disappointed. We reserved 6 rooms for family before leaving on a cruise. When I checked in, I was pleased to meet Corinna. Initially, there was a problem with the room I was assigned, but Corinna quickly switched my room, and it was great, I would definitely stay in this hotel again. We were within 8 or 10 blocks from our cruise ship, and most of the family walked, luggage in tow to the ship. Great location, Great Hotel, Great Service.
February 11, 2014