Skip Navigation
English
|
|
|
|

Sign In

Book online or call: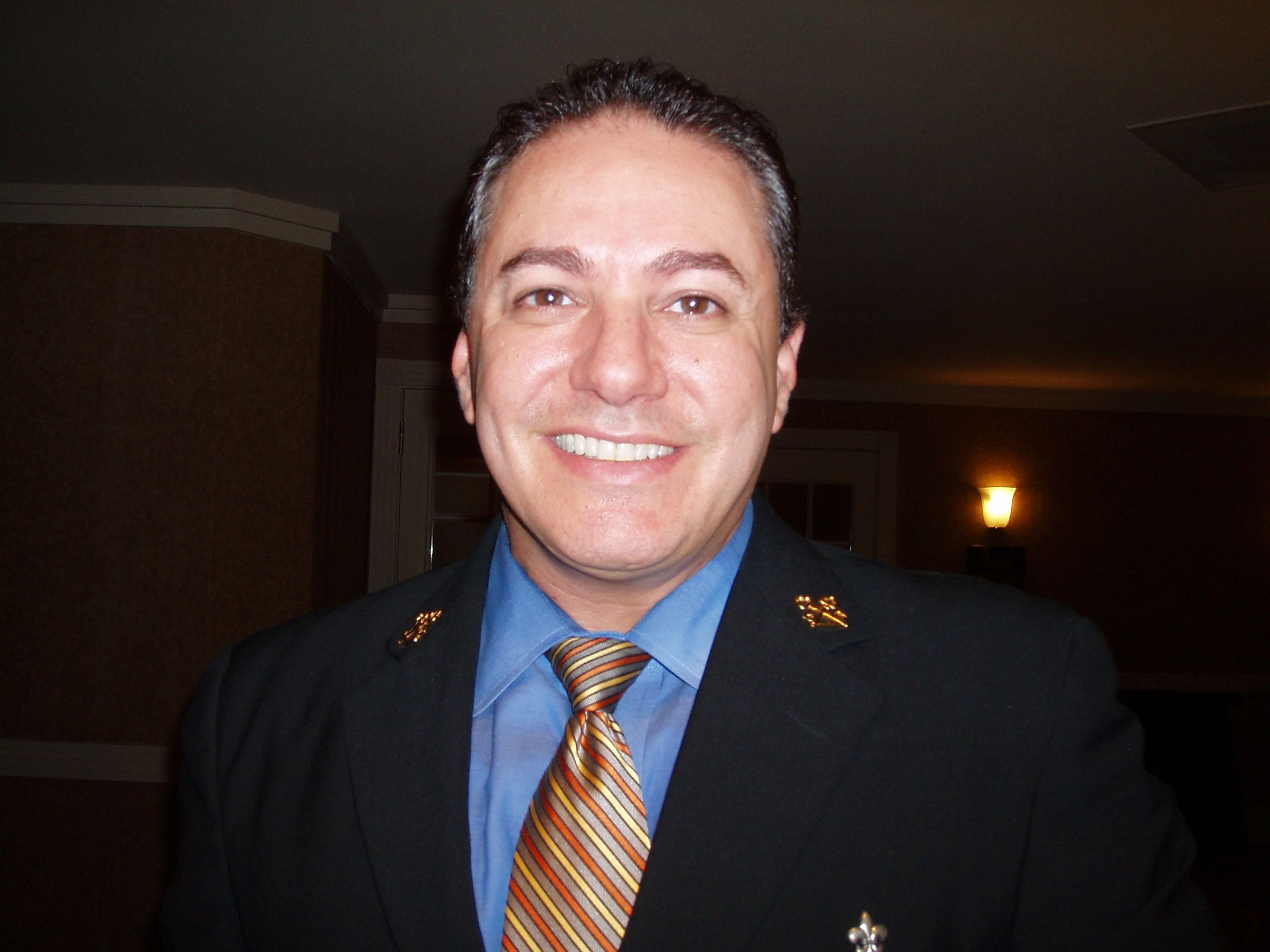 Insider Tips
LOCAL CULTURE
Clothing
Summer in New Orleans can be very hot and humid. We suggest light colored clothes, comfortable shoes and rain gear for those cooling afternoon thundershowers.
CONTEMPORARY LUXURY HOTEL IN NEW ORLEAN'S FRENCH QUARTER
Situated just two blocks from the historic French Quarter, six blocks from the river and front row for Mardis Gras, this luxury hotel in New Orleans is coveted for its location and Four-Diamond status. In the heart of the business district, the hotel is convenient for executives and leisure breaks. From fine, alfresco dining to stunning views from the 15th floor outdoor pool, this contemporary gem is perfectly appointed to explore the best New Orleans has to offer.
HOTEL HIGHLIGHTS
Restaurant & Lounges

Veranda Restaurant - Offering Breakfast, Lunch and Dinner. Ask about our daily lunch specials and homemade soups. The fresh pastries are made dai...

Amenities & Services

Our top-floor fitness centre features cardiovascular and weight equipment and complimentary fresh fruit. The pool overlooking the city offers food ...

SPECIAL PACKAGES

There's always something special happening at an InterContinental hotel. Whether you are looking for a fun-filled getaway or a place to host your n...
New Orleans
444 St Charles Ave

New Orleans

,

LA

,

70130

United States

Front Desk

+1-504-5255566
Languages spoken by staff
German, English, Spanish, Hindi, Croatian, Romanian, Tagalog, Turkish
Pet Policy
The InterContinental New Orleans is pet friendly. The maximum weight of the pet cannot exceed 40 pounds and a maximum of 2 pets per room. Pets cannot be left unattended in the room. A pet waiver will be required to be signed. Deposit is non refundable.
Pet Deposit $150.00 per stay
CHECK-IN

4:00 PM

CHECK-OUT

12:00 PM

Late Check out Available
Accessibility
Service animals allowed
10 Room(s) with Accessibility Standards
Parking
Guest Reviews
Rated

4.2

out of

5

 by

269

reviewers.
Rated

2.0

out of

5.0
 by
Pop Tart
Dirty Room / Cleaning service non existent
I typically stay at Staybridge Inns, this particular Inn was dirty and I had to call the front desk 3x to get clean towels.
August 5, 2014
Rated

5.0

out of

5.0
 by
Travler of the Southland
Downtown Experience
This 18 story hotel allowed a wonderful look over New Orleans. Feeling snug and secure in this hotel, while overlooking a large portion of the city was a welcome retreat. The tasteful design, attentive staff, and social event made it a place to return to. This hotel was also not lacking any in cleanliness and the elevators were quick.
August 5, 2014
Rated

3.0

out of

5.0
 by
bgwhitfield
Very pet friendly, good location
We decided to stay here because of our pets. The closest park is about 3 blocks, the people at the hotel were nice to the pets. Although not overly friendly the staff is nice as long as you talk to them first. The continental breakfast was OK, the ladies working down there wree extra helpful to some kids trying to make waffles. The pool area was nice as well as the grounds. It is a good walk to Bourbon street but really nice if you are going to the dome. Over-all I would go back if I am taking my pets. Being an IHG member, I was never acknowledged and do not even know if they knew. That is a first.
August 5, 2014
Rated

5.0

out of

5.0
 by
MGJLH
Great place to stay
One complaint ..we asked for clean towels for the next day and they were not delivered to our room. We had to call the desk when we returned and ask them to bring them to us. Otherwise a great place to stay.
August 3, 2014
Rated

5.0

out of

5.0
 by
sam0742
Excellent Location
This property is in the center of the action. After checking in, we parked the car and never used it until we left town. We walked to all the locations we wanted to visit, i.e. the French Quarter and The National World War II Museum. The only time we got into a car was when a local friend picked us to go to dinner at a location that was a few miles away.
July 24, 2014
Rated

3.0

out of

5.0
 by
hdintx
Attention to detail
This hotel could be a great place with better attention to detail
July 22, 2014
Rated

5.0

out of

5.0
 by
ladyBon
hotel great location
I have stay here at this location for the past five years. Clean and great food, close to the casino and canal street. Don't need a car when staying at his hotel. Good exercise walking . If you need directions the staff explains well.
July 17, 2014
Rated

1.0

out of

5.0
 by
Pop Tart
Comfortable bed
Comfortable bed only Room was dirty, had to call front desk 3x in one day just to get clean towels. We stayed 6 nights and their idea of light housekeeping is all wrong
July 14, 2014
Rated

5.0

out of

5.0
 by
cbrown133
Great Service all around!!!!
I really enjoyed my stay there.....everyone was so helpful and they really took care of me and my family......the front desk is amazing!!!
July 2, 2014
Rated

2.0

out of

5.0
 by
KelCSquirt
Would not recommend.
Price left much to be desired. Poor functionality of wifi, toilets, air, bed, etc. Proximity to attractions a plus, but will not stay here again.
July 2, 2014
Rated

3.0

out of

5.0
 by
mdlf
Comfortable but misinformed booking
Nice hotel, great hot breakfast. But discrepancy between booking and actual accomodations. Please be careful when booking your room/suite regarding sleeping accomodations, actual check-in/-out times, and available space in parking garage.
July 2, 2014
Rated

4.0

out of

5.0
 by
merch_mom
Clean, comfortable facilities
Everything was clean and comfortable at the hotel. We didn't use the pool, but I don't think I would have wanted to. It looked a little green. I didn't see anyone ever in it. The staff were nice and polite. The beds were very comfortable. It was nice and quiet in the rooms.
June 29, 2014
Rated

2.0

out of

5.0
 by
Bhart1584
Poor Service
we checked in on the 14th, right before 7 pm. When checking in there appeared to be a problem and the desk clerk radioed someone about our room and the response I heard was that they would be done cleaning it in a few minutes. The next morning (Sun) when I went to breakfast at 9:30 am, there were no meats available on the complimentary breakfast bar. I looked into the kitchen area where the door was opened and asked when they would be bringing some more out. The lady told me they weren't making anymore. I asked her about the plate of bacon sitting on top of the oven thingy and she said "that's for us" and moved it where it couldn't be seen from the open door. There was no coffee at all during the day after breakfast. No pots even out let alone none in pots. On Sun afternoon about 4 pm I checked my bank account online. There was the pending $25 fee I was told about (for incidentals) as well as a pending fee for $104. After our meal we walked back over to the hotel and I asked the clerk about it. The first girl I talked to didn't know couldn't figure out why it was there when she looked it up. The second looked at the screen and said I was being charged because our free hotel nights were not fully covered by the points. I told her that I had received no communication to this effect from IHG and even pulled up my confirmation to show her. Instead of looking at it she told the first female "Whatever, just credit it back." Then walked off. Apparently the first girl couldn't get it to credit so she called the second one back. while she was there, I again asked about the charge. She then told me about the fact that their hotel had recently been renovated and because of this the computer system was charging people. It happened all the time and they would just credit my account back $100 dollars. I mentioned to her that it was actually $104 and her response was "Yeah, whatever, that amount." On Monday at 8:40, I went down to breakfast, and they were again out of meat product, and I had to ask twice and wait about 10 minutes before they brought anymore out. And on Sunday, when I went to breakfast (at 9:30) one of the elevators was not working. We left the hotel some time between 11:30 and 12, and it still wasn't working. People were getting on the elevator and riding it up just to go down. (like on the cruise ship) It was a half hour before we were able to get down from the 18th floor on the elevator. The couple waiting with us and their dog waited longer than we did because of how packed it was. I went to the front desk to let them know about the people riding up (I don't know what I really expected them to do, but I thought they should know) the person's response was "Yeah, we've already gotten a lot of complaints about that."
June 27, 2014
Rated

5.0

out of

5.0
 by
mkpohls
Large suite convienient location
I stayed at this hotel for a conference at the convention center, but it is in a great location to enjoy the French Quarter as well. I was pleasantly surprised at the size of the room and especially the kitchenette with a full sized refrigerator and a dishwasher. I will plan to stay here again when back in New Orleans!
June 27, 2014
Rated

5.0

out of

5.0
 by
RoxanneNC
Excellent place to stay
Every aspect of my stay was great. The staff was friendly, kind and approachable. Breakfast was good and better than expected. Would definitely stay again.
June 26, 2014
Rated

4.0

out of

5.0
 by
arch3360
Average Hotel
This Staybridge Suites was just one of the more average ones. The room was spacious and clean and accommodated my special request for hypoallergenic. The location was excellent to sites within the city. It seemed like a safe area. Staff was adequately friendly - more invested in talking with each other. Food was poor quality.
June 24, 2014
Rated

4.0

out of

5.0
 by
feelingnolove
slow check in
We arrived hours before our check in time so we were prepared for our rooms not to be ready. We left and did some sight seeing. At 3:45 we went back and two of our 3 rooms were ready, but my family's room was not. It was not ready for another 2 and 1/2 hours. The only explanation we recieved for this was that they were understaffed. Our reservations were made 2 months prior. I found the wait time unsatisfactory. They gave us a refund for our parking, but that was shared by the 2 other families that were with us, so actually this did not justify our inconvenience. The next day I explained this to one of the managers and was told that we could get complimentary parking in the hotel's parking lot after our time expired on that Wednesday in the public parking lot. She was not there that Wednesday and the front staff person that was there went to call to ask about this and came back and said that the manager said she hadn't spoken to anyone about this. This was the most upsetting, that I was lied to and made to look like I lied. We then just paid for two more days parking in the public parking lot. The front desk staff that was there at the begiining of the week were not very friendly; no smiles, it felt as if we were inconveniencing them. The front desk staff at the end of the week had warm greetings to offer and had bright, cheery smiles. This same group of front desk staff seemed more mature and more people friendly. It would have been nice to have had this front desk staff the whole time we were there.
June 24, 2014
Rated

5.0

out of

5.0
 by
Cats_Eye
Great Hotel
I loved the kitchen in the room and the large bathroom. I also loved the pantry idea by the lobby. The breakfast was perfect!! I was almost going to complain saying, "I thought this was continental??" And to find out it was---THE BEST!! Great choices and the food was awesome.
June 19, 2014
Rated

5.0

out of

5.0
 by
Mone52180
Great Service
What made this stay comfortable for my family and I were the employees. They all were nice and always willing to help and provide ideas for what we could do around the city. The atmosphere was comfortable and I felt safe within the hotel.
June 19, 2014
Rated

5.0

out of

5.0
 by
Pegaleg
A Definite 'will stay again"
Great locations, service, amenities - definitely will stay again.
June 18, 2014
Rated

4.0

out of

5.0
 by
Kantha
Great Location and friendly staff
Staff were very friendly and helpful. They resolved a complaint we had about the room immediately. Lisa in housekeeping was very professional and courteous. She is certainly an asset to the hotel. Breakfast was great. Ladies that worked in breakfast area were super friendly and ensured that the place was clean.The rooms were clean and spacious. Location was perfect. Walking distances to attractions. Would definitely sya here again and recommend to friends.
June 18, 2014
Rated

5.0

out of

5.0
 by
Songsungblue
Extras without paying extra
I really appreciate getting to have breakfast and a social hour in the hotel. My husband was at a convention so I was alone in the city. I didn't want to walk around looking for some place to eat. With the Staybridge Suites I had the option of the free breakfast buffet or I could have made my own breakfast in the room.
June 17, 2014
Rated

5.0

out of

5.0
 by
Coo Yon
Nice modern clean suite.
Room was nice and comfortable. Very modern and clean. Breakfast bar was well stocked with good choices. Breakfast servers were very attentive, courterous, and pleasant. Front desk workers need to work on their social skills. Not very friendly or attentive upon check-in.
June 14, 2014
Rated

5.0

out of

5.0
 by
New New
friendly people warm atmosphere
My stay was very enjoyable I will return again The front desk staff and the breakfast staff was truly amazing and helpful
June 12, 2014
Rated

4.0

out of

5.0
 by
hawaii-j
Great Location
Visited the end of May with the in-laws who were more then pleased with their own suite and the full breakfast. This property is clean, the staff is great, and it's in walking distance of everything, including the River Walk, French Quarter, and Trolley Lines. And one of the best restaurants in town (Mothers) is just across the street. Excellent bang for your buck!
June 12, 2014
Rated

5.0

out of

5.0
 by
dancemachine
Excellent location and customer service
Staff was extremely nice and pleasant. Hotel was clean and appearance was great.
June 12, 2014
Rated

5.0

out of

5.0
 by
Seminols
Excellent Staff
The staff was very friendly and accomodating from housekeepers, breakfast staff, and maintenance. The hotel was very clean even during a busy breakfast. Monique and Gail are extremely professional and top notch employees. Staybridge Suites is very fortunate to have the staff in New Orleans that they do. I look forward to returning for another wonderful vacation. Thank you for making our vacation a success.
June 12, 2014
Rated

5.0

out of

5.0
 by
Geri4
great staff
great location, wonderful staff, delicious breakfast !!!
June 11, 2014
Rated

5.0

out of

5.0
 by
cbrown133
Great staff!!!!!
My overall experience was great I would recommend this property and I will stay at your property every time I am in town.....Thanks for all the great service!!! Your front desk manager and team ROCK!!!!!
June 11, 2014
Rated

5.0

out of

5.0
 by
HOTDOG22
No problems
First time I ever stayed at any hotel and not had problems. Keep up the great work!
June 10, 2014