Skip Navigation
English
|
|
|
|

Sign In

Book online or call: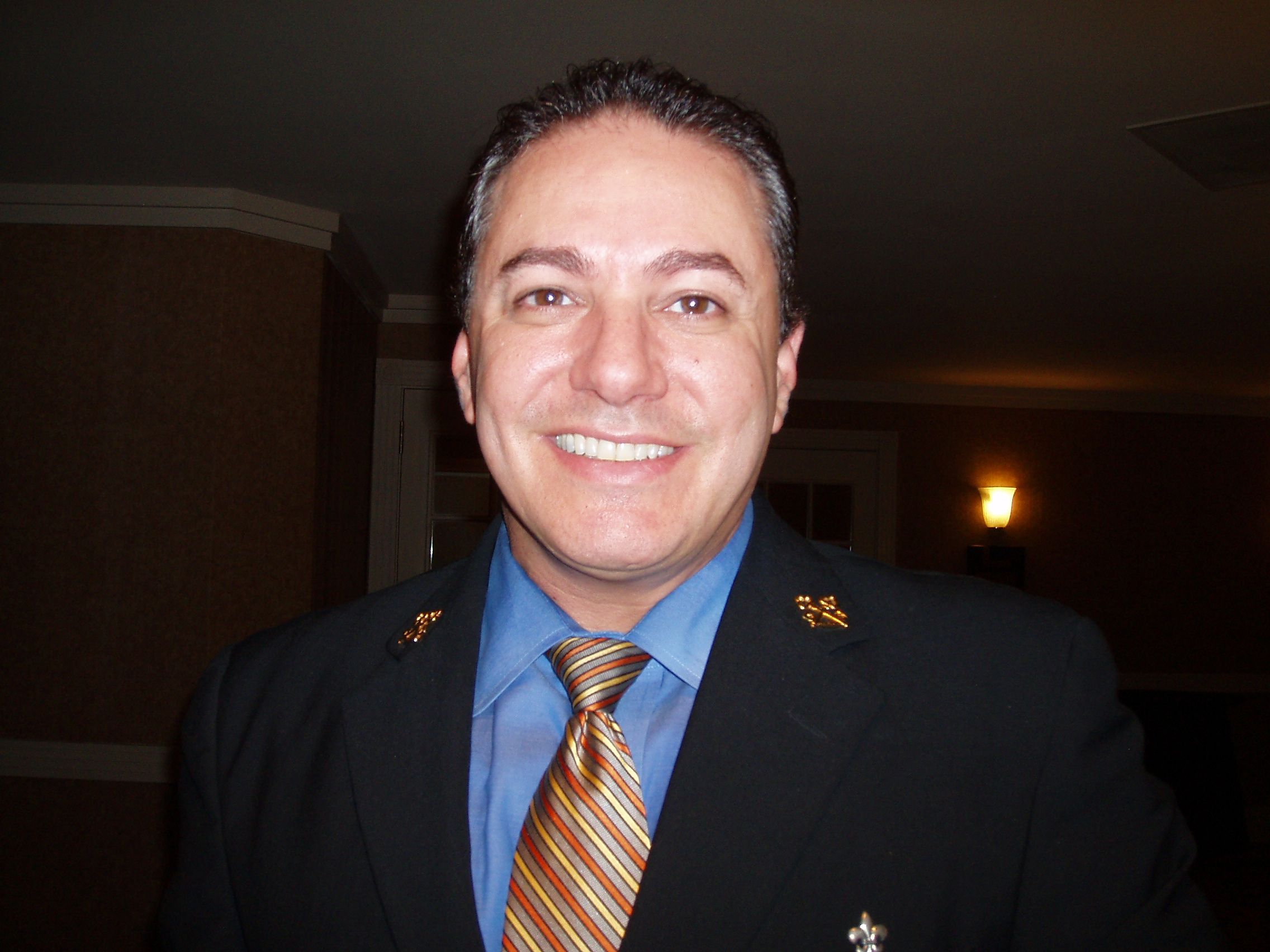 Insider Tips
LOCAL CULTURE
Clothing
Summer in New Orleans can be very hot and humid. We suggest light colored clothes, comfortable shoes and rain gear for those cooling afternoon thundershowers.
CONTEMPORARY LUXURY HOTEL IN NEW ORLEAN'S FRENCH QUARTER
Situated just two blocks from the historic French Quarter, six blocks from the river and front row for Mardis Gras, this luxury hotel in New Orleans is coveted for its location and Four-Diamond status. In the heart of the business district, the hotel is convenient for executives and leisure breaks. From fine, alfresco dining to stunning views from the 15th floor outdoor pool, this contemporary gem is perfectly appointed to explore the best New Orleans has to offer.
HOTEL HIGHLIGHTS
Restaurant & Lounges

Veranda Restaurant - Offering Breakfast, Lunch and Dinner. Ask about our daily lunch specials and homemade soups. The fresh pastries are made dai...

Amenities & Services

Our top-floor fitness centre features cardiovascular and weight equipment and complimentary fresh fruit. The pool overlooking the city offers food ...

SPECIAL PACKAGES

There's always something special happening at an InterContinental hotel. Whether you are looking for a fun-filled getaway or a place to host your n...
InterContinental New Orleans
444 St Charles Ave

New Orleans

,

LA

,

70130

United States

Front Desk

+1-504-5255566
Languages spoken by staff
German, English, Spanish, Hindi, Croatian, Romanian, Tagalog, Turkish
Pet Policy
The InterContinental New Orleans is pet friendly. The maximum weight of the pet cannot exceed 40 pounds and a maximum of 2 pets per room. Pets cannot be left unattended in the room. A pet waiver will be required to be signed. Deposit is non refundable.
Pet Deposit $150.00 per stay
CHECK-IN

4:00 PM

CHECK-OUT

12:00 PM

Late Check out Available
Accessibility
Service animals allowed
10 Room(s) with Accessibility Standards
Parking
Guest Reviews
Rated

4.3

out of

5

 by

335

reviewers.
Rated

4.0

out of

5.0
 by
tripnotes
3 night stay
Nice place. It was nice to have security at the front at all times. Bed was comfortable and the room was clean. Our room was very large. The pool and deck is small but is great, resort-like, with great plants and chairs. One block from Bourbon, couple from Canal, easy walk to all points in French Quarter and easy access to the streetcars. Some additional lighting on the front exterior would be nice.
August 1, 2014
Rated

4.0

out of

5.0
 by
GAvacationer
Wonderful location!
The hotel was in a wonderful location. Just one street off of Bourbon Street and easily within walking distance to the French Market. The service was great by all personnel of the hotel. It was a great experience and I will certainly stay here next time I am in the New Orleans area.
July 31, 2014
Rated

5.0

out of

5.0
 by
peace69
Great Location
This was a great location. The rooms were charming and so much more in the theme of the French Quarter. The staff were helpful with restaurant recommendations and activities. The pool was nice.
July 31, 2014
Rated

5.0

out of

5.0
 by
diane5042
Great hotel ...
Hotel was great! Location was perfect! Loved the courtyard! Room was great. We had a king room and our kids had a double room. I loved their room, it had a brick wall. Staff was awesome!
July 31, 2014
Rated

5.0

out of

5.0
 by
dudercool32
Great Experience!!!
Best place and value in the French Quarter!!! The staff was friendly and courteous, the rooms were nice with a beautiful view. The best part was the price and location!!! Within walking distance to many of the best parts of New Orleans, with the quiet, not expected in a bustling city like New Orleans. Great experience, can't wait to stay again!!!
July 30, 2014
Rated

5.0

out of

5.0
 by
SportTabasco
Great time in NOLA
The hotel was lovely, the staff was friendly, and the room exceeded my expectations for the price. My only complaint is the parking is very expensive.
July 29, 2014
Rated

4.0

out of

5.0
 by
dwaz24
Almost Perfect
This place is perfect, except that all the rooms are not equal because of the make up of the hotel (it is made up of 3 old houses). I ordered a king room, but did not get a king room. The hotel designates room "size" on the size of the bed, not the room. So there was a kings size bed in the room, but it barely fit in the room. The desk was in a corner and you couldn't sit in it because dresser was at your back. The ceiling was about 7 feet high, me being 6'3" didn't help, and the bathroom was so small that me feet were almost sticking out of the door. This was compared to our friends room, who had 12 feet ceilings, floor to ceiling windows, a sitting chair and large bathroom. All was made right the next when they allowed us to move, but only after complaining so much. Which leads me to my next point, the staff was rather rude. We arrived late and was told that we could have gotten a military discount rate, said that we asked about it and was told that we had the best rate, to only be told that we were eligible but we couldn't get it because we already had a reservation.
July 24, 2014
Rated

4.0

out of

5.0
 by
BamaGal98
Affordable, great location
The best part about this hotel is the location, cost and staff. It is a block from the "party on Bourbon St", within feet of some of the world's best restaurants and yet it is quiet and relaxing after a full day (I recommend the pool area, which is beautiful day and night) and affordable compared to some of the boutique hotels. There is a lack of electrical outlets in the double queen room, so if you have mutliple devices it may be difficult to charge them all at once without unplugging some lights and the clock. Just ask the staff for anything - directions, recommendations, etc - they were great!
July 21, 2014
Rated

5.0

out of

5.0
 by
YankeeBoy
First time in NOLA
Had a wonderful experience staying at the French Quarter-Chateau Lemoyne staff was very friendly and helpful. The bartender Eddie could use some personality lessons on how to help and assist customers with questions regarding New Orleans. Other than that I would highly recommend this hotel to any of my friends and relatives.
July 21, 2014
Rated

1.0

out of

5.0
 by
lp25
Rude and non caring staff
We had multiple problems during our stay including not having towels left in room, having to slam the balcony door to shut it, having the door knob of balcony come off in our hand when trying to go back inside, and the biggest problem was rude staff. People that were suppose to be helping you would just walk off with no comment to you. Will never stay here again
July 17, 2014
Rated

5.0

out of

5.0
 by
wolfes
gm
a great stay.THE STAFF IS FRIENDLESS.THE ROOM ARE CLEAN .
July 15, 2014
Rated

5.0

out of

5.0
 by
Henmyboy
Awesome Experience
Of all the hotels I've stayed in, I must say that I have never had such an awesome experience until I came to this hotel. But I am most grateful to the young man at the valet parking. He was very nice and gave us directions to most anywhere. Thank you again. The staff was very nice and very helpful with information I need it. Over all I will always come back. Thank you to all the staff members for making my stay a memorable one.
July 15, 2014
Rated

5.0

out of

5.0
 by
LB49
Chateau Lemoyne stay 7/7-7/10
We stayed for our honeymoon from July 7th to July 11th, thanks to my in-laws gifting the use of the property under their vacation club membership! We were upgraded to a suite and given a discount on the valet parking fee. Both unnecessary but much appreciated benefits! The room ended up being one of our favorite parts of the trip, it was a beautiful suite with exposed brick on the walls and timber-beamed ceilings. It had just enough modern amenities for comfort while maintaining the French Quarter feel. Staff was very helpful and courteous, storing our bags until our room was ready and parking our car so we could walk around the city freely with no worries about where to park or the security of our belongings. Everyone at the front desk, bellmen and valet attendants were perfectly courteous and helpful. We would definitely stay here again!
July 14, 2014
Rated

4.0

out of

5.0
 by
BMW212
good stay
I enjoyed my stay I would recommend this hotel to friends and family. The Staff was very helpful. arrived early on a sold out weekend and did not have to wait long for a room. When I arrived at 12:30 pm I was told that room would not be ready until 4pm checked in at 12:45pm
July 13, 2014
Rated

5.0

out of

5.0
 by
Gold Wing 97
Great experience
The staff was excellent, give us lots of tips on visiting the area. The hotel was quiet, the room and bed were very comfortable and got a good night sleep for the 6 nights we were there. Loved the location, we were able to explore the French Quarter from the moment we stepped out of the hotel without using the car. All points of interest was within walking distance. On our next trip to New Orleans we will definitely be staying at this hotel.
July 11, 2014
Rated

4.0

out of

5.0
 by
Malin
Perfect location and nice pool area.
The hotel has a perfect and calm location with walking distance to good restaurants, the Riverfront and the street cars. I appreciated the morning coffee in the Lobby. The air conditioning in the room was a bit noisy, and it was to high cost for using the computer in the Lobby.
July 11, 2014
Rated

5.0

out of

5.0
 by
Family w/four
Comfortable, clean room and excellent staff
Location was great, room was clean and comfortable, staff was excellent. Only wish they had a refrigerator and/or microwave in the room.
July 9, 2014
Rated

1.0

out of

5.0
Not Pleased
As I explained before, I had 3 separate reservations, I had to check out and check back in the hotel. My party couldn't get out from the east coast due to the Hurricane, I attempted to cancel the reservations at that time, I was told I couldn't cancel. Then I said, well, can I get another complimentary drink coupon since I was told to keep coming down the next morning to check out, only to stay in the same room. So, I never unpacked, it was just disorganized.
July 9, 2014
Rated

3.0

out of

5.0
 by
Hunibuni
Girls Weekend
The hotel was beautiful. The only complaint I have is the rooms NEED a microwave and refrigerator. The staff was excellent and extremely helpful. Enjoyed the stay.
July 8, 2014
Rated

4.0

out of

5.0
 by
pryeliz
GREAT LOCATION
Ok the good the bad and the ugly. This place is a great location once we found it. I know that sounds odd, however when researching the area via Google and making the reservation with member services I confirmed the address with them as the old address on 124 Royal Street which was also where the GPS took us. LOL We endured and found you anyway :) First impressions: The Staff was amazing, friendly and there was a high presence of armed security (not something that I was alarmed at coming from the Ft. Lauderdale/Miami area). Great bartender Darin was a wealth of information. This historical building is of beautiful architecture and it's location is top notch on Dauphine a block off from Bourbon. It was quiet and there was a lovely center courtyard and pool area. The rooms were very clean with typical Holiday Inn Amenities, the only exception was the a/c vents required cleaning and were full of lint. This is my husbands pet peeve as he investigated this when we found we could not get the air cold enough in the wee hours of the night. We have found that the air vent cleaning issue seems to be a problem across the board with most chains. His additional comment was that the smoke detector was probably originally from the 1980's it was yellowed so bad. So having said that NOTE: This is an old historical hotel and does not come with out it's quirks. My following observations did not diminish the pleasure of my stay but only act as a warning to those who are use to brand shiny new hotels. You will not find this here and if quaint is not in your vocabulary you need stay elsewhere. Yes the rooms are spacious however I would have liked to seen Queen NOT Double beds for my 6'3" husband. The beds were not very comfortable as I am accustomed to in the Holiday Inn brand, but the over abundance of pillows were there. I was traveling with two teens who did not cherish sleep with us adults and definitely did not want to share a bed together so we were always accustomed to the Holiday Inn brand offering a pullout, roll away or at least a couch. This large spacious room could have accommodated both however I understood that the local fire safety codes did not allow this. So our male teen ended sleeping on the floor with the extra supplied pillows, blankets, sheets and a comforter. There truly has to be a better solution here guys. Additionally, I think it is time to upgrade the bathrooms. Unless there is some historical value here, the sink area was pretty much built for the size of people who lived during the 1800's. Its location height could have served as a urinal for my husband. On the bright side, it would have been perfect for elementary age kids. You had to enter the bathroom and close the door first before using the toilet otherwise your knees would hit it. The bathroom door needs to be shaved up in order to make space to accommodate the bath mat. When showering you could not open the door because it would inevitably get caught up on the mat jamming up the entry and exit. Holiday Inn in general needs to get the memo that when you book four people in a room you need to supply at least the same amount of towels, wash clothes etc... This seems to be a problem across the board like those blasted shower heads I detest so much. Understand that the elevators are small due to the age of the building which makes using the luggage carts a fun experience. We also rode the elevator to the basement in error one night and that was truly an amazing experience :) Older hotels like this tend to be haunted and creepy and I rode this one all the way to the bank making my teen companion shudder as I giggled. Ok not their fault but reservations should have disclosed that there is a parking fee of $35.00 a day as it would have been nice to budget for this and there is no express checkout. So be forewarned. Other than that I would stay here again if they change to a comfortable queen bed because it was so darn convenient for walking around the quarter and using the street cars!!! PS Breakfast would have been nice however we found Café Beignet filled the bill with a reasonably priced morning meal. Also honorable mention to Jacques IMO restaurant in the college area and well worth the taxi ride!!!
July 5, 2014
Rated

5.0

out of

5.0
 by
DMG5
Great Location Great Hotel!
I've stayed at this Holiday Inn 3 times when in New Orleans. My preference is to stay here (unfortunately in December the price is much higher than another IHG brand 2 blocks away). The staff is excellent, accommodating, friendly, professional, and always willing to help. One front desk person was a little less but even that he still exceeded what I've seen elsewhere in my travels. All 3 times the room has been superb! The place is immaculate. Breakfast is very good and one staff member remembered us from previous trips. I high recommend this hotel. The only negative I was not recognized as an IHG Rewards Club member which I am at other hotels.
July 5, 2014
Rated

5.0

out of

5.0
 by
Cash3583
Outstanding staff
The staff went out of their way to help and make sure that we had everything that we wanted and needed. Also it is located in the best place if you are wanting to be near downtown.
July 2, 2014
Rated

5.0

out of

5.0
 by
Bobalou
Love this location
I travel to New Orleans six times a year and have been staying here for the last year. Great location just a block off Bourbon without the noise of Bourbon St. Nice people and decent rooms.
July 2, 2014
Rated

5.0

out of

5.0
 by
Jeff99999
Great location
Just a block from Bourbon but quiet at night. Lots of character.
July 2, 2014
Rated

4.0

out of

5.0
 by
Crystal11
Great hotal and Perfect location
This was our first time visiting New Orleans and we were celebrating our 11 year anniversary. Chateau Lemoyne was a great hotel to stay at and perfect location to everything and still away from the noise of Bourbon st. We would stay here again and recommend the hotel to family and friends.
July 2, 2014
Rated

2.0

out of

5.0
 by
Holloway
WET/DAMP
This room is old. The building is old. I have a hard time trying to understand why Holiday Inn value is NOT applied to this hotel at this location. Parking is $35.00 a day. Unacceptable for a family on a budget. We did not see a breakfast offered. We actually paid $45.00 for two, coffee/eggs/biscuits/juice, and bacon. Why?
June 29, 2014
Rated

4.0

out of

5.0
 by
OnVacation2014
Good location, questionable construction
The hotel is nice. It is in a good location, it is clean, and the beds are comfortable. There aren't many outlets to plug things in, but that is to be expected in older places. My only complaint is the headboard fell off the wall. They are screwed into the wall, and the screws failed and it just...fell off the wall. Thankfully, no one was near it at the time, but it was still startling. Someone could have been hurt. When we reported it, the man at the desk goes "Did you get hurt?" We said, "No," and he shrugged his shoulders and was done with conversation.
June 27, 2014
Rated

5.0

out of

5.0
 by
Hoffpk5
Good location
Was walking distance for everything. Staff was very helpful to get around. No fitness center was a downfall. Expensive if you have a truck to park.
June 26, 2014
Rated

5.0

out of

5.0
 by
CAJUN LADY
GREAT HOTEL
THE HOTEL WAS WONDERFUL WILL STAY THERE AGAIN. THE MATTRESS WAS UNCOMFORTABLE A LITTLE HARD FOR MY LIKING. THE STAFF IS GREAT,FRIENDLY, AND HELPFUL.
June 24, 2014
Rated

5.0

out of

5.0
 by
Florida.bound
Great motel
Best service ever at this motel. The room I had reserved was not available due to needing things fixed. The front desk made things right so fast. Will stay at again for sure. Beds are great, room clean, and staff is awesome.
June 23, 2014