Skip Navigation
English
|
|
|
|

Sign In

Book online or call: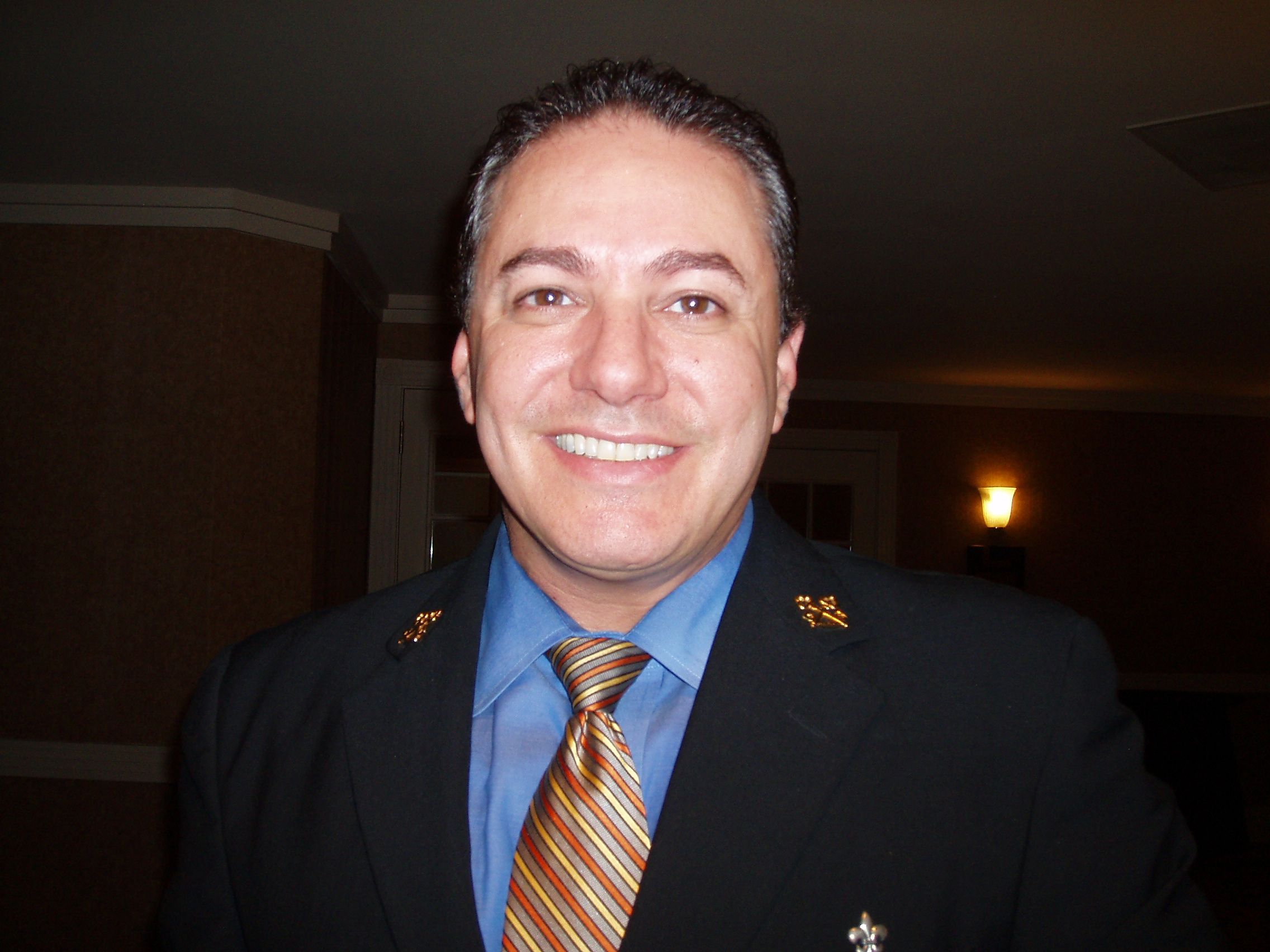 Insider Tips
LOCAL CULTURE
Clothing
Summer in New Orleans can be very hot and humid. We suggest light colored clothes, comfortable shoes and rain gear for those cooling afternoon thundershowers.
CONTEMPORARY LUXURY HOTEL IN NEW ORLEAN'S FRENCH QUARTER
Situated just two blocks from the historic French Quarter, six blocks from the river and front row for Mardis Gras, this luxury hotel in New Orleans is coveted for its location and Four-Diamond status. In the heart of the business district, the hotel is convenient for executives and leisure breaks. From fine, alfresco dining to stunning views from the 15th floor outdoor pool, this contemporary gem is perfectly appointed to explore the best New Orleans has to offer.
HOTEL HIGHLIGHTS
Restaurant & Lounges

Veranda Restaurant - Offering Breakfast, Lunch and Dinner. Ask about our daily lunch specials and homemade soups. The fresh pastries are made dai...

Amenities & Services

Our top-floor fitness centre features cardiovascular and weight equipment and complimentary fresh fruit. The pool overlooking the city offers food ...

SPECIAL PACKAGES

There's always something special happening at an InterContinental hotel. Whether you are looking for a fun-filled getaway or a place to host your n...
InterContinental New Orleans
444 St Charles Ave

New Orleans

,

LA

,

70130

United States

Front Desk

+1-504-5255566
Languages spoken by staff
German, English, Spanish, Hindi, Croatian, Romanian, Tagalog, Turkish
Pet Policy
The InterContinental New Orleans is pet friendly. The maximum weight of the pet cannot exceed 40 pounds and a maximum of 2 pets per room. Pets cannot be left unattended in the room. A pet waiver will be required to be signed. Deposit is non refundable.
Pet Deposit $150.00 per stay
CHECK-IN

4:00 PM

CHECK-OUT

12:00 PM

Late Check out Available
Accessibility
Service animals allowed
10 Room(s) with Accessibility Standards
Parking
Guest Reviews
Rated

4.2

out of

5

 by

390

reviewers.
Rated

4.0

out of

5.0
 by
Worldwide travel
Close to the French Quarter but pricey
I have stayed at this particular hotel on several occasions and have booked numerous rooms for my employees as well. Normally the rate we are eligible for allows for free breakfast and free parking. The breakfast has never been an issue but the parking seems to be hit or miss with the need to remind the front desk staff that we receive free parking. During my last stay I was underinmpressed with the attitude of some of the restaurant staff. I came down one day and asked for a cup of coffee to go and was charged for the cup. I presented my breakfast coupon and was told that it was for dine in only and only after protest was I able to exchange my breakfast coupon for a $2 cup of coffee. During other breakfast encounters I found a 18 percent tip added to the bill (tax and gratuity is not covered under the breakfast coupon) which surprised me since I ate the breakfast buffet. Talk about nickle and diming a guest. On the other hand, my experience with the bar staff was wonderful as was the menu they provided.
August 10, 2014
Rated

4.0

out of

5.0
 by
charlo
Very Accomodating Except for Bartender (not Max)
Had to wait for rooms for our party of 5. Manager was very apologetic then compensated us with free breakfast and a drink. Which he gave a voucher for the breakfast then escorted us to the lounge for the drink. Good right? The bartender on duty that night was extremely RUDE even in the presence of the manager! As we ordered our drinks he so grumpy, unprofessional and insulting everyone in our party were taken by surprise because we had done nothing to warrant this kind of behavior. After we ordered the drinks, all of which required no mixing, the bartender made us wait fo rthem about 30 minutes. One of our party was tired from traveling and waiting for his room decided to turn in. About 10 minutes later the bartender gets to the table with the drinks when he notice.the person that ordered the beer had left, the bartender then rudely stated "He made me pour that beer for nothing?" By now I'm getting upset with the way bartender is treating us so I respond " just leave the beer we will drink Iit or pay for it". The bartender then snatched up the beer and took it to someone else in the lounge! I could not believe it, needless to say this act made me boiling hot. From this point we all agreed not to leave a tip for him. It must have been his lucky day because we found a quarter on the floor and left that for him on a napkin.
August 9, 2014
Rated

5.0

out of

5.0
 by
JazzyNaNa
Great staff and accomodations
I enjoyed my stay. The staff were courteous and helpful in getting around in the area. The room, lobby, elevators and bathrooms were clean. The parking facilities were good. The hotel is in a good location for touring the downtown area and French Quarter.
August 8, 2014
Rated

5.0

out of

5.0
 by
Izzy NY
Family Reunion in New Orleans
My wife and I were in town from July 31st to August 4th for a family reunion and we had a blast. The front desk staff (Miss Patrice) was so nice and welcoming. The hotel has up to date furniture and the bed and ac made sleeping there amazing! The business center with a copy/fax/printer was a true plus for checking in at work while away. The catered food was really good and we had a good time chatting with family in the common areas by each elevator!
August 7, 2014
Rated

5.0

out of

5.0
 by
Helogadget
Very Nice
I was very pleased with the level of service and the condition of the hotel.
August 6, 2014
Rated

5.0

out of

5.0
 by
Shay01
excellent customer service
I really enjoyed the stay. the staff was very helpful and friendly. And great accommodations for the entire family.
August 5, 2014
Rated

2.0

out of

5.0
 by
RogNYC
Comfortable beds
Beds were comfortable, however, the you can hear everything clearly that is going on around the floor outside our rooms. Was awaken a few times due to noisy condition outside and in other rooms.
August 3, 2014
Rated

5.0

out of

5.0
 by
chief69
Lovely Hotel and convenient to French Quarter
I really enjoyed the amenitiesbbthe hotel provided. The view was eloquent and so was the mini workout faculty. They had up to date equipment and a roof top swimming pool nicely designed for bmp play and exercise. The staff was pleasant and helpful and the food was good.
August 3, 2014
Rated

4.0

out of

5.0
 by
Melanie3782
Convenient Business Location
The best asset is the central business district location, convenient parking and security access to guest rooms. Parking lot needs a CAUTION sign on the Step from elevator level to parking area. Bathroom could be more spacious with exhaust fans to keep mirrors from fogging up. No much choice for Room Service menu, especially soups. Frequent disturbance in hallways and next room guests. IHG Club members should have reserved floors as in Cape Girardeau, MO.
July 31, 2014
Rated

4.0

out of

5.0
 by
Leepadg
Front desk/ caterer
Front desk staff could have been more attentive. When approached. Continued there conversations with each other even if it was business related. They still should have acknowledged the person approaching the desk I had the pleasure of working long distance with Anphia and the catering staff in coordinating a banquet. Had a great experience food and facility was perfect
July 31, 2014
Rated

4.0

out of

5.0
 by
Elaine72
Great staff
Great service, great staff you will love them. Catering, sales and general staff. You will want to leave everyone a tip.
July 30, 2014
Rated

4.0

out of

5.0
 by
hotelguest0
Decent place to stay
Decent Holiday Inn. Neat exterior mural. Mostly clean inside; bathroom needed recleaning before use but staff took care of it. Parking was $29 / day which is a bit steep, but they let you park there after checkout until 5pm which was nice. Good location, overall 4 out of 5 stars.
July 28, 2014
Rated

5.0

out of

5.0
 by
nalasimba
Servicio excelente y precio fabuloso
Muy buena asistencia para el buen funcionamiento y comodidad de uno.
July 27, 2014
Rated

5.0

out of

5.0
 by
KPella
Best place ever!
Stayed for a week. We loved this property and all it had to offer. Staff was wonderful and we loved our room. Only bummer was parking a little pricey ....
July 26, 2014
Rated

4.0

out of

5.0
 by
WI girl
Great location!
This hotel is perfectly located, superdome and the French quarters were both blocks away. Had a great stay. Wish the bar and restaurant were open earlier/later, but we were close to so much it wasn't an issue. My one gripe: I booked a city tour with the concierge Dave and advised him I had coupons for the tour, he took my deposit and told me the coupons are given the tour guide when the balance is settled. While on the tour the tour guide informed me that we could not use the coupon if we paid a deposit and our hotel concierge knew that! So that being said book the tours yourself. Concierge is just after the commission. The decor was cool and the had a business center. Overall it was a good experience and I would definitely stay again.
July 25, 2014
Rated

1.0

out of

5.0
 by
Baby8524
Terrible Hotel Very Unfriendly
Front desk was very rude and unwelcoming. No smiles or willingness to help, I was a tourist in town for a concert and the service was terrible. Will never stay there in life and probably wont go to another holiday inn for that matter.
July 24, 2014
Rated

5.0

out of

5.0
 by
Char14
I wish I could stay longer!!!
Stayed one night for a concert at the superdome. I loved everything about this place.
July 24, 2014
Rated

1.0

out of

5.0
 by
Mrs Corley
worst experience ever
This hotel has the most uncomfortable beds ever. Do not waste your money staying here. The only thing good about this hotel is the housekeeping staff that's it. Will not stay here again ever and the food was terrible.
July 23, 2014
Rated

4.0

out of

5.0
 by
Essence2014
Excellent Service
Fantastic location! Conveniently close to trolley, tours and major sights. Rooms and overall hotel is very clean and the staff is extremely helpful. A/C in the room was not quite as cold as it should have been for 95 degree July heat but sleeping was still okay. Would definitely stay here again. . .great experience!
July 22, 2014
Rated

5.0

out of

5.0
 by
Buddy25444
Great Business Hotel
We always stay here in NOLA. Highly recommended. Stay here!
July 21, 2014
Rated

5.0

out of

5.0
 by
Dr. John 77
Warm, courteous and refreshing
The hotel is slamming; I first visited this facility right after Katrina. I am a witness to the deep renovations it has undergone. My relatives who came from half a dozen states loved and enjoyed it. The staff was attentive, courteous and customer satisfaction-focused throughout our stay. The meeting rooms were clean and neat; they were set to our complete satisfaction. My relatives were very happy; so was I and so was my lovely wife, who is as detailed as women of high standard can be.
July 19, 2014
Rated

5.0

out of

5.0
 by
atomlefty
Good Place
My first time to New Orleans and this hotel was good. Had Military discount for all of you who served, and able to walk everywhere. We stayed for 2 nights, and we didn't take the car out once. Just took trolly or able to walk everywhere. Good Stay, definitely going back
July 18, 2014
Rated

3.0

out of

5.0
 by
missmiss
Nice service, but some issues.
Good service. Seemingly clean rooms and nice design. Had a roach in my room, tho.
July 17, 2014
Rated

5.0

out of

5.0
Great stay!!
Solo traveler for Essence Festival - very safe hotel and great location to superdome. Security is on point. Good customer service. A short walk to trolley and canal street. Rooms are nice and big with frig and microwave. Only thing I wish was the bar to staye opened later to enjoy a drink after the concerts. Would definitely be staying there again, wish I could make my reservations now for next year.
July 17, 2014
Rated

3.0

out of

5.0
 by
Vee11
This year's hotel visit wasn't a good stay...
This was my 4th year in a row staying at Holiday Inn Superdome and it was disappointing. While the front desk service was pleasant and had not changed in any way, I cannot say the same about the room and the service we received. First, the bathtub had a slow drain and while taking a shower I was in standing water. Maintenance was called but the water still was slow running out of tub. Second and the most unacceptable issue was the maid services to our room. A full trash can wasn't dumped one day and I had to report it to the front desk for housekeeping. Also a bar of soap that had fallen under the sink floor sat there for 3 days until we set a 'trap' for the maid by putting all the dirty towels under the sink where the soap bar was located! This shouldn't have been necessary if the room was being cleaned properly each day. Whoever is in charge of housekeeping needs to ensure that the maids are on top of their game because I definitely has issues with the cleaning service this July.
July 17, 2014
Rated

5.0

out of

5.0
 by
Sandy Foot
Comfortable bed .
We were in New Orleans for a family Reunion. I stayed at the Marriott on Canal the first two nights and moved over to the holiday Inn for one night. The staff was excellent for our banquet and breakfast , the next morning. The lobby could be a little larger.
July 16, 2014
Rated

5.0

out of

5.0
 by
Doris56
A New Orleans Gem
A wonderful hotel with the most friendly and helpful staff . The rooms were big and very comfortable beds. The breakfast was also very good and a great value. The street car stops close to the hotel so getting around is very easy. The atmosphere is very relaxing and welcoming. We were very pleased and will definitely be back ! I would recommend this hotel , you will be very pleased!
July 16, 2014
Rated

5.0

out of

5.0
 by
Chocolate 10
Restful Time
For a Family Reunion and the 3 night stay the hotel was excellent. We enjoyed our stay.
July 16, 2014
Rated

4.0

out of

5.0
 by
Kingjke
Decent Hotel
The hotel was decent. It is convenient to the attractions of Bourbon Street and New Orleans as a whole.
July 16, 2014
Rated

5.0

out of

5.0
 by
JDLB86
Great stay!
This is the second time I have stayed at this hotel! Highly recommended! Great staff and great rooms!
July 15, 2014