Skip Navigation
English
|
|
|
|

Sign In

Book online or call: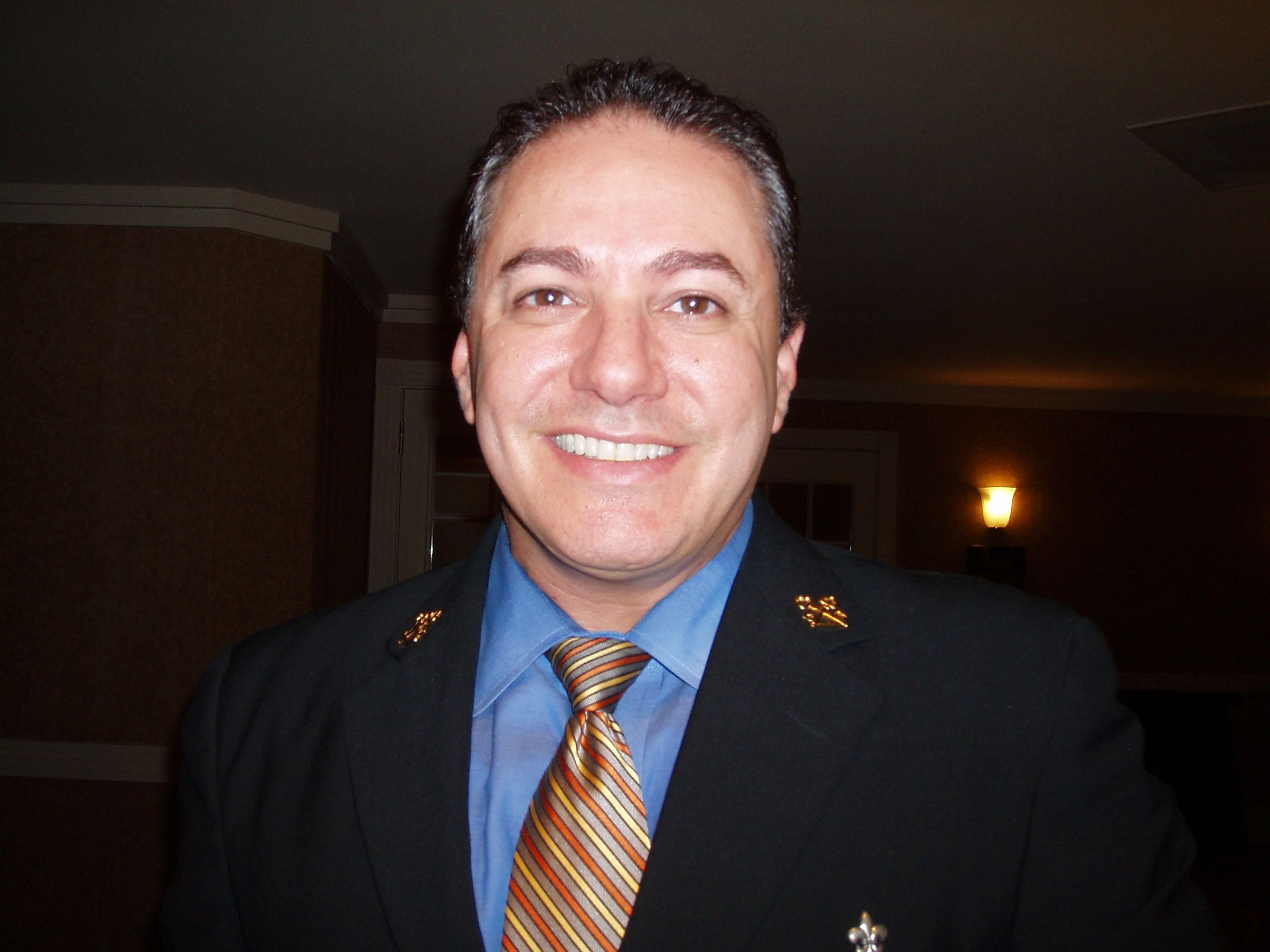 Insider Tips
LOCAL CULTURE
Clothing
Summer in New Orleans can be very hot and humid. We suggest light colored clothes, comfortable shoes and rain gear for those cooling afternoon thundershowers.
CONTEMPORARY LUXURY HOTEL IN NEW ORLEAN'S FRENCH QUARTER
Situated just two blocks from the historic French Quarter, six blocks from the river and front row for Mardis Gras, this luxury hotel in New Orleans is coveted for its location and Four-Diamond status. In the heart of the business district, the hotel is convenient for executives and leisure breaks. From fine, alfresco dining to stunning views from the 15th floor outdoor pool, this contemporary gem is perfectly appointed to explore the best New Orleans has to offer.
HOTEL HIGHLIGHTS
Restaurant & Lounges

Veranda Restaurant - Offering Breakfast, Lunch and Dinner. Ask about our daily lunch specials and homemade soups. The fresh pastries are made dai...

Amenities & Services

Our top-floor fitness centre features cardiovascular and weight equipment and complimentary fresh fruit. The pool overlooking the city offers food ...

SPECIAL PACKAGES

There's always something special happening at an InterContinental hotel. Whether you are looking for a fun-filled getaway or a place to host your n...
New Orleans
444 St Charles Ave

New Orleans

,

LA

,

70130

United States

Front Desk

+1-504-5255566
Languages spoken by staff
German, English, Spanish, Hindi, Croatian, Romanian, Tagalog, Turkish
Pet Policy
The InterContinental New Orleans is pet friendly. The maximum weight of the pet cannot exceed 40 pounds and a maximum of 2 pets per room. Pets cannot be left unattended in the room. A pet waiver will be required to be signed. Deposit is non refundable.
Pet Deposit $150.00 per stay
CHECK-IN

4:00 PM

CHECK-OUT

12:00 PM

Late Check out Available
Accessibility
Service animals allowed
10 Room(s) with Accessibility Standards
Parking
Guest Reviews
Rated

4.2

out of

5

 by

325

reviewers.
Rated

2.0

out of

5.0
 by
Glaucini
Some issues with Maintenance
1. We arrived late to find out our confirmed room was not available and we had to take something else. Then the next day we had to move to our prior selection. Wonderful. Then the toilet started to scream after being flushed. We informed the desk at 7:30 pm and assumed it would be fixed when we returned from a class. At 9:30pm it was not fixed. Desk said maintenance was not answering their phone. Finally a mam showed up, worked on the toilet and said he needed "something" and left-and did not come back! We waited and finally called again, this time Juan came, he works the night shift. The first man went home. Juan fixed the toilet. Good Man. But by this time it almost 1am. So we missed our morning meetings from our program. Later the desk people gave a ticket for a free cup of coffee, beer, or a coke! I was insulted, our inconvenience was worth much more then that. The staff were friendly and helpful (except for one maintenance man).
June 1, 2014
Rated

3.0

out of

5.0
 by
bobsy
Comfortable bed but expensive
We needed a one-night layover between trains; we had to be on a 7:00 a.m. Amtrak train. But we are used to staying in motels when traveling --ase had up in Laurel -- that had a full breakfast as part of the room rate; ad the cost was much less. One the few occasions that we stay in downtown hotels, we find the cost higher and the service less. We had to request towels when we got into our room. The woman cleaing rooms down the hall could not understand us, so we had to call the desk and then the manager brought us towels. There was no 24-hour coffee service in the lobby.
May 29, 2014
Rated

4.0

out of

5.0
 by
HartEnt
Internet issues and parking fees
Overall our visit to NOLA HI was pleasant. Location is close enough to Canal street to walk to everything, but it is a long walk if you aren't in shape. We were there prior to our cruise vacation and the access to the port was a very easy drive. My only major issue was a very poor WiFi internet connection for being on the top floor and at the end of the hall. It would not stay connected and would take forever to send & receive. I had to use my data phone services to take care of business. Front desk staff said they were working to resolve the internet issue. Second was the fee for hotel guest parking. I felt this wasn't exactly fair because they charge a much lower fee for overnight parking - out by 6 AM . Our stay was just the night - arrived about 4 PM, check-out around 10 AM. FYI: Port parking was half what HI charged per day.
May 28, 2014
Rated

3.0

out of

5.0
 by
HYNZ
Friendliness
All in all the Hotel was good. Only the friendliness of the staff was more then unfriendly. As we arrived at the Hotel and entered there was no Hello how are you or Welcome. After a few minutes one of 3 asked what can we do for you. The room maid was also very unfriendly. No good morning when we walked passed her. Besides the unfriendliness the Hotel is very clean. The food was good. The location close so we could walk everywhere. I still would recommend this Hotel.
May 27, 2014
Rated

5.0

out of

5.0
 by
Jack and Jackie
Comfortable room and friendly service
This Holiday Inn was a good choice for our visit to New Orleans. It was close to the French Quarter without being in it with the associated noise that would occur. It was also close to the trolley line that made it convenient to getting around if you don't feel like walking, which we did a lot of. The rooms were comfortable, the pool was relaxing, the restaurant was adequate and the entire staff was friendly and helpful. Our only negative was that the phone in the room was out of commission for the entire week we were there.
May 25, 2014
Rated

5.0

out of

5.0
 by
Auntie21
The place to stay
Spent two nights at this hotel and it was lovely. A slight 'hiccup' with check in was handled beautifully and the room was super. The staff is exceptional. Very professional, courteous and truly helpful. Keep it up!!
May 22, 2014
Rated

3.0

out of

5.0
 by
AussieFrank
Staff off their game
Room, location & physical amenities all good, but some staff let the team down. Concierge did not know that NBA had finished their season and poor knowledge of other local events. We asked front desk to book a taxi to airport the night before our departure - when we checked out the next day - no taxi! We only made it to our flight by another guest sharing his taxi. House keeping also visited way too early in mornings. Front desk also made mistakes with room keys - one needed to be re-programmed.
May 19, 2014
Rated

5.0

out of

5.0
 by
rbolcoho
Overall exceeded expectations
We were here to support our son who was a patient at Tulane Medical Center. The staff of this hotel went out of their way to help us deal with the stress and special considerations were there at every step. The room itself was a great value and we greatly valued the hospitality. Highly recommended
May 18, 2014
Rated

4.0

out of

5.0
 by
Good Jo
Beds were comfortable and the view was great.
Immediately greeted by bellboy and helped us with our luggage. Very friendly and courteous. On t;he way up he told us where the pool was.Concierge very helpful in giving directions.
May 14, 2014
Rated

5.0

out of

5.0
 by
MarylandGirl04
We loved the Holiday Inn
We were so impressed with the Holiday Inn Downtown! We stayed for Jazzfest the second weekend (May 1-5) and it was such an enjoyable experience. We were honestly surprised at how nice this property is compared to other Holiday Inn properties. All of the staff were friendly and helpful, especially the concierge and front desk staff. I would definitely stay here again!
May 10, 2014
Rated

4.0

out of

5.0
 by
Virtual-Me
Good & functional hotel
Stayed there during the Jazz Fest 2014. Good, functional & clean hotel, conveniently situated.
May 9, 2014
Rated

4.0

out of

5.0
 by
eddken
great roomd
great room...comfortable bed...very noisy ouside...at least 3 times room was not cleaned...very friendly staff...
May 9, 2014
Rated

4.0

out of

5.0
 by
cbolyard
Nice place
We were over all happy with our stay at the Holiday Inn. The rooms were nicer then I expected so that was a plus. Everything went well. It was a little farther then I expected from the Quarter but still within walking distance. Was able to get information about getting around and getting taxi very easily.
May 6, 2014
Rated

3.0

out of

5.0
 by
JJbru50
Dirty bed linens
Stayed at the hotel April 15-22 -2014. The hotel was very nice and so was the staff. However, our satisfaction diminished after we discovered a stained dirty comforter on our bed. Not a good feeling. Reported this to the cleaning staff and linens were changed. But we were not able to get back the comfort level we expected. A few steps away were homeless people sleeping in abandoned storefronts with an overwhelming odor of urine. This was unpleasant, scary, and disheartening. We will not stay here again. The thought of the dirty linens will keep us away.
May 4, 2014
Rated

5.0

out of

5.0
 by
Cruisin Julia
Great Service and Value
We stayed at the Holiday Inn in New Orleans before we went on our cruise. They offered a cruise and park package where we were able to leave our vehicle in a secure location while we went on our cruise. The package included our hotel room for the night and parking for 7 days. This package was cheaper than paying for parking at the cruise terminal. The hotel is very clean, the rooms are nice and classy, the staff was very friendly and helpful, and the food was really good. I would definitely stay here again.
April 29, 2014
Rated

5.0

out of

5.0
 by
Connieannie
Good Choice
We stayed here for 6 nights while in New Orleans. Everything was fine - just wish it was closer to the French Quarter, but we didn't want to pay the prices they charge there. The restaurant and wait staff were outstanding and the value breakfast a very nice surprise. For $5.95 we had an adequate breakfast to start the day. Usually hotel breakfasts are very expensive. The coffee was excellent too! C. Cahill
April 28, 2014
Rated

5.0

out of

5.0
 by
matt227
Best in the World!!
A great place to stay if you want to catch a game or just need to relax!! The staff is great and the rooms are even better!! If you need to relax you will be able to with comfortable beds and a perfect city view!! You won't regret it!!
April 11, 2014
Rated

4.0

out of

5.0
 by
Grm79
Good Location
Great location to the Superdome. Surrounding area is not very nice though. Hotel is comfortable and had a very nice staff.
April 10, 2014
Rated

4.0

out of

5.0
 by
Gear grinder
Parking fee needs to be more evident
Great hotel! The only reason for not giving 5 stars is that the parking fee of $29/nt was a total surprise. Yes, if you dig on the website you can find it, but for me it was an unexpected charge that I have never seen at a holiday inn property.
March 29, 2014
Rated

3.0

out of

5.0
 by
Jeff_german
Room greate, but no wlan.
The room was very nice , but the offered free wlan we not get. We clamed it it. But we got only a service number . I called this number 4 times , every time only questions but no help. It was very clear that the signal is not strong enough , because we got wlan when we left the room .
March 28, 2014
Rated

4.0

out of

5.0
Formal in New Orleans
Overall the hotel was good, good walking distance from Bourbon st. Only complaints I have is that I booked a room with 2 double beds because I had 2 couples staying in the room and they gave me a room with a single bed. They gave me a free rollaway but an actual bed wouldve better. The worst part was the a/c didn't work for anything. Both nights we had to sleep with the balcony door open to get some air.
March 26, 2014
Rated

5.0

out of

5.0
 by
Chelsea18
Great Service
We had a great stay in New Orleans. The Holiday Inn was very clean and only a few blocks from Canal St. were you could get on the trolley that will take you all over the city.
March 25, 2014
Rated

5.0

out of

5.0
 by
Cynthia144
Wonderful Night Stay
I only wish I had more time to spend. We will be back soon
March 24, 2014
Rated

4.0

out of

5.0
 by
drSpine
Comfortable bed & good value
The room was well furnished & modern with adequate wall socket points for electrical appliances. WiFi access was good in my room but is variable in other rooms. Rooms were recently upgraded but the shower fittings were not well installed & may not last for long. Also as it is close to the hospital ER, a room facing away from the main street will be quieter in the evenings. I would recommend for conferences & short term stay.
March 21, 2014
Rated

4.0

out of

5.0
 by
Mickey01
Great stay
My first visit to New Orleans, and I would stay here again. Conveniently located and has everything you need. Only negative - questionable room cleanliness, at least the part furthest from the door where I found coins and sweets on the floor, and a dirty sock lurking behind the curtain. Maybe the cord on the vacuum cleaner didn't reach that far? The biggest positive: the restaurant, especially the evening meals. My compliments to the unseen chef for some delightful meals, and thank you to Zalia, Troyanna, Jasmine and all the rest of the staff who made me feel welcome
March 21, 2014
Rated

2.0

out of

5.0
 by
justme1974
WORST SERVICE EVER
I have stayed in many hotels in my life because of work. I have never had such a horrible experience in a 4 star hotel as I did this past weekend at your hotel. Upon check in, my credit card was charged almost $1000.00. I made a reservation for 2 nights. I understand making sure the funds are there but the customer should be notified that this charge/hold will take place. I was not told and did not find out until the next morning when my card was declined after having breakfast. We dined in the Streetcar Restaurant because it was so late when i checked in to go out looking for supper. The food was overpriced, the servings of the food that was edible were child size. My dinner was crab stuffed shrimp with parmesan risotto. The shrimp were the size of the tip of my pinky, the crab stuffing smelled very fowl, and the risotto was crunchy. The appetizer that was served was so small it was ridiculous. The waitress was fairly new and when she told the manager about my very valid complaint, he said ever so loudly "where is this food? I want to see for myself". The fact that I complained about the quality of the food should have gotten the manager to at least come to my table. Instead he made the new waitress who was very uncomfortable ask me if I wanted something else. No I did not want another thing except the check so i could leave as fast as I arrived. I have a problem with the $29 parking fee. The hotel charge is high enough and then you are going to charge for parking without a valet. Upon check out via the slip under my door, my receipt showed a credit put back on my card for the overcharge that was described a incidental charges. My account showed the credit was not there. I went to the lobby and the attendant did not know why my bill was the way it was. I was told the money would be back on my card in a few hours. It took until today. The lack of communication made my funds for my trip very messed up. I could have stayed at a cheaper hotel but I wanted to stay as close to the Superdome as possible because that is where i was working for the weekend. Needless to say I was very disappointed in my stay. For future patrons please work on communication during the reservation process so that they can make arrangements to have expendable funds that your staff can incidentally take away from them.
March 19, 2014
Rated

5.0

out of

5.0
 by
Bioskills Trailer
Great staff
The hotle staff was helpfull and friendly. We stayed for a week while working and all of our request and needs were meet by the great staff at the hotle. A nice place to stay.
March 19, 2014
Rated

5.0

out of

5.0
 by
stLawrence
mardi gras
was worried about sleeping as the single pane glass speaks for itself! But a kind lady gave me earplugs out of the exec office upon check in and they worked out great!!! Very nicely renovated, was pleased with this location:) Ontario, Canada
March 18, 2014
Rated

5.0

out of

5.0
 by
wildwavewoman
Excellent
This was a great location. Within walking distance of all the spots we wanted to see. And the comfort level was amazing! This is the place to stay in NOLA.
March 13, 2014
Rated

5.0

out of

5.0
 by
Michi24
Great stay at the holiday inn
Stayed here for a few days leading up to Fat Tuesday. It was a great decision! I booked two rooms and asked if they could be as close as possible - they were right next to each other! You don't usually get that at other hotels! It was also at quite a steal. The walk to parades was not bad at all. Beds were unbelievably comfortable. You also got a variety of pillows to choose from! The staff was extremely nice and accommodating. Special shout out to Oswald! He was very pleasant and helpful. Thanks so much for a great stay! I hope to return to NOLA and stay at the holiday inn again!
March 9, 2014