Skip Navigation
English
|
|
|
|

Sign In

Book online or call: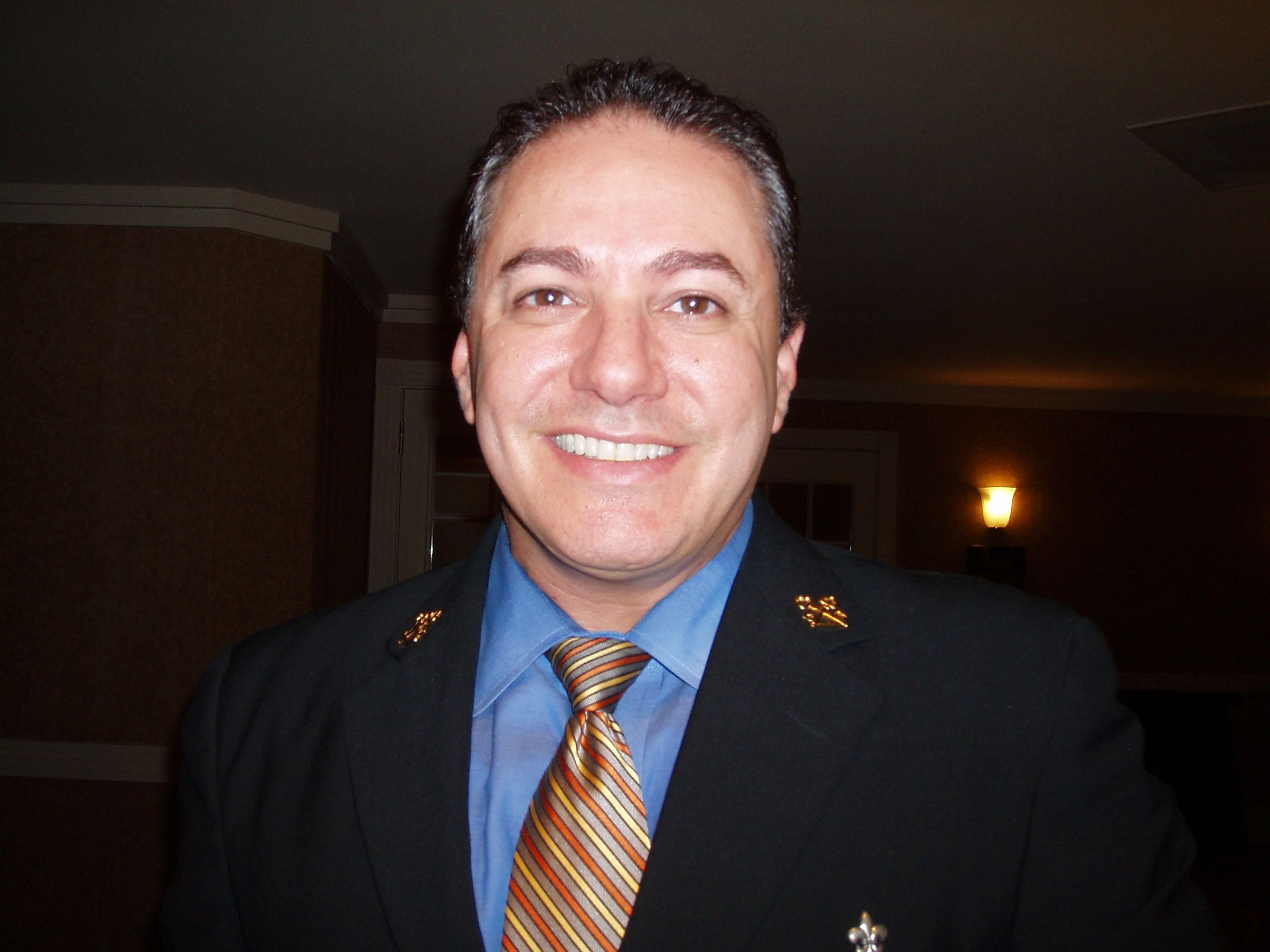 Insider Tips
LOCAL CULTURE
Clothing
Summer in New Orleans can be very hot and humid. We suggest light colored clothes, comfortable shoes and rain gear for those cooling afternoon thundershowers.
CONTEMPORARY LUXURY HOTEL IN NEW ORLEAN'S FRENCH QUARTER
Situated just two blocks from the historic French Quarter, six blocks from the river and front row for Mardis Gras, this luxury hotel in New Orleans is coveted for its location and Four-Diamond status. In the heart of the business district, the hotel is convenient for executives and leisure breaks. From fine, alfresco dining to stunning views from the 15th floor outdoor pool, this contemporary gem is perfectly appointed to explore the best New Orleans has to offer.
HOTEL HIGHLIGHTS
Restaurant & Lounges

Veranda Restaurant - Offering Breakfast, Lunch and Dinner. Ask about our daily lunch specials and homemade soups. The fresh pastries are made dai...

Amenities & Services

Our top-floor fitness centre features cardiovascular and weight equipment and complimentary fresh fruit. The pool overlooking the city offers food ...

SPECIAL PACKAGES

There's always something special happening at an InterContinental hotel. Whether you are looking for a fun-filled getaway or a place to host your n...
New Orleans
444 St Charles Ave

New Orleans

,

LA

,

70130

United States

Front Desk

+1-504-5255566
Languages spoken by staff
German, English, Spanish, Hindi, Croatian, Romanian, Tagalog, Turkish
Pet Policy
The InterContinental New Orleans is pet friendly. The maximum weight of the pet cannot exceed 40 pounds and a maximum of 2 pets per room. Pets cannot be left unattended in the room. A pet waiver will be required to be signed. Deposit is non refundable.
Pet Deposit $150.00 per stay
CHECK-IN

4:00 PM

CHECK-OUT

12:00 PM

Late Check out Available
Accessibility
Service animals allowed
10 Room(s) with Accessibility Standards
Parking
Guest Reviews
Rated

4.1

out of

5

 by

243

reviewers.
Rated

1.0

out of

5.0
 by
Piddler
Terrible Experience
We checked in and it was a positive experience. From there it was all downhill. Order breakfast via room service; had to leave a message and kitchen would call back. 30 minutes later went down to restaurant; they were busy so they took my order and told me 30 minutes guarantee room service. 45 minutes later went down and the order was never put in. Finally received meal and it was cold. Restaurant manager gave to us for free which is not what we wanted - we wanted room service and hot food. Saturday evening we returned to our room which was never cleaned. Called front desk - told since I had the rest sign on door at 11:30 the room was not cleaned - they sent up new towels. About 10 minutes later sitting in our room and a couple opened our door and walked in - needless to say this was unacceptable. There are a lot of what if's should we not have been dressed. Went down to front desk as our keys no longer worked and informed the front desk of the situation. The desk clerk asked what we wanted - I informed her a free room as giving out our room to someone else and having them enter our room was unacceptable. I stay at Holidays Inn all across the country and this was the worst experience I have ever had. Would not recommend and will never stay there again.
February 26, 2014
Rated

1.0

out of

5.0
 by
Roadwarrior62
Shuttle Service and Check in
As an IHG Platinum member who stays at this Hotel multiple times per month, The service has become increasingly worse. Landed at 4:00 PM...went to transportation center as usual, called for a pick up....was rude to on the phone, and after 45 minutes, took a cab to Hotel. Informed the desk staff what happened and wasnt offered anything to make me want to come back. Im done with this Hotel. I will stay at the Hilton from now on. Thats about 9 nights you are losing before I tell my co-workers about this hotel. Very dissatisfied with this hotel for the last 10 stays. You lost a customer.
February 15, 2014
Rated

5.0

out of

5.0
 by
SweetNana
Great visit to NOLA
This hotel is convenient to the airport and downtown since it is right off I-10 and between both. The accommodations are comfortable and the staff couldn't be friendlier. They respond quickly to any needs and always with a smile. The on-site restaurant and exercise facility are an added bonus. I stay here several times per year and have never been disappointed.
February 4, 2014
Rated

5.0

out of

5.0
 by
BECCA4989
AWESOME PLACE TO STAY
THIS HOTEL WAS PERFECT. EVERYONE WAS SO FRIENDLY AND WILLING TO MAKE YOUR STAY THE BEST EVER. THERE ARE TWO LADIES THAT I WOULD REALLY LIKE TO SAY "AWESOME" TOO. NADIA & MAYA. THOSE TWO LADIES WERE SO VERY NICE AND HELPFUL. THEY WENT ABOVE AND BEYOND TO MAKE SURE OUR STAY WAS REMEMBERABLE. WE REMEMBER NADIA FROM THE HOLIDAY INN EXPRESS DOWNTOWN NEW ORLEANDS. IT WAS SO VERY NICE TO SEE HER. I DO RECOMMEND THIS HOTEL IF YOUR IN METAIRIE, LA. THE STAFF IN THE RESTURANT/BAR AREA WERE AS WELL VERY FRIENDLY AND THE FOOD WAS "AWESOME".
January 30, 2014
Rated

5.0

out of

5.0
 by
tjurs
wish we couldve stayed longer...
Check in was smooth. Room was clean and nice. Comfortable beds I want one for my home pillows to. Staff was nice. Restaurant good staff and food. Over all we had a nice stay and we enjoyed every part of our stay also Bourbon st ...
January 4, 2014
Rated

5.0

out of

5.0
 by
DallasP
Family visit
The hotel was clean an very welcoming. The staff were very nice always greeting my family whether we were coming or going. The only change or room for improvement is with Nada one of the front desk clerks. She is very abrasive, an seems to care more about checking in elite members vs regular guest an their needs. But I would still recommend this hotel. Its close to everything.
January 3, 2014
Rated

4.0

out of

5.0
Parking problem!
My experience at this Holiday Inn was 'fine' though nothing special. I was happy to get my AARP discount which brought the price down considerably but was then hit by a hotel tax (which, as far as I recall, no one mentioned before I checked in) which wiped out the savings ($14.80/night). I don't stay overnight in New Orleans often, but it struck me as expensive compared to motels/hotels I've stayed in in Mississippi and Louisiana, including New Orleans a number of times. My major complaint about my experience, however, concerns parking. Apparently this Holiday Inn lets off-shore workers park their vehicles there (also not mentioned when I checked in) and when I returned from the event I photographed in NOLA that evening I could not find a parking space to save my life - this in their *huge* parking lot which I drove through multiple times to see where I could park. I ultimately parked in front of their restaurant (where their airport buses park - there was one there) and went in to ask the person at the front desk. She said that was fine and explained to me why there were no spaces. She also added that I could have parked on the grass on the edge of their regular parking lot or across the street. There were *no* signs indicating this and I did not feel like getting towed. I have to question the wisdom of this hotel's renting so many spaces to non-hotel guests so that guests can find no spaces and/or not putting signs out so that guests would know where to look for a space before wasting time trying to find one, particularly at a hotel which cost this much. I am not sure if I will return to this hotel because of this parking problem and its low price/value ratio.
January 2, 2014
Rated

5.0

out of

5.0
 by
PLLF
Nice clean hotel with indoor pool
We were looking for a clean comfortable hotel with an indoor pool for our children to swim during cooler weather. We found that most hotels in the area have outdoor pools only. This hotel had a very nice indoor pool. Rooms were very clean and comfortable. Definitely worth a couple dollars more than other hotels we stayed at during our trip. Thanks
January 1, 2014
Rated

4.0

out of

5.0
 by
latx
good view, very clean
found the facility very good, The amenities were good, and the bed comfortable.
December 27, 2013
Rated

4.0

out of

5.0
 by
VINCEGATOR
COMFORTABLE BED
FIRST TIMESTAYING AT THIS HOLIDAY INN. VERY PLEASED.
December 22, 2013
Rated

3.0

out of

5.0
 by
Alberto1959
resturant and Bar Service
I have always stayed at your facilities ,however I have noticed your restaurant and bar staff is getting worst. They do not attend their customers. The night crew attending the bar area are at best rude. for both days I stayed there last week. Both me and my colleague had to wait 30 min. to get served, and after we got served , we were ignored by all staff for a simple request like can I have a fork and knife. They seemed to never make eye contact for serves. several times we both waved our hands to the reception girls which we 2 of them ,, They made eye contact and we ignored. Al Castro
December 16, 2013
Rated

4.0

out of

5.0
 by
Scoutyboy21
NOLA Experience
The stay was professional and the staff was supportive, As an early riser and an early bird the lack of coffee upon a pre- 6 am departure was a little annoying. However the staff was courteous to inform that a to go cup was possible upon request. I will make this a priority stay option on future business engagements, Kimberly in the restaurant was stellar!!!
December 15, 2013
Rated

4.0

out of

5.0
 by
CTXR
Great beds, good location, excellent front desk
Recently stayed at this Holiday Inn in early December 2013. Cost per night was a bit higher than usual for this time of year given a large conference in New Orleans making it a bit more expensive than expected. While an apparent older hotel, it also appears recently renovated. The rooms (particularly the bathrooms) are a bit on the smaller size, but certainly adequate with well appointed furnishings. The beds and pillows were among the most comfortable we have had in similar chain hotels across the country. The front desk was very helpful. We returned late one evening to find our room hadn't been serviced and they sent someone up within 15 minutes of calling. We also had another day where the toiletries weren't replaced and they quickly fixed that. However, we also had one day where our used towels were left on the floor, despite receiving new ones on the shelf. With 3 consecutive days of issues with housekeeping, that was the only negatve of our stay (but again, quickly addressed when we called). Overall great trip, great beds and wonderful and attentive front desk.
December 13, 2013
Rated

5.0

out of

5.0
 by
Lclaire
Comforable bed and great service
Staff at front desk was very nice and very helpful. The room was very clean and comfortable. The only complaints that I have are there was not enough lighting in my room, and I heard doors closing down the hall, other than that It was a pleasurable stay. Also, the food in the resturant was excellent.
December 13, 2013
Rated

3.0

out of

5.0
Room
I have stayed at your motel a a number of times and although I like the location, you could do a lot more to you place to make it a better experience and I base this on the fack that I travel for work a lot and I stay at Holiday Inns a lot. Cleanliness fair Room service is inconsistent, seems they clean some things and not others, little things like coffee, 2 decaf's when I got there, asked and received real coffee, had some left over and they were gone and 2 decaf's when I returned. Some lights didn't work, TV in living room didn't work, I found the power cord had been pulled on and I reseated it. Don't really get treated like a Priority Club member like I do at most other Holiday Inns. The Bar is your highlight, great bartenders and a good place to eat when you come in late. Sorry, I don't do surveys very often but, I think this location needs a better work ethic. Jon Mierau
December 10, 2013
Rated

5.0

out of

5.0
 by
Kitty99katt
Clean and Neat. Comfortable
We stayed for two nights, Loved the room, service and most impressed how clean it was. Only if they could get my last name right I would appreciate it.
December 6, 2013
Rated

5.0

out of

5.0
 by
Rick1999
Our Hotel stay
The only complaint that we have, the last time we had the Suite, we had the understanding that we we're suppose to get a couple bottles of water in which I forgot to ask for myself, other then that, we really love this Hotel. keep up the very nice people you have there, outstanding.
December 4, 2013
Rated

5.0

out of

5.0
 by
GabeU
Great place to stay
I have stayed here many times, each time is great. The room however could always be cleaned a little better. The bathrooms are always dusty and dirty. The restaurant staff could pay a little more attention to detail, one morning I asked for scrambled eggs and got over easy and asked for white toast and got a burned English muffin. I would however stay here again. They don't give you a care package for being a priority club member like most hotels. The room says if you forget anything to call and they'll bring you a replacement for free but when I called about a razor they told me one could be purchased at the front desk.
December 2, 2013
Rated

5.0

out of

5.0
 by
Hallel
It's always a pleasure
The girl who checked us in was very welcoming, professional and accommodating. Always enjoy returning to this property.
November 27, 2013
Rated

5.0

out of

5.0
 by
candacem
Friendly and Convenient
The hotel staff is very friendly, but the restaurant staff could do a little better in terms of service and speediness. Clean facilities. Pool is not heated year around, but they do have a mini gym and business center with a printer. Location is right off the freeway and there are many restaurants nearby.
November 25, 2013
Rated

5.0

out of

5.0
 by
Eriic
Gret Service
Lakisha and Nadia at the front desk are always very helpful. We stay at this property often and they have always courteous, knowledgeable and friendly. Della in the restaurant has also been great. Her courteousness and attention to detail made our sinning decision easy. We ate at the Round House every night because we knew we would receive good service and have a great meal.
November 24, 2013
Rated

4.0

out of

5.0
 by
seldomsojourner
Fine older hotel for the business traveler
Right off the interstate, this tall, older hotel is fine for a business traveler - parking is free and plentiful, there is an on-site restaurant serving breakfast, lunch, and dinner, and my room was quiet - unlike some newer hotels, this one seems to have thicker walls so I did not hear any sounds from neighboring rooms and I had a good night's sleep, and that's what really matters! Staff were all friendly and polite. I will definitely choose this hotel again the next time I am in this area.
November 17, 2013
Rated

5.0

out of

5.0
 by
Rick1999
Very good service and quality.
We enjoyed staying there and we will return to stay. The Hotel could use some more help in the Restaurant.
November 17, 2013
Rated

5.0

out of

5.0
 by
Jbyrd231
Comfortable room
My son and I stayed for 3 nights. The room was clean and comfortable. Easy access to a convenient store across the street. Taxi service was available when requested, and was sometimes outside waiting for new customers. The night clerk that checked us in was always polite, smiled and was concerned about our stay. Only issue, which wasn't much was after the first night of stay, we couldn't get regular coffee in our room. The only coffee on the cleaning ladies carts was decaf. However, the motel provided coffee in the lobby. We ate breakfast in the restaurant once, and it wasn't very flavorful.
November 12, 2013
Rated

4.0

out of

5.0
 by
kma1
Great staff, so-so room, lousy housekeeping
Stayed 4 nights 11/13. Nice room but needed an easy chair. Only chair was the desk chair. Beds great. Bathroom nice. Housekeeping was awful, had to continually ask for things at the front desk. One night - no glasses for drinks. One night - no bathmat. One night - room not made up at all !!! No extra toilet paper. Only 1 little bar of soap. Ran out of Kleenex. Room was clean and comfortable but no place for 2 people to sit and watch TV at night. Front desk staff was great - polite, helpful. Was visiting New Orleans area - location of hotel was very convenient. I am an avid Holiday Inn customer but would have to think twice to stay here again.
November 11, 2013
Rated

5.0

out of

5.0
 by
WillWa
Excellent service
Excellent service and friendly, personable and professional staff.
October 31, 2013
Rated

5.0

out of

5.0
 by
Jgaines295
Excellent Customer Service
I had two room. One room had issues. This hotel has excellent customer service. They addressed all the issues and went above and beyond.
October 31, 2013
Rated

5.0

out of

5.0
 by
Eykifu
A all service Hotel
Holiday Inn has everything that you need when traveling to what ever city or destination. It's the most comfortable Hotel.
October 27, 2013
Rated

5.0

out of

5.0
 by
Gizzer1
Only thing I experinced was that the meals could do with some improvement.
My stay was only made the more pleasurable by the professionalism of the well mannered and politeness of the entire staff!!!
October 24, 2013
Rated

4.0

out of

5.0
 by
Froggy27
Great Room for a Great Price
For the price of the room it could not have been better. The staff was friendly and helpful. They went above and beyond to make sure I was comfortable and had everything I needed. The restaraunt gave a lot of food per portion I only wish there had been a menu available in the room so I could have called from there for "take-out" service. The room was fantastic - it was spacious and clean. However there was a slight "musty" smell when getting off the elevator on to the 7th floor and then again when walking into the room but I think that has to do with age more than anything. The room itself was clean but the tub was in need of an overlay or update. All in all I would definately stay there again. The location to the expressway was great and to Metarrie as well.
October 24, 2013