Skip Navigation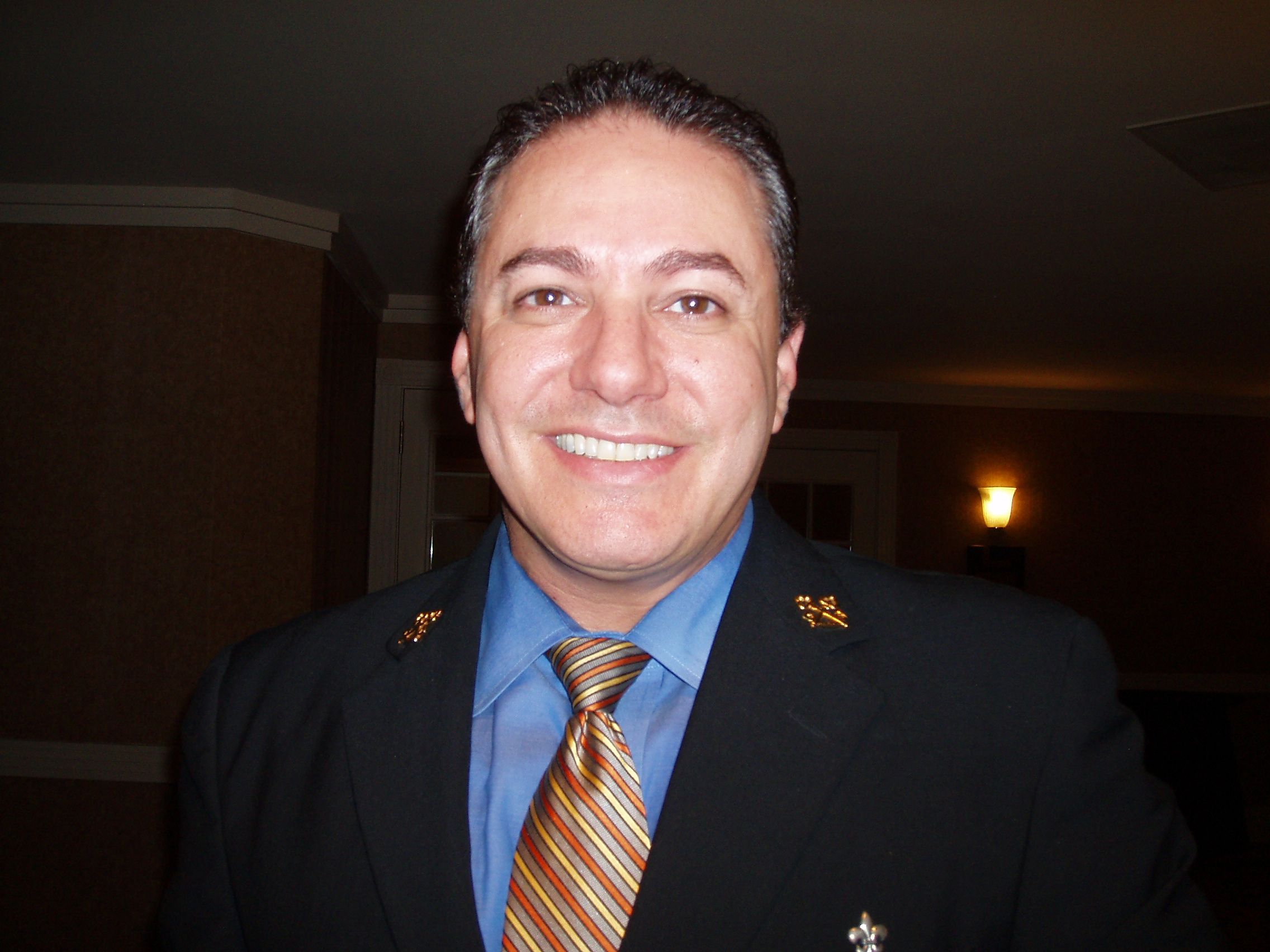 Insider Tips
LOCAL CULTURE
Clothing
Summer in New Orleans can be very hot and humid. We suggest light colored clothes, comfortable shoes and rain gear for those cooling afternoon thundershowers.
CONTEMPORARY LUXURY HOTEL IN NEW ORLEAN'S FRENCH QUARTER
Situated just two blocks from the historic French Quarter, six blocks from the river and front row for Mardis Gras, this luxury hotel in New Orleans is coveted for its location and Four-Diamond status. In the heart of the business district, the hotel is convenient for executives and leisure breaks. From fine, alfresco dining to stunning views from the 15th floor outdoor pool, this contemporary gem is perfectly appointed to explore the best New Orleans has to offer.
HOTEL HIGHLIGHTS
Restaurant & Lounges

Veranda Restaurant - Offering Breakfast, Lunch and Dinner. Ask about our daily lunch specials and homemade soups. The fresh pastries are made dai...

Amenities & Services

Our top-floor fitness centre features cardiovascular and weight equipment and complimentary fresh fruit. The pool overlooking the city offers food ...

SPECIAL PACKAGES

There's always something special happening at an InterContinental hotel. Whether you are looking for a fun-filled getaway or a place to host your n...
InterContinental New Orleans
444 St Charles Ave

New Orleans

,

LA

,

70130

United States

Front Desk

+1-504-5255566
Languages spoken by staff
German, English, Spanish, Hindi, Croatian, Romanian, Tagalog, Turkish
Pet Policy
The InterContinental New Orleans is pet friendly. The maximum weight of the pet cannot exceed 40 pounds and a maximum of 2 pets per room. Pets cannot be left unattended in the room. A pet waiver will be required to be signed. Deposit is non refundable.
Pet Deposit $150.00 per stay
CHECK-IN

4:00 PM

CHECK-OUT

12:00 PM

Late Check out Available
Accessibility
Service animals allowed
10 Room(s) with Accessibility Standards
Parking
Guest Reviews
Rated

4.2

out of

5

 by

283

reviewers.
Rated

5.0

out of

5.0
 by
set2014
service bar none
I enjoyed my stay. The service was tops, Front desk and van from airport service was exceptional and so very helpful. Always friendly and helpful even after midnight. Great people, comfortable beds, clean room at all times. Great place to stay.
June 28, 2014
Rated

3.0

out of

5.0
 by
Jeri504
Nice!
It was a nice stay. It could have been a lot better.
June 26, 2014
Rated

4.0

out of

5.0
 by
Washmidd
Ms
The front office staff were EXCELLENT! Very plesant, accommodating, helpful and professional bed was very comfortable however, the air conditioner was leaking on carpet. Fixtures in bathroom were rusted and/or falling apart. Hallway on floor I stayed on smelled horribly. Reported everything to the staff, they graciously thanked me for the feed back and apologized for the inconvenience and offered some perks for my inconvenience. The ladies at the front desk, their excellent customer service, and the very comfortable bed are reasons why I would stay again. Thank you and I'm sorry that I can't remember their names. Thank you all!
June 25, 2014
Rated

4.0

out of

5.0
 by
scorpion King
Great place
This was one the best Holiday Inn, l enjoyed the staff and the atmosphere and location of this place. Well love to come back and stay...Thanks again!
June 24, 2014
Rated

1.0

out of

5.0
 by
babinola85
Not the best
This was my first and last time staying at this property. The room was out dated and the bathroom was horribly small. I did not get any sleep during this stay as the hotel was very noisy. I could hear anything and everything going on from the room. Bottom line...the property did not live up to what I expect from a Holiday Inn.
June 24, 2014
Rated

5.0

out of

5.0
 by
marena
hard to please
There was nothing about the hotel that i did not llike from the service at the front desk to the maid who did a amazing job on my room everyday even the hotel restaurant was a treat the food tasted like my mommy made it very good since i have nothing to complain about i wont and i will definitely Be staying there again
June 22, 2014
Rated

5.0

out of

5.0
 by
GJohnsn
My stay - Johnson
Everything was great! The hotel and restaurant staff were wonderful. Enjoyed bonus of, the adult meal with child eat free menu. No problems were experienced. All very friendly, courteous and helpful. Was traveling alone with child, and felt safe. Free hotel shuttle very accommodating. Thank you all!! :)
June 20, 2014
Rated

5.0

out of

5.0
 by
MaRoe58
The breakfast provided every morning on the 2nd floor
The hotel served our purpose well it was close to the Superdome where our convention was held for 3 days. The staff in the dining room was very nice to provide me with a food box to bring breakfast to my wife every morning. Continue to provide this type of service because it will surely be recommend to all the people we know. We were given quality service beyond our expectations and excellent staff.
June 19, 2014
Rated

5.0

out of

5.0
 by
MSMICHELLE
Great Cruise and Park Location
Reserved a one night stay prior to our cruise. Hotel was very nice as were the staff. Their cruise and park package is the best I've seen; includes 2 free drinks and also breakfast for two. Was accidentally charged twice for my stay and upon notification, the staff immediately corrected the problem. Best efficiency I've experienced in a long time. Hotel shuttle was timely and very convenient. Rooms were very comfortable. The entire stay was enjoyable from the front desk staff, bar/restaurant staff and shuttle drivers. Would definitely recommend this for anyone cruising out of the port of New Orleans. I will be returning anytime I'm in the area. GREAT LOCATION WITH GREAT STAFF AND SERVICE!!!!!
June 19, 2014
Rated

5.0

out of

5.0
 by
kadena
Comfortable Bed, quiet room good food
Bed was great! Frige was cold. Temperature good. Water pressure good for a hot shower. Felt safe. Waitstaff and reception workers were very friendly and concerned. Would stay again.
June 19, 2014
Rated

5.0

out of

5.0
 by
Mckleind
Quieres descansar? Este es el hotel correcto
Desde que llegue al hotel me trataron con mucha amabilidad y la habitacion esta muy bien... La cama y las almohadas estan muy bien y casi nuevas... En general el hotel esta excelente y el Gym aunque tiene 2 caminadoras y otros aparatos esta excelente porque son casi nuevos... Se los recomiendo!
June 15, 2014
Rated

2.0

out of

5.0
 by
kindlefire63
Accomodations were inferior
Hotel staff was very friendly and welcoming. However, the beds were too high and uncomfortable. Also, loud noises throughout the night made it difficult to rest.
June 11, 2014
Rated

4.0

out of

5.0
 by
bobthefarmer
Greatest Pit stop for a cruise out of Port of New Orleans
This staff prepared a perfect package for stay and park, when taking a cruise out of New Orleans. Their bus delivers you taking the hassle out of down town parking and lugging a weeks worth of luggage. We went from a relaxing morning and breakfast in their nice restaurant to boarding a shuttle and checking in for a cruise to borning in 1 hour! Thanks for the helpful people that make this all possible for a reasonable price of a room. Area is also close to Lake Ponchatrain and casinos. This may not be a modern hotel in a central spot, but you can feel right at home with these people.
June 10, 2014
Rated

2.0

out of

5.0
 by
JAYD_cyberguy
Comfortable large room
I stayed there the last weekend of May. The food was excellent, the front desk staff are GREAT, parking was plentiful and secure. My room was large and quiet, the internet connection speed was very good and stable. All in all I would have given them 5 stars across the board, except on my 3rd night there I discovered my hair brush full of long black hair (I have short light brown and my wife is blonde). No one else besides house keeping had entered my room to the best of my knowledge. Needless to say I was horrified and completely grossed out!! I brought it to the front desk supervisor's attention and they did reimburse me for a new brush. But still, who thinks using a stranger's hair brush is okay? I doubt I will be able to bring myself to stay there again.
June 9, 2014
Rated

5.0

out of

5.0
 by
banditmwp
Great Experience
Convenient to New Orleans but away from the gridlock of the city. Outstanding restaurant on site and spacious,comfortable accommodations. Will make it a point to stay here when I visit the area whether business or personal!
June 8, 2014
Rated

5.0

out of

5.0
 by
hafbreed76
Great price and convenient to New Orleans
This is the 2nd time I have stayed at this location and I really like the staff and quality for the price. It is only a few minutes from New Orleans and convenient to the highway without the noise. Great value!
June 5, 2014
Rated

5.0

out of

5.0
 by
Stars Basketball
Perfect for teams playing at Alario Center
The sales team wasn't lying about how easy it was to get from hotel to Alario Center. I would recommend teams stay here every time! The game room and guest laundry were a big plus for our team. Staff at front desk was excellent. Very accommodating!!! Thanks for a wonderful stay.
June 4, 2014
Rated

3.0

out of

5.0
 by
Back-2-Work
Excellent Service, Good Acomodations, Poor Dining
The service received by the staff is excellent. The rooms are clean, and accommodating. I can not say enough about the staff, and the lengths they go to in making guest comfortable. Good job guys. However... The dining is sub par at best. In the last 4 months, the quality of the food served by the restaurant has decreased significantly. The last meal that I consisted of a hamburger, fries, and garden salad. The hamburger was so greasy that I had to discard the soggy bun. The fries were not done and became greasy, limp, over-seasoned remnants of potato. The garden salad was old, wilted, and consisted of little more than lettuce, and tomatoes. I don't know if a change in management, budget, distributor, or staff is the cause of this problem. I can tell you that I plan on getting food from somewhere else the next time I visit the hotel. No reason to waste my money on inedible food.
June 1, 2014
Rated

5.0

out of

5.0
 by
QuickNick
What a Stay
One of the best Hotels I have ever stayed at. The staff, rooms, and Restaranr were wonderful.
June 1, 2014
Rated

4.0

out of

5.0
 by
AM-TX
Cruise park conveneience
Our stay was prior to a cruise out of New Orleans. The hotel was good for our limited stay and we were able to leave our car there instead of at the port. My only complaint is that I filled out information about our return date on the cruise and the hotel was not prepared to pick us up at the port. Scheduling for shuttle needs should be reviewed so that they are prepaid when guests are set to return. The onsite restaurant was disappointing but was including in our stay so we used. Service was slow and food was just so so.
May 31, 2014
Rated

5.0

out of

5.0
 by
Mike&Mak
Comfortable, convenient, and great service
The staff were the highlight of this hotel. All were extremely courteous and accommodating. The hotel room was generally clean but we did have one waste basket under the sink that housekeeping must have overlooked.
May 23, 2014
Rated

4.0

out of

5.0
 by
dh6559
Business Trip
The hotel location is great! There is no restroom in the exercise room or anywhere nearby which I feel is not acceptable. The exercise room needs some updating with new equipment and how about more equipment. It would be nice to have individual TV's on the equipment instead of a huge TV for such a small space. Wipes are never available to clean machines. I wish hotels would take into consideration better lighting in the bathroom for women. How about a mirror to apply make up! Better lighting and how about more outlets to the rooms. You have to search for available outlets!
May 18, 2014
Rated

4.0

out of

5.0
 by
BGutz
Better pillows than other Holiday Inns
Overpriced but then so was everything else in this area. A little bit hard to get to as well.
May 17, 2014
Rated

3.0

out of

5.0
 by
Ragin Cajun Man
Letdown
I travel about 4 to 5 times a year. I usually stay at a Holiday Inn because it offers a good value. However I felt like my most recent visit was disappointing. I booked a queen suite because I neede the room to accommodate my large family. When I pulled out the sofa sleeper, I discovered that the leg was broken. A person from Maintenance came up to take a look at it. He said that they didn't have any more sofas, but he did bring me a rollup bed. However I was still a bed short of my needs. Luckily, my daughter was able to sleep with my mom in another room or she would have had to sleep on the floor. In addition the knob on the bathroom door was broken and there was no hook on the back of the door to hang clothes. Finally, the shades on the doors between the bedroom and the living room were missing. I just wanted someone to know that the accommodations were less than satisfactory. On a positive note, the front desk staff was very friendly and helpful and the food in the restaurant was very good.
May 14, 2014
Rated

5.0

out of

5.0
 by
Holidayinnmetairielover
Best Holiday Inn Ever
I really enjoyed my stay at the hotel and would recommend this hotel to anybody. The staff is wonderful and they really go above and beyond in making sure that we were always taken care of. Thank you Holiday Inn Staff for making our stay wonderful.
May 14, 2014
Rated

4.0

out of

5.0
 by
Berlin Dan
Hotel Fine - Food quality not so much.
Everything about the hotel was fine. The staff at check in was professional and polite. We received accurate information about the airport shuttle, which was there on time. The shuttle driver was friendly and helpful. The room was fine, although the bathroom was a little cramped; however, we only stayed one night and it was functional and clean. Everything worked properly. The restaurant/bar is o.k., and the staff was more than friendly and polite. They smiled and joked with us, and it was clear that they were eager to please. The food quality was not so great, but it could have just been an off night, or the fact that we had been having great meals in New Orleans for a week. I ordered the catfish platter, expecting Trauth's quality (you have to be local to know about that). First, they were out of hushpuppies. Second, the fish itself was tasteless, and I suspect it was not that fresh. Just bland. The fries were good. My partner said his oysters were too greasy. Because of no hushpuppies, they did discount our meal 25%, which I thought was nice. I did not complain to the waitress, because food quality and prep is not her responsibility. I would not eat there again.
April 27, 2014
Rated

4.0

out of

5.0
 by
KRaza
Long stay Overall good Experience
I stayed in the hotel for over 30 days during 2 month time period and overall this was good experience, except couple of very important things. 1- Room air Conditioners I stayed in 5 different rooms on this property and found none of the room have A/C thermostat which is actually working. All rooms were extremly cold and their temperature permanantly set to 62, and doest not change no matter how many time you change it. i called Fron desk and they sent tech but he was not able to set and told me they are not fixable, and always set to 2 degree lower than value you set. So during all the stay i have to turn it off A/C after every 2 hour as i dont want to be convert in Dead body. Hotel should really focus on this. Parking:- This hotel has very limited parking space specially over weekend and when there is some conference going on on 2nd floor. during that 30 days stay i could not fing parking easily after 7:00pm and sometime has to park on road. You need at least 40 min to park if you are coming after 7:00pm and chances are you might not get it. Breakfast Breakfast is good but not free. the service is really really slow. On the average Breakfast wait time after order is 25 minutes and it feel more when you are in hurry in the morning. I hope Management will be focus on resolving these issues.
April 21, 2014
Rated

4.0

out of

5.0
 by
Ironman7
French Quarter Festival
Great time !!Manager Rick was a great help to us getting around New Orleans and the girls at the front desk were great !!
April 19, 2014
Rated

4.0

out of

5.0
 by
Sgp1120
Good location and very good staff
We stayed here on 4/11 to visit area colleges. Room was average, nothing spectacular but nothing bad. Clean and comfortable. Front desk was very helpful and pleasant. Friendly people at the front desk and restaurant/bar. Good economical choice. The location was very convenient and easy to access.
April 15, 2014
Rated

5.0

out of

5.0
 by
J.T.
Awesome service and staff, very comfortable rooms and views of the city.
I am delighted to say that this Holiday Inn is the best one yet from all the different places that I stayed due to work, The service is outstanding including the Management and Staff, The rooms are clean and the views are excellent from the room that I stayed in, the restaurant on premises is very good ,food was awesome, but the only thing that needs improvement at the restaurant is the timing of service, The Holiday Inn location is perfect, close to Downtown, Airport, Malls, and I-10. I would recommend this hotel to anyone, I will make it my future destination any time I visit New Orleans. thanks J.T.
April 12, 2014