Skip Navigation
English
|
|
|
|

Sign In

Book online or call: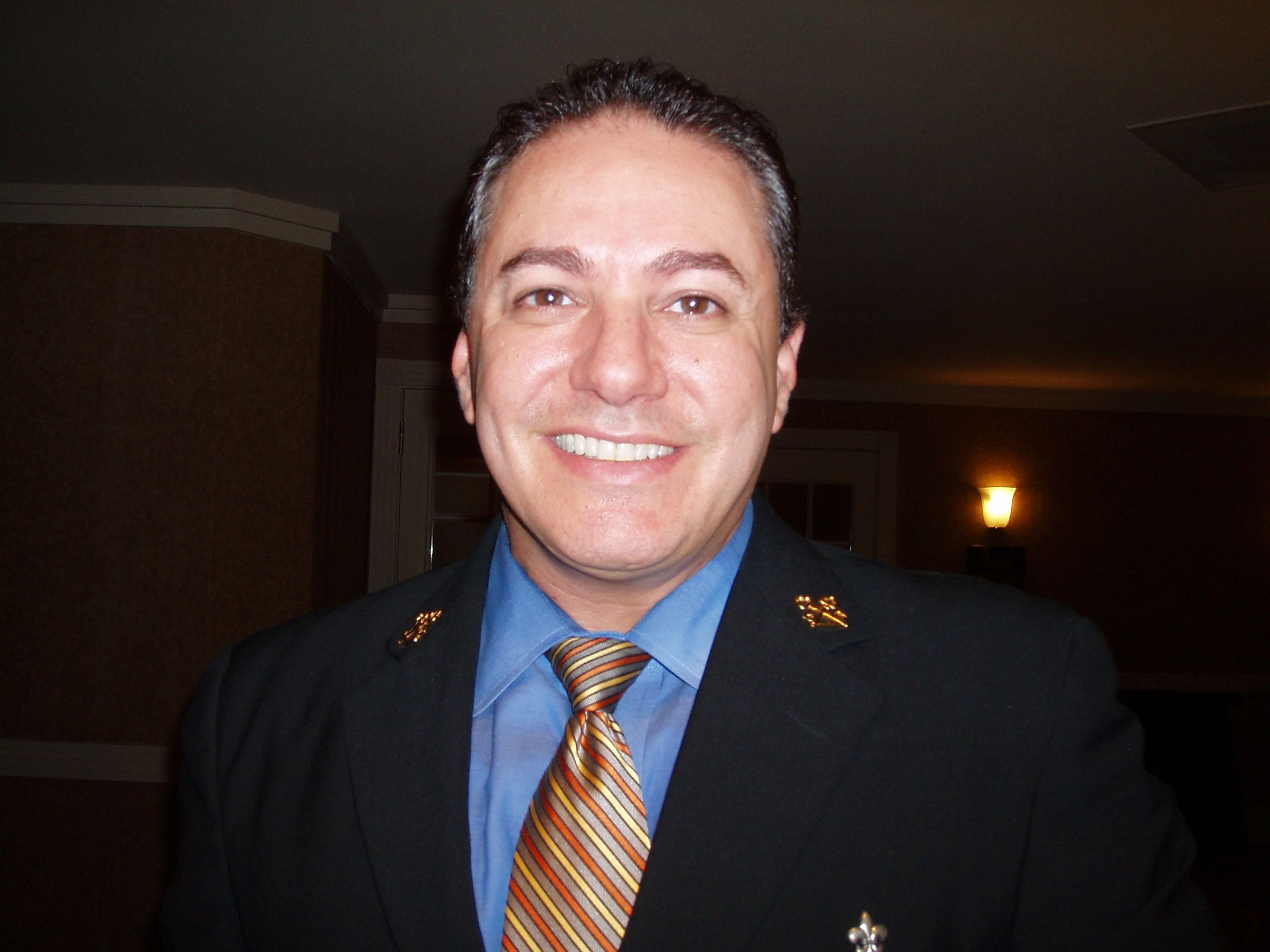 Insider Tips
LOCAL CULTURE
Clothing
Summer in New Orleans can be very hot and humid. We suggest light colored clothes, comfortable shoes and rain gear for those cooling afternoon thundershowers.
CONTEMPORARY LUXURY HOTEL IN NEW ORLEAN'S FRENCH QUARTER
Situated just two blocks from the historic French Quarter, six blocks from the river and front row for Mardis Gras, this luxury hotel in New Orleans is coveted for its location and Four-Diamond status. In the heart of the business district, the hotel is convenient for executives and leisure breaks. From fine, alfresco dining to stunning views from the 15th floor outdoor pool, this contemporary gem is perfectly appointed to explore the best New Orleans has to offer.
HOTEL HIGHLIGHTS
Restaurant & Lounges

Veranda Restaurant - Offering Breakfast, Lunch and Dinner. Ask about our daily lunch specials and homemade soups. The fresh pastries are made dai...

Amenities & Services

Our top-floor fitness centre features cardiovascular and weight equipment and complimentary fresh fruit. The pool overlooking the city offers food ...

SPECIAL PACKAGES

There's always something special happening at an InterContinental hotel. Whether you are looking for a fun-filled getaway or a place to host your n...
New Orleans
444 St Charles Ave
New Orleans , LA , 70130
United States
Front Desk +1-504-5255566
Languages spoken by staff
German, English, Spanish, Hindi, Croatian, Romanian, Tagalog, Turkish
Pet Policy
The InterContinental New Orleans is pet friendly. The maximum weight of the pet cannot exceed 40 pounds and a maximum of 2 pets per room. Pets cannot be left unattended in the room. A pet waiver will be required to be signed. Deposit is non refundable.
Pet Deposit $150.00 per stay
CHECK-IN

4:00 PM

CHECK-OUT

12:00 PM

Late Check out Available
Accessibility
Service animals allowed
10 Room(s) with Accessibility Standards
Parking
Guest Reviews
Rated

4.1

out of

5

 by

213

reviewers.
Rated

3.0

out of

5.0
 by
Mlbz
Okay
It was okay. Shower was a bit slippery as if it hadn't been properly cleaned.
October 22, 2013
Rated

2.0

out of

5.0
 by
matthotel
Nice hotel but lacking in a few areas
Hotel was easy to get to and the lobby was nice. Personnel were all polite and helpful. Restaurant and bar were good but bar could have used some snacks such as crackers and peanuts to encourage loitering, otherwise was good on entertainment and price. So, although I give the hotel good marks on the points above, I must give it a low rating on value. The floor our room was situated on smelled fairly strongly of mildew and our room was quite humid (even though it was cool) Some humidity is to be expected in southern Louisiana but not to that extent. We woke up each morning sticky and uncomfortable. The bathroom was quite small and the lock was broken which was very annoying to my teen children. I might have given a fair rating instead of poor except for the fact that the room was in my estimation quite expensive. We stayed at this hotel to hopefully reduce our overnight expenditures while visiting New Orleans. While touring around the city, we found that we could have stayed in the downtown area for roughly two thirds the cost.
October 18, 2013
Rated

4.0

out of

5.0
 by
no1turbine
meterie review
I found the hotel a little pricey but the location and availability were exactly what we needed. My only complaint was the lack of a writing tablet (note pad) in the room. Additionally the the lighting was less than we prefer.,
October 15, 2013
Rated

1.0

out of

5.0
 by
WorkTravel2013
An awful experience
From the beginning to end, my stay was terrible. The first room I was placed in was quite damp (I understand it's Louisiana, but this was awful for persons with allergies/asthma...very hard to breathe). Furthermore, the room was quite musty, outdated, and felt "gross". There was no desk chair and no shower curtain! I went to the front desk and they quickly moved me to a different room (which was nice), and the new room was better, but still had the damp, musty, and worn down feel. The only new part of the hotel was the front lobby area. This whole hotel needs to be to be torn down and rebuilt. I was not a happy camper and couldn't wait for my 3 days to end.
October 14, 2013
Rated

1.0

out of

5.0
 by
usarmy1029
Rundown Property with ants in the room
Upon arriving to the room we noted several things. The door malfunctioned due to a broken deadbolt. The sealing popcorn textured paint had fallen onto the floor in some areas and had not been vacuumed by the housekeeping crew. And the room had little groups of ants in several places. Very disappointed, would not book this property ever again. Still however, a very pleased IGH customer.
October 13, 2013
Rated

5.0

out of

5.0
 by
Margie2013
Excellent Service
We have stayed at various hotels in or near New Orleans, and this is by far one of the friendliest and most accommodating. The staff went over and beyond the call of duty to make us feel welcome. The check-in staff were courteous and efficient (a special thanks to Nadia J., who was just terrific), and the manager even called us in the evening to ask if everything was to our satisfaction. With our coupon, we got a free morning breakfast, which we ordered off the menu (pancakes, eggs, sausage, etc.). It was much more than the typical breakfast buffets that one gets at most hotels. The hotel is very clean, centrally located, and housekeeping was very good. Highly recommend!
October 10, 2013
Rated

5.0

out of

5.0
 by
shoe44
Will stay again.
Friendly. clean and good food. Convenient on and off interstate.
October 9, 2013
Rated

4.0

out of

5.0
 by
Environmental1
Recommendations
You need to shorten the review format. Many times I would choose not to reply as the process ttakes at least 10 minutes. I stay at this location every time I need to visit the New Orleans area as it is conviently located and offers a good value.......your people are a real plus. Was dissapointed that the bar/restaurant didn't open until 5:00PM. Would recommend being open for late lunch
October 4, 2013
Rated

5.0

out of

5.0
 by
Fred13
Great Location for Business
This location was excellent for my week of business in the area. Staff was outstanding, helping fill any of my request or needs. Great Restaurant with very good selection and pricing. General Mgr. has well trained his staff.
October 4, 2013
Rated

5.0

out of

5.0
 by
Moosie33
Warm Welcome
I feel as if I'm home when staying at this hotel. The staff are always polite and eager to assure your needs are taken care of. They pay attention to details that other hotels don't and go above & beyond to accommodate all your needs. Having a Bar/Restaurant in house is fabulous! I travel every week for work and enjoy a place where you can have dinner & cocktails while socializing without having to leave the property! I highly recommend staying at this property if you are in the New Orleans area! Thanks everyone for making me feel so special!
October 3, 2013
Rated

5.0

out of

5.0
 by
klaruej
Comfortable and clean
It was a nice room. Weird configuration, inconvenient where the bathroom is. But very comfortable and nice staff. Love the free wifi.
September 30, 2013
Rated

5.0

out of

5.0
 by
scedotal
Nice Hotel
We were upgraded to a Suite and it was very nice for the price. There was pleanty of room for a family of four, and the service was great. I recommend this hotel.
September 17, 2013
Rated

4.0

out of

5.0
 by
OrleansCruiser
Great Service & Comfortable Bed
The only problem was that there was a terrible smell on the 8th floor. Fortunately, it was only in the hallways; it was not in the guest rooms. Everything else was great! The staff were very friendly and helpful.
September 17, 2013
Rated

5.0

out of

5.0
 by
Djewels
Excellent room, food and service
This is an excellent hotel! The room was above our satisfaction. We were going on a cruise out of New Orleans and purchased the room, park and shuttle package. It was a great deal! Our car was safe and the parking and shuttle to and from the port was included at no extra charge. We will definitely stay here again when we go on a cruise or any other time in New Orleans. Priority Club members also receive 25% off in their restaurant. The food was great too! Wonderful service.
September 15, 2013
Rated

3.0

out of

5.0
 by
Saywat
OK just OK
Older facility in need of a refresh. Staff was great Shuttle service lacked consistency
September 9, 2013
Rated

4.0

out of

5.0
 by
Pondman
Can't beat locale or price
Good place for workers and business people . don't let bland exterior fool you. I'll be baaack...
September 9, 2013
Rated

2.0

out of

5.0
 by
Dave48Hol
Room not ready
Sheets had spots on them. No supplies in the coffee service, no fruit for bkst even though on the menus. Generally the room was not ready.
September 7, 2013
Rated

4.0

out of

5.0
 by
bosslady71
Excellent stay!!!
I enjoyed my stay and would stay her again. There is a musty smell in the halls however I think its because of the age of the building. The hotel itself is beautiful and updated!!!!
September 6, 2013
Rated

4.0

out of

5.0
 by
PamIA
Nice Hotel
The room and public areas of the hotel are very nice. The housekeeping person who last took care of our room must have been in a hurry however. There were no cups for the coffee and no soap for the bath or sink. I called down to the front desk and was nicely told I was welcome to come down and get them from her, which I did. In the morning, when I checked out, I politely informed the desk clerk that the vent fan in the bathroom was not working. He thanked me, but made no note of it. The room was clean and bed very comfortable, so I would stay here again, as it was close to the airport and overall was a good stay.
September 5, 2013
Rated

5.0

out of

5.0
 by
Dominate
Businees stay
Very good property with convenient location for business traveler. Comfortable rooms and pleasant staff. Nice restaurant with sports bar theme. My only criticisms are smallish bathroom and need more electrical outlets for electronic devices, chargers, clothes iron, etc.
August 31, 2013
Rated

5.0

out of

5.0
 by
Cliff1
Central Location is a Winner
I am loyal to Holiday Inn - and this hotel lived up to everything I've come to expect from the Holiday Inn experience. From friendly and helpful front desk personnel to responsive service personnel to cleanliness and comfort - the hotel was outstanding. The amenities were very good - pool was comfortable and clean; workout facility likewise. What was particularly nice about this place is easy access to I-10 - as well as good location if you're dropping off your son/daughter at Tulane (like we were)! The French Quarter and other sections of NOLA are also readily accessible. Only negative perhaps is there is no breakfast available here. However, given you're in NOLA, where breakfast (and every other meal) is a speciality, not a big deal. It would be nice if the front desk had a listing of close by locales for breakfast - of high quality.
August 29, 2013
Rated

4.0

out of

5.0
 by
Abim
Comfortable and clean rooms
I liked when I reached the hotel didn't have to waste time waiting for the front desk to give me a room, the personnel is very friendly.
August 28, 2013
Rated

5.0

out of

5.0
 by
MrsCVS
Wedding Weekend - 8/16/13
Our stay at the Holiday Inn N.O. airport location was wonderful. I booked a block of rooms for my wedding at this location & I was happy I did. The staff (front desk, room attendants, the group sales department) was very nice & answered any questions we had. We definitely enjoyed ourselves and the rooms were excellent. :-)
August 26, 2013
Rated

3.0

out of

5.0
 by
youngsky
comfortable and clean
Room was clean and comfortable. Lots of pillows.Road leading to the hotel was difficult. breakfast was average, coffee was warm and scramble eggs could be better. Maybe breakfast should be included in the room price.
August 22, 2013
Rated

5.0

out of

5.0
 by
MLCH
Extremely friendly and helpful staff
Great atmoshere with the friendly and helpful staff. Always smiling and willing to do anything to make your stay more enjoyable.
August 22, 2013
Rated

5.0

out of

5.0
 by
pelon
wonderful
have been staying here for about 8 months and loved everytime. recomend this place very clean, friendly and nice
August 18, 2013
Rated

5.0

out of

5.0
 by
Bigbuck7
Great service
The entire staff was excellent. The first room I had the AC was not functioning well so I requested another room which was no problem. The staff called later to insure that I was comfortable.
August 15, 2013
Rated

5.0

out of

5.0
 by
blk2000jeep
Late Night Check In
So happy for 24 hour check in as our flight was delayed for hours! Staff was friendly and courteous and also offered shuttle service anytime!
August 12, 2013
Rated

4.0

out of

5.0
 by
JustBob
CLC customers not treated as IHG Rewards Club
The hotel itself is great. I had no problem with my stay. My only problem is that I earn no points for my stay of 12 days. I don't understand why it's a "Non-Qualifying Stay" when I use corporate lodging. The hotel is paid for my stay just like any other stay. I'm a IHG Rewards Club member and I was not given. I choose to stay at this and other Holiday Inn hotels from a list of approved hotels. I'm not positive, but I think other IHG Rewards Club members get other benifits. Things like free drinks at the bar.
August 9, 2013
Rated

5.0

out of

5.0
 by
marioz
Exellent furniture amd exellent service.
I think the staff is the best.-Overall I grede the "The Best".
August 9, 2013