Skip Navigation
English
|
|
|
|

Sign In

Book online or call: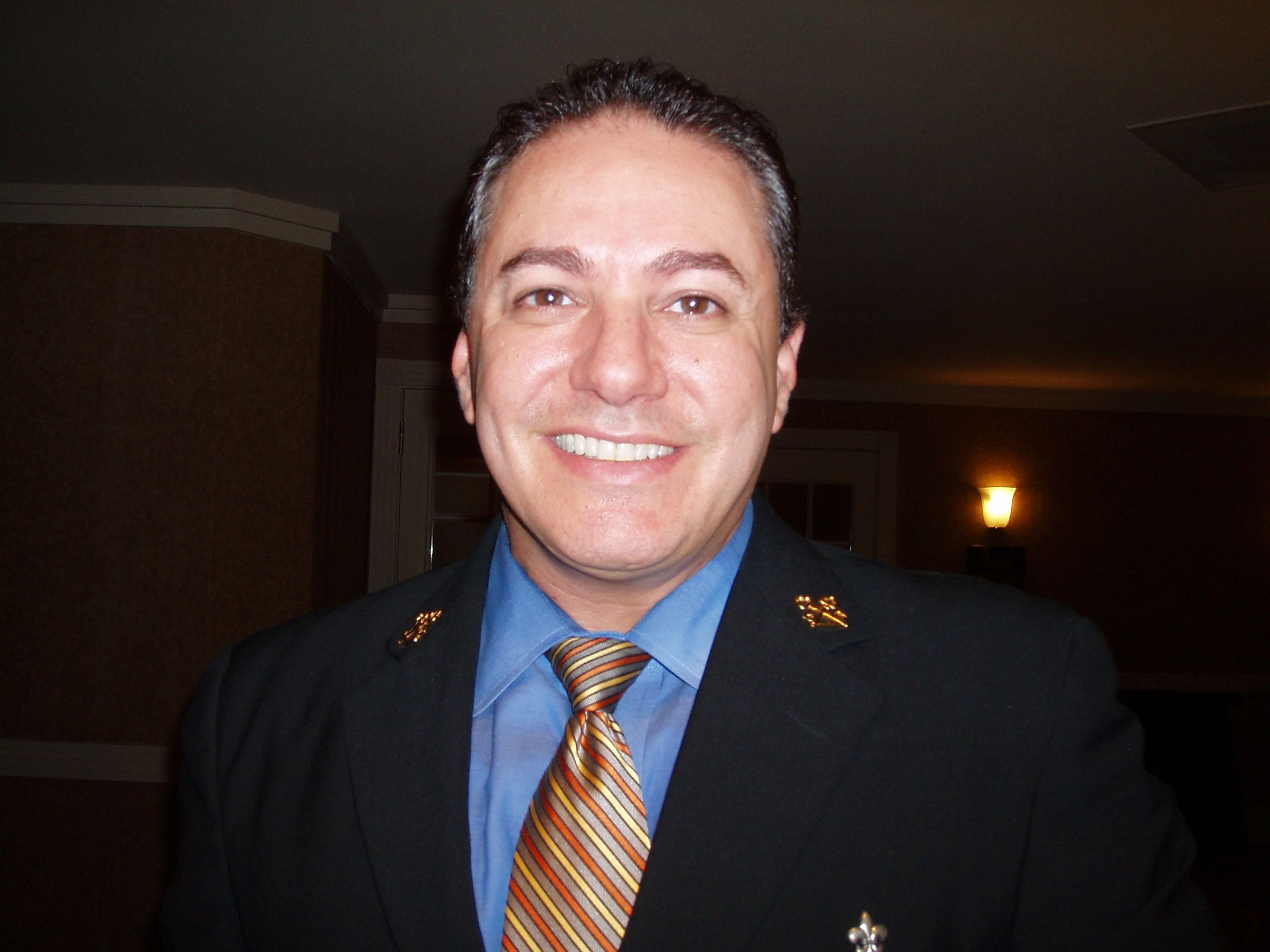 Insider Tips
LOCAL CULTURE
Clothing
Summer in New Orleans can be very hot and humid. We suggest light colored clothes, comfortable shoes and rain gear for those cooling afternoon thundershowers.
CONTEMPORARY LUXURY HOTEL IN NEW ORLEAN'S FRENCH QUARTER
Situated just two blocks from the historic French Quarter, six blocks from the river and front row for Mardis Gras, this luxury hotel in New Orleans is coveted for its location and Four-Diamond status. In the heart of the business district, the hotel is convenient for executives and leisure breaks. From fine, alfresco dining to stunning views from the 15th floor outdoor pool, this contemporary gem is perfectly appointed to explore the best New Orleans has to offer.
HOTEL HIGHLIGHTS
Restaurant & Lounges

Veranda Restaurant - Offering Breakfast, Lunch and Dinner. Ask about our daily lunch specials and homemade soups. The fresh pastries are made dai...

Amenities & Services

Our top-floor fitness centre features cardiovascular and weight equipment and complimentary fresh fruit. The pool overlooking the city offers food ...

SPECIAL PACKAGES

There's always something special happening at an InterContinental hotel. Whether you are looking for a fun-filled getaway or a place to host your n...
New Orleans
444 St Charles Ave

New Orleans

,

LA

,

70130

United States

Front Desk

+1-504-5255566
Languages spoken by staff
German, English, Spanish, Hindi, Croatian, Romanian, Tagalog, Turkish
Pet Policy
The InterContinental New Orleans is pet friendly. The maximum weight of the pet cannot exceed 40 pounds and a maximum of 2 pets per room. Pets cannot be left unattended in the room. A pet waiver will be required to be signed. Deposit is non refundable.
Pet Deposit $150.00 per stay
CHECK-IN

4:00 PM

CHECK-OUT

12:00 PM

Late Check out Available
Accessibility
Service animals allowed
10 Room(s) with Accessibility Standards
Parking
Guest Reviews
Rated

4.2

out of

5

 by

330

reviewers.
Rated

4.0

out of

5.0
 by
mmorri8
Great location and great staff!
The location was very central we never had to get in the car, could walk to everything. The staff was most efficient and helpful, they bent over backward to be sure we had what we needed. Room a bit pricey, but not really for the premium days we were there and room was great. Thanks for a great stay!
January 6, 2014
Rated

5.0

out of

5.0
 by
Jim1959
Great Experience
Overall, excellent experience. Friendly staff, great location that was close to the French Quarter and an easy walk to the Super Dome! Only negative, there was a water leak in our bathroom ceiling and no one told us about it, came back to our room with water all over the bathroom.
January 6, 2014
Rated

5.0

out of

5.0
 by
Randall62
Very enjoyable stay
Excellent location close to Super Dome. Spacious room with very comfortable beds. Parking very convenient with access to hotel from garage without having to go outside. I will definately stay here again!
January 2, 2014
Rated

5.0

out of

5.0
 by
Annette1121
Great place to stay!
I always stay here when I get to go to the Saints games. It is so convenient to the dome. We just walk to the dome. No hastle. Everyone is very nice at the hotel. Love it!
January 2, 2014
Rated

1.0

out of

5.0
 by
Maurice12345
B. Duhon
I will not ever stay here again, because they charged me 3 times for a room. I needed one room. I had to call and tell them I only had one room. They told me the charges would drop, well they did not. I had to call again to get extra charges dropped. Finally they wre dropped. Very poor managemnet!!!!!!!!!!!!!!!!!!!!!!!!!
December 26, 2013
Rated

5.0

out of

5.0
 by
Mirawe
Very stylish
Very stylish & attractive. Clean, roomy, comfortable, well appointed, good mattresses. Exceptionally kind, friendly, & helpful staff.
December 25, 2013
Rated

5.0

out of

5.0
 by
CajunFan76
Awesome weekend!!
Extremely satisfied with this hotel and all of its staff members. Especially the bartender. Great gentleman had lots of fun. Will be returning in the near future!! Love the parking area near the elevators also.
December 25, 2013
Rated

5.0

out of

5.0
 by
happytraveler50
Can't wait until next year!
This trip is an annual trip that I take for the High School football championship games. I had not stayed at this hotel in many years. What a fantastic suprise this stay was. From the first contact with the front desk till the day of checkout, the total experience was great.The staff went out of there way to make me feel at home, the room was perfect, and the breakfast was the best I have had. The location is perfect and within walking distance of anything you could need or want to do while in New Orleans. I travel extensively with my job and rank this stay up with the best i have ever had. I look forwardto many more stays at this HI location.
December 18, 2013
Rated

5.0

out of

5.0
 by
RollOut55
All in all great experience
Room was comfortable, clean, and had all amenities needed. Front desk was very accommodating and helpful. Restaurant could have been open later, with a more cheery/helpful bartender.
December 18, 2013
Rated

2.0

out of

5.0
 by
RFC421295
Great Location / Needs Simple Room Maintence
This hotel is in a great location, has good food, and well designed/functional facilities. Our room was on the 12th floor and at first seemed like a nice accommodation. During the next 6 days, however, we discovered some disappointing maintenance shortfalls: Non-functional toilet flush mechanism Cold water faucet broken Clods of unidentified brown material on blanket Sagging bathroom door preventing closing Water soaked carpet outside bathroom door Slide locks on doors did not line up and were nonfunctional Broken clock radio volume control Bathroom sink stopper not working Obviously, management and maintenance department are in need of replacement, or at least some serious training and frequent evaluation.. This COULD be a great hotel.
December 16, 2013
Rated

4.0

out of

5.0
 by
Osteo14
Comfortable room, extraordinary bartender
Stayed at the hotel the night before and night after an interview. The room was spacious, clean, and quiet. Got a great night's rest before the interview and afterwards visited the hotel bar. Excellent drinks/food and great advice about what to explore in New Orleans. Front desk staff was not friendly but was at least courteous and professional. Music in the lobby was terrible! It's New Orleans- play jazz, not techno please and thanks. Overall, great stay.
December 14, 2013
Rated

5.0

out of

5.0
 by
Bo43
comfort,great service,and location
My wife and I traveled to New Orleans for the Bayou Classic. Since we were driving down from North Carolina, we decided to make mini vacation of our trip. Our stay was wonderful and fulfilling. The hotel was everything that we wanted and more. Location comfort and a great staff. we are thinking seriously thinking about a return trip next year.
December 5, 2013
Rated

5.0

out of

5.0
 by
OkSweetie
Great location
Great location for attending the Bayou Classic at the Superdome...parking was expensive for no Valet service, otherwise, everything else was wonderful.
December 4, 2013
Rated

5.0

out of

5.0
 by
Philzhowze
Had a great time!
I was a Katrina responder, and this was my first trip back to NOLA since the storm. This hotel was a great place to stay. VERY central location, close to the French Quarter and many attractions, and the hotel restaurant was superb. Rooms and hallways were spotless and the check in desk was staffed with true professionals who went out of their way to welcome us. Will definitely be back!
December 3, 2013
Rated

5.0

out of

5.0
 by
Linda28
Wonderful experience!
We chose the first hotel we approached in the wee hours of the morning. We were greeted and assisted by friendly staff. This is an older building, but very well maintained. Our room felt like 1960-70's high-end ... very cool. Carpet was clean and bathroom tile was clean (I'm slightly neurotic when it comes to floors). The Warhol art was cool. We had a balcony, which was cool. The bed was comfy. The fridge was VERY cold ... it took a while to get it to the right temp #some of our stuff froze), but that is NOT a complaint. It was a short walk to the Dome and a few more blocks to some great eateries. All in all, if you want classic chic accommodations, you'll find this hotel very much to your liking!
December 1, 2013
Rated

5.0

out of

5.0
 by
BettyPonchosMom
Excellent experience at your hotel
All staffers were knowledgeable and very helpful, even at 4:30 in the morning. Restaurant food was very good, wait staff responded fast and with good attitude to our special requests. Was great to have your staff call a taxi for us in the early morning. Only negative was hard pillow, but I may have mistakenly used your firm pillow, not the well labeled soft pillow, and I was anxious about getting to the train statin early, so the lack of sleep was more my issue than a hotel issue. I would definitely stay at this holiday inn again and would recommend it to family and friends. Thanks for a great stay in New Orleans!
November 27, 2013
Rated

2.0

out of

5.0
 by
HMBreath
AAO Conference Stay
I have just returned from AAO in New Orleans and wish to provide some feedback about our Holiday Inn Superdome experience. I am an avid traveler and found the property, location and service at the hotel to be sub-standard and greatly dissatisfying. Upon checking in and going to our room, we realized that the space had a strong unpleasant musky odor, not suitable for a short stay. By the way, when checking-in we were told that the hotel was full; however, when I called and complained about the room's unpleasant odor, without hesitation, the Front Desk Manager, immediately changed our room to another on a different floor. After visiting the other room, we moved there. Though a better smelling room, we noticed that the ceiling paint had bubbles, indicating water leak. Furthermore, the bathroom door was warped and would not close without great force and noise. We also noticed a "do not disturbed latch" on the door which we used and the following morning, had great difficulty unlatching (a most uncomfortable and stressful experience). We were stuck for about 15 minutes struggling to get the latch and door opened. We hesitated calling the front desk as they most likely would have had to break down the entire door to get us out. Fortunately, there was not a fire as we would have had serious problems. We mentioned this to the front desk; however, it was not addressed during our stay. The first morning while being seated for breakfast, we were involuntarily lead through the dining room to a back room with unattractive undressed tables. The dining room was not full so being an Ambassador Intercontinental member, I thought we were being lead to an exclusive breakfast room; instead it was a "back-of-house" room. This room looked more like a place set-aside for hotel staff or vendors. The other very unsettling matter was the undesirable location of the property. This hotel is located off the beaten path in the less desirable part of town, away from the safer tourist areas of New Orleans. Monday evening, we walked from the hotel to Bourbon Street to find dinner and passed lots of abandoned building with some undesirable folks simply handing-out along the way. My fiancé, while walking during the day, from the hotel on Loyola to Canal Street, was followed by a vagrant male. Fortunately, she was astute and brave enough to sense being followed and made a sudden about turn to let the perpetrator know she was on to him, causing him to stop and change his pursuit. The bottom line is American Academy of Ophthalmology members and Exhibitors are respectable successful people who should not be placed in such a sub-standard hotel facilities and in such a bad/undesirable side of any city. I hope you will seriously take this under consideration when planning future conferences. By the way, I heard similar complaints from other attendees who stayed at the same property. Needless to mention that my Australian associates who traveled here, had similar accommodations at the same hotel for twice my cost. Why would this be? In all fairness, there were a few hotel workers who treated us nicely and we appreciated their good service.
November 22, 2013
Rated

5.0

out of

5.0
 by
Danno6996
Just got lucky
Cancelled 2 reservations to get this one. Location was excellent! View from the balcony was great! Room was spotless! Shower was awesome! I definitely would recommend Holiday Inn to anyone who wants to stay walking distance from all the action. We were an 8 minute walk to the Superdome. 15-20 minutes from the casino and Bourbon Street. Need I say more? Just pick up the phone and call 1-800-awesome! That's my story and I'm sticking to it!
November 20, 2013
Rated

4.0

out of

5.0
 by
Checksix
Friendliest staff since long
We had chosen this place because of its nearness to the French Quarter. It turned out to be easy to find and access. The friendliness that we were encountering entering the place and during the stay was unprecedented. That applies to every single person of the staff that we had to deal with! We enjoyed the the first evening in New Orleans and were looking foreward to a good night sleep. Here it turned out to become a bit frustrating. Although the beds were matching a good standard, so didn't the accoustic insulation of the rooms windows - it's single glas only and being so, not apropriate to the adjacent steets noise level. This circumstance is just such a pity and I can just hope it will be fixed soon to make this hotel a highly recommendable place.
November 18, 2013
Rated

4.0

out of

5.0
 by
Char68
Accommodating Staff
The staff were exceptional!! Scott your hurricanes were by far the best!!
November 17, 2013
Rated

4.0

out of

5.0
 by
PCCONNECTION1052
"Enjoyed"
The location was nice. Walking distance to Super Dome, French Quarters and Bourbon St. just park your vehicle. The room are spacious and very clean. "Will come back again!"
November 16, 2013
Rated

5.0

out of

5.0
 by
Cindy92
Clean room and accommodating staff
Being in New Orleans for a conference, I arrived early and left after check out times. The staff was able to give a room when I arrived and held my bags for me after I checked out. The staff was very polite and I felt safe in the hotel. They recommended a fantastic restaurant as well. My room was by the elevators yet was quiet. Friday night was loud on the street, but this was not the fault of the hotel. My only suggestion would be a soda machine on each floor. I could get ice and snack food if I wanted late at night without leaving the floor, but I did not find a drink machine. Overall excellent service and staff. Thank you!
November 16, 2013
Rated

4.0

out of

5.0
 by
bk1210
happy at holiday inn
I love the Holiday Inn it was clean great location to dome will stay at this hotel again. I just think the price should have included breakfast at least
November 16, 2013
Rated

2.0

out of

5.0
 by
ta36
Not worth the price
The location was great, but rooms were not very clean. Carpet was old and stained. Not what I expected for the price. Don't recommend this hotel.
November 15, 2013
Rated

4.0

out of

5.0
 by
DGARBO
Good value for your money. Very good customer service. Sept28 to Oct4 2013
Location is not too bad, area is definitely dicey after dark. Parking is EXPENSIVE if you don't get a card from the front desk prior to parking there, there is nothing they can do to adjust the amount afterwards, a vehicle was broken into while it was parked in the parkade during our stay there so I'm not kidding when I say it can be a dicey area after dark. Food was not very good in the restaurant though they do make a very good club sandwich. Other then being convenient I'm not sure I would pay the extra cost for the breakfast if we booked there again. The bar is SO expensive for any sort of beverage in comparison to The French Quarter or even just buying your drinks down the street and bringing it back to the Hotel. Had an issue when checking in, our prepaid poolside rooms were NOT reserved even though we were in the computer. Patrice was able to rectify it. One room had an OVERPOWERING STENCH of mothballs. Another of our rooms was next to the 24hr gym & a couple times we woke up from the sound of someone running on the treadmill at 3AM, another night someone turned the gym room TV up full blast so we went & unplugged it rather then calling the desk. After we arrived home we found we had been charged for one night on our Credit Card even though our rooms had been prepaid, Sue rectified the issue for us. All in all it was a pleasant trip with just minor issues and we would stay here again next time we return to NOLA. One downside is that it is a non-smoking hotel but being poolside we sat on the deck when not out touring,on every occasion people from the higher rooms would toss lit cigarette butts off their balcony and onto the pool deck , we did inform security one night but honestly there isnt much they can do other then leave ashtrays on the balconies for people who intend to smoke.
November 9, 2013
Rated

4.0

out of

5.0
 by
Dental101
Comfortable bed and modern look.
The stay was good and we had everything we needed. Only thing we would like to see added is a Continental Breakfast included with the hotel room.
November 6, 2013
Rated

4.0

out of

5.0
 by
MarylandErnie
Street noise even on 16th floor
The location is great and the hotel is good. I thought it was a little expensive because of a number of events in town. I couldn't close up the ironing board after using it. Also, the toilet is located halfway under a shelf and the lid impinges on the shelf so that you cannot leave the lid up without holding it. This is a problem for men not for women. One of the phones in the room did not operate. I was there over a weekend and there was a lot of street noise. The bed was very comfortable.
November 6, 2013
Rated

5.0

out of

5.0
 by
bam41
great experience
I would definitely come back to stay during future travel.
November 5, 2013
Rated

5.0

out of

5.0
 by
BigEasy1
Friendly and helpful staff
The folks that work at this hotel go above and beyond to make your stay a special one.When we come back to the Crescent City, this hotel will certainly be my first choice.
November 1, 2013
Rated

5.0

out of

5.0
 by
MissRHS1965
Great location, renovated, clean & comfortable
I had stayed there some years ago and enjoyed it. However, the newly renovated hotel is sensational. It looks and feels great and the staff and service were excellent. I had not trouble with the travel agency voucher that was provided for the stay. The hotel staff knew exactly what to do. They had all the information and my room was ready and waiting. I stayed at this hotel upon arrival in New Orleans and before my departure back to Los Angeles. Both times were pleasant and comfortable. I would certainly recommend this hotel for travelers and I will stay there again anytime I'm in the area. Great location.
November 1, 2013