Skip Navigation
English
|
|
|
|

Sign In

Book online or call: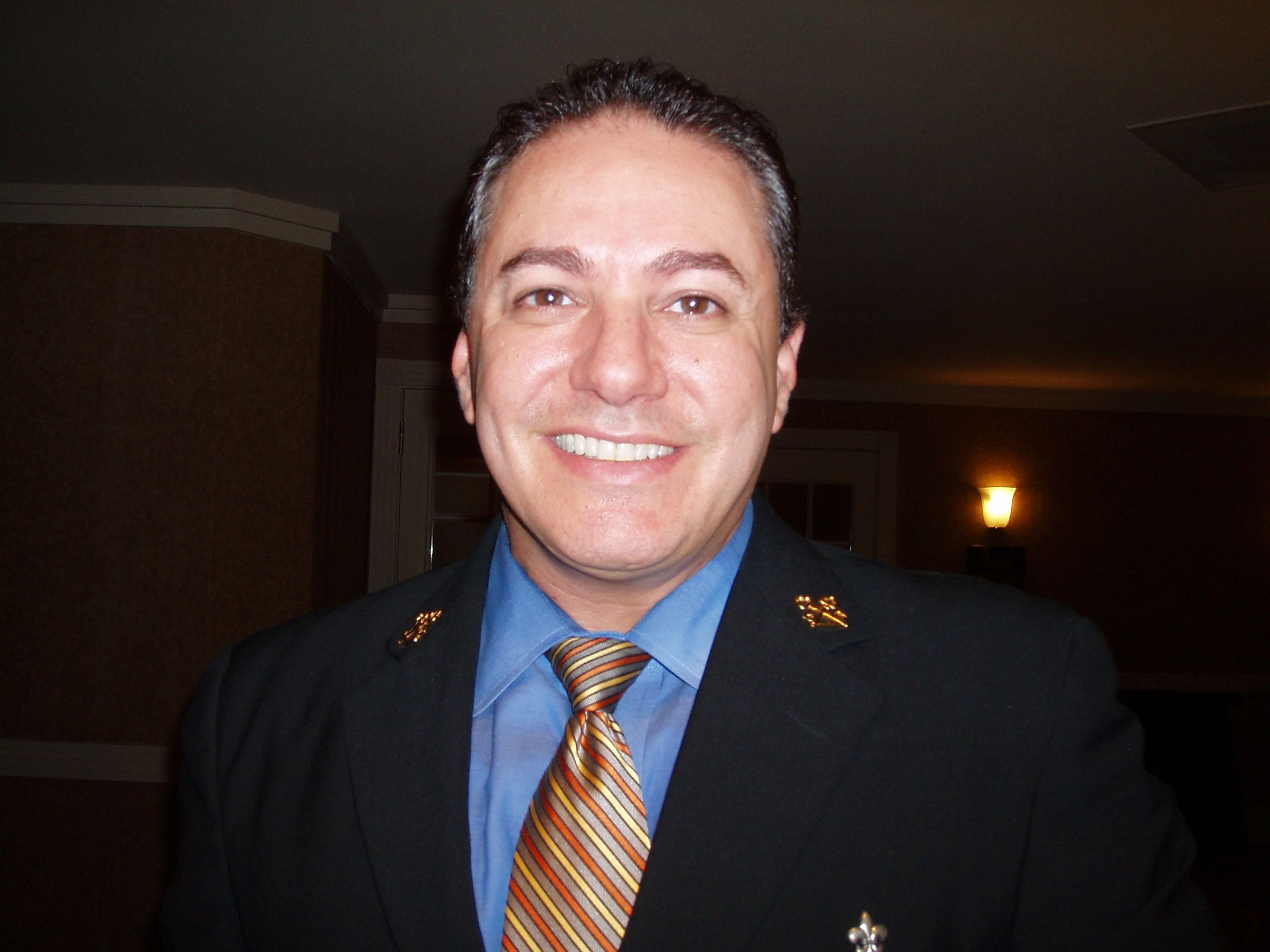 Insider Tips
LOCAL CULTURE
Clothing
Summer in New Orleans can be very hot and humid. We suggest light colored clothes, comfortable shoes and rain gear for those cooling afternoon thundershowers.
CONTEMPORARY LUXURY HOTEL IN NEW ORLEAN'S FRENCH QUARTER
Situated just two blocks from the historic French Quarter, six blocks from the river and front row for Mardis Gras, this luxury hotel in New Orleans is coveted for its location and Four-Diamond status. In the heart of the business district, the hotel is convenient for executives and leisure breaks. From fine, alfresco dining to stunning views from the 15th floor outdoor pool, this contemporary gem is perfectly appointed to explore the best New Orleans has to offer.
HOTEL HIGHLIGHTS
Restaurant & Lounges

Veranda Restaurant - Offering Breakfast, Lunch and Dinner. Ask about our daily lunch specials and homemade soups. The fresh pastries are made dai...

Amenities & Services

Our top-floor fitness centre features cardiovascular and weight equipment and complimentary fresh fruit. The pool overlooking the city offers food ...

SPECIAL PACKAGES

There's always something special happening at an InterContinental hotel. Whether you are looking for a fun-filled getaway or a place to host your n...
New Orleans
444 St Charles Ave

New Orleans

,

LA

,

70130

United States

Front Desk

+1-504-5255566
Languages spoken by staff
German, English, Spanish, Hindi, Croatian, Romanian, Tagalog, Turkish
Pet Policy
The InterContinental New Orleans is pet friendly. The maximum weight of the pet cannot exceed 40 pounds and a maximum of 2 pets per room. Pets cannot be left unattended in the room. A pet waiver will be required to be signed. Deposit is non refundable.
Pet Deposit $150.00 per stay
CHECK-IN

4:00 PM

CHECK-OUT

12:00 PM

Late Check out Available
Accessibility
Service animals allowed
10 Room(s) with Accessibility Standards
Parking
Guest Reviews
Rated

4.2

out of

5

 by

355

reviewers.
Rated

5.0

out of

5.0
 by
Lenda
Enjoyed our Stay!
We loved our room and the staff were very friendly,nice and accomodating. The housekeeping staff were all great!
March 2, 2014
Rated

5.0

out of

5.0
 by
Lucky48
It's all good.
Good location, friendly staff, clean, parking, good room, good view with balcony. Walk to Superdome or Arena, short cab ride to the french quarter. No complaints whatsoever. I highly recommend.
February 27, 2014
Rated

3.0

out of

5.0
 by
1obuck2
Staff experience
Arrived a bit early and tried to check in. Was told the room was not ready. I have stayed at a holiday inn 100s of times and probably have as may points as anyone out there. Anyway they were giving rooms to others. I complained to the manager and was told they didn't have us a room. Later that night, they brought us a bottle of wine thinking that would fix it.
February 26, 2014
Rated

4.0

out of

5.0
 by
Redhead 63
Relaxing stay in a comfortable environment
The atmosphere at the Holiday Inn was friendly and warm with a staff that was attentive and polite. We stayed a week and was comfortable and content with the facility and amenities.
February 26, 2014
Rated

1.0

out of

5.0
 by
angry guest
NOISE NOISE NOISE
When we checked in I was impressed with the hotel. The man at the front desk gave us a room at the end of the hall, which i originally appreciated, as such a location is usually quiet. However when I was awakened the next morning I realized we had been located next to a demolition project, as the neighbouring building was being torn down. Of all of the rooms in the hotel, we could not have been located closer to the demolition site. To say locating us there was inconsiderate would be an understatement. The noise was particularly annoying on the 2nd day of our two night stay, as we had intended to sleep in in preparation for our long flights back to British Columbia. Frankly this spoiled the end of our trip. As far as dining goes, while a waitress was passing our table with a tray of drinks and plates that she had just cleared from a neighbouring table, the waitress spilled water all over our table and my wife. She apologized and continued on. A few seconds later she came back and took to soaked menus away and left again leaving my wife sitting in a puddle and wet. She never returned. Her supervisor subsequently offered us free drinks and desert. It is my impression that the waitress is new and was in training. I would not bring this incident up but for my anger at being sent to a room directly opposite a demolition site. I wish to stress the fact that the noise from the site was so loud that it could not only be heard through the patio door but actually went through the walls of our bathroom
February 24, 2014
Rated

5.0

out of

5.0
 by
BS55
Truth
excellent - excellent - excellent - awesome. My wife and I will be staying at this hotel in the future. We loved everything about our experience.
February 19, 2014
Rated

5.0

out of

5.0
 by
dave1699
Great place
Had a great stay the night before we left on a cruise. Left our car in there nice private in doors parking lot free with stay. Had a great breakfast the morning of the cruise and they evan had a shuttle that day that we got a ride to the boat free got a cab back to the car for $15.00. The staff was very friendly and answered all questions with a smile rooms where clean and nice.
February 18, 2014
Rated

4.0

out of

5.0
 by
Matt216
Night before our cruise.
We stayed the night here before our cruise left out. We did use the park and cruise package. This was a big benefit so that we wouldn't have to park our cars at the terminal. The only draw back was the noise from all the emergency vehicles. The hotel is a short walk from Bourbon street. We took a taxi back and was very pleased. When we returned from the cruise it only cost us $14+tip to get back to the hotel. Overall I would definitely use Holiday Inn again if we came to New Orleans.
February 17, 2014
Rated

5.0

out of

5.0
 by
cmodonne
Comfortable and accessible accomodations
We mostly chose this hotel because of its proximity to the French Quarter, and because we could use our credit card points for our stay. We weren't disappointed. It was a really convenient location, and the hotel was very nice. The room was large, and it was convenient to have a fridge and microwave in the room. The bed was very comfortable, and the balcony overlooking the city was a nice touch. The view wasn't the best, but we were out and about walking most of the time anyway, so that didn't matter too much. The walk to the French Quarter only takes about 10 minutes or so. The walk along Canal Street was nice in the morning. It was worth it to us to save some money and stay outside, but near the Quarter. Wish the weather had been warmer, would have loved to use the rooftop pool.
February 13, 2014
Rated

4.0

out of

5.0
 by
Tut67
Clean and comfortable
Room was modern big and clean. Staff was prompt and courteous.
February 13, 2014
Rated

4.0

out of

5.0
 by
Yarbs
Great service, clean and comfortable room.
The staff was extremely helpful. The room was clean with comfortable bedding and fast working Wifi. The value was definitely worth it.
February 11, 2014
Rated

5.0

out of

5.0
 by
JKlo21
Wedding Weekend
I gave the hotel 5 stars due to the newly renovated rooms and cleanliness. Price was the best value as some of my friends stayed at other hotels that were $50 higher but not nearly as nice. Staff was helpful for directions and eating destinations. Walking to Bourbon was a short 10 min walk. Would stay here again!
February 11, 2014
Rated

2.0

out of

5.0
 by
Gene223
Unexpected $29 Parking Fee
Was not made aware of parking FEE of $29 when reservation was made. have staye there before and not been charged parking. IF you are going to charge $29 to park, at least do like other Holiday Inn Express Locations, and give me a bottled water and a cookie!
February 9, 2014
Rated

4.0

out of

5.0
 by
nana les
marathon weekend
We were there for the Rock and Roll marathon as were many of the other guests we saw that morning. The staff was extremely courteous, offering to store bags, wishing us luck, taking our pictures, etc...The entire facility was clean and comfortable.
February 6, 2014
Rated

5.0

out of

5.0
 by
Gkram180
Great location, friendly staff
I always try to stay here when I go to New Orleans because of the location as well as the shape of the property. I have no complaints. My wife and kids look forward to it every time...
February 5, 2014
Rated

5.0

out of

5.0
 by
Nick G
Fun Hotel & Great Staff
This hotel has a fun and funky decor and the staff could not be friendlier. I would highly recommend this place to anyone in the area.
January 28, 2014
Rated

5.0

out of

5.0
 by
kamrul
Comfortable, clean room and great friendly service
I have been staying in this hotel for a long time every time I come to New Orleans. The location is great but the reason that brings me back is the friendly staff and clean comfy atmosphere. The restaurant food service is great although menu could use some change. The staff will go out of their way to help you in any way possible making your business or pleasure trips more headache free. I will be back soon.
January 27, 2014
Rated

4.0

out of

5.0
 by
2013mac13
nice location
Our room was very comfortable. The location to the French Quarter was within walking distance and our taxi ride to the Cruise ship was close. I thought with the price you paid for the room and park, that they could of shuttled you to the ship.
January 26, 2014
Rated

5.0

out of

5.0
 by
DeltaRat1
Another good Stay
I have stayed here probably 15 times over the last 10 years. It is rather expensive. It is also a very nice place to stay. The front desk people are superb. It is quite close to AMTRAK but you don't want to walk it. I do miss the downtown shuttle. The cruise parking package more than makes up for the cost . All in all you cannot go wrong here.
January 20, 2014
Rated

4.0

out of

5.0
 by
CC the horsewoman
Friendly staff
It was really nice to come down for breakfast and be greeted by those at the front desk and by the staff in the dining room...i enjoyed the simple and small breakfast of fresh fruit, scrambled egg and English muffin...at a reasonable price...and with a thermos of coffee.
January 14, 2014
Rated

1.0

out of

5.0
 by
Annie1950
Incorrect information given by Holiday Inn made stay disappointing
We checked in late (after 11PM) and when we went to our room it was 55 degrees F. It took an hour to warm up the room. At midnight, I still had my boots on to keep me warm. When I initially called Holiday Inn to book our room, I asked why it was cheaper for us to book online than what we were being quoted over the phone in spite of our university discount. I was told that it was because they were giving us an executive room which is bigger and it includes free breakfast and a cocktail reception at night. The next day, day, we were expecting free breakfast and cocktail reception at the executive floor in the evening but apparently the Superdome Holiday Inn do not offer either one. I talked to the receptionist to express our disappointment but all she could say is she would mention it to the manager. We did not get an apology from the manager or any mention of it even when we checked out. We stayed for 3 nights, plenty of time for the manager to apologize but nothing.
January 12, 2014
Rated

5.0

out of

5.0
 by
maryh21
Location
Restaurant and bar provided great service and very clean, also King bed was the best!
January 10, 2014
Rated

5.0

out of

5.0
 by
Dr. L
Exceptional
We (two adults and 3 boys) had the pleasure of stay at this location after driving 12 hours. The staff was nothing less than exceptional. They were knowledgeable about locations to eat, they were articulate, answered all questions quickly, and even suggested how to spend less money. Thank you for asking for feedback.
January 10, 2014
Rated

4.0

out of

5.0
 by
Jerry51
Good Service and Comfortable
Beds and pillows were very good , room clean , staff made sure we were taken care of . Parking pricing very pricey !!!
January 7, 2014
Rated

5.0

out of

5.0
 by
boomersooner777
Great hotel and staff
Had a great stay at the Holiday Inn Superdome! Clean,friendly staff,and comfortable bed. One thing that stood out the most, was Scott the bartender, super friendly and very knowledgeable about the area. Hotel is close to all the attractions downtown, even Bourbon street. What a great experience!
January 6, 2014
Rated

4.0

out of

5.0
 by
mmorri8
Great location and great staff!
The location was very central we never had to get in the car, could walk to everything. The staff was most efficient and helpful, they bent over backward to be sure we had what we needed. Room a bit pricey, but not really for the premium days we were there and room was great. Thanks for a great stay!
January 6, 2014
Rated

5.0

out of

5.0
 by
Jim1959
Great Experience
Overall, excellent experience. Friendly staff, great location that was close to the French Quarter and an easy walk to the Super Dome! Only negative, there was a water leak in our bathroom ceiling and no one told us about it, came back to our room with water all over the bathroom.
January 6, 2014
Rated

5.0

out of

5.0
 by
Randall62
Very enjoyable stay
Excellent location close to Super Dome. Spacious room with very comfortable beds. Parking very convenient with access to hotel from garage without having to go outside. I will definately stay here again!
January 2, 2014
Rated

5.0

out of

5.0
 by
Annette1121
Great place to stay!
I always stay here when I get to go to the Saints games. It is so convenient to the dome. We just walk to the dome. No hastle. Everyone is very nice at the hotel. Love it!
January 2, 2014
Rated

1.0

out of

5.0
 by
Maurice12345
B. Duhon
I will not ever stay here again, because they charged me 3 times for a room. I needed one room. I had to call and tell them I only had one room. They told me the charges would drop, well they did not. I had to call again to get extra charges dropped. Finally they wre dropped. Very poor managemnet!!!!!!!!!!!!!!!!!!!!!!!!!
December 26, 2013