Skip Navigation
English
|
|
|
|

Sign In

Book online or call: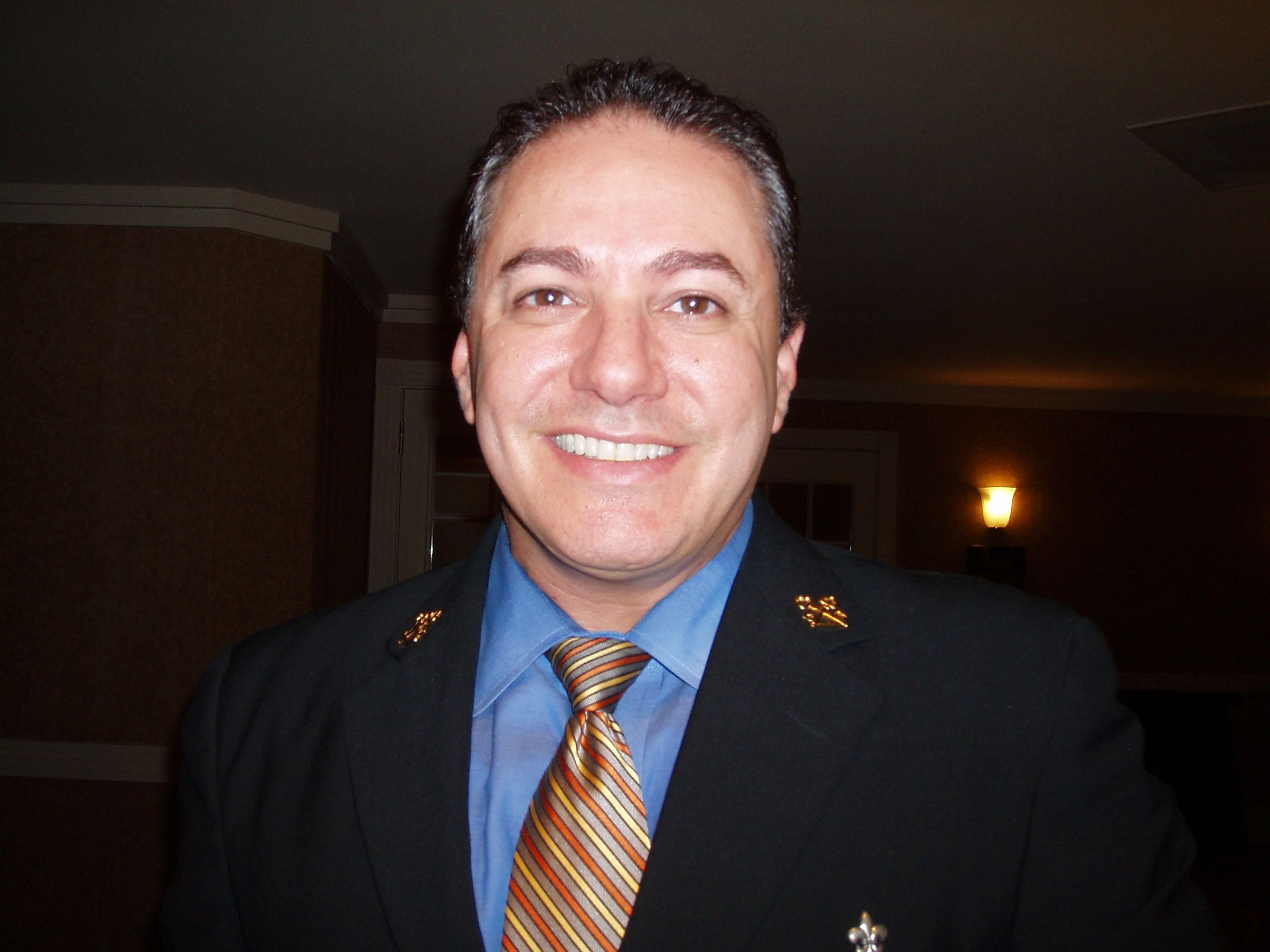 Insider Tips
LOCAL CULTURE
Clothing
Summer in New Orleans can be very hot and humid. We suggest light colored clothes, comfortable shoes and rain gear for those cooling afternoon thundershowers.
CONTEMPORARY LUXURY HOTEL IN NEW ORLEAN'S FRENCH QUARTER
Situated just two blocks from the historic French Quarter, six blocks from the river and front row for Mardis Gras, this luxury hotel in New Orleans is coveted for its location and Four-Diamond status. In the heart of the business district, the hotel is convenient for executives and leisure breaks. From fine, alfresco dining to stunning views from the 15th floor outdoor pool, this contemporary gem is perfectly appointed to explore the best New Orleans has to offer.
HOTEL HIGHLIGHTS
Restaurant & Lounges

Veranda Restaurant - Offering Breakfast, Lunch and Dinner. Ask about our daily lunch specials and homemade soups. The fresh pastries are made dai...

Amenities & Services

Our top-floor fitness centre features cardiovascular and weight equipment and complimentary fresh fruit. The pool overlooking the city offers food ...

SPECIAL PACKAGES

There's always something special happening at an InterContinental hotel. Whether you are looking for a fun-filled getaway or a place to host your n...
New Orleans
444 St Charles Ave

New Orleans

,

LA

,

70130

United States

Front Desk

+1-504-5255566
Languages spoken by staff
German, English, Spanish, Hindi, Croatian, Romanian, Tagalog, Turkish
Pet Policy
The InterContinental New Orleans is pet friendly. The maximum weight of the pet cannot exceed 40 pounds and a maximum of 2 pets per room. Pets cannot be left unattended in the room. A pet waiver will be required to be signed. Deposit is non refundable.
Pet Deposit $150.00 per stay
CHECK-IN

4:00 PM

CHECK-OUT

12:00 PM

Late Check out Available
Accessibility
Service animals allowed
10 Room(s) with Accessibility Standards
Parking
Guest Reviews
Rated

4.2

out of

5

 by

270

reviewers.
Rated

4.0

out of

5.0
 by
lesasea
Nice place
We liked staying here and we got the room for a great price. It was a HUGE room with a king bed, kitchen, full size refrigerator and a small stove top for just the two of us. If we had known, we would have gotten groceries before getting into the city and made a few meals. The complimentary breakfast was a nice bonus as well. I would stay here again. The location was just outside of the French quarter so you didn't feel trapped in the small streets.
August 12, 2013
Rated

5.0

out of

5.0
 by
Ronnie513478
Great Room. Spacious. Breakfast was free. Awesome.
Great Room. Spacious. Only down side was the cost of parking. But being downtown, it's expected and no different than other hotels in the area. Just consider the extra cost when booking the room. At least they provide a place for you to park.
August 12, 2013
Rated

4.0

out of

5.0
 by
Adjust53
Almost great
Great looking room but the microwave turntable did not work.
August 8, 2013
Rated

3.0

out of

5.0
 by
dallasgary
Good location. Nice large rooms, but poorly managed
This was a good value for 6 people and a small dog, and the location was very good. Overall we enjoyed our stay, but we were disappointed in the maid service. When we got to the room I noticed one of the toilets was not very clean, and the whole bathroom smelled of mildew. We were able to get the shower curtain changed and the bathroom re-cleaned the next day, and that resolved that issue, but apparently that was our daily maid service. So when we got back from the French Quarter and wanted to take showers that night we didn't have any clean towels. We called and asked for some, but they didn't show up. The next morning when we were trying to get ready to leave, we still didn't have any towels and called again. I finally decided to walk the halls in search of a maid cart, and when I finally found one five floors down she would only give me 2 towels; and made it very clear that I was lucky to get any from her. All in all a good place to stay, but management needs to put processes in place that will keep the little things - that can have a big impression - from being missed.
August 8, 2013
Rated

4.0

out of

5.0
 by
Laila20
Clean and Comfortable
Room was clean and comfortable. Loved the mini kitchen which had micro, stove, dish washer and frig. Bed was very comfortable. Hotel is walking distance to Bourbon Street, French Quarters and French Market and 2 blocks from street car. Free breakfast is a typical breakfast but was good. Swimming pool was enjoyed by both adults and kids. Nice sitting area by pool, Exercise room is small but decent and clean. Staff was great. Corrine and Brittany suggested restaurants and gave directions to where ever we needed to go. Only disappointment is I had to call for clean towels and the garbage to be picked up but they came right away.
August 7, 2013
Rated

5.0

out of

5.0
 by
Rburton1030
Best experience at a hotel!
The service from the desk staff was wonderful! The young lady at the front desk (I think her name was Andrea, but not entirely sure) was helpful with all of my questions and very welcoming. The room was enormous, especially for the great price I paid. I had a room overlooking the front of the hotel and it was fantastic. I continued to stay at hotels all week long as I went East on a road trip, and I have to say that this was the best experience by far!
August 6, 2013
Rated

5.0

out of

5.0
 by
Rich2000
Great Location
Great place to stay. Very nice staff. Located near French Quarter and Super dome. Near great restaurants.
August 5, 2013
Rated

2.0

out of

5.0
Disappointment
Well, how can a Hotel management think, that 17 floors of Rooms will fit into this small breakfast room? Every day full, every day almost fighting for the food, noisy and no atmosphere at all. The only highlight in that Hotel is the always helpful and friendly Concierge Myra
August 4, 2013
Rated

4.0

out of

5.0
 by
Rick1963
Good experience overall
This hotel was clean and reasonable, but we could not get in our room until nearly 45 minutes past the guaranteed time of 4pm.
August 4, 2013
Rated

5.0

out of

5.0
 by
LHolley312
Highly Recommended
This hotel was an excellent choice for me and my family. From the time we arrived to the time we left, we were very impressed. From the hotel staff, to the cleanliness of the rooms we could have not chosen a better place to stay. We arrived too early to check in, but the staff let us store our bags until it was time for us to check-in.
August 3, 2013
Rated

3.0

out of

5.0
 by
winns05
Great room horrible service
The room I had was really nice but some of the people with me had several problems and had to move rooms. Breakfast was horrible. They were out of a lot of things and u had to cook ur own waffles. I could have done that in my room considering I had a suite. Would not stay here again unless I had to.
August 3, 2013
Rated

3.0

out of

5.0
 by
DMeskin
Way too hot
The room was nice but the hallway was cooler than the room. The room would never get cool the entire weekend. I called to the front desk, they said they would send someone and I never saw anyone, but didn't stay around and wait. The phone in the room was inoperable. I had to call the front desk from my cell phone.
August 2, 2013
Rated

5.0

out of

5.0
 by
Chuckspad
Clean, comfortable and great location
We really enjoyed our stay, even it was only for one night. Great location between French Quarter and Cruise ship terminal. It was nice waking up and being able to see the river and our Carnival ship from the room windows, great view. Nice clean room and courteous staff. For breakfast, get there early as items do go fast. Good food though.
July 31, 2013
Rated

4.0

out of

5.0
 by
Shontea40
Great Customer Service from Corrina
Corrina is a great asset to this hotel and hope she is recongnized. She went above and beyond in a genuine way. Its so hard to find outstanding customer service such as this these days.
July 29, 2013
Rated

5.0

out of

5.0
 by
MGYSGT86
One of the Best
Family stayed here on a recent trip. Spent many nights in hotels throughout the south. This was the best of them all. Staff was great beginning with our upgrade as a IHG member. Front desk clerk addressed us by name each time we passed the desk. Food was excellent, room great, location perfect, and free parking was icing on the cake. Would stay here on any future trips to NOLA.
July 27, 2013
Rated

4.0

out of

5.0
 by
Chellie
Great Location!
Hotel was very nice. Staff was very pleasant and helpful.
July 26, 2013
Rated

3.0

out of

5.0
 by
Mutinyct
Observations about our stay and the parking
Two complaints: The room smelled like some kind of room deodorizer was used to mask the stench of cigarette smoke, and it was most definitely not a pleasant odor. We were only there for one day, so just suffered through it. The main complaint I have is the front desk did tell me to park across the street at the public lot, and to display the ticket on my dash. I followed instructions, but the next morning, I went to car around 7 to put something in car. Unbeknownst to me, when I opened the door, the wind blew the parking ticket over, and when I returned to car around 8, the attendant was standing there, and informed me my car had been booted for improperly displayed ticket. I could tell he had just done it, and assumed when he actually saw my valid ticket, he would remove the boot. But no, he charged me $31.50 to remove the boot. Aside from the extra money for parking and the inconvenience, this was very embarrassing, since there were lots of people leaving at the same time. So, be careful with your ticket at this parking lot. My complaint about the hotel is that even though the front desk gave me good instructions on parking, the clerk failed to mention to make sure the ticket was visible at ALL times. Anyway, GRRRR!!! So frustrating!!!
July 26, 2013
Rated

4.0

out of

5.0
 by
volschevy
Exceptional Service
I recommend this hotel for anyone visiting New Orleans, It is close to everything you would want to do while visiting and the staff is exceptional. Monique, at the front desk, went above and beyond making our stay enjoyable. As we would leave and return, she would always greet us and would greet us by name. This made us feel right at home. If we needed anything, a staff member was there to meet our needs in a timely fashion, The hotel rate was reasonable and the free breakfast and snacks were good. The common areas were also kept clean. The only downside was the $33 a day parking fee which I felt was steep but parking was hard to find anyway. The staff needs an "atta boy" as they were very nice and accommodating. Thanks again Monique!!!!!
July 23, 2013
Rated

5.0

out of

5.0
 by
KimmK
Great Place to Stay!!
Everything about this hotel is outstanding :) The front desk, housekeeping, maintenance workers, and of course the breakfast was great. Also, I can't forget to mention that the location in perfect. You can park and walk everywhere or catch the Red Car trolley for transportation. I stayed here May 26, 2013 and again July 12,2013 for the weekend.
July 21, 2013
Rated

4.0

out of

5.0
 by
Sonia1400
Wonderful Staff & Location
We stayed at the Staybridge in the French Quarter for 4 nights. Staff and housekeeping were very friendly and helpful. Front Desk staff (Ronnell) was extremely helpful, courteous and provided great feedback on local sites and attractions. It is not a new hotel but it is very comfortable, clean and located in a central area in the French Quarter. What was convenient for us was the location of a supermarket couple blocks (Rouses on Baronne & Girod) from the hotel. We got our lunch and snacks there since we did not go out to eat each every time.
July 17, 2013
Rated

5.0

out of

5.0
 by
spchrist
Essence Music Festival 2013
I stayed here for the 2013 Essence Music Festival and the hotel is in the perfect location in downtown to get to the convention center and most of the activities. The staff was very friendly too. I would definitely stay here again.
July 13, 2013
Rated

4.0

out of

5.0
 by
Pam49
not prepared
I love Staybridge! But i must admit that this was the worse. I checked in on a Sunday June 30th. Check in went well. On Monday Morning, I was coming down to get breaskfast and noticed there were half filled coffee cups all over the place. dishes in tray to go back to the kitchen that were still out. No syrup for the pancakes, no cereal and no milk for the cereal or coffee. Just an overall bad experience. Several people left in discuss. I dont understand why management didn't send someone to Costco and get a huge thing of syrup, some gallons of milk for cereal and some cream for the coffee. I thought it was poor customer service.
July 10, 2013
Rated

5.0

out of

5.0
 by
HGTV
Nice location
Great place, nice friendly people, close to everything. We walked to all interesting places.
July 5, 2013
Rated

2.0

out of

5.0
 by
ChicagoFamily
Staff made things right
We just finished a 10 hour drive and the room we initially were assigned to had dry mud in the room as if someone wore their work boots into the room and it smelled a little musty. The next room we tried smelled extremely musty. The next room we tried smelled like cigarettes. The next room we went to had a nasty toliet bowl, unflushed etc. I was extremely disappointed with the house keeping. The manager gave us an upgraded room and comped us the first night. This property is about three blocks from the French Quarter so you do not have to hear all of the noise but you are close enough to enjoy everything. There is a big park near by so you can walk your dogs as we did and the free breakfast and happy hour was great. The kids appeared to enjoy the pool.
July 4, 2013
Rated

5.0

out of

5.0
 by
cbgiles
Wasn't sure what to expect!
New Orleans being a town that has been down, has a party atmosphere and a casino a block away, I really thought we'd have a trashy, smelly room. It could not be farther from the truth. Breakfast was about what you expect but they also provided supper and had a menu to plan by. Great sleep in a comfortable bed and the shower was awesome. We were in a suite and the kitchen area, dining area and common space between to spacious bedrooms was more than adequate for a family of four. It felt like my own home away from home. It was easily in walking distance to the Riverwalk, Convention Center, restaurants, shopping, the French Quarter and the dare-I-say-casino (don't gamble, you won't really win). If asked, I would definitely say Staybridge Suites New Orleans French Qtr/Dwtn . Also, I was pleased to see and use the Bible that was still in the bedside table. I'm seeing less and less of that in my travels but am thankful to the hotel and the organization that provided that opportunity. Parking across the street was much safer and convenient than I thought and has a great come-and-go policy. Oh, and be sure to ask a local where the trolleys are.
July 4, 2013
Rated

4.0

out of

5.0
 by
TigerJohn56
Great stay
This hotel is located such that you can walk to the French Quarter, shopping, the casino, and many great restaurants. The hotel was great and provided a social hour on several days with free food, wine and beer. The staff was great and helped us with tours and directions. Parking was the only downside (like much of this city). We paid to park in the hotel parking garage and found the spots to be narrow and the garage to be crowded and hard to maneuver in. Also we had to park on the second level which required us to go up a steep ramp and our car bottomed out as we came off the ramp at the top.
June 26, 2013
Rated

3.0

out of

5.0
 by
lipps
Used to be a favorite...
The hotel is ideally situated in a downtown location within walking distance to the convention center the Superdome and the French quarter. I have spent many nites here. However this hotel has recently switched out all the mattresses with "memory foam" style mattress Some people may like this style mattress. I however find these mattresses very hot and very uncomfortable. Quite honestly the worse night sleep i have had in a hotel
June 26, 2013
Rated

5.0

out of

5.0
 by
uktrex
Good location and comfortable room
Easy check in and check out. Hotel was within walking distance to a lot of sights. We thought that the air conditioner was having problems but it was operator error (cooled great). One elevator was down once when we were going to our room. This was not an issue at all. The only other thing that could be an issue for some was that the carpet and comforter could use updating. Nice, clean and comfortable room. Free breakfast was a plus, but it was just ok. For the area the price was good. Thanks
June 24, 2013
Rated

4.0

out of

5.0
 by
MagnoliaTizzy
Hidden Gem
Last minute trip to Nola so had to find a hotel on short notice since our usual hotel was booked. Glad our usual hotel was booked because we would not have had the pleasure of staying here! It is a little walk to Bourbon street so be sure to wear good walking shoes (about four blocks) but right by the river walk & casino. The rooms were a nice size (we stayed in a suite) and came with a full refrigerator and hot plate as well as dishes. Breakfast was great & best of all free but they did run out of some food and was told they would bring out more and did not. Juice machine didn't work at all during our stay, but still good for a hotel breakfast. Front desk staff also great. Paid parking right across the street from hotel. We didn't bring our dogs but hotel is pet friendly. Elevators slow took a walk up to the 4th floor a few times because of the wait. Highly recommend this place & will stay again very soon!
June 23, 2013
Rated

4.0

out of

5.0
 by
Sammy68
Weekend Trip
Before I booked my room I read several reviews. The biggest complaint was the parking situation. After exploring the area I found that the parking fees were right in line with other parking lots in that area. It is a bit expensive, but it was directly across the street and you could come and go if you please. The lack of the cleaning staff on the wekend is a let down but I was prepared for that since I did my homework and read several reviews. The staff would accomodate your request when asked. It took about a day for the room temperature to get comfortable, but it wasn't so bad. If there were bigger beds in the double room that would be a great plus. Overall we did enjoy our stay and plan to stay here on our return trip.
June 21, 2013