Skip Navigation
English
|
|
|
|

Sign In

Book online or call: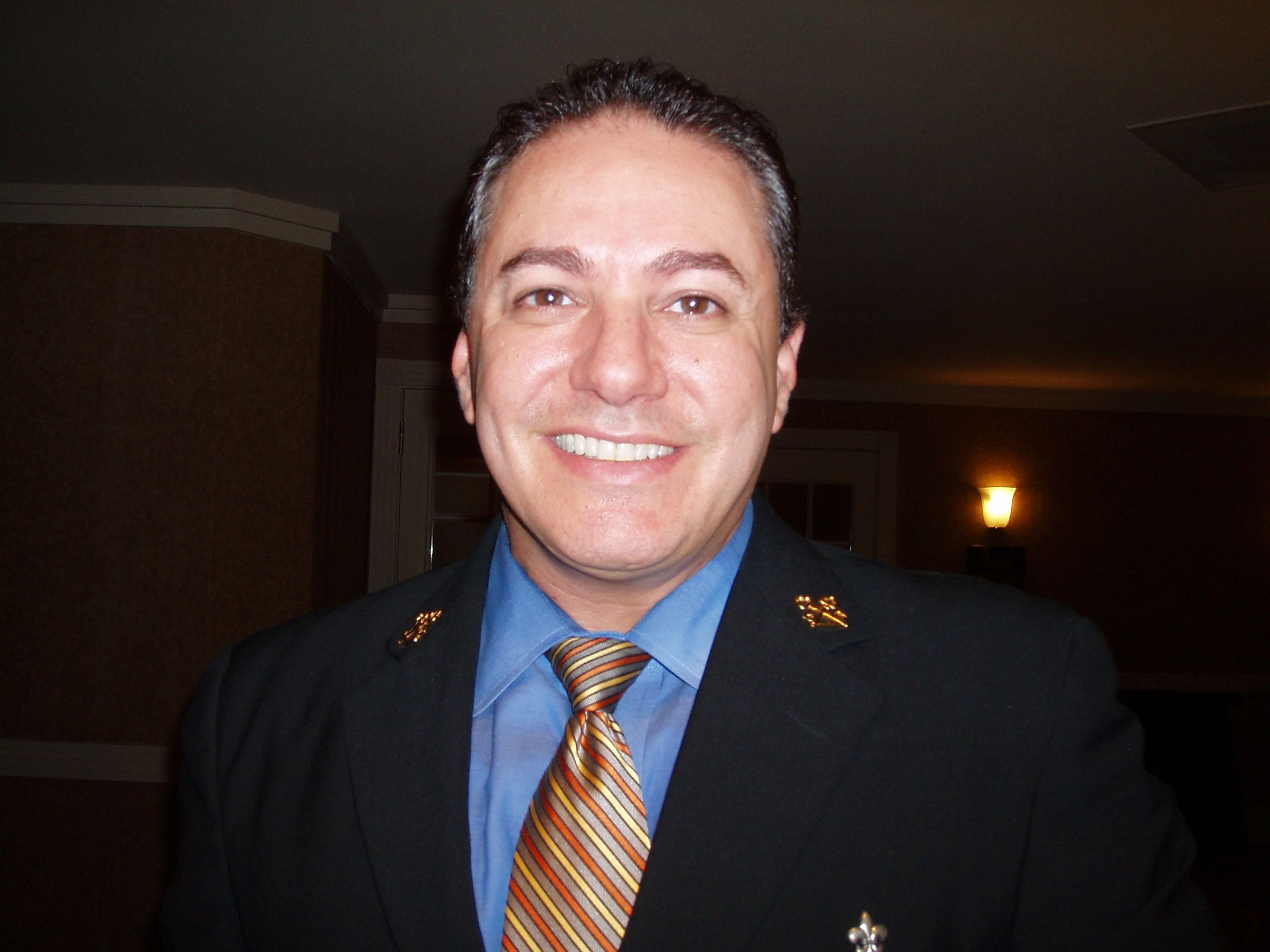 Insider Tips
LOCAL CULTURE
Clothing
Summer in New Orleans can be very hot and humid. We suggest light colored clothes, comfortable shoes and rain gear for those cooling afternoon thundershowers.
CONTEMPORARY LUXURY HOTEL IN NEW ORLEAN'S FRENCH QUARTER
Situated just two blocks from the historic French Quarter, six blocks from the river and front row for Mardis Gras, this luxury hotel in New Orleans is coveted for its location and Four-Diamond status. In the heart of the business district, the hotel is convenient for executives and leisure breaks. From fine, alfresco dining to stunning views from the 15th floor outdoor pool, this contemporary gem is perfectly appointed to explore the best New Orleans has to offer.
HOTEL HIGHLIGHTS
Restaurant & Lounges

Veranda Restaurant - Offering Breakfast, Lunch and Dinner. Ask about our daily lunch specials and homemade soups. The fresh pastries are made dai...

Amenities & Services

Our top-floor fitness centre features cardiovascular and weight equipment and complimentary fresh fruit. The pool overlooking the city offers food ...

SPECIAL PACKAGES

There's always something special happening at an InterContinental hotel. Whether you are looking for a fun-filled getaway or a place to host your n...
New Orleans
444 St Charles Ave

New Orleans

,

LA

,

70130

United States

Front Desk

+1-504-5255566
Languages spoken by staff
German, English, Spanish, Hindi, Croatian, Romanian, Tagalog, Turkish
Pet Policy
The InterContinental New Orleans is pet friendly. The maximum weight of the pet cannot exceed 40 pounds and a maximum of 2 pets per room. Pets cannot be left unattended in the room. A pet waiver will be required to be signed. Deposit is non refundable.
Pet Deposit $150.00 per stay
CHECK-IN

4:00 PM

CHECK-OUT

12:00 PM

Late Check out Available
Accessibility
Service animals allowed
10 Room(s) with Accessibility Standards
Parking
Guest Reviews
Rated

4.2

out of

5

 by

295

reviewers.
Rated

5.0

out of

5.0
 by
Becca13
Great Service and Location
We spent my birthday weekend here, and had a GREAT time! The location of the hotel was in walking distance to so much! The bar area and bartender were awesome as well as the front desk clerks! I would recommend this hotel to friends!
July 21, 2013
Rated

3.0

out of

5.0
 by
LynnG52
Very disappointed in room.
The public areas, i.e. lobby, lounge, restaurant and pool area were very nice and pleasing to the eye. However, the room was very disappointing. We had a king balcony side view. Looked nothing like the room we viewed on line. Balcony looked right into a vacant brick building with a lot of junk in windows looking down on us. The bed was quite comfortable. The sink area counter space was so small you had no room for any of your toiletries. Toilet paper holder was falling out of wall. All the finishes were very old and dated. Stepping off the elevator you had peeling wallpaper and worn carpets in hallways. On a positive note, the location was great and I would stay there again, but would hope to stay in a different part of the hotel, like the rooms in photos with antiques and nicer furnishings. All the staff was great, very friendly and helpful.
July 19, 2013
Rated

1.0

out of

5.0
 by
Bill3227
Over priced budget rating
booked King Room with balcony at a very high price. Room VERY basic, Balcony was shared with 3 other rooms! No fridge in room!! Toilet was so small you would not beleive. Breakfast in morning? There was none i arrived the breakfast room all that was available was weak coffee and not very fresh fruit juices. In my booking i paid for breakfast to be included! In any event was not a nice experience and i would not stay at hotel again.
July 19, 2013
Rated

5.0

out of

5.0
 by
Ronilove
Spur of The Moment
We had a Spur of the Moment trip to New Orleans after a trip to Baton Rougue. We were celebrating my husband getting a new job. We called and got an excelllent room rate and two blocks from Boubon Street. The Hotel and staff were absolutely wonderful. When we come back in August we will definitely be staying here again. The only complaint I had was is that the restrooms are very small.
July 17, 2013
Rated

4.0

out of

5.0
 by
1worldlywmn
Very tucked away
I enjoyed being one block from all the Bourbon Street action and it was across from the famous Deena's Restaurant. There are so many cultural shops on the street and the people were very kind in the neighborhood business. I enjoyed breakfast at Camellia Grill and I just had a wonderful time in this location. Kudos to New Orleans Chateau Lamoyne.
July 16, 2013
Rated

5.0

out of

5.0
 by
MKay
Very nice hotel in French Quarter
Very nice hotel--clean, comfortable and quiet even though just one street over from Bourbon Street. Hotel staff extremely friendly and helpful.
July 16, 2013
Rated

5.0

out of

5.0
 by
Todd53
Excellent location and superb staff
I can't recommend this hotel highly enough. Every staff member was friendly and attentive offering assistance even before I needed to ask. Located one block off of Bourbon St convenient as could be. I have stayed before and will certainly stay again!!
July 15, 2013
Rated

5.0

out of

5.0
 by
JB79
Excellent hotel and great location
Stayed for a weekend. Location is great and service was excellent. Was upgraded to the owner suite. Was the best stay I've had at any hotel in New Orleans. Didn't get the bartender's name but he was excellent as well.
July 15, 2013
Rated

2.0

out of

5.0
 by
ritchie1404
Would not Recommend
While the photos and website looks inviting and charming, this hotel is everything but. Room wreaked of smoke and first night had no hot water. Hotel corridors are less than inviting and elevators are old and slow. Not a star property in the French Quarter, albeit an acceptable value. If you are just looking for a place to crash that is affordable, this is the hotel for you.
July 14, 2013
Rated

3.0

out of

5.0
 by
Prettybtrfly
A little disappointed
This hotel is located a block away from Bourbon St which is GREAT! However, I was a bit disappointed that it didn't live up to the regular Holiday Inn standard. Do NOT expect a refrigerator or microwave in your room as most hotels currently have and they ONLY serve breakfast. But, if you only want a place to sleep & shower, it isn't bad. Remember, you ARE paying for the location.
July 13, 2013
Rated

5.0

out of

5.0
 by
Cleeroz
Great service and accomodations- repeat customer
This is my second stay at Chateau LeMoyne...first time was many years ago and I don't know why I waited so long to return. Great location one block from Bourbon Street, but very quiet and relaxing. Highly recommend for your stay in N'awlins. !!!
July 10, 2013
Rated

3.0

out of

5.0
 by
tierneylv
June 2013
We booked our rooms directly with Holiday Inn as we like their hotels. When it turned out that we would be delayed due to car trouble, HI refused to work with us in changing our reservations from a Wed/Thurs stay to a Thurs/Fri stay. The change would have benefited everyone as they would have received more money for a Friday night and we would not have had to drive great distances to make it on time. But "No, we don't change reservations 36 hours prior to check in time" was the answer. Even their 1-800 number was no help. No coffee is provided in the room and no continental breakfast of any sort was provided. We travel with our own little coffee maker that we purchased on line from Courtesy products. $20 and is used in many hotel rooms around the world. No glass parts. So fortunately, coffee was not an issue for us. It is a bare basics room as they want you out spending money. The gentleman downstairs at the info booth was of great service and answered all our questions. I believe his name is Michael. CAUTION: Went to Bourbon street where these women walk up to you in ALL of the bars and shove shots of alcohol in 'test tubes' into your mouth WITHOUT asking then charge you $9-$12. Be aware of this!!!! They will shove 2 or 3 of them in your mouth at the same time in a sexy manner so you are totally taken by surprise. Bouncers nearby will mess with you if you refuse to pay. Food on Bourbon street was awesome and fairly well priced for a tourist area!
July 7, 2013
Rated

5.0

out of

5.0
 by
krkaye
Great hotel.
First time in New Orleans. Hotel was great. The location was super. Service was super. We had a great experience.
July 4, 2013
Rated

5.0

out of

5.0
 by
PHR111
Great location!
Easy walk to most attractions. One block from Bourbon St., but very quiet. Housekeeping was A+. Concierge (Alan) was great with lots of information about the area. Hotel breakfast was good and servers were prompt and friendly. Valet parking (though expensive) is a plus. Valet's were very polite, prompt, and always helpful. Our room had a balcony overlooking Dauphin Street, which we enjoyed during our week visit. Would definitely stay at this hotel again!
July 3, 2013
Rated

5.0

out of

5.0
 by
Motherofthegroom1
Bachelor Party Accommodations
This hotel was perfect for my son's bachelor party. He and his friends were able to enjoy Bourbon Street and then walk back to the hotel and relax in the comfortable accommodations. We had previously stayed in the hotel and knew this was a good place to enjoy such an occasion. We highly recommend it to others.
July 2, 2013
Rated

4.0

out of

5.0
 by
rga7800
Good location and clean accommodations
Very good location if interested in exploring the French Quarter. Clean accommodations, nice rooms, and the pool was refreshing since we were visiting in the summer. Friendly staff, no issues. Note there isn't long term parking near by so if you have a car you will be utilizing the valet.
June 30, 2013
Rated

5.0

out of

5.0
 by
Richieson
good location in the french quarter
enjoyed the stay, hotel had nice courtyards, hospitality suite and good service...... highly recommend.
June 29, 2013
Rated

1.0

out of

5.0
 by
katiem54
bad information and lying clerk
we booked a smoking room at this hotel in may online--we were not told that the hotel planned to become a non-smoking facility either on the website or through any subsequent email sent to confirm, of which there where several. We found out when we checked in in june and the desk clerk told me "oh but we upgraded you to a room with a balcony"--that was a lie since that is the room i booked in the first place and the price of course was no different. the smoking part was one thing, but to lie was even worse and it was the most unfriendly hotel and not exactly the cleanest i have ever stayed at.
June 22, 2013
Rated

4.0

out of

5.0
 by
bear66
mostly very courteous and helpfull great location for French Guater
The valet were very kind and helpful as well as the front desk . Our room seem to have an air condtioning problem. But mostly great . Except the morning Thursday 6-13-13 We went to eat at tin the hotel rest. There was hardly anyone in there but took quite a time before me and my wife were waited on.Then after ordering it still took a long time. My wife got up and said I'm going out ssome time later the watress came in my wife had came back in. The watress said you only had coffee my wlife said I only had water then the watres said to my wife whats with your attitude and my wife said I do not have an attitude. But it really has taken a long time in here.she spoke rudly at my wife wwell i'm only one person. That was our first time eating there and our last. So we do not recommend eating there. The rest of staff were very courteous and kdink and helpful .
June 22, 2013
Rated

2.0

out of

5.0
 by
Pcola
3 room trip New Orleans
Could never speak directly with hotel concerning reservation issues. Was always rudely sent to reservation center even after asking to speak with hotel. My guest felt they were rudely treated my one of the desks attendents (name withheld but available) Was not notified that the hotel was no longer smoking and that the lounge was no longer smoking or had cigars..
June 18, 2013
Rated

5.0

out of

5.0
 by
12robot
wonderful experience and great parking valet resources
My stay at this facility was beyond wonderful. The outstanding factor was the vast array of dedicated and friendly employees on staff. From the moment I entered the facility I was made to feel welcome. There is a sense of caring and a sincere effort to make your time enjoyable and worry free. Kudos to the parking valets as these young men are a source of infomation and so so nice. I will definitely return.
June 11, 2013
Rated

5.0

out of

5.0
 by
Johnny566
Excellent
The hotel is located within walking distance of most things in the French Quarter. The part of the building we stayed in was origional structure from the 1800. Keeping the rustic look of the brick buildings they had updated the quarters to serve modern needs. There is no problems with security. The resturant served the best of breakfasts, but failed to serve lunch or dinner. The lounge opened at 3 pm instead of noon or earlier, in a city that the bars are open 24 hourts. I understand that the hotel management may feel that they can not compete with the other establishments in walking distance. In my opinion when your customers need time to relax and stay in for a night, there is no entertainment available.
June 10, 2013
Rated

5.0

out of

5.0
 by
JackandMary
Handy to Everything
We found this hotel handy to everything in the French Quarter as well as the main street uptown. The room was large and comfortable. The staff was very helpful answering all our questions. We would definitely stay there again and recommend it to others. Jack & Mary
June 9, 2013
Rated

1.0

out of

5.0
 by
ally623
Not What is Expected from Holiday Inn
I am a Platinum member and upon checking in they knowingly placed me in room sandwiched between 6 rooms that were part of a bachelor party. Had to switch rooms the next day after a long night of noise and door slams. Put me in a room with 2 doubles for my wife and I. They said there were 3 other bachelor party groups at the hotel. Furnishings were old, bathrooms need updating. Won't be staying here again.
June 7, 2013
Rated

5.0

out of

5.0
 by
FrankDebAD
Looking Back
My company had a meeting at this location 15 plus years ago. I knew I wanted to stay there again...it took about a week of web surfing because I could only remember the expose brick room and that it was a block from Bourbon Street. Found it! I made the room reservations and my wife made the plane. Well, as it turned she made airline reservations for Thursday and my room reservations were for that Friday. Al that I went thru to be assured I had the correct hotel and room to possibly not have that room for Thursday. Ouch! When I realized I need an additional day (she mention it to me while I was driving) I called and explained (that I would need the room with the exposed brick but it was my 34th wedding Anniversary) I was able to call the 800 number to make the changed but had to call the hotel direct to assure the room. But once I spoke with an agent at the French Quarter-Chateau Lemoyne they were able to add the additional day...GREAT. We had a wonderful time in New Orleans...but it all started with the right accommodations: French Quarter-Chateau Lemoyne Love that place.
June 7, 2013
Rated

3.0

out of

5.0
 by
Tchaikovsky
French Quarter-Chateau Lemoyne
The French Quarter-Chateau Lemoyne location is perfect to the French Quarter; the Front office STAFF par excellent; the first breakfast could have been more appealing, love to hear Good Morning with a smile; 2nd breakfast (after letting FBM know of the shortcoming) staff much more appealing; last breakfast Cook in Bad Mood (got the order wrong, food not prepared as requested). Valet parking SUPER OUTSTANDING FANTASTIC. When the Manger was speak with you; one felt that it was obligatory and superficial; not real and that she wanted to hear what you said. NOT treated like a Platinum Member!
June 5, 2013
Rated

4.0

out of

5.0
 by
hoghead69
Great location
The staff are really into serving you and they know the area well. If you like a hard bed with" cutesy" pillows and chairs that you can't sit in than this is the place for you. We had all the usual appointments with the room but it was a bit uncomfortable.
May 29, 2013
Rated

5.0

out of

5.0
 by
FUZS
Ship Reunion
Facilities, service and cleanliness were excellent complimented by friendly, helpful, knowledgeable and professional personnel.
May 28, 2013
Rated

3.0

out of

5.0
 by
DDGG
Poor service
Check in: had a reservation for two rooms. Reception did not know how to change the priority name on the additional room. Reception could not recommend a restaurant, although the concierge hours were over. Check-out: no receipt handed under door for priority customers ("I am alone tonight"). Took 5-10 min to check out. Check-in for flight: computer was not responding. Receptionist advised I SHOULD do the reboot. Takes very long for computer to re-boot. Receptionist was unpleasant and not helpful to do it for me on his computer as done in any other hotel. For priority club recognition got second drink at bar free. I prefer a bottle of water. I visit HolidayInn for business very often. Worse service ever received. Another note: midnight, loud people walk down the hallway.
May 28, 2013
Rated

5.0

out of

5.0
 by
lr2013
Great Location at a Great Price
Loved this hotel. The staff was great, the rooms were clean, and had a great view of the French Quarter. I would recommend this property any time you go to New Orleans.
May 23, 2013