Skip Navigation
English
|
|
|
|

Sign In

Book online or call: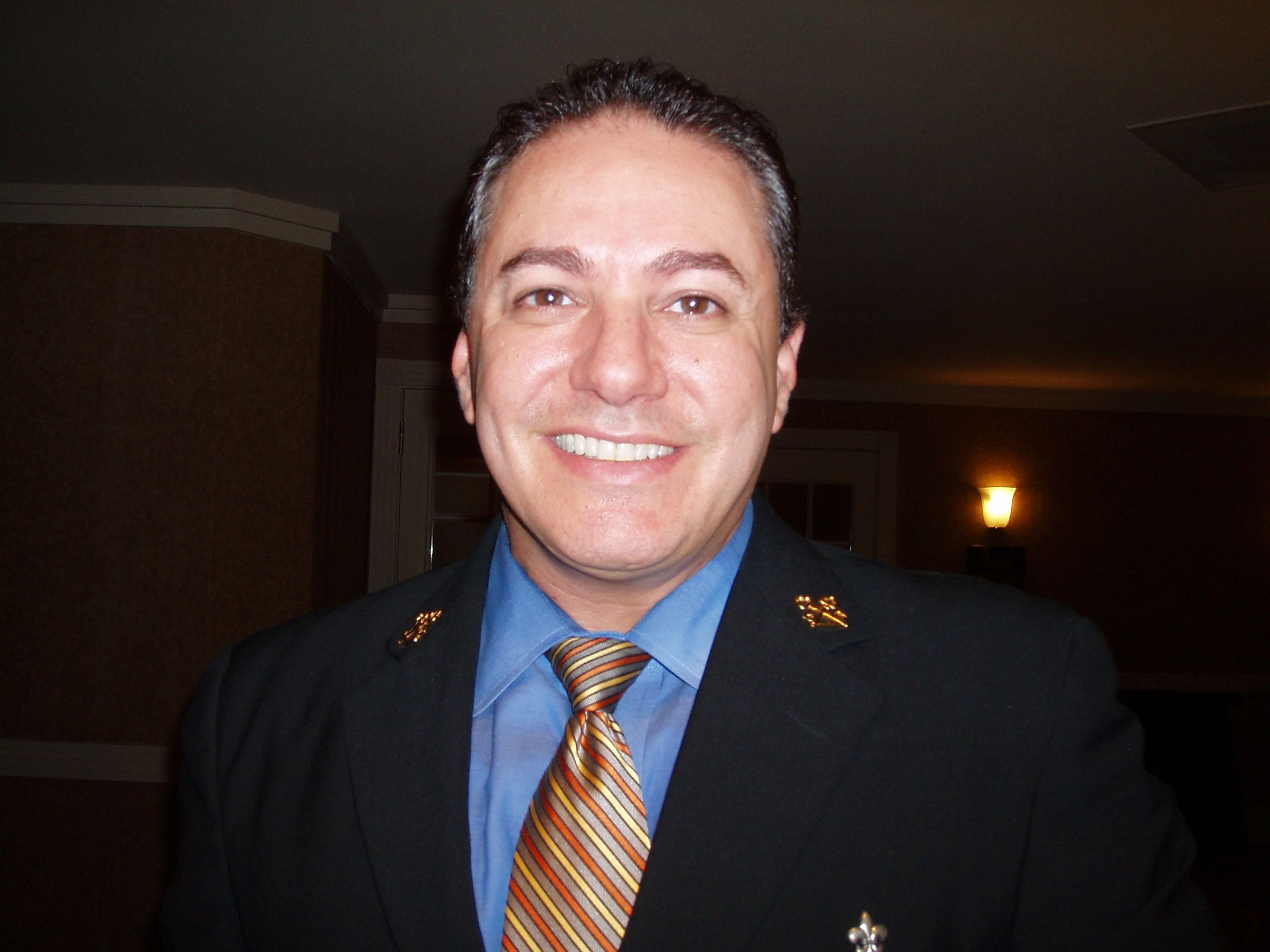 Insider Tips
LOCAL CULTURE
Clothing
Summer in New Orleans can be very hot and humid. We suggest light colored clothes, comfortable shoes and rain gear for those cooling afternoon thundershowers.
CONTEMPORARY LUXURY HOTEL IN NEW ORLEAN'S FRENCH QUARTER
Situated just two blocks from the historic French Quarter, six blocks from the river and front row for Mardis Gras, this luxury hotel in New Orleans is coveted for its location and Four-Diamond status. In the heart of the business district, the hotel is convenient for executives and leisure breaks. From fine, alfresco dining to stunning views from the 15th floor outdoor pool, this contemporary gem is perfectly appointed to explore the best New Orleans has to offer.
HOTEL HIGHLIGHTS
Restaurant & Lounges

Veranda Restaurant - Offering Breakfast, Lunch and Dinner. Ask about our daily lunch specials and homemade soups. The fresh pastries are made dai...

Amenities & Services

Our top-floor fitness centre features cardiovascular and weight equipment and complimentary fresh fruit. The pool overlooking the city offers food ...

SPECIAL PACKAGES

There's always something special happening at an InterContinental hotel. Whether you are looking for a fun-filled getaway or a place to host your n...
New Orleans
444 St Charles Ave

New Orleans

,

LA

,

70130

United States

Front Desk

+1-504-5255566
Languages spoken by staff
German, English, Spanish, Hindi, Croatian, Romanian, Tagalog, Turkish
Pet Policy
The InterContinental New Orleans is pet friendly. The maximum weight of the pet cannot exceed 40 pounds and a maximum of 2 pets per room. Pets cannot be left unattended in the room. A pet waiver will be required to be signed. Deposit is non refundable.
Pet Deposit $150.00 per stay
CHECK-IN

4:00 PM

CHECK-OUT

12:00 PM

Late Check out Available
Accessibility
Service animals allowed
10 Room(s) with Accessibility Standards
Parking
Guest Reviews
Rated

4.2

out of

5

 by

270

reviewers.
Rated

5.0

out of

5.0
 by
pellyf39
Family Reunion
Myself & about 30 of my family members stayed at Staybridge Suites New Orleans while in town for a family reunion. The staff there were very nice, courteous & friendly especially Gregory it was an inviting homely environment we really enjoyed our stay. The rooms were a bit pricey, for a group discounted rate being that my family members occupied 10 or more rooms
June 21, 2013
Rated

5.0

out of

5.0
 by
1heromoney
Excellent
Staybridge New Orleans was excellent! Breakfast was well prepared but the hospitality was beyond welcoming. Well return soon, thank you!
June 21, 2013
Rated

4.0

out of

5.0
 by
borel2013
Great experience
Having had experiences with other extended stays I believe this one to be one of the best ones my wife and I have had in quite some time. Nice room, very comfortable and everything within it was very good. The personnel in the lobby and in the dinning área were nice and courteous and very helpful in providing us with directions. All iin all, we had a great time and hope to visit once again in the very near future.
June 19, 2013
Rated

4.0

out of

5.0
 by
Rondomatic
Great location
This is a great location. But they need to replace the mattress in our room. Very uncomfortable
June 15, 2013
Rated

4.0

out of

5.0
 by
sar0000
good location for the French Quarter
We wanted to be close to the French Quarter, but not too close. We were easily able to walk to the Zydeco and Tomato Festivals.
June 15, 2013
Rated

5.0

out of

5.0
Awesome
The ladies and I stayed in New Orleans the entire weekend for a Bachelorette party. The staff were so helpful and courteous. The hotel was centered around the attractions as well as walking distance to the restaurant. Check-in was very prompt. The breakfast was average. However my stay was great and I'm looking forward to staying there again.
June 14, 2013
Rated

4.0

out of

5.0
 by
Harriet33
Great place to stay in a great location
Stayed for a week in May and thoroughly enjoyed it. The location is excellent, close to the river, the French Quarter and the Street Cars. The room had everything we needed, the hotel is clean and almost certainly the best feature is the wonderful staff. Very helpful, attentive and friendly. Only two negatives, the bed was really soft for our taste and not level so we both ended up with bad backs (getting old I guess). Also wireless in the room was nearly impossible, I did manage to find a spot just inside the room door where I could get it from time to time. Oh, and make sure you are early to breakfast as you will miss the eggs! Overall we had a good time and will probably return to see if any of the other rooms have better beds/wireless reception.
June 9, 2013
Rated

2.0

out of

5.0
 by
Obert88
Too many kids
You can pretty much plan on not finding a place to sit for breakfast with most tables overrun with parents and kids. Also, on Saturday and Sunday, while the buffet was varied with grits, oatmeal, toppings, sausage, egg burritos and waffles, it was a completely different story on Monday with waffles and sausage patties pretty much the only things available. If you are like us without a car and at the mercy of the pantry by the front desk to get something to eat if you didn't want to go to a restaurant, plan on dropping a nice chunk of money...super expensive and almost nothing to choose from for snacks. Also, be warned...you don't find out till you get in your room...it's up to you to call every day for towels. If your lucky someone might dump your trash...again, if you ask, since there is NO maid service on the weekend. I would never stay here again.
June 8, 2013
Rated

5.0

out of

5.0
 by
TimDeb
Great Staff
We very much enjoyed our stay at Staybridge in the French Quarter, it was easy to get around town, the room was very comfortable, and most importantly the staff was friendly, courteous and helpful. We were in town for a wedding and several of our relatives were staying at other hotels, and after seeing their accommodations which they paid more for, my wife and I were glad we choose Staybridge Suites.
June 8, 2013
Rated

5.0

out of

5.0
First weekend getaway
This was a perfect start for a new relationship with memorable moments. The room was beautiful. Loved the view. The staff was great, friendly yet still professional. We thoroughly enjoyed ourselves. We will be back and hopefully we can get our same room. :)
June 7, 2013
Rated

4.0

out of

5.0
 by
Murals20
Great Stay for the price!
I would recommend for anyone staying in New Orleans for an extended period of time or even for a night or two. Nice spacious rooms, very clean property and in close enough proximity to French Quarters and Bourbon St.
June 7, 2013
Rated

5.0

out of

5.0
 by
Jerire
Great Service
Our stay was great! Every employee we dealt with was helpful and professional. We really enjoyed all the amenities. We plan on returning and telling our family and friends about this property.
June 7, 2013
Rated

4.0

out of

5.0
 by
OtherMother
Excellent Rooms and Access to New Orleans vacation attractions
The five of us (two senior citizens and their three 18 year old graduating high school seniors) greatly enjoyed most aspects of our stay with you. We were disappointed, however, that we had to use the public parking facility across the street and especially sorry that you did not warn us that we had to place our paid parking ticket on the dashboard to avoid immobilization of our vehicle with a "boot" the first night. We had to pay $32 to have the "boot" removed. It was my first experience with this device and the fact that the usual fee for its removal was said to be $90 provided no consolation for the time and money lost! Your front desk folks should have warned us when they recommended the parking lot. The access to the French Quarter, excellent dining and our cruise ship terminal were outstanding.
June 6, 2013
Rated

5.0

out of

5.0
 by
USAviator1
in town for convention
this hotel is close to the convention center and the french quarter. compared to the other hotel prices, this is the best bang for the buck, and free breakfast and light dinner in the evening tuesday through thursday. nice staff and nice atmosphere. Thank you!
June 3, 2013
Rated

1.0

out of

5.0
 by
Kevin5689
Did not get what we booked.
Check in time was 4:00 PM. We arrived around 3:15. I have yet to be denied early check-in at any hotel, particularly when we're only 45 minutes before check-in time. Except until now -- At the Staybridge Suites we were told we'd have to wait until 4:00 P.M. What was interesting is there were folks in line behind us that were allowed to check in while we sat in the lobby with our bags. By 4:00 PM, apparently they had given away the type of room we had initially booked, which was a suite with a KING bed. We were placed in a handicap accessible suite with a QUEEN bed. I contacted the Priority Club Rewards help e-mail regarding this and I'm still waiting to get some type of response from them (It's been over a week). At the most they owe me the difference between the queen and king bed. Needless to say, we won't be recommending Staybridge Suites to anyone anytime soon.
June 2, 2013
Rated

3.0

out of

5.0
 by
Dfaye
Noticable Changes
I have had several stays at the staybridge hotel in NOLA, however, my last reservation which was memorial day weekend, I found that things had changed. After going out and about for the day I returned to find that no one had come by to clean my room and upon asking the front desk why, I was told that there was no service on extended stay visits? really, I was there from Friday -Monday. So with that being said our trash cans were never picked up and we had to ask for towels each day... remember, i'm considered extended stay, so one would think I would need towels daily right? yeah I thought so too. Now believe me I am not a hater of animals, however, I believe that you should have a floor or floors designated for those that travel with their animals, and not mix them in with other guest and force them to listen to 70lb dogs barking, and especially if you're not sending anyone to clean the rooms.
June 1, 2013
Rated

5.0

out of

5.0
 by
RN2011
Great location!!
Stayed two nights in this hotel. Parked our car in the gated hotel parking upon arriving and didn't get back in the car until checkout. We walked or took the trolley everywhere we went. Our room on the eighth floor was very clean and comfortable. All hotel staff were very friendly and helpful, except for a large black lady at the desk when we checked in (she had an offensive attitude). Myra, the consierge, was extremely helpful and knowledgeable of the city and sites.
May 30, 2013
Rated

4.0

out of

5.0
 by
ssor
Great Value
This hotel is conveniently located within easy walking distance of the French Quarter and river front. Our room was clean and comfortable with a nice view. The staff was very friendly. Parking was a bit of an issue, and pretty pricey. The parking garage is very small and tight. I don't think you could park an SUV in it. The ramp to the second level of the garage is very steep with a sharp breakover angle. Our Chevy Malibu scraped bottom going up the ramp. We later found that cheaper public surface parking is available across the street. It would have been nice if the staff had informed us ot this when we checked in. Although we had no issues with the free breakfast, I can see how it would be a problem if the hotel were full. The food is spread all over the place, tables are limited and the space is crowded. The free light dinner and drinks 3 nights a week add to the value of this hotel. There are plenty of good restaurants within a short walk. All in all, we had a delightful stay at a very reasonable price.
May 30, 2013
Rated

3.0

out of

5.0
 by
Jon42
Work Trip
The over all time there was good except for the elevator problems that were continuous for a week and a half. The staff tried to accommodate the guest during the time though which made it a little better.
May 29, 2013
Rated

4.0

out of

5.0
 by
Jaimie
Girls' weekend
This hotel is centrally located and the rooms are nice and large which was perfect with a bunch of girls trying to get ready at the same time! It was clean and well maintained. We arrived early and the staff were welcoming and allowed us to store our luggage until our room was ready. They called us as soon as it was ready, allowing us to check in a bit early. One of the two elevators was not working, which made for a long wait going to and from our room on the seventh floor. The elevator was small at that, so occasionally there wasn't room and we had to start the wait all over. We opted to take the stairs a few times, but that might not be an option for everyone. The pool area, although clean and comfortable, is a bit small but it's well furnished. I was pleasantly surprised by the accommodations and the hot breakfast, which runs later than most hotel breakfast hours. The only reason this hotel did not receive an excellent review was because of the elevator.
May 24, 2013
Rated

5.0

out of

5.0
 by
SB23
Would definitely stay here again
My timeshare with holiday inn referred me to this place for my stay while in new orleans. Brittany checked me in & was very polite & handled my room situation very well & professional. Every time i came in from site seeing i was greeted by the employees at the front desk. Only slight issue was checking out, i did have to ring the bell several times for someone to check me out & i had an airport shuttle waiting outside but it was also 3:45am so its definitely is not enough to stop me from staying here again. I read a lot of complaints about the lines for the breakfast but I didnt have any issues at all. I went around 7-8am each morning & was in & out. And there were these strawberry muffins that were the best :-)
May 23, 2013
Rated

5.0

out of

5.0
 by
Erwin22
Excellent Hotel
Hotel centrally located. Mississippi, Canal Street (main shopping area) and French Quarter within walking distance. Polite Staff. Substantial and varied breakfast buffet. Dinner free of charge three times a week. Beverages and snacks can be bought day and night. Large suites (approximately 35 – 40 square meters / 377 – 431 square feet) with elegant furniture and fully equipped kitchenette (microwave, electric cooker, refrigerator, freezer). Wireless Internet free of charge. Hotel highly recommendable.
May 22, 2013
Rated

3.0

out of

5.0
 by
Terphillips1
Friendly Staff, and great service.
Our stay was very pleasant, but we were on the 16th floor, and one of the elevators was down waiting for parts, so we spent lots and lots of time waiting on the elevator. Checking out took 1 1/2 hours to get all of our belongings down to the lobby. The breakfast items are spread out all over the eating area, which means you have to stand in multiple lines to get your meal all together before you begin eating. Waffle irons need to be located somewhere by themselves, this created quiet a crowd at the small serving area.
May 20, 2013
Rated

5.0

out of

5.0
 by
Patrick56
Great location and friendly staff
Was in town for Jazz Fest..... very convenient to catching shuttle to festival and close to the French Quarter..... room was quiet and comfortable...... staff very friendly..... decent free breakfast in the morning.... would definitely return.
May 18, 2013
Rated

5.0

out of

5.0
 by
loco
Great place to stay!
This hotel is within walking distance to the Quarter. The staff is friendly and helpful. The rooms were quiet and spacious. The breakfast was more than adequate and they served Community Coffee. I would recommend this hotel to all.
May 17, 2013
Rated

1.0

out of

5.0
 by
Bitter22
Bachelor Party Weekend
I made reservations 2 months a head of time for 5 rooms and the day of arrival im told that they cant accommodate my 2 double beds in each room. i had to spend 30 min on hold for them to figure out how that happen. Finally they told me they could upgrade two rooms to fit. Secondly there was no room service at anypoint of the stay even though we called the fron desk and asked for it. We had to clean and make our own beds. Lastly construction started at 9am on our last morning there. when we called the front desk to ask if they could stop. We were told that its just consrtuction and it wont stop until later that afternoon. I found the service unacceptable.
May 10, 2013
Rated

4.0

out of

5.0
 by
bffff
Nice room, but breakfast service was terrrrrible
nice large room, comfortable bed. Elevators a bit slow, could use 1 more. Breakfast was very frustrating- good food when they had it, but constantly running out of silverware, milk, coffee, eggs, meat, etc. Also very crowded, impossible to get a table alone. Completely understaffed for breakfast in the dining room and back in the kitchen. Evening social hour was very nice. Could use a hot tub instead of a pool.
May 9, 2013
Rated

5.0

out of

5.0
 by
JazzFest2013
Will stay here again
Great location! Near enough to French Quarter, Warehouse District, CBD, St. Charles, River Front. Clean spacious rooms with great view down river of Cathedral spires in the morning sun.
May 5, 2013
Rated

4.0

out of

5.0
 by
SouthTexasChick
Convenient and Comfortable
We loved the comfortable bed and great location. Walking distance to french quarters, aquarium, convention center and Harrahs! Only thing we didn't like is that room service never cleaned our room. We stayed two nights and the trash was not taken out nor the room was ever cleaned. Other than that, good overall experience.
April 27, 2013
Rated

5.0

out of

5.0
 by
b3bunch
NH/bbunch
From check-in to getting the cab to airport(arranged by front desk) the staff went above and beyond. The kitchen staff was always friendly and hard working while supplying wonderful food and beverage .In town for the french 1/4 fest, we found that we were only a few blocks away but far enough away not to be bothered. We will and have recommended this Staybridge Suites and will definately RETURN.
April 25, 2013