Skip Navigation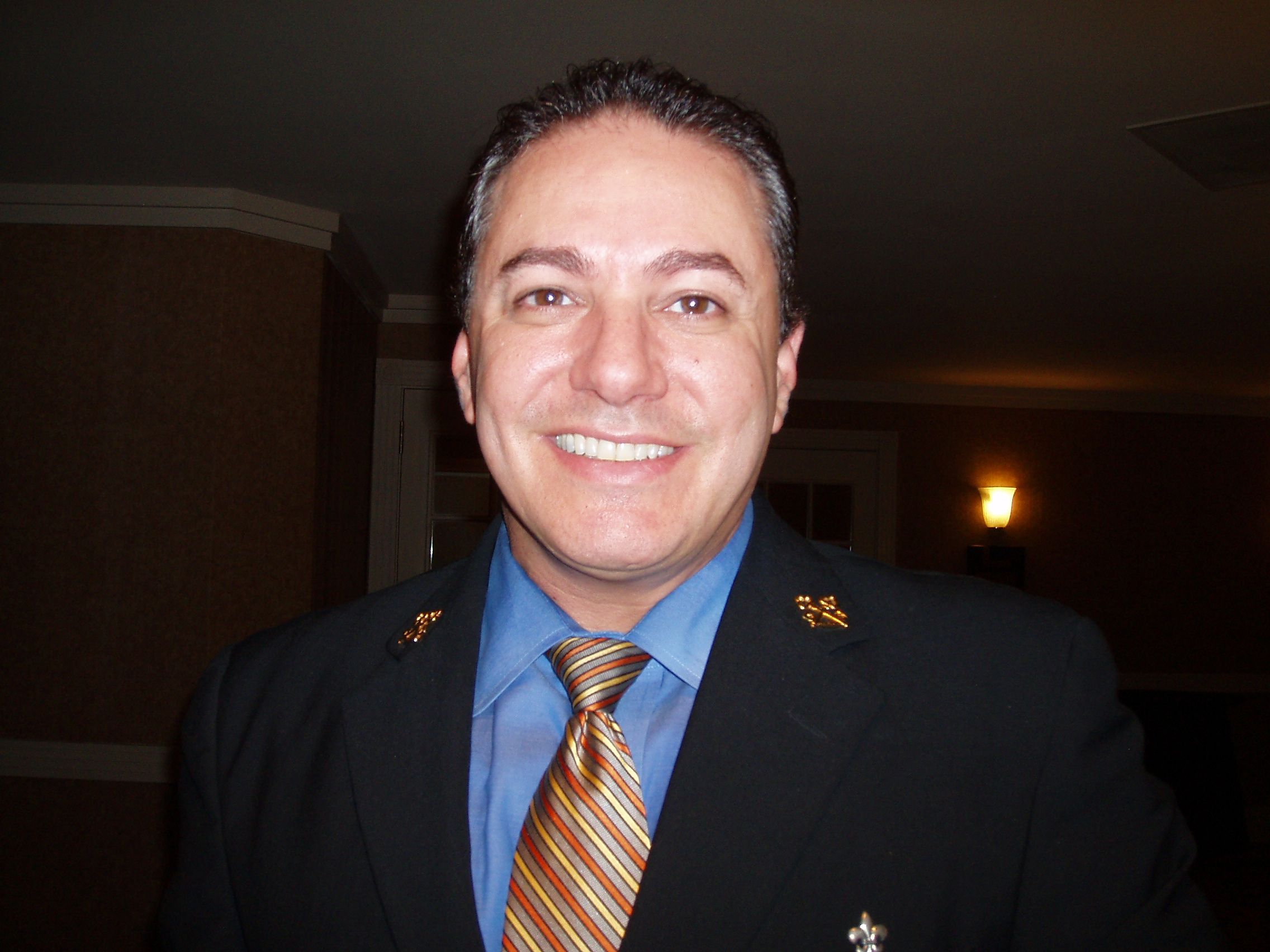 Insider Tips
LOCAL CULTURE
Clothing
Summer in New Orleans can be very hot and humid. We suggest light colored clothes, comfortable shoes and rain gear for those cooling afternoon thundershowers.
CONTEMPORARY LUXURY HOTEL IN NEW ORLEAN'S FRENCH QUARTER
Situated just two blocks from the historic French Quarter, six blocks from the river and front row for Mardis Gras, this luxury hotel in New Orleans is coveted for its location and Four-Diamond status. In the heart of the business district, the hotel is convenient for executives and leisure breaks. From fine, alfresco dining to stunning views from the 15th floor outdoor pool, this contemporary gem is perfectly appointed to explore the best New Orleans has to offer.
HOTEL HIGHLIGHTS
Restaurant & Lounges

Veranda Restaurant - Offering Breakfast, Lunch and Dinner. Ask about our daily lunch specials and homemade soups. The fresh pastries are made dai...

Amenities & Services

Our top-floor fitness centre features cardiovascular and weight equipment and complimentary fresh fruit. The pool overlooking the city offers food ...

SPECIAL PACKAGES

There's always something special happening at an InterContinental hotel. Whether you are looking for a fun-filled getaway or a place to host your n...
InterContinental New Orleans
444 St Charles Ave

New Orleans

,

LA

,

70130

United States

Front Desk

+1-504-5255566
Languages spoken by staff
German, English, Spanish, Hindi, Croatian, Romanian, Tagalog, Turkish
Pet Policy
The InterContinental New Orleans is pet friendly. The maximum weight of the pet cannot exceed 40 pounds and a maximum of 2 pets per room. Pets cannot be left unattended in the room. A pet waiver will be required to be signed. Deposit is non refundable.
Pet Deposit $150.00 per stay
CHECK-IN

4:00 PM

CHECK-OUT

12:00 PM

Late Check out Available
Accessibility
Service animals allowed
10 Room(s) with Accessibility Standards
Parking
Guest Reviews
Rated

4.3

out of

5

 by

343

reviewers.
Rated

5.0

out of

5.0
 by
Mike2089
Proximity
Was in New Orleans for a business event at the Convention Center, plus we wanted to visit the French Quarter and other tourist locations. This hotel was centrally located for our needs and the staff were very friendly!
November 3, 2013
Rated

4.0

out of

5.0
 by
Ayan
Nice, Clean and Centrally Located
Really nice and central with staff that are warm and welcoming
November 3, 2013
Rated

5.0

out of

5.0
 by
ladyBon
Great Friendly Hotel
I have stayed at this hotel for the past four years each time I travel to New Orleans. I love this hotel. It's clean, friendly and serve the best hot breakfast. If you want a hotel close to the casino, walking distant from the mall and bourbon street chose this one.
October 25, 2013
Rated

4.0

out of

5.0
 by
Mor26
Good hotel. Great location
Close to the French quarter and to the exhibition center...
October 25, 2013
Rated

4.0

out of

5.0
 by
mandy31
Very good except for a few glitches
Check in first night took awhile; would be good to have more than one person check in 1st night: 8th floor corner room; view was great, room itself was great; mattress on bed needs to be replaced as it has a HUGE divot on one side, did not sleep due to; also room was noisy due to water pipes-heard every shower, toilet flush Monique gave us keys to check out 3-4 more rooms- we needed a quiet room; 1st one was on lower height of bld and on street side; 2nd room we checked had a queen bed and she thought it was a king; third room was way up but had a strong cleaning odor to it- we decided to stay in the room we were in Monique called back around noon- she had a room 2 floors above- we moved our things up- room was great Monique was outstanding breakfast area very clean, good number of items on buffet area coffee not so great mid week dinner provided was very nice and good-worked great as we were exhausted from traveling and did not want to go out liked having fresh cold water in lobby computer area was very nice great value- we didn't use kitchen area in suite but very nice to know it was there would def stay in a stay bridge suites again location was good
October 23, 2013
Rated

5.0

out of

5.0
 by
Brandonfriends
Great location and value
Convenient to all local attractions by walking or streetcar. Very helpful and friendly staff. Nicest surprise was good complimentary dinner in addition to great breakfast (both on real plates with real utensils, not the usual paper).
October 19, 2013
Rated

5.0

out of

5.0
 by
Lynn20
Very nice room
I was pleasantly surprised . Spacious room, comfortable and spacious
October 19, 2013
Rated

4.0

out of

5.0
ARRIVAL LUGGAGE CART
ONLY 2 CARTS ARE AT THIS HOTEL. NONE WERE AVAILABLE WHEN I ARRIVED. AFTER WAITING 15 MINUTES FOR SOMEONE TO FIND ONE IN THE 18 FLOORS, A MAINTENANCE WORKER BROUGHT A LAUNDRY CART AND HELPED MY FAMILY AND LUGGAGE TO OUR ROOM. SOLUTION: GET MORE CARTS FOR THIS LARGE HOTEL.
October 18, 2013
Rated

5.0

out of

5.0
 by
JenniferU
Quiet and Great Location
My husband and I along with another couple stayed here for his birthday. We could not have been more pleased! We were able to check in early, park our vehicle, and walk to all of the destinations we wanted to go to easily. Since this hotel is located about two blocks off if Canal Street, it was very quiet. For the price, the location, and the size of the room, we will defiantly stay here again!
October 9, 2013
Rated

5.0

out of

5.0
 by
Ehunt88
Great hotel for a great price
This is by far one of the best hotels we've stayed with in New Orleans. Great service, comfortable clean rooms, great FREE breakfast, nice pool, and much much more. We will be staying here from now on when we visit New Orleans. I would recommend everyone try it atleast once!!!
October 2, 2013
Rated

5.0

out of

5.0
 by
Mary30
Staybridge
Great hotel in New Orleans. Within walking distance to so many different things. Monique at the front desk was extremely helpful and friendly. The room was very nice and the breakfast was awesome. Easy access to parking. I would definitely stay here again.
October 1, 2013
Rated

4.0

out of

5.0
 by
RBG13
Great Location to all attractions, but wear your walking shoes!
We enjoyed our stay at this property. The room was very spacious. Only complaint was we were told it was a room with one King size bed, but it was actually a double bed. That was a huge disappointment, but that is all they had. We enjoyed the social time offered Monday - Thursday. Very enjoyable. The food and adult beverages offered were tasty and the price was awesome (free!) The lemon water in the lobby was a nice touch after a long walk on a hot day. The hotel location is perfect if you like to walk. You can walk to the French Quarter and to the WWII Museum with no problem. Over all a very enjoyable stay and the front desk staff was GREAT!
September 26, 2013
Rated

5.0

out of

5.0
 by
ButterflyK9
Had a GREAT time. can't wait to go back
I really enjoyed my stay at Staybridge.....I am looking forward to coming back! The rooms were very comfortable and home like and the complimentary breakfast was very impressive. I will be back for Spring Break.
September 25, 2013
Rated

5.0

out of

5.0
 by
22linda
Great staff
Great hotel. Good location to downtown,French quarter and public transportation. Extremely nice front desk staff. View of river from room, comfortable bed, good food at breakfast and managers reception. Recommend to all travelers.
September 24, 2013
Rated

2.0

out of

5.0
 by
Traveler071
Service not up to standards
The rooms are clean and breakfast is enough to start your day, however, a hotel stay is about service and a few funny things happened during my stay with the service from the staff: 1. The night before checking out I inquired at the front desk on how to obtain transportation to the airport, the lady at the desk offered to get it for me and just asked me at what time do I needed it. The next morning I double checked about it and I was promissed again I would be picked up as requested (3:50 PM). The two ladies that I spoke with were at the desk at the promissed time of the cab to arrive, but by 4 pm transportation hasn't arrived yet and they both left w/o leaving a note for the nex person at the front desk. I checked several times with the front desk and they said the cab was on this way but they forgot about me every time I was inquiring and time was running. To make the long story short somebody else from the hotel went to the street to catch a passing cab at 4:30 pm, meaning 40 min. after it was promissed to me and obviously I almost lose my flight, isn't that funny in regards of service from the staff? 2. one morning during breakfast I asked to one member of the staff if they had yogurt available. She said she couldn't understand what I was saying. Of course everybody at the hotel could. She left and returned five minutes later saying that now she understood but that I had to ask to the people in the kitchen. Kitchen is closed to hotel guests. Isn't this funny too? 3. I observed other priority club members were getting a little something at their check in, but as a platinum member I didn't get anything. Isn't that funny as well? Service also depends on the promises made and those that were not honored. IN REGARDS OF SERVICE, THIS HOTEL IS FAR FROM GOOD SERVICE FROM THE STAFF. I WOULDN'T RECOMMEND IT OR RETURN TO IT. Also, as other reviewers mentioned, the street cars noise is loud many times.
September 21, 2013
Rated

5.0

out of

5.0
 by
Winechic13
Most comfortable bed and excellent location
The location of this property is excellent. Within walking distance of Bourbon Street/French Quarter. The room was clean and spacious. The bed is the most comfortable bed I have ever slept in. Parking was a little crazy. Very small parking garage. Breakfast was not the best. I would stay here again and recommend to others.
September 12, 2013
Rated

5.0

out of

5.0
 by
Magnolia1966
Wonderful Surprise!
Wow!! What a wonderful place to stay! We frequent New Orleans quite often, and we have stayed at numerous chain properties and private vrbo rentals. We needed a different set up for our latest trip and the Staybridge Suites met our needs perfectly. The property is in good shape and located at a very good spot, right across from Mother's! Parking was high, $33/night, but that was expected. The parking garage was conveniently located next to the hotel, and it was very secure. The pool was small, and crowded. If you are looking at a place with a pool for lounging, this may not be your place. The breakfast was sufficient, but really could be enhanced, maintained, and presented better. The staff in the breakfast area were not friendly at all, and had no sense of hospitality...leaving much to be desired. ****Now for the best part! The front desk staff was WONDERFUL and really the reason that I would stay here again. Corrina and Monika were very attentive, and they went out of their way to help us in any way that they could! Corrina checked me in, and started calling me by my last name..."Mrs. XXXXX". She knew my name the next time that I came in the door, and she called my that each time I saw her throughout the weekend. Monika was helpful with tours and guided us to the best ones, and she was right! They were speedy, but very courteous in their manner, and represented New Orleans and the property with class! I hope to see them on our next trip to NOLA! Great job, Ladies!!
September 11, 2013
Rated

5.0

out of

5.0
 by
BlindTravelers
Perfect location; Wonderful Stay
I traveled with a totally blind man and our stay was fantastic!! I thought I would use the spotless kitchen but we ended up eating out a lot. The room was spacious, and accessible for a blind person (we stayed one door around the corner from the elevator thus he could make his way around the hotel when I was not around, and he did by going outdoors several times. Their outdoor music was his reference point when he walked around the block). The staff was always upbeat and friendly. The breakfast had much to choose from. The after hours convenience store snacks were pricey but enjoyable. We were able to always find street parking nearby and did not have to pay the $30/day for the lot. Because of this I was able to extend my stay another day!! We walked to the French Quarters at night, and toured the outer areas during the day. This was an exceptional experience and I highly recommend this hotel for its space, breakfast, location, and accessibility for the blind.
September 10, 2013
Rated

5.0

out of

5.0
 by
Oper
Great hotel. Great location
Friendly staff, five blocks from bourbon st. Huge clean comfy room, nice breakfast and free dinner snack including alcohol every week night.. Would definitely be back again!
September 10, 2013
Rated

5.0

out of

5.0
 by
Cotto
Ideal New Orleans Lodging
The location was excellent as it was walking distance from riverfront, aquarium, french quarter, resturants, streetcar stop and lots more. Complimentary food was nice also. Staff was friendly and served us well.
September 8, 2013
Rated

5.0

out of

5.0
 by
jacksonms
Second Stay
My experience this time was just as good as it was the first time around. The staff was SO friendly and attentive. The hot/cold breakfast is always good.( they only serve grits on the weekends) The area was good. Close to Mother's and Draggo's , and a decent walk to Canal and Bourbon street. The beds were AMAZING!!! We sleep like babies both times!! I love it and will definitely be staying again!
September 6, 2013
Rated

4.0

out of

5.0
 by
CCMFamily
Family of Five explore NO, LA
We started our visit inauspiciously with a long wait after the room should have been ready. It appears Sundays are very busy or short-staffed, but the front desk kept us apprised and offered refreshments while we waited. And Mother's restaurant was one block away, as well as a convenience store for sundry purchases. Several upscale restaurants within a few blocks in several directions and fast food restaurants on Canal Street. Hotel was kept comfortably cool, considering visiting heat wave early August 2013 in New Orleans. The hotel is not situated in the French Quarter but is very close : southwest end of the Canal Street boundary, only about 4-5 blocks away. Canal, St. Charles streets and riverside trollies were each about that distance, a comfortable walk except for the high heat/humidity. Julia street/art section, commercial business district, WWII and Children's museums were all within 1/2 mile or so walk in opposite direction of French Quarter. Since NO,LA has a 4person/room fire code, this hotel's suite arrangement was perfect for our family: three kids under age of 12, with two bedrooms, queen for parents and two double beds for the kids. Kitchen was stocked with dishes/utensils/pans, large fridge, toaster, 2-burner stove, dishwasher and microwave and allowed us to eat-in, cook basic meals and store food. Complimentary breakfasts were generous, avoided us scrambling in the mornings and saved considerable funds for other excursions. Staff was a bit "thin" at times and breakfast periods were quite busy with guests, but employees were very professional and considerate to requests when buffet had to be restocked. Mid-week socials with drinks and small buffet were almost sufficient for dinner, as well. Pool is smaller than photos suggest, but our children swam almost every day and other guests were friendly; hotel kept clean towels available pool-side. We were able to wash/dry clothes mid-week but the dryers were less efficient. Media/computer services were available onsite with free Wi-Fi available in room with code/password provided at front desk. We'd stay again or consider "sister" hotels in other locations. We highly recommend this Staybridge hotel. Enjoy.
September 6, 2013
Rated

5.0

out of

5.0
 by
Cheerguy2000
Great Time
The hotel was better than we though it would be. My friends and I had an amazing time. We will definitely be returning. thank you for making our Labor Day weekend the best one ever.
September 5, 2013
Rated

5.0

out of

5.0
 by
Chasity
Can't wait to visit again!
The hotel was conveniently located within walking distant to everything. I was greeted and welcomed not only at check in, but every time I pass the front desk. Hotel staff was helpful in answering all the questions me & my husband had. The breakfast was superb. Last, but not least our bed was very comfortable and our room was clean.
September 4, 2013
Rated

4.0

out of

5.0
 by
Brighteyes12
Nice Stay
Everything was great but only thing I would like is to make sure that all housekeeper vacuum the room floors.
September 4, 2013
Rated

3.0

out of

5.0
 by
Joey512
Average Hotel, Great Location
The hotel's location is within walking distance of everything you will want to see downtown. The covered parking next door is very convenient. Some of the other reviews spoke of renovated rooms, which I apparently did not get. The studio suite I received was on the second floor and it was not quite what I was expecting. It wasn't terrible, just outdated furniture that appeared dirty. The bathroom was also not very well kept. The biggest complaint I have is the AC thermostat which apparently is set for the hotel's 'green' status, which is not the most convenient thing when you return to the room from walking around in New Orleans heat. There was 1 air vent which was 1 ft by 1 ft to cool the room, which was not enough during the day to keep it cool. Finally, the food at the breakfast/evening social was okay although selection could have been better. However, the dining area was not large enough to accommodate the crowd present; twice we had to sit outside in the pool area to eat. Overall, the hotel was decent for the price of the rooms, but might shop around more next time.
September 3, 2013
Rated

4.0

out of

5.0
 by
aug272829
3 nights
Hotel itself was good, desk staff was very pleasant and helpful. Parking was not good, especially for an SUV but we did manage it. Breakfast all 3 days was the same and eggs, oatmeal and sausage were cold. I would think they could improve on this. They do have a microwave and only one so it was a pain waiting in line to heat this up! The evening meals were also cold, same problem as breakfast. Hot dogs and Hamburgers needed heated up/
September 2, 2013
Rated

4.0

out of

5.0
Great room and great service
It's my second time staying at this location and I find it very convenient as it is close to my work. Prices are very affordable and of course the breakfast and social events are great for me since I'm mostly working and don't have to go out to look for food. I'll stay there again when I'm in NOLA next.
September 2, 2013
Rated

3.0

out of

5.0
 by
Rob321
A/C unreliable
The Air Conditioning would not stay regulated and I could not set the desired temp 2 nights. I had to find the breaker and turn the entire unit off to get the AC to kick in and to adjust the temperature.
August 28, 2013
Rated

5.0

out of

5.0
 by
buckle01
Extremely comfortable beds
We just returned from here 2 weeks ago. Our flight was at 5 pm and we had forgot to charge our DVD player. The staff told us to leave it with them at desk and they would charge it and then charge the other battery as well. Very nice. Wish they carried a little more in there store, but convenient if you need something. Breakfast is nice to have without paying for it. Hotel is off the beaten path a little bit, but it's easy to walk to Bourbon and French market if that's where you are wanting to go. It's nice and close to Harrah's if you like to gamble. It's also nice to get out of the rat race on Bourbon. Rooms are nice and big, great rates. We will definately stay here again.
August 26, 2013