Skip Navigation
English
|
|
|
|

Sign In

Book online or call: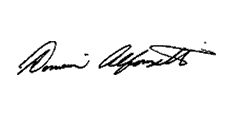 A CLASSIC, ELEGANT LUXURY HOTEL IN MIDTOWN MANHATTAN
Enjoy significant savings! The InterContinental New York Barclay's closing-for-renovation date is set to begin at the end of summer. Starting June 27, the hotel will offer all services except in-room dining, mini bar and banquet events. Visit the Barclay Bar & Grill for its renowned Natural Power Breakfast and all other meal and refreshment needs.
HOTEL HIGHLIGHTS
Restaurant & Lounges

Located off the hotel's elegant lobby, the Barclay Bar & Grill offers American and Continental cuisine with French flair in an informal dining atmo...

Amenities & Services

The fitness centre offers cardiovascular and circuit training equipment, saunas and steam rooms. Massage services are available there or in the pri...

SPECIAL PACKAGES

There's always something special happening at an InterContinental hotel. Whether you are looking for a fun-filled getaway or a place to host your n...
New York Barclay
111 East 48th St
New York , NY , 10017-1297
United States
Front Desk +1-212-7555900
Languages spoken by staff
German, English, Spanish, French, Italian, Japanese, Korean, Dutch , Portuguese, Chinese
Pet Policy
One pet per room. Dog must weight 70 lbs.or less. Dog should be nonaggressive and leashed at all times in public area and not be left alone in room. If dog is barking then the guest will have to depart the hotel. Must be registered with front desk.
Pet Fee $25.00 per night
CHECK-IN

3:00 PM

CHECK-OUT

12:00 PM

Late Check out Available
Accessibility
Service animals allowed
18 Room(s) with Accessibility Standards
Parking
Guest Reviews
Rated

4.4

out of

5

 by

183

reviewers.
Rated

5.0

out of

5.0
 by
Business2
Positive experience at Holiday Manhattan View
It was a great experience. The staff was very friendly and professional. The hotel is in excellent conditions. The metro station is close, which is very convenient. I would stay in this hotel if I travel back to the area. Great value.
06 June 2014
Rated

5.0

out of

5.0
 by
Minnie2
A great bargain
I was pleasantly surprised to find such a quiet, serene spot in this area. What stood out to me most was the excellent, polite, efficient staff, both the desk staff and the cleaning crew. Room was very comfortable and well maintained.
06 June 2014
Rated

5.0

out of

5.0
 by
Paul04
Room with a view
Really good hotel that represents great value for a stay in New York. Got a great room with a superb view of Manhattan, and the staff were efficient, courteous, and friendly throughout.
05 June 2014
Rated

5.0

out of

5.0
 by
eastcoasttransplant
Great service, nice hotel, great value
Great value, great location, very clean and comfortable and up to date hotel.
03 June 2014
Rated

5.0

out of

5.0
 by
ABBB8
Freezing
Room air thermostats are not adjustable and room was way too cold. Air conditioning was impossible to switch off or change temperature. After a few minutes thermostat would reset back and AC would start again. Also air register are not adjustable and cold air is blowing directly on bed.
02 June 2014
Rated

5.0

out of

5.0
 by
BishopRay
Comfortable bed and excellent service.
I truly enjoyed my visit with this Hoilday Inn and highly recommend it to everyone. The staff were very helpful in every way to make sure my stay was pleasant. I
02 June 2014
Rated

4.0

out of

5.0
 by
TexasCap
Large rooms and close to Manhattan
We've stayed at this hotel multiple times. It's extremely easy to get into the City, clean, comfortable and large rooms with excellent views. Staff is great. My main complaint for work-related trips is that Internet is slow and often disconnects. Half our outlets did not work this last 10-day stay, but overall it was very nice as usual.
01 June 2014
Rated

4.0

out of

5.0
 by
ave fénix
MUY BUEN SERVICIO
Hemos recibido un muy buen servico en todo momento, muy buena ubicación con 2 líneas de subte a 2 y 4 cuadras, con lo cual se llega a cualquier lado en solo minutos, pudiendo regresar de noche sin inconvenientes. Muy cómoda habitación y baño, solo le falta algunas computadoras más para uso de los huéspedes. Muy buen desayuno y atención.
30 May 2014
Rated

4.0

out of

5.0
 by
Obse0980
Very nice place except for key trouble
I stayed here for two weeks and I really liked this place. I worked in Manhattan every day so I just took the subway every day which was only one block away. The view from the room overlooking Manhattan was awesome on non rainy days. The only issue i had both weekend I stayed there was the electronic key card not working on most occasions. My room was on the 14th and 15th floor so having to go back to the front desk two or three times a day was annoying, but that does happen at other hotels I have stayed at too. Overall, I would stay here again.
26 May 2014
Rated

4.0

out of

5.0
 by
BigDaddyD
Can't beat the view!
This was a nice place with a wonderful view of the Manhattan skyline.
17 May 2014
Rated

5.0

out of

5.0
 by
mroschel
Excellent hotel with a fair price
Excellent hotel facilities, near the subway station (1 block) and two stops from Manhattan - about 10 to 15 minutes to get Lexington with 59th street. Hotel staff was very friendly and polite, room was clean and with a fair price comparing with the values in Manhattam. The neighborhood seems ok and apparently safe to return late night - at least I didn't have any problems to return to Hotel late night with my wife. If you are looking for a cost benefit hotel in NYC area, this is definitely the hotel.
15 May 2014
Rated

5.0

out of

5.0
 by
54tim
Clean room, Comfortable by NYC Standards
I have stayed at this property on numerous occasions. The rooms are huge in contrast to any NYC hotels. The staff is always courteous and professional. You have the option of dining at the hotel, or an numerous local venues that are either in walking distance or a short subway commute. The staff makes great efforts at keeping this hotel new looking and clean. Personal security has NEVER been an issue at this property. I recommend upgrading to a balcony room for interesting views !
13 May 2014
Rated

4.0

out of

5.0
 by
dr_candiani
A wonderfull option near but out of Manhattan
It was our second stay at the H. Inn LIC. a wonderfull hotel in a nice a quiet location outside the noise of Manhattan but very near of it. Thanks to the personal of the front desk, especially to Vanina and Natalie, always able to help, so professional and so kind. We look forward to stay there again!!! Thanks for the wonderfull Room that you gave to us!!
08 May 2014
Rated

4.0

out of

5.0
 by
CityBeachLover
a gem
This property is a wonderful alternative to Manhattan & Jersey City hotels. The train rode over from LIC to 59th St in the City takes no more than 5-7 minutes, and that beats the PATH handily. You will get a nice view of the Manattan skyline if you opt for a room with a balcony view. The building is relatively new with a stylish architecture, all of which makes it look more like a condo than a hotel.
04 May 2014
Rated

5.0

out of

5.0
 by
Dale62
Anniversary Stay
If you are looking for a great place to stay but don't want to pay the city price, this is the place!! Just a 10 minute subway ride and you are in the city. One block to the 39th st. station. Had a great view of Manhattan from our room. Staff was very helpful. Had a taxi within 5 minutes to take us to the airport. I had the general manager Rosario arrange to have flowers and a box of chocolates in our room upon arrival to surprise my wife. Was recognized at check-in as a Rewards Club member. Rosario called us to make sure everything was as we expected, and it was!! Highly recommend this hotel. We will be back!!
29 April 2014
Rated

5.0

out of

5.0
 by
Kent50
Great Staff!
I have been working in the NY area and needed a place to stay. These are some of the best people that I have worked with. The staff is very attentive and itching to please. They are always smiling and asking what they can do for me. The hotel is very convienently located near Manhattan, but without Manhattan prices. There are numerouse restaurants in the area.
14 April 2014
Rated

5.0

out of

5.0
 by
AberdeenScotland
Great View and Large Room
We stayed for 4 nights on a long weekend visit to NYC. I did plenty of research and Manhattan View fitted the bill. Close to the subway, good view of Manhattan and great price compared to Manhattan itself. The hotel seems well built with very little noise from other guests so we got good night's sleep while staying. We had breakfast 1 day which was ok but went out to a local deli across the road near the subway which is cheap and good quality too. We would recommend for anyone that wants a quieter place to sleep with a great price and convenience of a train very nearby which gets you to midtown in 10 minutes.
04 April 2014
Rated

4.0

out of

5.0
 by
fjr3929
Great hotel but beware of a change in Priority points
I always use this hotel and the staff is great. But sometime this winter the policy for points changed and since I set up a direct bill account I would check in they welcomed me as a Platinum member. Gave me my chocolate and water. But because I did not use my credit card they say I am not entitled to my points. I have had numerous times used direct bill and I have gotten points. This change caused me to lose 10 stays and now I will not maintain my Platinum level. Its a shame because I really like this hotel.
02 April 2014
Rated

5.0

out of

5.0
 by
JillJ
Always Friendly!
This is my 4th time staying at Holiday Inn LIC! This time was to celebrate my daughter's birthday.They are always so friendly and rooms very clean and comfortable. Easy walk to 39th St. N or Q subway into the city. I highly recommend and I will surely be back again soon!
02 April 2014
Rated

5.0

out of

5.0
 by
JJM1211
Fantastic Front Desk Personnel
I would like to commend how great the Front Desk people are at this hotel. You only mention something once and they catch it! They are so accomodating and make the trip worthwhile as I stay here more than at home. Thank you for your kindness - everyone of them!
01 April 2014
Rated

5.0

out of

5.0
 by
Til-Man
Great stay
We had a great stay at the HI manhattan View in L.I.C. Great staff, nice room and a fantastic restaurant. Good connections via subway to downtown and uptown area. Very sad they closed the pool. That who'll make it perfect.
31 March 2014
Rated

3.0

out of

5.0
 by
Heyguada
Comfortable location
Nice facility, very clean and easy to reach with public transportation. The brasilian restaurant is offering a very good choice of food. On the other side the breakfast offer is quite limited and of fair quality. The Wi-Fi connection was not working all the time.
29 March 2014
Rated

5.0

out of

5.0
 by
Carl66
NYC Trip
We were going to be in the City for the 1st time and needed a hotel that offered parking and was close to public transportation, This hotel fit the bill as they had on site parking and were just around the corner from a subway station. The room was quite small but I had requested a room with a view and that was all they had left, they offered a larger room but it did not have a view, so i opted for the smaller room. I didn't use the restaurant or room service but the staff at the front desk was extremely friendly and helpful with directions and such. They made you feel like they were glad you were there, very friendly. The only real downside was the temperature of the room, most people would probably feel comfortable, but I like it cooler and it seemed like no matter how low i put the thermostat, the room wouldn't go below 70 degrees. I would definitely stay here again though given the on site parking and proximity to the subway.
28 March 2014
Rated

1.0

out of

5.0
 by
1packerfan
security
stayed two nights, key card system wasn't working. When we got back at midnight the key card system was still down. The staff had to take us up to our room and did so without checking for id and/or who we were. Let us into our room without even finding out who we were! Night two again at midnight arrived back at the hotel and was told the key pass system was fixed. They asked who we were and than gave us the key pass-they didn't even check id? Wanted to talk to the manager about it and he wasn't there. To give credit he did call when we were on the plane ride home; however, when I called back he again wasn't there. We did not feel safe in the hotel the entire time we stayed there. We will not be back and this is not at all what I have gotten used to with Holiday Inn.
27 March 2014
Rated

5.0

out of

5.0
 by
Sherri W
GREAT VALUE
If you dont need to stay in Manhattan, you can save about $100/nite by staying at this hotel. The subway is one short block from the hotel and it is about 4 stops into Times Square. There are 2 subway lines that run quite frequently. The experience is the usual Holiday Inn - you always know what to expect. The staff was extremely friendly and helpful. I visit NYC very often and the savings was great! Plan on making this my go-to hotel from now on.
21 March 2014
Rated

4.0

out of

5.0
 by
Jim D
Great Service - Convenient to Subway
We recently visited the Holiday Inn Manhattan View while visiting our son in Astoria. The staff was always very helpful and friendly. The room was modern and especially the bathroom. Very convenient to the N and Q subway lines and the area appeared very safe. The neighborhood does not offer many dining opportunities but two or three subway stops north, there are plenty of choices.
16 March 2014
Rated

5.0

out of

5.0
 by
Julemi
Super Hotel, perfekt zum Sightseeing in NY
Wir waren zum ersten mal in NY für 5 Tage und das Hotel war super. Perfektes Preis/Leistungs Verhältnis. Das gesamte Hotelpersonal war sehr nett, halfen bei Fragen sofort und machen somit unseren Aufenthalt hier in NY zu einem unvergessenen, tollen Erlebnis. Zum Subway ( Linie Q oder N) gelangt man in nur 2 Minuten zufuß und kommt in ca. 10 min in der City an. Besser geht nicht. Das nächste mal in NY kommen wir wieder hier her. Ein Hotel, an dem man sich wohl fühlt. Danke dem Team von Holliday Inn Manhatten View (Long Island City).
26 February 2014
Rated

3.0

out of

5.0
 by
Kenpachi88
All right for last minute getaway
Was a last minute booking for a Valentines night stay. Did not get upgraded to a better view because lack of availability. Overall an average stay.
17 February 2014
Rated

5.0

out of

5.0
 by
Hope7
No need to stay in the City With HI Manhattan View!
Owning a small company with my husband we travel from CT into NYC frequently for business. We enjoy the comforts of five star hotels but cannot afford the exorbitant rates in the City. We stumbled upon the modern Holiday Inn Manhattan View in Queens in 2010 and haven't stayed anywhere else in the Metro area since. Beautiful facility. The staff are all incredibly accommodating and pleasant. The guest rooms are beautiful - clean, spacious and Internet friendly - not to mention the magnificent views of Manhattan from your guest room! (Be sure to ask for a room facing Manhattan. Although all of the views are pretty). Save your money. You work hard for it. Or, use the savings to treat yourself to a show in the City. There is no reason to stay anywhere else.
14 February 2014
Rated

5.0

out of

5.0
 by
rainbowgig
Great Experience
We had my Sister Wedding Ceremony in the Manhattan Suite. The view was great and the hotel staff was very accommodating. Great Location excellent value.
12 February 2014