Skip Navigation
English
|
|
|
|

Sign In

Book online or call: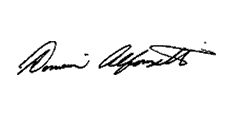 A CLASSIC, ELEGANT LUXURY HOTEL IN MIDTOWN MANHATTAN
Enjoy significant savings! The InterContinental New York Barclay's closing-for-renovation date is set to begin at the end of summer. Starting June 27, the hotel will offer all services except in-room dining, mini bar and banquet events. Visit the Barclay Bar & Grill for its renowned Natural Power Breakfast and all other meal and refreshment needs.
HOTEL HIGHLIGHTS
Restaurant & Lounges

Located off the hotel's elegant lobby, the Barclay Bar & Grill offers American and Continental cuisine with French flair in an informal dining atmo...

Amenities & Services

The fitness centre offers cardiovascular and circuit training equipment, saunas and steam rooms. Massage services are available there or in the pri...

SPECIAL PACKAGES

There's always something special happening at an InterContinental hotel. Whether you are looking for a fun-filled getaway or a place to host your n...
New York Barclay
111 East 48th St

New York

,

NY

,

10017-1297

United States

Front Desk

+1-212-7555900
Languages spoken by staff
German, English, Spanish, French, Italian, Japanese, Korean, Dutch , Portuguese, Chinese
Pet Policy
One pet per room. Dog must weight 70 lbs.or less. Dog should be nonaggressive and leashed at all times in public area and not be left alone in room. If dog is barking then the guest will have to depart the hotel. Must be registered with front desk.
Pet Fee $25.00 per night
CHECK-IN

3:00 PM

CHECK-OUT

12:00 PM

Late Check out Available
Accessibility
Service animals allowed
18 Room(s) with Accessibility Standards
Parking
Guest Reviews
Rated

4.6

out of

5

 by

234

reviewers.
Rated

4.0

out of

5.0
 by
X-Mx
Good NYC Option
Excellent location, great facilities, good service.
03 August 2014
Rated

5.0

out of

5.0
 by
FOFO1987
Clean room and Free wifi
the staff were friendly and the room was clean. However, there was no refrigerator inside the room
01 August 2014
Rated

4.0

out of

5.0
 by
Windi
Good location and service
The hotel was clean, the staff were very helpful. The breakfasts were good and balanced. I enjoyed my stay. I would stay there again and I will be looking for other Holiday Inns when I travel to the US, Canada and Europe as I plan to do later this year.
01 August 2014
Rated

5.0

out of

5.0
 by
Bocaiuva
GREAT STAFF, NEW AND WELL LOCATED
This hotel is a brand new hotel, with great staff, in a quiet location close to Penn Station and Times Square. The room is beautiful and clean and the bedroom is perfect.
28 July 2014
Rated

5.0

out of

5.0
 by
Nancy516
Great Location and Service
This hotel has a great location and it was easy to get around. Only a few blocks from Macy's and the Empire State Building. We are very glad that we did not stay at Times Square due to the over crowding. The staff was very friendly and helpful to all of our needs. The room was small, but it is NY, and very clean. We would definitely stay here again.
28 July 2014
Rated

5.0

out of

5.0
 by
Donnade
Great location, with great service
This hotel is a perfect location. Very clean and the staff was very pleasant and helpful. They held our luggage until check in. They have a free breakfast that was more than I expected, good selection of food. will stay again.
25 July 2014
Rated

5.0

out of

5.0
 by
Rees79
Great location
Hotel is in great location. Close to all the attractionsbut still away from the non-stop traffic and crowd. Great value for location. We had a King size bed which was comfortable but the room itself is compact. I will stay again if its jus myself and ine ither guest.
24 July 2014
Rated

5.0

out of

5.0
 by
rwesl
Great Location and Comfy bed!
Good spot to explore the City with Sweet Dreams on the comfy bed after a day of exploring! Free internet and incuded breakfast a plus! Clean and good value. Would definietly stay again.
24 July 2014
Rated

5.0

out of

5.0
 by
Lao Long
Great location and good facilities and services
this hotel is in a great location next to all the city center and shopping centres. As like many other IHG hotels, its facilities, cleanness and service are always up to the standard, without any bad surprise. The hotel may be a bit small and expensive, but it is New York and so it is understandable.
23 July 2014
Rated

5.0

out of

5.0
 by
cbayles
Excellent Location
This hotel was priced right and centrally located for all NYC attractions. Staff was great with directions and advice.
23 July 2014
Rated

5.0

out of

5.0
 by
jet seter123
great breakfast and great service
Will recommend this hotel to all my friends and other travelers.
22 July 2014
Rated

5.0

out of

5.0
 by
KY888
Breakfast - Better than expected
Free breakfast is better than expected; Free internet is excellent; lots of plugs in the room, excellent!! Great location!! easy checking in
21 July 2014
Rated

5.0

out of

5.0
 by
ThePhilster
Great Location and Service
Very close to Pen Station and Madison Square Garden, within walking distance, which was great as I flew into JFK, took the Airtrain and Long Island Railway into Pen Station, and was able to walk to the Hotel in 10 minutes. Breakfast was delicious, it can get crowed in the morning if you are not an early riser. It's location is perfect for any form of travel, be it business, visiting attractions, its maybe a 15 minute walk up Broadway street to Times Square, and the Theater District, so you don't have to use the subway if you don't want to, we walked a few times and also took the subway as there is a station around the corner from the hotel as well.
21 July 2014
Rated

5.0

out of

5.0
 by
Chris1416
NYC Family Trip
This hotel was at a great location- walking distance from Times Square, the Theater district, Macy's and Empire State bldg but far enough away to get away from the crowds. The room had two double beds and was spacious by NYC standards. The noises from the NYC streets were pretty well muffled once in the hotel and did not disturb our sleep. The free breakfast buffet was a great way to start our day--great variety and plenty of food available. The free wifi was awesome. The hotel also had a small fitness center in the basement (not a fan of its location) that was minimalist but did the trick. My daughters and I felt completely safe in the hotel given that the front desk was right next to the entrance and given how few rooms there were on each floor. I would definitely book at this hotel again the next time I'm in NYC.
21 July 2014
Rated

5.0

out of

5.0
 by
xtmai
Great service
Good hotel! I recommended this hotel for visiting NYC.
20 July 2014
Rated

1.0

out of

5.0
 by
chrystne
Not as promised; disappointing
My daughter and I stayed here for a whirlwind NYC trip of Broadway shows and sightseeing. From looking at all the other reviews, I was encouraged. We were sorely disappointed. I reserved TWO beds, and we got one king bed. For 2 days I tried to get two beds. They kept saying "maybe tomorrow". On the 3rd morning I checked again and this time I was told 'we will have to charge you $50 more a night for two beds'. I was NOT told that at check in or the other times I asked for two beds. We were stuck. I am pretty sure our room was NEVER vacuumed. I purposely left a piece of small, white paper on the carpet and after 4 days it was still there. My bare feet were full of long, black hair and dust #my hair is blonde as is my daughter's#. I'm a priority card holder and other HI's have treated me well. This one is a huge disappointment. I would never stay here again.
18 July 2014
Rated

5.0

out of

5.0
 by
PGE762
One of the best I stayed in
In the past month, I have stayed in three separate IHG properties, this was by far superior to the others. Congratulations to the entire staff!
16 July 2014
Rated

5.0

out of

5.0
 by
S.Will
HIE Short Stay
The stay was comfortable. I felt the staff was helpful. The room was clean.
15 July 2014
Rated

5.0

out of

5.0
 by
chevy94
Convenient
My family and I were pleased with our choice of this location. It was convenient for our plans and we all were comfortable with the amenities provided. We were impressed by the friendly staff at check-in time.
15 July 2014
Rated

5.0

out of

5.0
 by
1Great
great location, great room, great stay
On a girls weekend with my Mom and sister we stayed at this great property. We arrived at the hotel around lunchtime, and while our room was not ready Omar and his staff started our visit with great customer service. Omar not only offered to store our luggage so we could sight see, but also called us once the room was ready for our check-in. Since we had mentioned when booking the room that we were in town for my Mom's birthday, we arrived in the room to a great birthday card for our Mom and treats for us from the staff. We stayed in a deluxe suite on the 2nd floor. We were worried about street noise, but rarely heard any. The benefit of being on the 2nd floor was that we didn't have to take the elevator to our room, but could easily access it via the stairs. The deluxe suite offered more room than a standard NYC hotel, which was nice when 3 adult women were trying to get ready for the day (or dinner). The staff was helpful with dinner and sightseeing recommendations. The hotel is located close to many of the major subway lines, making the city very accessible. We will be back for our next NYC visit.
13 July 2014
Rated

5.0

out of

5.0
 by
scoobydrea
Needed a place to stay
The hotel and room were great. I live in the city but my apartment was out of commission so I needed to quickly book a room. Availability was an option. The only thing that I wasn't overly excited about was the breakfast. I wish they had more options for non-meat eaters.
13 July 2014
Rated

5.0

out of

5.0
 by
Julie38
Gladly recommend!
Great location, very clean, great breakfast, very helpful and friendly staff!
03 July 2014
Rated

5.0

out of

5.0
 by
drzow
Great value, especially for Midtown!
This is one of the smallest floorplans of any hotel I've ever been in (only eight rooms per floor), but don't let the size fool you: this place has everything I've come to expect from Holiday Inn Express in a fantastic location, with great views, all at an unbelievable price for the area!
02 July 2014
Rated

4.0

out of

5.0
 by
Donald36
Staff friendly, knowledgeable and helpful.
We enjoyed our stay at this hotel. The location was perfect as it allowed us to walk almost everywhere we wanted to go. I thought it was a little pricey but rates seem to change daily so I recommend exploring some options when picking a date if possible.
27 June 2014
Rated

5.0

out of

5.0
 by
Melter
very friendly staff
If you are staying in Mid-town Manhattan this is a great hotel. Good value and comfortable beds. The staff is very helpful and friendly.
26 June 2014
Rated

5.0

out of

5.0
 by
Bettydr
Comfortable room and great service
Everything in the room was pleasing to the eye, and comfortable for the body. The responsiveness of the hotel staff, all the hotel staff from front desk to maintenance and housing keeping, was fantastic.
25 June 2014
Rated

5.0

out of

5.0
 by
lizzybeth5983
Girls weekend
We have never stayed a night in NYC, I am so glad I chose this place . We went to a broadway show and to a show at Madison square garden and both are within good walking distance. The entire property is clean and perfect for a night stay! Staff was courteous and we had no problems. Would recommend this property to anyone :)
25 June 2014
Rated

5.0

out of

5.0
 by
shadow215
REALLY NICE HOTEL
Really nice, clean hotel, great location. Very quiet but right in the center of everything. Just round the corner from Herald Square, Macy's & the Empire State Building. Subway very close & lots of restaurants & bars to choose from. Very nice breakfast room. Stayed 3 nights and enjoyed it very much. Highly recommended.
24 June 2014
Rated

4.0

out of

5.0
 by
sep001
Nice new hotel but prefer other locations
I would like to suggest that the vacuums used for cleaning the rooms be checked and cleaned frequently. Upright vacuums with the type of cloth bag that is used only put dust back into the air as well as leaves a "dirty sock" smell in the rooms after the vacuum is used due to holding all of the dust and odor in the bag. It would be a much better choice to go to a type of vacuum that is bagless like a Dyson. I have very bad allergies as do millions of other people and I wish that the service and hospitality industry would take allergies more serious as it can be a very serious health concern. Also, the elevators were tied up everyday by housekeeping and maintenance staff making it frustrating when you have a room on the 14th floor.
24 June 2014
Rated

5.0

out of

5.0
 by
Kindwisestrong
Affordable New York
Expect reasonable, pay reasonable, get surprisingly satisfying services. A compact, secure and guest-oriented hotel near where most people want to be in New York. Friendly to English-speaking and foreigners, the multi cultural staff appears to be really interested in helping and making everyone as comfortable as possible.
23 June 2014