Skip Navigation
English
|
|
|
|

Sign In

Book online or call: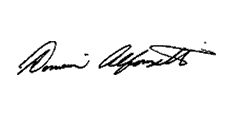 A CLASSIC, ELEGANT LUXURY HOTEL IN MIDTOWN MANHATTAN
Enjoy significant savings! The InterContinental New York Barclay's closing-for-renovation date is set to begin at the end of summer. Starting June 27, the hotel will offer all services except in-room dining, mini bar and banquet events. Visit the Barclay Bar & Grill for its renowned Natural Power Breakfast and all other meal and refreshment needs.
HOTEL HIGHLIGHTS
Restaurant & Lounges

Located off the hotel's elegant lobby, the Barclay Bar & Grill offers American and Continental cuisine with French flair in an informal dining atmo...

Amenities & Services

The fitness centre offers cardiovascular and circuit training equipment, saunas and steam rooms. Massage services are available there or in the pri...

SPECIAL PACKAGES

There's always something special happening at an InterContinental hotel. Whether you are looking for a fun-filled getaway or a place to host your n...
New York Barclay
111 East 48th St

New York

,

NY

,

10017-1297

United States

Front Desk

+1-212-7555900
Languages spoken by staff
German, English, Spanish, French, Italian, Japanese, Korean, Dutch , Portuguese, Chinese
Pet Policy
One pet per room. Dog must weight 70 lbs.or less. Dog should be nonaggressive and leashed at all times in public area and not be left alone in room. If dog is barking then the guest will have to depart the hotel. Must be registered with front desk.
Pet Fee $25.00 per night
CHECK-IN

3:00 PM

CHECK-OUT

12:00 PM

Late Check out Available
Accessibility
Service animals allowed
18 Room(s) with Accessibility Standards
Parking
Guest Reviews
Rated

4.4

out of

5

 by

197

reviewers.
Rated

5.0

out of

5.0
 by
VUCorbeau
Friendly staff, great location near subway and Manhattan
Second stay at this hotel. Great location - block from subway and a few stops to Midtown. Higher floors have great view of skyline across East River. Staff very friendly and efficient. Have not eaten in the hotel. Not much activity in immediate neighborhood, but new restaurant just opened across the street. This is my go-to for my frequent trips to NYC.
01 November 2013
Rated

5.0

out of

5.0
 by
lxsduo
Comfortable spacious room with outstanding view
Upon arrival we were advised of an upgrade because of IHG rewards membership. This was a pleasant surprise as we were in NYC to celebrate my birthday. Our room was on the 17th floor, very spacious, with a spectacular view of part of the NYC skyline and surrounding area. The king size bed was extremely comfortable and the bathroom nicely updated. This was the top floor of the hotel so it was also quiet. Since there was a refrigerator, we were able to have breakfast in our room. Having these accommodations made my birthday extra special! The availability of the train was a plus for us as we went into the city both days we were there. It is just a short walk to the subway stop. There was no parking available for our vehicle at the hotel, but we parked for the same price in a garage nearby. This location met our needs of being near my daughter in Astoria with easy access into NYC. We would choose to stay here again.
30 October 2013
Rated

4.0

out of

5.0
 by
GregA99
Location, Location
We choose this hotel for its location, which was very convenient for trips into Manhattan and for accessibility to LaGuardia and JFK. But two things stood out over and above these: the view was terrific, and the staff were accommodating, friendly, and highly professional. I'd be very happy to stay here again and recommend it to anyone seeking a superior alternative to Manhattan accommodations.
24 October 2013
Rated

4.0

out of

5.0
 by
jaimejia17
Very good stay!
The hotel is very good located, near to Manhattan, everythign was fine and the restaurant is great at night.
22 October 2013
Rated

4.0

out of

5.0
 by
Traveler2222
Second time and still great
My first time at this hotel was in September 2009. It was great. Now, October 2013, I was returning to New York and decided I did not want to gamble and try something new. I was not disappointed. The hotel is nice, clean and fresh. The staff is great and I have no complaints. The location with two blocks from the subway is great, and no noises reach the rooms. I was sleeping very comfortably and did not hear any noises or neighbor. We did not use the restaurant at the hotel, but went to the local diner on the corner by the subway for excellent breakfast and service. I would use this hotel again if I get to go to New York in the future.
21 October 2013
Rated

4.0

out of

5.0
 by
Nativc20
Size of the room and pillows.
Everything was good but the pillows were higher that affected my sleeping. Also, I consider the room was very small for what I paid.
19 October 2013
Rated

5.0

out of

5.0
 by
WhoKnows
good value for NYC
As good as most hotels in Manhattan at half the price. Easy access to transit; 10-20 minutes to most locations in Manhattan. Friendly staff, and housekeeping adaptable to odd schedule. Restaurant for evening meal was definitely a good value, and fairly authentic for a Brazilian churrascaria.
17 October 2013
Rated

4.0

out of

5.0
 by
UA13
Overall pleasant experience
This hotel is very clean, great location, helpful staff, very respectful, quiet, good space. I would recommend this hotel to anyone. The gym is wonderful and everything is super clean. The only reason I will not be returning is because of the food. I spend a lot of money staying there and there isn't any complimentary breakfast. I had a cup of coffee and a slice of bread and was charged $3.50... This is the only reason I found another hotel. If this doesn't bother you, you will love it here. It's wonderful.
15 October 2013
Rated

5.0

out of

5.0
 by
TommyG193
GREAT STAY
Someone should promote the front desk girl Vanina to GM!!!!!!!!! No offense to the current GM, but she is amazing at her job and should be promoted ASAP!
07 October 2013
Rated

5.0

out of

5.0
 by
Happychappy
Great staff nice stay
Very helpful staff all polite and knowledgeable about Manhattan nothing was too much trouble for Rocky or Elizabeth on the front desk, rooms clean and tidy and great views.
29 September 2013
Rated

5.0

out of

5.0
 by
Ream
Great View of Manhattan. Comfortable bed and large room.
We enjoyed our stay at the LI Manhattan View Holiday Inn. Quiet room with very comfortable beds. The Subway Station is a short walk. The Hotel Desk Staff were very friendly and helpful with Subway information and directions. Elizabeth and Rambo helped us everyday that we were there. Made us feel very welcome.
26 September 2013
Rated

5.0

out of

5.0
 by
LawyerToBe
GREAT STAY, WILL ALWAYS STAY HERE WHEN COMING TO NY
Everything was perfect. I arrived around 9:00am and they were going to try to give me early check in, since check in isn't until around 3:00pm. However, due to a mix up with the room they weren't able to find one available that early which wasn't a problem since I had planned on going to the city as soon as possible. I told the staff it was my birthday and by the time I arrived that evening from the city they had given me an upgrade to a room with a balcony and view of the city-GORGEOUS! It is so worth it to get a room with a view of the city if you can afford it. The rooms were very spacious and clean and the shower had good pressure. Due to the mix up with the room they gave both me and my boyfriend 2 coupons to have complimentary drinks at the bar, and I had the strongest long island I had ever had in my life at that bar! Great bartender and even if I didn't have the drink coupon I still wouldn't have minded paying the $12 per cocktail because they truly give you your moneys worth. It was very easy to catch the subway to the city from this location, the station was a 3 minute walk MAX from the property and not once did I feel unsafe making the walk. All in all it's a great hotel for the money & I will definitely be back. Thank you for making my 24th birthday such a great experience! I believe Daisy checked me in and she was wonderful and the manager who worked the morning shift(a male) on 9/20 was great as well. You all really know what customer service is all about!
24 September 2013
Rated

5.0

out of

5.0
fantastic view from Manhattan
is the true the breakfast at the hotel is so good the location is so good ( near subway, near deli market, in an area very quiet ) the restaurant is so good the internet at the room is very fast congratulations
15 September 2013
Rated

4.0

out of

5.0
 by
NKZZ
Great stay BUT
We only stayed for one night, planned to leave the next morning. Everything was very nice, including room and staff. I was upgraded to a King size room. Thank you ! However, the next morning, the cleaning lady knocked on the door around 9am the first time and 3 other times in the following 3 hours. 4 times in one morning, isn't this a little bit more than usual? And the knocks were not gentle knocks at all. Well it is my fault that I had mistaken the check out time as 12 while in fact at this hotel it is 11AM. So when she knocked the second time I didn't open the door because I had just gotten out of the shower. And she asked me when are we leaving I said 12 (without realizing the check out is 11). So she said OK and left. Then she came back again in 30 min pounding on the door and asked me again around 11:30. I was not very pleased by then and opened the door. She had brought another cleaning staff with her and I simply replied yes I'm checking out at 12. (They didn't tell me the check out is 12) Then I thought this is all over until another knock. This is the fourth time in the morning and she had brought one of the managers at the hotel. The manager asked me when I'm checking out and I said 12. And she didn't look very happy at all. And she asked did you call? By then I was like what is going on? I replied call what? She said the check out is 11, and gave me a very unfriendly look. Then I realized "oh the check out is 11". So I apologized and told them we would leave in 5 min. It was 12:00. And the manager asked again so you are leaving in 5 min? I said yes in 5. By then I felt like why in the world are you giving me this attitude and I felt like they are forcing me out of the room. I understand it is my fault that I didn't double check the checkout time. But I have stayed in so many holiday inns and other hotels and never once this happened to me. "Are you leaving in 5 minutes?" really? First of all, the lady knocked numerous times from 9 in the morning to 11:30. Then she brought the manager making me look like a rude customer that I wouldn't check out. Then the manager gave me a huge attitude as if we literally scared the cleaning lady. They could've called to tell me or the cleaning lady could've informed the first time I told her I was checking out at 12. This was not a big deal at all. I would leave at 11 if I knew the check out is 11. Wow this is a long review. But yes. I did not feel good when I was leaving the hotel at all.
06 September 2013
Rated

5.0

out of

5.0
 by
EPHH
Excellent value
All personnel were extremely helpful and nice. Normally stay in more expensive properties and still found this hotel to be excellent and well run. Great value close to Manhattan.
05 September 2013
Rated

3.0

out of

5.0
 by
scooter130
parking service is at best questionable
other than parking debacle --my stay was very good & comfortable . I would recommend that the management review staffing at the desk during "busy" periods to accomodate -guests checking in & those checking out.
03 September 2013
Rated

4.0

out of

5.0
 by
LillyJimmy
Comfortable, good value, good location, good service
A great alternative to staying in Manhattan. Only a two minute walk to the subway, with a ten minute ride into the city. Friendly and efficient service, though nothing to do in the neighborhood. Rooms are a good size, the beds are comfortable, and the shower is great. Highly recommended.
02 September 2013
Rated

3.0

out of

5.0
 by
titobill
last visit was better
On my last visit in june ... very nice comfortable room booked again in august ...because I was a late check in I got a smaller room ...ice machine right outside that was clunking until 1am ...bed made noise ever time we moved ... I had to go out early and when I got back asked to have a change of room and was told NO ...you are too late ...not impressed at all
01 September 2013
Rated

5.0

out of

5.0
 by
Aeeeeeeee6
Great place
Was there for a quick overnight after a long flight. Very clean, comfy and polite staff. Breakfast buffet was pretty good. I would recommend this hotel
30 August 2013
Rated

5.0

out of

5.0
 by
Alanwblue
Great Hotel experience
I really enjoy staying here and have never had any issues. I stay here quite often. I love the location for me, the amenities, the Brazilian Restaurant on the bottom floor and the staff do a wonderful job. I appreciate the upgrades sometimes as well. I also have to give kudos with the gift for IHG Rewards members to include the coupon for the restaurant downstairs as well as the recognition of who I am when I walk in (I guess I've stayed here quite often) by Rambo. All of the Front Desk staff are very friendly and accomdating. Management also goes out of their way to help you where they are able. Only one real suggestion I have for the location. The workout room is well designed and has, for the most part, the equipment I'm looking for. But, I would suggest removing the pool and either turning it into a hot tub, or better yet expanding the workout area. All the times I've worked out I think I've only seen people in the pool once, and the pool is quite small. Plus, it seems an employee has to act as a lifeguard anytime the pool is open, which costs money. Might be better long term to renovate that into a larger workout facility with more equipment in my opinion. Plus, a larger work out area would be more attractive from my perspective. Now, if you had a lap pool... that would be a different story. Before closing, I must mention I also enjoy when I'm there for the manager meet and greet that occurs on Tuesday nights. Very much appreciated. Thanks for running a great facility. First place I look for when traveling to NYC.
28 August 2013
Rated

4.0

out of

5.0
very clean room
Very clean room , near manhattan , conviently transportaton
27 August 2013
Rated

5.0

out of

5.0
 by
GingGing
Happy
We had our high reunion this past August 8-10 of 2013. We are all happy of the hotels, cleanliness, courtesy of all the staff, location is a few stops to Manhattan, comfortable beds, restaurant in the facility very helpful for the party during last night of the reunion. Restaurant, I will also highly recommend. Since I found the place by accident I have brought guests there and have our small gatherings since February of 2013. Guests from Australia, and local, one of my friend got married and have their reception there and booked in the hotel.
26 August 2013
Rated

5.0

out of

5.0
 by
Hope7
Excellent all around
Although the name Holiday Inn may not convey a luxurious 5 star hotel to many, the Holiday Inn Manhattan View is just that. The accommodations are immaculately clean, everything either is or looks brand new. The building and rooms are well kept. Service is outstanding. Staff friendly and incredibly accommodating. Location is ideal. If the HI Manhattan View was located in NYC the rate would quadruple. Staying in Long Island City is much more easy on the pocket and just minutes away from anything you need. Plenty of great restaurants in the area, great flea markets to go to during down time, Gant Park and the main subway is one block away. If you have to stay in LIC, you will do yourself a disservice if you do not stay at the HI Manhattan View. If you need to be near downtown Manhattan but prefer not to spend $300-500/night, you will get the same quality and service at the HI Manhattaan View.
24 August 2013
Rated

5.0

out of

5.0
 by
PMZ53
Overall Had Everything we needed
When traveling to NYC we always felt we had to stay in the city. This is the first time we did not. This location was very convenient to the subway (2 short blocks) Room was very clean, staff was very friendly and helpful. We will defiantly be staying at this property in the future when traveling in this area.
24 August 2013
Rated

5.0

out of

5.0
 by
PD2222
Pleasantly Surprised
I booked this hotel for two days in mid August and the total value makes it a great place to stay. The staff first of all were first rate, with the right amount of relaxed to make the whole experience more than what you would expect but not awkward. I was upgraded to a room with a much better view on my second night due to a mix up with someone trying to call my room. They really did not need to, but still it was great. Parking is very limited but the garage right next door (20$ until Midnight the following day) is also very simple and has great service if you decide to drive. It is a family owned garage and the family works there all the time. The subway is also just a block away and is literally 10-15 minutes to Times Square including your walk. There are also a couple nice local places to eat and the Brazilian buffet on site is well worth the 20 bucks for all you can eat. They also have a cool little bar/lounge with a patio that has 6 foot high walls so that you can relax in private and still hear the sounds of the city. They also have room service including a breakfast service that is 5-10 bucks and worth it. The place can be a little challenging to find, so I would recommend getting that down before you get in a cab or drive yourself. For the value it is really a perfect place to stay to get the best of both worlds in New York and the neighborhood immediately surrounding the hotel is also very safe and still feels like the city. Also, the Bronx Zoo is about 15 minutes away and the route doesn't have a ton of traffic. I left the Zoo at 5:00 p.m. and was at the hotel by 5:30 if that tells you anything. The rooms are smaller but its really hard to notice unless your looking for something to pick at. Overall great stay, and I travel a lot. Oh yes, there is no pool. So if you visit NY to swim in your hotel then you could be disappointed:)
20 August 2013
Rated

1.0

out of

5.0
 by
tnunnster
Failure to Communicate
We had multiple problems with our room that were not addressed. For example the bathroom door would not close without using excessive force, which was loud and made it difficult to open. The maintanence man came prepared to fix the shower door, not the bathroom door. We also complained about the stains on the sitting chair in the room, and the maintenance person tried to repair the desk chair. Neither problem was resolved. We also had problems with the internet, TV channels not working, the hair dryer not working, and the keys to the room failing to let us in - twice.
18 August 2013
Rated

1.0

out of

5.0
 by
FF528
Worst stay
This has to have been one of the worst hotel stays I've had. This hotel is listed as close to many attractions, having a pool, and limited parking. The many close attractions are more than an hour walk away, 45 min drive, or 15 min walk to train with 30 minute ride into city, not exactly close. On arrival to the hotel we find a note on the pool door that it is closed indefinitely, not described that way on hotel site. The limited parking was a whopping 15 spots for a 16 story hotel not exactly accommodating to the guest. My wife and I made an extra effort to get up early just to get out of the hotel and surrounding environment. I wouldn't recommend this facility to anyone.
05 August 2013
Rated

4.0

out of

5.0
 by
RBGP
very nice rooms and friendly staff
We enjoyed our fortnight in Holiday Inn - Manhattan view. The rooms are large, the beds are very comfortable. We liked the coffee and tea facilities in the room. We also enjoyed the meals in the Brazilian Steak House, the restaurant in the hotel; f.i. the barbecue and the rib eye. The location is fine: quiet neighborhood and the subway (lines Q and N are very nearby).
04 August 2013
Rated

4.0

out of

5.0
 by
restedinLIC
I'll be back!
The hotel is really convenient to Manhattan, just 2 stops from 59th & Lexington and a very short walk from the subway. The staff was very friendly and the hotel was immaculate and had an updated bathroom that was very nice. We all slept well. There was almost no street noise! The only thing that would have improved our stay would have been extended onsite restaurant hours (it closed at 10 & we didn't even get to the hotel until after that) or an availability of a couple menus for restaurants in the area that deliver later than that. I heard a man checking in at the same time we did inquire as where to get food as well and he was told by staff member to "try 36th", not really helpful when you aren't familiar with the area. We did manage to find a place after 45 minutes of searching frantically on our phones and dozens of call ending in we don't deliver there or it's too late. Knowing this now, I would absolutely still return, But have definitely saved restaurant info on my phone :-)
02 August 2013
Rated

1.0

out of

5.0
 by
Astoria
Will not recommend
The front desk and concierge were not friendly or courteous, did not offer any guidance for the local area, the room temp was 85 degrees after repeatedly calling the front desk nothing was done, the fire alarm kept on going for almost one hour had to call front desk several times finally they yanked out the batteries, would not recommend this facility to anyone the staff needs to learn customer service
30 July 2013