Skip Navigation
English
|
|
|
|

Sign In

Book online or call: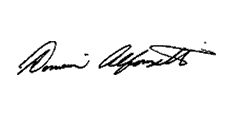 A CLASSIC, ELEGANT LUXURY HOTEL IN MIDTOWN MANHATTAN
Enjoy significant savings! The InterContinental New York Barclay's closing-for-renovation date is set to begin at the end of summer. Starting June 27, the hotel will offer all services except in-room dining, mini bar and banquet events. Visit the Barclay Bar & Grill for its renowned Natural Power Breakfast and all other meal and refreshment needs.
HOTEL HIGHLIGHTS
Restaurant & Lounges

Located off the hotel's elegant lobby, the Barclay Bar & Grill offers American and Continental cuisine with French flair in an informal dining atmo...

Amenities & Services

The fitness centre offers cardiovascular and circuit training equipment, saunas and steam rooms. Massage services are available there or in the pri...

SPECIAL PACKAGES

There's always something special happening at an InterContinental hotel. Whether you are looking for a fun-filled getaway or a place to host your n...
New York Barclay
111 East 48th St
New York , NY , 10017-1297
United States
Front Desk +1-212-7555900
Languages spoken by staff
German, English, Spanish, French, Italian, Japanese, Korean, Dutch , Portuguese, Chinese
Pet Policy
One pet per room. Dog must weight 70 lbs.or less. Dog should be nonaggressive and leashed at all times in public area and not be left alone in room. If dog is barking then the guest will have to depart the hotel. Must be registered with front desk.
Pet Fee $25.00 per night
CHECK-IN

3:00 PM

CHECK-OUT

12:00 PM

Late Check out Available
Accessibility
Service animals allowed
18 Room(s) with Accessibility Standards
Parking
Guest Reviews
Rated

4.1

out of

5

 by

319

reviewers.
Rated

4.0

out of

5.0
 by
Floridagal
Great location in NYC
The hotel is perfectly located between Times Square, Grand Central, Bryan Park, Radio City. We were able to walk almost everywhere...even to Central Park to ice skate! And the breakfast was a wonderful bonus.Would definitely stay again.
December 10, 2012
Rated

5.0

out of

5.0
 by
Linda46
Holiday Time in NYC
We always stay on the Upper West Side but decided to switch to the Holiday Inn Express to experience all of the Christmas festivities . It was a wonderful idea. The hotel was "compact" but clean, neat, a wonderful staff and free breakfast. The location is the best ! Next door there is a Zagat award winning Italian restaurant and across the street a cute "surfer" bar with all of the music, videos and a good happy hour. We can't wait to return next year !
December 10, 2012
Rated

5.0

out of

5.0
 by
Obiepics
Excellent Hotel and Location
We really enjoyed our stay in the city. The hotel was located close to everything whic made it very easy to sight see. Rooms were on the small side, but as we all know, space can be limited in the ciy.
December 7, 2012
Rated

5.0

out of

5.0
 by
andyr1023
Great location and great service
This hotel is within walking distance of Times Square and Rockefeller Center. The rooms are very well kept and quite comfortable. Breakfast is the usual Holiday Inn Express fare, but is very good and the breakfast area is well stocked. The staff is friendly and helpful. We look forward to visiting again.
December 5, 2012
Rated

5.0

out of

5.0
 by
Ongsabsheena
A NYC DECEMBER TO REMEMBER IN THIS AWESOME HOTEL
THIS HOTEL WAS VERY CLOSE TO WHERE ALL THE ACTION IS. IT'S RIGHT NEAR TIMES SQUARE AND WITHIN WALKING DISTANCE TO CENTRAL PARK. I LOVED THE HOT BREAKFAST WITH PANCAKES, EGG WITH CHEESE OMELETTE, SAUSAGE, BACON AND VARIOUS BREADS LIKE MINI MUFFINS, CROISSANTS, MINI APPLE STREUSEL, CINNABUNS. THEY HAD BOILED EGGS, OATMEAL, HOT CHOCOLATE, 24 HOUR COFFEE AND TEA. FRUIT SELECTION CONSIST OF APPLES AND BANANAS. THEY HAD YOGURT AND SKIM MILK. THIS HOTEL EXCEEDED MY EXPECTATION IN TERMS OF CLEANLINESS, COURTEOUS STAFF AND GREAT SERVICE AND CLEAN UPDATED ROOMS AND BATHROOMS. FLAT SCREEN TV WITH ALL THE PREMIUM CHANNELS, IRON AND BOARD, MINI COFFEE MAKER, HAIR DRYER AND FREE INTERNET IN ROOM. THERE'S ALSO A BUSINESS CENTER WITH FREE USE OF COMPUTER AND PRINTER IN THE LOWER LEVEL. LATE CHECKOUT CAN BE REQUESTED IF AVAILABLE FOR PRIORITY REWARDS GUESTS. THEY ALSO OFFER CONCIERGE SERVICE FOR YOUR LUGGAGE SAFEKEEP AFTER CHECKOUT. WHAT'S NOT TO LOVE WITH THIS HOTEL?
December 3, 2012
Rated

4.0

out of

5.0
Great place to stay in NYC
This few days getaway with my wife was great, the hotel was part of the fun although the room was a bit small.
December 3, 2012
Rated

5.0

out of

5.0
 by
Yelbats21
Great location and value
I chose this particular hotel for its location. I needed to be close to Times Square so I could be close to the TKTS Discount ticket booths. I had planned to see Broadway shows and Radio City. Also, it is within walking distance to Radio City.
December 1, 2012
Rated

5.0

out of

5.0
 by
Debs21
Great location
Stayed one night after Thanksgiving weekend. The room was small but very clean, neat and modern. Quiet too as we asked for a room NOT overlooking the street and as high as possible (we got the 12th floor). The staff were excellent, couldn't do enough for us. Kept our luggage so we could sightsee before check in time, then kept it the following day after we checked out and before we started our journey home. Didn't eat breakfast as the small lobby area was very full but the choices looked good. The location is great for many things, Times Square, Broadway, 5th Avenue, etc. Would highly recommend this hotel.
November 30, 2012
Rated

5.0

out of

5.0
 by
Geri
Pillows were amazing !!
We had a wonderful stay during our family Thanksgiving trip to NYC ! The Macys Parade was our focus; the HIE was a perfect location for that ! Staff was attentive to our needs and the breakfast was fantastic; great variety ! We would definitely recc this hotel to families traveling for the Macys parade or otherwise. Ideal location; thanks again for a wonderful stay ! The Johnsons
November 30, 2012
Rated

5.0

out of

5.0
 by
DaveC2012
Great hotel and great location
We have stayed here before and keep coming back!! Hotel is in a great location and the staff is great! I would suggest this hotel to everyone!
November 28, 2012
Rated

5.0

out of

5.0
 by
CityLover
Wonderful location and comfort
We had a great trip to NYC at Thanksgiving, and we especially enjoyed our first floor room. I don't know if we scored this by being platinum members, but it did look like waiting for the elevator might have been an issue otherwise. HIE breakfast is not my favorite, but the coffee at least was much better than I normally find at these hotels. The room itself was very up to date, and the bed was super comfortable. The staff was helpful and friendly. All in all, the location is great for seeing the midtown part of the city, with easy walks to Times Square and theaters, shopping, Central Park, and MOMA, and the subway is three blocks away.
November 28, 2012
Rated

5.0

out of

5.0
 by
s288
Great location
I came for an interview and chose this hotel because of it's convenient central location; lots of great shopping just a short walk away! Drugstore across the street which was nice for replenishing toiletries, even if it was overpriced like everything else in NY. Lots of nearby food options and a Starbucks too. I crammed a lot of sightseeing into 2 days and the thought of using the subway or bus was too terrifying, but walking everywhere was very doable. My room was clean and I was very satisfied with the customer service at the front desk. Appreciated the gift bag for Priority Club members and free Wi-Fi. Breakfast was usually crowded but well stocked and every time I was there I saw them bringing out more food. Would stay here again!
November 27, 2012
Rated

5.0

out of

5.0
 by
Judgedeb
GREAT PLACE TO STAY!
We recently made a return trip to this Holiday Inn Express. There is nothing but great things to say! Very friendly staff upon check in, followed by a courtesy call to our room about a half hour later to make sure we were pleased with the accomodations. The breakfast area has been expanded from our last stay and now allows much more room for guests. The FREE breakfast has a great selection. This is a great hotel in a great location. Will definitely make a return trip and this may be the only hotel we stay at while visiting NYC!
November 27, 2012
Rated

5.0

out of

5.0
 by
Dave57
Nice find
Comfortable hotel right near Times Square. Convenient location, nice staff.
November 24, 2012
Rated

3.0

out of

5.0
 by
MDun
A Little Disappointing
I love Holiday Inn but this hotel had rooms so small that my husband said he felt like he was on a cruise. He said you had to go outside to turn around. VERY small rooms. Our particular room smelled like cigarettes. We had planned to stay 3 nights but only stayed 1 and moved to another hotel in Manhattan.
November 15, 2012
Rated

4.0

out of

5.0
 by
PH625
Great location and friendly staff
We had a great weekend in NYC with our family. Hotel was clean, well located to midtown, and had a wondful included breakfast!
November 14, 2012
Rated

4.0

out of

5.0
 by
IcedGem82
Fantastic Location could do with a re-furbishment
This hotel is in a Fantastic location just off 5th Avenue and 5 minutes walk to times square. The hotel is a bit dated and could do with a re-make, but is very clean. The staff were very friendly and helpful. There are computers connected to the internet and a printer to use for free. You also get free wi-fi in the hotel. Breakfast area is a bit small and cramped and the choices of breakfast are not suitable to everybody, as english not american we found breakfast unsuitable for us.
November 14, 2012
Rated

5.0

out of

5.0
 by
DennyB
45th Street HIX
My wife and I stayed there on a recent long week end visit to NYC. We found the hotel to be very clean and well run. The staff was very friendly and courteous and the location was excellent for shopping and the theater.
November 12, 2012
Rated

5.0

out of

5.0
 by
taj54
Last minute overnight
Very accommodating...quick turnaround trip and they were helpful in every way
November 11, 2012
Rated

5.0

out of

5.0
 by
anitadiva
Perfect Hotel in a Hurricane
I stayed in this hotel during Hurricane Sandy when I was evacuated from my apartment. The entire staff was wonderful from beginning to end. They were friendly, helpful, calming, and just plain amazing the entire visit. Even though there were some shortages of supplies due to the storm, they always kept everything as well stocked as possible, made sure everyone had enough supplies, and made the shortages as minimal as possible. The room itself was small, but very well designed and organized. Everything was spotlessly clean, and the bathroom looked like it had just been remodeled. There were plenty of outlets, the hotel even supplied a small fridge for my room, and the room itself was quiet and blocked a lot of the outside noise. The room did get a bit dry at night due to the high heater from the heater, but it was easily fixed by cracking the window open a bit for a mixture of fresh air and inside heat. I look forward to staying at this location again. It's perfectly set right off of 5th ave and within walking distance of the shops on 5th and the shows on Broadway. I give this place my highest recommendation. You can't go wrong here!
November 8, 2012
Rated

1.0

out of

5.0
 by
Jimbob1954
Great Location but Kinda Pricey for a Small Room
The hotel was conveniently located near many attractions, such as Times Square. The room was not very large, but clean and comfortable. The bed was very comfortable, but the pillows were a little soft. Breakfast each day was tasty. Sometimes had long waits to use the computer in the Business Center. Hallways were very quiet. Staff was very friendly and helpful. This room was the most expensive room that I have ever rented in my life. Maybe it was reasonable for this market (NYC), but it cost me $100 more than a similar room in Brooklyn that I had stayed for 3 days before. Can't say that I would never come back, but I would certainly shop around for a better deal.
November 8, 2012
Rated

5.0

out of

5.0
 by
Borba
Awesome Staff!
With the recent devasation and given the fact that the phone lines were down at the hotel, I was unsure whether the hotel was available...let alone still standing. I cancelled to be on the safe side so I wouldn't be charged. When we arrived the hotel was bussiling...and booked! Dennis at the front desk worked with his GM and the agents on the 800 line (becasue I was using reward points) to make sure I had a place to stay. It took over an hour to reserve the room and Dennis was very attentive the entire time. Offering us breakfast and coffee while we waited. Overall, I'm very happy with the staff above everything. Thank you DENNIS and the GM for all your help!!!
November 7, 2012
Rated

4.0

out of

5.0
 by
mccloud122
Good comfort in a small space
I enjoyed the service level of the staff at this hotel. Rooms are relatively small compared to other Holiday Inn Express Hotels. Breakfast activity is very busy. Good value for being in the heart of NYC. Just blocks from Grand Central, Times Square, and 5th Ave. I was able to see a lot in a short walking distance.
November 3, 2012
Rated

4.0

out of

5.0
 by
JoshPATX
Nice Hotel
This was a great hotel to stay at in NYC. Rooms were spacious, great location, very friendly staff. My one complaint is that we were stuck in NYC during Hurricane Sandy, and they were unwilling to give us some sort of discount to help alleviate the burden of the unexpected cost of additional hotel night stays. We would have even stay an additional night, but they were going to increase the rate again on our last day, so we had to use a hotel discount website to find a reasonable deal at the last minute.
November 3, 2012
Rated

4.0

out of

5.0
 by
Zee1401
Great Hotel, Slacking in Housekeeping
Hotel was all superb. Only Glitches were - distracted Housekeeping as there were days when coffee maker was not cleaned/ used coffee bags not replaced/ partially used toiletries taken away and no new toiletries given / bed not properly made - the limousine service to Hotel came with a mostly stressed out driver who was in a rush to meet another appointment. Drove so badly, both my kids got very sick. Took us 1 1/2H to get to JFK as he did not take Highway. At the airport, he simply left our 9 pieces of luggages on the road by the kerb as he said he had no time and had to rush elsewhere. Highly recommend to avoid Hotel limousine. I will take cab next time
October 29, 2012
Rated

3.0

out of

5.0
 by
Davi
Good service
Location of the hotel is good. Room was very small which made it very inconvenient
October 26, 2012
Rated

5.0

out of

5.0
 by
ve256
Excellent hotel
If you want a clean room/bathroom with new furniture and carpet, everything in perfect condition and excellent location, this is the choice to select... this hotel has a great location, few blocks from Grand Central, Times Square and not to far from Central Park... Hotel is very well mantained, rooms are small but perfect for sleep well and relax.
October 25, 2012
Rated

3.0

out of

5.0
 by
Mark12345
Tight quarters but great staff
stayed in a two double bed room. Was tight for three of us. Breakfast area was crowded at certain times. Staff was nice and helpful. Breakfast attendant was especially nice!
October 22, 2012
Rated

4.0

out of

5.0
 by
Kristinb
great location with friendly staff
Staff were friendly and helpful. Good location - able to get to subway easily and quick access to major parts of the city.
October 22, 2012
Rated

5.0

out of

5.0
 by
marcelodbm
Variety Of Breakfast Choices
Variety Of Breakfast Choices, more fruits, cereal, etc
October 22, 2012