Skip Navigation
English
|
|
|
|

Sign In

Book online or call: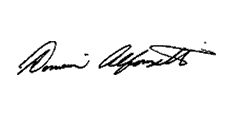 A CLASSIC, ELEGANT LUXURY HOTEL IN MIDTOWN MANHATTAN
Enjoy significant savings! The InterContinental New York Barclay's closing-for-renovation date is set to begin at the end of summer. Starting June 27, the hotel will offer all services except in-room dining, mini bar and banquet events. Visit the Barclay Bar & Grill for its renowned Natural Power Breakfast and all other meal and refreshment needs.
HOTEL HIGHLIGHTS
Restaurant & Lounges

Located off the hotel's elegant lobby, the Barclay Bar & Grill offers American and Continental cuisine with French flair in an informal dining atmo...

Amenities & Services

The fitness centre offers cardiovascular and circuit training equipment, saunas and steam rooms. Massage services are available there or in the pri...

SPECIAL PACKAGES

There's always something special happening at an InterContinental hotel. Whether you are looking for a fun-filled getaway or a place to host your n...
New York Barclay
111 East 48th St
New York , NY , 10017-1297
United States
Front Desk +1-212-7555900
Languages spoken by staff
German, English, Spanish, French, Italian, Japanese, Korean, Dutch , Portuguese, Chinese
Pet Policy
One pet per room. Dog must weight 70 lbs.or less. Dog should be nonaggressive and leashed at all times in public area and not be left alone in room. If dog is barking then the guest will have to depart the hotel. Must be registered with front desk.
Pet Fee $25.00 per night
CHECK-IN

3:00 PM

CHECK-OUT

12:00 PM

Late Check out Available
Accessibility
Service animals allowed
18 Room(s) with Accessibility Standards
Parking
Guest Reviews
Rated

4.1

out of

5

 by

1265

reviewers.
Rated

3.0

out of

5.0
 by
MRREP
Great Front Desk Staff
When we arrived for check-in we automatically we offered an upgrade to Concierge level. However we could only get 1 bed. We choose to go for a 2 bed room as requested. The room was tired but clean. The outside noise woke us up every night. We heard every door bang close at all hours of the night and morning. Did not have a full nights sleep the 4 nights we were there. The location was great. Close to theatres and Times Square.
May 5, 2014
Rated

5.0

out of

5.0
 by
geegrincheux
Great situation and comfortable bed
Good prices for booking by web Excellent localization very near Times Square Excellent junior suite
May 5, 2014
Rated

5.0

out of

5.0
 by
dgnini
Service
Front desk was helpful. All stafff that we encountered were helpful and accommodating. Concierge was friendly and tended to our needs to get tickets for a play. Food was good. Room service was quick. Room service in the morning was not available.
May 5, 2014
Rated

3.0

out of

5.0
 by
Gwandac
Pricey, average hotel
If you want a clean, nice sized, rather expensive room, this is the place.
May 2, 2014
Rated

4.0

out of

5.0
 by
JaseyBoi
Great location and very comfortable
Stayed for the first time at this hotel before around 3 years ago, decided to go back as we loved it so much. We were staying on the top floor with fantastic views of the city and Times Square. It's in a very handy location for shops, theaters and restaurants and if you walk a couple of blocks to look for something to eat there is a good choice and much quieter away from the main crowds. The rooms were very well appointed, my wife and I were staying with our kids so we shared a twin double and there was plenty of space for us all, beds were extremely comfortable and no noise at all from outside but maybe that's because we were on the 46th floor. Slightly disappointed as a Platinum Rewards member that there was not much to offer us, still no club lounge and only one 'grab & go' breakfast voucher each for one morning that gets you a coffee and pastry.........
May 2, 2014
Rated

5.0

out of

5.0
 by
Alsy
Location,location location
great views from our room, very helpful staff especially the concierge staff who managed to get us on an excursion to Niagara falls with very short notice.
April 30, 2014
Rated

2.0

out of

5.0
 by
J.G.N
Paid extra for city view
We open the window and our room 4218, faces another building this was a TERRIBLE view and we paid extra. The escalators are terrible for kids, only on the day we left a bell man told how to go down with out the escalators. Front desk service terrible and not helpful at all. No one seems I listen and give honest good customer service. I felt like a numer and not a positive experience at all. I will return to NYC, but not to the crown plaza. You say indoor pool, yet i's a health club not included so kids dan't go swimming. Very misleading.
April 30, 2014
Rated

4.0

out of

5.0
 by
Robertt364
Great Anniversary Stay
Stayed here with my wife for our 5 year anniversary and it was great. They really made us feel special for the big day with a complimentary upgrade and some goodies delivered to our room. Would definitely come back!
April 30, 2014
Rated

5.0

out of

5.0
 by
UTfamily5
Perfect location
This great hotel is located in Times Square and could not be more convenient to theaters. Although there is a lot of traffic in the area, you do not hear it from your room. This is our new favorite hotel in NYC!
April 30, 2014
Rated

4.0

out of

5.0
 by
Yuri6624
Great Anniversary
My wife and I truly enjoyed our stay at your hotel during the celebration of our sixth wedding anniversary on April 24th of this year. We found our room to be outstanding and our room accommodations more than met our mark of high standard. By early the next morning my wife was planning our next stay at your hotel which will be to bring in the New Year on Times Square as once again guest of the Crowne Plaza. Thanks so much, Yuri & Dawn
April 28, 2014
Rated

4.0

out of

5.0
 by
DB1027
Internet Access
The room and hotel were very nice and I understand that you get what you pay for . Staying right in the heart of time square was well worth the room rate. But the fact that we needed to pay additional for internet access was absurd !!!! $9.95 for 4 hours ... How ridiculous . It wasn't even a flat rate for the length of our stay but different rates depending on the length of time ....4 hours being the least you could purchase . In 2014 for a hotel chain the size of the Crown Plaza not to offer free internet access is just Wrong !
April 28, 2014
Rated

4.0

out of

5.0
 by
My 60 birthday
Excellent room with a view
Stayed at the Crowne Plaza over Easter 2014 for 8 nights to celebrate my 60th birthday. My daughter had been in touch and asked if we could have a room with a nice view, Room 2127 had got this. We really enjoyed our stay, check in was fast and easy, room fantastic, grab and go breakfast was great to get out and about early. Resting in the bar for a drink in the evening before going out again or when we got back and watching the world go by was very relaxing. Food from the bar menu was good. Overall everyone one was very helpful. All three of us would stay again.
April 27, 2014
Rated

4.0

out of

5.0
 by
Catcher in the rye
Excellent location
Placed near most of the theaters and main shops of Manhattan. We enjoyed a lot our stay. Breakfast is very good. Staff is not particularly friendly but very efficient. We would stay here again.
April 26, 2014
Rated

4.0

out of

5.0
 by
croll2
room service
while I did not use this service, it would have been nice to have a breakfast option.
April 24, 2014
Rated

2.0

out of

5.0
Great location, but . . .
This hotel is a great location for us -- we stayed here twice in March. Our 1st stay for 4 nights was great -- the 2nd for 1 night was terrible. We had a large group two doors down who partied all night long. Party guests were getting off the elevator all night long, yelling and screaming and banging on doors. We listened to their music and loud voices late into the night. Somehow, our room filled with their cigarette smoke, as well. (No smoking floor.) Not sure how to avoid a situation like this, but no compensation has been offered or made by the hotel. No way to treat "guests".
April 24, 2014
Rated

5.0

out of

5.0
 by
Miles74
Excellent Experience
Wonderful staff. Great location. Everyone was helpful and professional
April 21, 2014
Rated

4.0

out of

5.0
 by
Vikmo
Excellent hotel especially if you are a theatre goer.
The Crowne Plaza Times Square is in a wonderful location especially if you are interested in Broadway and Off Broadway shows. There are many good and excellent restaurants near by with great access to three subway lines which enable you to get anywhere you want to go quickly and safely.
April 21, 2014
Rated

4.0

out of

5.0
 by
rbe69
Vacation
Very good hotel in the center of Times Square, close to everything you need to see
April 21, 2014
Rated

3.0

out of

5.0
 by
Kit&Caboodle
Girls' Getaway
The room and property were fantastic - the room looked exactly like the pictures online and we were in a great location. The disappointment came with the staff. From the front desk and concierge to the bartenders and servers, not a single person seemed to enjoy their job. Normally, that wouldn't have been such a big deal, but we were really relying on the concierge to help us find restaurants, check out some attractions, and see the nightlife. One by one, they had absolutely no idea! I was completely horrified - they couldn't recommend a single restaurant, we had to lead them and ask specific questions about attractions in order to get any information out of them, and when we asked about where to go at night, they had to google some ideas! I love to visit New York, but I'll never stay at this property again nor recommend it to anyone.
April 21, 2014
Rated

5.0

out of

5.0
 by
Janny50
Great Location and Breakfast
Second stay at this hotel and will definitely stay again. Rooms good size and very clean. Only problem we had was that we thought we were getting a 2 dbl bed room - we booked through a third party. We got a King size room, we had booked the Delux which when we chose stated it came with either 1 or 2 beds - 2 beds is a request / preference and cannot be guaranteed. So lesson to be learnt is to book a room with the definite bedding arrangement you want. We did get a roll out bed put in our room with no extra charge. Everything else was great. I am a gold IHG member but did not have any influence on this stay for our room.
April 20, 2014
Rated

3.0

out of

5.0
 by
Mike2397
Just so so this time
I have stayed at this hotel on business numerous times over the past couple of years. Great location, pretty good amenities but the service this time was less than ideal. I was given the wrong type of key when I checked in (they are switching over to a new system and I got a key that wasn't the right type for my room). When I went down for a new key I didn't even get an apology - just a disgusted look as if had something to do with it. Service in the bar was equally disappointing. Food and drinks were slow in coming and I had to hunt down my waiter twice for another round and again for the check. Overall average this time.
April 19, 2014
Rated

3.0

out of

5.0
 by
Joanne mc
5 day break had to pay extra for breakfast
Stayed here for 5 days booked trough Expedia and was for 3 persons breakfast included,when we went for breakfast we we told by staff that only 2 persons were included in bf and 3rd person had to pay. Was very disappointed,went to check in desk was told the same even though it clearly said on our booking blefast was included
April 19, 2014
Rated

5.0

out of

5.0
 by
Poie
Never Disappoints
Once in your room you will love this hotel. Sometimes check in can be frustrating. We asked for something above 41 and as far as possible from the elevator. We were given 4013 (precisely the opposite of what we requested as it was directly facing the elevator on a floor below 41). We went back down and Imran served us this time and made sure we had exactly what we wanted. Room 4522 was perfect. Stepping off the elevator I was immediately impressed with the clean smell and feel of the surroundings. Housekeeping could be heard literally scrubbing away and everything was extremely fresh and spotless both inside and outside the room... no black mold that you so often find in hotel bathrooms. The television was brilliant, the room temperature was just right and the bedding comfortable so sleeping was a dream. We highly recommend this hotel to everyone we know and we personally absolutely do not stay anywhere else when in Manhattan.
April 16, 2014
Rated

5.0

out of

5.0
 by
ron34
great front desk
always stay at the Crowne Plaza when in NYC, mainly because of the great service, especially when checking in. Thank you very much to Erica and Hayar[?] for making my stay special.
April 15, 2014
Rated

4.0

out of

5.0
 by
Farzad
fantastic
its really nice , very friendly environment, cooperative staff, nice place & beautiful view
April 15, 2014
Rated

5.0

out of

5.0
 by
fab118teen
A very special first time in NYC
I booked my trip from UK and stayed for 5 days at this hotel. The location is perfect with an amazing view from our room on 31st floor with a view of Times Square. The room was fairly quiet even with the extensive road works going on 24 hours below. The room was spotless and kept that way by the housekeeping team , comfortable beds and the best pillows (can I buy the pillows anywhere?) along with all the extras you would expect from a hotel of this standard. We used the gym and was very impressed with the equipment and helpful staff. The staff were all very helpful and the service standard very high as you would expect and therefore really deserved the service charge (tips). Free wifi in the lobby which was a great bonus. Good air conditioning system but fan could be a bit noisy. We had lunch in the Brasserie 1605 before our flight home and the food was amazing. My only issue was that the hotel only offers 2 breakfasts per room and this was not made clear on our travel booking. Excellent hotel and we will stay there again.
April 14, 2014
Rated

1.0

out of

5.0
 by
LMG62
awesome hotel
This hotel was more than I could ever dream of! My brother and sister in-law were so pleasantly surprised with the comfort and the location. they were able to walk everywhere in the area. Would go back again!
April 14, 2014
Rated

5.0

out of

5.0
 by
Fsharp89
Memorable stay
Thank you Crowne Plaza staff for making my 20th Anniversary a very special one!
April 13, 2014
Rated

5.0

out of

5.0
 by
DAC1
Great Location & Service
Excellent hotel, large room, good location and comfortable beds. Helpful staff
April 13, 2014
Rated

5.0

out of

5.0
 by
KC22andTC18
Anniversary Trip
We stayed here for our 26th Anniversary and as usual our stay was outstanding. Lamar always makes us feel at home and we could not think of staying anywhere else in the city. Thanks for another great trip to NYC !!
April 13, 2014