Skip Navigation
English
|
|
|
|

Sign In

Book online or call: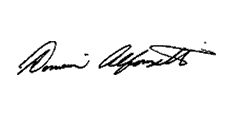 A CLASSIC, ELEGANT LUXURY HOTEL IN MIDTOWN MANHATTAN
Enjoy significant savings! The InterContinental New York Barclay's closing-for-renovation date is set to begin at the end of summer. Starting June 27, the hotel will offer all services except in-room dining, mini bar and banquet events. Visit the Barclay Bar & Grill for its renowned Natural Power Breakfast and all other meal and refreshment needs.
HOTEL HIGHLIGHTS
Restaurant & Lounges

Located off the hotel's elegant lobby, the Barclay Bar & Grill offers American and Continental cuisine with French flair in an informal dining atmo...

Amenities & Services

The fitness centre offers cardiovascular and circuit training equipment, saunas and steam rooms. Massage services are available there or in the pri...

SPECIAL PACKAGES

There's always something special happening at an InterContinental hotel. Whether you are looking for a fun-filled getaway or a place to host your n...
New York Barclay
111 East 48th St

New York

,

NY

,

10017-1297

United States

Front Desk

+1-212-7555900
Languages spoken by staff
German, English, Spanish, French, Italian, Japanese, Korean, Dutch , Portuguese, Chinese
Pet Policy
One pet per room. Dog must weight 70 lbs.or less. Dog should be nonaggressive and leashed at all times in public area and not be left alone in room. If dog is barking then the guest will have to depart the hotel. Must be registered with front desk.
Pet Fee $25.00 per night
CHECK-IN

3:00 PM

CHECK-OUT

12:00 PM

Late Check out Available
Accessibility
Service animals allowed
18 Room(s) with Accessibility Standards
Parking
Guest Reviews
Rated

4.1

out of

5

 by

1283

reviewers.
Rated

5.0

out of

5.0
 by
Italian girl
Fantastic hotel. Perfect location.
Check in was so fast and they upgraded us to a Broadway view on a high floor, amazing view. We chose this hotel as I was on a trip with my daughter to look at a school, purchase a prom dress for her, and take in a show. We did all 3 and walked everywhere. It was 3 nights of nothing but fun. One evening it rained so we ate in the amazing bar with fantastic wait staff and watched people walking on Broadway with a table by the window. I was impressed by how quiet the rooms were with all the hustle and bustle going on in the hotel lobby and outside. Both my daughter and I will remember this trip forever and plan to return next year to buy her senior prom dress. It was so special!
April 6, 2014
Rated

5.0

out of

5.0
 by
Ahiono
Overall great experience
We had a wonderful stay. Everyone was so very helpful and polite. The food in the restaurant was excellent and reasonably priced. I would recommend the hotel to anyone. I will stay again.
April 4, 2014
Rated

5.0

out of

5.0
 by
MC Houston
Great stay in a great location in Manhattan
I booked this reservation using Rewards Nights, for a 5 night stay. Later I contacted the hotel to ask if there would be any upgrade available (I am IHG Platinum member). Hotel seemed to be booked in full but I still got a great room (corner, with great vie to Times Square and to the city). The second day they sent us a nice bottle of wine with some snack (on the house). The location is great, right in the middle of Times Square. All major shows are within 2 block distance and plenty of nice restaurants around, as well. The subway station is literally just one block away, and the Grey Line tours departure point is also 1 block away. Great hotel, highly recommended !!!!
April 4, 2014
Rated

3.0

out of

5.0
 by
chandil
Bad bad bad
Rude reception staff Ignorance Bell Boy on arrival. The best is only location. HIE can offer much better service.
April 3, 2014
Rated

5.0

out of

5.0
 by
Harry P
Fantastic Hotel in great location
My wife and I travelled to New York for our 30th Wedding Anniversary. Check in staff were courteous and we were upgraded to a corner room with a glorious view over the Hudson River. Lamar the Duty Manager and Lily on the concierge desk deserve a special mention as do all of the Housekeeping staff. Thank you all so much. Our stay was memorable and we will be back !
April 2, 2014
Rated

1.0

out of

5.0
 by
ALWAILy
Why poor?
The room was't ready for check inn . Room smell very bad ex-guess pumt ! Very slow services and house keeping. Front desk employe was very rude and agressive! Bad stay .
April 2, 2014
Rated

5.0

out of

5.0
 by
scottie70
Love this hotel
Love this hotel so central for tourists. Rooms and beds are very comfortable. This is my 2nd stay and I hope not my last,
March 28, 2014
Rated

4.0

out of

5.0
 by
Hazel2
Convenience can't be beat
This hotel was a perfect location for experiencing broadway and the Time Square area of NYC. Convenient to the subway and other areas such as Rockafellar Center.
March 28, 2014
Rated

4.0

out of

5.0
 by
amazing123
Perfect Location & good service
This was our 1st time to NYC , we could not be happier with the location of the Crowne Plaza - right in the heart of Times Sq . Because of this we were able to walk to some of the sights , like RF Center , Madame Tussauds, Ripleys & many more . The Buffet Breakfast in the restaurant was great . Management & Staff were very helpful . Thank you , all ! We recommend this hotel & will definately stay here if we visit again
March 26, 2014
Rated

3.0

out of

5.0
 by
John222222
Good and bad service
Vicky at front check in very knowledgable about area and pleasant.erik at fitness center rude and unprofessional.my wife and I went to use fitness center my wife just had knee surgery so I signed in for her and told him so . He goes chasing after her and tells her she can't use center until she signs in herself .ruined trip I've been there four straight years for her birthday to enjoy shows and area. Use chain to travel to oc md Aruba etc will use Marriott from now on . John derry
March 25, 2014
Rated

4.0

out of

5.0
 by
Shannahjul
Perfect Location
This hotel is located literally in the middle of Times Square, across from M&M World. The first thing you notice when you walk in the lobby is that it smells like chocolate, due to it being right next door to the Hershey's store. The lobby is not on the ground floor, which is annoying, but not a huge inconvenience. We attempted to check-in early, but were told our room wasn't available and they would text us when it was. While we never received a text, we came back around 3:15 and our room was available and our request for a higher level room was accommodated (floor 32). When we arrived at our room, I was pleasantly surprised at the size. Based on NYC expectations, I'd anticipated a closet-sized room. Our double was definitely ample sized for our family of four; there was even a sitting area by the window. And, even though we had a room that faced off of Broadway, the view was still beautiful. The beds were comfortable and there were lots of pillows, although it would have been nice to have an extra blanket in the room. The negatives: One of the wall outlets was loose and wouldn't accept a plug. You can't set the thermostat below 68. The tub stopper was broken and just laying in the drain. There were 3 hairs in the shower. Walls could be thicker- you can hear every time someone slams a door. Overall, we had a very good experience at this hotel and would definitely stay here again.
March 25, 2014
Rated

4.0

out of

5.0
 by
Smoore414
Uncontrollable temps but great stay
Really liked this hotel. I stayed two nights for a conference that was held in the hotel. Only issue I faced was the temperature - my room was HOT and the conference rooms were COLD. Other than the hard-as-a-rock licorice sticks at the conference the food was spectacular. I would stay again.
March 24, 2014
Rated

5.0

out of

5.0
 by
James P
Crowne Plaza Manhattan
Friendly and accommodating staff, great room, clean and quiet, overall this was a very good experience and I will stay with this group in future.
March 24, 2014
Rated

3.0

out of

5.0
 by
mr fish
luxury hotel..not
I was disappointed during my last visit...this is a hokiday inn level not a luxury crown plaza. There was no priority club member floor or lounge and bedding/room was just run if the mill. No USA today.I'd rather stay with a brand that rewards member loyalty.
March 24, 2014
Rated

2.0

out of

5.0
 by
psnyder149
tired and worn
This property, while not bad, is overdue for renovation. Bed was lumpy and sagging, tub looks like it had been sandblasted by a 2 year old, toilet was not fully sanitized--as evidenced by the staining that was easily removed with a damp washcloth--and tile/grout was just showing their age. Yes, it is Times Square, Manhattan... and that, by definition, means less value for the dollar. But, I still expect a higher level of standard from an upper end brand.
March 24, 2014
Rated

1.0

out of

5.0
 by
CAMVS
Too noisy
I had very noisy neighbors coming in and going out between 11:45pm and 2:30am and my room was near the elevators. I called the lobby 3 times to tell them to send somebody up to investigate but they never did. Finally I went down and was met by rude receptionists. I demanded to meet the manager who was very helpful. He gave me a new room (which was smaller than the one I had upgraded for) which was away from the elevators and much more quieter allowing me to sleep in peace. In general I found the front desk clerks to be snooty and not very friendly. I would not recommend this hotel nor would I stay in it again.
March 24, 2014
Rated

5.0

out of

5.0
 by
Yatauro
Excellent
Great place to stay. In the middle of everything Times Square has to offer. Pleasant staff & clean rooms.
March 23, 2014
Rated

4.0

out of

5.0
 by
jbird60
Great location and great stay
The location was great and the hotel was very nice. The beds were comfortable. The staff was nice and attentive. The consierge desk helpful. Our only problem was too warm of a room during the winter. Couldn't seem to get them temp down. Of course we have to take some of the blame, we never reported it. I'm sure it would have been an easy fix. Would absolutely stay there again.
March 23, 2014
Rated

4.0

out of

5.0
 by
bbearhoff
Great Hotel right in Times Square
Great hotel, great staff, but I was bummed that they have discontinued the morning room service. It is a nice treat while travelling for business to have room service one morning of the trip. I will continue to stay here for my NYC travels, but please bring back the morning room service...
March 23, 2014
Rated

3.0

out of

5.0
 by
Doc1974
Nice location, poor service
Staff not helpful. I am a IHG Platinum Elite member, booking was incorrect. The reception staff and manager clearly refused to help in any way. customer service attitude was basically. We don't care. Only one person tried to help in some way. Make sure that what you are getting is exactly what you are asking, when you book your trip. At hotel, they are not helpful at all.
March 23, 2014
Rated

5.0

out of

5.0
 by
Chilly51
The overall experience was more than I expected.
My wife and I were there celebrating her birthday. New York was a top choice to visit and there was no better vacation/birthday celebration than NYC. The accommodations probably exceeded our expectations and we have travelled to some other dream destinations. We had a great time.
March 21, 2014
Rated

3.0

out of

5.0
 by
jmcnatt
Less than thrilled...
Hi...for the money we spent on the room-we were not happy:(The room was so hot-we could not get the ac to work. Apparently-since it was cold outside-some kind of new York law will not allow the ac's to turn on. We like it COLD when we sleep-so really were very uncomfotable at nighttime. If all NYC hotels have this same rule, we could have spent a lot less on a room elsewhere and been just as comfortable.
March 20, 2014
Rated

4.0

out of

5.0
 by
tony traveler
Everything was great - one ding for the cheepo complimentary drink tickets
Many great things about this hotel, it's probably unfair to lower the rating for the cheapo complimentary tickets. We were offered a selection of perks for being IHG Gold member, and chose the tickets for 2 free drinks. When we tried to cash them at the bar, we found that they were only good for wine or beer. This seems extremely stingy for a hotel at this caliber, where the breakfast buffet is in excess of $30. Otherwise, our stay was wonderful. The hotel is very comfortable and conveniently located.
March 19, 2014
Rated

2.0

out of

5.0
 by
wontonjohn03
unprofessional; unworthy of a Crowne Plaza property
for more than a decade, this has been my "go-to" place in NYC. it's perfectly located and convenient. my last stay, however, has me looking for a new property; we experienced what is known as "an occupied check in". what that meant was that the hotel had given out our room, and a key to it, to another guest while we were still there. unfortuntely while we were dressing to go to a black-tie wedding, the door opened with a stranger insisting this was his room. this was while sue was in her underwear drying her hair in front of the mirror. clad in a tuxedo i went to front desk and went through what happened. i was told they were "fully aware" of what happened and we would not be charged for that night. we were charged for the night, and my attempts to contact the hotel have gone unresponded to, apparently hoping i'll go away. i'm told the hotel was sold to new owners and is under new managment. it shows.
March 19, 2014
Rated

5.0

out of

5.0
Comfortable bed in a spacious room
This was our first stay at the Crowne Plaza and it will not be our last. Our room #1911 was 1st room near the elevator, so I was concerned about the noise. We experienced little to no noise from the elevator traffic. I was pleased to see a nice sized vanity space in the bathroom. So many NY hotels do not have much vanity space at all. Our King sized bed was VERY comfortable and we slept very well after each days activities. The hotel is close to everything; theaters, time square, Rockefeller center, Radio City Music Hall and so on. Friday we walked down to Greenwich Village for a tour with "Foods of NY tours" a long walk, but that is what coming to NY is all about, walking. We ate a late meal in the hotel's bar & grill, we had excellent food and service. Pleasant way to end our day looking over Broadway Ave as we ate. The hotel is also not far from Central Park, we had a beautiful day on Saturday and took advantage of a walk in the park. The Hotel is very good about holding your bags, up till 10:00 P.M. after checking out. We will definitely stay here again. FYI, Taxi was $6.00 from Penn Station to the hotel, totally worth it when you have bags!
March 18, 2014
Rated

5.0

out of

5.0
 by
CB1586
Amazing experience!
This was my first trip ever to NYC. I was delightfully surprised to have been assigned a corner room which looked right down on Broadway. The room was spacious and super clean and well-appointed. The shower was excellent and great water pressure. I had heard about hotels in NYC as extremely small, sometimes not so clean, and noisy. We had the exact opposite experience at this hotel. I would absolutely stay here again and again. While hotels in the city are typically very high priced, I felt that, with my AAA discount, this was a moderately priced hotel and worth the money if I must spend that much to stay on Broadway. Thank you!
March 17, 2014
Rated

5.0

out of

5.0
 by
Blake13
Most Friendly Staff In Times Square
The staff at this hotel really blew me away. Not only were they exceedingly friendly, they were also incredibly helpful . The room was spacious, nicely updated, and very comfortable. I would recommend this property to anyone I know visiting NYC!
March 17, 2014
Rated

5.0

out of

5.0
 by
JWE43
JWE Happy in NYC
Our stay was wonderful from the time we arrived until checkout! I was worried about the quality because we had friends traveling with us and we had never stayed in this hotel. We wanted their experience to be memoriable and it was at the Crown Plaza Times Square. I was immediately relieved when we entered the lobby and knew right away we had made an excellent choice. Everyone from the front desk to checkout was just marvelous. We will be recommending the Crown Plaza and returning ourselves for many trips to come. Our rooms were very spacious, the bathrooms were modern with plenty of vanity area. The view of the city from both rooms was breathtaking. We visit NYC for leisure frequently now that we're retired and stay at nice hotels but this was the BEST ever, JWE
March 15, 2014
Rated

3.0

out of

5.0
 by
NYC002
Great location, average hotel
This was our second stay in NYC in this hotel. First time was OK/good. Our 2nd stay in march 2014 was average - poor! Different problems! Poor room & cleanliness. We paid 1654 euro for the room breakfast excluded - 3 persons. Room was not OK, we got other room after complaint ... which was renovated. When we got the second room we saw that renovation was not completed (bath & shower!) Again complaint ... again other room was offered and this one was finally OK. We lost half a day of our holiday due to different problems. Hotel management could have done much better to help & fix problems? In Europe we are not used to having such problems in a Hotel like Crowne Plaza! For our next trip/stay in NYC we'll be looking for an other hotel. Disappointed IHG member.
March 15, 2014
Rated

5.0

out of

5.0
 by
mdm8355
First Visit to New York
As this was my first visit to New York I had no idea what hotel to pick - LUCKILY - I chose this one. We were going to see a show and take in all the sights of Times Square and all the touristy things to do. This hotel is right in the middle of everything in Times Square and close to all the other sights we wanted to see. Everyone at the hotel was exceptionally nice and if we needed anything all we had to do was make 1 phone call. Room had an EXCELLENT view of Times Square with two huge windows overlooking the streets below. The show we picked was literally right across the street from the hotel (did not know this until we arrived). The ONLY things that we could find that did not please us were these three small items. 1) The towels were hard and scratchy. Felt like you were drying off with a piece of cardboard. Usually hotels towels are soft and cushy, was quite disappointed in the quality and softness. 2) There is no fan in the bathroom and the mirror fogged up every time you took a shower. Easy fix was to run the blow dryer pointed at the mirror but a hassle! 3) When we walked in the room was stifling hot. Tried to turn down the thermostat and could not get it to go any lower than 68 degrees. Called Guest Relations and was told that is the lowest it would go. We then asked for a fan and one was immediately brought up for the rest of the stay. (I have to say I have stayed all over the world and this is the only hotel that I have requested a fan and they actually had one!) All in all this is an excellent hotel and would definitely stay here if we ever get back to New York!
March 14, 2014