Skip Navigation
English
|
|
|
|

Sign In

Book online or call: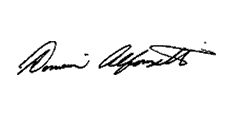 A CLASSIC, ELEGANT LUXURY HOTEL IN MIDTOWN MANHATTAN
Enjoy significant savings! The InterContinental New York Barclay's closing-for-renovation date is set to begin at the end of summer. Starting June 27, the hotel will offer all services except in-room dining, mini bar and banquet events. Visit the Barclay Bar & Grill for its renowned Natural Power Breakfast and all other meal and refreshment needs.
HOTEL HIGHLIGHTS
Restaurant & Lounges

Located off the hotel's elegant lobby, the Barclay Bar & Grill offers American and Continental cuisine with French flair in an informal dining atmo...

Amenities & Services

The fitness centre offers cardiovascular and circuit training equipment, saunas and steam rooms. Massage services are available there or in the pri...

SPECIAL PACKAGES

There's always something special happening at an InterContinental hotel. Whether you are looking for a fun-filled getaway or a place to host your n...
New York Barclay
111 East 48th St

New York

,

NY

,

10017-1297

United States

Front Desk

+1-212-7555900
Languages spoken by staff
German, English, Spanish, French, Italian, Japanese, Korean, Dutch , Portuguese, Chinese
Pet Policy
One pet per room. Dog must weight 70 lbs.or less. Dog should be nonaggressive and leashed at all times in public area and not be left alone in room. If dog is barking then the guest will have to depart the hotel. Must be registered with front desk.
Pet Fee $25.00 per night
CHECK-IN

3:00 PM

CHECK-OUT

12:00 PM

Late Check out Available
Accessibility
Service animals allowed
18 Room(s) with Accessibility Standards
Parking
Guest Reviews
Rated

4.1

out of

5

 by

1279

reviewers.
Rated

5.0

out of

5.0
 by
Georgia Peach
My 20th stay at this location
Each trip has been excellent. Location is perfect and convenient. Staff very accommodating and cordial. Restaurant very good and lounge has the best bar tenders -especially Martin and Phillip!
January 25, 2014
Rated

3.0

out of

5.0
 by
Ksdub
Good location but missing amenities
I have stayed here every year for the last 3 years and this year they changed their room service hours to 4:30pm to midnight so breakfast in the room was not an option. I will not return to the hotel because of this.
January 24, 2014
Rated

5.0

out of

5.0
 by
bobboc
Great Visit
Having breakfast overlooking times square each morning was the Best!
January 17, 2014
Rated

2.0

out of

5.0
 by
Sarah615
Bland stay
Non descript hotel, bored staff. The location and the overall ambience of Times Square was great, the only let down was getting back to the hotel. The rooms were not that clean, the hotel staff at all levels were bored and barely accommodating, I would not recommend this hotel.
January 15, 2014
Rated

5.0

out of

5.0
Excellent Location
We stayed at the Crowne Plaza on a recent short trip to NYC. It was perfectly located for the two Broadway shows we attended. The room was clean. The staff was very helpful. I would recommend this hotel to friends and colleagues.
January 15, 2014
Rated

4.0

out of

5.0
 by
Boston boy
Great stay on New Year Eve 2013 waiting 2014
Great location, I wish i can pick the Time Square Window view.... The picture I took from the dinning room. Will come back again and recommended. The room is a bit small but can't ague because it's right at the middle of Timesquare
January 15, 2014
Rated

3.0

out of

5.0
 by
joey D
Great Location
Great location, nice lobby area and bar/lounge. The view of Times Square is nice as well. Room was comfortable. If you are looking for location and average hotel room, this is a good choice. Onre thing to mention...Our window would not open so we called guest services. 1 hour later a maintenance man came and got it opened. I asked how we kept it open as it would slam down...he said "Use this pen". Not the best answer or repair.
January 15, 2014
Rated

5.0

out of

5.0
 by
bobmck20
Great Hotel,Awesome location
After staying at the Crowne Plaza numerous times for business I stayed there in January with my family. Its a great hotel in a great spot to see everything you want to see in NYC! You are in the heart of Times Square but inside the hustle and bustle and noise of the square isnt even noticed. The hotel staff is very responsive and will help you plan out a great day,weekend or week! If you want to stay near all the action but enjoy a great hotel this is your place!
January 14, 2014
Rated

4.0

out of

5.0
 by
eyes95
Good location needs more attention on the cleaning and mantainance of bathrooms.
The room was ok but the bathroom faucet was loose and dirty. The bathtub faucet was broken, and after reporting both to the front desk, only the bathroom one was fix. The bathtub faucet was left broken and the bathroom and bathtub were not clean the next day. they were left dirty.
January 14, 2014
Rated

5.0

out of

5.0
 by
CNev28
Love the hotel
This is my second time staying at the Crowne Plaza Times Square. The hotel room was great, the staff were pleasant and friendly, and the hotel itself excellent. I would recommend this hotel to anyone and I will book this hotel the next time I visit NYC.
January 14, 2014
Rated

1.0

out of

5.0
Poorly treated
We had a terrible stay with you. The room looked good and beds good but: the furniture (wooden) badgered, there was no refrigerator which meant the food we brought was nth rowen at our cost and we coundn't save leftovers, there was no exhaust fan in bathroom. The two sets of neighbors were loud,the last shared two rooms across from each other with room full of kids racing back and forth! The desk staff were unfriendly and somewhat discourteous.Even the two women at the concierge desk were not very kind. No one offered us points or frequent flyer miles until we insisted when they gave us free internet service the last day of seven. Once we ate downstairs where we were charged $65. For greasy, oily. Burgers and fries. The David Bulet bistro with four stars was cheaper. In all, a very bad experience for us. One we shall not repeat with a Crowne Plaza. We are telling our friends and neighbors lest they befall our sad, unhappy and overpriced experience with you. By the way the APPA, a national organization no longer hosts it's annual events with you. Now I know why!
January 14, 2014
Rated

2.0

out of

5.0
Room comfort
The room was absolutely wonderful but extremely cold. This was the week NY experienced record low temps but the room temps were not changed. I kicked the heat up to 80 degrees but the room only warmed up to 70 degrees. I ended up using my coat and double folding my bed covers plus putting on day clothing to sleep in to stay warm. It also took me over ten minutes of running warm water for it to warm up.
January 12, 2014
Rated

4.0

out of

5.0
 by
Colet
Comfortable bed and very good service
We have been many times in this hotel because we like it! We miss the clublounge on the highest floor! That was a good opportunity to meet other priorityclubguests. Breakfast 'grap and go' on the loungefloor is not comparable to the former priorityclublounge.
January 11, 2014
Rated

4.0

out of

5.0
 by
Mbradley94
Great location but staff needs help making people feel welcome
The hotel is nice! Very clean and a fabulous location. My only complaint is that I felt like we were pushed out of both the bar and the restaurant when there were plenty of open tables and it was nowhere near closing time. The last morning at breakfast, we were told that we should go to the lobby if we wanted to sit any longer which left a bit of a sour taste in my mouth.
January 10, 2014
Rated

4.0

out of

5.0
 by
Spider-Man2014
Best hotel in Times Square!
Everything is perfect! The service is great and the rooms are very comfortable. The view from our room was amazing! The rooms are also very quiet- you do not here other guests in the hall or next door. You are given your privacy but someone is always available to help when you need it. My husband and I always stay here when we go to NYC.
January 9, 2014
Rated

4.0

out of

5.0
 by
JMA_Florida
New Year's Vacation
Overall my experience was good. Front Desk Staff was helpful. Although it did take about an hour and two phone calls to get toilet paper but I understand it was new years and the hotel was fully booked. Room location not the best especially since I booked a year in advance and I am a IHG rewards member. Ended up facing only buildings with zero cell phone signal had to go into the hallway to make calls and to look out the window at something besides into people's windows. However, the best part of the hotel is the location. One of the best spots on Broadway!
January 8, 2014
Rated

5.0

out of

5.0
 by
newyorkluver
Great service and a great view.
We enjoyed our two night stay at the Crowne Plaza. Service was fast and friendly. They also honored our room request and we truly enjoyed the comfort of our room and the view. We hope to return again to this property when in NYC.
January 7, 2014
Rated

2.0

out of

5.0
 by
mcellicott
The Service at this hotel has declined in the last couple years
We always save our priority club points for an annual stay at the Crowne Plaza Times Square. We have stayed there 5 times in the last 6 years and have always been happy with the accommodations and service. This stay will be our last. The room was old and outdated. Bathtub was peeling. Styrofoam cups for coffee. We had no regular coffee and only 2 bath towels so we called housekeeping (at 4:30 PM) and asked for more towels and coffee for the morning. I explained that we were going to a musical and needed the towels quickly so we could all shower before heading to dinner. 2 hours later, we left for dinner without the towels. The towels and coffee were delivered at 12:30 PM. Upon check out we were charged an extra 25.00 because we had our car parked 30 minutes past the 24 hour. Mind you there was a blizzard the night we stayed and the hotel lobby was a little frantic.Once we arrived home, we noticed the back bumper was scraped when the car was valet parked! The only acknowledgement we received for being a priority club member was"You platinum? Gold? go stand over there, I am going to be a while". We will look for another hotel in the future.
January 7, 2014
Rated

4.0

out of

5.0
 by
Kevin21
Crown Plaza New Years
Overall this is the ultimate place to stay for New Years, location and ammenties are ideal. The valet and housekeeping staff were amazing particularly given the fact this probably the busiest time of the year - there was no indication from any of them that they were overwelmed and thier only goal was to improve the quality of our stay. The Front Desk staff was another story, having been in the customer industry for 35 years, I can't remember experiencing such a poor level of service and at times rudeness from a brand that I consider higher end. Perhaps it would be beneficial for them to spend some time with the valets and housekeeping staff. Ths is based on a 6 day stay not a one night stay. Organization of the distribution of the wrist bands for new years eve needs to be reassesed - losing an hour standing in line in the lobby was really was not the most effect use of peoples time. We only had one meal in the restaurant and it was only because of the other arrangements we had made for our stay - the service, value for money and food qualtiy were exceptional. If we go back we would certainly revisit the restuarant as it is competitve with any restaurant in the area on all fronts
January 7, 2014
Rated

5.0

out of

5.0
 by
Bee72
5 stars ! Excellent nights sleep .
We stayed here over New Years holiday and was very pleased ! A little pricey but it's to expected over any holiday ! Perfect location...just minutes from the heart of times square , service was excellent and the beds are amazing ! So comfortable ! We really appreciated the fact you have to show the door Man your room key at night to gain access into the hotel ! I wil definitely be back !
January 6, 2014
Rated

4.0

out of

5.0
 by
Gabilucky
Beautifull hotel
We have any rewardnights over new years eve. We paid for an upgrade to higher floor. The view was quiet good, but when you make this upgrade to executive/ concierge floor, you have not the same posibilities as other people who have paid the room. Sorry, but it where be better, when you can use the 5. th floor/ Conciergelounge...... When you can use it, you have a Continental. Breakfast..... The full american breakfast in the brasserie was very expensive for a family. Sorry for my english, but we come from Germany
January 6, 2014
Rated

3.0

out of

5.0
 by
Debbie 1964
Christmas stay
The hotel is confusing with reception on the second floor. restaurant and lounge staff were terrible to customers, waits for service were very long also. Very expensive breakfasts. brunch 40 bucks?and nothing special about it.Tip was already added, perhaps thats why service is bad...The Xmas tree was nice, location perfect, and room nice. View (Times Square) from room was spectacular!
January 6, 2014
Rated

5.0

out of

5.0
 by
Miny
Great Stay
Right in the heart of Times Square. The location is great. The room was clean and the staff was friendly. Would stay here again. Family of 4.
January 6, 2014
Rated

1.0

out of

5.0
 by
KGM1965
A Whole Lot Of Worse Than Average.
Was excited and well communicated to before arrival. After that it was all downhill, valet area is a mess, doorman was too busy to care about his job, bags were thrown about and mishandled (even after I asked the gentleman to quit handling my luggage like a ramrod), but the very worst was the front desk staff. Snotty and condescending!!! Great location, but all show!
January 6, 2014
Rated

2.0

out of

5.0
 by
pjmnppg
A good hotel spoilt by the backroom staff and managers
We booked this for a New Year stay. It is, without doubt, the most disappointing IHG hotel I have ever stayed in. I have no complaint with the guest facing staff – check-in staff were extremely helpful, as were the concierge, portering, restaurant and bar staff. The problem lies with the senior staff. We had booked the New Year celebration package, at an additional large cost per couple. Despite numerous requests no-one could tell us what it totally consisted of. All we were told was a 'chef's surprise, bottle of champagne, party favours, and an escort down to a private viewing area in Times Square. We booked on the basis of the last item. BIG MISTAKE. Even on the morning of 31st when security armbands were being distributed the staff had no idea what was involved. One manager sent us to the restaurant as they could help. The executive chef was of help, gibing us details of what armbands we should have, but the restaurant manager walked away from us in mid conversation –just rude. When we went back to desk organising armbands we were told that we should not have the information the chef had given us and it was taken away. Just before midnight we made our way down to be escorted down to the private viewing area in Times Square. There was no escort – we were told to go out the main door of the hotel and stand in the street at the hotel entrance. That was it – there was no escort to a private area in Times Square. This was not what we thought we were paying for. To add insult on the day of check out we were presented with a bill for an in room movie for a period when we had not even checked into the hotel. This was cancelled but we will probably face tow currency charges in the credit card for the bill and refund. When I am next in New York you can be assured I will not be staying in this hotel
January 6, 2014
Rated

5.0

out of

5.0
Watching the Ball drop, New Years Eve 2013...
As a frequent traveller I always prefer IHG Hotels. My stay in Times Square was enjoyable, the hotel is centrally located, the room & amenities provided were of a high standard. The ideal venue to see in the New Year.
January 5, 2014
Rated

5.0

out of

5.0
 by
Kenster70
Great Location for New Years!
The Crown Plaza in Times Square, NYC is located in the heart of Times Square. Great Location! The hotel has comfortable beds and great service.
January 5, 2014
Rated

1.0

out of

5.0
 by
ccmedinas
very bad hotel experience
We arrived on the 27th December, we had to carry our bags to the reception. There was no one to help us carry 4 big suit cases. The reception staff was very neutral, nothing good, nothing really bad. The bar staff is very rude, left us waiting after the staf member told us to wait, but 20 minutes after told we decided to ask, and he said, there is no table. The room was very dirty, full of dust, during all our stay never was clean properly ( have pictures that confirm all this). por organization about the new years eve client acess to the hotel. A few other costumers complaint about the hotel being so bad and rude staff. Bad choice hotel , very expensive, compleetly a mistake not no return again in my life.
January 5, 2014
Rated

3.0

out of

5.0
 by
SDarner
My First New Years Eve
Looked forward to my first vist to NYC! Hotel is in a Great location.! For the most part it was a decent stay. New Years Eve on the other hand seemed like the first New Year they ever had!!! First we had to get wrist bands so we could get back into the Hotel. No problem I get the security. How do you run out of wrist bands? You know your guest capacity make more than you need!! So we get a printed sheet of paper stating we are guest. We manage to get through security and back to the room. Hey let's grab some room service before it gets to late. 7 PM!!! No answer. No answer!! No answer!!! Call the front desk. Hey we have an answer! Oh you can't order off that menu we have a New Years menu. We didn't get that menu. We will send one up NOT!!! I have to go get a menu but no one can tell me were to get one!! Are you kidding me! I find one and go back upstairs to place our order. No Answer! No Answer!! I call the front desk and they tell me they closed room service do to the high demand at now 8:30. Needless to say I spoke to a Manager LARRY! What a major disappointment !!! Never did to get to feed my family!! I went down to the gift store and grabbed some munchies! Thank god for that place! Oh did I mention no Hot water every morning!! We still had a Great time in NYC but would have a hard time going back to this place!!!
January 5, 2014
Rated

5.0

out of

5.0
 by
Janethq123
Good location and great service
Convenient location,Nice staff, comfortable bed,free wifi,good value!we will be back!
January 5, 2014