Skip Navigation
English
|
|
|
|

Sign In

Book online or call: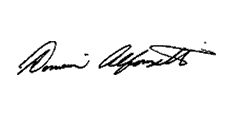 A CLASSIC, ELEGANT LUXURY HOTEL IN MIDTOWN MANHATTAN
Enjoy significant savings! The InterContinental New York Barclay's closing-for-renovation date is set to begin at the end of summer. Starting June 27, the hotel will offer all services except in-room dining, mini bar and banquet events. Visit the Barclay Bar & Grill for its renowned Natural Power Breakfast and all other meal and refreshment needs.
HOTEL HIGHLIGHTS
Restaurant & Lounges

Located off the hotel's elegant lobby, the Barclay Bar & Grill offers American and Continental cuisine with French flair in an informal dining atmo...

Amenities & Services

The fitness centre offers cardiovascular and circuit training equipment, saunas and steam rooms. Massage services are available there or in the pri...

SPECIAL PACKAGES

There's always something special happening at an InterContinental hotel. Whether you are looking for a fun-filled getaway or a place to host your n...
New York Barclay
111 East 48th St

New York

,

NY

,

10017-1297

United States

Front Desk

+1-212-7555900
Languages spoken by staff
German, English, Spanish, French, Italian, Japanese, Korean, Dutch , Portuguese, Chinese
Pet Policy
One pet per room. Dog must weight 70 lbs.or less. Dog should be nonaggressive and leashed at all times in public area and not be left alone in room. If dog is barking then the guest will have to depart the hotel. Must be registered with front desk.
Pet Fee $25.00 per night
CHECK-IN

3:00 PM

CHECK-OUT

12:00 PM

Late Check out Available
Accessibility
Service animals allowed
18 Room(s) with Accessibility Standards
Parking
Guest Reviews
Rated

4.2

out of

5

 by

130

reviewers.
Rated

5.0

out of

5.0
 by
mstngsandy
Really great staff and great location
The staff was great. We needed our luggage stored since our flight didn't leave until later in the day and they had a secure system for taking care of it. The location is outstanding. The subway is only five blocks away, and with the hotel's shuttle to and from LaGuardia we were able to get along without a car. We actually stayed one night and chose this hotel for a return visit a couple of days later. We will definitely stay at this hotel anytime we visit New York.
August 16, 2014
Rated

5.0

out of

5.0
 by
Ricktex
Excellant
Excellant service along with excellant value for food in the restaurant. Pleasant empoloyees. Shuttle drivers were careful and pleasant
August 13, 2014
Rated

2.0

out of

5.0
 by
Capt757
Staff was totally indiferent.
I ordered a skirt steak salad to go at the restaurant. When I paid for the salad I asked to have my priority club points credited. The waitress said I'd have to do that at the front desk. When I said my food would get cold waiting in line at the front desk she shrugged her shoulders. When I got to the room I discovered that there were no plastic utensils or napkins. When I asked the front desk clerk to credit my priority club points the next he gave me a blank look and said "what do you want me to do". When I explained it to him he took my card and receipt and went to the computer. After a time he handed them both back to me without a word. No "how was your stay" or " I put your points on your card", nothing, not a word. Just another blank stare.
August 11, 2014
Rated

4.0

out of

5.0
 by
SkiiBuffalo
Nice and easy
Located close to Citifield and Chinatown Queens. Easy walk to the subway, which in 20 minutes puts you in the middle of Manhattan. On site parking at a reasonable fee given the city. Room was clean and comfortable with a decent view. Staff very helpful and courteous.
August 6, 2014
Rated

5.0

out of

5.0
 by
Alimo711
Excellent place to stay while visiting NYC
We found this hotel to be very comfortable and clean, with excellent customer service, particularly from the night front desk staff. We had a couple of minor problems (including a dead battery in the room's door lock) that were handled very quickly. We were able to wind down after a long day of sight-seeing in the city. The subway is only a few blocks away. My daughters and I were a little nervous about the walk back to the hotel after dark and we ended up taking a cab. Breakfast in the morning was not up to par with the rest of the hotel. Service was very slow and our waiter seemed to be running all over the room. Maybe they were short-staffed? Our food took forever to arrive and was not particularly hot when it did. I've read rave reviews about their Italian food, but breakfast was definitely a disappointment.
August 5, 2014
Rated

4.0

out of

5.0
 by
Phillies Fan
Clean in a not-so-great area
This is literally the only hotel you can safely walk to Citi Field from which is why we stayed here. The walk is under 1/2 mile ...literally a block or two until you reach Citi Field's parking lot. The neighborhood is not that great so I didn't expect a lot from this hotel. To my surprise it was CLEAN which is most important to me. Our room looked pretty new/remodeled, linens/pillows/bedding were nice, mattress was comfortable. My only complaint was the breakfast at the hotel restaurant - expensive and slow service, although to be fair we sat down right as a very large group was leaving. A buffet would be nice and convenient for those who need to get up and go! Overall, clean, friendly staff and convenient from the subway (we stayed in Times Square previous night then took the 7-express train right out to hotel then walked to game)...plus we saved about $100 staying here after game instead of going back into Manhattan. Would recommend.
July 31, 2014
Rated

4.0

out of

5.0
 by
ggandn
summer vacation
we ended our 10-day summer vacation road tripping through New England by staying at this hotel the night before we flew home. We had a great night, but would have to comment that the a/c in the room could use cleaning as we sneezed most of the night and controls on the a/c were very basic with little room for adjustment, and the driving directions to the hotel and from the hotel to the airport are not clear. We had just driven 2,000 miles and not gotten lost, but going to the hotel and leaving for the airport we got lost using the hotel's directions. Other than that, the room service was excellent, we loved the movie selections available, and the staff was fantastic.
July 30, 2014
Rated

5.0

out of

5.0
 by
Barry327
Internet somewhat slow, but acceptable
Overall stay was outstanding. The food at the Resturant was tremendous.
July 30, 2014
Rated

5.0

out of

5.0
 by
Whiskey Sam
Yearly destination
Have stayed here every year, at least once a year, for nearly a decade. Hotel is clean and well-run with a friendly staff. They have always accommodated us with our sometimes complicated room reservations. Restaurant/bar food is great, and staff is welcoming.
July 29, 2014
Rated

3.0

out of

5.0
 by
Norjet
Convenient location, OK for the price
I recently traveled to NYC to exhibit at a tradeshow held at Citi Field. This property's location close to LaGuardia and within walking distance (10 minutes) of the ballpark was ideal for my tight timeline. Hotel shuttle from LaGuardia is free and takes 10 minutes, but to hail it, call the hotel directly and do not use the Ground Transportation desk at LGA. The pickup will take place on the upper level (in front of ticketing), not the lower level (by baggage claim.) The walk to Citi Field feels safe as the first three blocks are in quiet residential and the rest of the walk along a busy city street under train tracks. The Q48 bus between LGA and Flushing stops 3 blocks away and I found this very convenient with a MetroCard. To catch the 7 subway I'd recommend the Citi Field station as opposed to the 111th St station both for shorter walk time and better perceived safety. Downtown Flushing is an Asian dining dream - the Q48 bus will take you right to its heart in 15 minutes; highly recommended. There are no convenient off-property dining or convenience-store options within a couple walking blocks of the hotel, however. Hotel corridors and elevators are narrow, doors are wooden and hallway noise is noticeable; despite fresh paint and decor this is an older hotel that will probably need to be rebuilt to remain competitive. The hotel is under an outbound flight path from LGA - if you are sensitive to such noise you'll probably want something farther away (but for business travel it's an acceptable tradeoff.)
July 28, 2014
Rated

5.0

out of

5.0
 by
turtle person
airport hotel stay
Great location and shuttle service to the airport. Room was very comfortable and the restaurant at the hotel was excellent! If you need to do an overnight at the airport this is the place to stay.
July 26, 2014
Rated

3.0

out of

5.0
 by
ep5194
Great Hotel but Poor Shuttle Service
My co-worker and I waited 40 minutes for shuttle called 3 X was assured driver was on his way. Called for the last time and was informed driver drove by and missed us. Driver never drover by we stood and looked at every vehicle that went by. Management was very apologetic and shook my hand. He indicated he was going to submit bonus points as a good will gesture but I assume he forgot to...
July 25, 2014
Rated

3.0

out of

5.0
 by
Choose_A_Nickname
Well... at least it in New York.
My experience was average at best. My family stayed there for a family reunion. We reserved a table to seat 21 of us and even though there was more than a day of notice and we were seated at 7pm the kitchen still didn't appear to be ready for us. Right off the bat the bar tried to serve us spoiled beer it was cloudy and tasted sour. Then it took over 2 hours for us to get our meals. My wife eventually had to put our children to bed so she asked for her meal to go, which took another 25 minutes so she didn't get her meal till almost 10pm. This was the only unpleasing part of our stay. Normally I would recommend a hotel despite a poor restaurant, but since it's not recommended to walk on your own in the area (Per the locals), you can't eat anywhere else and clearly you can't eat at the hotel restaurant, this makes it difficult to recommend.
July 23, 2014
Rated

5.0

out of

5.0
 by
Blessed123
View of Airport
I had a wonderful time at this hotel, everybody was so plesent to me. I had just wanted to get away after taking care of all my family needs. Instead of flying I just wanted to stay local.. I had a blast!!!!
July 23, 2014
Rated

4.0

out of

5.0
 by
Linda1530
great location
In walking distance to the ball field. Room was great. the bar was great after coming from the game. We were able to have a drink
July 23, 2014
Rated

3.0

out of

5.0
 by
noneone
sub par
Restaurant staff unfriendly, don't expect the room you paid for
July 22, 2014
Rated

3.0

out of

5.0
 by
Jason Z
Poor shuttle service and average rest
Stay would have been better but we called for shuttle at 820pm, didn't show until 930pm by the time we checked in there was no time for some work with an early wake up call.
July 20, 2014
Rated

5.0

out of

5.0
 by
CLR115
Holiday Inn - Flushing NY
I attended this trip without my husband. I was slightly worried since it has been at least 15 years since I was last in the city. I felt very comfortable immediately getting picked up by shuttle driver from the airport. Rita was also very warm, informative, and helpful when checking me into the hotel. She wanted me to have a relaxing stay at the hotel and tried very hard to find me a room that I would enjoy. I went to the lounge to enjoy a couple of drinks before my brother and his wife came to pick me up for the Mets game. The lady bartender was attentive to my needs but did not really seem interested in keeping me comfortable while waiting for my brother. Her job was to pour beers and talk with the single men coming in. So maybe having a male bartender would have helped in this situation. Breakfast was delicious and the staff was worked great with me. All and all the stay was very good and I would come back again.
July 20, 2014
Rated

5.0

out of

5.0
 by
HolyJet
Holiday Inn La Guardia
Fast access from airport, private parking lot, good restaurant, nice rooms.
July 20, 2014
Rated

4.0

out of

5.0
 by
hollieg
Great Location
Easy trip into NYC from hotel. Comfortable, clean place to sleep. Shuttle service easy.
July 17, 2014
Rated

4.0

out of

5.0
 by
Brooklyn05
Convenient Location
It has it's perks being close to the subway and the airport. It really has nothing out of the ordinary that most hotels don't already have. A few staff members ruin the efforts of the other staff members professionalism.
July 17, 2014
Rated

5.0

out of

5.0
 by
deuvl
For out of town baseball fans
A convenient hotel at walking distance from CITIField park for any out of town baseball fans who want to see the mets or their favorite road team.
July 16, 2014
Rated

5.0

out of

5.0
 by
Kstar
Great stay
When you first see the hotel you will be skeptical about the outside... But everything inside is great! Friendly nice staff. Good food. And airport shuttle.
July 15, 2014
Rated

5.0

out of

5.0
 by
retired-midwest
A comfortable stay
We had a comfortable stay at Holiday Inn Laguardia Airport in late June (and also the previous March and November). The free shuttle to the airport is helpful as is access to the 7 train. The front desk staff are pleasant and efficient. We enjoy eating dinner in the Pine Restaurant. The room is clean, reasonably quiet, and up-to-date.
July 13, 2014
Rated

4.0

out of

5.0
 by
metsfan
Room
I have stayed at this particular hotel each year for about five to six years. This is the first time I was underwhelmed. It appears the hallways need a facelift. I couldn't believe the amount of light bulbs missing. Also where it was handled very courteously, why was I given the wrong type of room in the first place? And then instead of being able to call the front desk about the mistake, I found that the phone did not work.
July 11, 2014
Rated

5.0

out of

5.0
 by
July 4th
Excellent customer service
Excellent customer service. The staff went the extra mile to make sure our stay was good.
July 10, 2014
Rated

4.0

out of

5.0
 by
TEA for 3
Quick stay, slow shuttle pickup, confortable room
Front desk staff, comfort, cleanliness, friendliness... all impressive. Ball was dropped on the shuttle pickup from the airport. Apart from that, easy to recommend this hotel.
July 9, 2014
Rated

4.0

out of

5.0
 by
Wolfpack4
One night stay June 23, 2014
We (family of four) stayed one night before flying out of LaGuardia the next morning. The hotel does not look like much from the outside but it's very nice on the inside. A short walk, about 10 minutes, to the train into the city. It's about a 30 minute ride into the city on the train. Entire staff was very good. Restaurant staff was great. Menu was a nice surprise. Food was good. Portions and price - very good. Also had breakfast the next morning which was equally good. Restaurant owner even came over and chatted for a bit. We used the park and fly option which, comparatively and all things considered, was a good choice.
July 8, 2014
Rated

5.0

out of

5.0
 by
TexasSam
Wonderful experience
The beds and pillows were great! The curtains blocked out all the light from outside. We were only there for one night during our vacation, but it was a stress free, relaxed night. Which we needed!
July 7, 2014
Rated

4.0

out of

5.0
 by
G-man TO
Clean and Convenient
I recommend this hotel for anyone needing to fly out of LaGuardia airport early, watching a game at Citi Filed, or US Open Tennis. (Book early for better rate. I booked a few days before my stay, which was about 40% higher, even through discount sites). Room was clean. Bed was very conformable. Appreciated choice of pillow softness. Staff was friendly. Shuttle service leaves every 20 minutes, which is very convenient. Was pleased that the service left as scheduled and got to the airport in less than 10 minutes.
June 22, 2014