Skip Navigation
English
|
|
|
|

Sign In

Book online or call: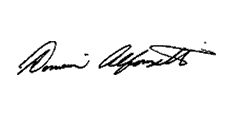 A CLASSIC, ELEGANT LUXURY HOTEL IN MIDTOWN MANHATTAN
Enjoy significant savings! The InterContinental New York Barclay's closing-for-renovation date is set to begin at the end of summer. Starting June 27, the hotel will offer all services except in-room dining, mini bar and banquet events. Visit the Barclay Bar & Grill for its renowned Natural Power Breakfast and all other meal and refreshment needs.
HOTEL HIGHLIGHTS
Restaurant & Lounges

Located off the hotel's elegant lobby, the Barclay Bar & Grill offers American and Continental cuisine with French flair in an informal dining atmo...

Amenities & Services

The fitness centre offers cardiovascular and circuit training equipment, saunas and steam rooms. Massage services are available there or in the pri...

SPECIAL PACKAGES

There's always something special happening at an InterContinental hotel. Whether you are looking for a fun-filled getaway or a place to host your n...
New York Barclay
111 East 48th St

New York

,

NY

,

10017-1297

United States

Front Desk

+1-212-7555900
Languages spoken by staff
German, English, Spanish, French, Italian, Japanese, Korean, Dutch , Portuguese, Chinese
Pet Policy
One pet per room. Dog must weight 70 lbs.or less. Dog should be nonaggressive and leashed at all times in public area and not be left alone in room. If dog is barking then the guest will have to depart the hotel. Must be registered with front desk.
Pet Fee $25.00 per night
CHECK-IN

3:00 PM

CHECK-OUT

12:00 PM

Late Check out Available
Accessibility
Service animals allowed
18 Room(s) with Accessibility Standards
Parking
Guest Reviews
Rated

4.6

out of

5

 by

225

reviewers.
Rated

5.0

out of

5.0
 by
Happy Father of the Bride
Tremendous Staff
The staff at this hotel could not have been better from top to bottom. We were there for my daughter's wedding and had booked a block of rooms. There was not a single request that they did not accomodate with a smile. The facility and rooms, although very small, were perfectly maintained. Excellent central location close to Times Square. Everyone remarked at what a great staff and facility.
August 27, 2014
Rated

4.0

out of

5.0
 by
shorty15
Blick auf das Empire State Building
Die Aussicht aus dem Hotelfenster auf das Empire State Building war super. Insgesamt war es ein recht angenehmer Aufenthalt. Die Zimmer waren zwar nicht besonders groß, dafür aber sauber. Der Frühstücksraum wirkt für die Anzahl an Zimmer eher klein. Die Auswahl am Frühstücksbuffet war ok, aber in der Summe war nichts besonderes dabei. Erschreckend fand ich allerdings, dass das komplette Geschirr (angefangen beim Tablett) aus Pappe und Plastik bestand. Heutzutage sollte zum Einen mehr Wert auf Recycling gelegt werden. Zum Anderen würden richtiges Besteck, Teller und Gläser den Gesamteindruck des Frühstückes aufwerten.
August 27, 2014
Rated

5.0

out of

5.0
 by
James R
Very Nice Job
Excellent front desk and excellent staff overall. Great attitudes and very helpful. Small rooms (of course, it's NYC!) but VERY clean.
August 26, 2014
Rated

5.0

out of

5.0
 by
Mario2014
Gracias!
Excelente atención por parte del personal de recepción y mantenimiento. Muchas gracias!
August 25, 2014
Rated

4.0

out of

5.0
 by
magdyh
NYC Visit
Excellent location- room & bedding was very clean. Front desk satff were very helpful & friendly
August 23, 2014
Rated

5.0

out of

5.0
 by
Manny41
Great stay when in Manhattan
My wife and I stayed here for our anniversary. We were had tickets to a broadway show. Other hotels near the theater district are obscenely priced. This hotel is in the perfect location with affordable parking across the street. The room was immaculately clean and very quiet. The staff could not have been friendlier. I was also pleasantly surprised at the strength of the wifi in the room. Overall, a great place to stay when n the city.
August 23, 2014
Rated

5.0

out of

5.0
 by
VTGirls
Great Location
We loved staying here! The location is perfect, close to everything. The staff was wonderful. Our room was so comfortable and cozy. We especially enjoyed the outdoor patio area.
August 22, 2014
Rated

4.0

out of

5.0
 by
WellTraveled202
Great Location / Comfortable Rooms
I recently stayed at this Holiday Inn Express for a work trip. The location is great - within walking distance to Penn Station and is close to various subway lines. Also, 6th Avenue is not a bad place to catch a taxi and the location is also within walking distance to Bryant Park, Times Square and Rockefeller Center. The room was clean and had nice furnishings / bedding. A fresh scent greeted me when I walked into the room. The only area of improvement I would recommend is the breakfast and lobby area. The "business center" is actually in the lobby so when I arrived, the lobby was fairly crowded with people checking out and also kids playing on the business center computers. It was a bit of a madhouse. I was there during the height of vacation season, so the occupants seemed to be mostly foreign tourists / families. As a business person, I somewhat felt out of place but so it goes. I waited in line for about 7 minutes before someone could check me in. My room was ready early so I was able to get settled in, change and freshen up for my day of meetings. This was a bonus. When I returned at the end of the day, the lobby was much calmer. The breakfast the next morning was also a bit of a madhouse due to all the tourists flooding into the dining area around the same time. There was a line for the 4 slot toaster and people were bumping into each other it seemed. The exterior of the hotel has tables but didn't really have a charming / professional feel to it as people were smoking outside. Not too classy. Overall it was a pleasant stay for the price. They were able to hold my bags for the morning while I was in meetings. I would consider staying here again.
August 21, 2014
Rated

5.0

out of

5.0
 by
bigdai711
Good place to stay in Manhattan
The price is reasonable for me since you really live in the center of Manhattan. The traffic is not a problem if you stay here. The room size is okay. Since I'm just staying for night and not spending too much time in the hotel, I'm totally fine with that. The bed is comfortable and the bathroom is clean. I got pretty well 2 night sleep here. For the breakfast, it's simple. You have some fruit, cereal, milk, yogurt, egg... Although it does not have a lot of choice, but I think it taste good. And you can still have good breakfast here to start your day. The service at the counter is helpful and friendly. Check-in and check-out is fast. Overall it's a very good experience.
August 21, 2014
Rated

5.0

out of

5.0
 by
suz48
Great stay
We had a wonderful stay at this hotel. The front desk staff were very efficient and friendly and were able to help us with any questions we had. They also helped book our shuttle to the airport. The rooms were very modern and clean. Sure there was a little street noise, however you are in New York and it was a weekend. Places close to the hotel to eat were reasonably priced and had good food. Close to a lot of attractions, shopping, etc. I would definately stay here again . All the staff throughout the hotel were friendly as well. I like the fact you could sit in front of the hotel on the patio and eat, and watch the people go by. Very safe area, you can walk to anywhere from here.
August 20, 2014
Rated

5.0

out of

5.0
 by
Christine from Oz
Excellent Hotel all round
Really enjoyed staying at the Holiday Inn Express Herald Square. Staff especially Yarrisa, Chris the maintenance engineer, the female receptionist with glasses on Sunday morning (27/7) and Melissa added to the comfort of my stay. Breakfast was great and plentiful. There is only a minor criticism in that I noticed the shower recess and room were not cleaned everyday. Paper cups were not replaced so I had to get them from the breakfast room. Despite this, the overall service and comfort of this hotel were excellent. I certainly would recommend this hotel to my friends and would stay here again.
August 20, 2014
Rated

3.0

out of

5.0
 by
Glendezza
New York Hospitality
Great location for anyone driving into New York...you can get in and get out of Manhattan very easily. The hotel itself is in a great location but the rooms are a little tighter than normal, but it is New York. The staff were cold and arrogant constantly speaking to me in a demeaning tone and actually made me feel like they weren't happy to assist me as a Platinum Member. The only good thing I can say about the staff is a young gentleman at the front desk named Chris, I believe he worked the graveyard shift as he was there to help me at 5 in the morning. He is an upstanding young man and was the only worker who brought a smile to my face and made stay enjoyable. He should be a shinning example to his co-workers and should be recognized for his hard work, hospitality and inter-personal skills. Maybe he could give a work shop for the hooligans he has to work with. My poor review for "staff and service" is no reflection of Chris, he would get 6 stars, but unfortunately he works in a hotel with unprofessional prima donna's.
August 19, 2014
Rated

4.0

out of

5.0
 by
Peri824
good location
Good location for shopping, business as well. At the mid town, close to Broadway. Nice breakfast and helpful staffs.
August 19, 2014
Rated

4.0

out of

5.0
 by
Wade G
Clean and comfortable
Excellent stay! The hotel yard and lobby were very clean and comfortable to stay in. It was very close to times square and conveniently located. The rooms are small but very comfortable. It was a good value for what we recieved. The breakfast was very good.
August 18, 2014
Rated

5.0

out of

5.0
 by
Jackie602
Comfortable bed, great view
Had a great view of empire state building from our room. Beds were very comfortable. Very quiet and drapes kept room very nice and dark for good sleep.
August 13, 2014
Rated

5.0

out of

5.0
 by
mbeard14
Best stay in New York
Everything from staff to accommodations was excellent. Close to most of the things we wanted to do.
August 13, 2014
Rated

4.0

out of

5.0
 by
perfectdive61
gutes Hotel in super zentraler Lage
in Mitten von Manhatan ein guter Startpunkt um die Stadt zu erkunden. Qualität ist durchaus ok. Nur Frühstück ist für ein 4 Sternehaus so nicht angemessen. Klimaanlage ist auch etwas schwierig zu steuern. Ansonsten sehr angenehmer Aufenthalt.
August 11, 2014
Rated

5.0

out of

5.0
 by
Peej D.
NYC
GREAT hotel--good location. Near NYC Macy's a Times Square. I found the staff to be exceptional
August 10, 2014
Rated

5.0

out of

5.0
 by
herrzimmer
surprisingly relaxing
Two year young hotel with awesome views if the Empire state building and a few blocks from Penn Station. Nice $tay.
August 10, 2014
Rated

5.0

out of

5.0
 by
john2430
Perfect Hotel - Perfect Location
We recently stayed there from Aug 4th - Aug 9th 2014. This was our first time in NYC and we chose this hotel due to our Platinum Elite status and the reviews from this site. Upon arrival, the check in clerk was amazing and took the time to explain the subway system and how to get around - including what train to take to Yankee Stadium. She was very friendly and answered all of our questions. Our room was small, but it's our understanding that this is the norm in NYC. This hotel overall is very small and cozy with only 8 rooms per floor. This is actually really nice because it keeps the noise down. During our 5 night stay I didn't see another person on our floor the entire time. Our room faced the Empire State Building, so we had a nice view of the building. We stayed in room 1607 and we were very satisfied. What I enjoyed about this hotel is the location. It is next to Herald Street and Penn Station. About everywhere you need to go in NYC you can get from this station without changing trains. The World Trade Center is the R train, Yankee Stadium is the D train, and many of them go up to Times Sqaure/Central Park. We went everywhere using the subway station which is right around the corner from the hotel. This was a huge advantage of this hotel. I do wish that the hotel had a laundry facility as we needed to wash some clothes, but that's about the only draw back to this hotel. It's very nicely located and the staff was super nice. They called us the first night to ensure that we didn't need anything else and called us the last night to see if we needed anything the last day. They even set up a shuttle to the Airport for us! (We paid for it of course, but they made all the arrangements). I would highly recommend this hotel to anyone looking to visit NYC, especially those first time visitors.
August 10, 2014
Rated

5.0

out of

5.0
 by
popsicle2
Location Location Location
Good hotel at right price and value point. Extremely convenient (without the noise ) to Times square, theater district, empire state building and subway. We visited a lot of sites using subway pass and walking. New York was hot and humid and the room was a welcome respite from noise and heat.
August 4, 2014
Rated

4.0

out of

5.0
 by
X-Mx
Good NYC Option
Excellent location, great facilities, good service.
August 3, 2014
Rated

5.0

out of

5.0
 by
FOFO1987
Clean room and Free wifi
the staff were friendly and the room was clean. However, there was no refrigerator inside the room
August 1, 2014
Rated

4.0

out of

5.0
 by
Windi
Good location and service
The hotel was clean, the staff were very helpful. The breakfasts were good and balanced. I enjoyed my stay. I would stay there again and I will be looking for other Holiday Inns when I travel to the US, Canada and Europe as I plan to do later this year.
August 1, 2014
Rated

5.0

out of

5.0
 by
Bocaiuva
GREAT STAFF, NEW AND WELL LOCATED
This hotel is a brand new hotel, with great staff, in a quiet location close to Penn Station and Times Square. The room is beautiful and clean and the bedroom is perfect.
July 28, 2014
Rated

5.0

out of

5.0
 by
Nancy516
Great Location and Service
This hotel has a great location and it was easy to get around. Only a few blocks from Macy's and the Empire State Building. We are very glad that we did not stay at Times Square due to the over crowding. The staff was very friendly and helpful to all of our needs. The room was small, but it is NY, and very clean. We would definitely stay here again.
July 28, 2014
Rated

5.0

out of

5.0
 by
Donnade
Great location, with great service
This hotel is a perfect location. Very clean and the staff was very pleasant and helpful. They held our luggage until check in. They have a free breakfast that was more than I expected, good selection of food. will stay again.
July 25, 2014
Rated

5.0

out of

5.0
 by
Rees79
Great location
Hotel is in great location. Close to all the attractionsbut still away from the non-stop traffic and crowd. Great value for location. We had a King size bed which was comfortable but the room itself is compact. I will stay again if its jus myself and ine ither guest.
July 24, 2014
Rated

5.0

out of

5.0
 by
rwesl
Great Location and Comfy bed!
Good spot to explore the City with Sweet Dreams on the comfy bed after a day of exploring! Free internet and incuded breakfast a plus! Clean and good value. Would definietly stay again.
July 24, 2014
Rated

5.0

out of

5.0
 by
Lao Long
Great location and good facilities and services
this hotel is in a great location next to all the city center and shopping centres. As like many other IHG hotels, its facilities, cleanness and service are always up to the standard, without any bad surprise. The hotel may be a bit small and expensive, but it is New York and so it is understandable.
July 23, 2014