Skip Navigation
English
|
|
|
|

Sign In

Book online or call: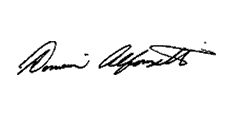 A CLASSIC, ELEGANT LUXURY HOTEL IN MIDTOWN MANHATTAN
Enjoy significant savings! The InterContinental New York Barclay's closing-for-renovation date is set to begin at the end of summer. Starting June 27, the hotel will offer all services except in-room dining, mini bar and banquet events. Visit the Barclay Bar & Grill for its renowned Natural Power Breakfast and all other meal and refreshment needs.
HOTEL HIGHLIGHTS
Restaurant & Lounges

Located off the hotel's elegant lobby, the Barclay Bar & Grill offers American and Continental cuisine with French flair in an informal dining atmo...

Amenities & Services

The fitness centre offers cardiovascular and circuit training equipment, saunas and steam rooms. Massage services are available there or in the pri...

SPECIAL PACKAGES

There's always something special happening at an InterContinental hotel. Whether you are looking for a fun-filled getaway or a place to host your n...
New York Barclay
111 East 48th St
New York , NY , 10017-1297
United States
Front Desk +1-212-7555900
Languages spoken by staff
German, English, Spanish, French, Italian, Japanese, Korean, Dutch , Portuguese, Chinese
Pet Policy
One pet per room. Dog must weight 70 lbs.or less. Dog should be nonaggressive and leashed at all times in public area and not be left alone in room. If dog is barking then the guest will have to depart the hotel. Must be registered with front desk.
Pet Fee $25.00 per night
CHECK-IN

3:00 PM

CHECK-OUT

12:00 PM

Late Check out Available
Accessibility
Service animals allowed
18 Room(s) with Accessibility Standards
Parking
Guest Reviews
Rated

4.1

out of

5

 by

1245

reviewers.
Rated

5.0

out of

5.0
 by
Fruitcake
Great beds and service
We stayed at the Crowne Plaza for four nights. The hotel is in a great location. I loved the fact I could buy a latte in the lobby first thing in the morning although the room did have coffee making facilities. The bedroom was lovely, the tv huge and offered a great choice of tv and films. The service was very good from start to finish. The fact that the hotel is so central is excellent as you are not too far from anywhere and the good restaurants/theatres are a short walk away. All in all a great place and will definitely stay again.
April 11, 2013
Rated

3.0

out of

5.0
 by
MrLister
Small Rooms even for New York
I wrote in advance to inform the Hotel of a family celebration and received a lovely reply very quickly stating we would be looked after.The experience didn't live up to the promise.First room was a small smoking room and the second room,a fantastic upgrade,was in fact the same size,non smoking room on a corner!. No mention or record of my communication to inform them of a family celebration and because I was staying with my points it was made very clear that it was a massive favour that I would be given lounge access for the duration despite being a Platinum Card Holder. When will they understand that to get the points for the stay I have spent thousands of pounds with their brand. On the plus side the Hotel has a great location and the reception staff were very pleasant.
April 9, 2013
Rated

5.0

out of

5.0
 by
GeorgiaL
Wonderful hotel and great staff
We stayed at the Crown Plaza during April and had an amazing experience. This is our third time at this hotel and will definitely go back. The staff was extremely pleasant and made sure our stay was comfortable. A special thank you to the front desk who took care of our needs.
April 6, 2013
Rated

5.0

out of

5.0
 by
MaryBeth35
clean comfortable rooms and convenient!
When staying in midtown Manhattan, this hotel has it all. The location can't be beat and despite being in the middle of Times Square the rooms are very restful and surprisingly quiet. We found the beds comfortable and the staff pleasant and helpful.
April 6, 2013
Rated

5.0

out of

5.0
 by
Salbert
Very Convenient Location
The hotel is in prime location in Manhattan with everything you want to visit easily accessible and most of the time at walking distance.
April 6, 2013
Rated

5.0

out of

5.0
 by
Stweis
Great Stay
Just returned from a great stay at the Crown Plaza. As others have stated, its in the heart of everything and don't discount the fact that your staying in a busy tourist area. The hotel staff was professional and attentive. Our room was perfect though as many others have noted, it was a bit warm even though we lowered the temperature. We did utilize the concierge lounge; morning breakfast was adequate and plentiful. We also stopped by the lounge on the main level for an afternoon cocktail and late night dessert, the staff was friendly and provided excellent service. This is a great location for touring the city as it is within walking distances to Rockefeller Center and close to all the subway lines.
April 5, 2013
Rated

5.0

out of

5.0
 by
opietenn
Nice
This is our second trip to NYC and second stay at Crowne Plaza times square. The bed and view has been great on both visits. We really love the location. Would like it better if breakfast was included for that price.
April 5, 2013
Rated

4.0

out of

5.0
 by
Michmo
An Enjoyable Stay!
My daughter and I stayed at this hotel on a shopping and sightseeing trip. The location was perfect, especially for two women travelling alone. We fould the concierge and reception staff to be very friendly, courteous, helpful and efficient, We definitely could not fault them. Our room was on the 45 floor and had lovely views of the river and a limited view of Times Square. We found it to be very comfortable and clean. The one down side to our visit was that the hotel restaurant was only open for breakfast and lunch and was not available for dinner in the evening. Food was served in the bar, but this by no way made up for the lack of a restaurant. It would have been preferable to have been made aware of this in advance. Even so we would still recommend this hotel and would definitely consider staying there again.
April 5, 2013
Rated

4.0

out of

5.0
 by
Sophie88
My room was very comfortable.
This was my families first visit to New York and we were there on a business trip. I would like to say how the young lady at the front desk was exceptionally nice and yet professional. After speaking to her for only a few moments I wish my family and I would have met her on the beginning of our trip instead of checking out. I believe her name was Victoria, She made a memorable impression for me and my family. Thank you Victoria!
April 3, 2013
Rated

1.0

out of

5.0
 by
YayaNC
Don't waste your memories at this hotel.
My dear friend and I took our granddaughters for their first trip to NYC. We planned the experience of a lifetime for these girls. As a part of that, we booked what we thought was an excellent hotel in the heart of Time Square. Before we arrived, we learned that Crown Plaza Time Square's concierge service offers far from excellence in service. After we arrived, we experienced the most inferior hotel customer service that I have ever experienced. As I normally do when visiting this great city, I attempted to contact the Crown Plaza's concierge service. After several emails and voicemails with no response, my friend offered to try to make contact. She secured a confirmation for excellent tickets to "Phantom of the Opera" and expected to receive further paperwork to complete the purchase. Two days later,she had no response. A representative from the concierge desk said "someone dropped the ball." After several conversations, we were could get excellent tickets, but would have to pay an additional $100. When we arrived at the theatre, our tickets were on the back row of the mezzanine. The manager of the concierge service did not respond to us, even after we registered complaints. When we finally got to our room, the toilet was left clogged and it was very warm. We were told that no air-conditioning would be turned on. Our night was uncomfortable, even though left a fan sitting in the middle of the floor. We planned to take late showers, but we had no hot water. We wasted a couple of hours of our special time trying to get the hotel to respond to our requests for service. The hotel operator hung up on us three times. My granddaughter asked to ride the escalator up to the next level, and when we arrived, we were accosted by a very rude hotel representative who scared our granddaughters. No signs were posted at the escalator. The front desk manager spoke with us at check out. He waived our room cost, provided breakfast buffet coupons, drink coupons and transportation to the airport. We appreciated the gesture of good faith, but we would much rather have had a comfortable room, a professional concierge service, and wonderful memories of our hotel experience. I will never visit the Crown Plaza Time Square again, and if you are looking for a quality hotel with excellent customer service in Time Square, I suggest you look elsewhere.
April 2, 2013
Rated

2.0

out of

5.0
 by
S3708
Want to sleep in..you may want to go elsewhere
On check out day In a rm on th 37th floor , the maid woke us up 3 times before 9:30 Starting at 8:30 1 knock- open's door 9:00 knocks on door 9:20 knocks and opens door.On this intrusion I jumped out of bed and had to tell her to stop checkout is noon What happened to the front deck communicationing to the maid service and advise them when a guest checks out and departures Front desk and bartender service was very good
April 2, 2013
Rated

3.0

out of

5.0
 by
POPEYE47
Great Location
We had two double beds in our room as there was four of us staying i found the room is very small for two double beds. The hotel is very central. All the staff are very nice.Dont think i will be back there are better 4 Star hotels at better rates in the same location
April 2, 2013
Rated

5.0

out of

5.0
 by
JEWELS16
AMAZING ROOMS AND STAFF, SPACIOUS, GREAT LOCATION
THE STAFF IS FRIENDLY AND VERY HELPFUL. LOCATED IN THE HEART OF TIMES SQUARE. ROOMS ARE COMFORTABLE, CLEAN AND SPACEOUS. GREAT VALUE. BELLMAN RECOGNIZE YOU AND WELCOME YOU BACK. I'VE STAYED HERE SEVERAL TIMES AND NOT ONE COMPLAINT.
April 1, 2013
Rated

1.0

out of

5.0
 by
CharlieK
disgrace for the Crowne Plaza brand
having stayed at several Crowne Plaza branded hotels in Europe and Asia, this one at Time Square is substandard in more than one field. 1) reserved and paid for a CLUB floor room, but at time of check in was informed that this service was not available at this hotel. Got a breakfast as compensation, but the breakfast is far substandard, of low quality, and not at all a nice interior. 2) also as compensation, got free internet, but at the end of the day, it was charged on the invoice.... 3) at time of check in aroun 1 pm, was informed that no room was available, so needed to wait till 3 pm. At 3 pm, even with platinum status, they assigned me a room next to the elevator, on a lower floor (although my request was for high floor and not near elevator, which happened to be an old noisy elevator).... so asked for another room which was then promptly given on the highest floor 4) furniture in room is old and damaged. Noise insulation is substandard, old doors, ... 5) we had twice no warm water, once which was properly announced in advanced, and once not announced.... One day, used wine glasses were left in the room... 6) platinum status : all over the world, automatically the benefits are granted. In this case, not at all.... at check in counter, priority lane is available, but was told to line up at the normal one... (so why do they have this lane then?), no fruit in room, no free movie rental, etc. etc. Quite surprised as IHG is an American company no? How come the Crowne Plaza in US is so substandard?
March 31, 2013
Rated

5.0

out of

5.0
 by
CCCFam
Helpful Backoffice
The backoffice staff helped me fix an problem that I created: I booked my hotel for the wrong month (Feb instead of March). I noticed my error only after my credit card was charged for my first night stay. I contacted the accounting dept and they let me apply that charge to my correct stay. Many thanks!
March 31, 2013
Rated

4.0

out of

5.0
 by
Cdub
gym, location, staff
work out facility was very nice. location of the hotel is incredible. staff super friendly.
March 29, 2013
Rated

4.0

out of

5.0
 by
dfkaye
Excellent location, service. Helpful staff. Thorougly enjoyed stay.
This is our third stay at the Crowne Plaza Times Square. Location is excellent - looking out on Times Square from restaurant. Above average service from all employees including room service, concierge, restaurant staff - special mention to doorman (Hector), front desk (Ricky). Close to subway, hop on - hop off bus tours, right in the heart of Times Square and Broadway theatre area. Free wi-fi in the lobby area was appreciated - this provided contact with family at home. Hotel was sold out during 2 nights of our visit and noise was not an issue. Room was "business casual" (very nice) with large smart TV. My wife and I highly recommend this hotel.
March 28, 2013
Rated

5.0

out of

5.0
 by
Terri28
Awesome Hotel Stay
This was the 1st time my daughter and I stayed at this hotel and we will definitely be back. We stayed in a corner room with a king size bed. The view was great! Definitely use the Concierge Service they were very knowledgeable and friendly! Also, upgrade to the Continental breakfast, it is well worth it! Can't wait to go back this summer!
March 27, 2013
Rated

5.0

out of

5.0
 by
DaniJoe
Thanks
Front desk staff and manager were excellent! Wife and I could not be happier for our quick stay in NYC. Crowne Plaza Times Square remains our favorite property in NYC. Thanks again for a wonderful stay. Sorry I can't recall names of personnel who assisted us, but everyone was great!
March 27, 2013
Rated

5.0

out of

5.0
 by
Frazier4
Great Experience!
We had a fantastic time on our last visit to NYC! From teh time we walked in to the building to the time we left, everything was perfect! Thank you, again, for such a wonderful experience! We will be back!!
March 26, 2013
Rated

3.0

out of

5.0
 by
TVwatcher
No benefits for platinum members
I used to get free breakfast at this hotel due to my platinum status. I was told that breakfast was no longer a privilege that came automatically. The desk clerk said he would add it but the next morning the key did not open the lounge. This is 2 trips in a row where the key did not work for the lounge. It takes a lot of stays to make it to platinum so one would think that you would get something worthwhile. In any event I also have Diamond at the competition and they still provide breakfast. Very disappointing.
March 26, 2013
Rated

5.0

out of

5.0
 by
cheryl65
Great location, clean, quiet
Great location in Times Square. Rooms are large by NYC standards. Clean, quiet and everyone who worked there very friendly and helpful. Great workout room. Would stay there again!
March 25, 2013
Rated

5.0

out of

5.0
 by
Jinbob
Great Hotel, Great Location
Have stayed at this hotel twice now, this hotel is in a great location and if you are lucky enough to get a room over looking Times Square its even better. My wife and I had taken my 16 year old daughter to NYC for a shopping and site visiting trip. The hotel location is ideal; the staff are very friendly and always helpful. Breakfast is very good quality, staff always topping up your coffee and juice. Would recommend for families or couples
March 25, 2013
Rated

5.0

out of

5.0
 by
Fagen39
Rooms are a little dated but a good size and the location is second to none
Great location, room size, building height, wifi. I would recommend this hotel
March 23, 2013
Rated

5.0

out of

5.0
 by
Papou1938
Nice room/ view
Spacious room w/ view. Excellent service. Great location.
March 23, 2013
Rated

5.0

out of

5.0
 by
sdiggs5
For my wife's Birthday
I booked this hotel for my wife's birthday. The plan was to stay here and attend a broadway play at the La Fontane Theatre. We took the metro north into the city for 30 dollars round trip and were able to walk from grand central station to the hotel. We could then walk from the hotel to the theatre. Okay, the experience. The hotel is beautiful. Once we arrived at the front desk we were received by the receptionist with very well. All the staff were very helpful and especially accomodating towards my wife's birthday. They through in a lot of extras. Room upgrade, bottle of champagne, free drink at the bar. My wife and I did not want to leave and wish we were staying longer. The bed was very comfortable as well. I believe we had a suite on the 39th floor. We had two bathrooms and they were very chic. The only con is that I noticed a couple things left behind by the last guest. A eye make up container was hidden behind the TV and a note pad was hidden behind the curtain. The cleaner I am sure did not see it.
March 23, 2013
Rated

4.0

out of

5.0
 by
AnaBR
Used to be better.
This is probably the fifth time I stayed at the CPTS and was probably my worst experience. Every morning we had to struggle with the shower to get the hot water running, we didn't bother calling the hotel staff because we could tell it was a problem with the hotel heating system, so we just found our way around the problem. The magnifying mirror in the bathroom didn't light up, as it should. The room curtains would not stay completely closed. The air conditioner/heater didn't seem to be working properly, since I tried lowering the room temperature (bellow 68°F) and it just wouldn't work. Bathroom amenities weren't refilled on a daily basis either. And last, I do find the room a bit dark. On the positive side, sleeping experience at CPTS is always wonderful, since pillows are perfect! Breakfast is great as is the restaurant's staff.
March 22, 2013
Rated

4.0

out of

5.0
 by
GailW83
Great Location and Comfortable Room
If you are in New York to see broadway shows and be in the center of the action, this hotel is in an excellent location. Right on Times Square and within walking distance to all the Broadway theaters. The room was very comfortable. We had 4 people in the room and had no issues with the amount of space in the room. The breakfast in the concierge lounge was also very good and had a nice variety of selections.
March 22, 2013
Rated

5.0

out of

5.0
 by
JW1965
First time to NYC
It was our first visit to NYC. This hotel is in a great location and was beautiful, clean and the staff was very helpful.
March 21, 2013
Rated

5.0

out of

5.0
 by
TWharton63
Excellent place to stay...GREAT location!!!
The staff were awesome and very helpful! We did have a problem with the A/C being turned off due to the cool/cold weather. But the rooms were warm. We opened the window, which allowed street noise in. The staff did provide us with a fan, but it had a 2 hour timer on it so, once you were asleep it would turn off. The cleaning staff was awesome. Miliah had the hotel provide us a nice bottle of wine and fruit in celebration of my husbands birthday. Since he wasn't in NYC with us and he was keeping the grandkids. It was wonderful!! I highly recommend this hotel, and when I return to NYC, this will be where I will stay again!!
March 21, 2013