Skip Navigation
English
|
|
|
|

Sign In

Book online or call: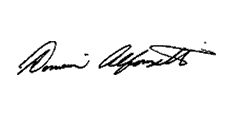 A CLASSIC, ELEGANT LUXURY HOTEL IN MIDTOWN MANHATTAN
Enjoy significant savings! The InterContinental New York Barclay's closing-for-renovation date is set to begin at the end of summer. Starting June 27, the hotel will offer all services except in-room dining, mini bar and banquet events. Visit the Barclay Bar & Grill for its renowned Natural Power Breakfast and all other meal and refreshment needs.
HOTEL HIGHLIGHTS
Restaurant & Lounges

Located off the hotel's elegant lobby, the Barclay Bar & Grill offers American and Continental cuisine with French flair in an informal dining atmo...

Amenities & Services

The fitness centre offers cardiovascular and circuit training equipment, saunas and steam rooms. Massage services are available there or in the pri...

SPECIAL PACKAGES

There's always something special happening at an InterContinental hotel. Whether you are looking for a fun-filled getaway or a place to host your n...
New York Barclay
111 East 48th St
New York , NY , 10017-1297
United States
Front Desk +1-212-7555900
Languages spoken by staff
German, English, Spanish, French, Italian, Japanese, Korean, Dutch , Portuguese, Chinese
Pet Policy
One pet per room. Dog must weight 70 lbs.or less. Dog should be nonaggressive and leashed at all times in public area and not be left alone in room. If dog is barking then the guest will have to depart the hotel. Must be registered with front desk.
Pet Fee $25.00 per night
CHECK-IN

3:00 PM

CHECK-OUT

12:00 PM

Late Check out Available
Accessibility
Service animals allowed
18 Room(s) with Accessibility Standards
Parking
Guest Reviews
Rated

4.1

out of

5

 by

316

reviewers.
Rated

5.0

out of

5.0
 by
9heather9
All around great experience
What a great experience. The front desk employees were extremely helpful when I had an unexpected emergency come up. They faxed documents for me multiple times and took phone messages for me as my phone reception in the various locations was hit or miss. Breakfast: I always attempt to eat healthy breakfast. I was able to enjoy boiled eggs, turkey sausage, Greek yogurt and fresh fruit. Room: was clean and the air conditioner worked perfectly! Location: just a hop skip and jump to time square. Dinner: make sure to have your dinner plans ahead of time. Most restaurants on the block closed around 7 pm
June 13, 2014
Rated

5.0

out of

5.0
 by
roddy51
Our Stay at Holiday Inn Express Fifth Avenue, New York, NY
Our stay was quite enjoyable at this hotel. The staff was friendly, courteous, helpful and attentive to our needs. The location was excellent, close to all the major Manhattan sights, all within walking distance of the hotel. The hotel was clean, neat, and offered customer amenities afforded an IHG Rewards member.
June 12, 2014
Rated

5.0

out of

5.0
 by
Country Mouse
Great stay for business in midtown area.
Very clean room and facility. Friendly and helpful staff.
June 10, 2014
Rated

1.0

out of

5.0
 by
Fred452
Poor housekeeping
Items including hair, a hairpin, and a wet rag were left in the room. Sheets had holes and the bathmat was frayed. A pillow had a foul odor that was apparent when you walked in to the room but went unnoticed by housekeeping for two days (until I left a note). Other features of the hotel were adequate but nothing exceeded expectations.
June 9, 2014
Rated

4.0

out of

5.0
 by
Pal 6160
Room Generally
Whilst we found the room to be clean and large enough for our party of 3, the wardrobe was far too small so we used lights and door handles for additional hanging space. The air-con system wqas not modern woth preset fan and temp levels. This caused draughts or noise. The noise at the rear of the building which we faced, was extremely noisy and when opeing the window for fresh air, we found it to be intrusive.
June 9, 2014
Rated

2.0

out of

5.0
 by
Shawn7
Quality is below typical HolidayInn standards
Lobby and breakfast areas are poor. Room is ok. Not worth using points as poor value for points.
June 5, 2014
Rated

3.0

out of

5.0
 by
SG Business traveller
Easy to get around
The location of the hotel is good. Just 10 minutes walk to Rockefella Center and Times Square. If you just need a place to sleep, this is recommended. Strongly advise against opening the windows as the fumes from the restaurant's kitchen will get into your room. Those travelling with kids will find the availability of hot water really handy.
June 1, 2014
Rated

5.0

out of

5.0
 by
loca08
complete
Will be back, felt safe as home, good rest, very easy to use. the hotel takes care of everything. great location, fun.
May 31, 2014
Rated

4.0

out of

5.0
 by
JanieTalks
Small, but conveniently located
The staff was friendly and knowledgeable, the room was very clean and the mid-town location is perfect if you want to explore NYC. The cons are all related to space which I am pretty sure is the case with any room in the city. Our room was very small, to the point that two people could not pass through the room without one person stepping to one side of the bed. This wasn't a big problem as we spent very little time in the room. The breakfast area is more than just small...it is downright cramped. Although the breakfast foods looked typical and plentiful, we only ate there one day out of six because we could not find a place to sit. Luckily there are several places close by to grab a resonablly priced breakfast. Overall, I would stay there again as well as recommend it to a friend.
May 25, 2014
Rated

4.0

out of

5.0
 by
Road warrior 306
Great location
Overall a good value for NYC. Great location, but small rooms and very, very small lobby. Since the lobby is so small, it's much easier to take breakfast back to your room. Breakfast is suppose to be from 6 AM - 10 AM, but they just start setting it up at 6AM...wait until 6:30 then most of it will be out. We were suppose to arrive on Friday night, but flight got cancelled due to bad weather in NYC area and could not get out until Saturday morning. Call hotel at 3:30PM on Friday to cancel that night, but was told "sorry, but we are still charging you for tonight." The upside is we got to check in early on Saturday morning..
May 24, 2014
Rated

5.0

out of

5.0
 by
Wallen07
Great
Hotel is located in a great area! Lots to see and do. Lobby is quite small and cramped but it works.
May 13, 2014
Rated

4.0

out of

5.0
 by
LJB2014
All in All Quite Good
Although the room was small in dimensions, it was very well quipped and very comfortable. The staff was very friendly and helpful. The breakfast left something to be desired, but was satisfactory, except for the crowds every morning that made finding a seat sometimes problematic. The price certainly was not cheap, but considering the great location and the price of other nearby hotels in midtown, fairly reasonable. We would recommend it to others.
May 7, 2014
Rated

5.0

out of

5.0
 by
CarolLK
Great Location and Hotel for First New York Stay
I was really pleased with my stay. The bedding was awesome and the staff were very friendly. Just a general comment, (for any hotel in general) would love for the side chair to be a recliner. I fly alot, and having a place to elevate my feet helps with the swelling ankles. Also wish it would be possible to include a microfridge in the room as is standard with most HI Express properties, however I know space is at a premium in New York, and not really sure where it could be put. The location can't be beat! Tromped all over Manhattan during my free time away from seminar. Didn't take any time at all to get where I wanted simply by walking.
April 29, 2014
Rated

5.0

out of

5.0
 by
Randy976
Great Location
This hotel is only half a block off of 5th Avenue. It's only a few miutes walk to Grand Central Station, Times Square, Rockerfeller Center and the shops on 5th Ave. We arrived early and they held our luggage til we came back for check in. The staff was very polite and the room was decent. Breakfast was good and very easy check in and check out. We will most likely stay here again when we visit New York again.
April 26, 2014
Rated

4.0

out of

5.0
 by
MikeS.
Helpful and friendly staff.
Staff was excellent, very helpful and very friendly. This was our first stay in NYC so I was shocked by the room and lobby size. They were tiny! We were close to everything we wanted to see and do so that was a plus. Overall our experience was good.
April 23, 2014
Rated

5.0

out of

5.0
 by
PETER de Mazatlan
Excelente ubicación y calidad de servicio.
La excelente ubicación del hotel que te mantiene cerca de las principales atracciones en el midtown de Manhatan aunado a la excelente calidad de servicio que ofrece el personal del hotel que siempre está dispuesto a auxiliarte con una agradable sonrisa las 24 horas del día hacen que tu estancia en el hotel sea una agradable experiencia. Te recomiendo te hospedes aquí.
April 19, 2014
Rated

5.0

out of

5.0
 by
Succulent
Great Service!
The staff were outstanding as they made us feel very welcomed. The room was great and the daily breakfast was very good. Glad to see they had hot/cold items along with healthy choices. I would definitely stay here again my next trip to NYC.
April 17, 2014
Rated

5.0

out of

5.0
 by
JB521
Great hotel in the heart of it all!
We spent two nights at the Holiday Inn Express and found the property to be exactly what we were looking for - a relaxing place to unwind after spending all day in the city! After running a half marathon in Central Park, it was great to walk back to the hotel and relax before heading to a Yankees game that evening! Great access to all the shopping, Bryant Park, any shows you want to attend, and great food! Would stay here again for sure!
April 17, 2014
Rated

3.0

out of

5.0
 by
Peter18
Decent stay in the middle of Manhattan
The room was small, but has everything one needs and was clean. The complimentary breakfast was ok for one night, but the breakfastroom is a small space for a lot of people with a limited choice, so for the second morning I went to a nice restaurant a couple of meters down the road. This hotel is perfect for a short stay in the Big Apple, it's close to a lot of highlights. The staff is friendly and helpful. Two elevators are too few for the building, in the morning I had to wait 15 minutes to get one. In short, good hotel, don't expect too much.
April 15, 2014
Rated

5.0

out of

5.0
 by
KatP
Clean and comfortable
Staff is great hotel is clean my only comment is to somehow improve the breakfast area - in the winter it is cold due to the proximity of th entrance.
April 2, 2014
Rated

5.0

out of

5.0
 by
RN3613
staff had great information
staff were spot on with referrals for sights and food, recommended the Italian place next door and was the best food and service ever! Close to time square and just down from grand central, even handicapped I was able to walk pretty much where I wanted to go, thanks to staff directing me in the most direct way.
April 2, 2014
Rated

1.0

out of

5.0
 by
mmmmmmmmm63
all good
Out side noise was loud on 5th ave- Kelly was especially helpful on Wed night-
March 30, 2014
Rated

5.0

out of

5.0
 by
Marigot
Hotel has everything I need.
Great as always! Great location! Barbara McLoughlin
March 20, 2014
Rated

4.0

out of

5.0
Responsive and thankful
I've stayed at this particular Holiday Inn Express before and I will continue to come back. This trip was made interesting by having the water on the 22nd floor not work. Every now and then it would piddle out of the faucet and after I called the front desk, they told me that in fact there was an issue and they were working on it. I had a few high level appointments that day and needed to shower so they gave me room 102 which was right by the elevator to shower in. I went downstairs and took my shower, then after asking the desk how long before the water would be reactivated on 22nd level, I opted to move everything into #102. They tried to talk me out of it because of the noise level and I explained it was no big deal and this way they didn't have to clean the room again for another 2 days. I enjoyed the stay on the bottom level and never thought twice about it. I was able to get a late checkout and they put my bags in the holding area and my last day was spent working in the lobby waiting for the right time to leave. I will continue to book my stays in NYC at this address. Always a pleasure.
March 17, 2014
Rated

4.0

out of

5.0
 by
KR Chen
Great Service, Comfortable Room
Felt welcomed at the front desk. Staff was friendly. Only thing was there was no water provided and we have to buy our own water for the duration of our stay. If drinking water can be provided, the stay would be perfect.
March 14, 2014
Rated

5.0

out of

5.0
 by
JV51
A Great Place To Stay
This hotel is a great place to stay while visiting Manhattan. It is very close to the theater district and Times Square. It is also not far from Central Park. With its close proximity to the subway, you are literally minutes away from any place you want to visit while in the city. This coupled with the staff and service of the hotel makes your stay most comfortable and pleasant. We could not have asked for a better place to stay while we combined business and pleasure while in the city!
March 12, 2014
Rated

2.0

out of

5.0
 by
JMiller
Avoid if Possible
I was staying at this hotel for 19 nights, first night that I arrived the deadbolt on the door was not functioning, the next day maintenance tried to resolve this but when he attempted to fix this the door did not lock properly and had to stay another night of an unsecured room . No where was it mentioned that construction was going on at the property and the the contractors will be using 1 of the 2 elevators for guest, being on the 20th floor its not an option to take the stairs up and down. I was promised by one of the PM Front Desk agents that I would get a refrigerator because I was an extended stay guest but none were available that night, next morning the AM Front Desk agent did not have a clue what I was talking about and wanted to charged me $25.00 One night of my stay it took over an hour to get hot water to my room, the front desk stated that one of the boilers was not functioning
March 11, 2014
Rated

3.0

out of

5.0
 by
Rick*1952
Honest Staff
I left my watch behind and was contacted by House keeping so that they could return the watch, they were willing to mail it to me but I was in town the next day and they held it at the front desk. I have never had the experience of having house keeping go the distance to call with a found item. Thank You and you should that them, they made me a return customer.
March 10, 2014
Rated

5.0

out of

5.0
 by
zeppelin
Grat location for value!
Recommend this hotel. Location is ideal for visiting NY. Rooms and hotel overall are clean. Staff is helpful. Convenient breakfast.
February 24, 2014
Rated

5.0

out of

5.0
 by
Ande39
Comfortable and Quiet Rooms...great value!
This was our fourth time staying at this particular Holiday Inn Express, and we plan to return again. For the money it is hands down the best value in town! The only draw back being the very small eating area for breakfast. The staff is courteous and prompt and the rooms are always clean and comfortable. The location is perfect for our needs. I would recommend this hotel to anyone who is on a budget but would like to have an "above your budget" experience.
February 13, 2014