Skip Navigation
English
|
|
|
|

Sign In

Book online or call: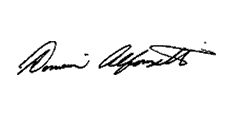 A CLASSIC, ELEGANT LUXURY HOTEL IN MIDTOWN MANHATTAN
Enjoy significant savings! The InterContinental New York Barclay's closing-for-renovation date is set to begin at the end of summer. Starting June 27, the hotel will offer all services except in-room dining, mini bar and banquet events. Visit the Barclay Bar & Grill for its renowned Natural Power Breakfast and all other meal and refreshment needs.
HOTEL HIGHLIGHTS
Restaurant & Lounges

Located off the hotel's elegant lobby, the Barclay Bar & Grill offers American and Continental cuisine with French flair in an informal dining atmo...

Amenities & Services

The fitness centre offers cardiovascular and circuit training equipment, saunas and steam rooms. Massage services are available there or in the pri...

SPECIAL PACKAGES

There's always something special happening at an InterContinental hotel. Whether you are looking for a fun-filled getaway or a place to host your n...
New York Barclay
111 East 48th St

New York

,

NY

,

10017-1297

United States

Front Desk

+1-212-7555900
Languages spoken by staff
German, English, Spanish, French, Italian, Japanese, Korean, Dutch , Portuguese, Chinese
Pet Policy
One pet per room. Dog must weight 70 lbs.or less. Dog should be nonaggressive and leashed at all times in public area and not be left alone in room. If dog is barking then the guest will have to depart the hotel. Must be registered with front desk.
Pet Fee $25.00 per night
CHECK-IN

3:00 PM

CHECK-OUT

12:00 PM

Late Check out Available
Accessibility
Service animals allowed
18 Room(s) with Accessibility Standards
Parking
Guest Reviews
Rated

4.1

out of

5

 by

337

reviewers.
Rated

5.0

out of

5.0
 by
rugoofylori
It was a good time
Good value, Good location, Very clean and Pleasant
July 23, 2014
Rated

5.0

out of

5.0
 by
Ibucamm
Great location
The hotel was in a great location for the places we wanted to see. The staff was friendly and helpful. The room was very clean and quiet. The beds were very comfortable. Would definitely stay here again.
July 22, 2014
Rated

5.0

out of

5.0
 by
Aunt D
Convenient, comfortable and family friendly!
This was the perfect place to stay when showing my nephew around New York for his first visit. It was easy walking distance from Grand Central, Times Square, and all major midtown attractions. I am looking forward to using this hotel again.
July 17, 2014
Rated

5.0

out of

5.0
 by
Jaguar03
Suzanne
My husband and I arrived in the city too early to check in but the front desk graciously allowed us to store our luggage so that we could do some sight seeing. The room was very clean and quiet. Breakfast was great and the staff was outstanding. Friendly, welcoming and very helpful. Great value! Thanks for a great stay.
July 14, 2014
Rated

2.0

out of

5.0
 by
tymaine
Value for money
Hotel close to time square. Value for money, but is a little out dated.
July 10, 2014
Rated

3.0

out of

5.0
 by
Werlen
Noisy Air Condition and small room for 3 people
The room was noisy with a malfunctioning Air Condition. The room was very small for 3 people. I wish the room were same as Holiday inn express Brussels Airport. I like this hotel the fact that it is located in the center of New York, Time square, in the middle of bisiness center.
July 8, 2014
Rated

2.0

out of

5.0
 by
BaseballTripper86
Filthy.
I've traveled exclusively IHG for three to four years now and am finally cashing in points for free rooms. I've accumulated over 250,000 points since I started using IHG on business, so it's about time, right? Wife and I checked into this place on Tuesday, July 1 and out on Thursday, July 3. We were in NYC for the first time and the location was perfect - right near Times Square, lots to do, etc. We arrived at 10 and asked to check our bags so we could go sight-seeing. They obliged and took our backpacks - and told us to come around 1 PM, even though check in was at 3. We decided to give them extra time and came back at 3...our room wasn't ready and the front desk got very uppity with me when I asked why it wasn't. "Well, we're upgrading you to a suite, so you shouldn't worry about waiting," was the response. Real quick - I'm platinum, lady. I don't have to ask for that - it's automatic if it's available. I digress, though, and we waited for a half an hour watching TV in the lobby until they finally had our room ready. (No towels, though. They said they'd drop those off by 6 PM, which was disappointing that we didn't get to shower in our room after a day of walking and subway riding.) I didn't report this because, honestly, I didn't trust the hotel staff, but the room was filthy when we walked in. The sheet covering the bed was stained with something that looked like fecal matter. We ended up ripping it off and sleeping on our own blankets. The room, for a suite, was super cramped and very outdated. I get it- it's NYC, not a small city, and you're going to get that. But I shouldn't ever have to worry about the cleanliness of the room. If we go back to NYC soon, I will most definitely not stay at this location. I was super, super disappointed.
July 6, 2014
Rated

5.0

out of

5.0
 by
Pittsburgh Chad
Excellent location
This Holiday Inn Express is in an excellent location. We were able to walk easily to Broadway, Times Square, the Today show. We purchased tickets for the Grayline bus tours, which took us everywhere else we wanted to go in the city, while giving us the history of each area. We never had to use a taxi or the subway. This worked out perfectly for us. Also, having driven in, the parking for $35 a day was a great deal. The breakfast, parking, and location are the prime reason we've stayed at this location in NYC both times we've traveled there. There were a lot of people eating at the same time. There was only one worker trying to replenish everything, and it was hard for her to keep up. She seemed stressed, frazzled, and wasn't the most pleasant. The pancake machine was broken or out of batter. The bacon was a hot commodity and often was empty. There was no orange juice. But it still was a welcome warm breakfast with coffee, eggs, and sausage. This is a great location, a very nice staff, and an excellent place to stay. We highly recommend it.
July 3, 2014
Rated

3.0

out of

5.0
 by
girlfriend57
room service
I did not get coffee after the cleaning. Went downstairs to get they said I had to have someone bring me some. I did not want to wait.
June 29, 2014
Rated

4.0

out of

5.0
 by
Candyapplejad
Clean & comfortable
This makes a great choice. Walking distance to Times Square, shopping & theaters. Hotel was clean, comfortable, and affordable. We were pleasantly surprised how quiet it was at night. Would stay here again. Only disappointment was no valet parking but there is a garage (hotel gives you a voucher for discounted price) right around the corner.
June 26, 2014
Rated

3.0

out of

5.0
 by
Possibility
Good relaxation but Poor room space
I spent 6 nights at this hotel but overall was somewhat dissappointed in relation to my expectation. The room space is small and I can hardly move around the room. No place to keep my luggage and feel free. This room seem to be less than 6 square meters! The location is good for moving around and shoping and going to church etc but lack a touch of finesse for HIE brands. one striking thing about the room is that I always have to open the rest room door to allow the entrance door open well, sometimes to enter the room I have to move into the restrom and navigate out to gain access. This made me really uncomfortable. I will not stay in this hotel again because the spaces are choked up even the elevators, the break fast area and front desk were all cheated in space. I was upset initially because I do not think that the price I paid per night is really worth it.
June 26, 2014
Rated

5.0

out of

5.0
 by
Indyforbusiness
Indyforbusiness
My overall stay for this locaction was excellent. Great location with freindly staff. For New York the rooms a great size. Breakfast had a nice variety of items all fresh and hot.
June 23, 2014
Rated

5.0

out of

5.0
 by
Venas
Magníficos días en Holiday Inn 5th Avenue NYC.
El Hotel está muy bien situado, a 30 m de la 5th Avenue y a 150 m de la 42th St o del Rockefeller Center. El personal de la recepción, apoyo y limpieza es muy atento y eficiente en sus atenciones, a pesar de que el hotel siempre está lleno y los espacios son relativamente reducidos, hacen que la estancia sea muy placentera, El desayuno es abundante y hay varias opciones, pero sería importante extender 1 h más el desayuno porque hay mucho amontonamiento entre 9 y 10 AM; tal vez hasta las 10·30 u 11 h. El precio es alto en comparación con otros hoteles que ofrecen mayores espacios tanto de habitaciones como de sitios comúnes del Hotel (Lobby, reto, etc), pero NYC es una ciudad muy sobrevalorada en cuanto a sus costos de hospedaje o rentas.
June 22, 2014
Rated

1.0

out of

5.0
 by
woofiecooper
Nice rooms
The rooms were comfortable, the lobby, a little cramped . The staff was great about getting us everything we needed. the rate for parking was very good. The front desk has issues.
June 21, 2014
Rated

2.0

out of

5.0
 by
robert2001
Poor choice in New York
I go out of my way to stay with the Holiday Inn Express Brand and have stayed in their properties from coast to coast. I have found them to be a good value and a comfortable room. My stay in New York was a disappointment. While the staff was outstanding, the property was one of the worst hotel experiences ever. I travel to New York often and have stayed in many brands there, so while people may say that all rooms in New York are small, this simply is not true. This room was the smallest I have ever seen, including rooms in Japan. During my week in New York, rooms at a luxury boutique hotel, one block over were priced $20 per night higher. Another large chain in Times Square was just a little more than that. Both of those hotels have much larger rooms and more amenities, including restaurants, room service, large common areas and a more luxurious feel. I chose HI Express to be loyal to the brand. I was saving about 6 or 7% on the room and felt good about the decision until I arrived and saw the true nature of this property. I had prepaid (on the HIEXPRESS website) the room to save money (the only reason it was actually cheaper than the above mentioned hotels). So, there was no way to just stay the first night and move. Unless this hotel radically reduces its rate, I would stay far away.
June 20, 2014
Rated

2.0

out of

5.0
 by
KathrynKathyKate
Mildew air conditioner
The hotel hallways are so narrow that I had to back my dad's wheelchair towards room because I couldn't even squeeze by to open door. I woke up with a headache 3 days in a row and decided to turn off air conditioner because that had been running for those 3 nights. After turning it off, no more headaches. When I did turn it on to cool off room , the smell of mildew was so strong. There is a pamphlet shelf down in lower level for attractions and things to do. Maid parked her cart in front of it. I was on one side picking pamphlets And was trying to get around cart to look at them and maid walked by and looked at me then walked away. Down in the lower level there are vending machines. These only take 1 dollar bills and the credit card machine was not working. A man walked by in a suit so I asked him if he worked there. He said he was head of customer relations. He tried to get credit card to work and no luck. I told him about the maid with the cart and he told me that was a housekeeping issue. Really??? Isn't customer relations making sure customer is happy? That was ridiculous. Now the food, the scrambled eggs had a taste I have never tasted. They were so nasty. Maybe others complained because they didn't serve them again. I was there 6 nights. The girls replenishing the food were rude. They didn't say excuse me they just pushed in and swapped out the serving dishes. Some days the cinnamon rolls were warm and other days they were cold. I was waiting for elevator one day and it opened up on my floor and maid was there with huge bag of towels. I had my dad in wheelchair. She looks at me and says "sorry" , closes door and goes up 3 floors and holds the elevator there knowing we are waiting. Maids also leave bags of garbage and bags clean linens in the narrow hallways so getting a wheelchair around is challenging. The final day, the electrical for the breakfast area went down so all the food was cold. I would not recommend this hotel to anyone and I will not stay there again. They wouldn't even help me get a cab. I asked and I was told no. Classy
June 19, 2014
Rated

3.0

out of

5.0
 by
Swaziqueen
Best location
I had the most quiete room at the back of the hotel. There was no view but the best part for a good nite sleep. I had a great stay.
June 19, 2014
Rated

5.0

out of

5.0
 by
ErnestC
Great Stay
This is NYC expensive for what you get but the hotel was walking distance from the action and many other attractions.
June 19, 2014
Rated

5.0

out of

5.0
 by
QAMgr
Breakfast
Breakfast area is small and crowded at peak times. Probably cannot do much about that. Food quality of eggs in particular, needs improvement. May want to add waffle irons or similar for variety but space may be an issue. Elevator service was surprisingly fast.
June 15, 2014
Rated

5.0

out of

5.0
 by
for cats
great service
I would like to commend Eleacer the manager for his excellence. I had a problem with the billing and he handled it with ease, intelligence and a great smile. He put me at ease about the situation immediately. He could have advised me to handle it myself through the IHG system but he did it all for me. Later when I had a question he again not only remembered me but assured me it was taken care of to my liking and I could call him if anything changed. He is so wonderful!
June 14, 2014
Rated

5.0

out of

5.0
 by
grt42btexan
Great place for weekend in the city
If you need a good clean comfortable place right in the heart of NYC this is it. Very nice and includes breakfast! My girls and I were able fly into EWR get to this hotel and shop till our hearts content. Great location makes walking anywhere easy. Loved the friendly front desk manager who helped us navigate the city. Will definitely use this hotel in the future for our trips to NYC.
June 14, 2014
Rated

5.0

out of

5.0
 by
9heather9
All around great experience
What a great experience. The front desk employees were extremely helpful when I had an unexpected emergency come up. They faxed documents for me multiple times and took phone messages for me as my phone reception in the various locations was hit or miss. Breakfast: I always attempt to eat healthy breakfast. I was able to enjoy boiled eggs, turkey sausage, Greek yogurt and fresh fruit. Room: was clean and the air conditioner worked perfectly! Location: just a hop skip and jump to time square. Dinner: make sure to have your dinner plans ahead of time. Most restaurants on the block closed around 7 pm
June 13, 2014
Rated

5.0

out of

5.0
 by
roddy51
Our Stay at Holiday Inn Express Fifth Avenue, New York, NY
Our stay was quite enjoyable at this hotel. The staff was friendly, courteous, helpful and attentive to our needs. The location was excellent, close to all the major Manhattan sights, all within walking distance of the hotel. The hotel was clean, neat, and offered customer amenities afforded an IHG Rewards member.
June 12, 2014
Rated

5.0

out of

5.0
 by
Country Mouse
Great stay for business in midtown area.
Very clean room and facility. Friendly and helpful staff.
June 10, 2014
Rated

1.0

out of

5.0
 by
Fred452
Poor housekeeping
Items including hair, a hairpin, and a wet rag were left in the room. Sheets had holes and the bathmat was frayed. A pillow had a foul odor that was apparent when you walked in to the room but went unnoticed by housekeeping for two days (until I left a note). Other features of the hotel were adequate but nothing exceeded expectations.
June 9, 2014
Rated

4.0

out of

5.0
 by
Pal 6160
Room Generally
Whilst we found the room to be clean and large enough for our party of 3, the wardrobe was far too small so we used lights and door handles for additional hanging space. The air-con system wqas not modern woth preset fan and temp levels. This caused draughts or noise. The noise at the rear of the building which we faced, was extremely noisy and when opeing the window for fresh air, we found it to be intrusive.
June 9, 2014
Rated

2.0

out of

5.0
 by
Shawn7
Quality is below typical HolidayInn standards
Lobby and breakfast areas are poor. Room is ok. Not worth using points as poor value for points.
June 5, 2014
Rated

3.0

out of

5.0
 by
SG Business traveller
Easy to get around
The location of the hotel is good. Just 10 minutes walk to Rockefella Center and Times Square. If you just need a place to sleep, this is recommended. Strongly advise against opening the windows as the fumes from the restaurant's kitchen will get into your room. Those travelling with kids will find the availability of hot water really handy.
June 1, 2014
Rated

5.0

out of

5.0
 by
loca08
complete
Will be back, felt safe as home, good rest, very easy to use. the hotel takes care of everything. great location, fun.
May 31, 2014
Rated

4.0

out of

5.0
 by
JanieTalks
Small, but conveniently located
The staff was friendly and knowledgeable, the room was very clean and the mid-town location is perfect if you want to explore NYC. The cons are all related to space which I am pretty sure is the case with any room in the city. Our room was very small, to the point that two people could not pass through the room without one person stepping to one side of the bed. This wasn't a big problem as we spent very little time in the room. The breakfast area is more than just small...it is downright cramped. Although the breakfast foods looked typical and plentiful, we only ate there one day out of six because we could not find a place to sit. Luckily there are several places close by to grab a resonablly priced breakfast. Overall, I would stay there again as well as recommend it to a friend.
May 25, 2014