Skip Navigation
English
|
|
|
|

Sign In

Book online or call: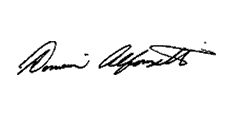 A CLASSIC, ELEGANT LUXURY HOTEL IN MIDTOWN MANHATTAN
Enjoy significant savings! The InterContinental New York Barclay's closing-for-renovation date is set to begin at the end of summer. Starting June 27, the hotel will offer all services except in-room dining, mini bar and banquet events. Visit the Barclay Bar & Grill for its renowned Natural Power Breakfast and all other meal and refreshment needs.
HOTEL HIGHLIGHTS
Restaurant & Lounges

Located off the hotel's elegant lobby, the Barclay Bar & Grill offers American and Continental cuisine with French flair in an informal dining atmo...

Amenities & Services

The fitness centre offers cardiovascular and circuit training equipment, saunas and steam rooms. Massage services are available there or in the pri...

SPECIAL PACKAGES

There's always something special happening at an InterContinental hotel. Whether you are looking for a fun-filled getaway or a place to host your n...
New York Barclay
111 East 48th St

New York

,

NY

,

10017-1297

United States

Front Desk

+1-212-7555900
Languages spoken by staff
German, English, Spanish, French, Italian, Japanese, Korean, Dutch , Portuguese, Chinese
Pet Policy
One pet per room. Dog must weight 70 lbs.or less. Dog should be nonaggressive and leashed at all times in public area and not be left alone in room. If dog is barking then the guest will have to depart the hotel. Must be registered with front desk.
Pet Fee $25.00 per night
CHECK-IN

3:00 PM

CHECK-OUT

12:00 PM

Late Check out Available
Accessibility
Service animals allowed
18 Room(s) with Accessibility Standards
Parking
Guest Reviews
Rated

4.1

out of

5

 by

1279

reviewers.
Rated

1.0

out of

5.0
 by
omahmed
unsatisfied 1st stay
unexpected service, we booked and paid full amount to guarantee the connected rooms offer mentioned on your web site.also we asked for birthday cake for my son as a surprize to be ready in the room we keep sending emails confirming every thing with Mr.Saied , the shock was when we checked in after 16 Hrs flightm the front disc said we have no room available !! although i shoed them the confirmation i have, with no reasons and unaccepted way of describing the problem , we have 3 kids also we waited one and half hour to solve it after calling the supervisor that she even have no potential of how to treat and solve the problem , after along discussion, finally they got connected room (have no idea how )!! and also not the one we asked for it was king bed and not twin beds, it was our first and last visit i think , they reuined the surprize too for my son, the another complain is about the dirtiness in breakfast side, one of the waitiers collecting the left over OJ glasses and bring it to us!! its away of hygeine and standard way of service. thanks and hope you accept every thing as its important for your reputation and standard.
August 25, 2014
Rated

5.0

out of

5.0
 by
Soumbie
Spacious room, great views and excellent service.
I was in Manhattan for 8 nights in total, stayed at 3 different hotels. Crowne Plaza is definitely the best of the lot. I wish I had stayed here for the whole 8 nights. The service was great, location is perfect, in the heart of Times Square. You shop and drop off your bags to your room and then go back down and continue shopping. Highly recommend staying here.
August 25, 2014
Rated

1.0

out of

5.0
 by
DHUB
Bad experience
Where do I begin? First of all my reservation experience for the property was horrible! Should've known then that things were gonna go down hill. Arrived to the property with great front desk personnel. They swiped my card for what was supposed to be only incidentals since I was using my points for my stay. They ended up charging my card $598.00! Also the toilet would not flush. IHG also charged me $160.00 instead of $80.00 for the purchase of additional points. Horrible all around. IHG and Crowne Plaza.
August 24, 2014
Rated

4.0

out of

5.0
 by
Shadow7
So/So Experience
Being a platinum priority club member didn't get me much at this hotel. I stood in the priority check-in line for about 7minutes until I was told no one was staffing it, keep in mind other front desk workers saw me and said nothing. Then when I got to the front of the line they said my room wasn't ready and would let me know when it was, which they didn't. Otherwise the hotel was in good shape, great breakfast buffet and helpful people
August 24, 2014
Rated

4.0

out of

5.0
 by
Mr&MrsR
Great location to see New York
At check-in, we were treated appropriately as Gold Elite Members. As it was a special occasion visit for us, we were given a room overlooking Times Square. Big treat, so thanks! Also, a bottle of wine with some cheese and crackers appeared in our room. Big thanks to Alice and Juliette (who gave us the room and checked us in). Great touch! There was no fridge in the room, so we requested one, which was placed in our room very quickly. As was the leaking shower fixed. Big thanks to Jamie for arranging both. The room was cleaned in the mornings, allowing us to return for 'pit stops' at our leisure. Overall, staff were helpful #especially those mentioned#, the location was great and we had a good stay at this hotel.
August 23, 2014
Rated

5.0

out of

5.0
 by
Sel61
Very Good location
Very central location for tourists in NY, steps from Broadway shows. Close to restaurants, sub-way. Nice bar and music, good breakfast. High speed elevators, good city view. Nice and comfortable rooms.
August 22, 2014
Rated

3.0

out of

5.0
 by
Boyzee
Room
Do not stay in room 3813 - wifi and hot water system very poor.
August 22, 2014
Rated

5.0

out of

5.0
 by
Pickygb
Great experience
We only stayed 1 night, but were very happy with our room. It was quite large by New York standards. Comfortable bed, nice sheets, great shower. Very quiet for a Times Square hotel. We will definitely stay there again.
August 21, 2014
Rated

5.0

out of

5.0
 by
theater lover
Friendly service
The staff at Crown Plaza Times Square Manhattan are very friendly and accomodating
August 21, 2014
Rated

5.0

out of

5.0
 by
BeachMom2014
Perfect location and view
Loved the clean rooms and in the perfect location.
August 21, 2014
Rated

4.0

out of

5.0
 by
Pato1964
Expensive hotel for average services
This hotel was average, with good staff support and location, but very expensive for average ammenities. Some renovation is needed in the showers.
August 21, 2014
Rated

5.0

out of

5.0
Thank you
The location was very good. The amenity of the room is not good enough. *I think that the refrigerator is necessary. *I want the bathtub. The consideration was very good. Thank you for champagne.
August 20, 2014
Rated

5.0

out of

5.0
 by
ReneGC
Excelente Hotel
Super bien ubicado. Muy buen servicio. El único problema es que en la noche hay mucho tráfico en la zona, pero la estación del Metro es muy cerca.
August 20, 2014
Rated

5.0

out of

5.0
 by
Billreview
I Love this hotel
If you are visiting NYC, this is a great property if you want to be in the Time Square area. I got lucky enough to have a corner room that overlooked Time Square. The room was large, clean and comfortable. The restaurant was excellent for breakfast with a large fresh breakfast buffet. My only tiny complaint would be that there is no place to put your soap/shampoo while in the shower other than the floor.
August 20, 2014
Rated

4.0

out of

5.0
 by
Memphis chicks
great manager
They were late having our room ready the first day. But........ we were upgraded to the Presidential Suite Marvelous. Then the second night we had to vacate that suite and were moved to a regular room Since we had to wait on this room, we were given free breakfast buffets. Delicious. Manager, Julia, was so nice. A real asset to this hotel. Servers were very nice, as was the hostess in the restaurant. Need more smiles.
August 19, 2014
Rated

4.0

out of

5.0
 by
Reddy54
A no pressure vacation
Pro's Location, quality of room and bedding, service, Cons Some floors in this hotel have water pressure problems as in our case where the shower pressure was very weak (18th floor) whle our friends on the 23rd floor were raving about the showers. We had this problem on a prior trip also
August 19, 2014
Rated

5.0

out of

5.0
 by
Hicham
Great Hotel in excellent Location
Excellent Hotel in Town Square (49th street). As a platinum member we were upgraded to Corner room in the 29 th floor and we also received free vouchers for Breakfast. Beds were great and rooms cleaned everry day. Special thank to the reception staff. Very helpfull and available to help. will go again for my next visit to NYC.
August 18, 2014
Rated

4.0

out of

5.0
 by
Thyden
"Appreciable"
Except some disagreements with the room cards inactivated and the breakfast prepaid only for 2 although we are 4 in the room. Our family enjoyed our journey in this hotel. very close of Times square. Excellent breakfast and commodities.
August 18, 2014
Rated

5.0

out of

5.0
 by
Route 95 traveler
Best location for Broadway shows.
Fabulous location with Broadway shows within minutes of the hotel. Very comfortable beds in lovely rooms. We are always treated very well as Platinum IHG Members. we have spent 8 nites there so far this summer and we will be back again.
August 18, 2014
Rated

4.0

out of

5.0
 by
Blissg65
Great location!
If you're visiting NY as a tourist then can't get a better location. Just off Times Square this is ideal. We didn't really make use of the facilities, other than breakfast on one morning. This was a reasonable buffet but seemed very expensive compared to the local diners in the area. The rooms were standard NY size but well equipped, clean and comfy. Staff were, in the main, helpful and efficient. If all you're after is somewhere to sleep after a day seeing the sights, then this hotel is a good choice.
August 18, 2014
Rated

1.0

out of

5.0
 by
CCondrich
Horrible service and room!
The hotel is currently renovating and they actually put us on a floor which is currently being renovated. It was dirty. They had plastic on the floors and our room had yet to be renovated. It was old and dirty. And room service even forgot to clean our room the first night. Not a great experience at all!
August 17, 2014
Rated

5.0

out of

5.0
 by
kmlcats15
Excellent Location
This hotel is in a great location. The staff was great. I would highly recommend this hotel.
August 16, 2014
Rated

4.0

out of

5.0
 by
Ladybugforever
Comfy without breaking the bank!
My thirteen-year-old granddaughter and I stayed at the Crown Plaza on Broadway and 49th Street for two nights. We were close to everything, and enjoyed a clean environment, helpful staff, and professional atmosphere. I would definitely stay there again and would recommend it for the above reasons, as well as for a fair price.
August 16, 2014
Rated

4.0

out of

5.0
 by
DDWs2014
The customer service at the end was the best
She called someone to help us at 5:30 am and he found us a taxi right away as we had to be on the train by 6:45. He also helped us with our luggage. Thank you!!! Thank you both! The hotel was clean and the beds were comfortable. The hotel was EXPENSIVE, it actually went up each night we stayed(?), but it was right were we needed to be throughout our time there...tour starting point, Winter Garden Theatre, McD's and several other restaurants and fun places we had picked out. The only drawback was the customer service rep that checked us in. He was not very friendly and this was scary after traveling all day, being tired, and nervous about our first time to NY. Several times through our stay I had questions and went by the front desk...but when I found him working, I just kept going. This person does not represent the hotel very well.
August 16, 2014
Rated

3.0

out of

5.0
 by
fedup15
Disappointing
We stayed at this hotel for 4 nights. Upon Check-in the clerk barely acknowledged us. We booked with a BMW customer rate and as part of it we were to show our car keys to get access to a free upgrade and access to the club lounge if available. We showed our keys and the clerk turned her nose up and seemed unaware of what I was talking about - so I have no idea if we could have had an upgrade or if there is a club lounge. On booking I requested a fridge for diabetic medication, I mentioned this again at check-in and the clerk said she would send one to the room - several hours later nothing had arrived and I had to request it again from guest services, and it then arrived promptly. She also failed to mentioned that the hotel is under refurbishment and that the floor we were allocated was currently affected, the first we knew is when we got out of the elevator to see a sign apologising for any inconvenience and the floor was carpet was covered in plastic. On my reservation I had requested a quiet room away from the lift, our room was one away from the lift and you could clearly here them "ping on arrival". The rooms are in need of an upgrade and obviously house keeping does the basics to keep the rooms serviceable. There was little of the original covering left on the base of the bath and general dust and grime throughout the bathroom. Walls and doors have no soundproofing so the corridor noise including on-going refurbishment work is clearly heard, but there is very little street noise. Reception staff were always occupied and when I asked if there was an Ipad charger available to borrow (as I had broke ours) I was simply told "no" other chains go out of their way to assist with such requests- not here, you are treated as stupid for even asking. With the exception of the Bell Men who were helpful and courteous staff were generally unapproachable and appeared unwilling to help. I expected a lot more for the price paid.
August 16, 2014
Rated

2.0

out of

5.0
 by
Best in Class
August Trip
Less then average stay at this property, Have stayed at many in the chain and enjoyed them. Not a lot of any perks for club members.
August 16, 2014
Rated

5.0

out of

5.0
A Touch of Heaven on Earth
Surrounded by the chaos of the "new" Broadway lies an oaisis known as the Times Square Manhattan Crowne Plaza Hotel. Our stay was wonderful. In particular, we appreciated the large, clean room with a view of the goings on below from one corner, as well as a view of the East River from another corner window. After spending hours sight seeing and shopping it was quite a relief to be able to return to such a beautiful hotel. Quiet, cool and very comfortable. My only regret is that we did not stay longer.
August 15, 2014
Rated

4.0

out of

5.0
 by
Larry_105
Grossartige Lage und angenehmes Ambiente
Das Hotel befindet sich direkt am Times Square. Wichtige Ausflugsziele sind daher schnell zu Fuss, mit der Metro oder dem Taxi erreichbar. Dennoch ist der Lärmpegel niedrig und man kann sich im Hotel wohlfühlen. Das Zimmer wurde jeweils sauber geputzt und die Klimaanlage kann man als Gast selbst bedienen und verstellen (der öffentliche Raum ist, wie allgemein in den Staaten, sehr stark runter gekühlt). Musicalkarten konnte man beim Concierge in Auftrag geben (und erhielt die Tickets dann auch pünktlich) und musste sich somit nicht lange am Broadway für Tickets anstellen. Alles in Allem ein gutes Erlebnis, das ich jedem weiterempfehlen würde.
August 15, 2014
Rated

5.0

out of

5.0
 by
Lbarton
Great location
This location was great for the things we wanted to do, which was shop, see tourist attractions and visit Broadway. The staff is very helpful and attentive. The breakfast menu is delicious. I wish parking were included with our hotel, but understand parking is a limited commodity is NYC. The bathroom in our room could use an update, water wasn't very warm at all.
August 14, 2014
Rated

3.0

out of

5.0
 by
Bridgemom
Good location
I was disappointed with visit. I have stayed at the location before and was more satisfied with the old management. I don't go to hotels for the meals, but when I am there I like to have the convenience of room service and meals that are health friendly. Room service did not start until 4:30 p.m. and the lobby restaurant opened at 6:30 a.m. and then there was no room service for breakfast. The grab and go cafe was overpriced and did not have a great selection of healthy foods. Dinner was only served at the lobby bar with a very limited menu and if you wanted to take dessert back to your room, it was not allowed; room service had to supply that, supposedly " union rules". The hotel was clean, staff was friendly and courteous and helpful. No USA Today except in Chinese ,only New York Times. Felt things were a little pricey for what we got. Also requested feather free room and had down pillows and comforter. Lived with it, but felt it later.
August 13, 2014