Skip Navigation
English
|
|
|
|

Sign In

Book online or call: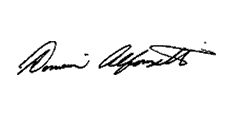 A CLASSIC, ELEGANT LUXURY HOTEL IN MIDTOWN MANHATTAN
Enjoy significant savings! The InterContinental New York Barclay's closing-for-renovation date is set to begin at the end of summer. Starting June 27, the hotel will offer all services except in-room dining, mini bar and banquet events. Visit the Barclay Bar & Grill for its renowned Natural Power Breakfast and all other meal and refreshment needs.
HOTEL HIGHLIGHTS
Restaurant & Lounges

Located off the hotel's elegant lobby, the Barclay Bar & Grill offers American and Continental cuisine with French flair in an informal dining atmo...

Amenities & Services

The fitness centre offers cardiovascular and circuit training equipment, saunas and steam rooms. Massage services are available there or in the pri...

SPECIAL PACKAGES

There's always something special happening at an InterContinental hotel. Whether you are looking for a fun-filled getaway or a place to host your n...
New York Barclay
111 East 48th St

New York

,

NY

,

10017-1297

United States

Front Desk

+1-212-7555900
Languages spoken by staff
German, English, Spanish, French, Italian, Japanese, Korean, Dutch , Portuguese, Chinese
Pet Policy
One pet per room. Dog must weight 70 lbs.or less. Dog should be nonaggressive and leashed at all times in public area and not be left alone in room. If dog is barking then the guest will have to depart the hotel. Must be registered with front desk.
Pet Fee $25.00 per night
CHECK-IN

3:00 PM

CHECK-OUT

12:00 PM

Late Check out Available
Accessibility
Service animals allowed
18 Room(s) with Accessibility Standards
Parking
Guest Reviews
Rated

4.1

out of

5

 by

330

reviewers.
Rated

5.0

out of

5.0
 by
Succulent
Great Service!
The staff were outstanding as they made us feel very welcomed. The room was great and the daily breakfast was very good. Glad to see they had hot/cold items along with healthy choices. I would definitely stay here again my next trip to NYC.
April 17, 2014
Rated

5.0

out of

5.0
 by
JB521
Great hotel in the heart of it all!
We spent two nights at the Holiday Inn Express and found the property to be exactly what we were looking for - a relaxing place to unwind after spending all day in the city! After running a half marathon in Central Park, it was great to walk back to the hotel and relax before heading to a Yankees game that evening! Great access to all the shopping, Bryant Park, any shows you want to attend, and great food! Would stay here again for sure!
April 17, 2014
Rated

3.0

out of

5.0
 by
Peter18
Decent stay in the middle of Manhattan
The room was small, but has everything one needs and was clean. The complimentary breakfast was ok for one night, but the breakfastroom is a small space for a lot of people with a limited choice, so for the second morning I went to a nice restaurant a couple of meters down the road. This hotel is perfect for a short stay in the Big Apple, it's close to a lot of highlights. The staff is friendly and helpful. Two elevators are too few for the building, in the morning I had to wait 15 minutes to get one. In short, good hotel, don't expect too much.
April 15, 2014
Rated

5.0

out of

5.0
 by
KatP
Clean and comfortable
Staff is great hotel is clean my only comment is to somehow improve the breakfast area - in the winter it is cold due to the proximity of th entrance.
April 2, 2014
Rated

5.0

out of

5.0
 by
RN3613
staff had great information
staff were spot on with referrals for sights and food, recommended the Italian place next door and was the best food and service ever! Close to time square and just down from grand central, even handicapped I was able to walk pretty much where I wanted to go, thanks to staff directing me in the most direct way.
April 2, 2014
Rated

1.0

out of

5.0
 by
mmmmmmmmm63
all good
Out side noise was loud on 5th ave- Kelly was especially helpful on Wed night-
March 30, 2014
Rated

5.0

out of

5.0
 by
Marigot
Hotel has everything I need.
Great as always! Great location! Barbara McLoughlin
March 20, 2014
Rated

4.0

out of

5.0
Responsive and thankful
I've stayed at this particular Holiday Inn Express before and I will continue to come back. This trip was made interesting by having the water on the 22nd floor not work. Every now and then it would piddle out of the faucet and after I called the front desk, they told me that in fact there was an issue and they were working on it. I had a few high level appointments that day and needed to shower so they gave me room 102 which was right by the elevator to shower in. I went downstairs and took my shower, then after asking the desk how long before the water would be reactivated on 22nd level, I opted to move everything into #102. They tried to talk me out of it because of the noise level and I explained it was no big deal and this way they didn't have to clean the room again for another 2 days. I enjoyed the stay on the bottom level and never thought twice about it. I was able to get a late checkout and they put my bags in the holding area and my last day was spent working in the lobby waiting for the right time to leave. I will continue to book my stays in NYC at this address. Always a pleasure.
March 17, 2014
Rated

4.0

out of

5.0
 by
KR Chen
Great Service, Comfortable Room
Felt welcomed at the front desk. Staff was friendly. Only thing was there was no water provided and we have to buy our own water for the duration of our stay. If drinking water can be provided, the stay would be perfect.
March 14, 2014
Rated

5.0

out of

5.0
 by
JV51
A Great Place To Stay
This hotel is a great place to stay while visiting Manhattan. It is very close to the theater district and Times Square. It is also not far from Central Park. With its close proximity to the subway, you are literally minutes away from any place you want to visit while in the city. This coupled with the staff and service of the hotel makes your stay most comfortable and pleasant. We could not have asked for a better place to stay while we combined business and pleasure while in the city!
March 12, 2014
Rated

2.0

out of

5.0
 by
JMiller
Avoid if Possible
I was staying at this hotel for 19 nights, first night that I arrived the deadbolt on the door was not functioning, the next day maintenance tried to resolve this but when he attempted to fix this the door did not lock properly and had to stay another night of an unsecured room . No where was it mentioned that construction was going on at the property and the the contractors will be using 1 of the 2 elevators for guest, being on the 20th floor its not an option to take the stairs up and down. I was promised by one of the PM Front Desk agents that I would get a refrigerator because I was an extended stay guest but none were available that night, next morning the AM Front Desk agent did not have a clue what I was talking about and wanted to charged me $25.00 One night of my stay it took over an hour to get hot water to my room, the front desk stated that one of the boilers was not functioning
March 11, 2014
Rated

3.0

out of

5.0
 by
Rick*1952
Honest Staff
I left my watch behind and was contacted by House keeping so that they could return the watch, they were willing to mail it to me but I was in town the next day and they held it at the front desk. I have never had the experience of having house keeping go the distance to call with a found item. Thank You and you should that them, they made me a return customer.
March 10, 2014
Rated

5.0

out of

5.0
 by
zeppelin
Grat location for value!
Recommend this hotel. Location is ideal for visiting NY. Rooms and hotel overall are clean. Staff is helpful. Convenient breakfast.
February 24, 2014
Rated

5.0

out of

5.0
 by
Ande39
Comfortable and Quiet Rooms...great value!
This was our fourth time staying at this particular Holiday Inn Express, and we plan to return again. For the money it is hands down the best value in town! The only draw back being the very small eating area for breakfast. The staff is courteous and prompt and the rooms are always clean and comfortable. The location is perfect for our needs. I would recommend this hotel to anyone who is on a budget but would like to have an "above your budget" experience.
February 13, 2014
Rated

2.0

out of

5.0
 by
Nina27
One night stay
The room was clean and neat. The room was very small and that was not expected. Juice machine and vending machines were not working properly and staff was not very helpful. The staff also started cleaning rooms around 7 am. They were very noisy and knocked on our door several times to clean the room even though we asked for a late check out. This was very annoying as we had a late night in meeting due to work and would of liked to sleep in a little. Tv in room also did not work properly. I have stayed in many holiday inns and this one was the poorest one I have even witnessed.
February 12, 2014
Rated

5.0

out of

5.0
 by
Burgers
NY Stay
Great location and people that work here. Kelly and Maria really care and always make a point to ask how I am doing. When I have a problem anyone at the front dest jumps right in and rights whatever wrong there is, that what I call the "can do" attitude!!
February 10, 2014
Rated

4.0

out of

5.0
 by
Stevenjoel11
Recent Stay
I found the hotel to beat my expectations. Lobby does not meet my needs. Small and uncomfortable. Staff was superb. Friendly and very helpful. Room was small but very comfortable bed, excellent tv and clean bathroom. Room was better than expedited. Breakfast was the normal HI EXPRESS.
February 7, 2014
Rated

4.0

out of

5.0
 by
Truckster
Great location
Good Clean place located in the center of best part of manhatten.
February 6, 2014
Rated

3.0

out of

5.0
 by
DrewH
Terrible Beds
Good internet, great pillows, lousy mattress. In fact, the mattress was so bad that the springs were noisy and I could feel them through the cover - more suitable for a Best Western motel. Tiny rooms, but that's because of Manhattan.
January 19, 2014
Rated

1.0

out of

5.0
YOU WILL PAY FROM $35 - $50 EXTRA FOR PARKING
We were not told about parking fee until we arrived. We received a $35 parking voucher for parking 1/4 mile away. Ok. We had to deal with that. However, when we left, we were actually charged $50 for parking, because we had an "oversized" vehicle. No one at Holiday Inn told us about parking fee, nor, did they tell us that we would be charged an over sized fee. I would not have stayed there if I knew this. We were not reimbursed any parking fees.
January 18, 2014
Rated

5.0

out of

5.0
 by
Ruru
Convenience and comfort
Great location. Broadway, Times Square, Rockefeller Center within walking distance. Friendly staff.
January 15, 2014
Rated

5.0

out of

5.0
 by
Cookie, 26
Each member of your staff was very polite & friendly
We were within walking distance of anything we had planned & the staff was very nice. I was happy to have the Music Channels to listen to & enjoyed the cable channels that were available . Breakfast in the hotel was a pleasant way to start our day!
January 6, 2014
Rated

1.0

out of

5.0
Horrible experience
The property and the amenities provided are a drab to the Holiday Inn Express brand. The front desk staff is indifferent and lacks motivation to provide good service to their guest. Additionally the property is very small for the number of rooms its caters to and more or less makes one feel claustrophobic. The queen beds are small for average size American and the linen is also generally not clean. The hotel also does not have a laundry machine. Lastly, the breakfast area gets so crowded that it is impossible to have a good breakfast and one should forgo it even if it is offered free. In totality a horrible experience all together. Will never ever stay there again. The only saving grace is the manager who tries to help guest and cover up for all shortfalls.
January 5, 2014
Rated

4.0

out of

5.0
 by
Cstephens traveler
Great location close to Times Square
This Holiday Inn Express was great. It was 2 blocks from Times Square, Rockefeller Center, Grand Central Station,and Fox News. The staff was very friendly and helped us get around as first time NY visitors. When we go back to NYC, we will stay here.
January 1, 2014
Rated

3.0

out of

5.0
 by
JesusL
Unattending Staff
When I got to the hotel at 6am due to a red-eye flight, I stood in front of a female staff named Maria, who was on the phone for probably a good ten minutes. When she was done, she didn't even ask me if I needed something, I still have to call her attention for my questions regarding my reservation. When I got back to check-in, I was attended by a gentleman however when I was claiming my luggage from the storage, numerous staff passed by me as if I was standing for nothing. Two male staff even started having a conversation in front of me without asking me if I need assistance. It was only till I ask them who among them can accommodate opening the storage, pull out my luggage, so I can now go to my room and rest. The next day around 5am, I went to the front desk to ask if he has a $100 dollar bill coz I needed my five $20s changed. He gave me a look that he didn't understand me. I was really surprised on the service level of the staff of this hotel.
December 28, 2013
Rated

4.0

out of

5.0
 by
Mbeliot
A great holiday stay
What a nice find in midtown! We had five rooms of friends and family who lucked into this little hotel in the thick of NYC. A gracious staff made sure we had rooms in proximity to each other, which was an added bonus. The rooms were small, but for the amount of time you're in them, quite reasonable. Beds were comfortable, the cleaning crew was efficient and worked around our crazy schedules. We had a great price for the City at Christmas time, too,and it was a convenient walk to everything!
December 27, 2013
Rated

4.0

out of

5.0
 by
Wendy10
Location
It is a very tiny room but the location was great. The staff was nice and the room was clean but there is not real closet. Don't bring a lot of luggage. The bathroom was updated though.
December 26, 2013
Rated

5.0

out of

5.0
 by
LeonaG
Great location and clean room
This was my second stay at this hotel. The rooms are small, as would be expected in Manhattan, but they are very clean and comfortable. The staff was courteous and efficient. The price is a little high (but it was Christmas week), however you are just a few blocks from Macys, Times Square, Rockefeller Plaza, and Empire State Building. If it is a nice day, and you are up for a stroll, you can even walk to the Met. It is about 2 miles.
December 26, 2013
Rated

1.0

out of

5.0
 by
DDD31
You get what you pay for
I have stayed at many a holiday inn, however the room here was not ready until very late, luggage was kept thrown in a closet, and they had trouble finding it, and breakfast was not fully available and seating was horrible. I am very dissatisfied with this hotel and I might change my mind about ever staying at a holiday inn again.
December 26, 2013
Rated

5.0

out of

5.0
 by
TexasTrojan
Great Hotel , Awesome Staff!!!
Last week visited hotel on the way to Europe, everything was great!! Thank you for a great stay!!
December 23, 2013