Skip Navigation
English
|
|
|
|

Sign In

Book online or call: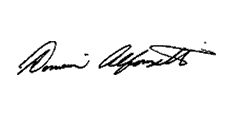 A CLASSIC, ELEGANT LUXURY HOTEL IN MIDTOWN MANHATTAN
Enjoy significant savings! The InterContinental New York Barclay's closing-for-renovation date is set to begin at the end of summer. Starting June 27, the hotel will offer all services except in-room dining, mini bar and banquet events. Visit the Barclay Bar & Grill for its renowned Natural Power Breakfast and all other meal and refreshment needs.
HOTEL HIGHLIGHTS
Restaurant & Lounges

Located off the hotel's elegant lobby, the Barclay Bar & Grill offers American and Continental cuisine with French flair in an informal dining atmo...

Amenities & Services

The fitness centre offers cardiovascular and circuit training equipment, saunas and steam rooms. Massage services are available there or in the pri...

SPECIAL PACKAGES

There's always something special happening at an InterContinental hotel. Whether you are looking for a fun-filled getaway or a place to host your n...
New York Barclay
111 East 48th St
New York , NY , 10017-1297
United States
Front Desk +1-212-7555900
Languages spoken by staff
German, English, Spanish, French, Italian, Japanese, Korean, Dutch , Portuguese, Chinese
Pet Policy
One pet per room. Dog must weight 70 lbs.or less. Dog should be nonaggressive and leashed at all times in public area and not be left alone in room. If dog is barking then the guest will have to depart the hotel. Must be registered with front desk.
Pet Fee $25.00 per night
CHECK-IN

3:00 PM

CHECK-OUT

12:00 PM

Late Check out Available
Accessibility
Service animals allowed
18 Room(s) with Accessibility Standards
Parking
Guest Reviews
Rated

4.6

out of

5

 by

213

reviewers.
Rated

5.0

out of

5.0
 by
MMCs
Great Concierge
Very friendly, helpful Concierge. Friendly staff. Good location. Had 19th floor view of Empire State Building.
November 29, 2013
Rated

5.0

out of

5.0
 by
Jassim
Excellent Location good price
I originally booked at another Holiday, but could not last one day. The staff were not friendly and the rooms were old and ugly. I checked out early and checked in this hotel based on my friends recommendation. It was a choice I did not regret. The price is about the same, but you get a cleaner more newer rooms. The staff at this hotel are very friendly and helpful. The location is great and only 5 minutes walking to Macy's and Regent Park. I enjoyed my stay at this Hotel and would recommend to all my friends. Thank you
November 25, 2013
Rated

4.0

out of

5.0
 by
AZtraveler123
Great experience for the value
Very clean property. The staff was gracious and helpful, and a great breakfast in the morning with your basics. The room was very small but it is NYC. Would absolutely stay there again.
November 21, 2013
Rated

5.0

out of

5.0
 by
Mamy13
Excellent hotel
I went with a friend for two nights, the room was so clean , the staff and front desk are really nice and so helpful, and the location of the hotel is excellent nearby all shopping and attractive places, we really had a nice stay with holiday inn express hotel at Herald square in manhatten.
November 20, 2013
Rated

5.0

out of

5.0
 by
MacKensie
Great staff!
Everything about our stay was great, but the best was the awesome stories about NYC in the 70's and 80's that James in concierge shared with us. Good stories from a local are always a nice addition to a city escape. Thanks!
November 20, 2013
Rated

5.0

out of

5.0
 by
SoaringCanuck
Excellent new Holiday Inn offering in Manhattan
I prioritize ease of travel to NYC, and this brand new Holiday Inn is in a great location close to Penn Station and thus, Newark International. The location is made more spectacular by its proximity to Times Square and Empire State, as well as its central location allowing easy access to the metro. The view of the Empire State is a surprising and luxurious benefit. The breakfast is standard Holiday Inn fare, so no surprises there. A gym is available in the basement, which is pleasant surprise given the size of building. It's a brand new location, so everything is up to the most recent standard and you will not be disappointed as a budget-conscious traveler.
November 19, 2013
Rated

5.0

out of

5.0
 by
Aamir123
Best location and great service!!
I loved the location, it was really near to Times Square and also to get the bus tours. Macys shopping plaza was just 2 mins away and the service was excellent. Best thing that Wifi was in the room so i give 10/10 to service and location. The only thing that i wish it can improve is its breakfast menu like other Holiday Inn Expresses have.
November 14, 2013
Rated

4.0

out of

5.0
 by
oldrunnner
Excellent hotel for a marathoner
For the second time I went to this hotel the night before the marathon because it's very well located close to the public library. The staff is excellent. But the road is a little bit noisy. And the price for this night before the marathon is very expensive
November 8, 2013
Rated

5.0

out of

5.0
 by
ILoveNY
New Favorite?
I travel to NYC several times per year and always look for a reasonably priced hotel located near our corp office in the ESB. I have stayed at half a dozen within the vicinity, all of which are quite nice. HI Express at Herald is no exception. However, they do stand out from the others (including another local HIE) for their impressive staff and new facilities (7 months old). Brian and Robbie were very welcoming and a valuable asset to the hotel and great ambassadors for the BRAND. Room is nice size for NY standards and incredibly clean. Had a minor issue with TV...called down to desk and maintenance was up in less than 2 minutes (had been unplugged). Breakfast at 7:30 was plentiful and fresh with a nice variety. 2 very minor complaints (take the good with the constructive)...WIFI on 18th floor was very weak. Not sure if it was number of users or just my location...not a huge deal. Also, this is a very quiet hotel at night HOWEVER; the only noise I heard (except for the expected street sounds) was the constant hum of the elevator. It did make sleeping a bit difficult to start. This will not detract me from staying again, but I will know to bring ear plugs next time! I always appreciate a good value and found one right here. Kudos to the management and to the desk staff.
November 8, 2013
Rated

5.0

out of

5.0
 by
RunNYC
Great room in an ideal location
Stayed at the Holiday Inn Express at Herald Square for one night while in town for the NYC marathon. Staff were friendly and helpful. The room was clean and appeared recently renovated, with modern furnishings and fixtures. The bed and bedding were very comfortable, with a couple firmness options for the pillows. I slept soundly, and wasn't disturbed by any sounds of the city. Was able to easily walk where I needed to go, including easy access to Penn Station and plenty of great restaurants. Would definitely recommend.
November 6, 2013
Rated

5.0

out of

5.0
 by
CentralParkLove
Loved this hotel
My fiancé and I have travelled throughout the US over the last 5 weeks and made a 2 week stop in New York. This hotel was amazing. From the moment we stepped through the doors everyone was really friendly and helpful, particularly Brian on reception and John on Concierge. The room was everything we needed. For a New York hotel, I was surprised to find the room was fairly spacious, incredibly clean and included everything we needed. Internet was actually high-speed and included in the rate (unlike other hotels which advertise this but cannot deliver). Breakfast was the perfect start to our morning although, you have to down by 9.30am which can be a challenge after a late night out exploring! The location in great, it took less than 10 minutes to walk to Times Square, Empire State, Madison Square Garden and only 5 minutes to the nearest subway station. I will definitely stay here when I visit NYC in future, and will recommend all my Aussie friends to do the same.
November 4, 2013
Rated

5.0

out of

5.0
 by
AliceD
Excellent Hotel
My recent stay was fantastic. The room was a decent size for NYC and was very clean and up-to-date. Everyone was very nice, but Leia at the front desk was exceptionally helpful. The complimentary hot breakfast was delicious (the cinnamon buns were the best!). The location was great! Not a bad word to say, and will definately return!
October 28, 2013
Rated

5.0

out of

5.0
 by
cdarl
Great place
I love this hotel. Really nice rooms, much bigger than I expected and decent beds. The breakfast was also very nice - they even had this interesting pancake machine. The best part was the staff - especially Taylor. They were are very nice and very helpful. Can't wait to come back.
October 24, 2013
Rated

4.0

out of

5.0
 by
OzBill
Overall, a great experience
Comfortable, clean, but small (as with pretty much all Manhattan hotels) room. Staff could have been a bit more pleasant and welcoming.
October 18, 2013
Rated

5.0

out of

5.0
 by
Andy224
Wonderful stay!
Can't say enough about this hotel. The staff was especially friendly and helpful. The hotel was very quiet despite being in a lively area. We will definitely be back!
October 17, 2013
Rated

5.0

out of

5.0
 by
fabio79
comfortable room and great breakfast
i spent 8 nights in this hotel with my 2 friends: everithing very good apart a little bit of noises from the street during the night.
October 14, 2013
Rated

5.0

out of

5.0
 by
RichardIII
Just one thing missing . . .
hot sauce for the scrambled eggs. Everything else was exactly what a business traveler wants.
October 7, 2013
Rated

5.0

out of

5.0
 by
Catharsis77
Excellent reception staff
It was a really pleasant welcoming at the reception, I don't remember the name of the girl, but she was really nice and professional. James also was very helpful with his sightseeing trips. I stayed on the 19th floor, the room with a view is spectacular - it is the whole Empire State Building. Amazing! The location of the hotel is great, Macy's is just around the corner, as is Times Sq. Overall, I definitely recommend the hotel!
October 6, 2013
Rated

4.0

out of

5.0
 by
Chaofeng
Nice place to stay
It's a nice hotel to stay at Manhattan area. Clean room and nice service. Will consider to stay again in next trip to NY city.
October 6, 2013
Rated

5.0

out of

5.0
 by
Suef52
The staff was outstanding, friendly and very accommodating.
The IHG rewards staff had made an error with our reservations and the Holiday Inn staff was able to take care of it, so we could make our dinner reservations. They also made sure we had transportation the the airport, with out calling a local cab, but using a car service. That was were nice and an enjoyable ride. The staff went out of their way to make our stay a relaxing and enjoyable one. We will stay there again. Clean, safe and comfortable Hotel. Great Location. Sue from Vermont
October 5, 2013
Rated

5.0

out of

5.0
 by
edrow
hotel
Rooms small but comfortable. 1 block from empire state building and Macy's 3 blocks to Times square Restrauant KEG across the street is great
September 23, 2013
Rated

5.0

out of

5.0
 by
Boffin
Perfect location
What a delight when I openened the curtains of my 16th floor room to see the iconic Empire State Building almost within touching distance. The hotel is ideally locataed for visiting uptown and downtown sites and the subway is just around the corner. The staff could not have been more polite, helpful and available. When I see complaints about small rooms I am surprised because compared to the European standards I am used to my double king room was perfect. Top marks, cannot wait to go back.
September 22, 2013
Rated

5.0

out of

5.0
 by
Broadwayannie
NYC
We truly enjoyed our stay, it was close to Broadway, the resturant next door had phenomal salads and fresh food. The service was great, we will visit again.
September 11, 2013
Rated

5.0

out of

5.0
 by
TJ710
Great stay!
My 13 year old son and I really enjoyed our stay. The location was convenient for all the things we wanted to experience in the city. The staff was extremely pleasant, particular the morning crew. I will highly recommend the Holiday Inn Express at Herald Square to anyone looking for a positive experience in NYC at a great price!
September 10, 2013
Rated

5.0

out of

5.0
 by
imath38
great room with exceptional comfort
it was a thoroughly enjoyable experience - the room was excellent and the friendly helpful staff made the stay one to remember - definitely will return to this hotel on my next NY visit.
September 9, 2013
Rated

3.0

out of

5.0
 by
Bdcrosmour
Clean convenient and comfortable. Enjoyed the stay
Good location close to my work with little to no hassles.
September 8, 2013
Rated

5.0

out of

5.0
 by
Galstobroadway
LOVED IT!
The location was excellent. A 10 min walk to the train station and a 10 min walk to Broadway. One street down from the Empire State Building. The rooms were very clean. Small but plenty of room! Breakfast was great to start the day. We loved that we could leave our bags before and after we check out and we didn't have to pay a fee. Free Wi-Fi was great too. The Staff was incredibly nice, knowledgeable and helpful. We would stay there again in a second.
September 7, 2013
Rated

5.0

out of

5.0
 by
sure
Great Location
Great Location and friendly staff. Rooms are a little congested, but you would expect that in Manhattan. Breakfast is decent.
September 5, 2013
Rated

5.0

out of

5.0
 by
mpreyes1974
New York Stay
The staff was accommodating. I was able to get my room when I arrived at 9am. Also, they were able to store my luggage after checking out so I could still enjoy shopping while I wait for my shuttle. The room was very clean and the beds are comfortable.
September 3, 2013
Rated

4.0

out of

5.0
 by
BusinessTraveler75849
Very nice staff, great location
Everyone at the front desk was helpful and friendly. The breakfast is okay, but it's very nice that they provide trays so you can take it up to your room. I was fortunate enough to have a room on the 2nd floor which faced an interior courtyard -- not a great view, but as a business traveler who didn't want to be disturbed by any noise, it was wonderful.
September 3, 2013