Skip Navigation
English
|
|
|
|

Sign In

Book online or call: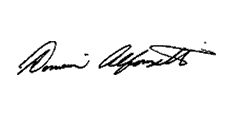 A CLASSIC, ELEGANT LUXURY HOTEL IN MIDTOWN MANHATTAN
Enjoy significant savings! The InterContinental New York Barclay's closing-for-renovation date is set to begin at the end of summer. Starting June 27, the hotel will offer all services except in-room dining, mini bar and banquet events. Visit the Barclay Bar & Grill for its renowned Natural Power Breakfast and all other meal and refreshment needs.
HOTEL HIGHLIGHTS
Restaurant & Lounges

Located off the hotel's elegant lobby, the Barclay Bar & Grill offers American and Continental cuisine with French flair in an informal dining atmo...

Amenities & Services

The fitness centre offers cardiovascular and circuit training equipment, saunas and steam rooms. Massage services are available there or in the pri...

SPECIAL PACKAGES

There's always something special happening at an InterContinental hotel. Whether you are looking for a fun-filled getaway or a place to host your n...
New York Barclay
111 East 48th St

New York

,

NY

,

10017-1297

United States

Front Desk

+1-212-7555900
Languages spoken by staff
German, English, Spanish, French, Italian, Japanese, Korean, Dutch , Portuguese, Chinese
Pet Policy
One pet per room. Dog must weight 70 lbs.or less. Dog should be nonaggressive and leashed at all times in public area and not be left alone in room. If dog is barking then the guest will have to depart the hotel. Must be registered with front desk.
Pet Fee $25.00 per night
CHECK-IN

3:00 PM

CHECK-OUT

12:00 PM

Late Check out Available
Accessibility
Service animals allowed
18 Room(s) with Accessibility Standards
Parking
Guest Reviews
Rated

4.6

out of

5

 by

238

reviewers.
Rated

5.0

out of

5.0
 by
Jamieb15
Great Location
Great Hotrl in perfect location. Ideal for shopping and exploring Manhatten
March 2, 2014
Rated

3.0

out of

5.0
 by
mkochar
Flop....Guest Services..Elite Plat not recognized
GSA Taylor was rude, don't even know how to talk to guest.... she don't know how to honor or respect Elite Plat Guest....
February 28, 2014
Rated

4.0

out of

5.0
 by
VLS2014
Birthday weekend
This hotel is very centrally located. The rooms are on the smaller side, however, very well kept. The beds and pillows were very comfortable. We did not have the 'free' morning breakfast as it was done when we were ready to go out, so I cannot respond to that. Staff at front desk was friendly. Only down side is there are only two elevators for an 18 story hotel and when we arrived only one of the elevators was working and it seem to be very slow. I would definately recommend this hotel for location, bed comfort, and cleanliness.
February 26, 2014
Rated

5.0

out of

5.0
 by
whitevette
Not a good week to stay...
My overall impression of the hotel was really positive however, there are certain little things that happen that tarnish the stay altogether. I was unfortunate in the sense that I made arrangements the same week that the New York Dance Troop was in town. The 30-50 (seemed like 100 ) teens that were running around made it a difficult situation especially with the noise on every floor. the worst of it was that these teens took over the breakfast area and made it difficult to get in and at least get a cup of coffee and absolutely impossible to get any type of breakfast. I know that it would be hard to do but you really should have a section that is specific to business travelers or Priority Club Members. Especially when you know that the hotel will be over run with kids. The staff was really great and I would recommend staying here just find out it they are going to have a group of kids in the hotel during your stay and then choose elsewhere.
February 24, 2014
Rated

4.0

out of

5.0
 by
kinney
my stay at Holiday inn express 36th street in feb 2014
The hotel is very convenient to go anywhere in NYC. The rooms are very nice,small but has everything you need, as only really sleeping there. I wasnt told when i checked in that breakfast was included!!only found out on the last day!!! breakfast was very nice by the way. Also didn't know they had a small gym downstairs, which is ample for a quick workout. Would i recommend,yes, its well worth the money and very clean and new. Only downside is their are 2 lifts only and for 2 of the days only 1 lift worked, which meant long queues at each floor!! overall good experience. dave
February 23, 2014
Rated

4.0

out of

5.0
 by
Robert1968
Exceptional staff
Great location and the exceptional staff made it feel like I was staying at a boutique hotel. Macy's, Broadway and Madison Square Gardens all close by. Fan from the heater was really loud, and would've loved a bit more water pressure in the shower, but otherwise a great choice, and good value.
February 16, 2014
Rated

4.0

out of

5.0
 by
water66
Nice Staff Service
I arrived very early in NYC ,I was wondering if I would be accepted to check in by then,the reception said ok! It was really a very nice voice to me,as you know,I was extremely tired,sleepy after a long flight . Thanks a lot!
February 12, 2014
Rated

5.0

out of

5.0
 by
kax1
Friendly Staff
My husband is an IGH member and was able to use points for 2 nights and pay for 2 nights so I could have a girls weekend with my sister and niece. The rooms are very clean and comfortable and staff were extremely helpful. One of the greatest assets of this hotel is the location. It is so close to everything NY has to offer. This hotel will be added to my favorite place to stay in NY
February 10, 2014
Rated

5.0

out of

5.0
 by
Smokezone6
Comfortable bed great view and great service
Comfortable bed great view and great service. I'll be back!
February 9, 2014
Rated

5.0

out of

5.0
 by
Denny405
Great Stay
We had been staying from time to time at a Holiday Inn Express a little further uptown but this one was better. There were more staff at check in, rooms were quieter, and it was very nicely renovated. I used points for this stay and was treated as pleasantly as a full paying customer. Looking forward to staying again.
January 27, 2014
Rated

5.0

out of

5.0
 by
ny villager
Makes my short list
Previous reviewers are correct, Lauren is wonderful and the rest of the staff is generally helpful and pleasant as well! Rooms are a reasonable size for NYC. The hotel is well maintained and small enough to feel cozy. The staff remembered us and some greeted us by name. Breakfast was the standard fare and the exercise room was clean and adequate. Our view of the Empire State Building was stunning The storage of our bags was quite helpful when dealing with a NYC snowstorm. This location was very convenient for our needs and the subway only a short walk away. We found nothing to complain about, only wish there were a fridge. I will be back to this hotel whenever I need a convenient midtown stay.
January 23, 2014
Rated

5.0

out of

5.0
 by
scott1234
Great people. Clean nice hotel.
Great people. Clean nice hotel. Only a few rooms per floor. A real gem in the city. The front desk staff was extremely accommodating. Lauren is a treasure. Y'all take care of her!
January 14, 2014
Rated

3.0

out of

5.0
 by
ggf57
Room not as reserved
We reserved two rooms which were supposed to be side by side in order that we were close to the rest of the family. This wasn't honored. Initially we were on the same floor but when we checked in the room, someone had been laying in the bed since it was all disheveled. We then had yo move to an entirely different floor. Not what I expected.
January 4, 2014
Rated

5.0

out of

5.0
 by
JW406
Helpful staff and great location
We stayed here one night during an after Christmas get away and enjoyed the experience. The location was convenient to public transportation and walking to places of interest in the area. The front desk staff bent over backwards to be helpful and friendly, even though this was a very busy time for them. Breakfast room was crowded, but we had a chance to sit and chat with guests from other countries which was very pleasant. Staff made sure to refill any foods that were getting low. Plenty of choices for the complimentary breakfast. Overall, a very positive experience!
December 31, 2013
Rated

5.0

out of

5.0
 by
Truly
Great Staff!!
The location of the hotel is perfect. The room was very clean and comfortable. The view at the Empire state was wonderful! Best of all was the staff. Very well informed, friendly, helpful and enthusiastic! Rare to find such wonderful staff in New York City.
December 16, 2013
Rated

5.0

out of

5.0
 by
Dawn21
Great location and breakfast
We enjoyed our stay at the Holiday Inn Express. It was centrally located so we were close to most attractions. We had a view of the Empire State Building from our room and the breakfast was great in the morning.
December 16, 2013
Rated

5.0

out of

5.0
 by
Bernardhotel
Great location. Nice room. No bathtub.
Very nice staff. I would have preferred a bathtub but fine in every other regard.
December 15, 2013
Rated

2.0

out of

5.0
 by
ch10022
Disappointing
Of all the Holiday Inn Expresses I have stayed in, this was the first one that disappointed me! First and foremost, there was a security issue. The room that I stayed in must have been converted from a suite to a single because it had a door opening to the next room. There was a double door, locked on both sides but this did not stop the people in the next room from attempting to open it several times during the night. I called the front desk and they told me they would call the neighbor and tell them to stop but it continued to happen resulting in a restless sleep. Besides, the security issue, I received a lukewarm reception as a platinum member with a mere 2 hour extension on late checkout. I usually get 4 hours! Also, when I asked if I cold get food delivered, the answer was yes. However, the clerk failed to tell me that because of security issues, I would have to come down to the lobby to pick it up so I needed to get dressed again! Finally, the room was not conducive to working. No light over the desk, no pen or pad (which I was told upon checkout was an oversight as this is usually supplied.) So overall, I was not a happy camper!
December 14, 2013
Rated

5.0

out of

5.0
 by
Jilrib
The most comfortable bed!
Fab hotel, would recommend to anyone. The room was spotlessly clean and the bed was so comfortable! Staff friendly and helpful to a fault and the location couldn't have been better.
December 12, 2013
Rated

4.0

out of

5.0
 by
V0722
God hotel
nice hotel great location solid staff. The elevator went out one day made it a bit of a chore but otherwise very nice visit.
December 11, 2013
Rated

5.0

out of

5.0
 by
Charles1957
Great service, immaculate room! Would definitely recommend!!!
Really great hotel, great experience, I will definitely stay again and again! Nice, welcoming front desk, especially Taylor (so nice!!) great location, very close to Macys Herald Square and easy walk to Times Square. The cleanest rooms too! And free breakfast!
December 7, 2013
Rated

5.0

out of

5.0
 by
PanchoLopez2
Amazing
Excellent location, close to multiple atractions. Will visit again as well to recomend to my friends and family.
December 4, 2013
Rated

5.0

out of

5.0
 by
Euchrepeter
A World of Difference
I arrived at the hotel extremely discouraged after staying at a 4-star hotel with a miserable experience. However, the Holiday Inn Express was all that I could have asked for and more. Melissa at the front desk was amazing. She set me up with a clean room on the top floor featuring an amazing view of the Empire State building. I asked for a recommendation on where to go for dinner and she directed me to The Keg Room directly across the street. The recommendation was spot on and it was the best steak I ever had. Later that evening Melissa gave me directions on how to take the subway out to Brooklyn. The hotel is centrally located in Midtown which allows you to travel anywhere within a short period of time. Melissa's friendly attitude and willingness to help was truly a pleasure to encounter. Any time I return to NYC I will plan to stay at this hotel.
December 3, 2013
Rated

4.0

out of

5.0
 by
Exsurferbill
What a view!
Being one of the busiest weekends of the year, the staff could not have been better. Good central location to just about everything. Rooms 1908 and 1909 have amazing view of the Empire State Building.
December 3, 2013
Rated

4.0

out of

5.0
 by
Josh22
Great Stay
Great location, decent hot breakfast, and a really great value. The room was also very clean. I would definitely stay again.
November 30, 2013
Rated

5.0

out of

5.0
 by
MMCs
Great Concierge
Very friendly, helpful Concierge. Friendly staff. Good location. Had 19th floor view of Empire State Building.
November 29, 2013
Rated

5.0

out of

5.0
 by
Jassim
Excellent Location good price
I originally booked at another Holiday, but could not last one day. The staff were not friendly and the rooms were old and ugly. I checked out early and checked in this hotel based on my friends recommendation. It was a choice I did not regret. The price is about the same, but you get a cleaner more newer rooms. The staff at this hotel are very friendly and helpful. The location is great and only 5 minutes walking to Macy's and Regent Park. I enjoyed my stay at this Hotel and would recommend to all my friends. Thank you
November 25, 2013
Rated

4.0

out of

5.0
 by
AZtraveler123
Great experience for the value
Very clean property. The staff was gracious and helpful, and a great breakfast in the morning with your basics. The room was very small but it is NYC. Would absolutely stay there again.
November 21, 2013
Rated

5.0

out of

5.0
 by
Mamy13
Excellent hotel
I went with a friend for two nights, the room was so clean , the staff and front desk are really nice and so helpful, and the location of the hotel is excellent nearby all shopping and attractive places, we really had a nice stay with holiday inn express hotel at Herald square in manhatten.
November 20, 2013
Rated

5.0

out of

5.0
 by
MacKensie
Great staff!
Everything about our stay was great, but the best was the awesome stories about NYC in the 70's and 80's that James in concierge shared with us. Good stories from a local are always a nice addition to a city escape. Thanks!
November 20, 2013