Skip Navigation
English
|
|
|
|

Sign In

Book online or call: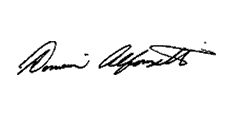 A CLASSIC, ELEGANT LUXURY HOTEL IN MIDTOWN MANHATTAN
Enjoy significant savings! The InterContinental New York Barclay's closing-for-renovation date is set to begin at the end of summer. Starting June 27, the hotel will offer all services except in-room dining, mini bar and banquet events. Visit the Barclay Bar & Grill for its renowned Natural Power Breakfast and all other meal and refreshment needs.
HOTEL HIGHLIGHTS
Restaurant & Lounges

Located off the hotel's elegant lobby, the Barclay Bar & Grill offers American and Continental cuisine with French flair in an informal dining atmo...

Amenities & Services

The fitness centre offers cardiovascular and circuit training equipment, saunas and steam rooms. Massage services are available there or in the pri...

SPECIAL PACKAGES

There's always something special happening at an InterContinental hotel. Whether you are looking for a fun-filled getaway or a place to host your n...
New York Barclay
111 East 48th St
New York , NY , 10017-1297
United States
Front Desk +1-212-7555900
Languages spoken by staff
German, English, Spanish, French, Italian, Japanese, Korean, Dutch , Portuguese, Chinese
Pet Policy
One pet per room. Dog must weight 70 lbs.or less. Dog should be nonaggressive and leashed at all times in public area and not be left alone in room. If dog is barking then the guest will have to depart the hotel. Must be registered with front desk.
Pet Fee $25.00 per night
CHECK-IN

3:00 PM

CHECK-OUT

12:00 PM

Late Check out Available
Accessibility
Service animals allowed
18 Room(s) with Accessibility Standards
Parking
Guest Reviews
Rated

3.8

out of

5

 by

776

reviewers.
Rated

4.0

out of

5.0
 by
Marrill
Good location, great stuff
The location is great, and you can walk to many places in midtown. the stuff was very helpful and nice !
April 21, 2014
Rated

5.0

out of

5.0
 by
RGZ CPA
Good value, clean., safe, good location
My stay was fine. Clean and safe hotel within a few blocks of theater district and subway. The morning breakfast is a good value in terms of food, service, and price. I would stay here again.
April 20, 2014
Rated

2.0

out of

5.0
 by
CSean66
Error with the room.
I booked a room with a king size bed several weeks prior to my stay. On the day of our arrival we were given a room with 2 double beds instead. While not a hardship at all, when I questioned the hotel staff regarding the change, I was offered no explanation.
April 19, 2014
Rated

5.0

out of

5.0
 by
ClauCn
Un viaje confortable
Muy buen servicio, habitaciones muy amplias, con excelente ubicación. Aunque valdría la pena una remodelación ya que el baño es algo antiguo así como la calefacción. Lo malo es que la piscina estaba cerrada por temporada invernal...
April 18, 2014
Rated

5.0

out of

5.0
 by
DJtarbay
Perfect Location
I will absolutely stay at this hotel any time I go to NYC. The location was PERFECT, the hotel was clean and beds are very comfortable. I only have one complaint and that is the staff at the front desk. They are not the most friendly individuals and did not make me feel welcomed at all!!
April 18, 2014
Rated

2.0

out of

5.0
 by
Hot - Angry - Dissappoint
No Air conditioning on weekend of 75 degrees plus outside
I stay at this hotel often and usually receive a fair value and a decent room. This past weekend the outside temps soared to almost 80 degress F. and management chose not to air condition their guest's rooms. I consider this an abomination and inexcusable. I will continue to stay at this location because of its proximity to my business in NYC but for no other reason. Please make your guests comfortable because they deserve it and certainly pay for it.
April 17, 2014
Rated

4.0

out of

5.0
 by
DESTRUCTOR
modernizar
en general estadia buena, pero ya requiere una remodelación a fondo.
April 16, 2014
Rated

5.0

out of

5.0
 by
Michelle74
comfortable room great service
I am not one that normally writes reviews however I do read them when spending countless hours searching for the best hotel for our family vacations. This hotels reviews were just OK but could not pass up on the price for NYC hotel stay April 4th thru the 9th. We were not disapointed I am a family of 5 and we don't tend to use daily house keeping but the wonderful maid checked in every morning for clean towels and more coffee and was always a delight and very cheerful. The hotel location was perfect for walking to and from the subway at night and had a Walgreens, CVS and Dunkin for quick snacks on our walk back. The size of the room was perfect we have stayed in other NYC hotels and with a larger family in the city were very nervous about what we were going to get it was suprisingly large and comfortable we didn't have any issues with the noise of the city and our view was wonderful. For a small town Wisconsin family this hotel did not disapoint.
April 16, 2014
Rated

5.0

out of

5.0
 by
Skomsky7
Top class service
From the moment we arrived to the minute that we left, we were treated like royalty! Clean and very comfortable rooms to the most accommodating staff. Location was awesome, very close to central park and all amenities. Very safe and secure area. I would recommend this place to everyone.
April 14, 2014
Rated

5.0

out of

5.0
 by
Lynn667
great hotel, comfortable and good service
Very good location. Overall experience was excellent and would definitely stay here again.
April 14, 2014
Rated

5.0

out of

5.0
 by
AlQahtani
Excellent hotel
The hotel is excellent and comfortable and services are available and the hotel team is excellent and polite.
April 13, 2014
Rated

4.0

out of

5.0
 by
Hi72
Comfortable stay
I stay at the hotel whenever I visit NY. Building is old but room is clean and staffs are friendly. When I took elevator it stopped in the middle and I could not get out. However a maintenance man came promptly and I got out. Elevator should be secured!
April 11, 2014
Rated

4.0

out of

5.0
 by
Jannel
Great front desk staff
My reservation was lost but the front desk team were very helpful and polite. Nate and Shoimara were wonderful and polite.
April 8, 2014
Rated

4.0

out of

5.0
 by
warrenslo
Very well located
This hotel is an older but very well located property, a short distance to Columbus Circle and the subway station. In addition, the price cannot be beat, along with the size of the rooms. All of the employees we encountered were very friendly, and all of our needs were met. *Just to clarify, we were in a room that had not been renovated yet and I am aware the remaining rooms will be completed within the next few months. The biggest downside to the hotel are the bathrooms are way to small for modern standards, there isn't any countertop space, and our toilet didn't have a lid (not sure if every room is this way), but every time you flush you would get sprayed with clean and/or dirty toilet water. I understand they aren't changing the bathrooms during the current renovation, but I hope they would consider doing this in the near future. They could enlarge the bathrooms into the rooms a bit since the rooms are oversized for Manhattan. Another downside, the mattresses were not comfortable, we had a room with 2 beds and both were different, but neither good, not sure why, I am not sure if these are being changed during the current renovation. Another thing I noticed, I didn't think it was appropriate for the bellman to have a sign charging for bag storage, we stayed at another nearby IHG property for our last night and they held our bags for free as long as it wasn't for longer than 24 hours. Clearly a tip would be appropriate, but I don't think a mandatory charge is appropriate. Many people have mentioned the elevators at this hotel as being small, unfortunately this size is pretty typical of Manhattan, newer buildings only have elevators slightly larger, with that said we never had a problem waiting for the elevators. I assume in response to a review here, the hotel does check for room keys at nighttime hours for security purposes now, although the neighborhood it is in is not a bad urban neighborhood. To conclude, the hotel does have a few things to correct, but once they do, it won't be as affordable anymore.
April 6, 2014
Rated

5.0

out of

5.0
 by
Reddog51g
great value
Couldn't ask for anything more.great value great location.
April 6, 2014
Rated

4.0

out of

5.0
 by
Jo-Ann
Spacious room and good bed
We had one night in the holiday inn. This is our fourth time in this hotel. This time we stayed in an room streetside. It was very noisy and the people next door were slamming the door. The bed was very good and the room was clean. NeXT time we make reservaties for a room not. streetside.
April 6, 2014
Rated

5.0

out of

5.0
 by
Trin
Great Value and Location
The staff were very conscientious and helpful. Security seemed very sufficient. Location couldn't be beat. We needed to be near Carnegie Hall, and it was only a few blocks away. Very good value for the middle of the city - also near Central Park - another bonus! Elevators were small and a bit slow - but not a big deal.
April 5, 2014
Rated

5.0

out of

5.0
 by
GoldenMongoose
Excellent, friendly and a great location.
This was my first time in New York, the hotel's position was fantastic for shopping, visiting Central Park and accessing the other highlights my short trip allowed. The gentleman serving us in the bar on Sunday evening was delightful. The doormen made us feel very safe. Every member of staff encountered was charming and helpful. We returned by the Hotel's car to the Airport - it was much more comfortable than the yellow cab we arrived in! The driver was lovely and we felt much safer in his hands! When I return, I will be rebooking here. Thank you very much for making my holiday so relaxing.
April 3, 2014
Rated

3.0

out of

5.0
 by
famous25
Great location.
Staff was very attentive Great parking location and very walk able to major attractions. There was no ice machine on 8th floor the one on 7 was broke and the one on 5th floor I found a black bug in an ice cube (took it down and gave it to a manager at front desk. The deluxe room we paid for was so hot we had heat off and still had windows open for four days and nights with temps outside at 36 degrees. We were told no air conditioning in the room. When we left I did a check to make sure we left nothing behind and under the bed was very dirty with a pill someone dropped. I always ck the bedding and now will check under the beds. I do have to say the linens were clean.
April 3, 2014
Rated

4.0

out of

5.0
 by
EMDPRP
Birthday in NYC
I stayed at the Holiday Inn on W 57th. The check-in was very quick and having parking validated at a MUCH cheaper rate than other garages was awesome! I would definitely recommend this hotel. Subway is only a block and a half away or you can easily hop on a cab. Room was very spacious.
April 2, 2014
Rated

3.0

out of

5.0
 by
chartjes
location and price
This hotel is not going to WOW you BUT, it is clean, friendly, and a terrific price for 57th street. Subway is a short walk and Carnegie Hall is just around the corner. Wine list is nonexistent.... Had a terrific trip and would stay again... Thanks
March 31, 2014
Rated

5.0

out of

5.0
 by
kak410
Very nice staff, good updates to rooms
Recently had a great stay. This is the 2nd time I've stayed at this hotel, and was pleased to see the room I stayed in seemed to be updated from the last time I stayed here. The bed was super comfy, with loads of pillows (both the soft ones and more firm ones!). TV and internet were both great. Good number of channels on a flat-screen TV. Internet speed was good. I could hear the elevator while relaxing at night, but did not hear much noise past 9pm-ish. Had a great nights sleep with no sound disturbances! Ate dinner at hotel and had room service; both were great! Went to bar for drinks. Bartender was great, drinks great, although a bit overpriced (but I guess it is NYC; so in compared to New York I guess they are not overpriced! just not what I'm used to) Staff at hotel were great. Super nice and helpful. I plan to stay here again.
March 30, 2014
Rated

4.0

out of

5.0
 by
middleagedtravelor
Conveniently located
The hotel is conveniently located to many sites in New York. The staff was friendly and very helpful. The rooms were spacious by NYC standards. The rooms were clean. The elevators were rather slow, so need to allow a little extra time. Being on a major street made for a lot of street noise, best to request an upper floor.
March 30, 2014
Rated

3.0

out of

5.0
 by
HwawiaanMike
Great hotel and guest room but............
The hotel guest rooms were great, and comfortable. The rooms were a good value and my experience that 98% of guest are going to experience was above average. My only complaint, and it is my biggest, is I was attending training in this hotel the day after my stay and it was miserable. The room reached a temperature of 85 degrees and the only response I got from the hotel was, "Yeah this happens every spring and fall. Because of the expense of turning the A/C, heat on or off we just deal with it until ewe have to, then we turn the other on." To me that is not a good enough reason to leave an obvious shortcoming in place. Their fine with charging full price for substandard environments. I would not recommend this hotel to anyone looking to schedule a meeting in any of their meeting rooms during those two seasons as you cannot guarantee that you will have acceptable conditions to work in.
March 30, 2014
Rated

5.0

out of

5.0
 by
Mikki S
Stuff was very supportive!
Perfect place to stay in Manhattan area. I like the staff members who treat you very well.. Will be back Soon..M
March 29, 2014
Rated

5.0

out of

5.0
 by
Perezmommie
Space in the City
I've stayed in NYC many times and always find the city exciting but lacking room to stretch as I am able to here at home in Texas. I was SO pleasantly surprised when I walked in and the lobby was so spacious. I arrived late and appreciated the concierge stopping to ensure I as an actual guest. Tired and jet lagged and maybe even a little "short" with the guest services attendant who checked me in, I was given an upgraded room that was a very nice size and with the best view of the city I have ever had in my 5 years of traveling to NYC. I was able to shop and have my bags held at the baggage check-in. Overall, it was great!!
March 28, 2014
Rated

4.0

out of

5.0
 by
Key H
Sky Light Bar
Don't usually leave reviews but I would like management to recognize Alex the bartender who works evenings Tuesday through Friday. I've been staying at the hotel the last 5 weeks and have watched and experienced her excellent customer service and ability to anticipate the customer's needs. Because of Alex and Benjamin believe it or not I've spent every meal at the bar for the last 5 weeks and not experienced NYC. Good employees are hard to find but more importantly good people are even more difficult to find. Alex and Benjamin are great assets to your hotel. Be sure to keep them around. They make everyone feel like a "regular " (bar term) and at home which is so important for all those road warriors.
March 27, 2014
Rated

4.0

out of

5.0
 by
WheresHarryPotter
Great Service
I've been going to this hotel for a long time. Staff is the best! Shout out to all the front desk people and bar tenders. However this new one voucher rule isn't cutting it. Getting one drink voucher for 2-4 day stays isn't going to drive my business to a already expensive bar. This is what always made me stay at this hotel versus others. I just think it's the wrong direction. Mgmt. please fix this.
March 27, 2014
Rated

3.0

out of

5.0
 by
ElectWomen
Holiday Inn Midtown at 57th
This hotel was not as nice as other Holiday Inns in New York City. The temperature was unable to be controlled and it was way too hot. The bathroom layout was not good, the toilet flush was so loud and industrial strength and the room was too cramped. Overall, not too great. Bed was squishey and to lumpy and soft.
March 25, 2014
Rated

4.0

out of

5.0
 by
N2GJ Gerry
Great location, probably needs an uplift
I stayed at the Midtown property because of the price and location. It was very convenient to where I needed to be (within walking distance). It's in a very nice neighborhood, with a wide variety of dining choices nearby. It's also close to the 59th street (Columbus Circle) subway stop. From there, you can get pretty much anywhere. I rated the room as "average" because it's devoid of amenities such as AC plugs anywhere NEAR your bed! This is unacceptable in the day and age of smartphones that need charging every few hours! <Grin> Also the housekeeper could do a better job of dusting - I noticed the lamps were encrusted with a thick veneer of dust. I'm not sure if it's their policy, but it seems a waste to replace two bars of soap, one on the sink, the other on the tub, every day. I usually use them all week. For the same reason, I prefer them not to change my sheets every day - I don't at home - once a week seems OK. I ate in the bar on my first night and it was rockin'! Lots of nice folks during happy hour. The food & drinks were fine and reasonably priced for a hotel (especially in NYC). One other thing: I expected it to be noisy, but I didn't hear any street sounds and I was only on the 6th floor! Well, there were really noisy, door-slamming yahoos in the rooms next door but that's another story. You can't blame Holiday Inn for poor manners! If I'm ever in that area again, I'll certainly consider staying there again. Spend some money and give it a little facelift and it will be gold mine!
March 24, 2014