Skip Navigation
English
|
|
|
|

Sign In

Book online or call: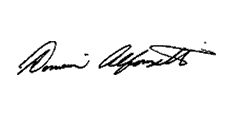 A CLASSIC, ELEGANT LUXURY HOTEL IN MIDTOWN MANHATTAN
Enjoy significant savings! The InterContinental New York Barclay's closing-for-renovation date is set to begin at the end of summer. Starting June 27, the hotel will offer all services except in-room dining, mini bar and banquet events. Visit the Barclay Bar & Grill for its renowned Natural Power Breakfast and all other meal and refreshment needs.
HOTEL HIGHLIGHTS
Restaurant & Lounges

Located off the hotel's elegant lobby, the Barclay Bar & Grill offers American and Continental cuisine with French flair in an informal dining atmo...

Amenities & Services

The fitness centre offers cardiovascular and circuit training equipment, saunas and steam rooms. Massage services are available there or in the pri...

SPECIAL PACKAGES

There's always something special happening at an InterContinental hotel. Whether you are looking for a fun-filled getaway or a place to host your n...
New York Barclay
111 East 48th St

New York

,

NY

,

10017-1297

United States

Front Desk

+1-212-7555900
Languages spoken by staff
German, English, Spanish, French, Italian, Japanese, Korean, Dutch , Portuguese, Chinese
Pet Policy
One pet per room. Dog must weight 70 lbs.or less. Dog should be nonaggressive and leashed at all times in public area and not be left alone in room. If dog is barking then the guest will have to depart the hotel. Must be registered with front desk.
Pet Fee $25.00 per night
CHECK-IN

3:00 PM

CHECK-OUT

12:00 PM

Late Check out Available
Accessibility
Service animals allowed
18 Room(s) with Accessibility Standards
Parking
Guest Reviews
Rated

3.8

out of

5

 by

793

reviewers.
Rated

5.0

out of

5.0
 by
Lindaandbrad
Great location!
This was a great location, safe & uncrowded neighborhood, lots of reasonably priced restaurants, cafes, etc. nearby. Easy walking to the theater district and to Central Park. The hotel was clean, if a bit old, but the room was spacious and the beds were fine. The in-room air conditioner does hum, but that is expected for an older hotel room that doesn't have the central air built in. It was convenient to have the parking garage right next to the hotel. It wasn't cheap, but worth the price. The prices do vary, so it's good to check often to see if you can book the best deal. We will definitely stay here again when we do an overnight in NYC.
May 14, 2014
Rated

1.0

out of

5.0
 by
Cheese
Uncomfortable stay & bad service
I will not stay in this hotel again due to following 1- front desk was not polite with me And I asked to see the room before check My request was denied! I asked about the AC in the room if it a working and cooling , I have told it is working and cooling in a rude way I asked to confirm that issue ... Because in my way was reading review about this hotel most complains about AC ... I got shocked when I entered the room was hot I switch on the AC then went outside for more than 5 hours then can back to room that still hot ... No cooling effect at all only noise! Then I was lucky the weather outside was cold I just opened the window to cool down the room. 2- AC was not functioning not cooling at all. 3- wet carpet near rest room & sink... 4- rust in the bath see photo
May 14, 2014
Rated

4.0

out of

5.0
 by
Forrestbrwn
Good NY value
Great staff, good location, semi-comfortBle rooms. The AC was a little loud and for a "King Suite", it would have been nice to have a fridge.
May 13, 2014
Rated

5.0

out of

5.0
 by
Frank155
Good location and value
Thoroughly enjoyed staying here. The staff were very friendly and helpful. And . . . the room was clean and comfortable. We could enjoy our time sightseeing in New York and relax when we returned to our room. We picked the hotel for its location and value. We were not disappointed. It was within a few blocks of Central Park and Lincoln Center.
May 12, 2014
Rated

3.0

out of

5.0
 by
Leticia Lily Lily
Nice
Excellet location. A little old but friendly staff
May 11, 2014
Rated

3.0

out of

5.0
 by
arara13
That's Ok.....it is a Holiday Inn
In fact I choose it because it was a Holiday Inn, but for the localization, as I have stayed before in anothers hotels around with similar rate I would prefer next time to stay more closer to the Time Square as I mentioned I have stayed before.
May 11, 2014
Rated

4.0

out of

5.0
 by
BRaman
Convenient and comfortable stay
We arrived with kids on a week day morning about 9:30 AM and the staff was quite helpful in letting us store our luggage and allowed us to check-in early, they did try their best to see if a room was available to check-in right away, but the room type that we booked was not available. The front desk was helpful in letting us know of the breakfast was available if we had to spend some time before check-in. The Holiday Inn is very close to subway (Columbus Circle) and Central Park, and dining and shopping options are available close by. Overall a good experience.
May 9, 2014
Rated

1.0

out of

5.0
 by
Cgold
Don't rely on anything getting fixed
We had issues over the fours days we stayed. The hotel AC was out and the notification process was poor - but they did post a 8 by 10 notice. The fan was defective and we asked on day 1 and again on day 2 to have maintenance check our fan on the ac/heating unit (a/c was out but the weather was cool - hence the need for a fan to draw in outside air). For two consecutive days we called and were told "someone will be right up" per the front desk - but no one ever showed for four days. Next, the bathtub plug was broken on day 3 by housekeeping (an accident). We asked housekeeping to call and then the front desk on day 3 and day 4. Again, no one showed up and the plug was open therefore, no bath over a two day period. For two days we left the plug in a corner - and the plug never moved an inch because no one even bothered to stop by and look. Bottom line - if you check in and something is broken, report it, then immediately ask for a new room. Don't take no for an answer unless you are willing to live with the broken item for the length of your stay. We have stayed many times/year at this hotel (57th) and they were excellent in the past. Something has gone very wrong lately.
May 7, 2014
Rated

2.0

out of

5.0
 by
Parvez
Bathroom and Staff Service
Bathroom was old looking. Toilet was old fashioned and of lower quality. No countertop inside the bathroom. The basin was outside. Very uncomfortable for a family to use the bathroom. Staffs are not that cooperative. They did not have good excuse for not have AC though it was hot outside as well as inside. AC was broken and no buttons were there. Experienced trouble to obtain an extra fan.
May 7, 2014
Rated

5.0

out of

5.0
 by
Dips
Comfortable bed
I was there for 3 nights with my family. When I checked in the room was neat and spacious. It seems to me like the cleaning staff does not do the job neatly if the guest are in the room. Besides this rest of the stay was pleasant. Front desk staff was accommodative. The restaurant had good choice of food for breakfast. Close to Central Park and subway stations.
May 5, 2014
Rated

2.0

out of

5.0
 by
FXsalesman
Bar and Lounge area
Due to the inclement weather, my preference was to have dinner in the bar area. The music was too loud to have a conversation, I asked if it could be turned down - they said no. The lady behind the bar was rude, and she put a shot of liquor in front of me and sad "on the house...." I didn't ask for it, not was I interested in consuming it. There's LOTS of choices in NYC.........this location won't be on my short list for the future.
May 5, 2014
Rated

4.0

out of

5.0
 by
Lightning 2
Comfortable bed and great service.
All four rooms in our party were too warm. Kept the windows open 24/7. Units would not blow cold air. Elevator use very slow during peak times if you stay on lower floors (1-9). Take the stairs if you are on lower floors. Vending machine not working properly. Ice machine worked great. Staff was excellent! My sister-in-law became ill on morning to leave so she and my brother needed to stay another day. Staff let them stay in their room until 3:00 instead of checking out in the a.m. Also, staff had taxi waiting for them. Thank you! Good location for theaters, Central Park, Rockefeller Center and Times Square.
May 2, 2014
Rated

1.0

out of

5.0
 by
Robbed101
Disappointed
I had high expectations due to the location of this property. Turns out that the location was the high point. Perhaps it's typically New York, but I was disappointed with nearly all aspects of the service. Room was okay except for the noisy heating system.
May 1, 2014
Rated

5.0

out of

5.0
 by
FootballCoach12
Great location
This hotel is conveniently located to everything you would want to do in Manhattan. it is 1 block from Central Park, museum, and the subway. We never used the onsite restaurant, however there is a bar open every evening. Rooms & drinks are very pricey, but I think that is the norm in NY.
May 1, 2014
Rated

5.0

out of

5.0
 by
3cuties1hunk
excellent location
This location is not in the heart of Times Square but just blocks from it and you don't get all the noise at all hours of the night. Just blocks from Central Park, 5th ave, Times Square and The Hudson River. Very safe location and some really great places to eat. One of the towers A or B rooms has been completely renovated and are gorgeous. There is a rooftop pool, a restaurant on site and parking.
April 29, 2014
Rated

1.0

out of

5.0
 by
Moamen
Not recommend
Not a pleasant stay , the room is very much old , internet connection is very poor with much on and off . Compared to other holiday hotels , this hotel is very far away from every thing .
April 28, 2014
Rated

2.0

out of

5.0
 by
Jide
Great location. Hotel needs an urgent update
I spent just one night here because of its relative proximity to the Jacobs Javitz Center. The air conditioner in the room did not work. Was too tired to engage front desk. Just cracked the windows so I could get some fresh air, which served me fine. The bathroom/plumbing must (definitely) be more than 30 years old. Such poor standard for the price charged. 2 out of the 3 towels in the room were thread bare. Simply used the one that looked decently useable. Only up to date item in the room was the TV. If I had my way, will not stay here next time.
April 25, 2014
Rated

4.0

out of

5.0
 by
Marrill
Good location, great stuff
The location is great, and you can walk to many places in midtown. the stuff was very helpful and nice !
April 21, 2014
Rated

5.0

out of

5.0
 by
RGZ CPA
Good value, clean., safe, good location
My stay was fine. Clean and safe hotel within a few blocks of theater district and subway. The morning breakfast is a good value in terms of food, service, and price. I would stay here again.
April 20, 2014
Rated

2.0

out of

5.0
 by
CSean66
Error with the room.
I booked a room with a king size bed several weeks prior to my stay. On the day of our arrival we were given a room with 2 double beds instead. While not a hardship at all, when I questioned the hotel staff regarding the change, I was offered no explanation.
April 19, 2014
Rated

5.0

out of

5.0
 by
ClauCn
Un viaje confortable
Muy buen servicio, habitaciones muy amplias, con excelente ubicación. Aunque valdría la pena una remodelación ya que el baño es algo antiguo así como la calefacción. Lo malo es que la piscina estaba cerrada por temporada invernal...
April 18, 2014
Rated

5.0

out of

5.0
 by
DJtarbay
Perfect Location
I will absolutely stay at this hotel any time I go to NYC. The location was PERFECT, the hotel was clean and beds are very comfortable. I only have one complaint and that is the staff at the front desk. They are not the most friendly individuals and did not make me feel welcomed at all!!
April 18, 2014
Rated

2.0

out of

5.0
 by
Hot - Angry - Dissappoint
No Air conditioning on weekend of 75 degrees plus outside
I stay at this hotel often and usually receive a fair value and a decent room. This past weekend the outside temps soared to almost 80 degress F. and management chose not to air condition their guest's rooms. I consider this an abomination and inexcusable. I will continue to stay at this location because of its proximity to my business in NYC but for no other reason. Please make your guests comfortable because they deserve it and certainly pay for it.
April 17, 2014
Rated

4.0

out of

5.0
 by
DESTRUCTOR
modernizar
en general estadia buena, pero ya requiere una remodelación a fondo.
April 16, 2014
Rated

5.0

out of

5.0
 by
Michelle74
comfortable room great service
I am not one that normally writes reviews however I do read them when spending countless hours searching for the best hotel for our family vacations. This hotels reviews were just OK but could not pass up on the price for NYC hotel stay April 4th thru the 9th. We were not disapointed I am a family of 5 and we don't tend to use daily house keeping but the wonderful maid checked in every morning for clean towels and more coffee and was always a delight and very cheerful. The hotel location was perfect for walking to and from the subway at night and had a Walgreens, CVS and Dunkin for quick snacks on our walk back. The size of the room was perfect we have stayed in other NYC hotels and with a larger family in the city were very nervous about what we were going to get it was suprisingly large and comfortable we didn't have any issues with the noise of the city and our view was wonderful. For a small town Wisconsin family this hotel did not disapoint.
April 16, 2014
Rated

5.0

out of

5.0
 by
Skomsky7
Top class service
From the moment we arrived to the minute that we left, we were treated like royalty! Clean and very comfortable rooms to the most accommodating staff. Location was awesome, very close to central park and all amenities. Very safe and secure area. I would recommend this place to everyone.
April 14, 2014
Rated

5.0

out of

5.0
 by
Lynn667
great hotel, comfortable and good service
Very good location. Overall experience was excellent and would definitely stay here again.
April 14, 2014
Rated

5.0

out of

5.0
 by
AlQahtani
Excellent hotel
The hotel is excellent and comfortable and services are available and the hotel team is excellent and polite.
April 13, 2014
Rated

4.0

out of

5.0
 by
Hi72
Comfortable stay
I stay at the hotel whenever I visit NY. Building is old but room is clean and staffs are friendly. When I took elevator it stopped in the middle and I could not get out. However a maintenance man came promptly and I got out. Elevator should be secured!
April 11, 2014
Rated

4.0

out of

5.0
 by
Jannel
Great front desk staff
My reservation was lost but the front desk team were very helpful and polite. Nate and Shoimara were wonderful and polite.
April 8, 2014