Skip Navigation
English
|
|
|
|

Sign In

Book online or call: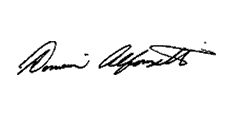 A CLASSIC, ELEGANT LUXURY HOTEL IN MIDTOWN MANHATTAN
Enjoy significant savings! The InterContinental New York Barclay's closing-for-renovation date is set to begin at the end of summer. Starting June 27, the hotel will offer all services except in-room dining, mini bar and banquet events. Visit the Barclay Bar & Grill for its renowned Natural Power Breakfast and all other meal and refreshment needs.
HOTEL HIGHLIGHTS
Restaurant & Lounges

Located off the hotel's elegant lobby, the Barclay Bar & Grill offers American and Continental cuisine with French flair in an informal dining atmo...

Amenities & Services

The fitness centre offers cardiovascular and circuit training equipment, saunas and steam rooms. Massage services are available there or in the pri...

SPECIAL PACKAGES

There's always something special happening at an InterContinental hotel. Whether you are looking for a fun-filled getaway or a place to host your n...
New York Barclay
111 East 48th St

New York

,

NY

,

10017-1297

United States

Front Desk

+1-212-7555900
Languages spoken by staff
German, English, Spanish, French, Italian, Japanese, Korean, Dutch , Portuguese, Chinese
Pet Policy
One pet per room. Dog must weight 70 lbs.or less. Dog should be nonaggressive and leashed at all times in public area and not be left alone in room. If dog is barking then the guest will have to depart the hotel. Must be registered with front desk.
Pet Fee $25.00 per night
CHECK-IN

3:00 PM

CHECK-OUT

12:00 PM

Late Check out Available
Accessibility
Service animals allowed
18 Room(s) with Accessibility Standards
Parking
Guest Reviews
Rated

4.1

out of

5

 by

336

reviewers.
Rated

5.0

out of

5.0
 by
RAlcantara
From now to the end
This will be my NYC Hotel unless i have money to pay the Waldorf Astoria. Great location, easy to reach walking, bus, subway or limo. Great foods market around. Everything good.
April 24, 2013
Rated

5.0

out of

5.0
 by
JPNBD
Real nice
Very clean, friendly staff, good location, quiet! Small lobby but served us well. Staff very accommodating.
April 24, 2013
Rated

5.0

out of

5.0
 by
CelticFan2013
Great Hotel and Great Location!!!
Overall a Great Stay in NYC - Great Location!!! Great Room with Character!!! Would recommend this Hotel to ALL Visiting NYC (The Big Apple)!!!
April 23, 2013
Rated

3.0

out of

5.0
 by
MiniK
too expensive, too noisy
The hotel is in the middle of New York city to accessible to all attractions. However, the rooms are very small, crowded. The reservation policy is paid at the time of booking and non-refundable and the nightly prices even in April are way too high. Guests staying in adjacent rooms too noisy, no action taken by staff. In spite of requesting for early check-in, did not get room until normal time of 3pm. Front desk staff was kind of rude. The breakfast is ok, not enuf place for guests to sit.
April 21, 2013
Rated

5.0

out of

5.0
 by
majorette19
Very polite staff and clean room
There were three of us in the room and there was adequate space for us and our luggage. Room was very clean, staff was very polite and helpful, good variety for breakfast, beds very comfortable. If i could make one suggestion it would be to have a cigarette container outside of the hotel so people did not litter the sidewalk with them. Will definitely use this hotel again when we travel to New York.
April 20, 2013
Rated

3.0

out of

5.0
 by
Benson
Request during booking one month in advance
Request a two bed room but end up not avaialbe. Price is also different from what I was being confirmed in the internet.
April 20, 2013
Rated

4.0

out of

5.0
 by
Stuart100
Good mid town option
Just off 5th avenue this hotel is in a great position to sample the delights of New York. The room was comfortable we did not experience any street noise at all. If you are looking for a central mid town location and looking for value for money stay here.
April 16, 2013
Rated

4.0

out of

5.0
 by
bweff
great location
I stayed here with my 2 kids. The rooms are a little small for 3 people. One of my sons ended up sleeping on the floor, because we had a king bed and no rollaways were available, as the hotel was full. However, the beds are very comfortable. The free breakfast is a huge plus. The location is fantastic. It is 4 blocks from Rockefeller Center, 3 blocks from the public library, 5 blocks from Grand Central terminal, and less than 12 blocks from the Empire State Building. Great hotel if you are coming to shop or go site-seeing.
April 11, 2013
Rated

4.0

out of

5.0
 by
Ayala
Very good
The hotel is really good and the location is great! The only bad thing was that I asked for non-smoking room and the room that I stayed had really bad smoking smell.
April 7, 2013
Rated

5.0

out of

5.0
 by
lulumax
First time in NYC
The folks running this hotel are so nice. You get a nice room and breakfast. The property is close to almost everything! We spent 3 nights and only took a cab once. Recommend Manhattan Cafe nearby for great food!
April 2, 2013
Rated

5.0

out of

5.0
 by
SJBSr
Staff/Bellhop Paul
From the time we arrived the staff at the Holiday Inn could not have been more friendly. The one person I want to point out is Paul, I do not have his last name but he went above and beyond to help us at check in with our bags. He stored them for us and then went back several times when we needed something and then brought our bags to our room when we checked in. He wouldn't even let us give him a tip!! He was just amazing and in my opinion should be the manager of this hotel...with customer service like this!!
April 2, 2013
Rated

5.0

out of

5.0
 by
Reliesj
Quiet
This is the quietest hotel I have stayed in in Manhattan. There was virtually no noise in the room. Incredible! Will stay here again when I return to the area.
March 30, 2013
Rated

3.0

out of

5.0
 by
rig2
basic comfort
If you are looking for a basic room with a comfortable bed in a great location, this property will probably be fine. It was for me. A short walk will take you to Grand Central, Times Square, or Rockafeller Center. Several excellent places to eat nearby. Easy to get a cab right out front. The rooms are small and perfectly cleaned and the bed great. The front desk staff is friendly and very helpful, always greeting you and after a day, probably by name. There are some issues, however. The layout of the lobby makes it impossible for the hard working lady that takes care of the breakfast area to do her job. This nice lady has to literally fight her way from the prep area to the counter to keep it stocked and she tries very hard. Simply rearranging the layout would solve the problem somewhat. They had no firm pillows available. I requested a mini-fridge and one was promptly provided. Huge selection of channels on the tv but the remote is not tintuitive to use - take a small child with you to operate the tv. I will consider this property for future stays on location alone if my plans require a midtown stay. Just don't expect the Waldorf Astoria or the Plaza. You get a decent room at a reasonable, for New York, price and are tended to by a very good staff who do their best with what they have to work with.
March 27, 2013
Rated

5.0

out of

5.0
 by
BigCess
Staff unbelievable. Very helpful and polite.
Holiday Day Inn Express Fifth Av. treated me like family. I am a Super Storm Sandy victim and I was placed in this hotel by Fema. Holiday Inn treated me so well that I almost cried with sadness when I checked out. I stayed in the hotel for almost four months and was treated with kindness, sensitivity, and dignity from the first day. From the front desk staff to the hotel manager to the manager of the house-keeping staff they made me feel like I was home away from home. They feed me with not only food but with comfort and I can honestly say I felt love and understanding that I needed to help me get through one of the worst disasters the country has ever seen. Difinitly one of the worst storms that I personally have ever experienced. So thank you very much Holiday Inn Express Fifth Av. New York, you took care of me when I needed it the most.
March 26, 2013
Rated

5.0

out of

5.0
 by
LadyPicccs228
GREAT PLACE TO STAY. EASY ACCESS TO PUBLIC TRANSPORTAION
I stayed here for 3 days and I enjoyed it. Peaceful, loved the king room. Breakfast was awesome! My first experience at HIE. Will stay again. I was able to walk to any sub station and bus stop to go anywhere! Surrounded by bars. Great stay will be my spot for any future NY trip I take. Have told a few people too! Only 1 con. My sheets were wrinkled. Which gave me the thought of whether they were clean or not. Even if they were clean.
March 25, 2013
Rated

4.0

out of

5.0
Nice Place
Stayed here on business for a weekend and it was nice, neighborhood was shady at night with the night clubs next store but I would definitely stay again.
March 23, 2013
Rated

5.0

out of

5.0
 by
Jules13
Very Helpful Staff!!
I was a little apprehensive as there were some bad reviews on Trip Advisor, but we were very happy with our week long stay. The staff were excellent especially Dennis and Paul, this was our third trip to New York in a year and found this to be the most convienient and reasonable stay thus far. Thank you to all the staff for being so helpful.
March 23, 2013
Rated

5.0

out of

5.0
 by
cemmom
Near where you want to be...
If you are headed to NYC for a Times Square/theater experience, and you don't want to break the bank for accommodations, I'm not sure that you can do any better. The property is on 45th, close to 5th Avenue, and about midway between Grand Central and Times Square. Even in the rain, it wasn't a bad walk to the theater district and I liked that it wasn't isolated. On the same block there were restaurants, pubs, and small markets. The rooms was very comfortable and very clean. The staff was among the friendliest and most helpful that I have ever met - including much more expensive hotels in posh locations. We are planning to make this our hotel of choice for our mother/daughter NYC excursions from now on!
March 17, 2013
Rated

4.0

out of

5.0
 by
KatP
Great location and great value
The hotel room was clean and well appointed and staff was great . Breakfast had more choices than most continentals. My only complaints are the lack of room around the reception desk as well as the sliding door to the front of the hotel was kept open by guests standing in the wrong place and therefore dining area got really cold. Going back in a few weeks again only problem is rates have just about doubled, I guess that is NY though.
March 7, 2013
Rated

5.0

out of

5.0
 by
MarkandLacy
Proposal
The staff was amazing in helping me arrange a proposal for my girlfriend. They did all the work while we were out for dinner and when we came back the room was all set up exactly as I imagined it! The hotel is right in the middle of everything, Times Square, Theater district around Broadway, Rockerfeller Center, shopping, food, etc. We were able to walk everywhere, except when the weather was not cooperating. The breakfast buffet options are fantastic, especially being able to take it back to the room since the eating space is limited. While the rooms are small, you are not in them much. As a Priority Club member, being recognized and rewarded is nice. I strongly recommend this hotel and will definitely return, maybe for my 1 year anniversary!!!
March 5, 2013
Rated

3.0

out of

5.0
 by
Bundee53
Nice Play to Stay
The Hotel is in the heart of New York and easily accesible to all the major places someone would most likely go to in Midtown New York. The Staff should py a little more attention to guests and make them feel more welcomed. The rooms are very clean, the sheets comfortable and the fur niture cool. The breakfast menu should be increased to accommodate more cultures. Finally, it was a nice play to stay.
March 3, 2013
Rated

2.0

out of

5.0
 by
GFlores
Good location, less than average hotel
If you will stay a few days in NYC and do not care about the hotel size and ammenities, this is your place. you can find much better hotels for 30.00 more.
March 1, 2013
Rated

4.0

out of

5.0
 by
Joycek
Excellent from first minute of arrival
Holiday Inn 5th Ave. was a truly pleasurable experience. I especially enjoyed the welcoming sound of classical music when I entered my room. The hotel was one of the quietest hotel experiences I have ever encountered. The cleanliness was superb! I loved my entire stay!!!! Thank you!
February 28, 2013
Rated

5.0

out of

5.0
 by
divorcecoach
HELP TO SANDY VICTIMS
I was a guest of this hotel for approximately 4 months. The front desk staff, general manager Lewiston, office staff, housekeeping were outstanding. This became my home away from home when Hurrican SAndy destroyed my home in Long Beach NY. Panick stricken, homeless and cold, I somehow reached out to Lewiston and he called me from his home in NJ on evening to assure me that yes, he would have a room for me! this staff could not do enough and I am forever grateful for the aid, support and comfort they gave to those of us who were devastated by our lives. A wonderful experience and now that I have moved into a new apartment, I actually miss my daily interaction with the staff and the friendly atmosphere they shared. Thank you Lewiston and staff for making my stay a safe haven from the blight of the storm.
February 27, 2013
Rated

3.0

out of

5.0
 by
BusinessTraveler2013x2013
Rooms are TINY and Guests are LOUD
I recently stayed at this hotel for a business trip to NYC. The price was reasonable and the location was great. The staff was wonderful and very helpful, but the rooms are TINY. You almost have to crawl over the bed to move around the room. Also, my floor had 6 rooms on it and 3 were occupied by young men who were exceptionally loud and kept slamming the hotel room doors all night. I will stay at the Holiday Inn on 57th Street going forward.
February 19, 2013
Rated

4.0

out of

5.0
 by
DSGDWG
Great location!! Great value!!
Looked at many sights on- line before booking and this was a very central location for what our plans. We wanted to be able to shop, go to the theaters(Broadway), and easy access to the subway. It is close for the Today Show, many restaurants, 5th Ave, and Times Square(which we were at many times). Grand Central was not too far either. Rooms are a little small but I expected that for NYC. It was clean and the staff was very polite.I would give an excellent for all except for the breakfast-the food is good and many choices but they had trouble keeping an adequate supply available and they ran out of coffee every morning. We were also told they kept hot coffee and hot water available 24 hours a day-not really always . The staff were friendly and always tried to help when we asked. We would definitely stay again just knowing we would probably go out for breakfast. So excited to be able to use Reward Nights!!
February 16, 2013
Rated

4.0

out of

5.0
 by
BigAppleVisitor
Great experience in the Big Apple
For my recent visit to NYC to attend centennial birthday events at Grand Central Terminal, I looked for a Holiday Inn property that would be convenient to that side of town. Although I had never stayed at this particular hotel, I felt comfortable due to its brand affiliation and the information on the website. Well, my confidence was justified, as I was very pleasantly impressed with the property. From my arrival until my checkout, every employee I encountered was exceedingly friendly, helpful and customer-oriented. The room, while smaller overall than Holiday Inn Express locations in Texas, was quite comfortable and welcoming. The furniture was in great shape, plus everything was clean and fresh. The breakfast area was crowded, again due to limited space, but the front desk personnel warned me ahead of time, so I was prepared. What cannot be beat is this location's proximity to many great destinations in Manhattan, and several subway stations. I would definitely recommend this hotel to anyone!
February 7, 2013
Rated

5.0

out of

5.0
 by
Rec16
Great place to stay.
Staff very helpful in every way. Slept great with no interruptions.
February 5, 2013
Rated

5.0

out of

5.0
 by
Trenton
Great Location
Everything about this hotel was excellent - from the location, services, staff, and accomodations. I would definitely choose this location again for either business or pleasure.
February 4, 2013
Rated

5.0

out of

5.0
 by
Palacio
Great Staff and Great Location
My family (of 12) had a great experience at this property. Starting with the staff! Kelly was amazing from before we got to the hotel to the end of our stay. I had been communcating with her over the phone a couple of weeks before we arrived just to make sure that our reservations were in order and so forth. She was phenomenal! She helped us with information on transportation and suggested places to eat (for a big group) which was great! Also, Dennis from the front desk was very helpful with our group too. The hotel is situated only a few blocks from everything which makes it very easy to get around. The hotel is clean and the complimentary breakfast is a plus! Yes the rooms are a little on the small side but they're CLEAN! My family and I will definetly stay at this property again. And we hope to see Kelly and Dennis (as well as the guy that helps with the bags and breakfast area was great too) again soon!
January 28, 2013