Skip Navigation
English
|
|
|
|

Sign In

Book online or call: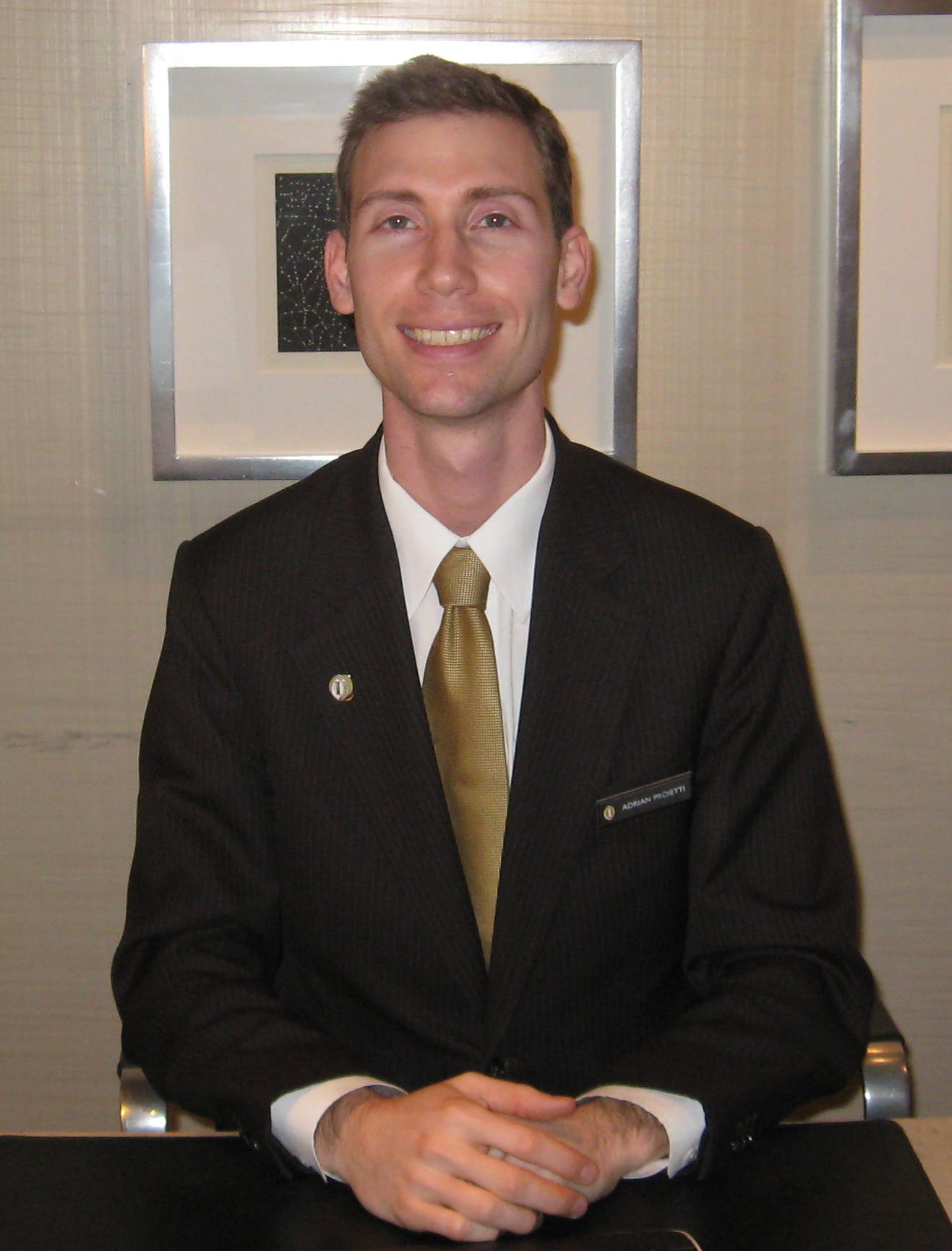 CHIC NEW YORK LUXURY HOTEL ON TIMES SQUARE
Right on Times Square, this New York luxury hotel is perfectly placed in the epicentre of Manhattan's theatre, dining, fashion and business districts. Just blocks from Broadway, savour a pre-theatre menu at Ça Va Brasserie or wander to nearby Restaurant Row for a myriad of dining options. Towering 36 storeys, this New York luxury hotel affords impressive views of the Hudson River and city skyline. The Lounge is perfect for after dinner cocktails and views of 44th Street.
HOTEL HIGHLIGHTS
Restaurant & Lounges

International cuisine is featured in our premiere restaurant led by renowned Chef, Todd English. The adjoining lounge serves cocktails and light sn...

Amenities & Services

A state-of-the-art fitness centre offers 24-hour access to a full range of fitness equipment and free weights for the perfect workout any time of day.

SPECIAL PACKAGES

There's always something special happening at an InterContinental hotel. Whether you are looking for a fun-filled getaway or a place to host your n...
InterContinental New York Times Square
300 West 44th Street

New York

,

NY

,

10036

United States

Front Desk

+1-212-8034500
Languages spoken by staff
English, Spanish, French
Pet Policy
Dogs and Cats allowed for a fee of 250USD non refundable fee
Pet Fee $250.00 per night
CHECK-IN

3:00 PM

CHECK-OUT

12:00 PM

Late Check out Available
Accessibility
Service animals allowed
31 Room(s) with Accessibility Standards
Guest Reviews
Rated

3.8

out of

5

 by

894

reviewers.
Rated

4.0

out of

5.0
 by
erhukacy
a good adress
good journey at this hotel. Comfortable and quiet. clean! just gold fassions and need to be refresh for design. But next to Columbus Circle : subway-buses... very attractive! une bonne adresse et bon séjour dans cet hôtel. confortable, calme et propre. mériterait un petit rafraîchissement en peinture et déco mais travaux en cours! la piscine n'est pas bien grande mais est suffisante pour se délasser après avoir cavaler dans NYC. tout proche de Columbia circus donc lignes de bus(57 et31 au pied de l'hôtel) et du métro. agréablement surpris et très bon rapport qualité prix! à retenir!!!
July 31, 2013
Rated

4.0

out of

5.0
 by
MontScotty
Confortable room, great service, bad internet
Room was confortable and clean. Room service was great and so was the people at front desk and other services. My only complain is that the internet was unusable, loosing connection all the time. I also was a bit surprised that the breakfast was charged separately, since this was not clearly adevertised in the website and it is different from my experience with all other HI hotels I stayed at.
July 31, 2013
Rated

5.0

out of

5.0
 by
Shaz130
The place to stay in nyc!!
This was my 2nd stay at Holiday Inn midtown. I returned because I had a very pleasant visit on the first occasion....and I am glad to say that my 2nd visit was also great! The location is ideal..very close to central park and 5 mins walkin distance to times square-3 blocks to subway. The room was big and airy, and quiet! There is a beautiful rooftop pool-a real bonus!! The staff were very friendly & professional - receptionists, concierge, chamber maids! A special mention for Joe the general manager - he believes in the personal touch! He talks to guests poolside, calls them by name, makes sure all your needs are being met and goes the extra mile to make sure you have a first class experience!!! I will definately be staying here again!
July 30, 2013
Rated

2.0

out of

5.0
 by
petula
Amenities
Staff was fair. I thought charging to use the computer was ridiculous. I wanted to check the location of somethings to do and was told I had to pay. I have never paid to use the internet in a hotel before
July 30, 2013
Rated

4.0

out of

5.0
 by
Nana4Ever
Great experience
Location was perfect for us; close proximity to Central Park and theater district; wonderful restaurants nearby, plus shopping if you like to walk. Most of the time we were out and about, but rooms were comfortable and met all our needs. Would definitely recommend this hotel, and will stay here next time we visit NYC.
July 30, 2013
Rated

4.0

out of

5.0
 by
mwienen
Good location, average price.
Easy to be there like location. Good amenities and comfort.
July 28, 2013
Rated

4.0

out of

5.0
 by
johnboywifi
Great hotel and location, terrible internet
Great hotel, fancy lobby, nice rooms, good overall experience. Nice location adjacent to Hells Kitchen and near Central Park andTimes Square. The wifi internet was dead slow, unusable for anything but the most basic tasks. Bad even by hotel standards. I will not stay again due to the awful internet and lack of ability to get any work done on my laptop. But I would strongly recommend this hotel to anyone who does not care about internet.
July 27, 2013
Rated

5.0

out of

5.0
 by
skylander
great time in new york thanks to staff at holiday inn
my first trip to new york was one i will remember for ages i came with a 5 year old child the staff took him in as if he was part of the family especially jimmy. ive stayed at alot of hotels and this staff hands down was the best the rooms were a little dated but renovations were being made great job to all staff and a big thank you to jimmy sorry i didnt get your last name. daniel is still talking about his new friend thanks you
July 27, 2013
Rated

4.0

out of

5.0
 by
koponens
Good hotel but room for improvement
PROS: Great location and spacious rooms. We were comfortable in our room (except for a bit of a mildew odor covered up by industrial disinfectant.) We phoned ahead to ensure that we could check in when we arrived to NYC and we were assured that everything was all set. Unfortunately, that was not the case when we arrived. The most disappointing thing was we were told there was no upgraded room -- especially since it was a special anniversary and likely the only time we will be able to go to NYC. Some other CONS: The hotel is supposed to be in a special green program, but we didn't see any evidence of this. We took our recyclables with us when we left as recycling was not available. We attempted to reuse towels as instructed but this didn't happen either. The pool closes at 6:00. We came to this hotel because we thought we would be able to relax after a busy day of sightseeing. The pool should have normal hotel pool hours. Doors to stairwells need to be soundproofed because they slam shut. Elevator operation seemed to be inconsistent; sometimes it didn't seem that all three of the elevators were working properly. We enjoyed our time in NYC. The hotel made our stay good; just a few tweeks and it could have been stellar.
July 26, 2013
Rated

4.0

out of

5.0
 by
Kimmyk2226
Great customer service and affordable price
I had a pleasant stay. The hotel staff was very nice. When I got to my room, my air conditioner felt that it was not working that great. Within 5 minutes, I had someone come and fix it and had cold air. The price was very reasonable for the area. Very close to shopping, times square.
July 24, 2013
Rated

1.0

out of

5.0
 by
qwertyui
Not Happy
A/C is like a fan. Changed rooms because the first one was so warm. Next room NO BETTER. The elevators are the worst I have ever dealt with. Would not stay there for free!!!! I travel for work and pleasure all the time and am pretty tolerable. I'm the guy that fixes things myself in room instead of calling. So if I complain it"s bad...
July 22, 2013
Rated

5.0

out of

5.0
 by
Jim51857
My NYC hotel experience!!!
Great Location! The room was clean but dated. However when you turn the lights out and sleep it was as good as ANY hotel in NYC. Beds were great and pillows were outstanding. What made it a great stay was the staff! They met my every request and did it with VIGOR. I had a couple of special needs and they met those too. No complaining or attitude, just a sincere desire to help. The real question is would I recommend this to my friends? Not only would I whole heartedly recommend this to my friends but I would also recommend this to my family as well. Great price, Great Location, and GREAT STAFF. Well done to all!!! I will be back!!!!!!!!!!
July 19, 2013
Rated

5.0

out of

5.0
 by
cokeman
good location
We enjoyed our stay with the Holiday Inn. The location was great easy access to subway and buses.. The staff were very helpful and friendly. Rooms were large. Bathroom could be bigger. Rooms were very clean and comfortable beds.. Maid service was very good. The one time we did eat the food was very good. The roof top pool was very nice and bar service good.. Our only wish would have been that the pool was open at night later so that a person good relax after a long day of walking and cool off. Being a smoker I did enjoy the fact they had a area that was allowed for smoking on the roof top.. Thanks our family enjoyed our stay and would recommend to others.
July 18, 2013
Rated

4.0

out of

5.0
 by
UpstateBob
great pool **** bar in lobby was very nice also
clean and comfortable. a nice hotel in a good location
July 17, 2013
Rated

3.0

out of

5.0
 by
JG309
Good position but poor service
This hotel is in a good position but is let down by their customer service. Some hospitality staff were poorly trained and sometimes rude. The hair dryer in our room was broken complained first day but remained broken for entire 5 night stay. The only hotel in the States that we have stayed in that didn't offer some complimentary water. We signed up to be a Holiday Inn member in Melbourne but had not received a card, asked the staff could they follow up but no joy on that.
July 17, 2013
Rated

3.0

out of

5.0
 by
TJSjr
Fix the a/c
I reported that the air conditioner was not cooling off the room three times, but no one came to fix it. The front desk offered to let us change rooms, but at 11:00 pm, I didn't feel like repacking. The fan was adequate for the night, but during the day it was too warm. It would've been nice if the office had sent someone to repair the a/c or had been honest and said, "We can't fix it." Other than that, the stay was fine. The hotel has a good location and plenty of space in the room.
July 16, 2013
Rated

5.0

out of

5.0
 by
Bail30
30th Anniversary Family Trip
This was our second stay at this hotel.We found it to be convenient and affordable compared to other hotels in New York.The only complaint we had was that the elevator did not function properly the first few days of our stay.Then it was better.We didn't eat at the hotel as in New York there are to many good places to eat.We found the consier men where very helpful.We stayed here for 9 days and we never had problems with getting our room cleaned if we left in the morning and came back in the early afternoon our room was done and always with fresh linens.We encountered the cleaning staff and they were always helpful and nice.Our check in was fast and polite.The lady who helped my husband check out was not as helpful as the man was when I was checking out thank you sir because with out your help we wouldn't have gotten our points you went out of your way to help us.We will be returning.The pool area and bar was very relaxing.Thank you all for making our trip the best.
July 16, 2013
Rated

3.0

out of

5.0
 by
JG10
Ok
This was my first time in NYC. I thought I would have a good experience at a HI. The staff was very helpful and kind. The room was average. The bathroom could be updated. The location was good as well. It is a short walk or taxi to places you wanted to go. There were a few downfalls. One is parking. There is a parking garage at the hotel but the fee was very high. Higher than I expected in NYC. The second was the internet is extremely slow and cut out constantly. The third was the noise level in the hallways.
July 15, 2013
Rated

4.0

out of

5.0
 by
Yummy
Room 812
I kept hearing the ice machine and every so oftern I would hear the elevator ... That was the main problem...
July 15, 2013
Rated

4.0

out of

5.0
 by
Leslie91
Location
We loved the location of the hotel, as it seemed to be near to many of the Midtown sites that we wanted to visit by foot. The staff was pleasant and attentive fot the most part. When we requested that 2 light bulbs be replaced in the room (while we were sight seeing), the light bulbs were placed and working when we returned that afternoon.The valet service wasn't always the most patient, but finding relaxed hotel valet is sometimes the exception anyway. We didn't go swimming, but the availability of a top floor pool was cool and looked like fun.
July 15, 2013
Rated

2.0

out of

5.0
 by
shutterhound
Good Location but not A Cool Room in the Summer
My room was a decent size and clean but the AC did not work well at all. Although a maintenance man did come in to replace the filter, the room still didn't cool that well. In general, I didn't feel that the staff was really apologetic about this. I won't stay at this particular Holiday Inn again.
July 14, 2013
Rated

5.0

out of

5.0
 by
posko21224
Stay
Everything was great. The housekeeping staff was very attentive. We had breakfast in the hotel restaurant both days and the food and the staff were wonderful. The only negative was that our room was right next to what looked like the storage room and the door seemed to slam a lot but it really wasn't a big deal. I would definitely stay there again.
July 14, 2013
Rated

3.0

out of

5.0
 by
JPG84
Air conditioner issues
We stayed on this property for 8 nights, and after sleeping in a room where the A/C ran constantly ( and was never able to cool the room) we ask the people at the desk to have the unit fixed. We received no feedback on the results so we slept the next 2 nights in a warm room. We requested to move to a room with a better unit. And after visiting a smaller room with even a higher temperature. We decided to keep all the shades drawn in the original room to maximize the amount of cooling that our unit was able to provide. Other common areas of the property had sufficient a/c, so I do not feel there was a systemic problem, just with our room. Nice roof top pool, and close to Columbus circle subway connections forquick and easy access to the city.
July 12, 2013
Rated

3.0

out of

5.0
 by
NYVisitor123
Fair Hotel
Fair hotel. Clean room. Lacks impo services such as - Mini-fridge, microwave oven.
July 12, 2013
Rated

3.0

out of

5.0
 by
DestinationNYC2013
FIrst time to NYC
The stay at Holiday Inn Express was very comfortable and cost efficient for our short stay. This hotel is located about 20 minutes from Times Square and only a short walk to Central Park. If you are willing to walk a bit and stay in the outskirts of the main areas this location works well. Walking back at night was fine and we felt very safe in the hotel. The hotel is dated but kept fairly well, beds, pillows and linens were clean and comfortable. The pool was OK and definetly provided an opportunity to cool down but nothing fancy. The pool gets very busy mid to late afternoon and lounge chairs will likely be taken. The front desk and conceirge desk were friendly and efficient. Valet parking was also efficient however, once your car is parked you do not have acccess to it. Once the car was parked we realized that we forgot something so we asked to retrieve it the response from the attendant in the office was not welcoming and we did not ask to retrieve anything else as he made us feel that we were putting them out. I would rate this hotel at 3 star not 4 star, service and comfort was reasonably good but not 4 star hotel appearance or ammenitites. We would return in the future.
July 11, 2013
Rated

4.0

out of

5.0
 by
rynoshrek
Great location at a good price
Room was comfortable for my family of 4, great location with in walking distance to central park zoo and times square. Room was clean and cozy. on site parking a plus at a good value. easy to get to and also to leave when the time comes.
July 8, 2013
Rated

4.0

out of

5.0
 by
HappyTraveler99
Fun in the Sun
I have stayed at this location many times. Especially enjoy the outdoor pool in the middle of Manhattan. Front desk was very accomodating in finding me an available room for early checkin. Nice room - bigger than the new hotels being built in NYC now. Location and room price are both good reasons for staying at this hotel. I will certaintly be back this summer.
July 8, 2013
Rated

4.0

out of

5.0
 by
dolst
Great location and pool
We enjoyed our stay at this hotel in July 2013. The outdoor pool was a real plus on those hot, sticky days. The rooms really need to be updated, but they are in the process of doing that. We walked to and home from Phantom of the Opera. Great location; close to subway, loads of restaurants and shopping, Central Park. Will deninately stay here again some time.
July 7, 2013
Rated

3.0

out of

5.0
 by
Momgirls
Girls weekend away
This hotel is not as bad as some are reporting. It is closer to Central Park than Times Square as indicated on the website. Easier to take the subway than walking the 17 blocks!!!! Especially in the heat. Front desk lady not as considerate and welcoming as one would expect of holiday inn but only had to deal with her on check in and departure...so not that bad. Conceriage gentleman are the best!!! Very friendly and helpful!!! Wish they were on front desk reception too!!! Pool closes at 6 pm which is unfortunate!!! States it reopened at 7 pm bit upon questioning told that is only for special occasions...false advertising in my opinion! Overall we didn't spend much time at the hotel as the sights were most important. Based on rate not bad for a New York hotel. Room was good size....bathroom needs a renovation...old and somewhat falling apart.
July 6, 2013
Rated

3.0

out of

5.0
 by
Carlos3108
Comfortable
Everybody was friendly except Julivia at front desk , she was not friendly, she failed to make us feel welcomed, she answered my questions with an attitude.
July 5, 2013