Skip Navigation
English
|
|
|
|

Sign In

Book online or call: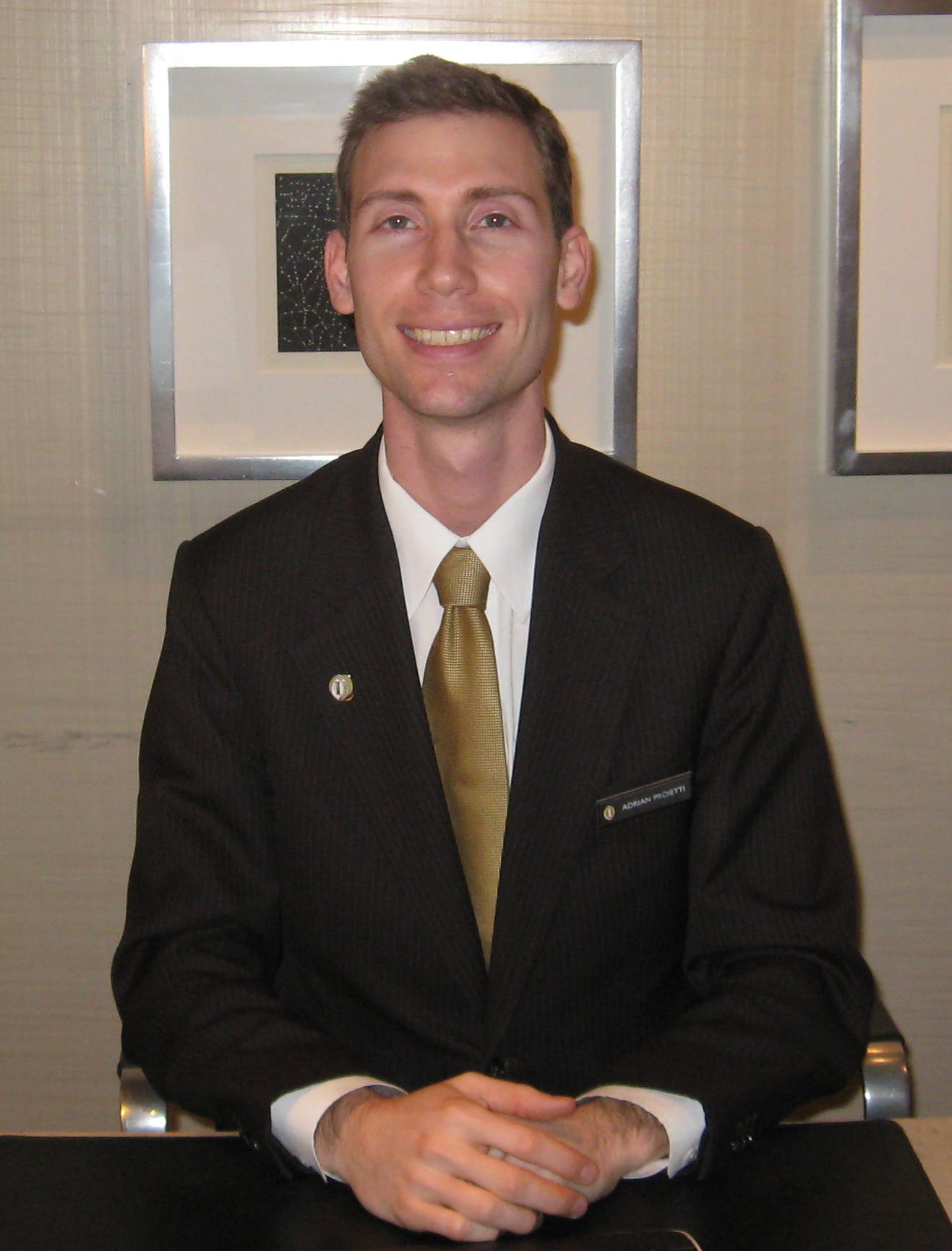 CHIC NEW YORK LUXURY HOTEL ON TIMES SQUARE
Right on Times Square, this New York luxury hotel is perfectly placed in the epicentre of Manhattan's theatre, dining, fashion and business districts. Just blocks from Broadway, savour a pre-theatre menu at Ça Va Brasserie or wander to nearby Restaurant Row for a myriad of dining options. Towering 36 storeys, this New York luxury hotel affords impressive views of the Hudson River and city skyline. The Lounge is perfect for after dinner cocktails and views of 44th Street.
HOTEL HIGHLIGHTS
Restaurant & Lounges

International cuisine is featured in our premiere restaurant led by renowned Chef, Todd English. The adjoining lounge serves cocktails and light sn...

Amenities & Services

A state-of-the-art fitness centre offers 24-hour access to a full range of fitness equipment and free weights for the perfect workout any time of day.

SPECIAL PACKAGES

There's always something special happening at an InterContinental hotel. Whether you are looking for a fun-filled getaway or a place to host your n...
InterContinental New York Times Square
300 West 44th Street

New York

,

NY

,

10036

United States

Front Desk

+1-212-8034500
Languages spoken by staff
English, Spanish, French
Pet Policy
Dogs and Cats allowed for a fee of 250USD non refundable fee
Pet Fee $250.00 per night
CHECK-IN

3:00 PM

CHECK-OUT

12:00 PM

Late Check out Available
Accessibility
Service animals allowed
31 Room(s) with Accessibility Standards
Guest Reviews
Rated

4.2

out of

5

 by

388

reviewers.
Rated

5.0

out of

5.0
 by
aafrance
Fantastic location
Absolutely no complaints. Friendly and helpful staff. Excellent breakfast for the typical hotel buffet... and being in Manhattan. The location is fantastic, just blocks to all the major attractions. We walked everywhere, except to WTC Memorial, which is an easy Subway ride from Grand Central Station, also, just a couple blocks away. Had a great time and the room location and convenience was a large part of the experience. Definitely recommend.
December 21, 2013
Rated

4.0

out of

5.0
 by
wpdaniel80
Great beds, good location, tiny hotel
Great location, 2 blocks from Times Square, 5 blocks to Rockefeller Center. Very small hotel. Only 6 rooms on each floor. Rooms are very small, but in NYC, who stays in the room. Rooms are clean, beds are comfortable. Standard HIExpress breakfast. Very small lobby and breakfast area but ok for our needs. Seemed to be high price for small area but it is NYC and it was in December.
December 19, 2013
Rated

5.0

out of

5.0
 by
Bone505
Excellent Service
Room was a little cramped but the service was outstanding.
December 18, 2013
Rated

5.0

out of

5.0
 by
Bassman17
Very friendly and helpful staff
Totally enjoyable experience with staff and guests.
December 17, 2013
Rated

5.0

out of

5.0
 by
F16jock
Fantastic Staff-Service-Location
The 2nd year in a row that we stayed at this HI Express for our annual Christmas visit to NYC. Just like last year...the staff were all very professional and nice to us, including the maids and the girl who "hustles" to keep the much-used and popular breakfast buffet going strong. The location simply does not get any better; 2 blocks to Times Square, 3 blocks to Rockefeller Center, 2 blocks to Bryant Park, 2 blocks to Grand Central Station; right in the center of all the main sights and attractions. This is the only place we now stay at when visiting NYC (and we have stayed at several other nearby hotels). Great people and great place!
December 16, 2013
Rated

5.0

out of

5.0
 by
MAL1757
Location, Location
Great location, friendly staff.. very very small rooms, not for those that can't stand close quarters...
December 14, 2013
Rated

4.0

out of

5.0
convenient and accessible to NYC best places
very good location. accessible to fave places in Manhattan such as Time square, Rockefeller, NBC, Central Park, Empire State, and nycs shopping center. hotel has all the amenities you need, to include hot breakfast served until 10:00am. I would definitely use this hotel again! thank you to the wonderful staff for making our stay with my wife in NYC a very memorable one!
December 13, 2013
Rated

5.0

out of

5.0
 by
Loborun1
Clean, warm and conveniant location
our stay was only one night, the room was clean and comfortable. The staff especially the desk front desk persons were very helpful, friendly and professional. The hotel location puts you in a very convenient location for just about anything you want to see or do. Breakfast was simple but very good.
December 13, 2013
Rated

5.0

out of

5.0
 by
Ariadnee70
Great location
This hotel was in a great location! We were only a few blocks from all of the big attractions. They also had a wonderful complimentary breakfast bar!
December 12, 2013
Rated

4.0

out of

5.0
 by
Berrys
HI Stay
We had a super stay on 8th Dec for 4 nights. Everyone complains about the size of rooms, ours was perfectly fine. The lift was very quick and never had a problem with it being slow. The staff were friendly and helpful. If I had to make one little complaint it was the location of the reception...not a good layout downstairs, but that can't be changed so it's not a complaint really! Breakfast cinnamon buns were delicious, it was a bit of a squeeze getting breakfast but again who cares, we took it up to our room anyway. Overall for the cost I really recommend staying here, fabulous location on 5th avenue.
December 12, 2013
Rated

5.0

out of

5.0
 by
TravelMom04
Excellent Location: a real gem
We were very impressed with the hotel. Location is fantastic. We were able to walk everywhere with 2 children (5 min to Times Square, Rockefeller center and shopping). I know New York has small rooms, so my expectations were low, but I was actually pleasantly surprised at the size of the room. Small, but for New York City: bigger than I expected. The staff was very friendly. Our room was ready when we arrived at 2:00, so easy check-in and check-out. Our room was quiet and comfortable. Breakfast was very good and free wi-fi. I honestly have no complaints. Thank you for a wonderful stay. We would stay here again.
December 11, 2013
Rated

5.0

out of

5.0
 by
Ginger02
Very clean and cozy
The staff was kind and always with a smile. They were helpful and accommodating with all of our needs and questions.The staff even arranged a car service to take us to the airport. The driver was also very personable and helpful. The room was cleaned and stocked with fresh toiletries daily. Breakfast Bar had a nice selection for adults and children. The location was perfect walking distance to Times Square and Rockefeller Center.
December 9, 2013
Rated

3.0

out of

5.0
 by
SAHDdad
smelly bathroom
Towels smelled like tobacco smoke and the shower curtain was sour smelling. ( like an old mop bucket ) The breakfast could should be changed daily instead of the same old, day after day. Great location though.
December 9, 2013
Rated

5.0

out of

5.0
 by
reymarc615
Awesome Stay
I highly recommend this hotel especially if you are staying in New York City. For the purpose of my visit, the hotel was superb. The breakfast was satisfying. The walk in NYC to and from my training was excellent.
December 8, 2013
Rated

5.0

out of

5.0
 by
RichJL
Fantastic value in Times Square
The hotel is in a perfect location close walking distance to Times Square, Rockefeller Center, Central Park and more, without being right in the middle of the hustle and bustle. You won't find a better hotel value in the area that is safe, clean, reliable, and helpful and family friendly staff. Nice complimentary bfast in the mornings. The rooms are a little small, but this is New York, so was expecting that. I could have paid a couple hundred dollars more per night if I wanted a little more space, but that wasn't important. We will stay here the next time we visit.
December 3, 2013
Rated

5.0

out of

5.0
 by
KatieJane62
Thanksgiving Holiday
We had a wonderful stay for 2 nights over Thanksgiving. The room was very clean and the staff very friendly. They held our bags for us both upon arrival and departure since our train times didn't match up with check-in / check-out times. The breakfast was just as expected although very crowded. I was glad I had read the reviews and knew that the rooms were small so we were prepared. For the amount of time we spent in the room it worked well for the 3 of us. Very quiet for sleeping and within walking distance of Times Square, Rockefeller Center, 5th Avenue, Macy's Parade Route and so many stores and places to eat! We would stay here again !! Thanks to the staff for the great service and for working over Thanksgiving for us !!
November 30, 2013
Rated

4.0

out of

5.0
 by
Judy1981
Our thanksgiving experience
Overall I would recommend this hotel and possibly even return. Nice clean rooms, and staff was ok too. My only gripe truly is that driving into the city a $35 parking fee was applied to our room per 24 hours. Sounds good right? Except the "voucher" they give you when we checked out didn't cover the cost of parking. Hardly!!! $128 later and a whole bunch of "I don't knows" from the front desk I finally gave up and left.
November 30, 2013
Rated

5.0

out of

5.0
 by
cathyreg204
you will be suprised
Overall excellent location, rooms cleaned and service wondergul
November 30, 2013
Rated

1.0

out of

5.0
 by
Guaro
Good location poor hotel quality
Although the location of the hotel is really good, the room and accommodation for the prices are very bed.
November 27, 2013
Rated

5.0

out of

5.0
 by
foo13
Location,Location,Location
Great place to stay wish they were on points break. John from Point Pleasant NJ.
November 21, 2013
Rated

4.0

out of

5.0
 by
morgs59
Excellent Location
We had 3 nights in this hotel and found the room to be clean with a comfortable bed and relatively quite on the 10th floor. The room was not large but that's not too important as we were out most of the time with major attractions in easy walking distance such as times square, the theatre district ,Rockefeller Centre ,Central Park and many more. The included breakfast was adequate and the all day tea and coffee handy when coming in from time exploring. Staff were cheerful and helpful, booking taxis if required and storing luggage after checkout. We would use this hotel again,
November 18, 2013
Rated

1.0

out of

5.0
 by
mickey28
Small Room Bad Shower with lots of issues!
I asked for my drain to be unclogged. After I got back same issue and poor water pressure. A broom closet is bigger then my room. Being a plat member I had to call down for late check out on the day I was checking out. Plus no upgrade.
November 12, 2013
Rated

4.0

out of

5.0
 by
Aaron1234321
Good hotel just 1 1/2 blocks from Times Square
Pricy for a Holiday Inn, but cheap for Manhattan. Overall a good experience. Front desk associates were pleasant, breakfast was decent and great for grab and go. The only knock would be that my room smelt a little musty from either the AC unit or the carpet and that there is no gym or pool.
November 2, 2013
Rated

4.0

out of

5.0
 by
Linuxarvind
Overall it was value for money deal
I stayed with family - it was a good location from commuting perspective. No fancy frills and exotic place but a decent place to stay within the walking perimeter of Time Sq and Empire State Building.
October 27, 2013
Rated

5.0

out of

5.0
 by
ARad
Enjoyed our stay!
My husband and I stayed at the Holiday Inn 5th Avenue during our fall vacation. We loved being only 2 blocks from Times Square. The hotel is clean, the breakfast was great, and the staff was friendly.
October 26, 2013
Rated

5.0

out of

5.0
 by
mrscoors
Great place to stay!
This is my second stay at the Holiday Inn Express Fifth Avenue ~ it's a great place to stay, within walking distance of all the things you might want to do or see. Staff is very helpful. Must say their beds and the pillows are the best I've ever slept on. Would highly recommend.
October 23, 2013
Rated

5.0

out of

5.0
 by
AGGonzalez
Holiday inn in the heart of New York
The most important was the location and price... because is in the heart of NY. Was great experience for me.
October 23, 2013
Rated

5.0

out of

5.0
 by
daniel1
great location
staff was great, needed a car to the airport ,on time and right out front,did not need to ask for anything, good location,would come back
October 20, 2013
Rated

1.0

out of

5.0
 by
Alsehli
The worst acommodate in my life
very small room. Can't even move. No lobby . The reception and breakfast dinning is togather. Elevator out of service . Bulding is too old. The garbagges infront of the enterance of the hotel. I swear. The worst night i had it in my life.
October 19, 2013
Rated

4.0

out of

5.0
Great Location and Good Service
We stayed here for our 10th Anniversary, it was central to everything we wanted to see and do. The staff was friendly and courteous, the rooms were large for the area. Our room was on the 9th floor (was expecting a higher room as requested but nothing would have been available until a bit later in the day), it was very quiet even though we were agaist the stairwell. We did not eat breakfast there. The vending machines were not working and we wanted water, we were told to go down the street. I was not walking down the street to get this, it could have been offered to us instead. Upon checking in we were given 1 bottle of water, water is not that expensive a bottle of water each would not have been too much to ask for. Overall they stay was good and we would stay again and bring our own water.
October 15, 2013