Skip Navigation
English
|
|
|
|

Sign In

Book online or call: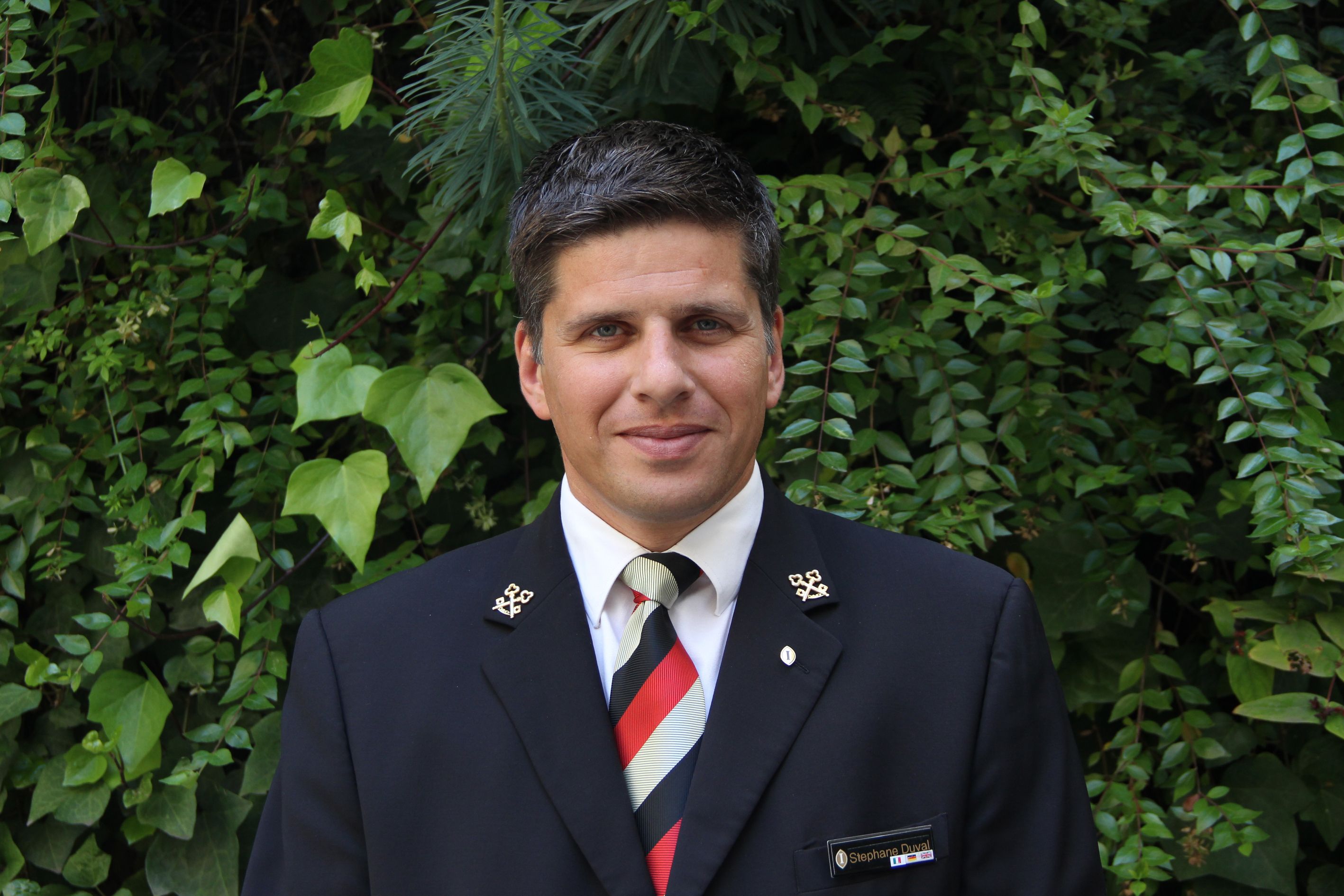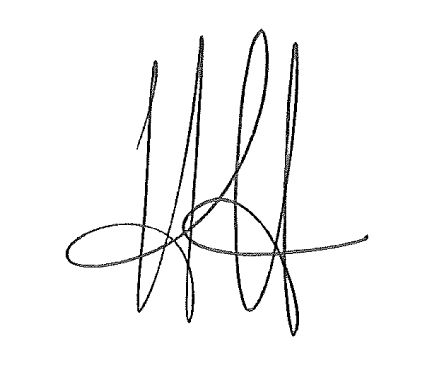 BOUTIQUE LUXURY PARIS HOTEL, STEPS FROM THE CHAMPS ELYSEES
Once the private mansion of Lord de Breteuil, this beautifully renovated boutique hotel is at the very heart of Paris. Contemporary interiors blend art and design, from meeting rooms to the garden patio and terraces overlooking the Eiffel Tower. This luxury Paris hotel is home to exclusive Le M64 Restaurant, a popular venue offering contemporary French cuisine. You're ideally located just a short walk from the Champs Elysées and exclusive couturiers.
HOTEL HIGHLIGHTS
Restaurant & Lounges

At M64, Edward Uchiyama proposes an authentic culinary experience, with a simple and healthy card, based on products coming directly from the mark...

Amenities & Services

Our fully-equipped fitness centre is open 24 hours

SPECIAL PACKAGES

There's always something special happening at an InterContinental hotel. Whether you are looking for a fun-filled getaway or a place to host your n...
Paris - Avenue Marceau
64 Marceau
Paris , 75008
France
Front Desk +33-1-44433636
Languages spoken by staff
Arabic, German, English, Spanish, French, Italian
Pet Policy
Small pets under five kilograms are allowed. Guide dogs or service animals are also welcome at the hotel.
Pet Fee €50.00 per night
CHECK-IN

3:00 PM

CHECK-OUT

12:00 AM

Late Check out Available

Evening Reception Desk Open
Accessibility
Service animals allowed
3 Room(s) with Accessibility Standards
Guest Reviews
Rated

4.0

out of

5

 by

37

reviewers.
Rated

3.0

out of

5.0
 by
Dinohe
Average
We have four adults with 1 kid (2 years old). Parking is not convenient, to be honest but surrounding is quite nice, close to restaurant and metro. Will recommend to youngsters without kids and like to take metro for the traveling around the paris.
June 26, 2014
Rated

5.0

out of

5.0
 by
VKCent
Excellent Property!
To begin, I'd made a glaring error in our reservation and the hotel manager cleared up our issues immediately. It was a huge mistake on my part which could have unpleasant. I got a very nice email from the manager clearing up the problem. The location of this hotel is excellent - a hop, skip and a jump from the Metro station. The front desk was manned by incredibly pleasant and helpful people. Our room was a King Executive and was outstanding! It was clean, roomy, very comfortable and relaxing. Everything about this hotel was a pleasant experience!
May 10, 2014
Rated

4.0

out of

5.0
 by
Cozzy
Great Hotel But terrible WiFi correction
Great neighborhood with great bakeries and outdoor cafes. Transportation everywhere, so location was excellent. The room was very nice and large. I would have given the hotel a 5 Star Rating, however the WIFI connection was TERRIBLE!!!
May 4, 2014
Rated

3.0

out of

5.0
 by
OZZYBKK
CONFORTABLE BED AND GOOD LOCATION BAD WIFI
GOOD LOCATION AS SUBWAY IS 20 METERS FROM HOTEL AND TAXI STATION AT 150 M VERY BAD WIFI AVERAGE BREAKFAST BUFFET NO Recognition for IHG® Rewards Club POOR AMENITIES
April 22, 2014
Rated

4.0

out of

5.0
 by
DougM
Paris
Very nice hotel - good location. Metro stop right outside the hotel. Staff was very nice and helpful. Only problem is parking - need to find a spot on the street - and you need a parking card as Kiosk will not accept coins (parking card available across the street around the corner from McDonalds in the smoke / newspaper shop). Read the signs carefully as I was towed due to a street vendor fair....there was no sign stating otherwise. Enjoy -
December 24, 2013
Rated

4.0

out of

5.0
 by
Ianabz
Comfortable and enjoyable stay
Good clean room with everything functioning. Bed was comfortable and we had a good sleep every night. Slightly annoying to have to get a new wireless code for each day but the wireless system was working well. The location right next to Port St. Cloud Metro station is very handy for the line 9. There are a number of good places to eat and drink nearby. All in all an enjoyable experience at a reasonable rate for a hotel in Paris
December 22, 2013
Rated

5.0

out of

5.0
 by
JeremySA
Great room, great staff, great location
This is my second stay here. I'll be back again soon - I hope! the staff is friendly and helpful. The metro is right in front of the hotel, and the neighborhood has affordable food and shopping, including a biweekly street market.
December 15, 2013
Rated

4.0

out of

5.0
 by
GlobalMarathoner
modern and relaxing
to find good quality rooms for reasonable price is a challenge these days, but in this hotel you can really find it. Furthermore it is closely located to the metro with easy access. This allows every visitor to enjoy his stay in Paris as much as possible.
November 14, 2013
Rated

1.0

out of

5.0
 by
2013Paris
Worst Holiday Inn hotel i've ever stayed before!
Soundproofing in the room was very poor! It was really annoying to hear every morning/ night that someone in upper room starting night/ morning shower (falling of water could be heard very good, it worked like alarm clock). Air conditioner was not working at all in the room, to a question why so receptionist replied that in accordance to his opinion, we don't need it at all especially taking into account that warming system was already launched (how warming system and air conditioner are correlates to each other he didn't explain). Finally in a last day morning we were woken up somewhere around 9.30 A.M. by a cleaning women, she was knocking the door until it was finally opened ("DO NOT DISTURB" sign was on the right place but she decided do not take it into account). It was quite strange to see but she was not even sorry about that.
October 30, 2013
Rated

4.0

out of

5.0
 by
Tim33
Comfortable bed and great service
I will choose this hotel again. buses and metro are near.
September 7, 2013
Rated

4.0

out of

5.0
 by
sidney001
観光の拠点に
ポルト・ドゥ・サンクルーにあって、地下鉄とバスが最寄にあります。 週に3回ほどすぐ近くに市場も。 スーパーも複数近所にあるのでちょっとしたことにも困りません。 部屋は2回滞在してそれぞれグレードが違って、上のグレードの部屋は広さも十分で快適でした。 スタッフの対応も丁寧で、好感が持てます。
August 31, 2013
Rated

4.0

out of

5.0
 by
hkong
good location
good location, the room is comfortable and tidy, space is enough. the variety of food for breakfast is limited. It is worth to recommend to others.
August 26, 2013
Rated

5.0

out of

5.0
 by
Trevor62
Lovely room and very friendly staff
We really appreciated the quiet and comfortable room. The bed was great quality The staff was very helpful and extremely nice. The bathroom had a big windown and was very clean and nicely fitted. The only drawback : the showerscreen. The bathroom gets flooded when one takes a shower, which is unpleasant and should be fixed. Let's hope that will be taken care of, which would turn this proprety into a flawless tourist experience. The hotel is only a few steps away from the Porte de Saint Cloud Mero, but located on a back street and therefore very quiet. All in all a hotel we would warmly recommend for a stay in Paris.
August 20, 2013
Rated

5.0

out of

5.0
 by
Lial
Fab place!
We stayed in a twin room for 4 nights in August 2013 and it was great. The room was lovely, clean and well positioned with all the things you might need. Comfortable beds which makes such a difference. Lovely view of the Eiffel Tower. Staff were friendly and helpful. Super location a few steps from the metro and on a good metro line for the Eiffel Tower and Arc de Triomphe. Lovely market outside. A really great place and we have already recommended it to friends.
August 16, 2013
Rated

5.0

out of

5.0
 by
Traveller14
Summer Break in Paris
This hotel has recently been reburished and is very similar to the standard of a Holiday Inn Express. The rooms are very modern and comfortable with plenty of storage and the bathroom was large and very clean. We opted for the breakfast which was very good with a wide choice of hot and cold food. The staff were very welcoming and made our stay very pleasant. There is only a small lobby, no lounge or bar area or other amenities so that is why It is priced lower than other Holiday Inns within Paris. The area is mainly residential and felt safe and relaxed and was lovely to return to at the end of a busy day sightseeing. So If you are prepared to travel on the local public transport into the centre of Paris then I would definitely recommend this hotel.
August 9, 2013
Rated

3.0

out of

5.0
 by
G4wel
Comfortable bed shame about check out
Hotel was neat and tidy, receptionist was polite, but on our day of departure we went back to our room after breakfast about 9am and we where told by the house keeping we could not enter our room all we wanted to do was do a final check and we expressed this to them but they would not allow us to enter, when we checked out at reception and told them Bout this there was no real apologie.
August 5, 2013
Rated

4.0

out of

5.0
 by
dominic02
Good experience, professional and kind staff, acceptable location, good property
If you would visit Paris and other locations around the capital, you could book at this hotel which offer for a reasonable price (compared to other in Paris) for a good property and services. Easly connected by metro or bus to Paris (Tour Eiffel -Trocadero - Notre Dame).
August 5, 2013
Rated

4.0

out of

5.0
 by
KennyT
Holiday Inn Porte d'Auteuil Paris
After recent renovation, the comfort levels are very good.
July 17, 2013
Rated

5.0

out of

5.0
 by
Rakan1234
Nice Hotel
Very nice hotel and very clean rooms. Good staff and good sevices.
July 11, 2013
Rated

5.0

out of

5.0
 by
Framling
Full week stay
First of all, and very big plus in my eye's - room's are very clean, I stayed in many rooms till this date and never found an issue with the cleanliness. Bathroom's are generally quite big, so another plus there. Staff is very helpfull and does it's best to do everything with a smile. If you need some directions do not hesitate to ask. Location is a great starting points no matter where you like to go on your jurney, is it Versailes, or city center, all is very accessible. On the disadvantegous side i must admitt that the breakfast could be a bit better, especially the bakery products. and it is also quite common that the windows do not shut properly in all room's. For me this is a small flaw but still something you could take into consideration.
April 15, 2013
Rated

1.0

out of

5.0
 by
thurlic
Put a fork in me....I'M DONE!!!
My sisters and I just returned from a two week vacation in Europe in which case we stayed at two Holiday Inn properties; Saint Germaine De Pres and Auteil. If I wrote everything that went wrong during our four day stay here I would SURELY run out of my character allotment! I will note that the staff was RUDE, not at all as helpful as the other property and it is in a pretty sketchy part of town. True, the metro is right outside the door; however, what's a quick walk across the street from other properties? I am sure they are going to reply to this review on how sorry they are that we weren't pleased; however, they can save the corporate response and rest assured that we will NEVER return and STRONGLY advise that you look elsewhere! OH, I almost forgot...we were promised the breakfast buffet upon check-in but then the MANAGER revoked it for no reason whatsoever! THE WORST way to end a what could have been a perfect vacay!
April 5, 2013
Rated

3.0

out of

5.0
 by
jp2bla
Bathroom is fine but needs some improvements and strange pricing
The bathroom is fine, clean and apparently recently renovated. It doen't include a tub but a somewhat large shower. However it lacks some hanging features. A larger mirror and a magnifying mirror for shaving and makeup would be appreciated. Pricing is strange since the second person is charged 10 Euros per day. The flat price is not for renting the room as is usual for hotels my wife and I use to book all over the world, but for one person only! Of course this doesn't include breakfast.
March 5, 2013
Rated

2.0

out of

5.0
 by
Traveljob
Quite room but horrible breakfast
Title tells it all. Even for Paris expectations this Holiday Inn location managed to disappoint my breakfast experience pretty well.
February 19, 2013
Rated

4.0

out of

5.0
 by
Ekarais
A Weekend in Paris
Holiday Inn in Porte d'Auteuil is very convenient to stay. Its location is easy to reach via subway. So, I've been in the city center quickly. Room and breakfast is good. Thanks Holiday Inn
January 21, 2013
Rated

5.0

out of

5.0
 by
telktera
New Year getaway went really good
We have stayed in a 2 bedroom room for New Year for 4 nights. First time in Paris and I loved my trip - because of the hotel too. Good location - near metro station, good line. Cosy room, enough space for two. Great bed! Didn't want to get up. It was nice to have a tea pot in the room. Friendly stuff.
January 8, 2013
Rated

2.0

out of

5.0
 by
Jefftogo
Very basic hotel
This is a very basic hotel with close to zero amenities. If all you need is a bed and shower, maybe this will meet your needs. However, don't expect to feel pampered staying here. The location is good and the rooms are clean. These are the only nice things I can mention of this hotel. I will neither return to this hotel nor recommend it to anybody. Chances are you can afford to try your luck elsewhere for the same price that they charge.
December 15, 2012
Rated

4.0

out of

5.0
 by
Gayparis
Ladies in Paris
We had a lovely weekend at Holiday Inn - Auteiul. Room was Loveland clean. Staff were very helpful and friendly. Already recommended and intend to brig my husband and fiens Ds back inherent new year.
December 7, 2012
Rated

5.0

out of

5.0
 by
frankyguy
Great location and value for money
Hadn't stayed in this part of Paris previously but found this property to be handy for business, shopping, dining and the sights. Boutique hotel style ambience and great value for money.
November 26, 2012
Rated

5.0

out of

5.0
 by
KIMBER
The Americans in Paris
My family has only made a few trips out of the USA and were slightly worried about language barriers, safety etc. We were lucky to book this hotel because the staff was incredible. The front desk helped us sort out travel to the sites and even suggested some really good places to go. They did this with a pretty good effort on broken english, but were very friendly and helpful. The young lady who worked the breakfast room could not have been kinder and even taught a us a few new french words. The food and atmosphere was great. Finally the location provided a subway entrance 100's of feet from the hotel entrance and the subways were easy to use and clean. One of my favorite things about the hotel was the open air market which would spring up about every other day. It spanned several blocks and we even had musicians outside a few of those days. Overall Holiday Inn provided a safe, clean, and very friendly staff. We would stay with them again at this location.
October 27, 2012