Skip Navigation
English
|
|
|
|

Sign In

Book online or call: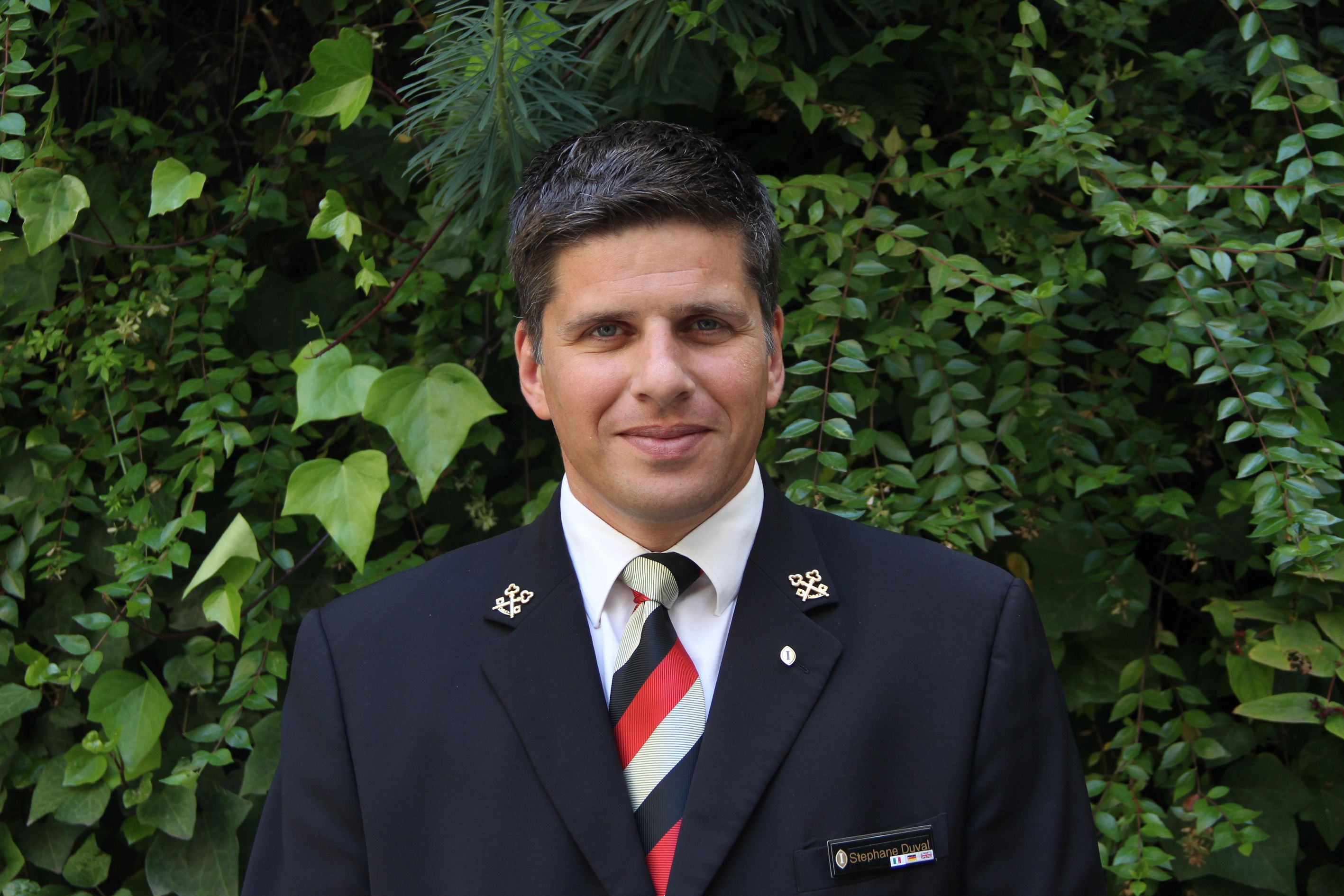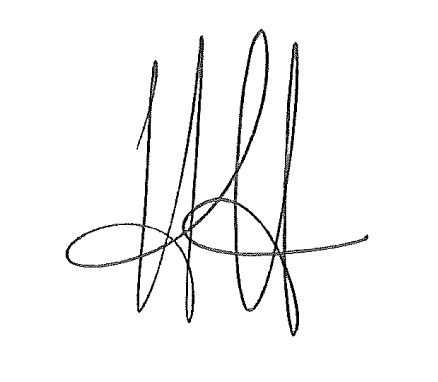 BOUTIQUE LUXURY PARIS HOTEL, TWO STEPS FROM THE CHAMPS ELYSEES
Once the private mansion of Lord de Breteuil, this beautifully renovated boutique hotel is at the very heart of Paris. Contemporary interiors blend art and design, from meeting rooms to the garden patio and terraces overlooking the Eiffel Tower. This luxury Paris hotel is home to exclusive Le M64 Restaurant, a popular venue offering contemporary French cuisine. You're ideally located just a short walk from the Champs Elysées and exclusive couturiers.
HOTEL HIGHLIGHTS
Restaurant & Lounges

At M64, Edward Uchiyama proposes an authentic culinary experience, with a simple and healthy card, based on products coming directly from the mark...

Amenities & Services

Room amenities include pay per view TV, a minibar, safe and a Nespresso machine, bathrooms feature Agraria products, and game consoles can be rente...

SPECIAL PACKAGES

There's always something special happening at an InterContinental hotel. Whether you are looking for a fun-filled getaway or a place to host your n...
Paris - Avenue Marceau
64 Marceau

Paris

,

75008

France

Front Desk

+33-1-44433636
Languages spoken by staff
Arabic, German, English, Spanish, French, Italian
Pet Policy
Small pets under five kilograms are allowed. Guide dogs or service animals are also welcome at the hotel.
Pet Fee €50.00 per night
CHECK-IN

3:00 PM

CHECK-OUT

12:00 AM

Late Check out Available

Evening Reception Desk Open
Accessibility
Service animals allowed
3 Room(s) with Accessibility Standards
Guest Reviews
Rated

3.8

out of

5

 by

70

reviewers.
Rated

5.0

out of

5.0
 by
clace
excelente ubicacion, atencion del personal excelente
el hotel tiene una ubicacion excelente, su personal nos ha atendido muy bien, guiandonos y respondiendonos a todo lo que hemos preguntando.
September 1, 2014
Rated

5.0

out of

5.0
 by
ELI87
WONDERFUL STAY
NICE HOTEL IN A PERFECT LOCATION PARIS IS AMAZING LOVE IT
August 29, 2014
Rated

5.0

out of

5.0
 by
GLFPERIO
Clean Quiet stay in a great location
The hotel was clean and quiet. The staff was helpful. The location was terrific and convenient for us to get to where we wanted to go.
August 19, 2014
Rated

4.0

out of

5.0
 by
TMNA
Comfortable
Comfortable and clean rooms. Connecting rooms were very good. Nice breakfast, specially during the weekend with yummy pancakes. Good clean bathrooms. Quality of furniture and fittings very good. Room size average. Very friendly
August 12, 2014
Rated

4.0

out of

5.0
 by
Biren
Quality hotel but a bit expensive
We were in desperate need for a hotel room on the 25th July night as the Hotel we originally booked was absolutely rubbish. We approached Holiday Inn at 11pm and they had a room available. It was very hot that night so felt relieved that they had air condition in the room. The plugs were just over the head of the bed which was very good for charging mobile whilst able to use it in bed!! The curtains were thick enough to block out the light from outside. The bathroom size was good but the shower facility was a bit small (long and narrow). The room was generally very clean and so was the bathroom. The breakfast was adequate. The had good range of pastries, cereal cheese, fruit etc but for only had scrambled eggs and small sausages for the meat side. I was hoping for a better range given the amount i paid. The staff was very friendly and helpful and was available at all times of the night.
August 9, 2014
Rated

4.0

out of

5.0
 by
Bronners
Paris
Excellent staff who were friendly and helpful. Bed was comfy and food was yummy!!!
July 29, 2014
Rated

1.0

out of

5.0
 by
SilverRunner62
Not Impressed!
If I had to do it over, I would look for another holiday inn. This is one of smallest room we have ever stayed in. Staff not very accommodating and forget ever trying to check in early.
July 25, 2014
Rated

4.0

out of

5.0
 by
Bharsaf
Central Paris stay
Good for a short stay visit. Centrally located. Cost of room overpriced..
July 22, 2014
Rated

5.0

out of

5.0
 by
Bailey the dog
Excellent hotel close to Champs Élysées
I used my remaining points for this one night stay in Paris which made the stay affordable. Whilst the price for a nights accommodation is expensive, it is on par for the quality and location and Paris in general. A per previous reviews, the comfort of the beds is excellent as was the cleanliness and the friendliness and attentiveness of the staff. There was a very nice touch on arrival and that was a complimentary coffee. Whilst we were unable to check in early, the staff took our bags and looked after them till we returned later. We didn't take the breakfast option as we considered it a bit too expensive especially since there are nice cases in very close proximity to the hotel. I also don't understand why a cup of coffee in a hotel also costs 6 euros, surely it's still profitable at 3 euros (for guests only) and would make such a nice gesture. I would definitely recommend this hotel for comfort and location for a short stay in Paris. In a previous post someone mentioned they were not rewarded for their IHG platinum status, well I'm only Gold and they certainly gave me special treatment so thank you. You made our last night in Europe very memorable after a 3 month holiday.
July 8, 2014
Rated

2.0

out of

5.0
 by
mdfrance
Holiday Inn
The location is great. The cost of the room is just not up to par with the quality of the room and service.
July 6, 2014
Rated

4.0

out of

5.0
 by
kchengliew
Overall great stay, just some minor repairs needed
Stayed here for 3 days out of a two week work tour of Europe. When I arrived at the hotel, I was thoroughly exhausted by the commute as per the instructions on the website. (Note to anyone reading this: DO NOT take the RER and transfer at Chatelet, FDR etc. especially not with two huge luggage bags and a backpack. You would be an easy target for pick-pockets who make the most of your distraction as I nearly was in FDR. It would be a better bet to take the Air France shuttle though more pricey, but more convenient.) However, after the chaotic first encounter with Paris, the hotel and their staff made me melt with their thoughtfulness and classy atmosphere. It is not the largest room I've had for such a price, but the service was certainly top-notch. Not only were the receptionists attentive and pleasant, they try to anticipate all your needs, and provide as much as they can. Of course, it doesn't hurt that all of them were also quite good-looking. ;) Few things of the hotel I must highlight, (1) the complimentary fruit tea that was provided at the minibar was absolutely fabulous, and the biscuit to go with the coffee was also very thoughtful. (2) The bed and comforter were clean and really comfortable. Little pieces of clouds that made me want to stay in all day. (3) The candy corner at the lobby (which I only discovered on my second day) was a nice touch. (4) central location to almost everywhere important in Paris. Only minuses were minor, and did not put a major damper to my trip. First, there was no gym; second, the breakfast spread was slightly sad-looking compared to what I have been having in London and Brussels for the past week, but at the time I was in the mood for a diet anyway; third, the room I was staying in (103) though nice, needed some real maintenance (e.g. shower bar was hanging on a wire). Lastly, as I was given a room next to the road, and on the first floor, it was a little less conducive for sleep. One other thing, it would be good if the hotel had name tags to identify staff members, as I wanted to commend (1) the night shift manager/receptionist(?) on the 23rd June for being obliging to a severely jetlagged guest, (2) the restaurant manager during breakfasts who kept making sure she provides you with all you need. Certainly would be my first choice when I stay in Paris.
July 1, 2014
Rated

5.0

out of

5.0
 by
KentJ
Very good stay and friendly staff
Second Stay in this Hotel, staff are very friendly. Good high speed acces to the wireless. i Recommend
June 29, 2014
Rated

4.0

out of

5.0
 by
Solution
Good location. Strange smell.
Overall the experience was good. But there was some strange smell (like from sewage) each day when we returned. After we turned on the AC, the smell went away?? There seems to be a disjoint between the hotel and the ihg group. I was trying to use award point to replace a 1 day reservation. Ihg said that it was up to the hotel but the hotel said it was up to ihg to approve. At the end, I could not change it. May be it was because this hotel was under another local management group??
June 28, 2014
Rated

5.0

out of

5.0
 by
Fred 64
Great stay in Holiday Inn Paris - Elysees
Thank you for making my recent business trip to Paris a very comfortable and pleasurable experience.
June 18, 2014
Rated

5.0

out of

5.0
 by
Jeannekins
Unexpected Stay
We arrived in Paris a day earlier than planned and our other hotel was booked. We booked out room at the Holiday Inn from the train station. We were pleasantly surprised with the quality of the room and the service. We would have changed our plans and stayed longer than the 1 night, but they were booked. Next time we're in Paris we will definitely plan to stay there.
June 16, 2014
Rated

5.0

out of

5.0
 by
FigueroaSLP
Ubicación y Personal
Excelente ubicación y excelente trato por parte del Staff en el Lobby!
June 10, 2014
Rated

5.0

out of

5.0
 by
tomanglo
Great Break
From the moment we made our initial enquiry to the moment we said goodbye, the staff were absolutely fantastic. We arrived early Friday afternoon and could not book a show or dinner for that night. No issue for the lady checking us in - she managed to get us dinner and a show in the Lido. Would recommend this. Also booked dinner for us at Le Train Bleu on the Saturday, again not to be missed. We had a slight issue with sunburn on the Saturday, this was spotted by one of the office staff and she immediately assisted us. Paris is a beautiful city, and this hotel is located close to the palace, Place du Concord etc.
June 7, 2014
Rated

5.0

out of

5.0
 by
CMayesing
Excellent location...we walked EVERYWHERE!
With excellent help from your front desk staff, we were able to walk to every attraction of our interest during our stay. Your Paris Elysees staff is multi-lingual, and extremely professional and most of all, nice. Very helpful with the wi-fi, maps, recommendations. We would definitely stay here again.
June 4, 2014
Rated

4.0

out of

5.0
 by
NathanMF75
Great location and very good experience
We have stayed in Holaday Inn Elysees and we had a very good experience! The location is amazing, just a few blocks from Champs Elysees. However, the rooms were very small and the breakfast has not many options. The staff was very kind.
May 25, 2014
Rated

4.0

out of

5.0
 by
HappilyStayed
Excellent choice!
This is a centrally located hotel in good neighbourhood. Check-in was allowed only at 15pm but it did not cause us problems. The room was small but that's typical of Paris, otherwise the room was just great and relaxing. Bathroom was excellent! The front desk staff were very nice. We stayed on a reward stay but we had to cover city tax anyhow.
May 7, 2014
Rated

4.0

out of

5.0
 by
Ka Vio
Nice and Convenient
The staffs are very friendly and helpful. the location is perfect located and very convenient, just few meters away there are many varities of restaurants to choose. I enjoyed our stay and definitely will recommend to others thank you to all the staffs till we meet again.
April 20, 2014
Rated

4.0

out of

5.0
 by
rjbutl
Nice Hotel.
Only negative was air conditoner did not work. Great location and very nice rooms! I would stay at this hotel if visiting again.
March 19, 2014
Rated

4.0

out of

5.0
Gracias
es un hotel acogedor y bien ubicado, esta cerca a una estación del metro y a pocas cuadras del Arco del Triunfo. El personal es muy amable y la calefacción es perfecta.
January 24, 2014
Rated

3.0

out of

5.0
 by
Alshava
Excellent Location .. new Hotel
The location is very good ... close to all places and next to a metro stations. No recognition for IHG membership (I am platinum) whatsoever. Internet services is so poor and complicated .. knowing that we are talking about Paris in the 21st century. Staff was kind and helpful .. I would only recommend this place for its location!
January 16, 2014
Rated

2.0

out of

5.0
 by
Basim
Room quality
The key of upgraded room did not work and I got standard room. I did not have good experience neither nay benifit of being platinum priority club.
January 6, 2014
Rated

4.0

out of

5.0
 by
brainbow
Great service
Thank you to the staff for your kindness. I apreciate very much. The wifi need to be upgrade. I will come back for the breakfast as well.
November 15, 2013
Rated

3.0

out of

5.0
 by
Sozlu
Rooms small
Overall the hotel is very central and therefore a big advantaj for visiting touristic places in Paris. The only disadvantaj are the small rooms.
October 25, 2013
Rated

2.0

out of

5.0
 by
Anonyme
Small room and loud
It was only one night I stayed in this hotel but for the amount I paid I had expected more. The room was small, no special treatment for platinum member, more quiet room, upgrade, voucher, newspaper or even not recognizing your status. Further the windows are not sound proof, I understand that you are in a city, but hearing full conversation from people that are not speaking load, indicates that there is an improvement to be made. Bed and cleanliness was ok
October 24, 2013
Rated

1.0

out of

5.0
 by
Hopethisfeedbackishelpful
Great Location but poor overall experience
The location of the Holiday Inn was the main reason we decided to choose the stay with Holiday Inn - Paris - Elysees. We were quite prepared for an average experience however we left rather disappointed with the overall experience. For instance on our first day we reached early and requested for as early a check-in as possible (we were told the standard would be 3pm), we understood it was their policy so by aprx. 2pm we sat in front of the check in reception counter to wait (in the hopes they would be able to release a room to us). We waited till slightly over 3pm and had to remind the staff that we were still waiting to be checked in and it was only then that we were informed that our room was finally available (the front desk staff could have directly informed us as we were seated right in front of their reception desk aprx. 2.5m away but why they insisted to wait for us to walk up to them to remind them, is still a mystery to me), additionally halfway through our stay, the Hotel ran out of body shower lotion and only had bar soaps (for some people like me, I really don't like using bar soaps), it was also frustrating when we could never get through to the front desk by the internal phone, so we found it more efficient to run down to the front desk to make enquiries.
October 19, 2013
Rated

5.0

out of

5.0
 by
ThomasSkier
Great location with capable, affable staff
We did not expect a boutique hotel when we booked this Holiday Inn, but a very nice surprise. In particular, Araci at the front desk did everything she could to make our stay there as enjoyable as possible. In addition to front desk duty, she was the conceirge, bartender. and luggage storage assistant. She made our stay much more enjoyable. IHG should do everything they can to retain her as an employee. Rooms are small but comfortable. Individual air conditioning in each room adds to comfort. Great location near great shopping, Metro station, and Champs-Élysées.
October 17, 2013