Skip Navigation
English
|
|
|
|

Sign In

Book online or call: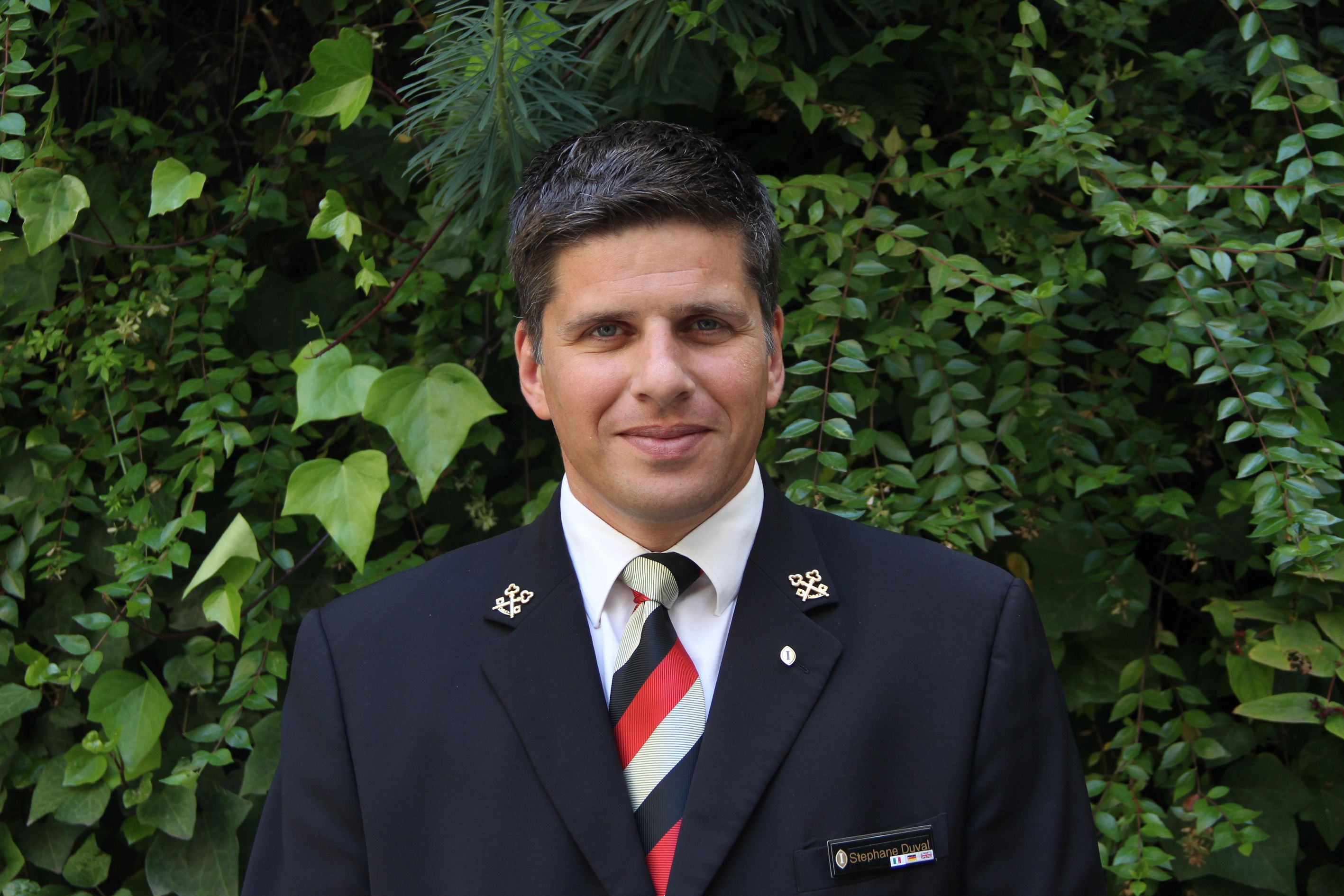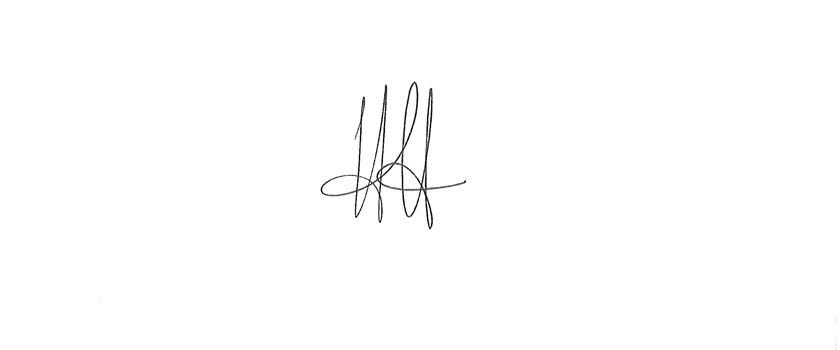 BOUTIQUE LUXURY PARIS HOTEL, TWO STEPS FROM THE CHAMPS ELYSEES
Once the private mansion of Lord de Breteuil, this beautifully renovated boutique hotel is at the very heart of Paris. Contemporary interiors blend art and design, from meeting rooms to the garden patio and terraces overlooking the Eiffel Tower. This luxury Paris hotel is home to exclusive Le M64 Restaurant, a popular venue offering contemporary French cuisine. You're ideally located just a short walk from the Champs Elysées and exclusive couturiers.
HOTEL HIGHLIGHTS
Restaurant & Lounges

At M64, Edward Uchiyama proposes an authentic culinary experience, with a simple and healthy card, based on products coming directly from the mark...

Amenities & Services

Room amenities include pay per view TV, a minibar, safe and a Nespresso machine, bathrooms feature Agraria products, and game consoles can be rente...

SPECIAL PACKAGES

There's always something special happening at an InterContinental hotel. Whether you are looking for a fun-filled getaway or a place to host your n...
InterContinental Paris - Avenue Marceau
64 Marceau

Paris

,

75008

France

Front Desk

+33-1-44433636
Languages spoken by staff
Arabic, German, English, Spanish, French, Italian
Pet Policy
Small pets under five kilograms are allowed. Guide dogs or service animals are also welcome at the hotel.
Pet Fee €50.00 per night
CHECK-IN

3:00 PM

CHECK-OUT

12:00 AM

Late Check out Available

Evening Reception Desk Open
Accessibility
Service animals allowed
3 Room(s) with Accessibility Standards
Guest Reviews
Rated

4.0

out of

5

 by

68

reviewers.
Rated

5.0

out of

5.0
 by
Aimee13
Great stay
Very nice hotel; breakfast is too pricey for what is offered. Only ate breakfast one day; food was not good. Eggs runny, bacon undercooked. We stayed in one of the new rooms; very nice, but should have a better bathroom door. Staff were exceptional.
September 1, 2014
Rated

4.0

out of

5.0
 by
4coffee
Rest en route
Great hotel Executive rooms excellent Staff absolutely brilliant
September 1, 2014
Rated

3.0

out of

5.0
Zimmer gut, Frühstück mangelhaft
Zimmer gut, Frühstück mangelhaft Nähe von Paris vorteilhaft
September 1, 2014
Rated

4.0

out of

5.0
 by
Ray Bavaria
Lange Wege saubere Zimmer
Das Hotel erscheint im 70er Jahre Stil. es gibt frisch renovierte Zimmer und "Ältere" Zimmer. Wir konnten beides vergleichen, da wir mehrere Zimmer hatten. Das Hotel ist "Riesig" darum muss man lange Wege gehen. Und es ist unübersichtlich. Verständliche Wegweiser würden helfen. Die langen Wege und der Zugang über die Garage tragen nicht zum guten Sicherheitsgefühl bei. Für einen Kurz-Aufenthalt ganz ok ...
August 22, 2014
Rated

3.0

out of

5.0
 by
Dillondog
Very dated rooms
Stayed for 3 night to visit Paris and Disneyland the reception staff were very friendly and helpful on arrival and gave us lots of information to use public transport to get into Paris, which does take sometime. After leaving the reception area the Hotel becomes very old and dated and has a smell about it. The room we had was large and had a lovely comfy bed the sofa bed for the children was very old though and not so comfy the room was clean as was the bathroom but again very dated. Our main bug was the parking charges 15 euro a night this far out of paris was very excessive for the area no discount for a platinum member two of the nights we came back at nearly midnight and left again very early the car park machine showed should have only been 10 euro and probably less the second night but when we checked we were forced to pay the full 45 euro + tax
August 17, 2014
Rated

5.0

out of

5.0
 by
jgarciae15
Great stay
Staff people was very friendly and helpful. Hotel si very close to París. I recommend this hotel to stay.
August 13, 2014
Rated

4.0

out of

5.0
 by
marc1964
Ideal for Business
Good Location - Ease of Access - Food bit expensive for what it is....
August 12, 2014
Rated

4.0

out of

5.0
 by
cooliebuna
friendly staff and good service
overall our stay was pleasant ,the staff was pleasant and very helpful the food was okay would recommended.
August 7, 2014
Rated

5.0

out of

5.0
 by
Hame45
Taxi fare to Orly airport
The reception's suggested taxi fare from the hotel to Orly airport was wrong (I was told about 65 euros). I was charged 80 euros by the cab driver.
July 31, 2014
Rated

5.0

out of

5.0
 by
YRRH2
Really nice hotel.
We really enjoyed our two night stay at this hotel, all the staff were very pleasant and helpful and the room was clean, comfortable and very well equipped. The Chateau Briand steak for dinner was excellent.
July 25, 2014
Rated

5.0

out of

5.0
 by
bigwood81
Outstanding Staff
Staff was very helpful from the time we checked in until the time we departed. I recommend this hotel to anyone visited Paris. Only a 20 minute drive from the Eiffel Tower. Didn't get a chance to eat breakfast there but the high speed internet service was easy to connect to and worked just fine! They welcomed me as a IHG Rewards Member once I arrived! Great Job!
July 18, 2014
Rated

1.0

out of

5.0
 by
Regular Family Guy
TERRIBLE HOTEL
THIS HOTEL WAS AWEFUL! smelled old and is extremely outdated. very far from paris. terrible manager attitude. extremely dissapointed. my stay was supposed to be for 3 days but left after 1 night. moved to different hotel. not satisfactory in the least.
July 8, 2014
Rated

5.0

out of

5.0
 by
Glumio 1970
great service
Thnak you very much to Laurence and Coralie who are really fantastic ! it s a real pleasure to come in Bougival thanks to hers
July 7, 2014
Rated

1.0

out of

5.0
 by
Regular Family Guy
TERRIBLE HOTEL
this hotel is located VERY VERY far from paris. had to take a 45 minute bus ride from La Defence train station. the hotel is dated and smells awful on the second floor. Looks like the 1970's was the last renovation (if any#. we got there and checked in, dropped bags , then went to paris. total travel time from hotel to orly airport was 1.5 hrs + . when we returned to the hotel @ 2am, the front was locked. it took about 5 minutes for the front desk guy to come open the door for us #there is no key card entry @ the front#. got into the room and took a shower. The bathroom is old. the paint was peeling off the wall and the walls were all cracked with stucko still cracking in the bathroom. I then went downstairs to use the computer @business center to change out to a different hotel location but there is no business center! Being a platinum member, i assumed there would be a comp available for free but this isnt the case. there is a comp but it is 3 euros for 10 minutes and is EXTREMELY slow. cannot accomplish anything in that time. i waited for ihg to load #i was searching for a new hotel# and by the time the sign in menu popped up, 10 minutes had passed! Totally useless. I go back up to the room and find it reeking of sewage. apparently after showering the vapors from the drain go out of the sink so it STUNK!! once again, i go to the front desk, talk to the mgr and explain my problem. He was very rude! very unproffesional and rude. extremely rude. He asks me questions trying to lead me to blame for the smell. at this point i have had enough and tell him that i need to change rooms asap. he goes up and shows me a room #identical to mine minus the stench# right next door. this is now 3 am and i just want to go to sleep at this point. so i take the room. i was due to check out 3 days later but decided to end this reservation and left asap the next morning before checkout time. TERRIBLE SERVICE FROM THE MANAGEMENT! TERRRIBLE LOCATION #FOR PARIS#! TERRIBLE AMENITIES #NONEXSISTANT)! AND NO BENEFIT FOR PLATINUM MEMBERSHIP. i will never reccomend this hotel. EVER! horrible.
July 7, 2014
Rated

5.0

out of

5.0
 by
Auntie Pat
A great hotel to stay
We were treated with courtesy and it will be a pleasure to return hopefully soon.
July 4, 2014
Rated

3.0

out of

5.0
 by
RichL76
Lovely staff, nice rooms (VIP), bad food!
Lovely staff, nice rooms (VIP), bad food, and awful coffee! (Had a problem with little flies coming into the room but they tried very hard to solve it!)
June 27, 2014
Rated

4.0

out of

5.0
 by
Frenzy50124
Great Pillows
Great pillows, quick and efficient room service; staff very able, friendly, helpful and quick to respond.
June 23, 2014
Rated

5.0

out of

5.0
 by
JCole2406
2nd TIME LUCKY
This was my second trip to Holiday Inn Bougival and as much as I was expecting not to have a better service than last time. ( which was also a wonderful experience).. It was SURPASSED... The room UPGRADE was a big surprise and of course much appreciated. The staff were all very helpful especially Theodore at the NIGHT RECEPTION for my middle of the night ICE needs. Truly enjoyed it and would always stay there whenever I visit Paris, THANKS Holiday Inn Bougival.
June 18, 2014
Rated

3.0

out of

5.0
 by
Jeol78
Charming and helpfull Staff
I enjoy staying in holiday inn bougival. From the reception to breakfast the staff are charming and very helpfull. Bedrooms are very clean, quiet and comfortable.
May 11, 2014
Rated

5.0

out of

5.0
 by
Fatima21
Nice and helpful staff
Good breakfast, spuer helpful & nice staff Possibility with no problem to get taxi where you can pay with credit card
April 28, 2014
Rated

4.0

out of

5.0
 by
remy 27
exceptional rooms
staff were very helpful and the comfort of the rooms and the beds were first class.
April 27, 2014
Rated

3.0

out of

5.0
 by
EC16
One night stay
Nice hotel but the rooms are some what dated.To me it didn't feel like an IHG hotel.The garden seemed inviting from our room but still we didn't go in.At check inn the lobby and elevators were so crowded only to find that the place was nearly desolated the next morning.The young ladies at the check in and check out were very friendly and helpfull .
April 27, 2014
Rated

5.0

out of

5.0
 by
SLS_
unvisible, just if needed excellent service
Comfortable, clean room, unvisible, only just if needed excellent service provides privacy. Well equippped, kept in good condition, clean gim.
April 20, 2014
Rated

5.0

out of

5.0
 by
GrandTour
Exceptional staff and excellent food!
I have stayed so many times at this hotel during the last few years, and I have never found any staff in any hotel to be more dedicated to customers and their wellbeing. Nearly every staff ends up knowing your name, making your stay enjoyable, making you feel you are a person and not a number on a list. If you want to enjoy French cuisine, nice breakfasts. great dinners, and various coffee breaks, this is the place where you should stay. Of course, your diet might suffer, but you know, even in this case, they will provide what it takes for you to enjoy this place.
April 14, 2014
Rated

5.0

out of

5.0
 by
Hollew2u
Business/Recreation
We spent two exceptional nights at this hotel. The staff was first-rate, both at the front desk and in the restaurant. The rooms were spacious, clean and very comfortable. This is a first-rate hotel, and I will certainly stay here again when I'm in the area. A Special Thanks to Robel at the front desk, and to Charlotte and Franck in the restaurant. We had a wonderful stay, and it was all because of the incredible people that work at this hotel. 5 Stars!!!
March 3, 2014
Rated

5.0

out of

5.0
 by
Ingolf
Very friendly welcome and perfect atmosphere to work and relax
As experienced during recent stay, so again this time: the staff is friendly and very helpful in every respect. IHG membership is honoured. My work mate which visited this hotel for the first time confirmed that atmosphere, team and rooms are outstanding. Thank you for supplying an environment that made our business trip a success. See you soon again
January 28, 2014
Rated

2.0

out of

5.0
 by
Hungry Guy
Good Room overshadowed by very poor food and dining
Do not go in the quiet season! I returned from a stay in mid January feeling less than satisfied following a significantly reduced menu. I had the choice of 2 starters, 2 main course and 1 dessert. After a 2 night stay things would get very repetitive, I had enough after one night!
January 14, 2014
Rated

3.0

out of

5.0
 by
Aymen380
Good hotel - let down somewhat by inefficient / slow staff.
Good hotel - let down somewhat by inefficient / slow staff.
January 5, 2014
Rated

1.0

out of

5.0
 by
Aero1103
Not the best
Slow internet, expensive car park and staff unwilling to provide me with any tea, coffee or milk even though my room wasn't cleaned by the cleaner. Also no breakfast included with the room and the spring mattress needed changing. I will probably look elsewhere next time as this was considerably lower than my expectations.
January 4, 2014
Rated

2.0

out of

5.0
 by
Caisse168
Not comfortable...false alarm ..miss wake up call..
When I sleep until the midnight there has a false alarm ...then everyone has wake up ...and for the second night I make the wake up call at the reception but they miss the wake up call...then I were late for my meeting ...if I hv choice I will not stay here again..tks
October 18, 2013