Skip Navigation
English
|
|
|
|

Sign In

Book online or call: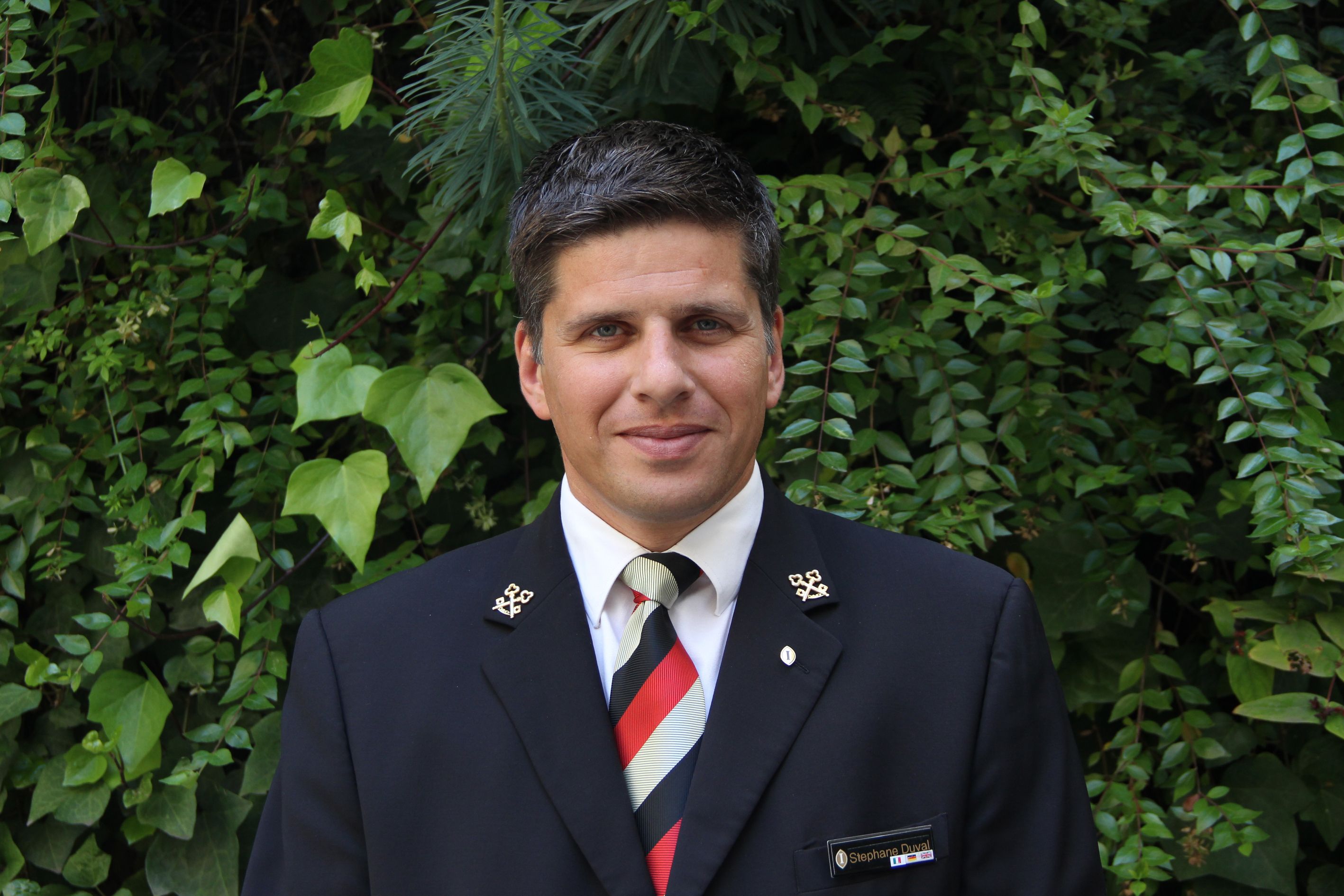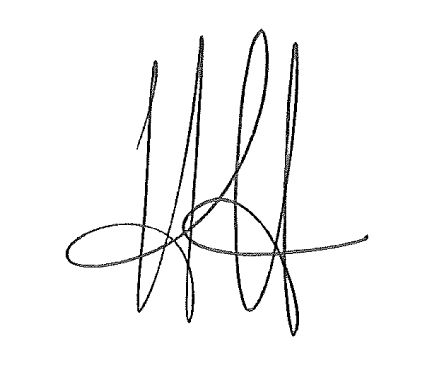 BOUTIQUE LUXURY PARIS HOTEL, STEPS FROM THE CHAMPS ELYSEES
Once the private mansion of Lord de Breteuil, this beautifully renovated boutique hotel is at the very heart of Paris. Contemporary interiors blend art and design, from meeting rooms to the garden patio and terraces overlooking the Eiffel Tower. This luxury Paris hotel is home to exclusive Le M64 Restaurant, a popular venue offering contemporary French cuisine. You're ideally located just a short walk from the Champs Elysées and exclusive couturiers.
HOTEL HIGHLIGHTS
Restaurant & Lounges

At M64, Edward Uchiyama proposes an authentic culinary experience, with a simple and healthy card, based on products coming directly from the mark...

Amenities & Services

Room amenities include pay per view TV, a minibar, safe and a Nespresso machine, bathrooms feature Agraria products, and game consoles can be rente...

SPECIAL PACKAGES

There's always something special happening at an InterContinental hotel. Whether you are looking for a fun-filled getaway or a place to host your n...
Paris - Avenue Marceau
64 Marceau

Paris

,

75008

France

Front Desk

+33-1-44433636
Languages spoken by staff
Arabic, German, English, Spanish, French, Italian
Pet Policy
Small pets under five kilograms are allowed. Guide dogs or service animals are also welcome at the hotel.
Pet Fee €50.00 per night
CHECK-IN

3:00 PM

CHECK-OUT

12:00 AM

Late Check out Available

Evening Reception Desk Open
Accessibility
Service animals allowed
3 Room(s) with Accessibility Standards
Guest Reviews
Rated

3.7

out of

5

 by

66

reviewers.
Rated

5.0

out of

5.0
 by
dwchi
overall, good location and clean hotel
very clean and up-to-date. within a block of the metra, and good neighborhood. staff was helpful and spoke english well. only drawback was lack of a bar or restaurant, but there are many close by.
August 21, 2013
Rated

5.0

out of

5.0
 by
John00777
Great hotel, would stay here again!!
This hotel is great, we wre staying for 5 nights, the bed is so comfy, didn't want to get up in the morning! We didn't take breakfast but the staff were always helpful, they gave us maps and helped us find our way about. Paris is great and I would recommend this hotel if you're going!! Very central as well. Overall, excellent!!
August 16, 2013
Rated

4.0

out of

5.0
 by
Wulff
Great tucked away location in the middle of Paris
This place just works - you are in the middle of Paris - close to everything, yet is neatly tucked away in a small side-street next to a great Corsican restaurant ....... Breakfast not overly impressive, but satisfies .....
August 16, 2013
Rated

4.0

out of

5.0
 by
Maien
Schlecht geschlafen
Die Zimmr 001 une 002 sind für eine Übernachtung nicht zu emfeheln, da sie im Erdgeschoss direkt ( ca. 1m entfernt von einer viel befahrenn Staße liegen, man kommt nicht zum Schalfen, weil man alle 10 Sekunden denkt ein Auto fährt durch das Zimmer. Das musste ich aber Gott sei Dank nur ene nacht mitmachen, danach konnte ich das Zimmer gegen ein Zimmer in der 1. Etage tauschen und so hatten meine Frau und ich noch 5 erholsame Nächte in dem Hotel.+
June 7, 2013
Rated

5.0

out of

5.0
 by
ardens
Sweet little hotel in Paris
My sister and I loved our little hotel. It was so wonderfully located near the Champs Elysees and near the French president's palace. It was 1.5 blocks from the Miromesnil Metro stop. We could hop on and travel to all the famous tourist spots. Our two beds in the room were comfortable and the bathroom was large with windows that opened in both rooms. We thought the breakfast was a little pricey but after eating out on the avenues, we found it was reasonable and convenient with way more offerings than we could eat. We were totally charmed and I would stay there again if I ever get back to Paris! p.s. This is not a fake review.
April 28, 2013
Rated

5.0

out of

5.0
 by
SteveJD
Great Location and Great Staff
Great location for walking to Champs Elysees and within a block of the Miromesnil subway station. Staff was very helpful, very nice, and always willing to support a request. Volunteered to research and then help with a dinner reservation when we were looking for a specific type of food. Always helpful with questions re directions or local travel advice. We did not eat breakfast at the hotel so can not comment. We did like the fact that a small market was directly across the street and we always stopped in for fruit and yogurt and other items. The room has a small fridge! Room price was not cheap and we had to prepay to lock it in. Felt very safe and secure walking the streets in the area. Did not have a car and can not comment on parking (no garage) but looked typical for a major city. Third time in this hotel and a highlight was the friendly and helpful staff
April 12, 2013
Rated

4.0

out of

5.0
 by
ECheung
Great location and staff
This hotel has great location to access all shopping areas. Very friendly and helpful staff. Enjoying the stay.
March 23, 2013
Rated

3.0

out of

5.0
 by
Dunx
Nice hotel but significant issues
I recently stayed at this Holiday Inn. I've stayed at many over the years and wanted to put a note down of my experience here. The hotel itself is clean, nicely situated near Elysees and in a good location for shops etc. We booked two rooms (and stayed in three) so have a reasonable idea of what the hotel is like. Reception was polite, friendly and very helpful. They made reservations and provided advice etc. Breakfast was expensive so we went down the road and had croissant, coffee and juice at 1/3 of the price. The first night we ordered a local pizza through reception for delivery #the hotel doesn't provide room service). This pizza arrived late, was cold and was at a different price to that the receptionist told us. He helpfully made up the difference from the cash register of the hotel. The rooms were clean, although the facilities not 100%. The safe didn't work in our first room and our second room had a faulty shower that didn't turn off correctly. Our third room we used was very nice however. The first morning at the hotel though we had a shock. Returning from our breakfast we saw a small truck with a flexible pipe going into the hotel. As we got closer there was an overpowering smell of faeces from what I assume was the truck pumping out the septic tank. It was revolting, and permeated our room on the next floor up. Altogether unpleasant. We immediately left the hotel and went shopping and when we came back later in the day the smell was gone. Other than that our stay was largely uneventful. I left and my wife stayed on for an extra 2 nights. The only other surprise was that on check out my wife was charged for the additional money the receptionist covered for the pizza! In short a nice little hotel but let down by a little maintenance and some major events that occurred during our stay.
February 15, 2013
Rated

4.0

out of

5.0
 by
Portishead
Very friendly & helpful staff
Ok the rooms are not very big which I am told is normal for Paris - and the room service was basis which I suppose is due to not having an evening restaurant facility. However the staff were extremely helpful and kind. Possibly the best combined hotel staff I have ever experienced. Everyone was clearly focussed on customer service.
February 2, 2013
Rated

4.0

out of

5.0
 by
lex75
Central location, friendly staff
Really central location, many amenties short walk from the hotel. Felt more cosy than one would expect for a Holiday Inn. Check in staff were very friendly. Check-in time was a bit late at 15h, but arriving early I took a walk around the neighbourhood. Room was comfortable enough with good sized bath. Only issue which the hotel cannot control - traffic noise outside especially in the morning with deliveries to nearby shops. Room was cold and the heating seemed to be controlled centrally, but turning up the heated towel rack did warm the room enough for comfort.
January 23, 2013
Rated

5.0

out of

5.0
 by
paauk
Comfortable room and very convenient location
This hotel is conveniently located and within easy distance of many good restaurants. The breakfast was fine although it might not suit those who prefer a full buffet breakfast. The room was great although small and bathroom/shower was fine. The staff were efficient and helpful.
January 18, 2013
Rated

5.0

out of

5.0
 by
Yafi21
This hotel is PERFECT
Perfect central location, a short walk from rue du Faubourg St Honore ,short walk from Ladurée (Love it) and very closed Champs Élysées, but quiet. Location is secure since its next the Elysees Palace. My room was not huge but nice with large bathrooms. Breakfast was pretty good . The Free wifi was fast as well in my room than in the breakfast restaurant. Advised the hotel,We went in the Sothys SPA just few blocks l,A dream.... We will definitely come again.
January 12, 2013
Rated

4.0

out of

5.0
 by
vinokamb
good staff
During the stay the staff were very helpful. Hotel is centrally located close to many tourist attractions. Internet was free but I am disappointed with only one device being able to access at a time. In room service for dinning didn't have many choices in the menu. But overall the experience was good and the stay was comfortable at the hotel.
January 4, 2013
Rated

4.0

out of

5.0
 by
Hiro
Nice location, well prepared facilities and educated staffs
The location is very center, so I could enjoy having a look at the city and walking around the hotel. And I guess the interior decorating are renewed, well prepared designing and easy to use. As for the reception staffs are well educated and I could spend a comfortable time to communicate with them during my stay. Thanks a lot.
December 19, 2012
Rated

4.0

out of

5.0
 by
Hiro
Nice location, facilities and hospitality
The location is very center, so I could enjoy having a look at the city and walking around the hotel. And I guess the interior decorating are renewed, well prepared designing and easy to use. As for the reception staffs are well educated and I could spend a comfortable time to communicate with them during my stay. Thanks a lot.
December 19, 2012
Rated

1.0

out of

5.0
 by
BOLILLO
NO HAY MANAGER
Mi bolsa fue robada con todos mis documentosen la cafeteria del hotel estando yo presente, el hotel no respondio por esto. Quedo de comunicarse en cuando hablara con el propietario y seguro del hotel y nunca respondio por lo sucedido. Este es un hotel que dice tener 4 estrellas, creo que uno puede estar sentada en el restaurant tranquila con su bolsa al lado, pero no fue asi. El gerente llego 2 hrs despues del suceso y nunca hasta la fecha se ha comunicado.
December 13, 2012
Rated

5.0

out of

5.0
 by
Rachelanna
VERY NICE HOTEL
This is a very nice small luxury hotel, central location, a short walk from the Champs Élysées, St Honore Street,Avenue Montaigne. The Rooms are tiny but beautifull with nice bathrooms. Would definitely stay here again . Excellent Staff, Free Wifi is very fine even in my room. Very good breakfast near the lobby.Love it!
December 12, 2012
Rated

5.0

out of

5.0
 by
tabm
very nice Holiday Inn in Paris center
I had a very nice stay at Holiday Inn Paris Elysees! I chose this hotel because of business trip in this area of Paris: what an ideal location! On evening, I could enjoy Christmas lightings on Champs Elysees (0.5miles)! Staff are young and dynamic, very helpful and careful to guests needs. Of course, I recommend this Holiday Inn! the best one I found in Paris. I will be back in a few weeks, for my next business trip, my booking is already made!
December 5, 2012
Rated

5.0

out of

5.0
 by
Lulu99
A great stay in a great Hotel
I spent a great night in that boutique hotel. The staff (reception) was really available for all questions I had. I took only 5 minutes to reach the Champs Elysees for diner (great district). The room was really confortable, the breakfast amazing! I sincerely recommend this hotel!
December 5, 2012
Rated

4.0

out of

5.0
 by
plen
good choice
comfortable and silent room even if rather small. very helpful staff
December 4, 2012
Rated

5.0

out of

5.0
 by
SoJo32
Rest and Shopping!!!
Team is very nice, I had plenty of advice for shopping! The rooms are very clean and well decorated. Family spirit and varied breakfast!
December 1, 2012
Rated

1.0

out of

5.0
 by
Mtl1
Noisy and incompetent staff
The room was not ready upon arrival, which was passed check-in time. Rooms were not cleaned at end of day (16h). The staff was rude and grossely incompetent. Noise from street as well as other guests made for sleepless night. Only highlight was great location. As a Platinum Royal Ambassador member, NOTHING in this hotel made me feel comfortable and welcomed.
November 25, 2012
Rated

1.0

out of

5.0
 by
WorldTraveler64
Hotel to avoid
Overall - I would avoid this hotel if at all possible. I am a IHG platinum member and thus have stayed at many Holiday Inns around the world. Generally I find that Holiday Inn and the related brands offer a good experience and also a good cost ratio when compared to other hotel chains. In this the case of this hotel, due to a series of staff mistakes and lack of the hotel management to solve the problems to include over billing the guest, I would not recommend this hotel to anyone.
November 22, 2012
Rated

4.0

out of

5.0
 by
MS6791
Great staff, location
Staff was extremely helpful. Very very good. Cleanliness and location great as well. Internet was good also. Food is a limitation but that does not matter much to me as I was eating outside...
November 19, 2012
Rated

1.0

out of

5.0
 by
HKOL
Worst Holiday Inn Hotel Experience
After reading the reviews below, I can only agree on what everyone one else has stated. We also ordered the room on points. I have been a Platinum member with IHG for the past 3 or so years. Almost all of my previous experiances with HI in the past (as both paid and points guest) has been great. Therefor we decided to try a HI hotel in Paris. I am also a Platinum member with another major hotel chain and we were splitt between a the other hotel chain or a HI hotel. We decided to go for this hotel. (Bad Choice) We were never recognized as a Platinum member (thats a first...) The first room given to us was så small we almost had to leave a suitcase outside the room. I asked at the front desk if a larger room was available and we were told we could get one the next day. So far so good.. On the first night we were able to log onto the internett...When we can back the next day, or luggage was moved to a lager room (slightly larger but a more usefull layout.). The room had a bathtub (great after a long day ...) but no plugg , so taking a bath was out of the question. I am 6'3" and I couldnt stand straight in the shower without my head hitting the ceiling. There was no connection to the internet in this room. I took this up with the frnt desk and they said it worked...??????? since no one else complained. They tried to reset the router, etc...without any result.... This happened throughout our stay. Each day a different excuse, another explaination of it was our devices that were not working... (We had both Ihone, Galaxy S2, Ipad with us and none worked, strange). We finally got a weak signal when we were at the door with it open towards the hallway....... I asked for a late check out for monday evening and was told that if I was a Priority club member I could check out late. (?????) I should him my Platinum card and he just shrugged his shoulder as if he didnt care.... The beds was as hard as rock (in both rooms) We asked the staff regarding sightseeing and resturat locations, and not once could they give usefull information..... One of the female satff was understanding and thats why i gave it 2 * for staff and service... We asked directions for the Budda Bar, and was told it was right down the street (It is neat the US Embassy at place de concord) We asked regarding tickets for the Eiffel Tower, and was told it was for groups only... I managed to book on the PC in the reception and should him, angain he didnt care... I took my IPad and tried to connect while in the reception area to show the staff it could not connect, and all they did was look stupid...... I tried the PC that was available in the reception area and couldnt connect wirelessly on that one either. So during check out we we billed for 4 days of breakfast, My wife and I never eat at the hotel as we enjoy the local cuisine. All in all, worst experiance ever with a IHG hotel. The hotel does not deserve to carry the Holiday inn logo.... When booking I could not find any reviews..... If I could have checked out I would have. Based on all the negative experiances with the hotel our Paris stay was not a good one !
November 16, 2012
Rated

1.0

out of

5.0
 by
kmp8585
Worst Customer Service Experience ever received at Holiday Inn
As a platinum Priority Club member, my friends and I booked this hotel with the points plus cash option because of its boutique hotel status and close proximity to a metro station. After checking into our adjoining rooms on Saturday night and hitting the town with some friends, I received a phone call from the front desk at 1AM stating that I would have to switch rooms on Monday because the hotel was so booked. On Sunday morning, my friends and I went to the front desk to clarify the need to move rooms. The explanation provided was that someone had paid for a family suite, which equated to the adjoining rooms we had been provided. As 3 out of the 4 of us were platinum members who had paid for the hotel with points, apparently that meant our points and brand loyalty were not as important as someone who had paid with cash. The hotel staff was completely unapologetic about their mistake. We were also told that one room had to be moved that day (Sunday) instead of Monday as we were originally told in the 1AM phone call. As such, I had to rush back to the room and pack up my stuff as best as I could prior to leaving for the day. Upon arriving back at the hotel that evening, I was told that my room had been moved to a handicapped room but that I would be forced to move again on Monday because that room would be needed. When I asked to speak to a manager, I was told this was not possible and again received no apology for the inconvenience. The handicapped room was terrible, and the shower flooded the entire bathroom. On Monday night, I was given a third room. The most frustrating part of the whole experience is that my friends were never asked to move out of the other side of our original adjoining room, which makes the hotel staff's original rationale for our moves invalid. If I had known we would be treated so poorly by the hotel staff and be forced to pack our belongings each and every morning, I would have booked the Holiday Inn next to Notre Dame. This was the worst experience I have ever had with customer service from a Holiday Inn, and I would never return to this hotel. I am typically a huge proponent of Holiday Inns and recommend them to my friends and family. I will be telling everyone I know to steer clear of this hotel because of the horrible customer service received. If this was the treatment I received as a platinum member, how do you treat the rest of your guests?
November 5, 2012
Rated

1.0

out of

5.0
 by
Ann123
Horrible experience. Will never stay at that location!
The staff at front desk was totally unprofessional! Room was not the one that I requested! Bad experience over all. Never will I stay @ this hotel.
November 4, 2012
Rated

1.0

out of

5.0
 by
chris34
One of the worst hotels I had stayed in my lifetime
This hotel was horrid! The room was way too small but that can partly be excused as Paris is notorious for this. What cannot be excused is the abysmal service especialy taken into consideration the price paid. They managed to get us frustrated and ruin our vacations. We asked for a toilet paper to be delivered to the room in the morning as the housekeeping has not replenished the bathroom supply. When we returned tired at night not only they had not put the toilet paper but they couldn't bring one up as only one member of staff was on duty! One elevator for both staff and guests led to delays. Management unhelpfull and downright hostile to guests on problems that may arise even minor ones such as inability to print at the public pc at the lobby our reservations for a museum. Unworthy of the Holliday Inn branding.
October 6, 2012