Skip Navigation
English
|
|
|
|

Sign In

Book online or call: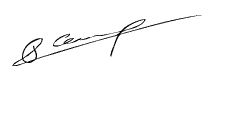 Insider Tips
LOCAL CULTURE
CABS
Taxis can be hard to find, especially at rush hour, at night, and on rainy days. Your best bet is to find a taxi rank marked with a blue sign, or to ask your hotel Doorman or the restaurant Maitre D' to call a taxi for you. A white light on a taxi's roof indicates the car is free. An orange light means the cab is busy. Most drivers will not take more than three people. Also, expect to pay an extra fee if someone sits in front, or if you place some heavy luggage in the trunk.
BEAUTIFULLY RENOVATED, HISTORIC TREASURE IN THE CENTRE OF PARIS
With floodlit views of the Opera House, this superbly renovated luxury hotel is at the heart of Parisian society. Opened in 1862, it defines historical grandeur, from Café de la Paix to La Verriere Restaurant, set in an 800 square metre winter garden. Elegantly appointed, the hotel's boutique-style suites overlook stunning landmarks. Located in the 9th arrondissement, close to the Louvre Museum, shopping, theatre and banking districts, this luxury Paris hotel is an icon in the City of Light.
HOTEL HIGHLIGHTS
Restaurant & Lounges

Both spectator and player, totally involved in the everyday life of Paris and the Parisians since 1862, the Café de la Paix is a place of legend, p...

Amenities & Services

The I-Spa by Algotherm is one of the rare beauty treatment centres in the heart of Paris, providing the benefits of thalassotherapy. Access to the ...

SPECIAL PACKAGES

There's always something special happening at an InterContinental hotel. Whether you are looking for a fun-filled getaway or a place to host your n...
Paris - Le Grand
2 Rue Scribe
Paris , 75009
France
Front Desk +33-1-40073232
Languages spoken by staff
Arabic, German, English, Spanish, French, Italian, Japanese, Dutch , Portuguese, Russian
Pet Policy
No pets allowed except guide dogs, for people with disabilities
CHECK-IN

2:00 PM

CHECK-OUT

12:00 PM

Late Check out Available

Evening Reception Desk Open
Accessibility
Service animals allowed
11 Room(s) with Accessibility Standards
Guest Reviews
Rated

4.4

out of

5

 by

177

reviewers.
Rated

4.0

out of

5.0
 by
Lowey72
Lovely hotel, breakfast not great
The hotel is modern, clean and comfortable. The front of house staff are excellent and very helpful. You can walk from the gare du nord in about 15-20 mins but metro or taxi would be better if you have children or lots of luggage. The breakfast is somewhat disappointing. Not very well organised and not enough space at peak time. There's enough to choose from to ensure you don't go hungry but I've had better. Don't be surprised if there is a queue for toasting your bread, as there was only a small domestic toaster available which actually broke on our 2nd day.
29 August 2013
Rated

4.0

out of

5.0
 by
Ebo1
Very clean good location helpful staff
Lovely location not too close to centre but close to metro and lots of bars and restaurants
27 August 2013
Rated

2.0

out of

5.0
 by
ALST90
room designation leads to confusion
The "standard room" can actually be double bed or to single bed. How disapointed was I when I discovered I had 2 single beds with no other availibility when arriving to the hotel. For the rest, clean but no restaurant nor nothing special. I was pretty frustrated and would not recommend this hotel.
26 August 2013
Rated

4.0

out of

5.0
 by
shlomo55
Very good hotel
Location is good The room is very comfotable and staff is very servicable
26 August 2013
Rated

3.0

out of

5.0
 by
Simpson
Basic comfort
Rooms are clean and attend to your basic needs. Hotel unable to cope with volume of guests at peak breakfast times after 8:30. Selection poor - tea cold and chinaware dirty and in short supply - the children skipped breakfast twice on our stay.
26 August 2013
Rated

4.0

out of

5.0
 by
shlomo55
great service and location
Very good location, frandly staff , good brackfast
26 August 2013
Rated

4.0

out of

5.0
 by
Bobbel
nice and calm location, easy to reach Paris centre
modern Hotel with nice and calm location. Perfect bathroom, but the sleeping room was a little bit to small for three persons. No possibility to place all clothes, so we left them in suitcase. Friendly and attentive staff. Breakfast room too small for the complete Hotel - queue time after 9 AM. Only one coffee machine available (the second was out of order) - queue time also there. Anyway we would recommend the hotel to our friends and would choose it again for our next visit in Paris.
25 August 2013
Rated

5.0

out of

5.0
 by
Dubeyniraj76
Value for money, nice location.
Located very close to riquet metro station, it offers good access to the metro network. Room was big and very comfortable bed n spacious toilet. Good variety in breakfast but since we are vegetarians, we had a bit of limitation. Overall experience was very satisfactory and I would consider staying again in my future visits.
24 August 2013
Rated

4.0

out of

5.0
 by
Alexcia
Clean Hotel Close to Sites
Our two day stay at your hotel was comfortable, the staff were helpful and the room was clean. Breakfast choices were good but there is limited space at busy times. I'd highly recommend this hotel for its location and comfort. Also, note that there are many restaurants and supermarkets within a few minutes walk.
20 August 2013
Rated

5.0

out of

5.0
 by
Ernie77
Good room and location in Paris
I enjoyed a lot my stay in this Holiday Inn Express in Canal de la Villette. I found the hotel close to a metro station for easy access to the Paris. The hotel staff was very friendly and helpful. The room was clean and good. Only 2 details about the hotel were that the restaurant had 1 coffee machine damaged, out of 2. So there was a considerable queue for the coffee. Anyways, the hotel had signs indicating approximate waiting time when going for breakfast, which gave some expectations on how crowed was going to be the breakfast area. The other one was that when I tried dialing to another room, I found that the telephone did not have instructions on how to dial to reception or to dial to other rooms. I wanted to talk to reception to get the information, I tried with 0 button (usually used to call to reception) but it was ringing busy all time. I tried looking around the room for instructions on how to use the phone but I could not find them. My recommendation is to put instructions on how to use the phone in the room. For the rest, I liked the hotel and my stay there, and would definitely try the hotel again if I visit Paris.
19 August 2013
Rated

4.0

out of

5.0
 by
Alenfe
Good
We staied for 3 days in july 2013 and we enjoied the stay; the location is very good, not far from the city center with a beatifull overlooking on the canal. We didn't like only the absence of the air flow control into the room, resulting too cold for us.
19 August 2013
Rated

5.0

out of

5.0
 by
BIGJohn410
Overall wonderfull stay
Friendly reception staff and a special mention to Rachel who answered all my enquiries immediately. A credit to the hotel. Regarding breakfast. a couple more 4 slice toasters would be welcome Often there was a queue of people waiting to make toast. Some fresh fruit would also be welcome, bananas, apples and oranges.
18 August 2013
Rated

5.0

out of

5.0
 by
Ash54
Great Hotel, Excellent Location, Fantatic Value!
We booked this hotel based on other reviewson the IHG website and we weren't disappointed. On the bank of the La Canal Villette and surrounded by residential streets, it's away from the hustle and bustle of central Paris but is only about 20-30 minutes away from all the main attractions. The rooms are clean and comfortable. We were upgraded to a room facing the canal which was great. The room itself was big enough for us, but we were only ever going to use it as somewhere to crash out after sightseeing all day. It only had a shower which was fine for us and it was certainly big enough, you just have to be careful as the shower head points towards the shower door and you have to avoid a wet bathroom floor. Our room also had a sofa bed which our 5 year old son loved as his bed and the fact that he had the best view of the canal. The room had a TV but we never used this. It also had a hair drier and a kettle with some coffee and tea. Our room didn't have a wardrobe, but there was a unit to hang clothes. The bed was comfortable and you have a choice of firm or soft pillows. The air conditioning was good and we needed as it was very warm in the room when we got back each night. The rooms have free Wi-Fi. Make sure you ask for the password at reception. Breakfast was included which was fantastic and meant you could get fuelled up before your day out. It is a self service buffet but space is very tight and you have to be careful not to bump into other guests as you navigate around the selection of bread, croissants, cold meats, cereal etc. The hotel staff were running in and out the kitchen topping up all the food so there was always plenty of stuff to choose from. They only have one toaster so be prepared to wait if you want toast. The location of the hotel is fantastic, you are no more than 5 minutes away from the Metro. The nearest stop is Riquet which is on the M7 line ( the Pink one). This line takes you right into the centre of Paris and has connections to other lines that take you everywhere else. The Hotel is on the bank of the Canal de La Villette and in the summer the banks have lots of activities such as pedal boats, pétanque courts, some little bars and cafés all of which make a walk along the canal after a days worth of sightseeing, a nice addition. Around the corner to the hotel is a youth hostel and probably one of the best bars we came across during our stay. Bellushi's bar is part of the St Christopher's youth hostel. We went in there for lunch on our first day and it was fantastic. American style food in big portions, really friendly staff, free Wi-Fi and a really relaxed atmosphere. The other good thing is that you don't pay central Paris prices for drinks (4 Euros for a bottle of Corona as opposed to 7-9 Euros in central Paris) The hotel is only about 30-40 minutes from Charles de Gaulle airport and shouldn't cost more than €50 by taxi. I would definitely recommend the Holiday Inn Express Canal de la Villette for anyone visiting Paris. We could not find a fault with the hotel and will be making this our first choice on any more trips to Paris, which if my son has his way, will be very soon.
17 August 2013
Rated

5.0

out of

5.0
 by
Marja
Excellent hotel on very good location
This modern hotel is only 2 underground stops away from Gare du Nord. Very nice area with restaurants and shops nearby. Rooms are large, bathroom excellent (walk-in shower, separated toilet). Great value for money.
15 August 2013
Rated

5.0

out of

5.0
 by
Andersen
La Villette - a nice place to stay
In a combined 4 day visit, with family arriving by plane and car, this hotel has excellent transportation possibilities. Proximity to the highway, the metro and the airport was a huge plus. On arriving, the staff was very helpful, and hit spot on our request for connecting rooms. Parking the car in the hotel facility in the basement is the obvious thing to do, and using the Metro system for city visits is cheap, fast and generally a nice experience. Rooms were modern and comfortable, with excellent lighting and a quiet, efficient air conditioning system. Breakfast selection found a little below average, especially for the kids. On leaving the hotel, again the staff was very helpful when asking for late checkout due to a small change in flying plans. I certainly recommend this hotel.
15 August 2013
Rated

4.0

out of

5.0
 by
Tyydora
good location
nearby the metro breakfast is ok. room is clean but a litttle bit hot in the corridor.
14 August 2013
Rated

4.0

out of

5.0
 by
KeithF
Good Hotel with only one negative
This hotel is in a great location. The staff was friendly. The rooms are fairly sound proof. All in all a good hotel. There was only one negative, and unfortunately a big one. The cleanliness of the plates and cups in the breakfast buffet. The food was good, but when you have to eat or drink from dirty dishes then it ruins your appetite. Please Holiday Inn, either replace the dish washing staff or get them better cleaning materials. My wife literally had to use napkins on her plate because she was so disgusted. Fix this and you will have a top hotel. All in all a good place to stay.
12 August 2013
Rated

5.0

out of

5.0
 by
Tatx
Clean Contemporary Property Excellent Value
I have stayed at this HIE on many occasions since it opened. It is a bit further out than other hotels in the IHG group and I was reluctant at first but it is extremely convenient by the metro. Staff is friendly and knowledgeable. Rooms are clean and contemporary and the air conditioning works well (a plus in the summer!) Bathrooms are modern and clean (no tubs only showers). Housekeeping is excellent and not intrusive. The internet is free...but slow as molasses mostly. Beds are comfortable. Lighting is pleasing. The breakfast is very good though personally being vegetarian, I would like a bit more variety in that direction. The coffee in the breakfast is HORRIBLE. I'm not sure how this is possible in Paris but trust me it's abysmal. The beans must just be floor sweepings/rot gut. Folger's is superior. The coffee at the lobby BAR however is Tres Bon! So don't hesitate to order a cafe' from the bar! Breakfast...is all about the timing here and I'm not sure how to make it work. It is generally quite crowded and the row of tables nearest the serving line is too close to the people trying to get their food and it makes it difficult to enjoy your morning. Mostly that is the fault of the clientele not the establishment. It's a cool hotel! I'll stay there again I'm sure.
11 August 2013
Rated

4.0

out of

5.0
 by
Tracynh
Good stay
Nice location, close to train system. A few stores and restaurants close by. Lively area during the day and evening with the canal and beach but that area closes down around 11 and security guards ensure this so no worries with noise while trying to sleep. The restaurant below hotel did not havd the greatest food, breakfast selection wasnt so great. Rooms were clean and staff was helpful and friendly! Recommend this hotel especially if you need a good price and dont mind the short train ride to the sites of paris.
08 August 2013
Rated

3.0

out of

5.0
 by
donlly
Polite staff
I'm use to the hotels in North Americia and they don't jump hoops for IHG member being a Platinum member it doesn't matter and I'm use to the special care I expect
05 August 2013
Rated

5.0

out of

5.0
Excellent customer service -
My wife and me stay in Paris for 4 days, our last stop of our holiday in Europe. The hotel provide a very nice view and relaxing environment along the Canal. Room facility is good and clean.; Breakfast is the only area need to be improved. Lastly, I would like to express my appreciation to the front desk staff ,Ms Alda, for her professionalism in customer service. She's very helpful and friendly in solving all my problems such as WI-FI; provide good recommendation for my city tour. With the excellent customer service, this is the hotel I will like to recommend.
05 August 2013
Rated

5.0

out of

5.0
 by
peanut9
great hotel
Really great hotel, great location, clean, comfortable, helpful reception staff, good parking, reasonable prices for Paris. Would highly recommend. We are a family of three & room was ideal with plenty of room & comfy beds. Shower was fantastic. Had great view. Only thing that let it down was breakfast - ran out of tables, cutlery & food options & breakfast staff not that helpful although were v busy to be fair. Needs bigger restaurant to cope with numbers at breakfast.
04 August 2013
Rated

5.0

out of

5.0
 by
Fields2013
Loved this Hotel
We stayed at the Canal De La Villette Holiday Inn our last night in Paris so we could easily get to the airport the next morning by taxi. Everything about the hotel was excellent- the rooms, the showers, the breakfast, the location. My teenage sons said it was their favorite hotel in Europe on this trip.
02 August 2013
Rated

5.0

out of

5.0
 by
doctorbob1701
Front desk staff was awesome
We are from Florida; we cam there for a medical conference that was being held in central Paris near the Opera. We, however, wanted to stay someplace less expensive and in a non tourist area. We found a great value in Holiday Inn Express. the host hotel was about 350 Euros per night; HIE was MUCH less. We wanted to eat at places where the local people ate; the front desk staff was great about recommending terrific restaurants. We had trouble getting on the internet/WIFI; one of your staff went beyond the call of duty to get us connected. I will stay there again whenever I'm back in Paris. Thank you all for a great stay.
31 July 2013
Rated

5.0

out of

5.0
Great Hotel in Paris
I have stayed at the HI Express Canal De La Villette four times and have found the hotel to be a great value. The staff is GREAT! Very helpful and knowledgeable. Although not a truly central location, there are several convenient metro stations on two different lines which will get you into the center of Paris within 25 minutes. The setting of the hotel on the canal is fantastic and the neighborhood offers everything you could need due to it being a residential area, not a tourist area. I will continue to stay here in the future, and look forward to my next visit.
30 July 2013
Rated

4.0

out of

5.0
 by
edov
Ok, but nothing special
Things are new, and the bathroom is nice. Hotel was very busy especially at breakfast. It was hot and the aircon could not cool the room (probably because we were underneath the roof). Location is ok, nicely next to the canal, but not right in the centre.
29 July 2013
Rated

1.0

out of

5.0
 by
Rustydog
Horrible Mattresses and Air Conditioning
I would not recommend staying at this hotel unless you have low standards and low expectations! The air conditioning did not work the first 2 days of our stay. When I informed the front desk that the AC wasn't working, they said the technician had gone home for the day. When I asked them to call him back to fix it, they acted like I had asked the impossible, which it turns out I apparently had. They said they called him, but he couldn't come back. No sleep that night as the room was a sauna. The next morning at 9 am, the technician came in and "repaired" the AC. When we returned back to the hotel around 5:30 pm, that afternoon the AC was not working. I called the front desk to inform them that the AC was not working, they told me that the technician had fixed it that morning. I explained that his repair did not last, because the AC was not working. She called the technician #he had gone home#, who informed her that he had fixed the AC that morning and it was working right. I was informed that I was the "only one" complaining. I went to the front desk and took one of the front desk attendants to our room. She verified that, in fact, the temperature in our room was "intolerable - you can't stay in this" #her words!#. She then called the technician back out. The AC had quit working on the 2nd, 5th, and 6th floors again! So, after 2 days without AC, they finally got it working. Even at that, it barely kept the room bearable. It never really got cool. The mattresses are obviously old and of poor quality. They sag and you can feel the springs. VERY uncomfortable. On the positive side, the location was nice and metro was convenient. Other than the issue regarding the AC, the front desk staff were generally helpful.
29 July 2013
Rated

5.0

out of

5.0
 by
Canalside
Fantastic staff in great hotel
Knowing this hotel from a previous stay, we chose to return with our 12-year-old grand-daughter in order to show her Paris for the first time. We knew she would love the hotel's position by the canal marina, especially as it becomes a 'Paris Plage' during the summer months, so that staying at the Hotel Canal de la Villette is the nearest you can get to a beach hotel in the middle of a city, combining the delights of both! In order to show her the city we had booked, in advance, a city tour comprising the Eiffel Tower, a Seine cruise and a city sites tour for our final evening, but 24 hours prior to its start we discovered the tour company had cancelled our booking in error, and the tour was now sold out. If it had not been for the ingenuity and efficiency of Sandra and Aida at the Reception desk our grand-daughter's holiday would have been ruined. They made numerous phone calls and ensured that a replacement tour was booked for us and also even went to the trouble of contacting the operators of the cancelled tour to obtain assurances that our earlier payment would be refunded. We cannot thank them enough for their kindness and support. We will definitely be returning!
29 July 2013
Rated

5.0

out of

5.0
 by
rieberghe
verry nice hotel
verry satisfied verry good customer service, all perfekt
25 July 2013
Rated

5.0

out of

5.0
 by
Lilly45
Good security/ Excellent Hotel
Needing room key card to access the elevator gives additional feeling of security... Will go back to this location. ..Excellent hotel.
21 July 2013