Skip Navigation
English
|
|
|
|

Sign In

Book online or call: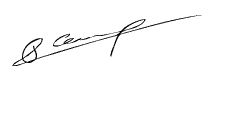 Insider Tips
LOCAL CULTURE
CABS
Taxis can be hard to find, especially at rush hour, at night, and on rainy days. Your best bet is to find a taxi rank marked with a blue sign, or to ask your hotel Doorman or the restaurant Maitre D' to call a taxi for you. A white light on a taxi's roof indicates the car is free. An orange light means the cab is busy. Most drivers will not take more than three people. Also, expect to pay an extra fee if someone sits in front, or if you place some heavy luggage in the trunk.
A BEAUTIFUL HISTORIC TREASURE IN THE CENTRE OF PARIS
With floodlit views of the Opera House, this superbly renovated luxury hotel is at the heart of Parisian society. Opened in 1862, it defines historical grandeur, from Café de la Paix to La Verriere Restaurant, set in an 800 square metre winter garden. Elegantly appointed, the hotel's boutique-style suites overlook stunning landmarks. Located in the 9th arrondissement, close to the Louvre Museum, shopping, theatre and banking districts, this luxury Paris hotel is an icon in the City of Light.
HOTEL HIGHLIGHTS
Restaurant & Lounges

Both spectator and player, totally involved in the everyday life of Paris and the Parisians since 1862, the Café de la Paix is a place of legend, p...

Amenities & Services

The I-Spa by Algotherm is one of the rare beauty treatment centres in the heart of Paris, providing the benefits of thalassotherapy. Access to the ...

SPECIAL PACKAGES

There's always something special happening at an InterContinental hotel. Whether you are looking for a fun-filled getaway or a place to host your n...
InterContinental Paris - Le Grand
2 Rue Scribe

Paris

,

75009

France

Front Desk

+33-1-40073232
Languages spoken by staff
Arabic, German, English, Spanish, French, Italian, Japanese, Dutch , Portuguese, Russian
Pet Policy
No pets allowed except guide dogs, for people with disabilities
CHECK-IN

2:00 PM

CHECK-OUT

12:00 PM

Late Check out Available

Evening Reception Desk Open
Accessibility
Service animals allowed
11 Room(s) with Accessibility Standards
Guest Reviews
Rated

4.1

out of

5

 by

135

reviewers.
Rated

4.0

out of

5.0
 by
LJ335
Holiday Inn Gare De Lyon Bastille
The staff were courteous, and helpful. The room by Paris standards was large and well equipped. The price of the hotel was also reasonable in respect to the location.
October 23, 2014
Rated

4.0

out of

5.0
 by
JLB2014
Very nice location and hotel stay
Very modern, well apppointed, and clean. Very good experience and just near a Metro stop and the Gare de Lyon (main) train station in Paris. Be very careful of the room rates, as when "the season" changes (aka "Billing"), the room rates can skyrocket! This is common in many hotels.
October 23, 2014
Rated

1.0

out of

5.0
 by
mk13al
Not a great experience
We booked two double rooms, got two with single beds, plus a fold-down already down. Why? Toiletries were not renewed at all while we were there. We asked for English tea (instead of fruit infusions) in the room several times but never delivered. Late checkout had been arranged, but we were still locked out on the last day. The lift was broken but no notices above ground floor, so we got briefly stuck. Minor point, but as a Gold member I expect to be acknowledged and receive a decent room - ours was not nearly as good as others in this hotel. Overall, not good at all. Not a great advert for Holiday Inns. Won't be back.
October 23, 2014
Rated

4.0

out of

5.0
 by
Roadhog3599
Excellent Location, Nice Hotel
We stayed at the Holiday Inn Paris - Gare De Lyon Bastille in October of 2014. The staff were extraordinarily helpful and friendly. Arriving early in the morning, they were able to get us into one of our two rooms at about 09:00 AM. This was a great help and pleasant surprise. The rooms, albeit small by US standards, were clean, modern and comfortable. The staff was quick to provide additional pillows and an iron board when requested. The breakfast was traditional English but at 18E, a bit pricey. Internet was good in the lobby, bar, and restaurant, but spotty in the guest room. The proximity to the Gare makes it an excellent choice for sightseeing and excursions.
October 22, 2014
Rated

5.0

out of

5.0
这家酒店离火车站很近,附近又有一些中餐厅可以选,总体还算方便。
这家酒店离火车站很近,附近又有一些中餐厅可以选,总体还算方便。~~~~~~~~~~~~~~~~~~~~~~~~~~~~~~~~~~~~~~~~~~~~~~~~~~~~~~~~~~~~~~~~~~~~~~~~~~~~~~~~~~~~
October 19, 2014
Rated

5.0

out of

5.0
 by
Doobie1
Gepflegte Ambiente in zentraler Lage von Paris
Das Hotel war sauber, gepflegt und durchaus auch familiär. Aufmerksame Bedienung im Restaurant mit reichhaltigem Frühstücksbuffet. Perfekt und sehr nah gelegen am Gare de Lyon (inkl. Parkhaus), in Gehdistanz zu Notre Dame und dem Quartier Latin.
October 16, 2014
Rated

5.0

out of

5.0
 by
Ken3140
A great place to rest between daily ventures.
We stayed 6 nights in Paris and the first thing you will appreciate about this hotel is its location to Gare de Lyon. The hotel staff were used to dealing with english speaking patrons and were helpful with all of our questions. Rooms were clean and quiet....beds comfortable. We were out the door by 9 am each day and pulled back in around 10-11 pm each night.
October 9, 2014
Rated

5.0

out of

5.0
 by
Nero's
Paris - Gare De Lyon Bastille
We would stay here again. The staff was always friendly and assisted with whatever we needed. There are plenty of electrical outlets, the mini fridge works great The air conditioning works fantastic the hot water comes on right away Cons: Bed was a little too firm for our taste Bathroom door is very LARGE and HEAVY. Two people cannot occupy the bathroom at the same time If someone is using the toilet, the other person cannot walk in because the big heavy door is in the way.
October 9, 2014
Rated

4.0

out of

5.0
 by
OperaBastilleLover
Comfortable Hotel; Good Location
I have used this hotel several times before because it is an IHG hotel and it is excellently located near the Opera Bastille, and is a pleasant walk from Notre Dame and the Latin Quarter (so there is no need to worry about missing the last Metro back to the hotel). The hotel is very safe and very comfortable. The rooms are a generous size (especially for central Paris) and most importantly, the beds are comfortable.
October 9, 2014
Rated

4.0

out of

5.0
 by
Cointreau King
Short stop
Only stayed one night for an early train connection the following day. Usual Holiday Inn efficient service
October 6, 2014
Rated

5.0

out of

5.0
 by
Djjohnny
Comfortable bed and friendly service
This hotel was perfect after a long journey up from the South of France. Close to the river and walk to Notre Dame. THe hotel was really clean, comfortable and friendly and proffesionally run. Would defenitely recommend
October 5, 2014
Rated

5.0

out of

5.0
 by
Ania20
Wonderful start to our holiday
A four day layover in Paris was an excellent experience for a mother/daughter holiday. A wonderful stay at the Holiday Inn - excellent service and very accommodating by allowing us to check in at 9:00am - which was most appreciated after a long fight from Canada! The location near the Gare de Lyon was perfect and close to most Paris 'must-see' attractions! Thanks to the staff that were very helpful at the front desk and answered many of our questions.The breakfast had a wide variety of selections and was always fresh.
October 2, 2014
Rated

4.0

out of

5.0
 by
Homy59
good location and friendly staff and comfortable room
The hotel in a good location in Paris and clean room and facilities are good and the price is good. If I come again to the same place I would stay on this hotel and I recommed it for other people.
September 26, 2014
Rated

4.0

out of

5.0
 by
Dave2523
ONce Room issue fixed good stay
Issues with the room on the first night (we arrived after 10:00pm) made for an unhappy first evening. That was fixed on the second day and our stay was much more enjoyable. Only 5 minute walk from Gare de Lyon which will get you anywhere in Paris. Overall the stay was good.
September 22, 2014
Rated

5.0

out of

5.0
 by
Excellent Cardiff
Convenient for Station
A very convenient hotel to stay when changing trains at Gare de Lyon station.Have stayed in other hotels when in the area but would now stay here in future when changing trains The breakfast is excellent .
September 13, 2014
Rated

2.0

out of

5.0
 by
musallam
Will never go back to this hotel although i do visit paris evry month
The main reason is that A SEX SHOP is located at the hotel enerance so it is not suitable for families and kids. In addition: 1-no upgrade at all for all the three rooms i had. 2-no daily comlementary drinking water. 3-no comlementary fruit platter . 4-The hotel has only one iron for the hotel rooms , i asked for an iron in the morning but i did not get it the whole day. 5- If a lamp fused they never replace. 6-This hotel will never allow 4pm late check out even if they have vaccancy , because i asked for 4 pm late check out they refused and after i checked out ,i cheked that there are rooms available. 7- The breakfast is very poor. 8- you should ask for evrything even the slippers while you will find them in the rooms when you check in U R TREATED SAME AS A WALK IN CLIENT TO RESERVE A ROOM For me i will never go back to this hotel. Platinium Ambassadore member
September 3, 2014
Rated

4.0

out of

5.0
 by
aesaa
Excelente ubicacion
Muy bien ubicado, a dos cuadras de Gare de Lyon y a distancia comoda para caminar hasta Notre Dame y barrio latino, un poco alejado para ir a pie hasta la Torre Eiffel y Campos Eliseos pero nada que no se pueda resolver con el metro. En la entrada del hotel hay un sex shop que puede ser molesto para algunos huéspedes, es discreto pero la zona en general es algo "oscura".
September 3, 2014
Rated

5.0

out of

5.0
 by
J_L_C
Gare deLyon Holiday Inn
A most enjoyable all too brief stay. The hotel is well located and served by excellent staff.
September 3, 2014
Rated

3.0

out of

5.0
 by
Chicago Bob
Quite Location
This is a typical European style hotel. The furnishing are decent and staff somewhat helpful. Having the brand name give you a little assurance that a certain level will be maintained.
August 31, 2014
Rated

4.0

out of

5.0
 by
Alanp52
Convenience
The hotel is the most convenient for the Gare de Lyon but the non availability of a restaurant in the evening is a drawback.
August 24, 2014
Rated

4.0

out of

5.0
 by
Smart-Andy
Städtereise Paris
Insgesamt sehr schönes Hotel. Für eine Städtereise sehr gut geeignet. Zentrale gelegen, gute Anbindung an öffentliche Verkehrsmittel und sehr schönes Frühstücksbuffet. Wir sind als Familie (Eltern und zwei volljährige Töchter) mit vier Personen unterwegs gewesen. Diesbezüglich war das als Suite gebuchte Zimmer okay, hätte gerne etwas größer sein können.
August 23, 2014
Rated

5.0

out of

5.0
 by
Sea Lover
Good Service
Arrived very late and very tired. Hotel staff very helpful. Good breakfast.
August 23, 2014
Rated

4.0

out of

5.0
Good Hotel in Good Location
Good hotel close to transport and attractions, easy access to the rest of Paris due to 2 metro lines close to hotel and easy link to CDG from Gare de Lyon via Les Cars Air France Bus.
August 21, 2014
Rated

3.0

out of

5.0
 by
pakrish
Comfortable stay
- Very near to Gare du Lyon station. - comfortable bed and clean rooms - Coffee/tea/milk/sugar stocks are not renewed each day. - not much options to eat for vegies. - BF price is costly
August 21, 2014
Rated

4.0

out of

5.0
 by
Islawight
Roomy accommodation and comfortable bed
Efficient, friendly reception staff and we were able to check in very late with no problem. Room was spacious and had all the usual amenities - tea/coffee making facilities, toiletries, choice of pillows. No problems experienced. And very handy for Gare de Lyon.
August 19, 2014
Rated

4.0

out of

5.0
 by
Joanne aussie
Comfortable bed, very quiet, close to station
Great service from front desk staff, all could speak very good English and were very helpful. Booked airport shuttle for us, wake up calls etc. The hotel is a few minutes walk away from one of the main Metro stations and also a hop on hop off bus stop.
August 18, 2014
Rated

4.0

out of

5.0
地點便利,服务一流
去巴黎入住這裡有非常好的便利性, 因為它離里昂車站走路約5分鐘, 地點非常的好, 到各景點平均都在30分以內可以到達, 價格也很實惠,值得到巴黎自助旅行的人考慮入住
August 17, 2014
Rated

5.0

out of

5.0
 by
jjacob10
Excellent
Excellent, accessible room. Good service. Perfect location if your catching a train to Beziers.
August 14, 2014
Rated

5.0

out of

5.0
 by
BMW286
Good Room
Overall you get what it says on the tin which is a compliment. Room great but we were not impressed with the breakfast selection and quality.
August 11, 2014
Rated

5.0

out of

5.0
 by
janb0_2
Great hotel, great location, helpful staff
This is a great hotel, comfortable, clean and in a great location.On the doorstep are shops, restaurants and a main metro station. The food is good and the staff are very helpful. All this for a very reazsonable cost. We would definitely stay again.
August 9, 2014