Skip Navigation
English
|
|
|
|

Sign In

Book online or call: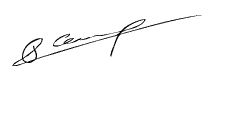 Insider Tips
LOCAL CULTURE
CABS
Taxis can be hard to find, especially at rush hour, at night, and on rainy days. Your best bet is to find a taxi rank marked with a blue sign, or to ask your hotel Doorman or the restaurant Maitre D' to call a taxi for you. A white light on a taxi's roof indicates the car is free. An orange light means the cab is busy. Most drivers will not take more than three people. Also, expect to pay an extra fee if someone sits in front, or if you place some heavy luggage in the trunk.
BEAUTIFULLY RENOVATED, HISTORIC TREASURE IN THE CENTRE OF PARIS
With floodlit views of the Opera House, this superbly renovated luxury hotel is at the heart of Parisian society. Opened in 1862, it defines historical grandeur, from Café de la Paix to La Verriere Restaurant, set in an 800 square metre winter garden. Elegantly appointed, the hotel's boutique-style suites overlook stunning landmarks. Located in the 9th arrondissement, close to the Louvre Museum, shopping, theatre and banking districts, this luxury Paris hotel is an icon in the City of Light.
HOTEL HIGHLIGHTS
Restaurant & Lounges

Both spectator and player, totally involved in the everyday life of Paris and the Parisians since 1862, the Café de la Paix is a place of legend, p...

Amenities & Services

The I-Spa by Algotherm is one of the rare beauty treatment centres in the heart of Paris, providing the benefits of thalassotherapy. Access to the ...

SPECIAL PACKAGES

There's always something special happening at an InterContinental hotel. Whether you are looking for a fun-filled getaway or a place to host your n...
Paris - Le Grand
2 Rue Scribe

Paris

,

75009

France

Front Desk

+33-1-40073232
Languages spoken by staff
Arabic, German, English, Spanish, French, Italian, Japanese, Dutch , Portuguese, Russian
Pet Policy
No pets allowed except guide dogs, for people with disabilities
CHECK-IN

2:00 PM

CHECK-OUT

12:00 PM

Late Check out Available

Evening Reception Desk Open
Accessibility
Service animals allowed
11 Room(s) with Accessibility Standards
Guest Reviews
Rated

3.7

out of

5

 by

282

reviewers.
Rated

5.0

out of

5.0
 by
Rakan4321
As Always BUT......
As always very nice hotel in a very nice location with very nice staff. Although this time they didn't upgrade my room due to non-availability but the only thing we didn't find is the welcoming fruits basket or sweets. In all other IHG hotels with holding a Royal Ambassador card usually there are some fruits and sweets delivered on daily basis to the room free of charge which I didn't see it in this hotel in many stays.
September 7, 2014
Rated

3.0

out of

5.0
 by
Peeryprincess
Never Again - Not a pleasant stay at the Crowne Plaza
We were issued a room facing the square. We were initially pleased while at the front desk. However, when we got to the room and noticed the windrows covered with some sort of tarp and a scaffold hanging outside the window. This was a complete obstruction to our view of the square... a complete mess. Then every morning- the construction workers talked loud outside our window- paced the scaffold and scrapped plaster just outside of our window. Very uncomfortable, distruptive, and annoying. I called the front desk to highlight my concern... We are in Paris on vacation-we are going to sleep until 9am if we can. We were issued more excuses then needed- and asked,if we had asked to be moved? My question is, why put someone in a room that does not best represent the brand (hotel) frustrating. We also had a leaky pipe in the bathroom, we kept a small puddle of water beside the toilet. Also, the concierge desk- a waste. They were barely there. We tried to schedule two excursions- no help. (Trip to London and a Champagne Region Tour). We just did our own research on line and booked it ourselves. Overall, fair to poor experience. We are frequent global travellers. I would not recommend this property or stay here again.
September 7, 2014
Rated

4.0

out of

5.0
 by
Lizzy321
Nice, will be excellent once renovated
This is billed as a 4-star hotel, but I'd give it 3 with potential, since I happened to stay during the middle of renovations--you actually couldn't see the hotel from the Place de la Republique because of the scaffolding
September 5, 2014
Rated

3.0

out of

5.0
 by
JIFF24
DIRTY CLUB LOUNGE
CLUB LOUNGE LEFT WITH DIRTY TABLES GENERALLY OVER 4 NIGHTS. EMPTY GLASSES
September 5, 2014
Rated

4.0

out of

5.0
 by
Angel1975
Good Customer Service
The rooms, service, and breakfast was really good and great value for money. The staff are absolutely amazing. Everyone was so polite and helpful.
September 4, 2014
Rated

3.0

out of

5.0
 by
France traveller
Food & drinks service lets hotel down
If I was just rating the room and the general service, the hotel would be close to excellent. Great location, larger than average rooms for Paris, very comfortable beds and good facilities. However, the bar service was very slow and the restaurant even slower, with very sloppy service for the price. Dinner took so long that it spoiled our evening. Do use the hotel, but take advantage of the many eating places and bars nearby.
September 3, 2014
Rated

1.0

out of

5.0
 by
F187
Building Works
It wasn't just the building works and a room blacked out by scaffolding and plastic sheets that made this such a terrible stay. It was the staff and managements refusal to understand that this would affect my stay. There were no pillows in our room. Just large white cushions. We eventually got x2 after we complained but apparently the hotel was full and they had "run out". We also had to ask for 2 extra towels as they only supplied x2 for x4 of us! The "Club Lounge" was like a student common room. Badly equipped and presented. The broken coffee machine was supplanted by tepid flasks of hot water and coffee. The crockery and cutlery were always dirty (a broken dishwasher no doubt). That said, the drinks, snacks and amenities would probably be better in a student common room.
September 2, 2014
Rated

4.0

out of

5.0
 by
KSEDKI
Bad experience with an employee
Location is good, rooms are ok, front desk personal are nice and friendly however they don't react fast enougph to issues i had an issue with AC and tub. it takes me four times to complaint to front desk to get the AC fixed on secound day of stay however the tub was never fixed correct A very serious issue with the guy worked on Sunday August 24th from 6-8pm in the club lounge he was extremely rude and impolite i was outside the room and when i entered i heard him saying to my wife and kids in a very loud voice across the room in front of all other people while the are setting on the table not even planing to leave the lounge "YOU ARE NOT ALLOWED TO TAKE DRINK OUTSIDE" i told him that you shouldn't say that in that way to your customer and that he is making an assuption that they will take drinks outside?? even though he should'nt talk like that under any situation but he started yelling at me and i had to go to the front desk and ask for a manager she was nice and apologies to me but in fact that was not enough for me that man spoil my whole day and stay at you hotel, he was not doing any thing in the room nothing being replaced all dishes were empty, he was not there at all until 10 minute before 8 to close i do not know how you hire such quality in such respected hotel chain on the other hand the girl worked on the club lounge during breakfast on Monday August 25th and 26th morning was extremely polite, efficient and very active in cleaning and replacing stuff and i want to recognize her for such good professional work.
August 31, 2014
Rated

5.0

out of

5.0
 by
Saleh-loozah
Manager and bar man
Manager at my check in is more than nice, also the person how close the bar is very nice. Actually all the staff at the hotel are nice and smiling. Next trip to paris will in crown plaza. Only one thing, they do not have valet parking.
August 29, 2014
Rated

5.0

out of

5.0
Our Stay
We enjoyed our stay and, we will select your hotel for our next trip to Paris!
August 28, 2014
Rated

1.0

out of

5.0
 by
I'ho
never again
This hotel is not to recommend. Poor service and big attitude of the staff. not helpful at all. big disappointment and def. never again.
August 27, 2014
Rated

5.0

out of

5.0
 by
lane245
paris surprise
We visit this Paris neighborhood regularly. The Crowne Plaza is a delightful surprise -- elegant, cheerful, utterly serene and thoroughly welcoming. The handsome building is undergoing a façade scrubbing, which will add to its considerable allure. With the recently completed renovation of the Republique plaza the entire area is reborn and is a convenient location for visitors, who can dine at the many good local bistros or buy take-out sandwiches for picknicking; there are plenty of other valuable services in the area (pharmacies, Monoprix supermarket), which is close to the buzzy Haut Marais and the canal area. Metro and bus service are nearby, and navigable. The staff, strong English-speakers, are extremely friendly and helpful. There are ice machines!
August 26, 2014
Rated

3.0

out of

5.0
 by
gozilla
Less than expected
Stayed for 3 nights in the middle of August. The main facade was under renovation with scaffolding all over. At the check in I am told that I have two options: enter immediately in a room with a small window or wait about 1 hour and half and have one with a little balcony. Me and my spouse prefer to wait, but I tell the receptionist specifically not to put us in a room facing the scaffoldings and I am assured she will not. Coming back we are given our keys and enter the room.......only to find it was facing the scaffolding with a worker standing right on our balcony looking at us !!! We protest to the reception but the receptionist is changed. Now there's a man who is too busy with the complaints of another couple that quickly and without a smile pass us a new card key. We take the elevator again and this time we find ourselves in the smaller room with the smaller window that we refused on the first time !!! So we had waited for nothing for more than one hour. Queen, not king size bed, and small bathroom too. When trying to make a cup of tea with the electric pot the whole room blacks-out !!! The maintenance man switch the breaker back two times but gives up to find the malfunction and tells us to wait until the morning. This was supposed to be a REWARD, after months of continuously using Crowne Plaza hotels in other countries and accumulating hundreds of thousands points. It was supposed to be a romantic stay. Instead, we liked all of Paris with the exception of the Crowne Plaza Hotel. Do NOT recommend.
August 25, 2014
Rated

5.0

out of

5.0
 by
Swits
Great Stay at the Crowne Plaza Republique
Clean, well maintained with good service. Steps from the Metro. Perfect for my family's vacation to Paris. The room was on the small side by North American standards, but this is Paris so it was not unexpected.
August 24, 2014
Rated

4.0

out of

5.0
 by
Traveldivas
Great stay in Paris
Great location. Lots of Metro lines at one stop was very convenient just in front of hotel. Breakfast buffet had lots of options and was very good. Our room was clean and modern. The bar and lobby area have an outdated 70's vibe to the decor.
August 22, 2014
Rated

4.0

out of

5.0
 by
GavK
Enjoyable short stay
The hotel is an impressive building overlooking the Republique square. Our room was at the top of the hotel and overlooked the hotel's courtyard - very quiet. spot. Staff were friendly and helpful. The family room we had was a good size and clean and well presented. Only negative point was that storage was rather limited - would have benefitted from more drawer space. .Breakfast was fine but could be a bit chaotic at times if there at a busy time. The hotel is located near the metro station which is very handy for getting around the city but be aware of scammers in the area pretending to be helpful metro staff! Advise purchasing tickets from official desk rather than the machines if unsure.
August 22, 2014
Rated

4.0

out of

5.0
 by
mtredmarley
Excellent location
An excellent location for our short trip to Paris. The hotel was extremely friendly with very helpful staff. We walked around the wonderful sights of this city every day and a visit to the Club Lounge and a cold beer was very welcome at the end of the day.
August 22, 2014
Rated

4.0

out of

5.0
 by
Ming
good location
room is small, but clean, Bed also a little small, but I think it`s quite common in paris. Location is very good. However the check in is slowly.
August 21, 2014
Rated

5.0

out of

5.0
 by
Snowdog1234
Good quality and value for money
Location was good for a family break in Paris in a family room
August 17, 2014
Rated

5.0

out of

5.0
 by
Asiatravlr
Room changr
As soon as I saw the room, i knew it wold not be suitable as it was one small room with one small bed. We are two single women, so I asked for another room with two beds and got it immediately - in the back area which was quiet.. The bellboy was so helpful in doing this.!
August 16, 2014
Rated

3.0

out of

5.0
 by
ComteDeMonete
Urlaub Paris
Sehr schönes Hotel, leider zur Zeit Bauarbeiten an der Fassade. Zimmer haben gut gefallen, Innenhof war nicht erreichbar, wurde nicht genutzt. Leider völlig fehlender Service. Zimmerupgrade nur für letzte Nacht. Bei Frühstück fehlte stets etwas am Buffet: Teller, Tassen, Brot. Teller wurden nicht abgeräumt. Service zu allen Frühstückszeiten katastrophal, egal ob besonders früh, Hauptzeit oder besonders spät. Rezeption war bemüht, jedoch ineffektiv.
August 16, 2014
Rated

4.0

out of

5.0
 by
Star001
fantastic central hotel with brilliant staff who care
loved the feel here, from the moment of arrival - it ws clear that staff care, they are always on hand to help nd nothing was too much trouble. Great location fo rthe metro
August 14, 2014
Rated

2.0

out of

5.0
 by
blackfoot581
Horrible hotel
I spent three nights at this hotel. The first two days, hotel front desk staff were terrible. They just don't give a thing to anything. However the last morning before I leave the hotel they got different shifted staff. Those staff were helpful. I think in this hotel it just matter of lucky which staff u are running into. Defiantly not worth the money I am paying for.
August 11, 2014
Rated

5.0

out of

5.0
 by
Hamps
Great Experience
Spent 5 nights at the Paris-Republique and had a wonderful time at this hotel. It is conveniently located next to the subway and you can get anywhere very quickly. The staff were very nice and the concierge assisted me in some excursions to Versaille and Paris Disney for me and my family. Would definitely stay here and again and highly recommend it.
August 11, 2014
Rated

3.0

out of

5.0
 by
krisdach
Disappointed
My disappointment mainly stems from this facility's non-participation in the rewards program. First, I erroneously booked three rooms versus two. Emailing immediately, I requested cancellation of the third only to be informed it was not possible to do so. This was FIVE months prior to our arrival date. Second, as an Ambassador, we were expecting a few perks. Guaranteed Room Upgrade? No. Fresh Fruit and water waiting in our room(s)? No. Complimentary Pay-TV Film? No. The hotel also did not disclose that they were undergoing extensive external renovations. I do have to compliment both housekeeping and one concierge, Bruno, for their exemplary service. The hotel is in an ideal location with multiple bus and Metro lines literally steps away. All in all, this was not what I've come to expect from my history with IC and cannot consider it a good value.
August 7, 2014
Rated

2.0

out of

5.0
 by
tyjr88
Beware Construction and Managers who don't care...
My first concern was upon check-in when the entire front of the hotel was covered in scaffolding - and there was no report upon booking of construction going on. My concerns compounded on Saturday nght, as a mechanical noise awoke us at 4am and continued for a good few minutes, then stopped. It unfortunately started again at 7am, then 8am then 9am.... At 9:30, someone just walked into our room - we assume repairing the noise problem, but no knock or anything and as soon as they saw us in bed they just kind of ran out. I alerted the front desk staff and upon checkout I asked to speak with the manager. The manager didn't even apologize, she just said 'Thank you for reporting it....' She offered no apology or anything. That was the worst night sleep I have ever had at the Crowne Plaza Republique or any IHG Hotel. I had lots of family with me and had multiple rooms and stayed multiple nights during this trip - and it just really was disappointing to pay for a nights sleep that was interrupted 5 times not due to my fault - especially since it was a suite I was paying way too much for....
August 7, 2014
Rated

5.0

out of

5.0
 by
ianthommo72
Comfortable Stay
Great location for exploring the delights of Paris
August 7, 2014
Rated

5.0

out of

5.0
 by
Travel 3
Great Location and Great Service
Enjoyed this hotel very much. Great location, very central with subway just minutes away. Staff were very friendly, courteous and efficient and attended to any problems immediately. Early check in was an issue though, and while you may request it, it is highly unlikely you will get it. Breakfast was superb in the club lounge. Could have done with more toiletries in the bathroom, but again staff responded promptly when we requested same. Complimentary water and milk for coffee etc would be great as these were in very short supply in the room. Will definitely stay here again!
August 6, 2014
Rated

5.0

out of

5.0
 by
Hari Krishnan
Great Location. Nice, comfortable rooms
Very happy with the choice we made on where to stay in Paris. The hotel was easly accessible through the metro. Plenty of cabs availabe nearby. Lots of choices to eat at. The hotel staff were very friendly and courteous. Responded immediately when we had an issue with the bathroom to fix the problem
August 5, 2014
Rated

5.0

out of

5.0
 by
Jimbu
Paris with Grandson
My wife and I took our grandson to Paris as a graduation gift because he had completed several years of French in high school. The hotel was a perfect introduction to a quality of life experience. All the services were very professional and our needs were met completely. Coincidentally, a music festival was going on in the square across the street from the hotel. This kept our grandson busy at night when we had run out of gas. Overall a very memorable experience.
August 4, 2014