Skip Navigation
English
|
|
|
|

Sign In

Book online or call: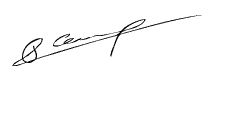 Insider Tips
LOCAL CULTURE
CABS
Taxis can be hard to find, especially at rush hour, at night, and on rainy days. Your best bet is to find a taxi rank marked with a blue sign, or to ask your hotel Doorman or the restaurant Maitre D' to call a taxi for you. A white light on a taxi's roof indicates the car is free. An orange light means the cab is busy. Most drivers will not take more than three people. Also, expect to pay an extra fee if someone sits in front, or if you place some heavy luggage in the trunk.
A BEAUTIFUL HISTORIC TREASURE IN THE CENTRE OF PARIS
With floodlit views of the Opera House, this superbly renovated luxury hotel is at the heart of Parisian society. Opened in 1862, it defines historical grandeur, from Café de la Paix to La Verriere Restaurant, set in an 800 square metre winter garden. Elegantly appointed, the hotel's boutique-style suites overlook stunning landmarks. Located in the 9th arrondissement, close to the Louvre Museum, shopping, theatre and banking districts, this luxury Paris hotel is an icon in the City of Light.
HOTEL HIGHLIGHTS
Restaurant & Lounges

Both spectator and player, totally involved in the everyday life of Paris and the Parisians since 1862, the Café de la Paix is a place of legend, p...

Amenities & Services

The I-Spa by Algotherm is one of the rare beauty treatment centres in the heart of Paris, providing the benefits of thalassotherapy. Access to the ...

SPECIAL PACKAGES

There's always something special happening at an InterContinental hotel. Whether you are looking for a fun-filled getaway or a place to host your n...
Paris - Le Grand
2 Rue Scribe

Paris

,

75009

France

Front Desk

+33-1-40073232
Languages spoken by staff
Arabic, German, English, Spanish, French, Italian, Japanese, Dutch , Portuguese, Russian
Pet Policy
No pets allowed except guide dogs, for people with disabilities
CHECK-IN

2:00 PM

CHECK-OUT

12:00 PM

Late Check out Available

Evening Reception Desk Open
Accessibility
Service animals allowed
11 Room(s) with Accessibility Standards
Guest Reviews
Rated

3.4

out of

5

 by

200

reviewers.
Rated

2.0

out of

5.0
 by
FBHx
Good Image
The ladys at the front desk are very nice and frienly. Their do a very very good job.
September 26, 2014
Rated

3.0

out of

5.0
 by
Milka52
Room has to be updated to new standards
Old furniture and carpeting with spots. Bathroom had old dryer which hardly worked. No conditioner for hair. No cream for coffee in the room.
September 23, 2014
Rated

5.0

out of

5.0
 by
Edvs82
Well run Holiday Inn
The hotel is very well run. Close to train stations and the underground. When there the hotel is under going renovation, but it doesn't effect guests. My wife and I will stay at this hotel again.
September 22, 2014
Rated

1.0

out of

5.0
 by
RichardJWFromLondon
will not return
No Platinum voucher on arrival. Room not ready for guests recently refurbished room which still stank of paint. Plugs along one walk were not working yet. AC was not working. Moved to a suite but was dirty the bathroom shower curtain filthy. Tv did not work. The hotel lifts do not function properly. Bad customer experience on front desk.
September 22, 2014
Rated

3.0

out of

5.0
 by
Harry1954
Für einen Kurztrip ganz o.k.
Gut ist die Zentrale Lage, alles andere ist eher mäßig
September 18, 2014
Rated

5.0

out of

5.0
 by
JPULL
Great Staff
The staff was very helpful, they booked all of my sightseeing tours for me. The room was very quite and comfortable even though the hotel was completing renovations. I will stay at this hotel again.
September 15, 2014
Rated

5.0

out of

5.0
 by
JPULL
Great Place
Even though they are doing renovations at this property my stay was not inconvenienced in the least. The staff was always available to help with sightseeing request. The food including room service was awesome....
September 14, 2014
Rated

4.0

out of

5.0
Good value for money overall
The hotel was let down by the sullen, unfriendly breakfast staff in the restaurant. Front office staff friendly, but need more training with better understanding of customer's needs
September 11, 2014
Rated

4.0

out of

5.0
 by
Gabriela2310
Very good locatiom
The location is the best thing of the hotel. It is in front of a big train station, so you can go everywhere.
September 8, 2014
Rated

3.0

out of

5.0
 by
LauraVienna
Gute Lage, schlechter Zustand
Der Hotel befindet sich in einer sehr gute Lage, der Zustand ist nicht mehr Zeitgemäss.
September 8, 2014
Rated

5.0

out of

5.0
 by
JaBLe
Leisure in Paris
The hotel staff was very friendly and accommodating. They made a big difference in the comfort of our stay. The lobby furniture is in very bad shape, which made me nervous about the condition of our room. Thank God the room had no reflection of the lobby. I would highly recommend this hotel.
September 5, 2014
Rated

3.0

out of

5.0
 by
FFKhan
Offered better rooms
My wife and I had stayed here for 3 days, the first room was too small, second room we were offered was better in size but due to construction work we were woken up by the constant sounds of drilling and banging, we then went to reception and we're offered a executive suite. The manager had taken very good care of us and did there best to make it up to us. They also added breakfast to our stay at the hotel and a free nights stay. Could not complain. Manager and duty manager were excellent.
September 5, 2014
Rated

4.0

out of

5.0
 by
franekpep
Great location / Shabby chic
Hotel is in a very central location . Breakfast was really good . Rooms need a makeover . While everything was clean and tidy all the furniture and bathroom equipment could do with upgrading .
August 31, 2014
Rated

4.0

out of

5.0
 by
stew49
Great location.
We,ve stayed at the hotel several times in recent years and enjoy coming back. The hotel is only 10/15 minutes walk from Gare Du Nord and is ideally located for maximising the use of your Paris Visite Carte whether by bus, metro or rail. The breakfast menu is varied and cooked in typical French fashion. Major improvement work was being carried out which resulted in a higher level of noise than usual. However we have no hesitation in recommending the hotel and we will return.
August 31, 2014
Rated

2.0

out of

5.0
 by
AES888
Nice Building, Good Location, BUT...
This hotel suffers from lack of maintenance and poor housekeeping. The room we were given was too small and in disrepair. The hotel is undergoing renovation and the 7th and 8th floor are complete. When we advised the front desk manager (L.D.) we were dissatisfied and moving to another hotel for our second night in Paris, she was responsive, accommodating and professional. Due to L.D.'s outstanding attention to our concerns, we stayed at the hotel in a renovated room. We found that room acceptable, albeit, frugally renovated. Once the renovation is complete, this hotel will represent reasonable value for its location.
August 30, 2014
Rated

5.0

out of

5.0
 by
Jeff and Paula
Another fantastic stay in this hotel
We were nervous about going back to this property after reading the recent reviews and all we can say is we were not in any way disappointed. The staff was EXCELLENT, courteous, helpful and very friendly. I was greeted as a platinum, we were upgraded and they even gave us a choice of rooms. We needed a bottle of wine opened and the lovely young lady at the front desk did it for us. GREAT HOTEL! Would definitely go back!!!
August 29, 2014
Rated

3.0

out of

5.0
beds were comfortable
We enjoyed our stay at the holiday inn but I am always disappointed when the picture displayed never looks like the room you get. The hotel rooms and furniture were a bit shabby. The rooms were quite small and the bathroom small. The location was good and the breakfast was very nice and the staff were exceptional.
August 28, 2014
Rated

2.0

out of

5.0
 by
samady
non welcoming reception
You can't sleep because of the noise outside the room Reception wasn't friendly at all Difficulty in parking
August 28, 2014
Rated

3.0

out of

5.0
 by
Travelstar69
Guter Aufenthalt, mit aber
Gutes Pariser Hotel, nur das Badezimmer konnte mit Schimmel in den Fugen leider nicht glänzen. Eine funktionierende Zimmerkontrolle würde so einen Missstand erkennen und umgehend entfernen! Schaade, ist vielleicht nicht in jedem Zimmer so, mich hat es jetzt halt erwischt.
August 28, 2014
Rated

1.0

out of

5.0
 by
AMK70
overall a 2 star hotel
need complete improvement - you have got a good location but can't rely on that all the time. most of the guests were surprised to see the poor standard . It makes them suspicious about other HI hotels
August 27, 2014
Rated

5.0

out of

5.0
 by
Deb4908
Customer service was excellent!
We stayed for 3 days and had a wonderful experience! It was conveniently located, subway right outside, on the bus line, and directly across the street from the train station. Jade at the front desk was extremely helpful in assisting us with planning our bus tour, local sights, etc. She made us feel important and always helped us with a smile on her face. The manager even greeted us with a smile each time we saw him. It made our first trip to Paris one we'll never forget!
August 27, 2014
Rated

3.0

out of

5.0
 by
Deesee
Gute Lage am Gare l´Est
WLAN Lage Preis - Frühstück - Sauberkeit - Kleine Zimmer - Ältere Möbel
August 25, 2014
Rated

2.0

out of

5.0
Tiny room and big noise from building rehabilitation works
Despite the nice presence of the staff and the cleanliness of the room, you could not ignore the tiny room, occupied 90% by the bed, making impossible the way out for 2 people in the same time; Also the big noise beginning early in the morning - 8 o'clock!!! due to rehabilitation... It wasn't a pleasent stay, overall, for 90-120 euros per night and nothing included (parking or breakfast or wi-fi)....:(
August 25, 2014
Rated

4.0

out of

5.0
 by
MuraliM
Paris - Gare De L'est
If you are on a business trip and in for a short stay close to Gare du Nord - this place fits the bill.
August 25, 2014
Rated

3.0

out of

5.0
 by
footballfan66
Not Executive!
Our first European stay and chose this location for the Eurostar. It was reasonably priced. We were delighted to be upgraded by the helpful English-speaking staff. However, the room wasn't to the same Executive standard back in the UK. Maybe it is because this Holiday Inn is housed in an old building. There was just one robe and no slippers, for example. The main difference was the shower was a manual mixer on the tap and not thermostatic. The shower hose wasn't flexible and the shower door seal was missing. The pluses were a big window to the bathroom and a superb free wi-fi connection. This was much better than the UK. Breakfast was on the first floor. The choice was good but the hot stuff was barely warm! The bar was more expensive than in the UK and as a result, we didn't see anyone using it. The toilets are also situated on the this floor. The one major thing I wasn't asked was the choice of points or a free drink which I get back home. I'm not sure if this was forgotten or not a continental standard.
August 24, 2014
Rated

4.0

out of

5.0
 by
karoline
Frühstück
Der Frühstücksraum ist verhältnismäßig klein. Das Personal war teilweise überfordert (Abräumen, Sortiment und Geschirr vorhalten).
August 23, 2014
Rated

4.0

out of

5.0
 by
Ravi101007
Convenient and comfortable
Very nice location as it is right next to gare de l'est. value of this can be realized when coming back late or when it is raining. Good sized rooms l'open tour has a stop at one minute walking distance Definitely should be in the short list for staying in paris
August 20, 2014
Rated

5.0

out of

5.0
 by
bobg2014
Second Stay
This was our second stay at this property. The rooms are good size for Europe, recently remodeled and modern. The neighborhood is a little run down, but there are several very good restaurants very close, and proximity to local transportation via bus and train is excellent. Eurostar station is only 5 minute walk. Site seeing bus picks up right around corner. This hotel is an excellent value in Paris . Staff has been helpful during both our stays. We would not recommend the breakfast, as there are several bakeries and restaurants that are a better value.
August 18, 2014
Rated

1.0

out of

5.0
Vorsicht Baustelle!!!
Wir hatten das Zimmer 407, gleich neben dem Zimmer 408, in dem gebaut wurde. Habe ich Ihnen auf den Fotos markiert. Da sehen erkennen Sie, dass im Prinzip vor allen Zimmern neben unserer Fensterachse ein Gerüst aufgebaut ist. Auf den Detailbildern ist zu erkennen, dass die Baustelle in den Zimmern über das Gerüst erschlossen wird, an welchem sich wiederum ein Baustellenaufzug befindet. Und jetzt kommt die unerträgliche Tatsache, das morgens ab 7:00 Uhr die Bauarbeiter über diesen Baustellenaufzug zu den Zimmern gefahren sind, und dabei uns regelmäßig durchs Fenster im Bett begrüßt haben. Ein nicht so schöner Einblick in die private Intimsphäre. Der Baustellenaufzug wurde mehrfach in der Stunde genutzt. Die Baustelle lief regelmäßig ab 7:00 Uhr und es wurde die typischen lärmintensiven Arbeiten wie Bohren, schleifen usw. ausgeführt. Im Nachbarzimmer. Damit war die Ruhe am Ende. Vor Baustellenbeginn (vor 7:00 Uhr) wurde zudem der in der Baustellenabsperrung befindliche Schuttcontainer regelmäßig abgefahren, was ebenfalls zu erheblichen Lärmbelästigungen führte. Alles in allem eine unerträgliche Situation. Das Hotel befindet sich in einem jämmerlichen Zustand. Leider. Da ist es sehr zu begrüßen, dass die Renovierungsarbeiten durchgeführt werden, aber das sollte man dann nicht i, laufenden Betrieb durchführen. Das ist unzumutbar. Wie die Einstufung in eine gehobene Hotelkategorie vorgenommen wurde, ist uns mehr als schleierhaft. Die Möbel sind abgewohnt. Der Teppichboden stark verschmutzt. Die Badeinrichtung aus dem vorigen Jahrhundert und entspricht eher einem 2-Sterne-Haus. Zudem befindet sich das Bad in einem erbärmlichen Zustand. Die Fugen der Fliesen zumeist schwarz vom Schimmel. Die Toilette als Stand-WC ausgeführt mit hilfsweiser Anschlußkonstruktion an das Abwassersystem. Die Flurtür mit einem ca. 2 cm breiten Spalt zum Flur kann die Forderung dichtschließend wohl kaum erfüllen, damit wird weder eine Lärm- noch eine Brandschutzanforderung (Rauchschutz) eingehalten. Das ist nicht nur erbärmlich, sondern gefährlich. Die Fernseh-Ausstattung befindet sich in einem ungewarteten Zustand. Die Batterien der Fernbedienung leer. Die 11 Programme allesamt im Schneemodus unerkennbar. Jede Fahrstuhlfahrt im Hotelzimmer deutlich wahrnehmbar. (Memo-Aufnahmen verfügbar) Der Frühstücksraum im 1. OG mit Fenstern zu einem grauen, ungepflegten Innenhof ausgerichtet. Der Fußboden regelmäßig stark verunreinigt und klebend. Deutliche Rückstände vom Vorgänger an Geschirr und Besteck, sicherlich weil die wenigen Tische und Stühle den Bedarf an Gästen nicht ausreichend decken können.
August 17, 2014
Rated

2.0

out of

5.0
 by
Fitz29
ManyThings Could Improve
Went for a quick visit to Paris for two nights and picked this hotel for its central location. The furniture in the lobby was threadbare and ripped. The lobby bar was frequently untended and extremely overpriced. Our room was new but had many problems. The sink failed to drain, the safe didn't work and wasn't even bolted down and the bathroom window was painted shut. Breakfast (15 euro per person) had ice cold scrambled eggs, no orange juice, sticky floors and staff that never cleared any dishes. The front desk staff was helpful in arranging a tour for us and calling cabs. I am a platinum member and would not recommend this property. The non working safe forced me to carry my valuables wherever I went in Paris. This was not the way I would choose to vacation.
August 16, 2014